A Valentine's Day Float, topped with fun candy skewers, is a fun and festive way to celebrate Valentine's Day.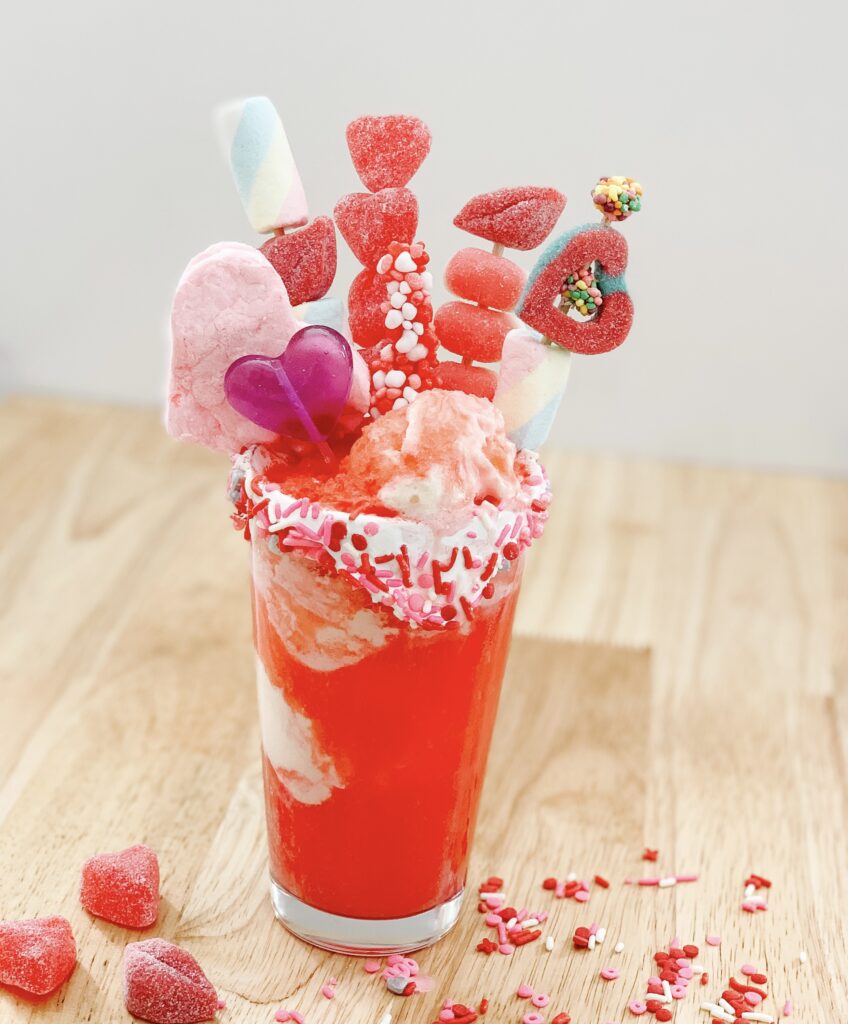 Valentine's Day is fast approaching, and we are getting ready to celebrate one of our favorite days with a Valentine's Day Float. It is a spin-off of the traditional root beer float. Strawberry pop poured over top of scoops of vanilla ice cream, served in a glass that has the rim dipped in marshmallow fluff and sprinkles, makes a fun and festive Valentine's Day drink.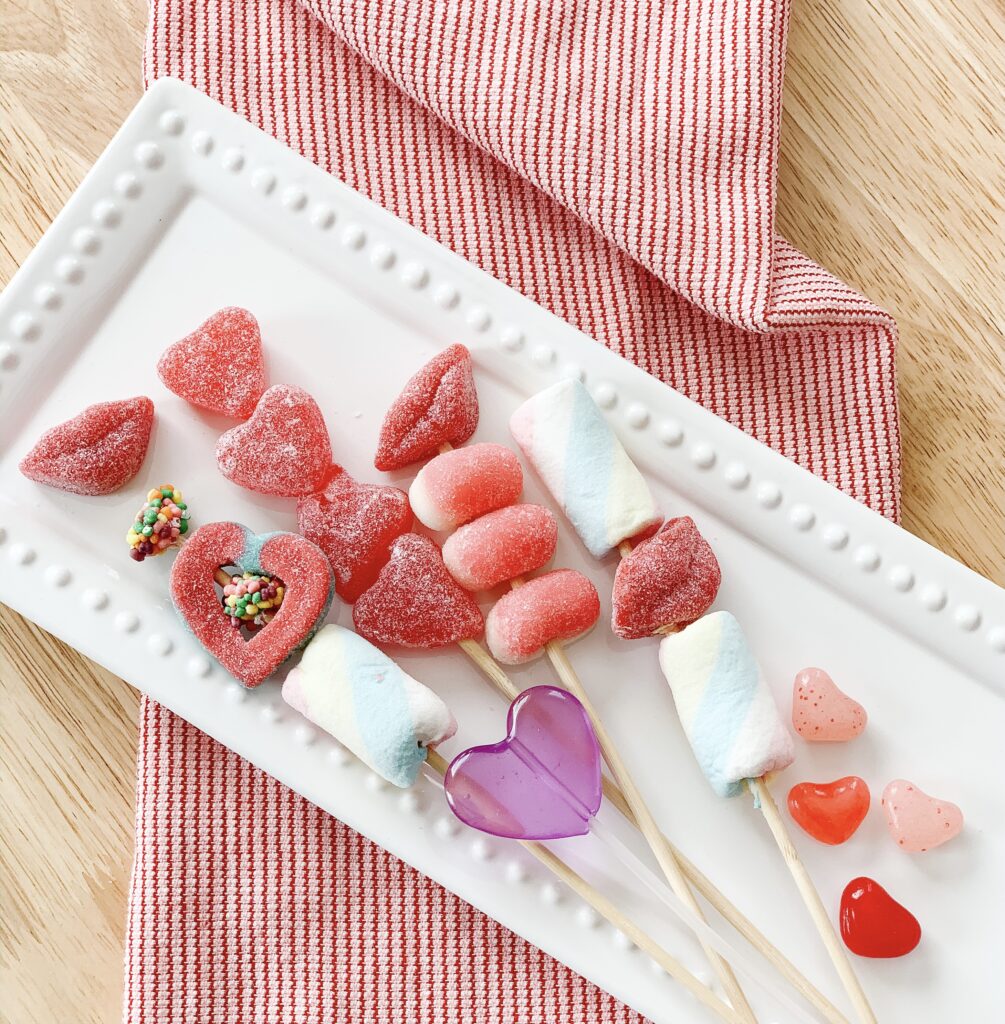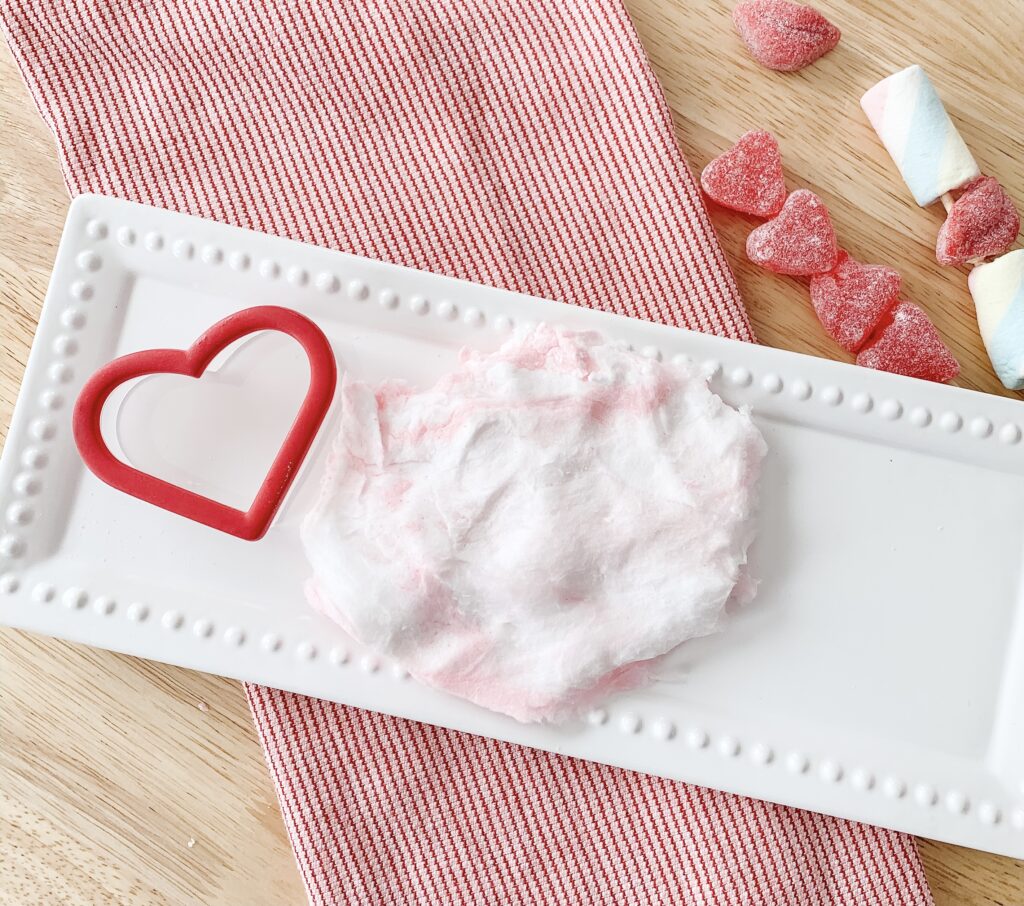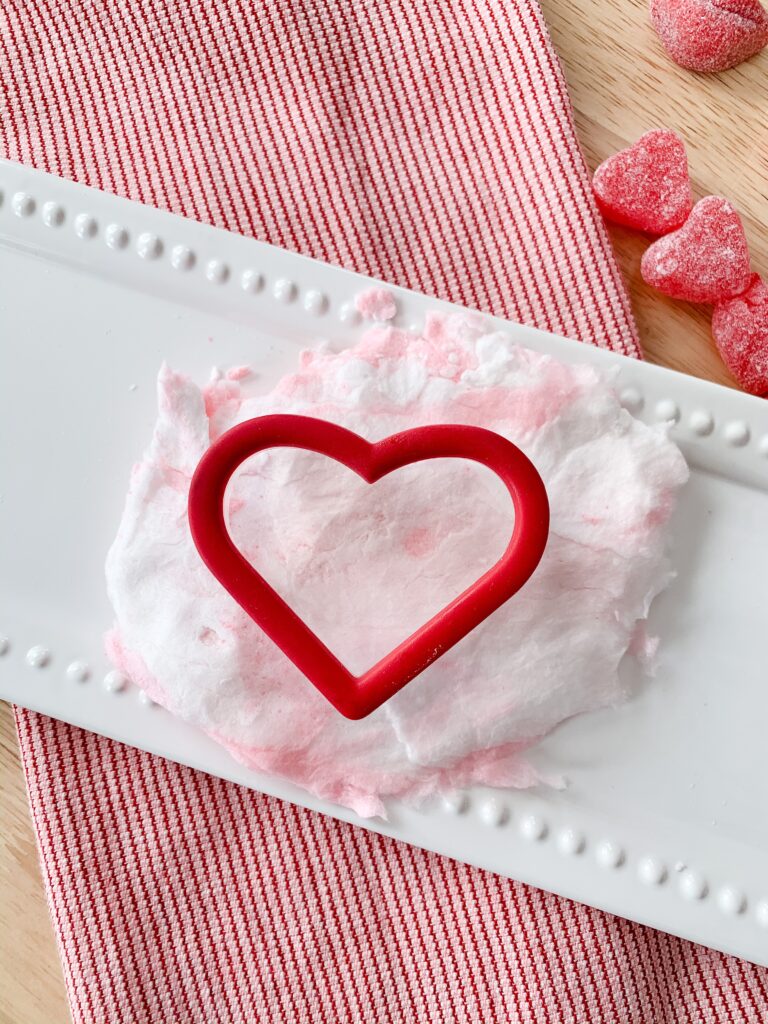 Use a cookie cutter and cotton candy to make another fun skewer. Simply flatten some cotton candy, then use a heart shaped cookie cutter to make a heart. So fun and festive!
Dip the rim of the glass in marshmallow fluff, then festive sprinkles. Can you see a theme here yet? Sugar, sugar, and more sugar.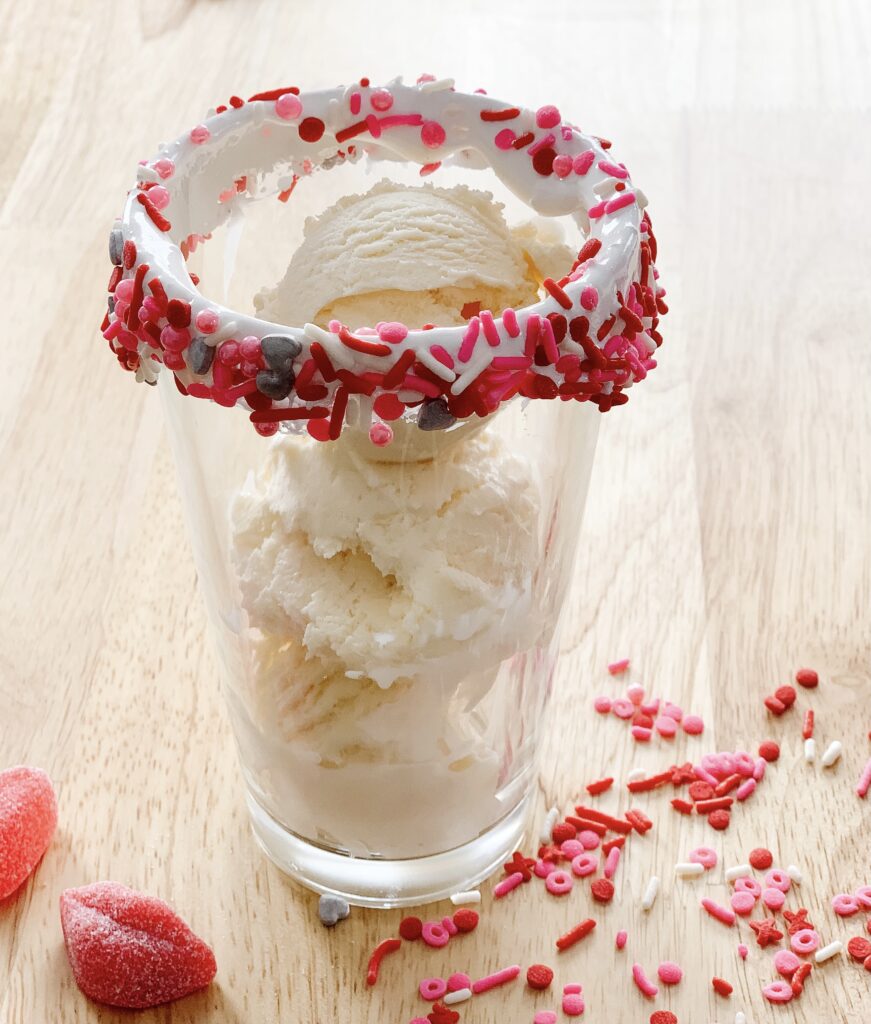 No float is complete without vanilla ice cream! Add as many or as few scoops as you would like.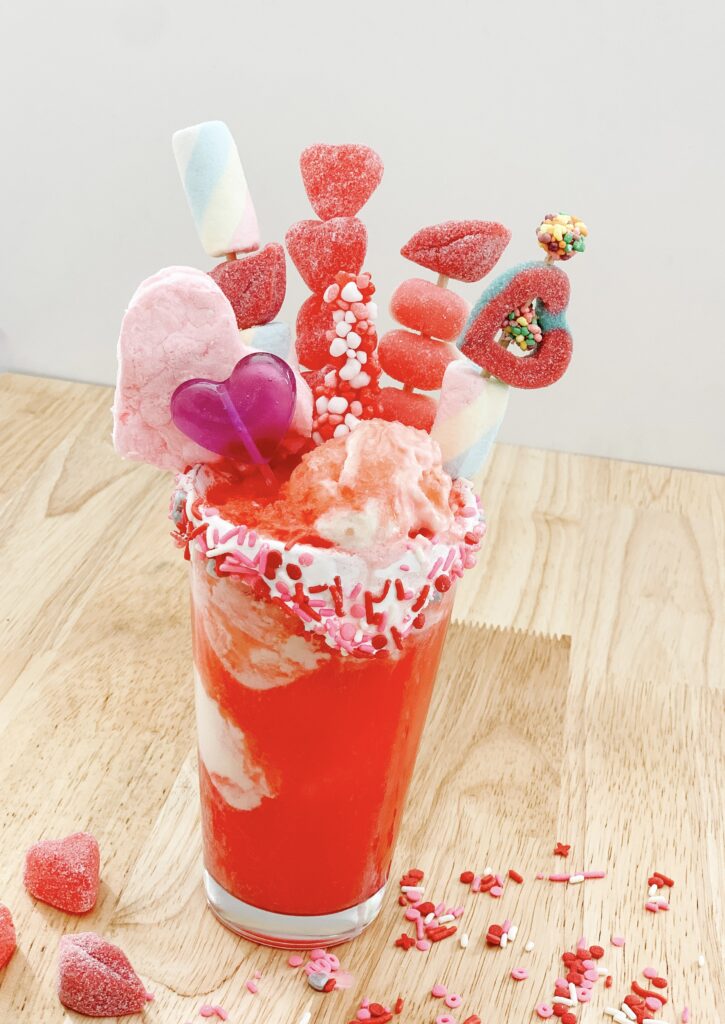 Slowly pour the strawberry pop over the ice cream, and then add candy skewers for a fun (and sugary) Valentine's Day float.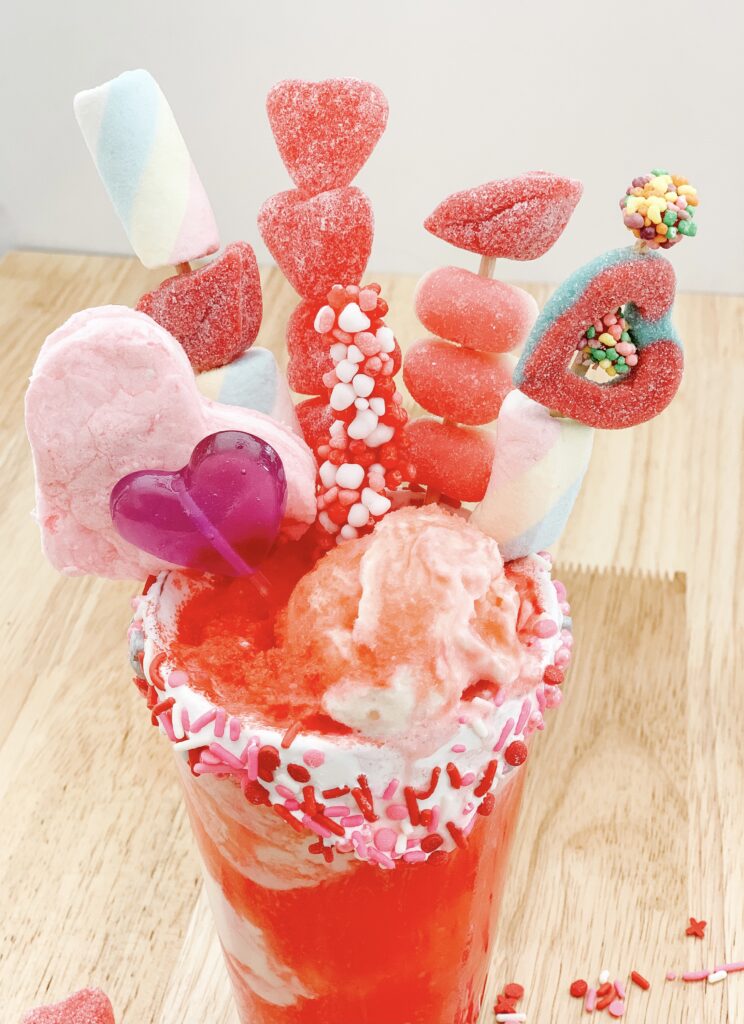 Sugary Cheers to a Happy Valentine's Day!
-Callie
Disclosure: This site may contain affiliate links for products and services that we recommend. If you make a purchase through these links, we may earn a small commission at no additional cost to you.