Kids and Chores are two things that rarely work well together. Last summer I was bound and determined to find a way to get my 3 kids (Then ages: 9, 7 and 5) to get chores done…without me asking them 10 times and resorting to "Ugly Screaming". I did some research into Chore Apps and decided on Chore Pad.
Chore Pad is amazing and has changed the way our house operates! The kids know exactly what is expected of them every day and they get Stars for their work. They can redeem these stars for any of the rewards that I set up in the App. The Chore App is great for kids of all ages, they don't even need to know how to read, as you can attach a fun picture to each chore.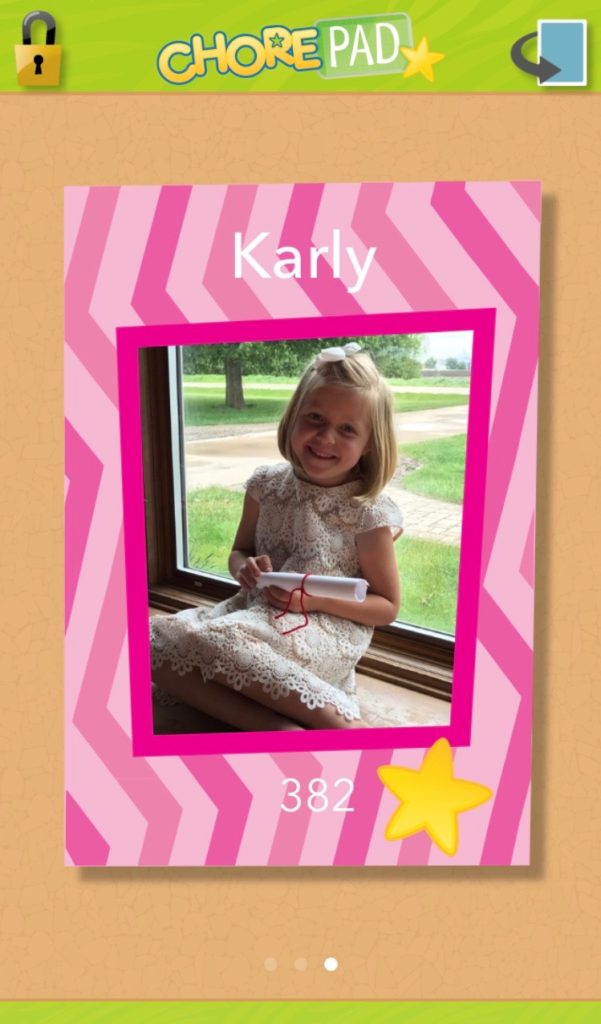 It takes a bit of time to input all the chores and assign them to each child, on the days of the week that you want the chore done. But, once it is setup, it is quite simple and fun to use. You can set the number of stars given to each chore, as some chores should earn more than others. Under the Chores I added "Mom's Stars" to reward extra stars for good behavior and "Talking Back" to take away stars if needed. (Which is needed….every damn day!!!) I like that they can immediately see the consequences of their behavior with the addition or loss of their stars. Each child can customize their page to the theme of their choice.
A few of the rewards that I use:
Ice Cream
$10
Have a friend over
Video Game
Pool Party with 4 Friends
My kids have surprised me and stockpile their stars for the big rewards.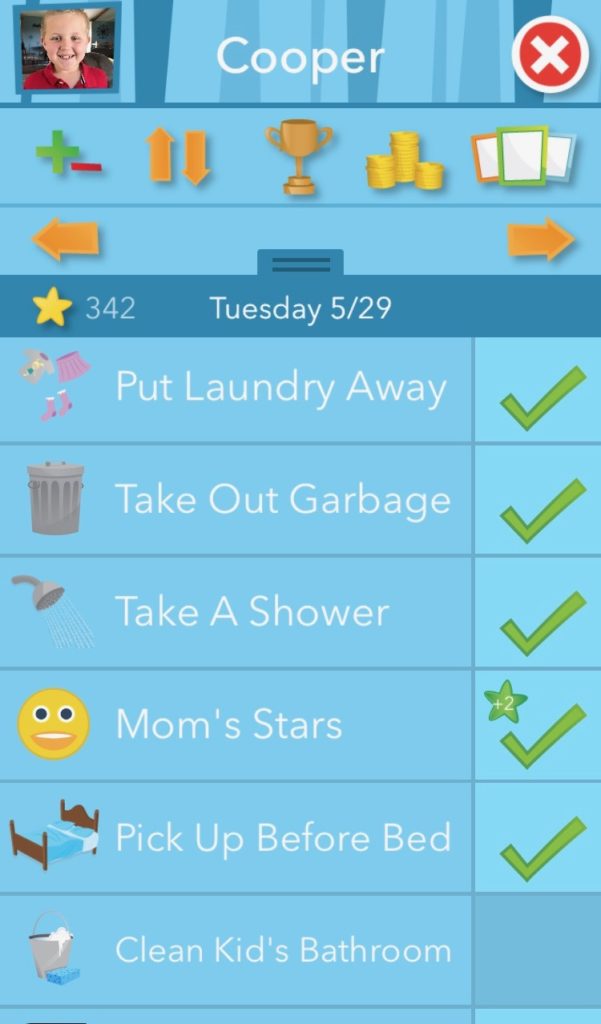 The Chore Pad can be downloaded to each of your kids' IPads, as well as any Iphone. All activity syncs to one another's IPad by using a free Dropbox account. The app has a secure parent mode that is accessed by a code that you choose. (I don't believe this App is compatible with Android)
I highly recommend the Chore Pad app. It has made getting chores done easier on me and more enjoyable for the kids. The kids have even stepped in to help their brother or sister with one of their chores in order to get bonus stars! It's a Win-Win! Check out Chore Pad in the iTunes App Store or go to the Chore Pad website by clicking here.
I hope this App brings a little peace and quiet to your life like it did mine!
Hugs,
Rachel