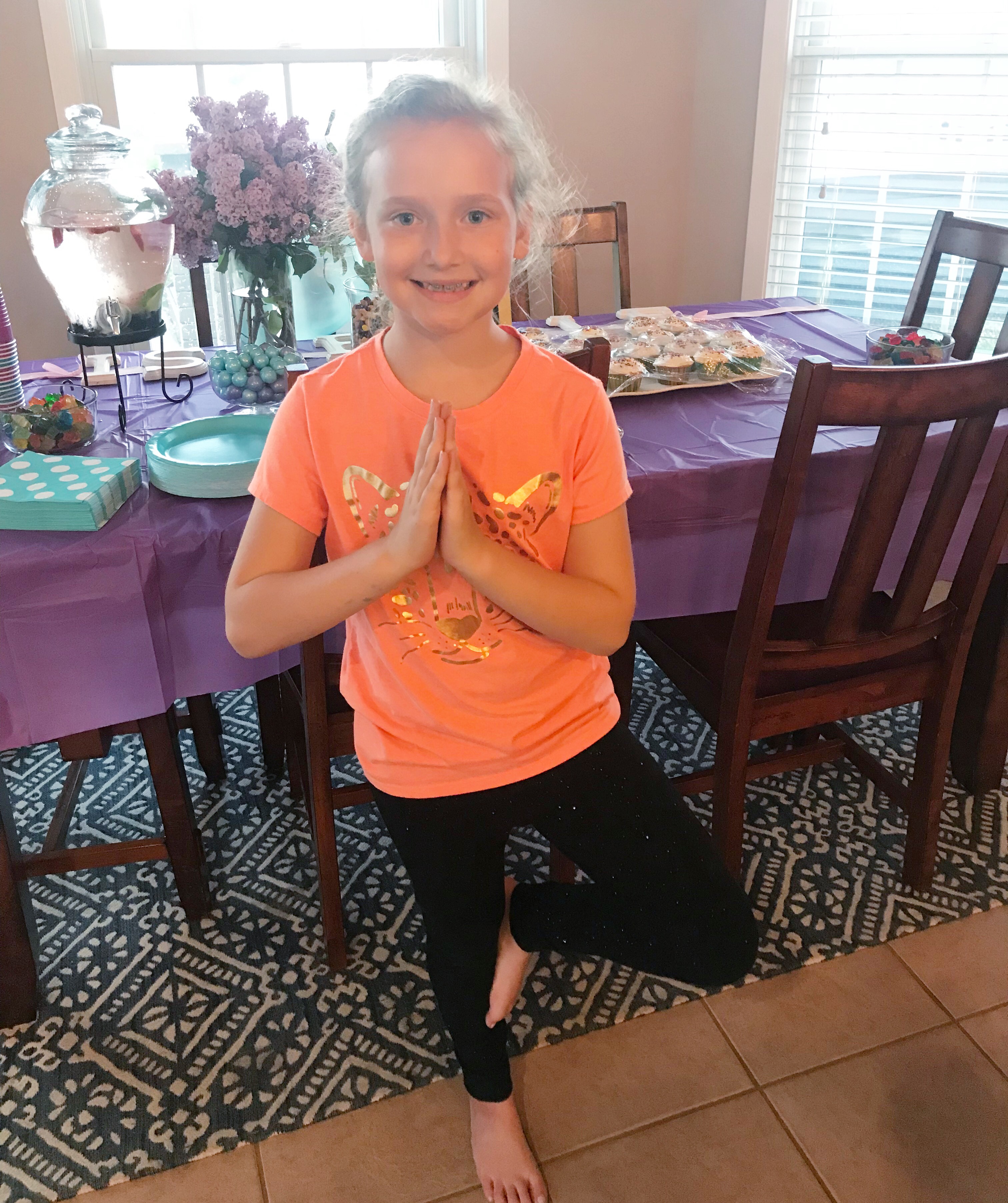 Recently I found something my little ones love to do…yoga! Usually at night after baths they will beg for me to lead them in yoga. They love it! My Izzy girl has not gotten interested in traditional sports so I am always looking for ways to get her moving. She loves yoga and so do I!
When Izzy asked for a yoga birthday I took the idea and ran with it! There was not much inspiration that I saw on Pinterest, so I wanted to share some of my ideas in case anyone else has a little yogi in their life! 😉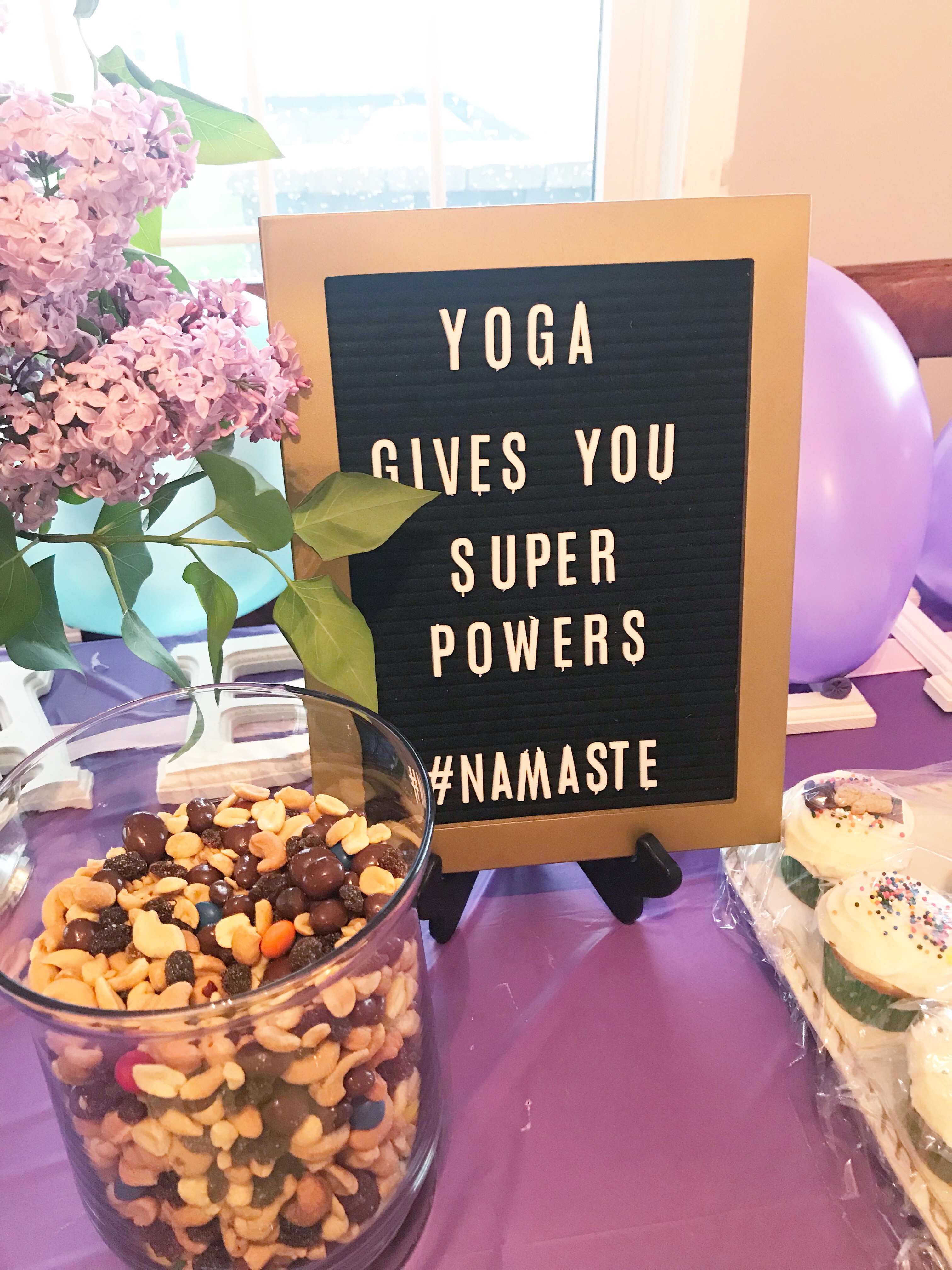 This kids' yoga mat set was perfect for the party! The girls each got to take a mat home with them to continue their practice! ?
I did consider hiring a professional instructor, but decided that the girls would be plenty entertained with my limited skills. Haha! I was right, they were starting to giggle after only a couple of minutes but I was able to keep them going for around 40 minutes. They loved it!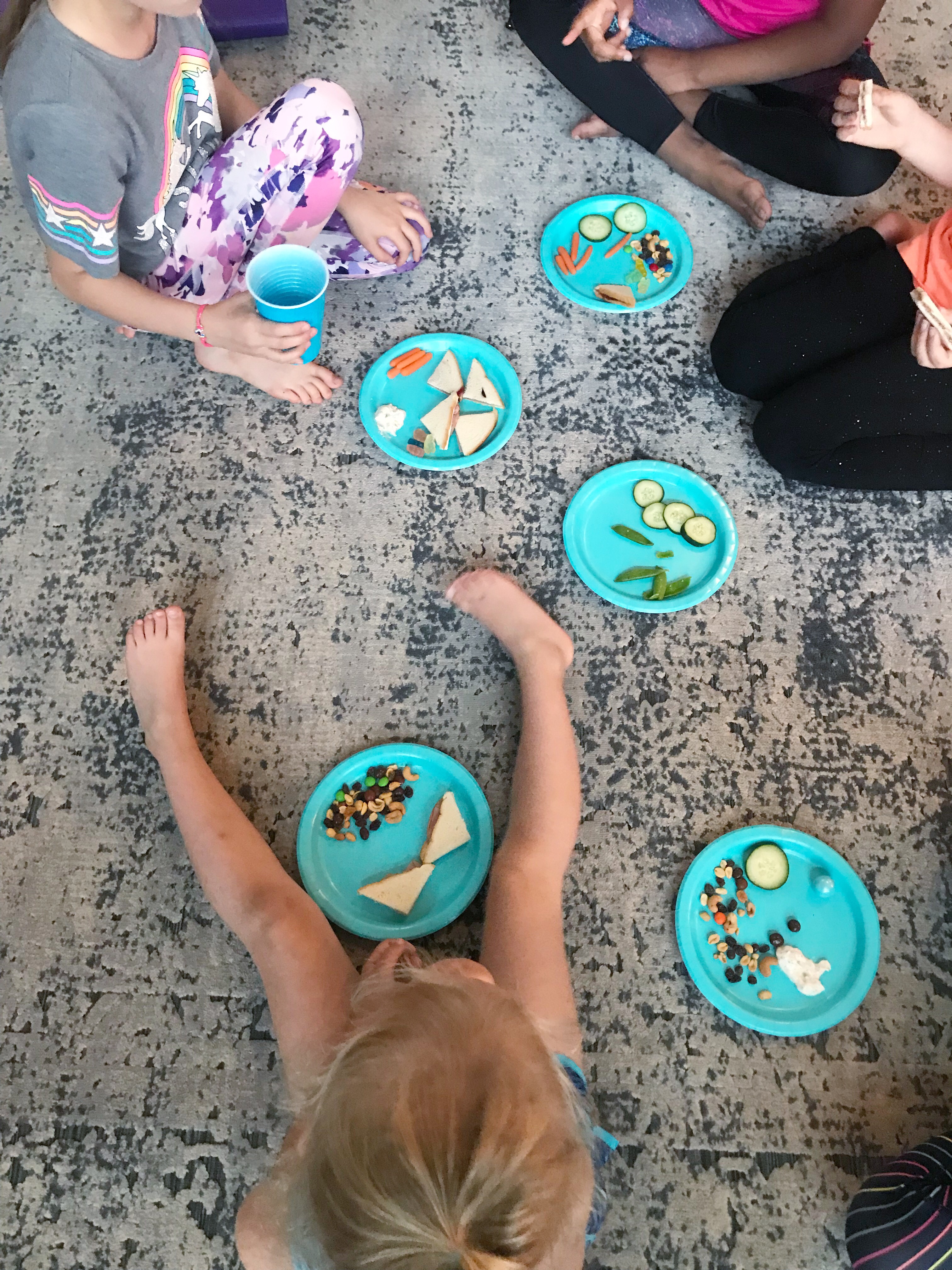 For food, I wanted to keep it healthy and simple. There was not a chip in sight! The girls gobbled up the mini sandwiches, fresh veggies, and "spa mix" nuts and raisins. The drink was healthy as well- spa water! This was made by combining regular water with fruit slices and a couple bottles of bottled water with natural fruit essence.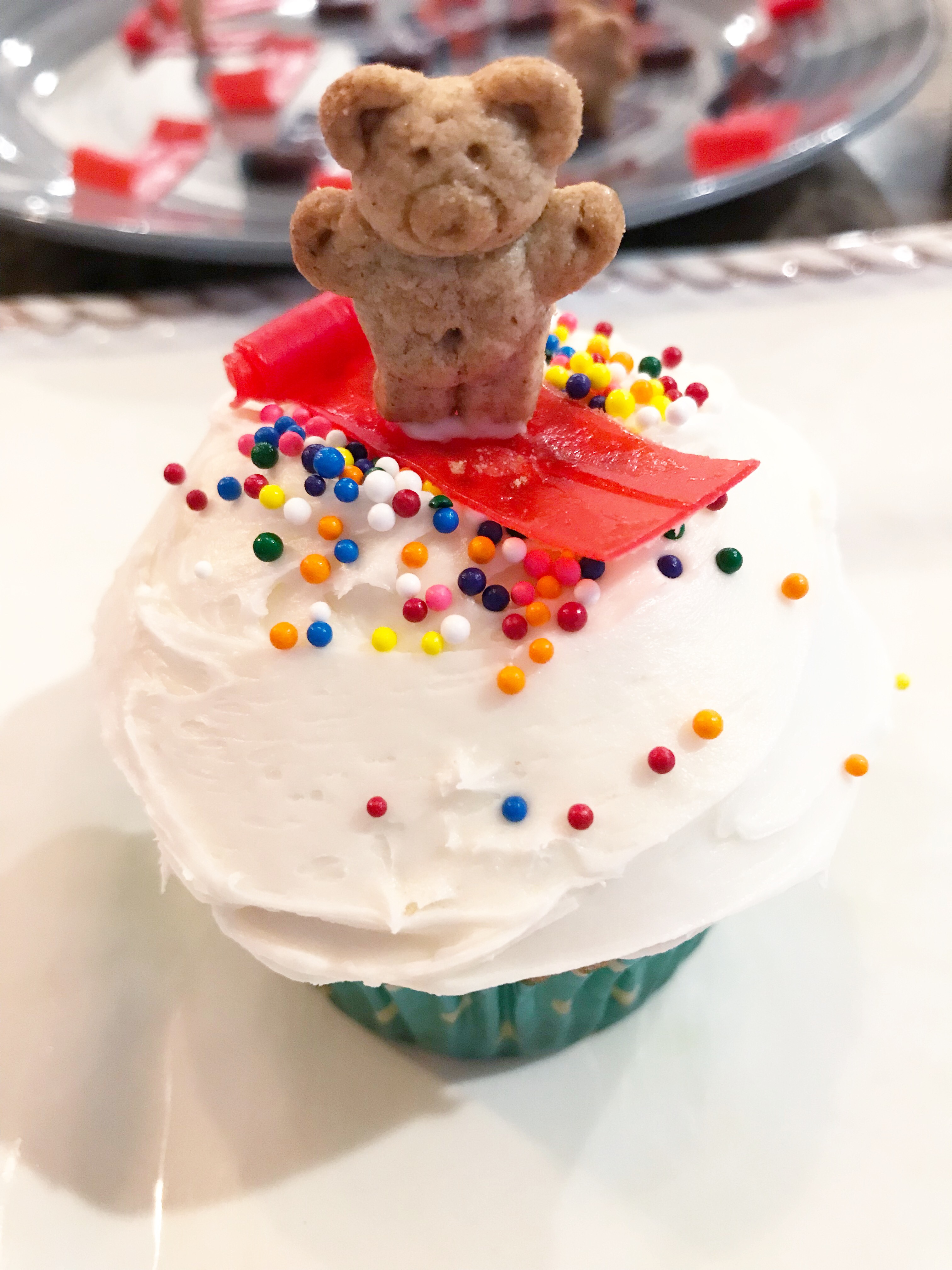 This was my attempt at a yoga cupcake. To make this I trimmed a Fruit by the Foot to look like a yoga mat and I used a Teddy Graham to serve as a yogi doing a sun salutation. Not perfect, but I was able to make it myself at home. The little girls really got a kick out of them!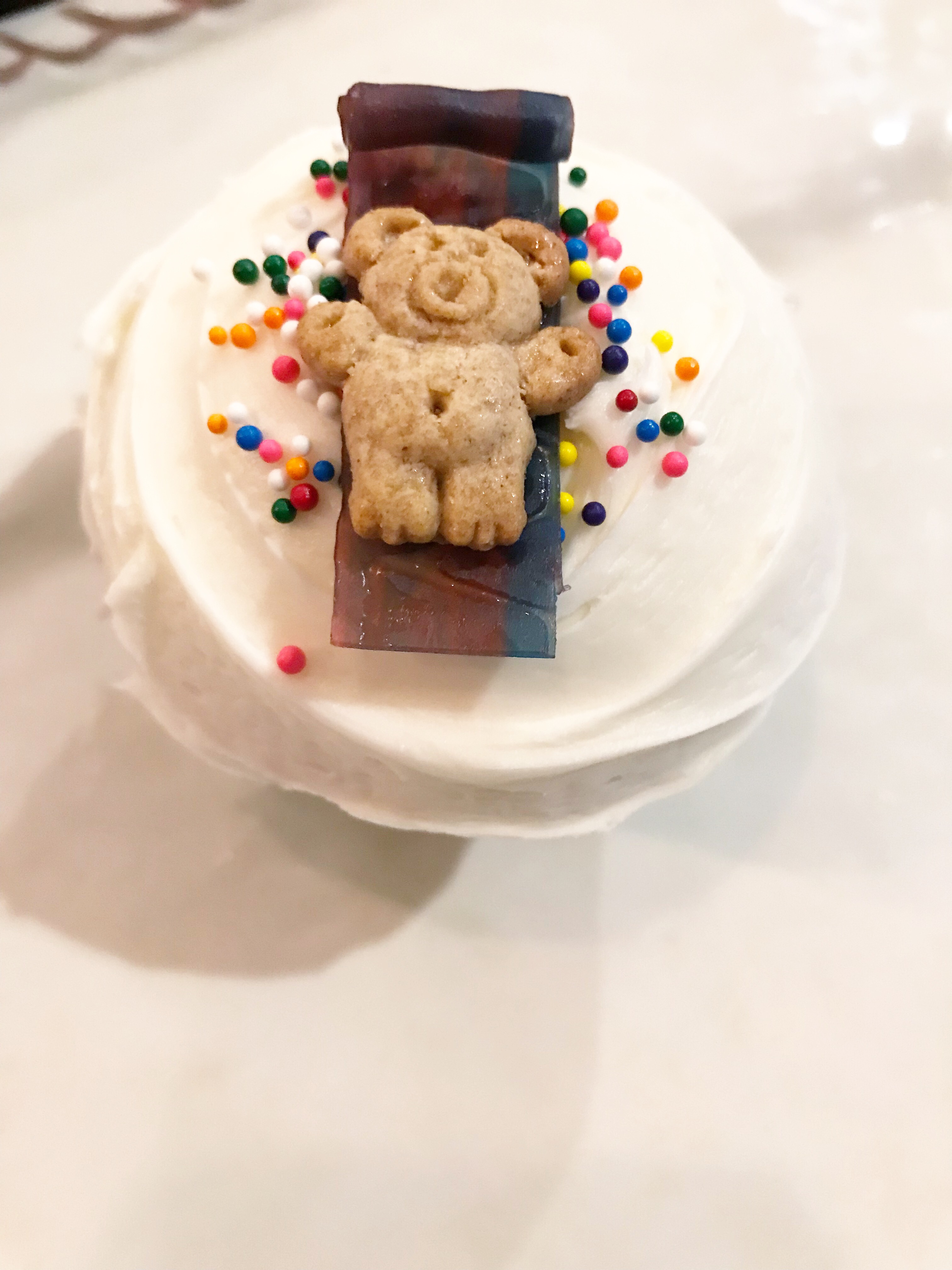 This little teddy bear is supposed to be doing shavasana- the resting period at the end of a yoga session (aka the best part).☺️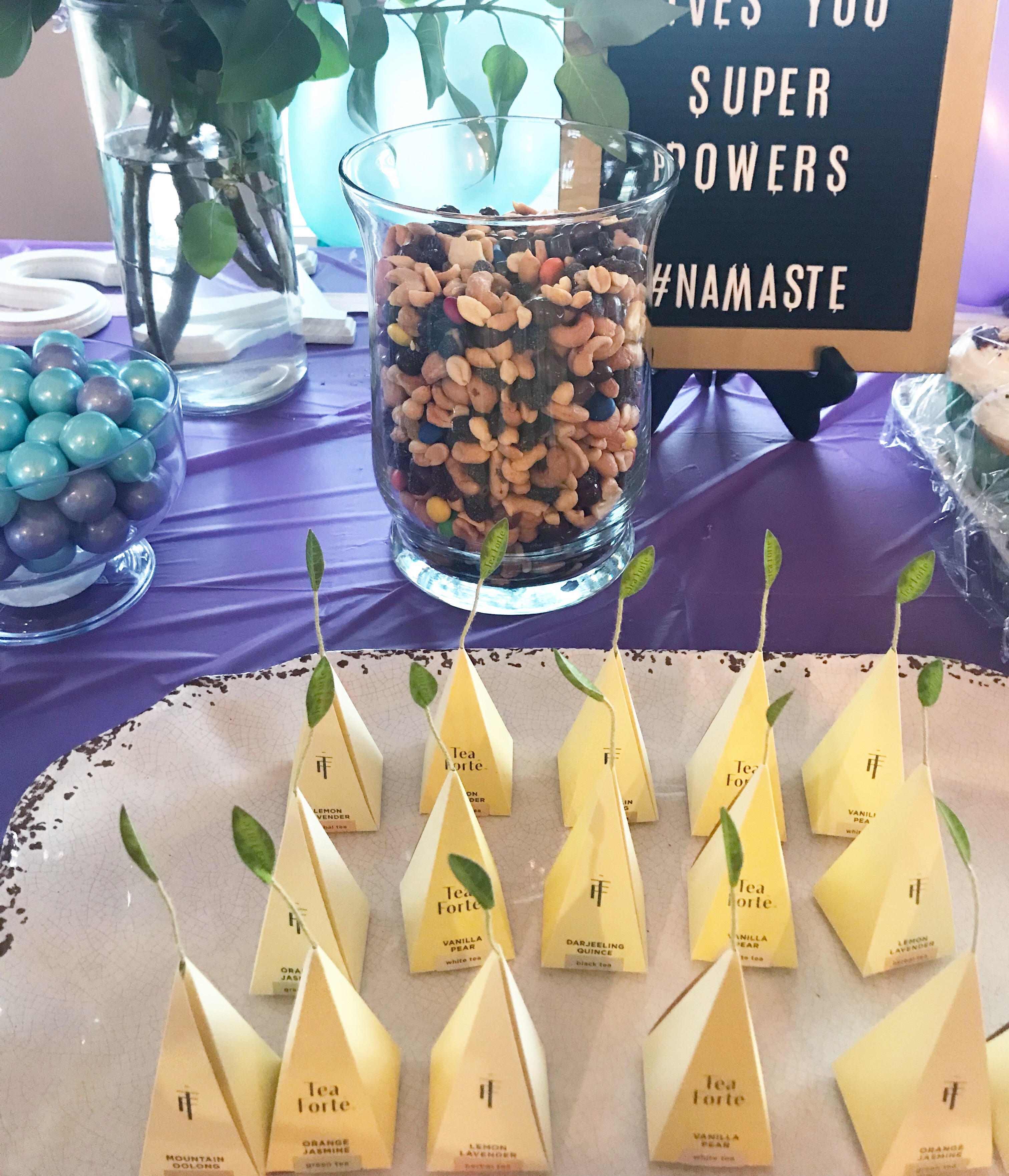 Isabelle also loves tea! After a great yoga session they each chose a flavored tea. The girls seemed to enjoy these Tea Forte tea bags. Some of the girls drank their whole cup!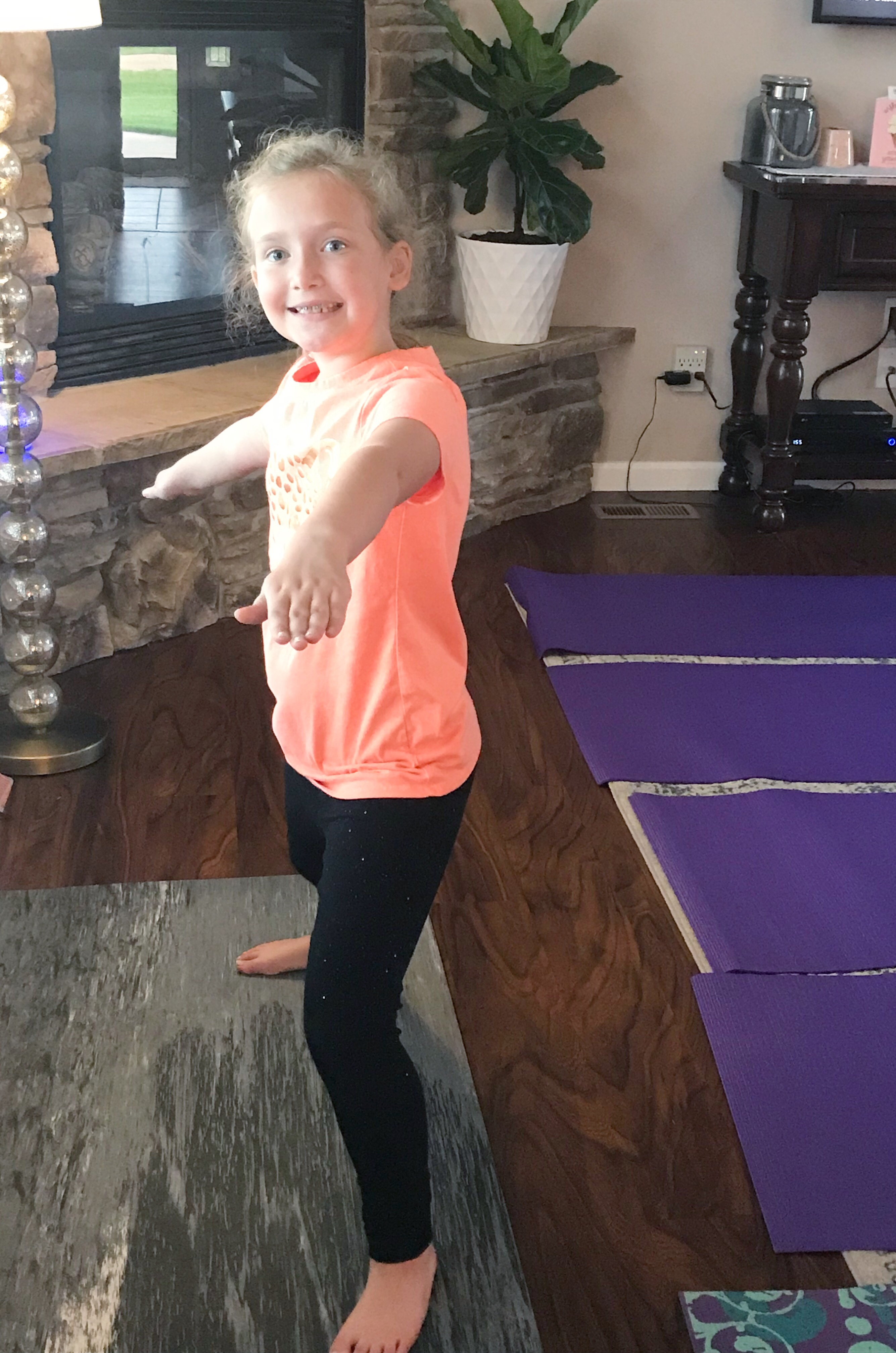 Happy 8th birthday to Isabelle!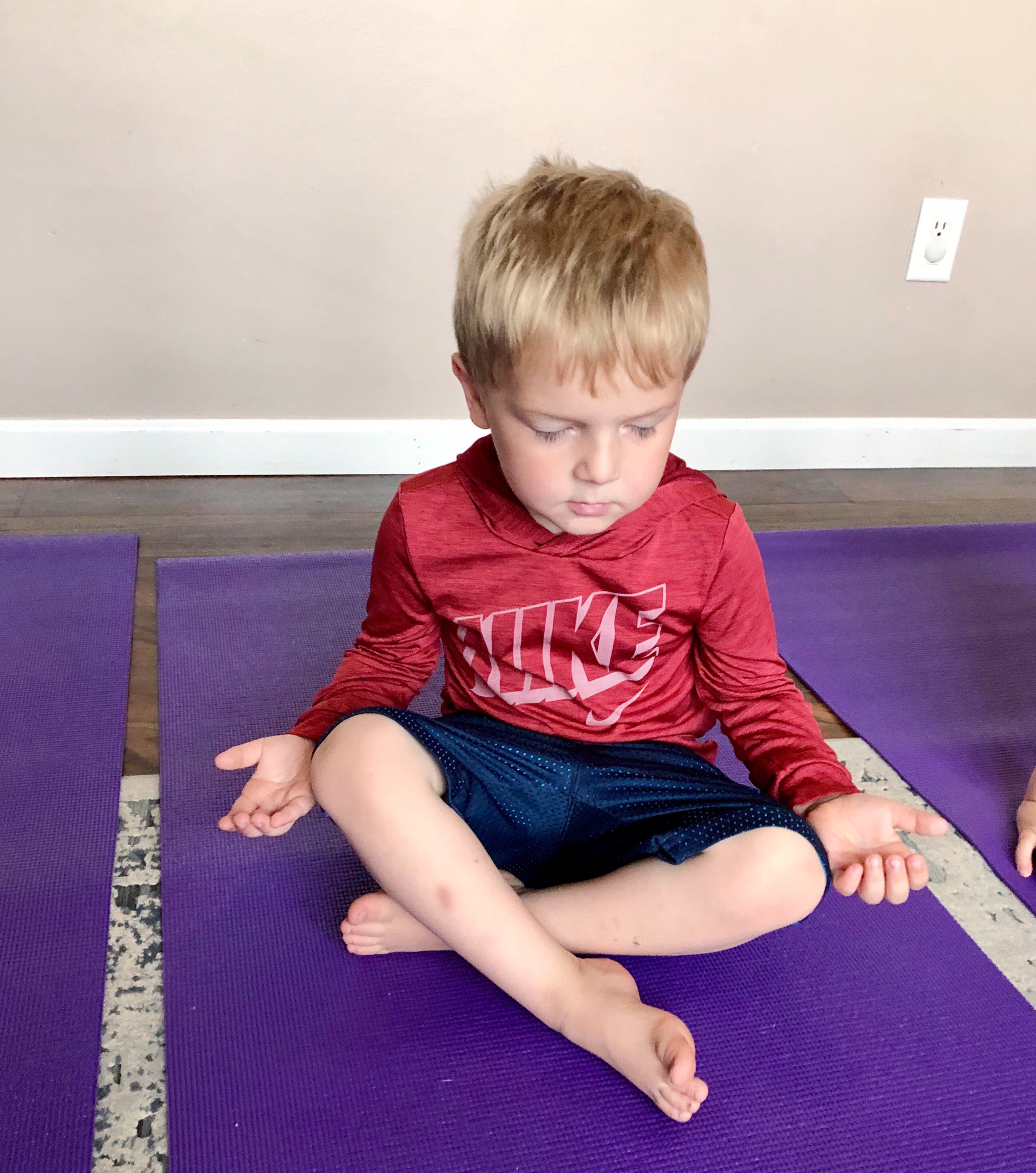 Even little brothers love yoga! Namaste!
-Kelly