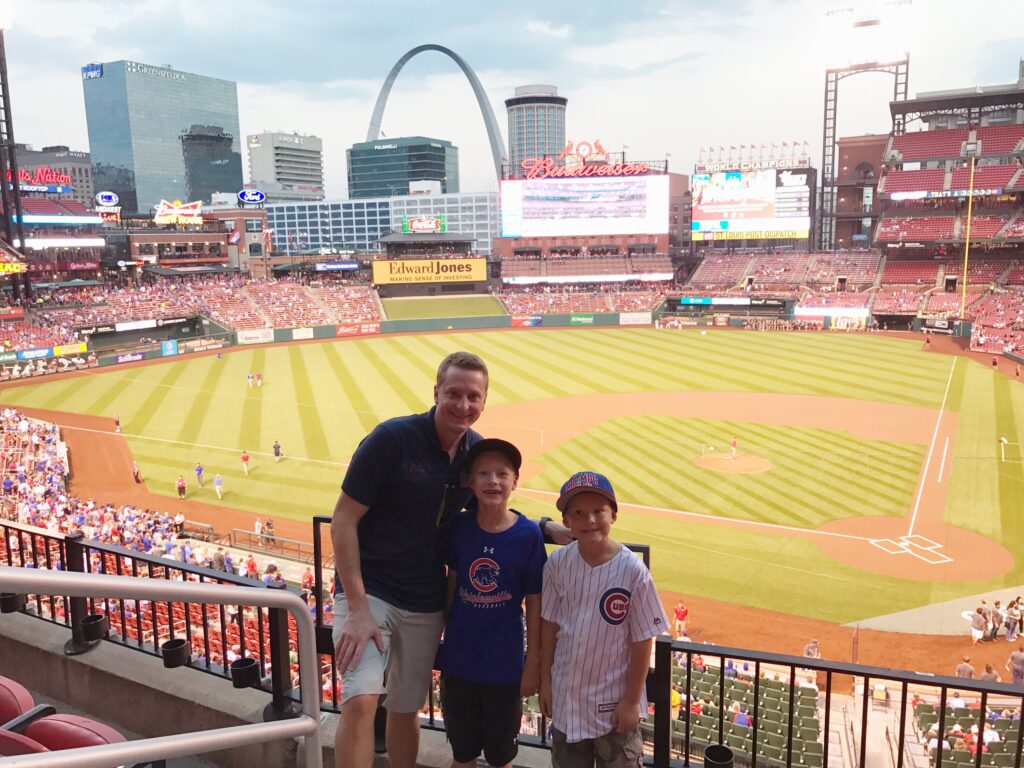 My husband and I moved our family to St. Louis a year and a half ago. It is about 4.5 hours from northern Illinois, which is where we are originally from. We love St. Louis and have enjoyed our time here.
Because it is within driving distance from our hometown, a lot of people we know consider it for vacations or weekend getaway destinations. Which is awesome because it is a great city! It also means I constantly get asked what all there is to do with kids in STL. (I love this question!)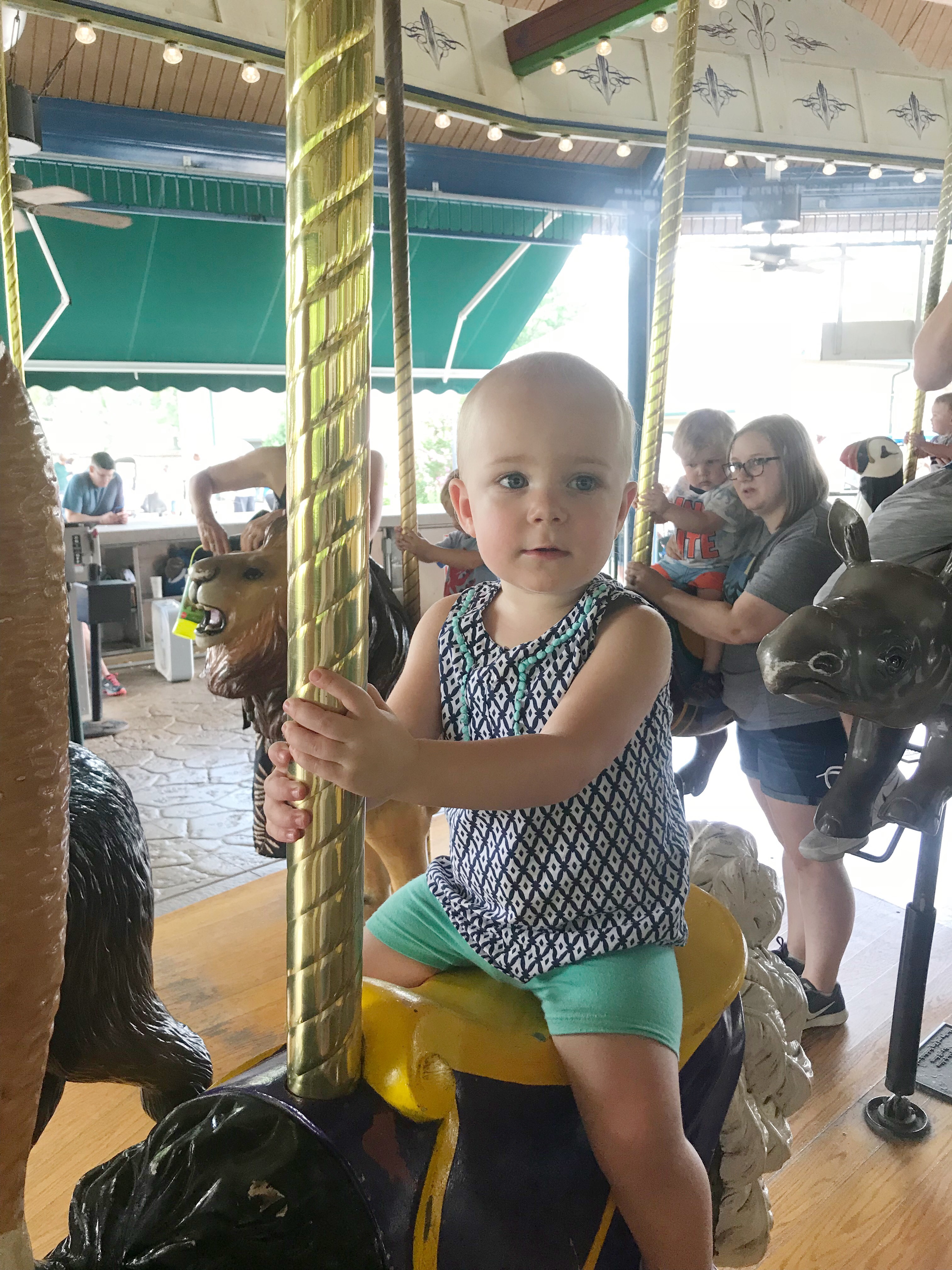 So, I figured it was about time to write a post with my suggestions. STL has a lot to offer families and kids of all ages. Below you will find my top 12 things to do with kids in St. Louis (in no particular order).
Plan a trip here soon and try them all!
This is probably my personal favorite! Its a safari/park/zoo/beer garden. It is one of the most relaxing attractions and is always a hit with my kids. Upon entering the farm, you take a tram ride through the park while a worker provides you with a history of the Busch property and points out all of the different animals as you pass. Then, you are dropped off at the "zoo" area to check out more animals and you can even see some shows. Make sure to buy the bundle pass for your kids as you get off the tram. The inexpensive pass gets them one ride on the carousel, bottles of milk to feed goats and a snow cone! After looking at the animals, you enter the beer garden where you can order yummy food and every adult gets 2 free Budweiser products. After leaving the park, don't forget to visit the clydesdale horses on the far side of the parking lot!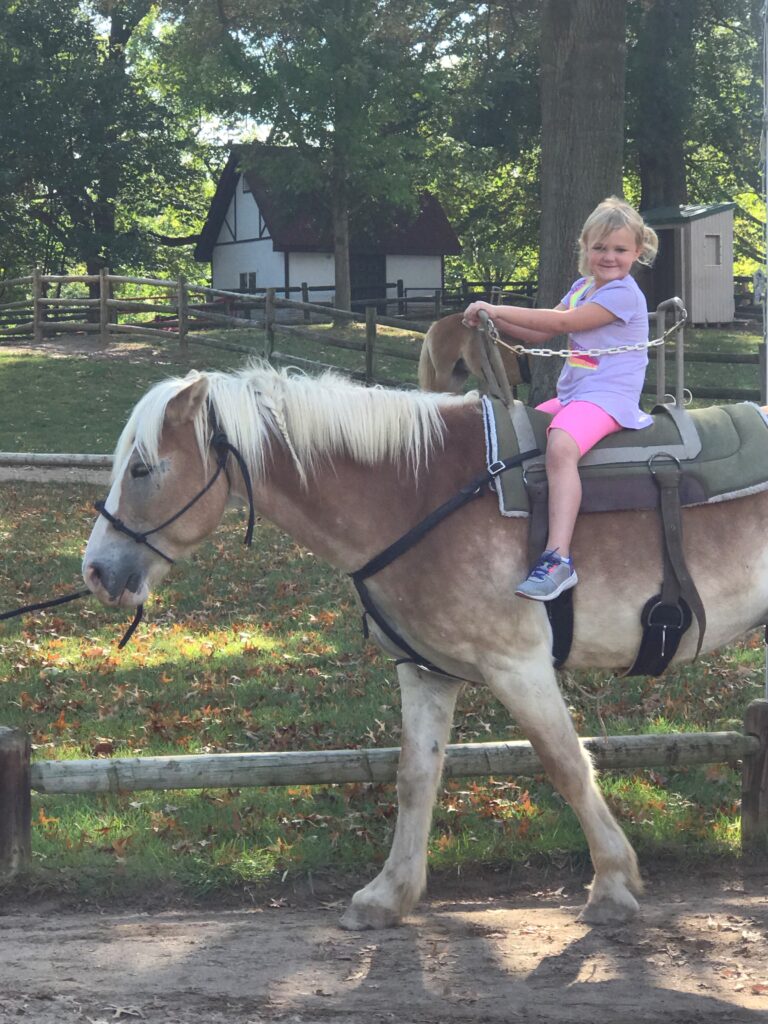 The STL Zoo is honestly the best zoo I've ever been to…and it's free! Aside from all of the animals and a beautiful, historic park, there's a petting zoo, train rides, carousel, animal shows and more! Be sure to check it out!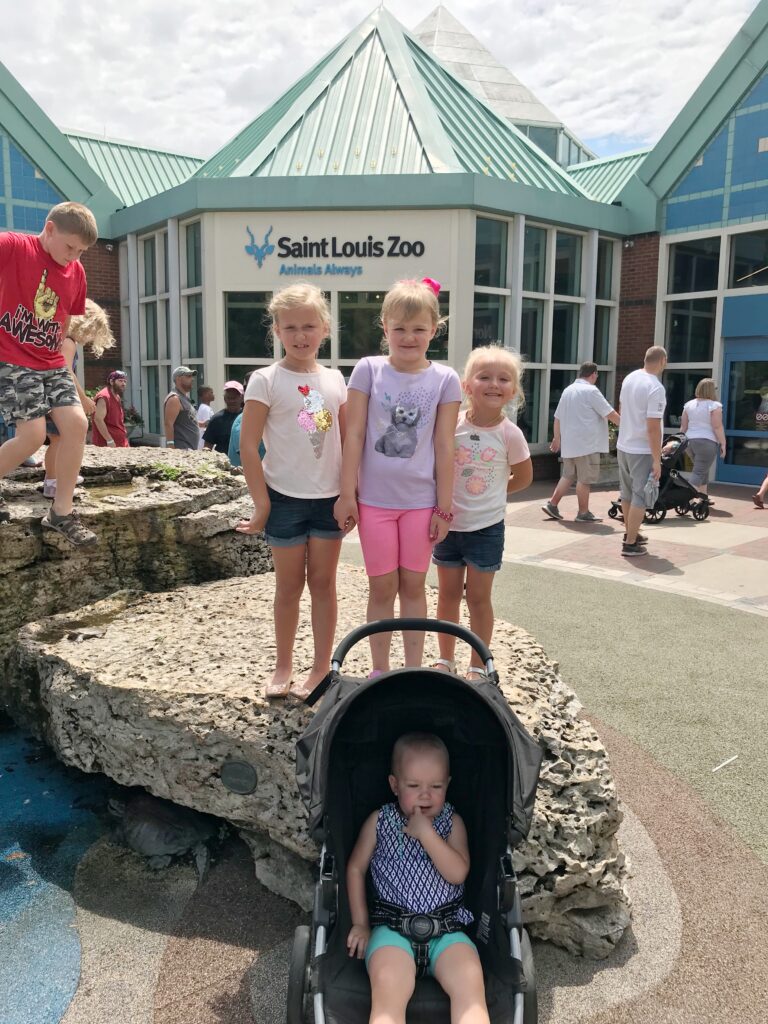 An unforgettable experience! This is an outdoor theater located in historic Forest Park. They provide exceptional musicals and the 2019 lineup is amazing! It's probably best suited for older kids as they will need to be seated for awhile.
This place is wacky! It is located downtown in a 10-story building that used to be the International Shoe Company's warehouse. It is an architectural phenomenon with tunnels and pathways under floors and through ceilings. Its so cool and a place for adventurous families! Note: We have taken our kids numerous times and their ages range from 0-9. However, due to the maze-like construction, its best suited for bigger kids or kids that are sure not to "wander"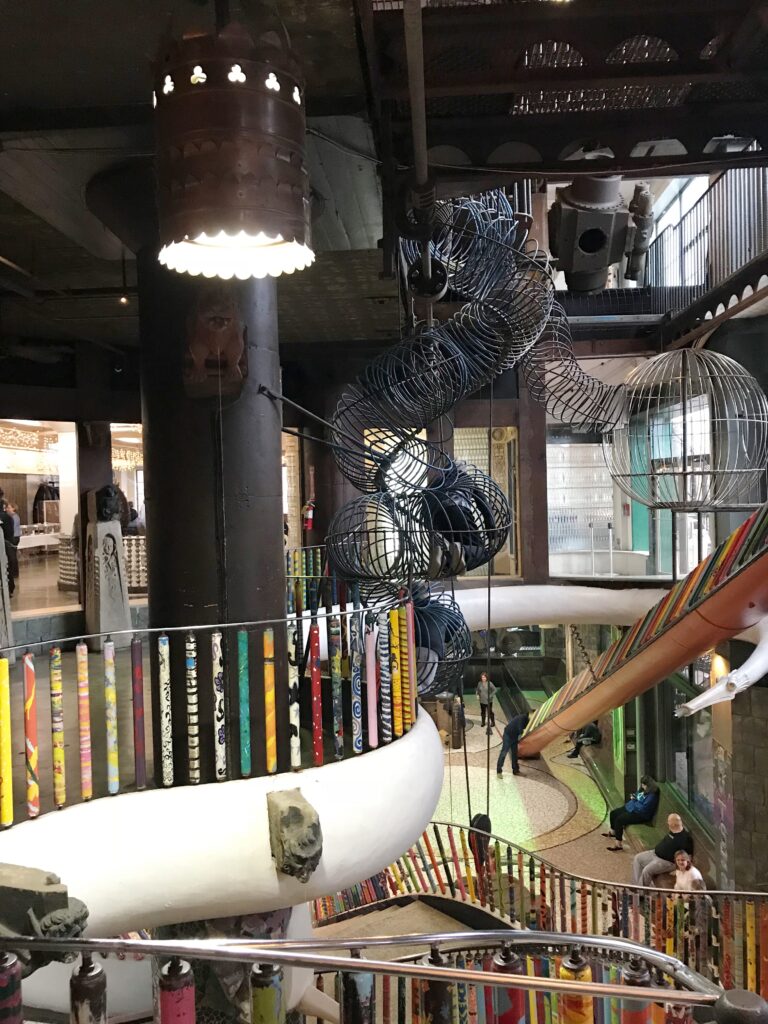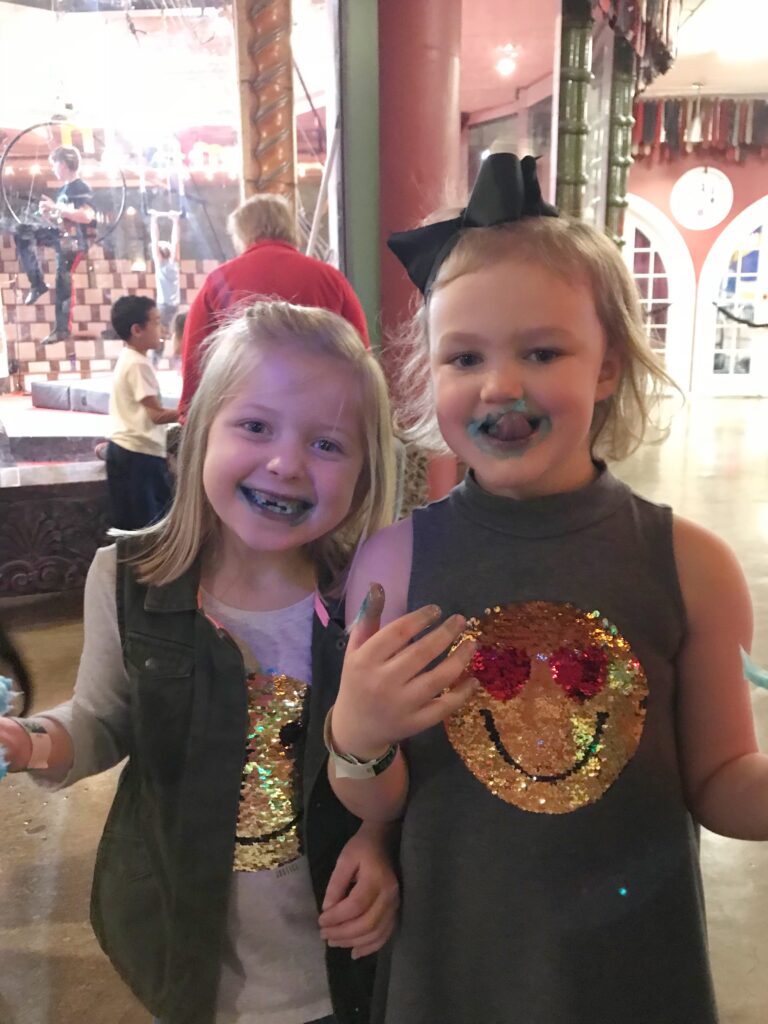 The St. Louis Science Center is a fun place to take curious kids. Admission is free and the mechanical dinosaurs are a must! Some additional attractions like the flight simulator and OMNIMAX theater do cost money.
National Museum of Transportation
According to the Smithsonian Institution, the National Museum of Transportation has "one of the largest and best collections of transportation vehicles in the world." Kids can participate at the "Creation Station", take a miniature train ride and, if you go on certain days, take a ride on the trolley!
The Boathouse in Forest Park is a must experience attraction. There is great food, music and boat rentals! You can pick from paddle boats, paddle boards, canoes and kayaks.
While in town, be sure to catch a Cardinals game. The stadium is beautiful, atmosphere is intoxicating and it has some of the best MLB fans. (I could be a bit biased. Side note: I actually support the Cubs too!) Cardinals baseball is such a huge part of St. Louis life, that they built Ball Park Village next door. It houses restaurants, bars and so much more. Check it out before the game!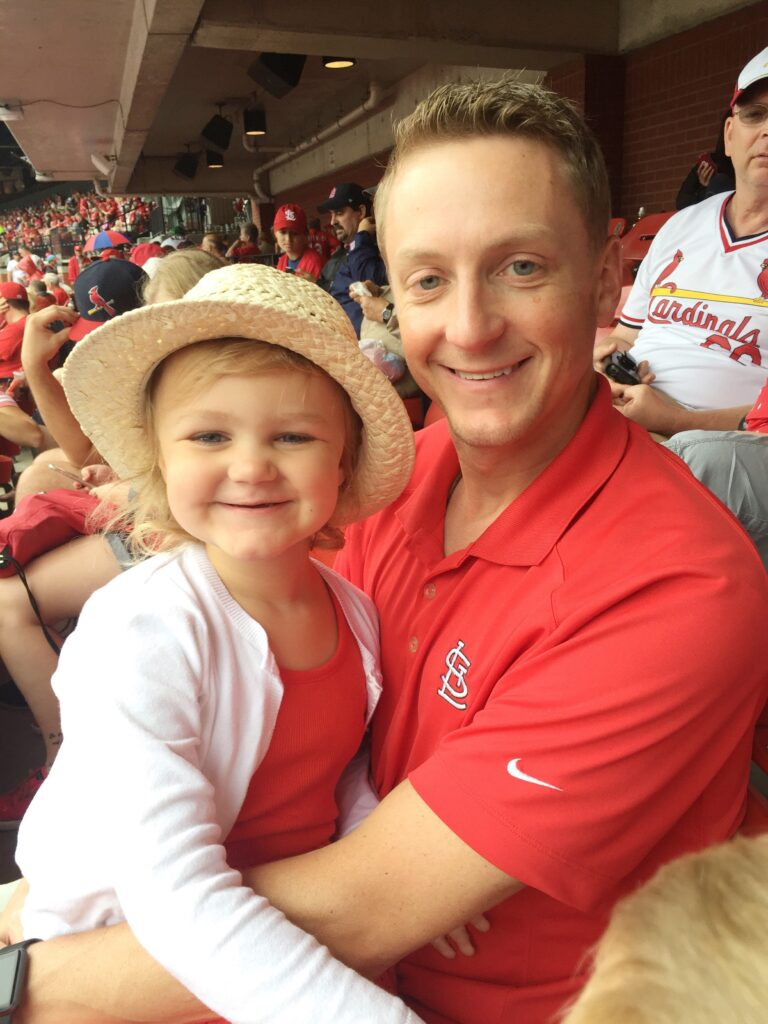 The Sophia M. Sachs Butterfly House is so fun! It is part conservatory, part nature center. Take a walk through the conservatory which is home to over 60 different types of butterflies and more than 150 tropical plants. The nature center side has a bunch of different bugs on display and there is a gorgeous garden outside. After your visit, head next door to the St. Louis Carousel. With lovely tunes playing in the background (usually from Mary Poppins), you can take a ride on this favorite that was built in 1921. But hold on to your kids, this ride is probably faster than the carousels you are used to!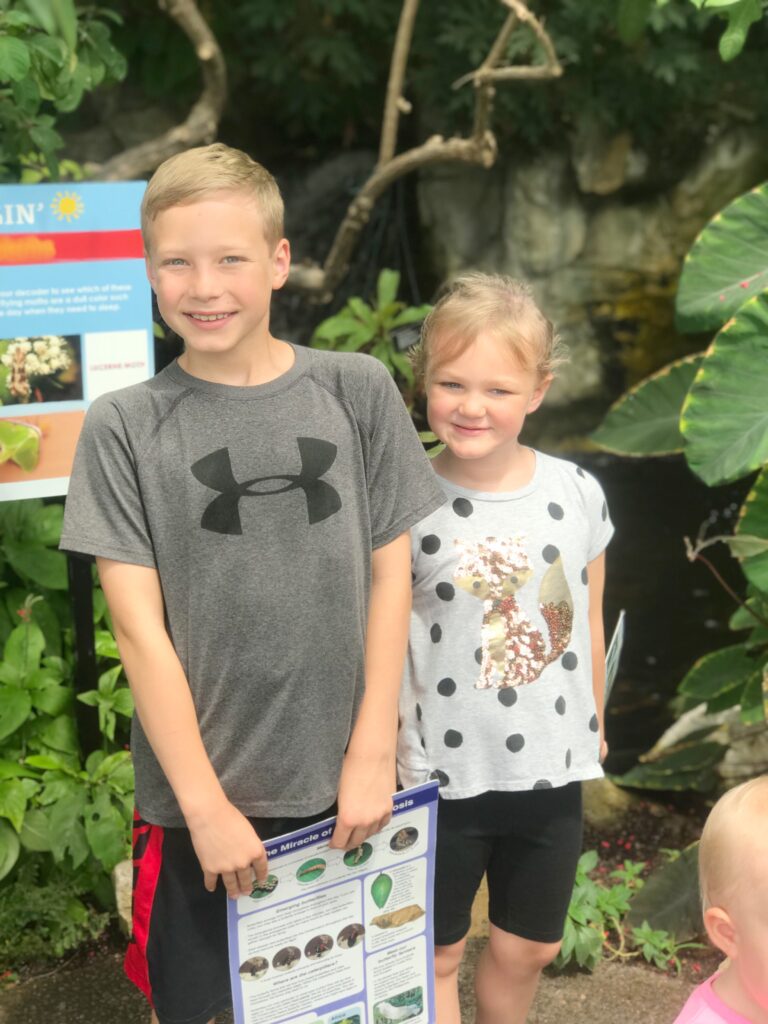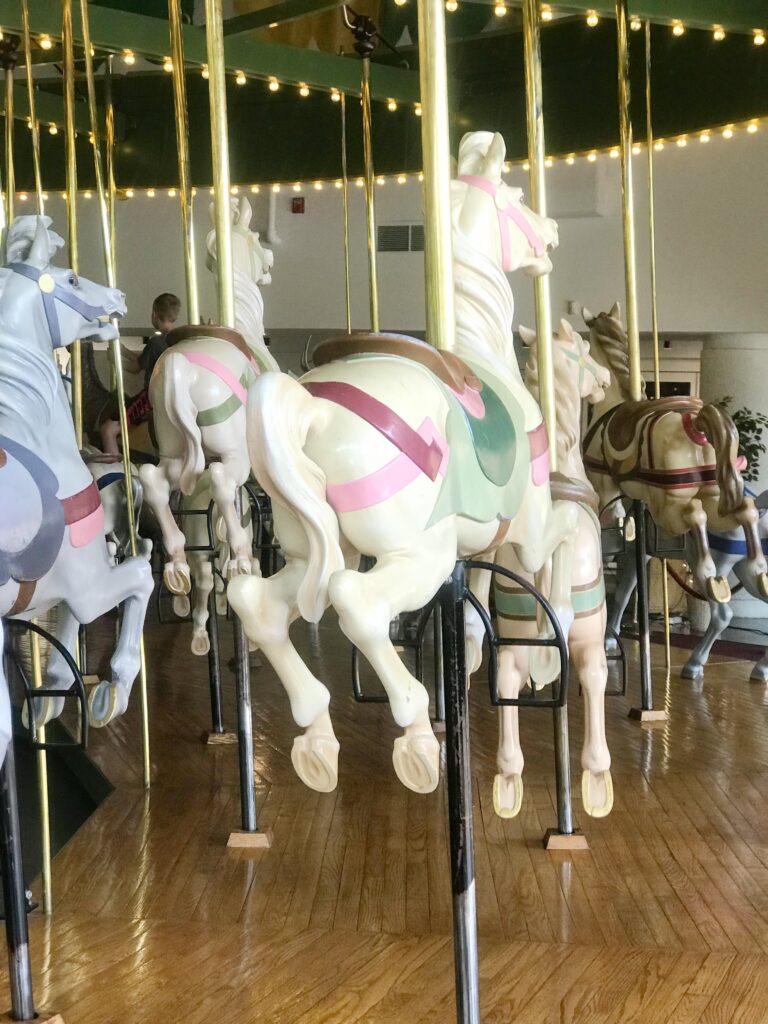 For the domestic animal lovers! At Purina Farms, kids can view caninine agility performances, see a cow milking demonstration, listen to trainer talks and take a wagon ride. Kiddos can also visit the baby petting area, animal barn and hayloft play area. This is another FREE attraction.
No St. Louis visitor's list is complete without The Gateway Arch. Take a tram ride up 630 feet in the air to look out the tallest man-made monument in the U.S. Not only will you be looking down, but you will also have a view looking out over almost 30 miles. You can also look back over 200 years in the attached museum.
The children's museum is perfect for kiddos. So much to explore around ever corner, this place has been a favorite of my kids'. Imaginative kids will love the children's village, your little builders will be thrilled with the construction zone and regardless of their party affiliation, the west wing will suit any prospective presidential candidate. 😄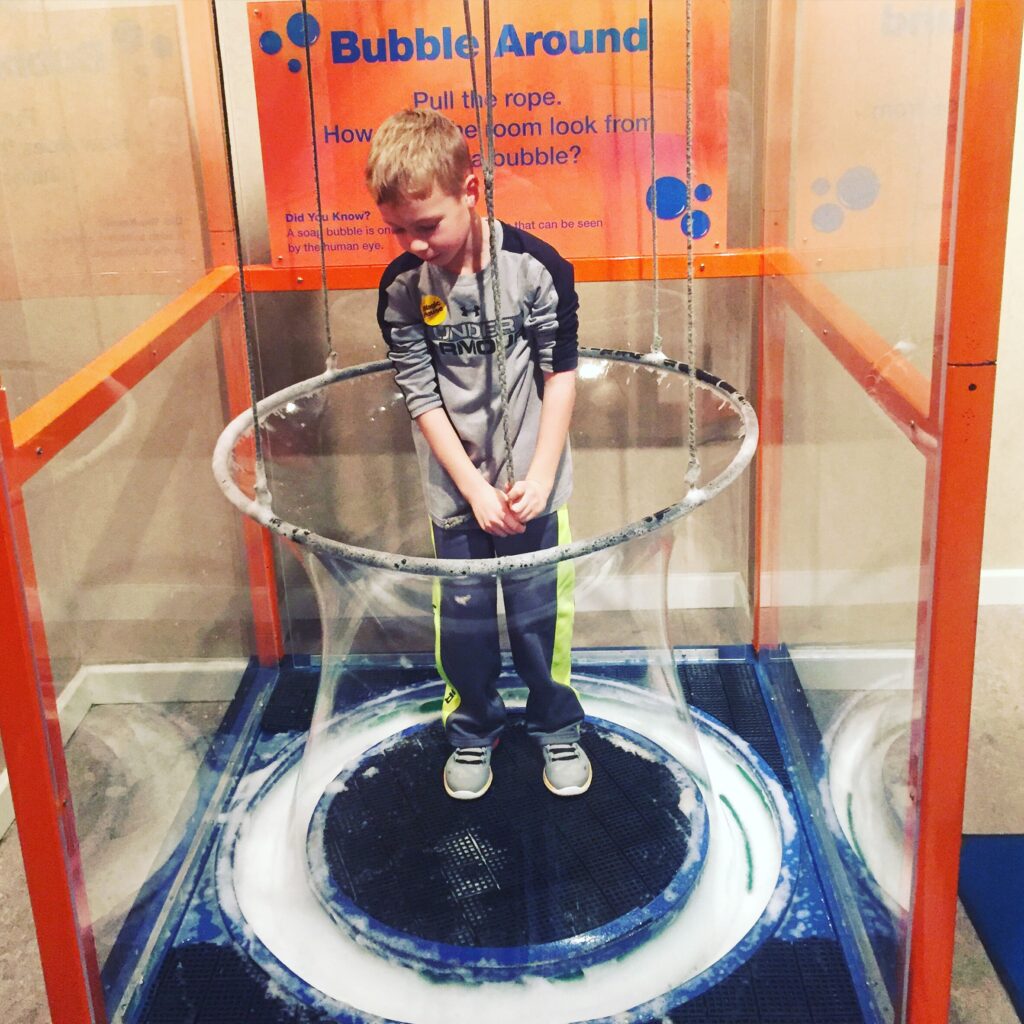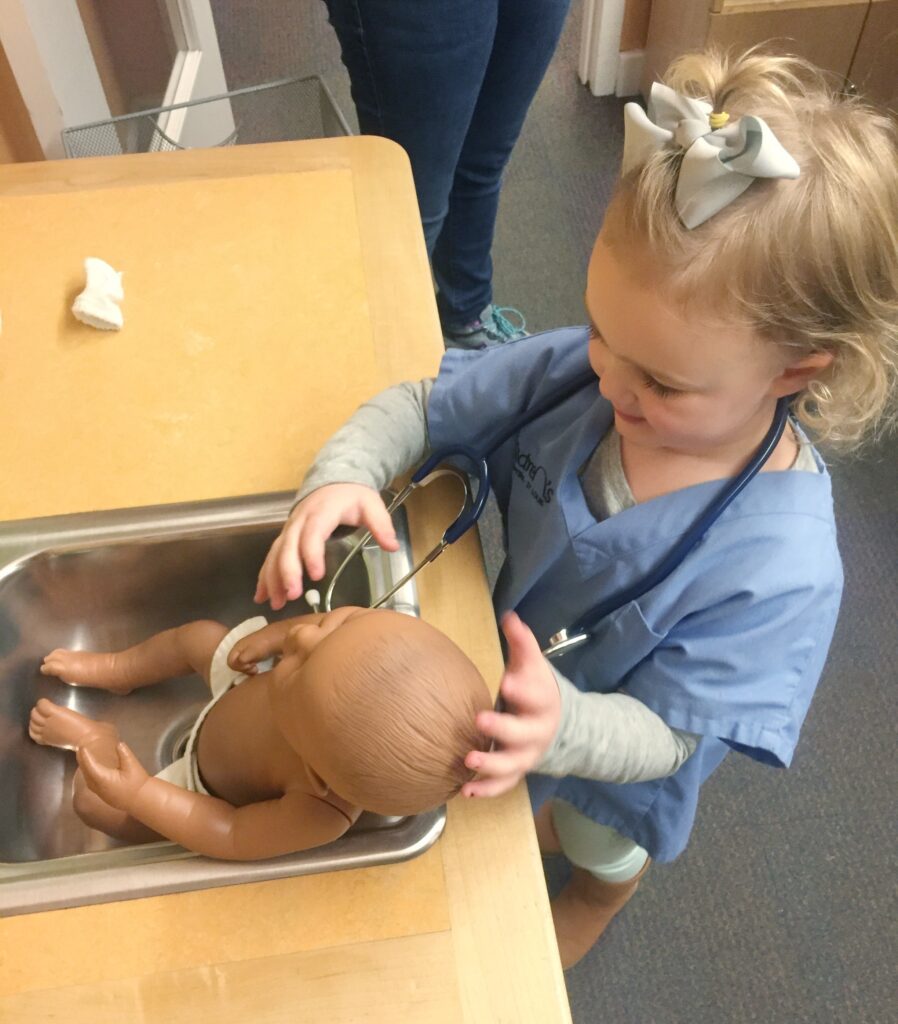 -Brittany