Tie Dye isn't only something you wear…it's also something you eat! Our Tie Dye Bark is perfect for sleepovers, parties or after-school snacks. Give it a try today!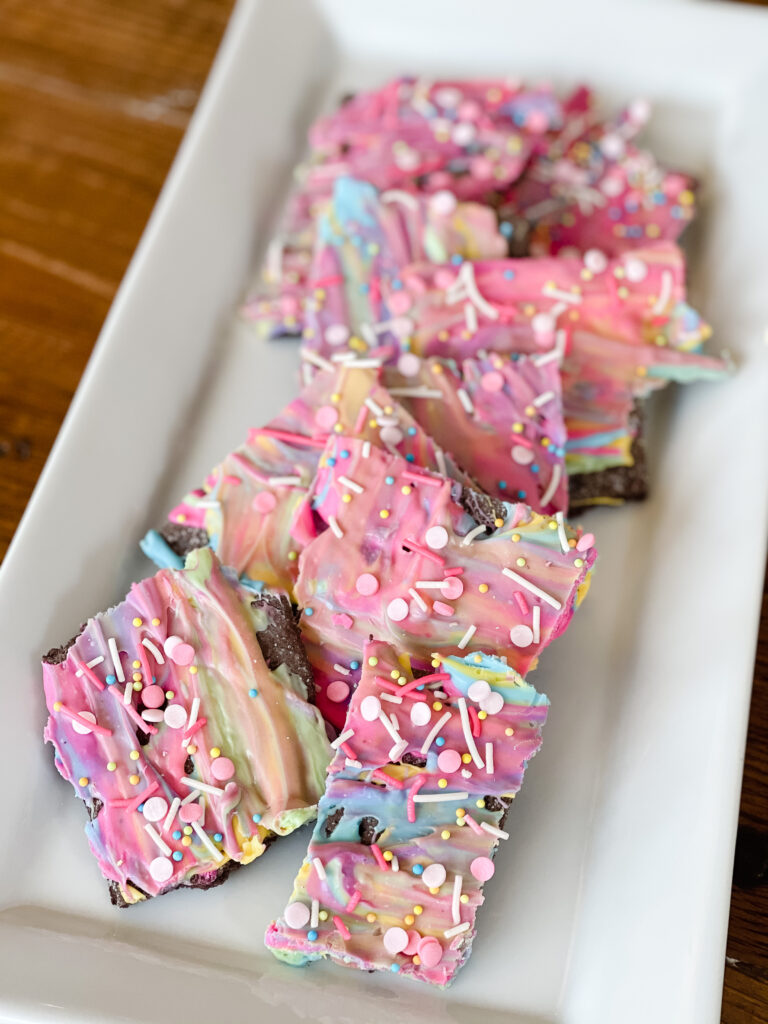 Guess who's back, back again…Tie Dye's back. Tell your friends. Ok. You probably already know this, but let's incorporate it into our food!
Honestly you guys…can't stop, won't stop with two things. 1.) tie dyed food and 2.) candy melts. They are just so fun, cute and easy. And, frankly, I need all the easy things right now…so these are right up my alley.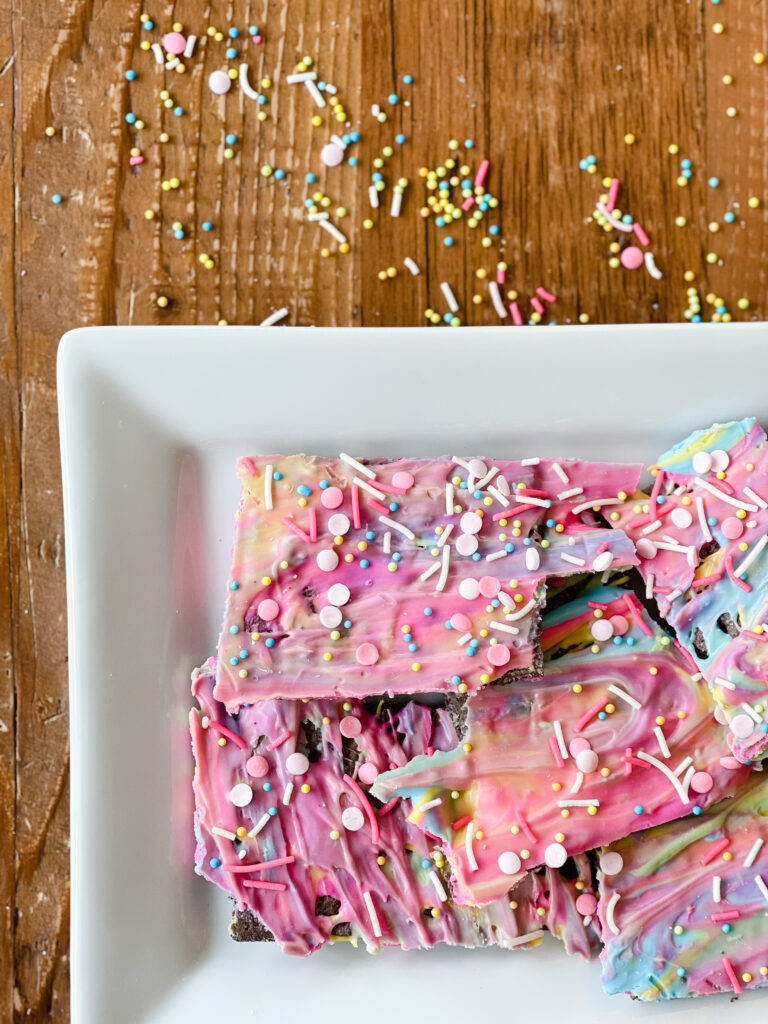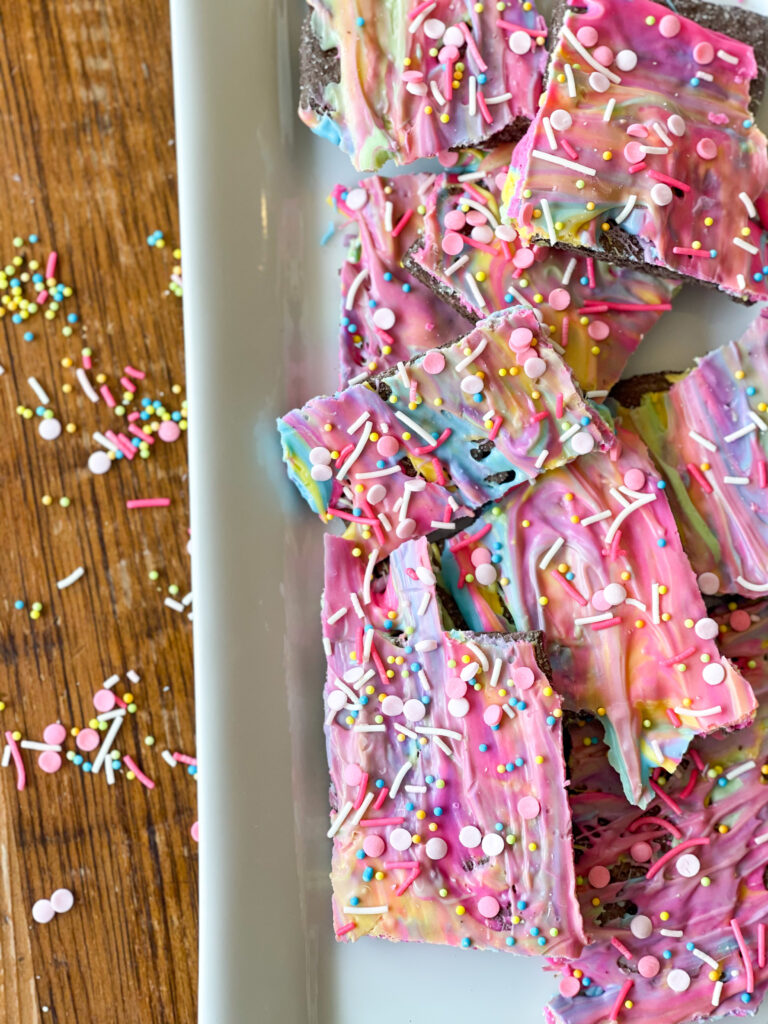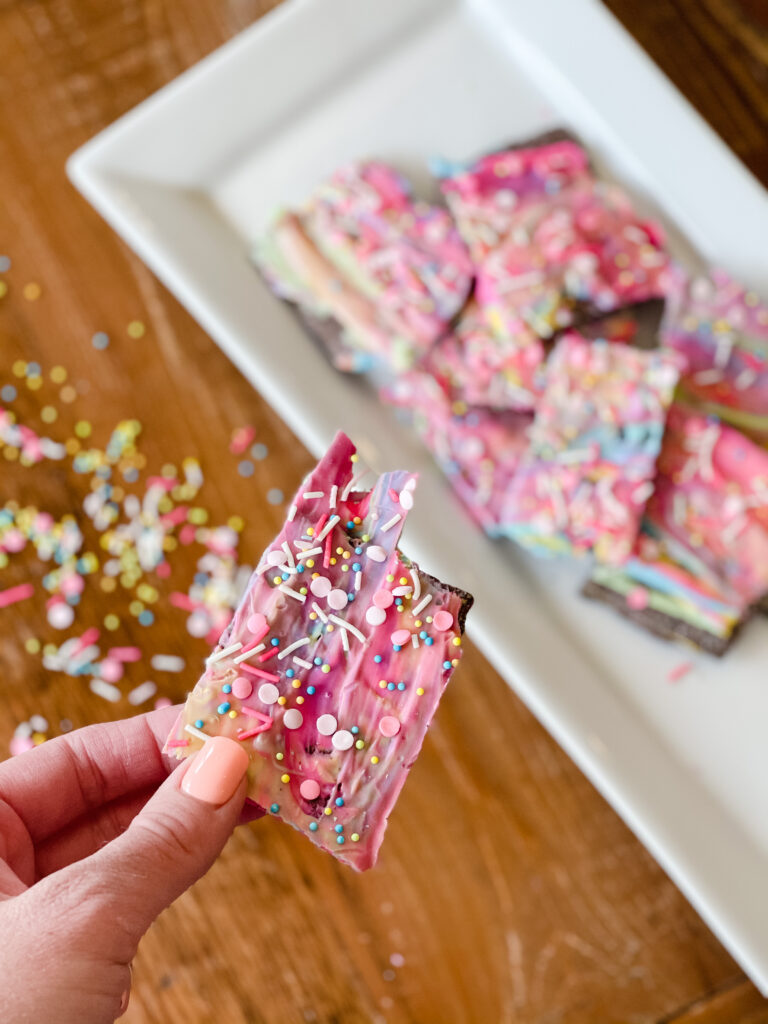 Check out how to make the Tie Dye Bark below.
What You Need:
Candy Melts in light blue, pink, lavender, yellow, and light green
chocolate graham crackers
sprinkle mix
How To:
Prepare a baking sheet with wax paper and place graham crackers on top.
In separate bowls, melt candies according to package directions.
Drizzle melted candies on crackers randomly.
Using a rubber scrapper, softly "smear" the melted colors around to create a tie dye appearance.
Quickly add sprinkles to the crackers and allow to cool.
One cooled, break apart and enjoy!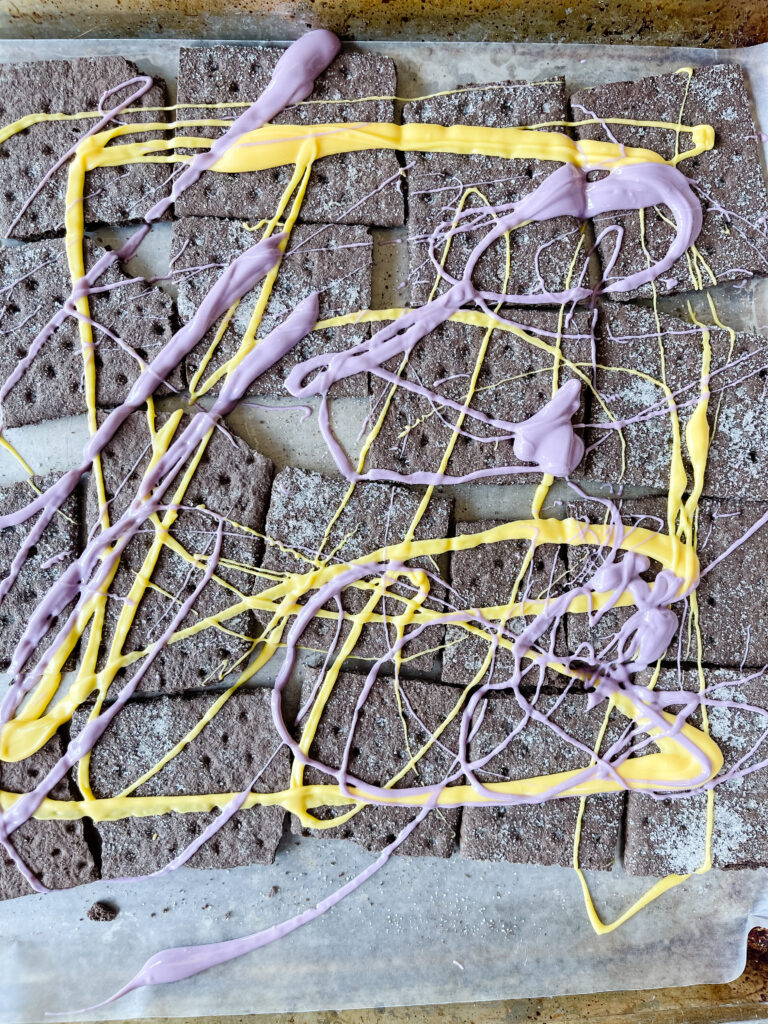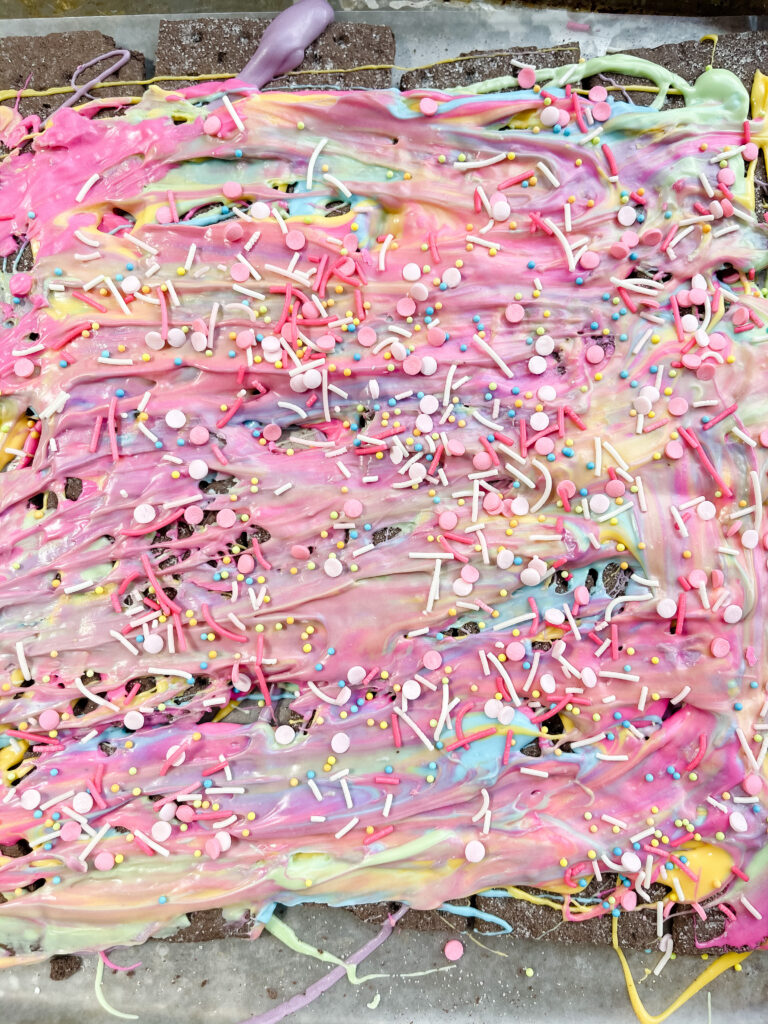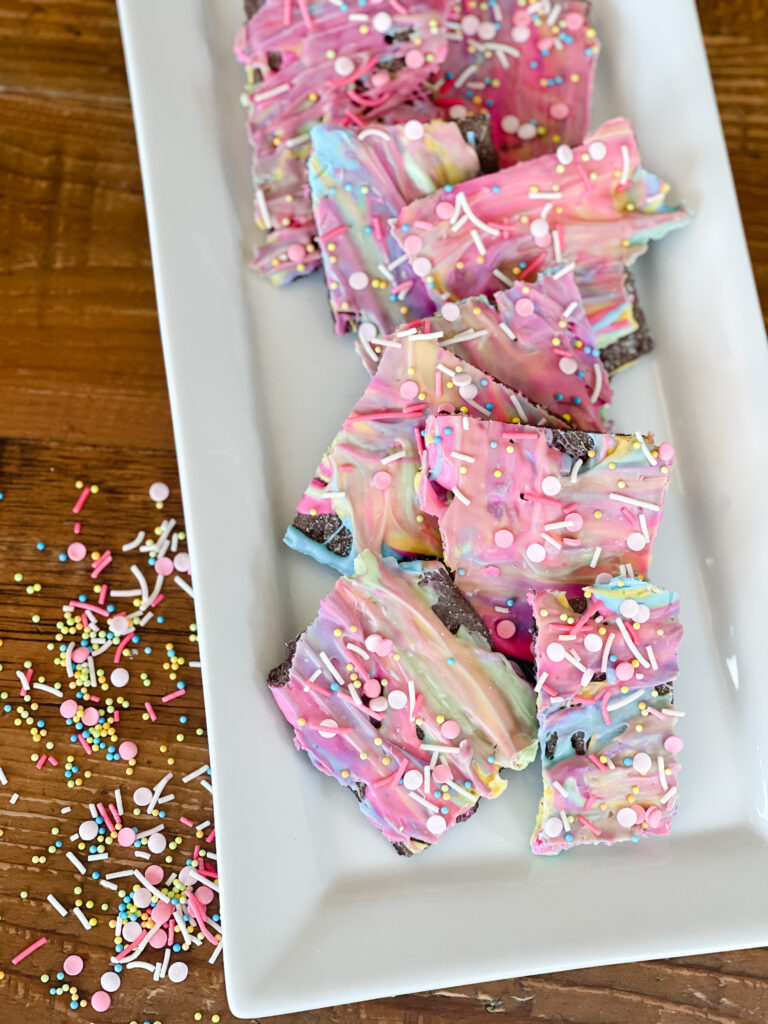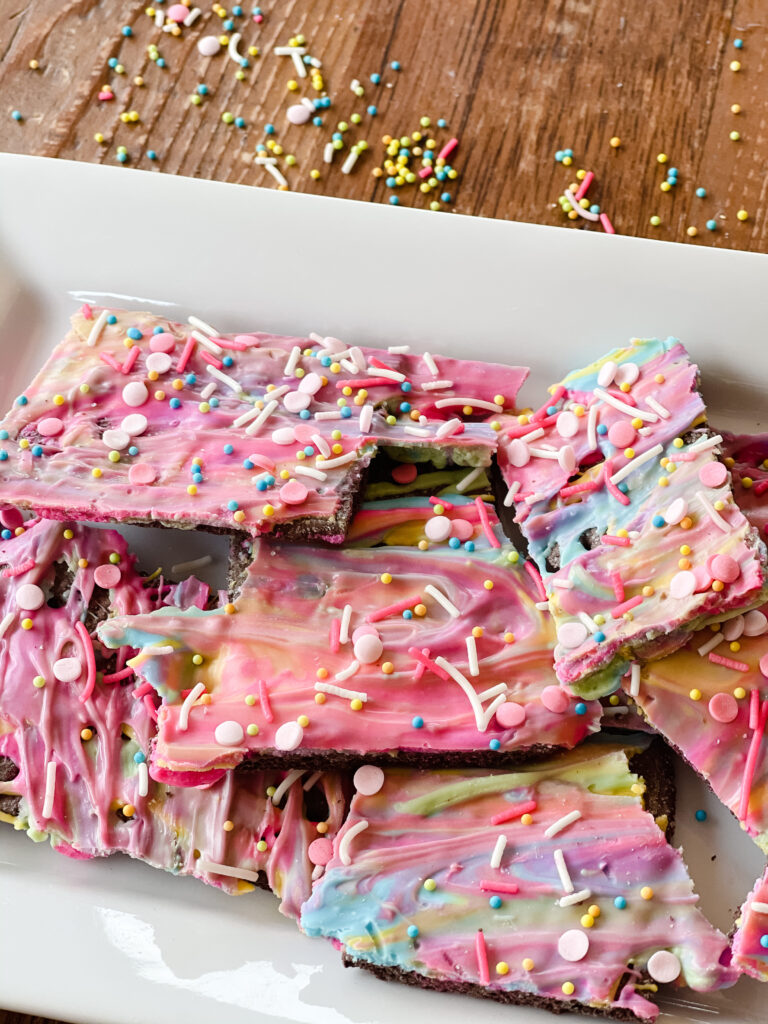 Looking for more "Tie Dye" treats? Check out these!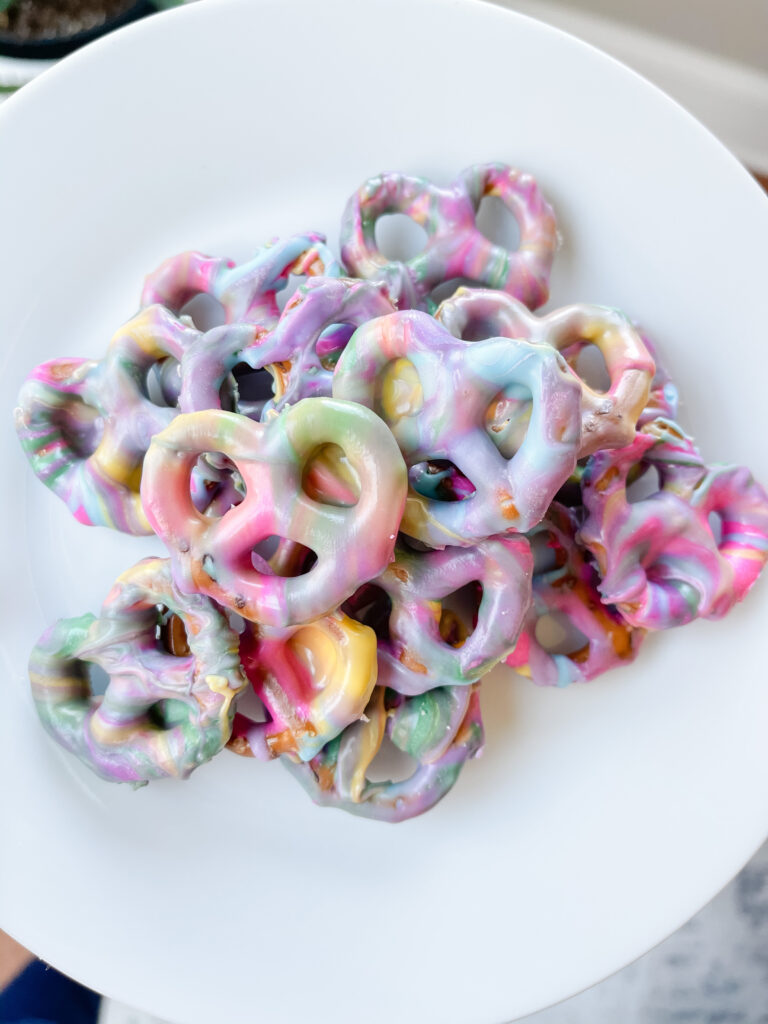 Happy Tie Dying!
-Brittany