Mother's Day is the one day each year that is dedicated to spoiling all of the amazing women who invest so much of their energy, time, and unconditional love into us. It can be difficult to find the perfect Mother's Day gift for all the special women in our lives, so we have rounded up a list of gifts that are sure to give you ideas to make the day extra special. You may even find a few ideas for yourself, too!?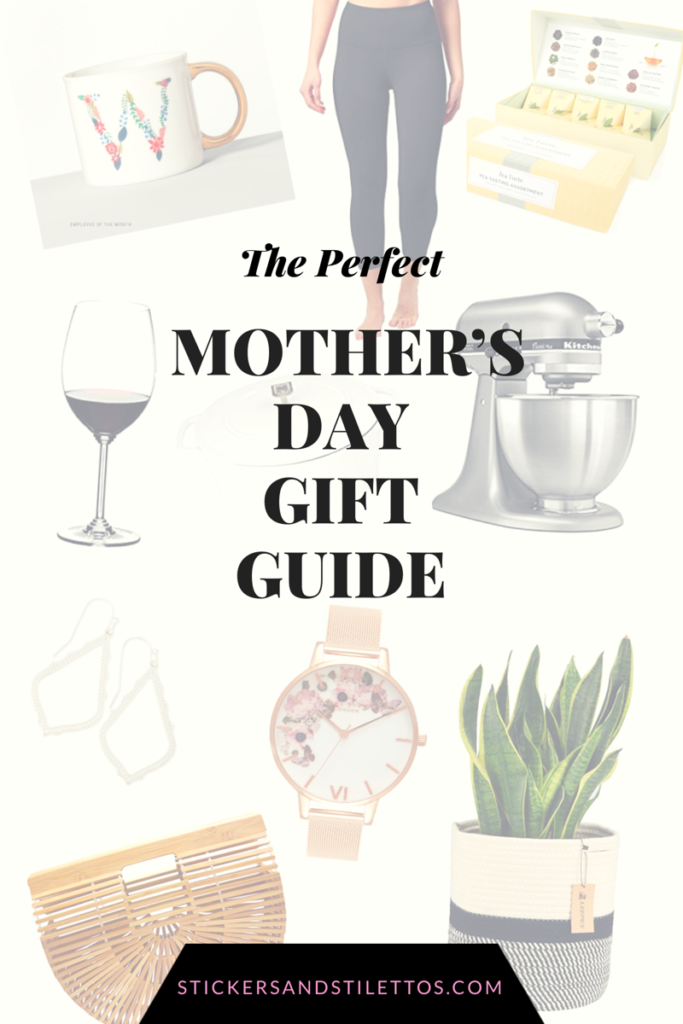 For the Kitchen-Loving Mom:
For the Book-Loving Mom:
For the Fashionable Mom:
For the Practical Mom:

If your mom is always on the go, consider purchasing a Shipt membership for her. She can have her groceries and essentials delivered right to her door. This is also the perfect gift for your BFF that just had a baby.
If your mom is interested in finding out more about her ancestry, buy her a DNA kit. They are easy to do, and she will love to find out more about her family's history.
Spend the day with your mom planting flowers in planters for her porch and yard. Such a fun tradition to start!
The perfect gift that any mom would be thrilled to received is a car detail.
Take your mom for the day and have a spa day. Start with a mani/pedi and end with a massage. Make sure you start off the day toasting each other over mimosas and brunch.
For the Fitness-Loving Mom:
For the Home Decor-Loving Mom:
For the Wine/Coffee-Loving Mom:
Happy Mother's Day. ? Cheers to you and your mom! ?
-Callie