Read my review on some of the most popular natural deodorants so that you can find the natural deodorant that best works for you.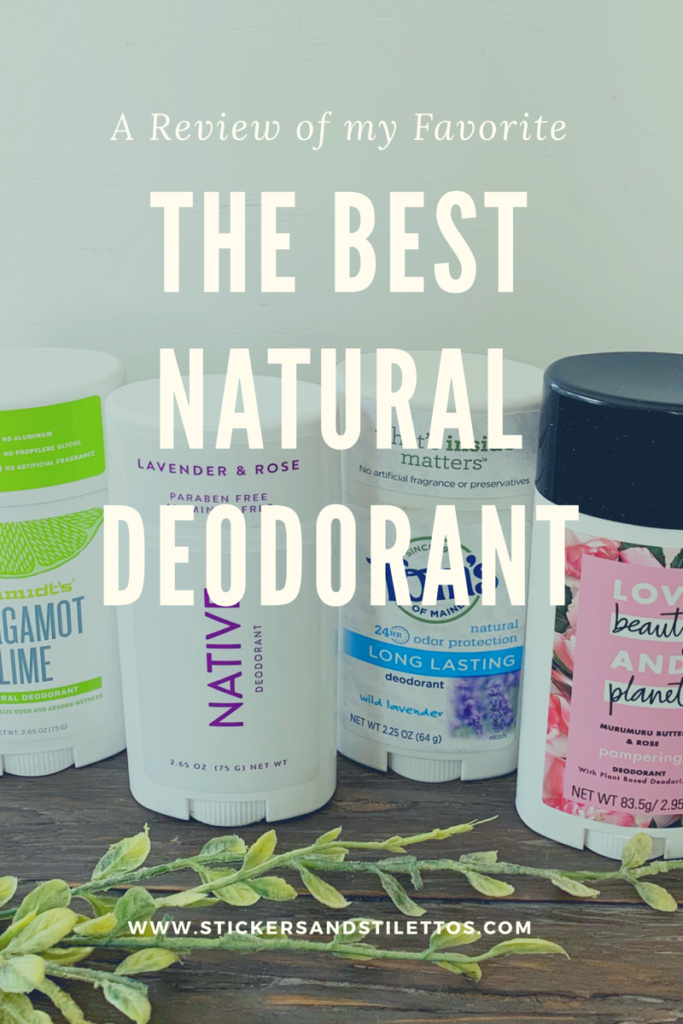 It has been about nine months now that I have been on a quest to find the right natural deodorant. I am no expert on harsh chemicals, but I have been trying to slowly switch over to as many natural products as possible. Deodorant is one of those products that I had a hesitation to start the switch-over on. You know exactly why, too. I did not want to be that person that is standing at the store and smells so bad that everyone is inching away from me.
My real motivation for finally taking the plunge is that my oldest daughter is now starting to need to wear deodorant. Wanting the best for her, I set out on a mission to do all the dirty smelly work for you to find my favorite natural deodorant.
Now, first things first. My body is different than yours. (Of course, that's what makes us all so great ❤️). That having been said, a deodorant that I love may not be the one that ends up being your favorite. But read my reviews, and it may help you narrow down which one you want to try first. Because, as with most natural and organic products, natural deodorants do cost a bit more than the ones that are full of the nasty chemicals we don't want on/in our bodies. So maybe this post will help you narrow down which one you want to try first and which one you want to avoid altogether.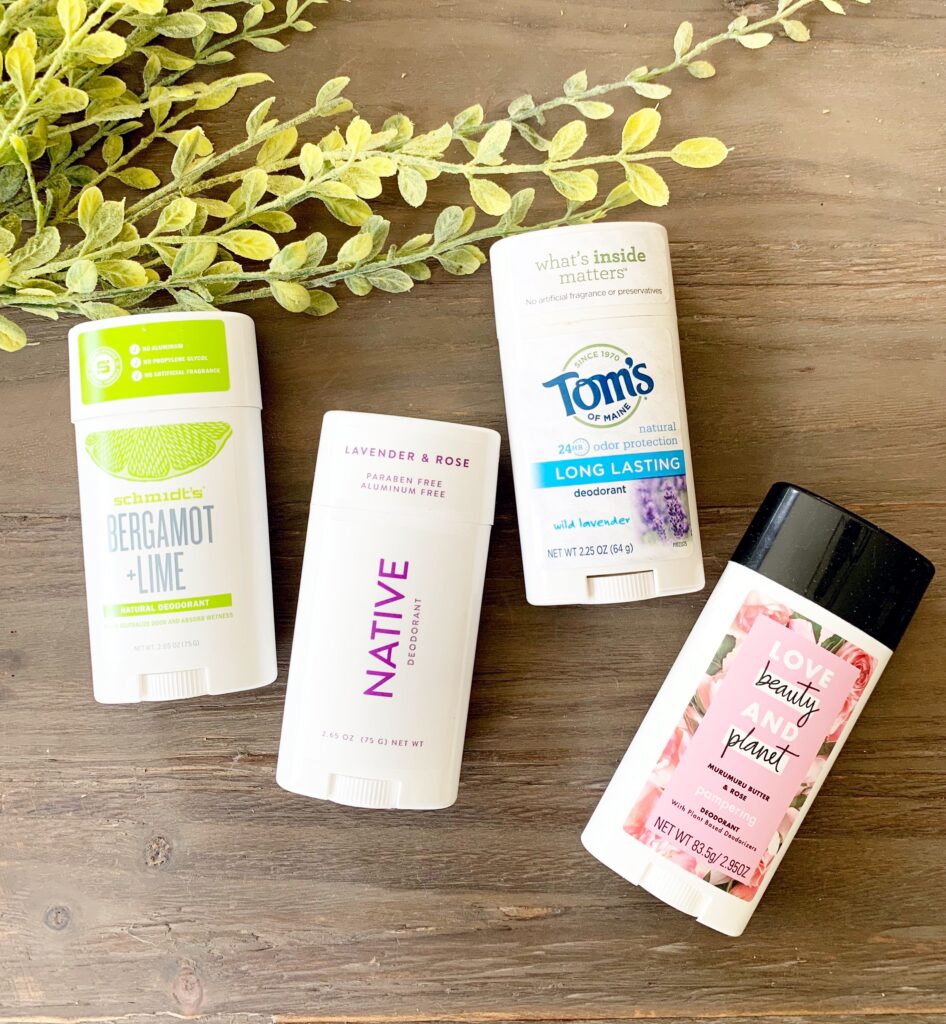 Just quick, the main reason why you should switch to a natural deodorant is because most conventional deodorants contain potentially harmful ingredients. You want to avoid deodorants that contain aluminum, parabens, phthalates, triclosan, propylene glycol.
A note about natural deodorants. Some people experience needing to do a detox before natural deodorants work to their fullest capability. I did not experience the need for a detox. Whew!
Some helpful tips for natural deodorant:
Wash your underarms daily with soap and water, then dry fully. This will help remove excess oils and bacteria.
With natural deodorant, less is more. Slowly apply 2 to 3 swipes under each arm.
It may take up to 14 days to get the maximum effect. I know, I know, but think of the good you are doing for your body! Stick with it. Those that love you the most won't care if you smell a little 😉
Now, let's move on to my reviews!
Here are the Natural Deodorants that I tested:
I had planned on trying more, but as soon as I tried one of them, I knew that I had found my favorite. Keep reading to find out which one it is!

Now, I am active in the sense that I have 3 kiddos that keep me moving. My job is a sedentary job, but I do try to keep active whenever I can. I do dabble in running. 🐢 I also think about starting to do yoga every so often. (That counts as exercise, right?!?) So I wanted a deodorant that would stand up to my everyday life, as well as those days that I get a spark and try to move a bit more 😉. My main concern was finding one that did not leave me smelly. I mean, isn't that everyone's concern?!? Also, I did not want to sweat through and leave a disgusting underarm wet stain. After trying multiple natural deodorants (with some smelly days included 🙄), my favorite is hands-down Native.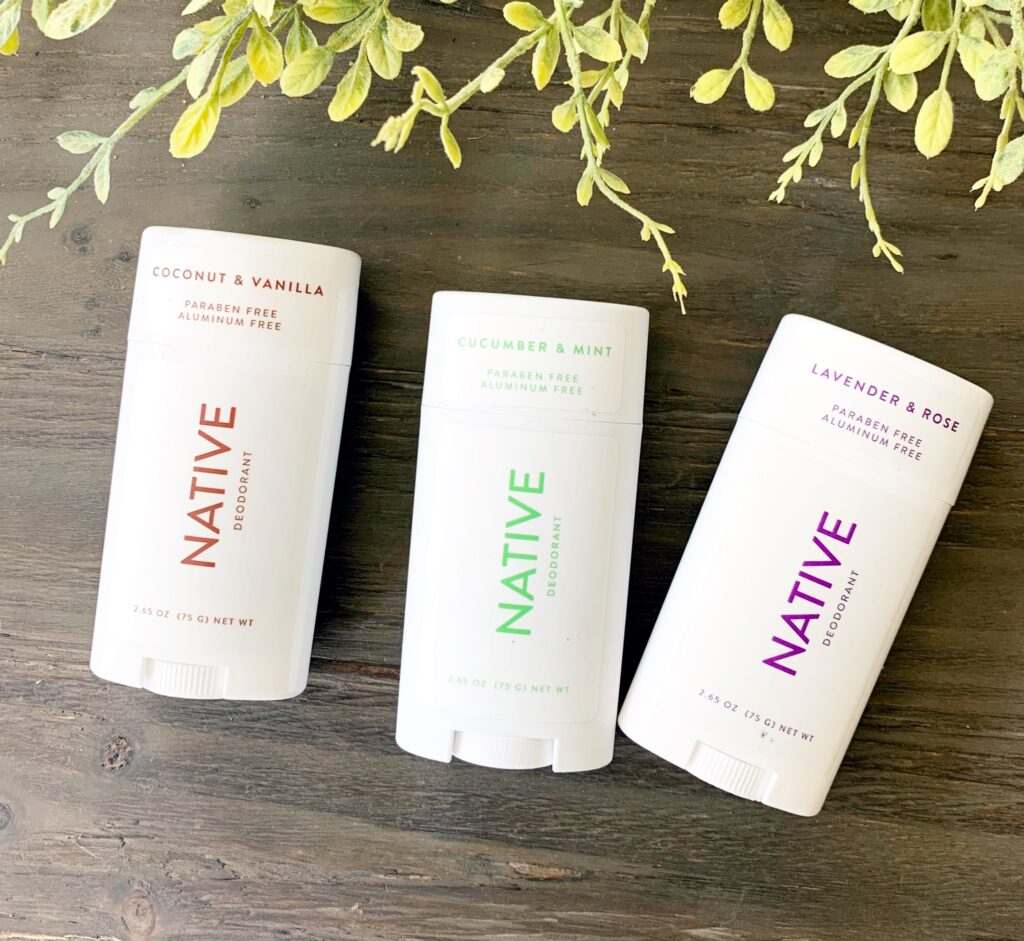 More about Native.
Native has been my favorite deodorant that I have tried so far. It is perfect for everyday activities, as well as the days you want to be more active. I can go out for a 3 mile run and not have my kids running away from me when I get back because I smell so bad. It is a great texture, with no gritty feeling and it is dry when you apply. There are so many different scents, and I actually like them all.
Cucumber and Mint is a nice, light scent perfect for everyday wear.
Lavender and Rose is my favorite if we are going out, because it just smells pretty.

**A bonus, it seems like even though Native deodorant may be a couple dollars more than some of the brands that are not all-natural, it lasts longer. You only need to apply 1 to 2 swipes for it to be effective.

My review on other brands I have tried: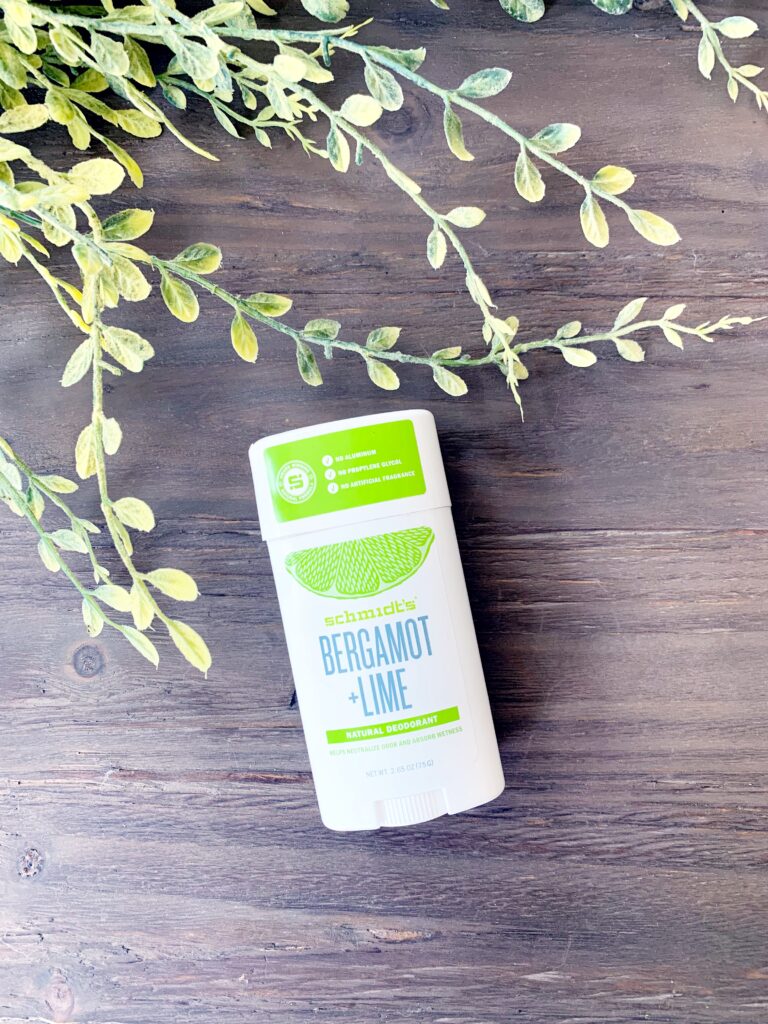 I just couldn't get over the fact that when applying Schmidt's, I felt like I had just taken a loofah and exfoliated my armpit for 5 minutes. There is a gritty texture to this deodorant, and it actually hurts to apply. If you love to feel like you have soft, exfoliated armpits, give this a try! 😉 Because it hurt to apply, I am not even sure I applied an adequate amount for it to work. But the Bergamot and Lime does smell nice and fresh, so that did give this one a few bonus points.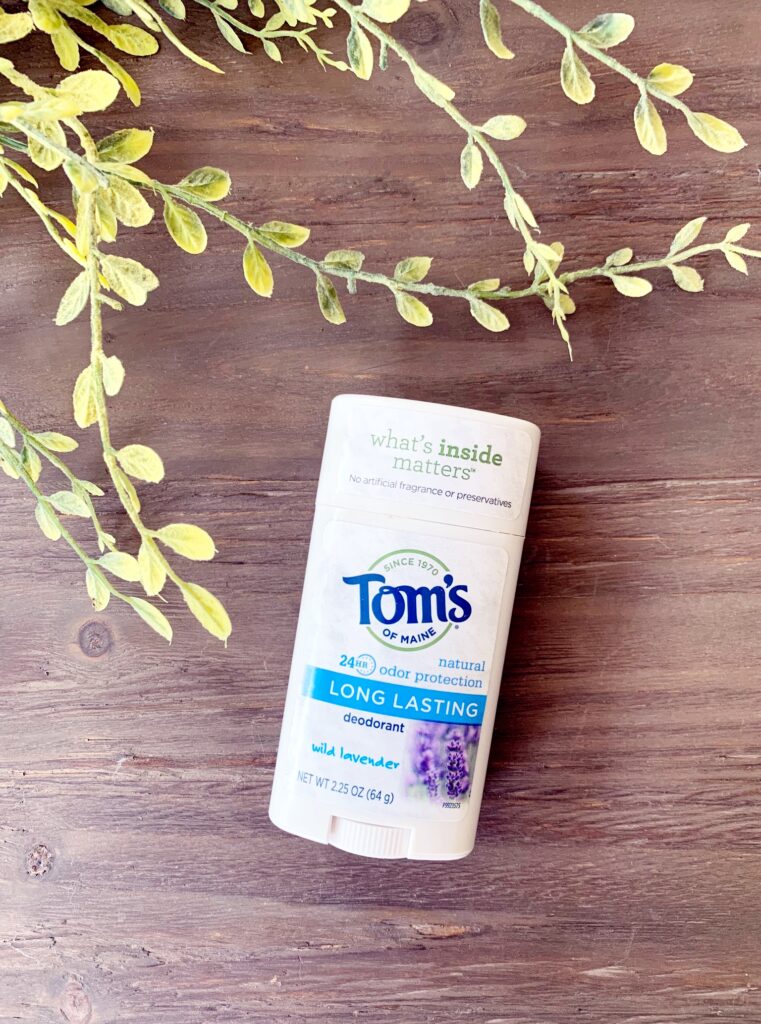 As soon as I applied this, I felt like I had just run a marathon in 100 degree, humid weather. Now, not that I know how that feels 😅, but my underarms were wet like I would imagine they would be after running a crazy amount of miles. I instantly did not like how wet it felt. And it did not do anything to mask the smell of working out. So this was instantly crossed off my list of favorites.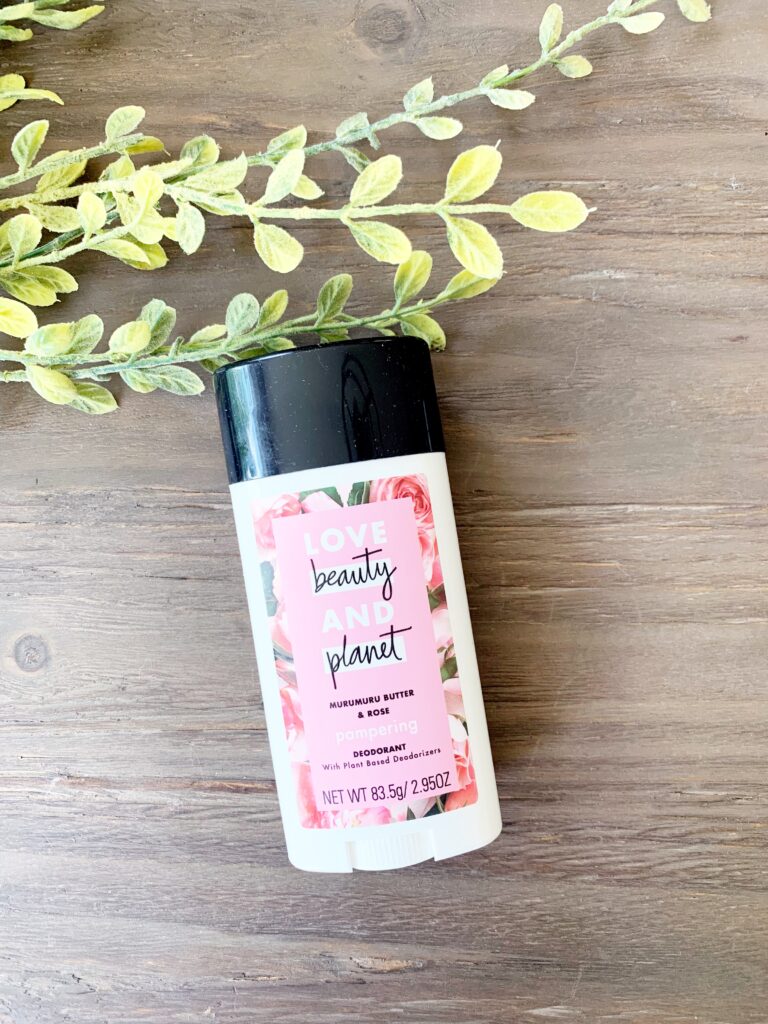 I happened to be walking through Target one day (shocker, I know!), and I saw this brand on an end cap. I decided to add this deodorant to my collection to try. Suprisingly, this is my second favorite one of the four that I tried. It has a smooth feel when applying and does keep your underarms dry. If you are not doing a lot of activity, this deodorant is a good choice. If you are going to be out in the summer heat or exercising, this will probably not keep you from smelling bad. This one does contain plant-based deodorizers. I would rate this one as a 6.5 on a scale to 10.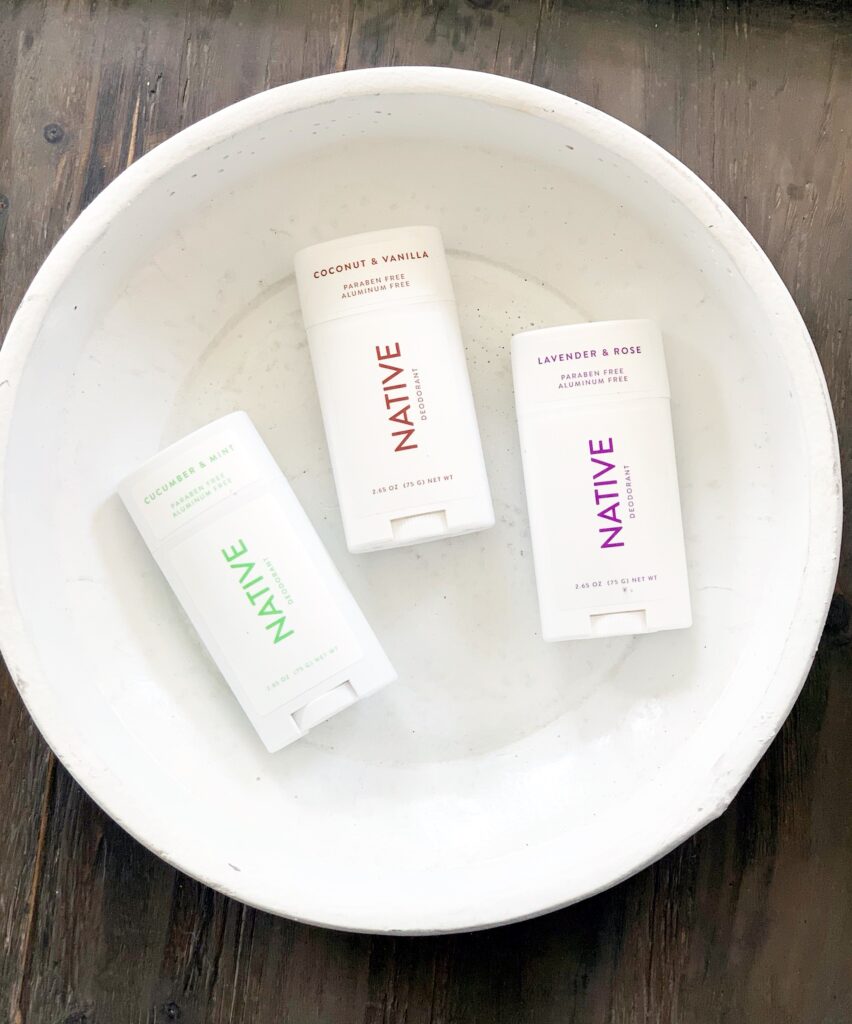 If you have tried any natural deodorants, what is your favorite so far?
-Callie