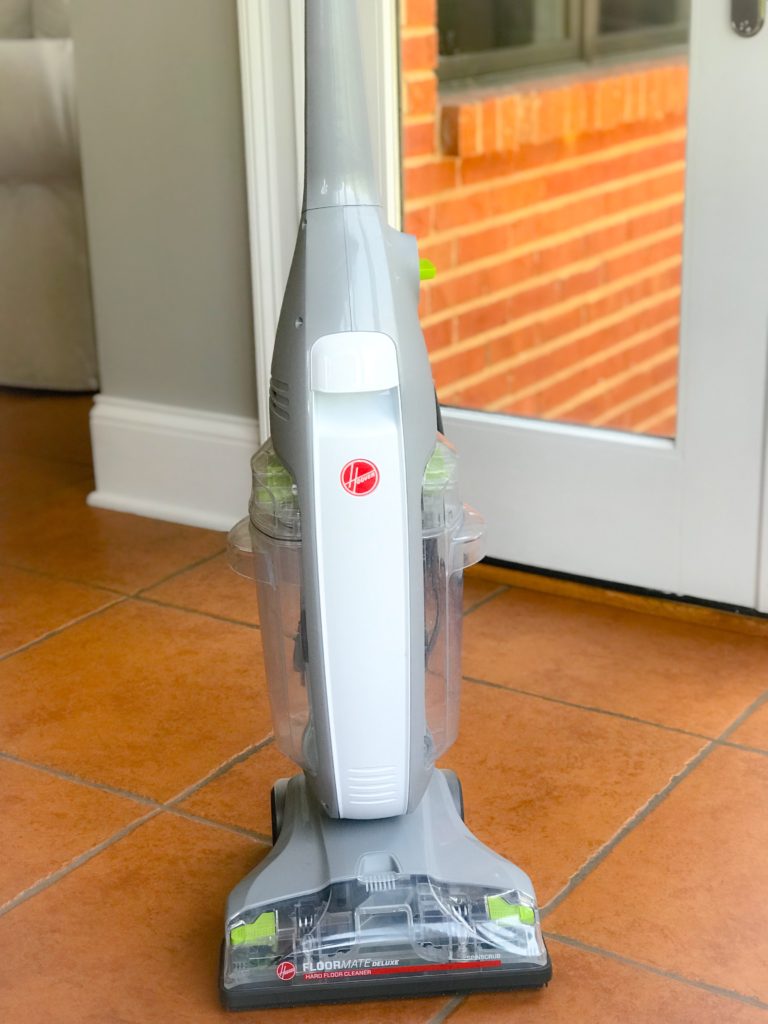 I used to love the rain. It made the air smell magical, the soft drumming sound put me in a state of zen, all plants were watered effortlessly and, most importantly, I knew afterwards everything outside would be a little bit shinier because it all got a nice little washing. Because, if you know me, you know I LOVE for things to be clean. For instance, when I get home after the cleaning ladies have worked their magic, I want to run around like Julie Andrews in The Sound of Music and bask in the cleanliness that is my house. A clean home is just the best feeling.
Anyhow, back to the rain..
Well I loved the rain…until we got our puppies, Max and Minnie. Now when it rains, I dread what it means for my floors. Even though I wipe their wet feet when they come in from the outside, I still know they are tracking dirt into the house. (And I know they are tracking it in on sunny days too. They're lucky they are cute.)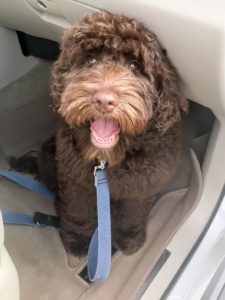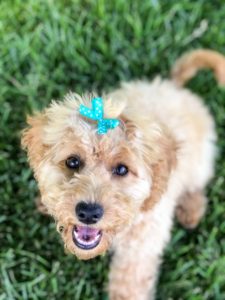 (The perpetrators. Maybe I should put a picture of my kids too.)
I try to combat this by vacuuming. I'm a constant vacuumer actually. I vacuum the area where the puppies are free to roam usually twice daily rain or shine. It's also the highest traffic area in our house as it is made up of the mudroom area, hearth room, kitchen and breakfast room so it really needs it.  Most of our main level is wood floors, but this area is Spanish tile which I am very thankful for. I was also using a hardfloor cleaning kit once a week that used washable pads. But even with all of those efforts, I just didn't feel like my floors were as clean as they could be. So I started looking online for better cleaning options. And that is when I came across my new love. The Hoover Floormate Deluxe.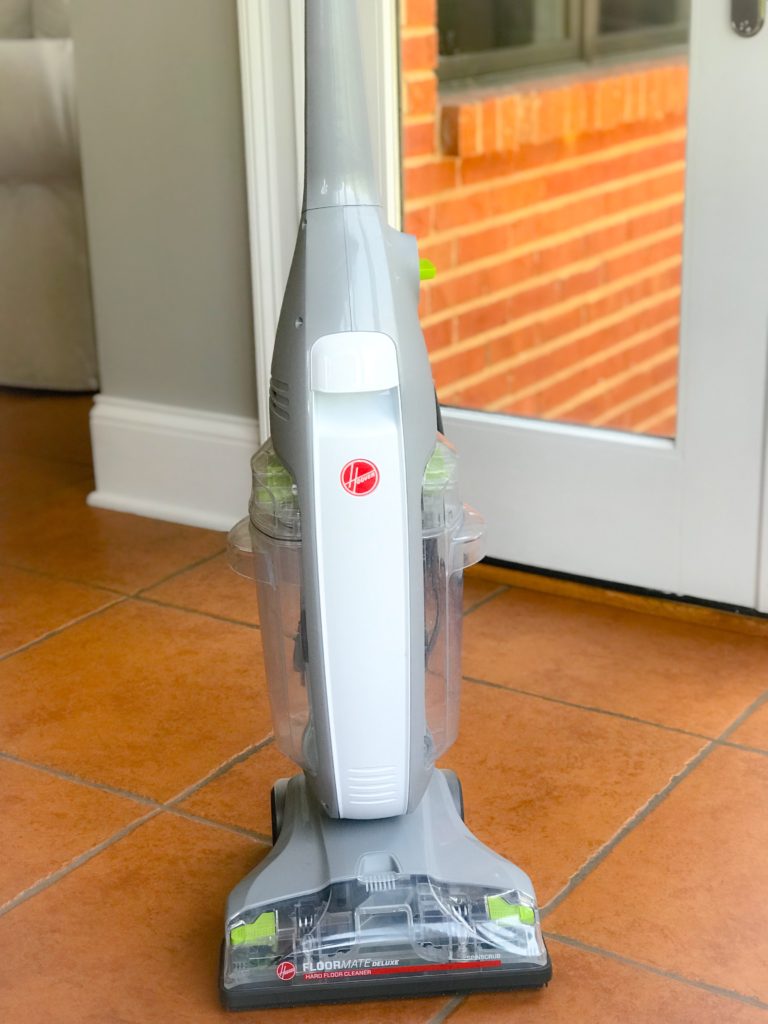 How it works is you put warm water and a cleaning solution on one side.  Then when you turn the machine on, you release the cleaning/water solution to start mopping and these little spin brushes gently scrub the floor. The Hoover Floormate Deluxe suctions up the excess water and moves it to an empty tank on the other side to improve drying time and to ensure you never put dirty water back on the floor. I was almost giddy when I saw the color of the water that was being sucked back up into the dirty side. My floors were getting so clean! It was a little therapeutic too. I had been battling the dirty floors for awhile and I finally found the solution.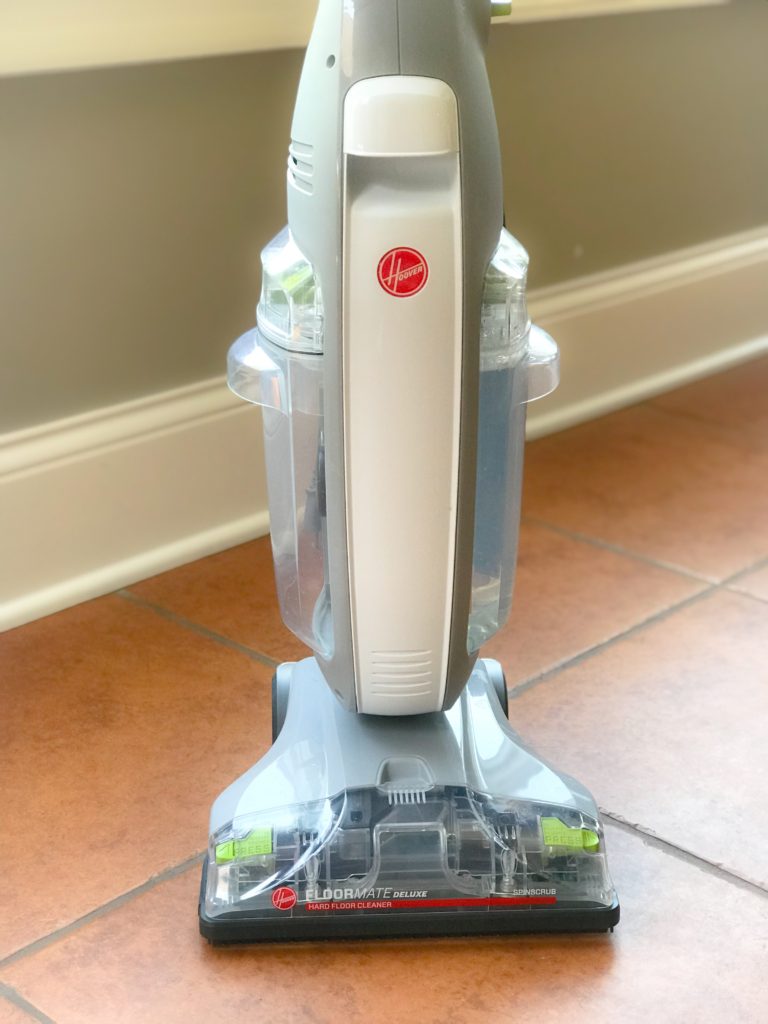 (This is the before photo. Hard to see, but the cleaning/water solution is in the right tank.)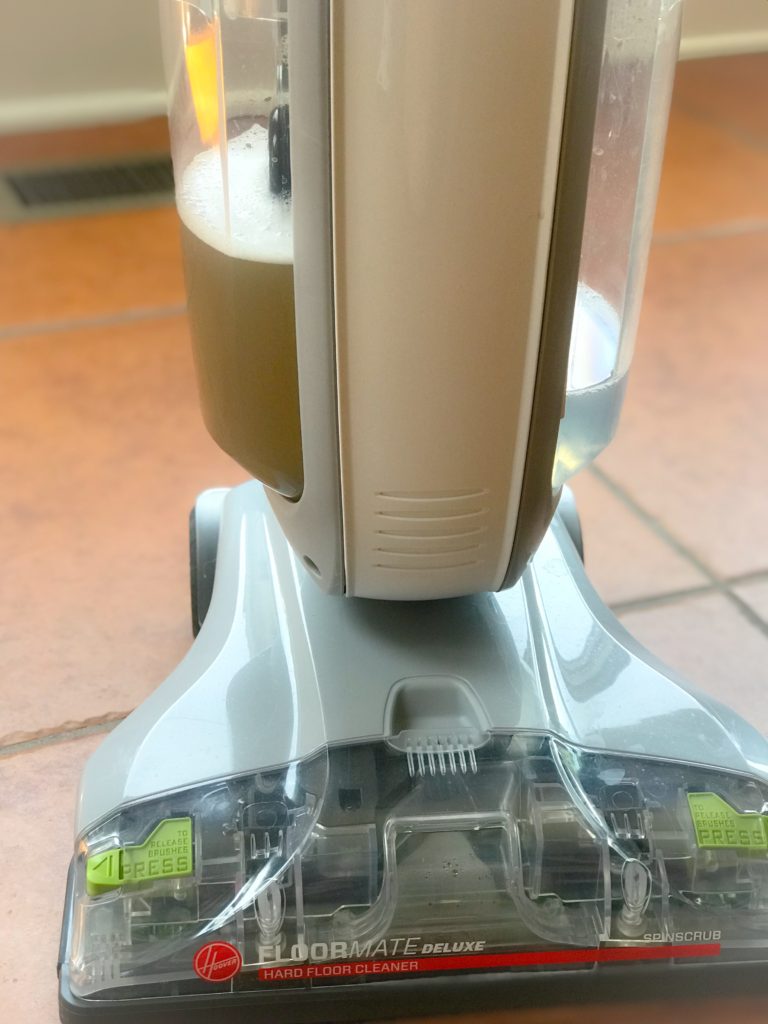 (And the after!)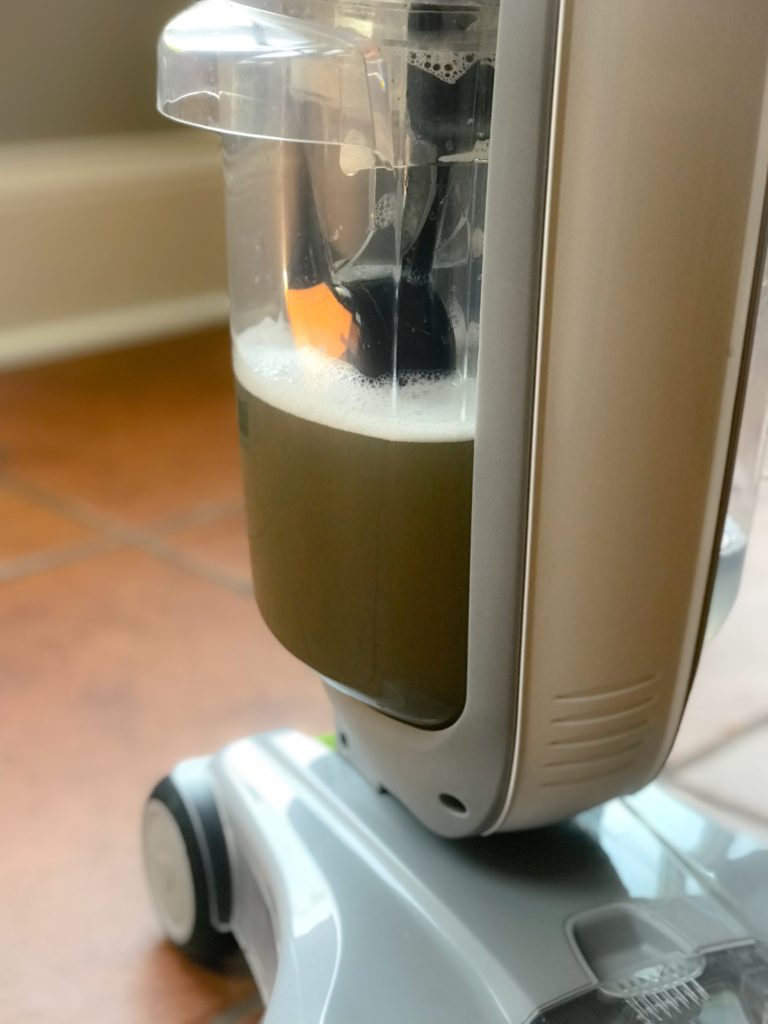 (Look at that!)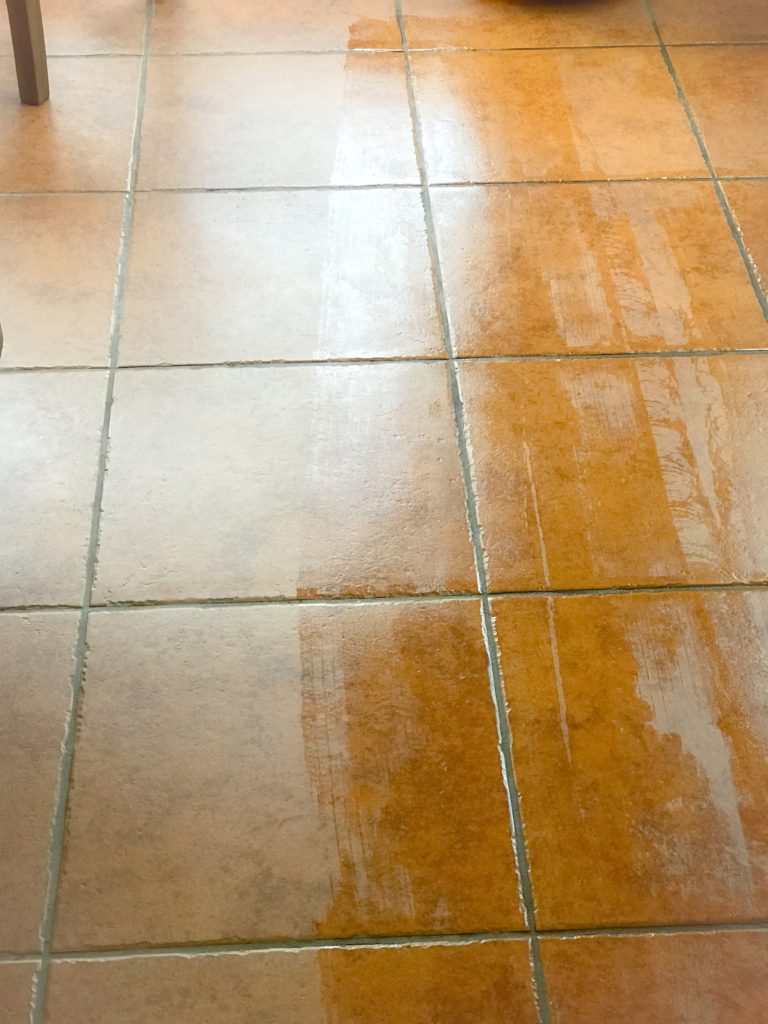 (You can see where I mopped on the right. The circular pattern is from the scrub brushes. The remaining moisture evaporates quickly.)
I immediately texted an "after" photo to all of the girls in Stickers and Stilettos and they were equally as excited. It was just so satisfying! A few with hard floors even purchased it right away. We also discussed it on our girls' trip to Charleston that took place shortly afterwards and joked that you know you are "old" when you and your friends can all get so excited about a floor cleaner.  One friend even mentioned it to her sister-in-law and then had her sister-in-law text her a few days later saying she couldn't stop thinking about the cleaner and wanted the link to buy it. Needless to say, we have been helping Hoover's sales.
So, if you are looking for something to change your life (ok, a little dramatic perhaps) you should definitely check out The BEST Floor Cleaner.
Though it says you can, I have not used it on my wood floors.  I'm a little nervous as it does leave some moisture behind. Callie has, however, and loves it.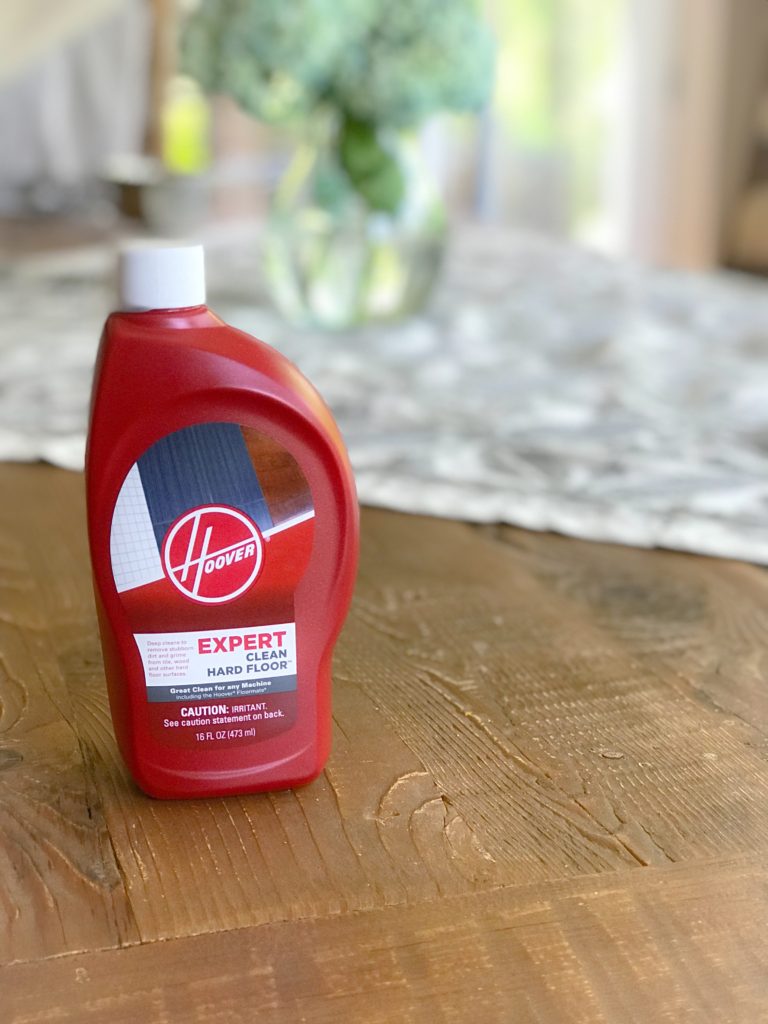 I also bought the Expert Clean Hard Floor solution with it. I can't find it on Amazon now, but this will be the one I buy next as my bottle is almost empty. It says it has a fresh linen scent which is what the original one I bought had and I loved the smell.
Best of luck in all of your mopping endeavors!
-Brittany
And, in case you're curious, my favorite vacuum.