A Spring Flower Garden Sensory Bin is a great way to teach and entertain your little ones with a dash of seasonal flair mixed in.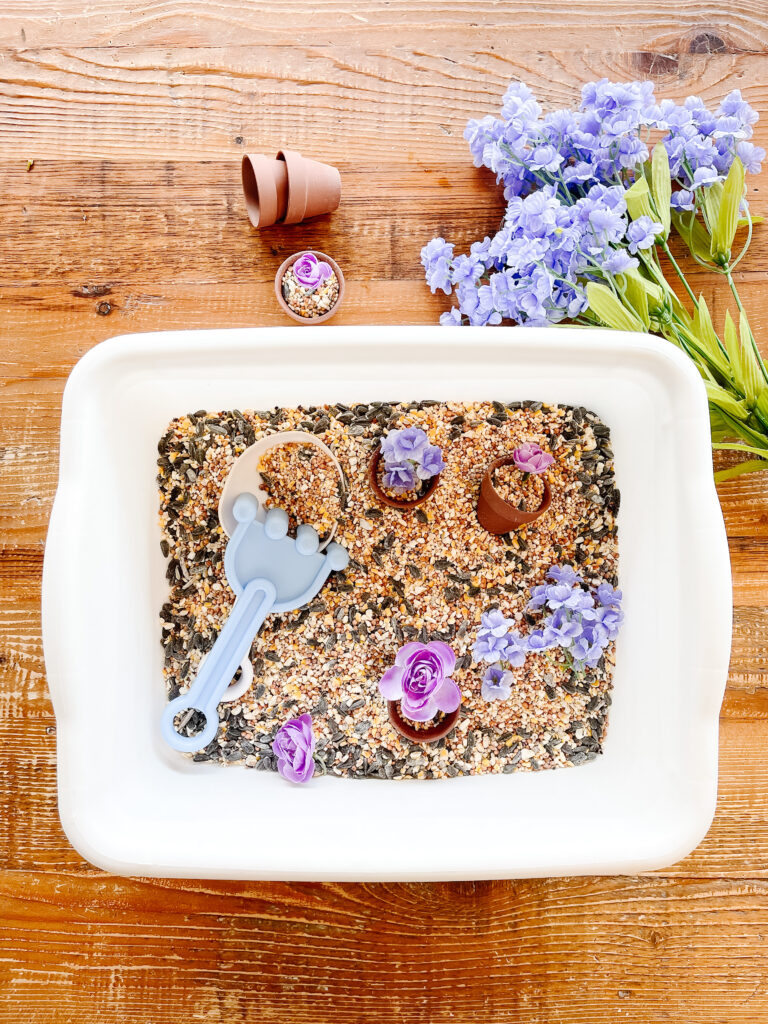 I love sensory bins. And (probably most importantly) so do my kids! We haven't done one since our Edible Rainbow Sensory Play last month, so I decided it was time! Since the flowers are starting to sprout and trees are blooming, I thought a Spring Flower Garden Sensory Bin would be perfect!
After not finding much in the store to pull off my idea, I decided to shop around my house. Not only was it a good reminder to use what I already have, but I found everything I needed except for the little pots. Those actually came from a clay cactus craft kit from Target's Dollar Spot. Let's be honest…has the Dollar Spot every let you down?
Back to the sensory bin. Here is what you will need. I linked everything, but don't forget to shop your house first:
Directions:
Throw everything into the bin, take it outside and let the kids play!
(Note: Watch little kiddos so they don't eat the bird food.)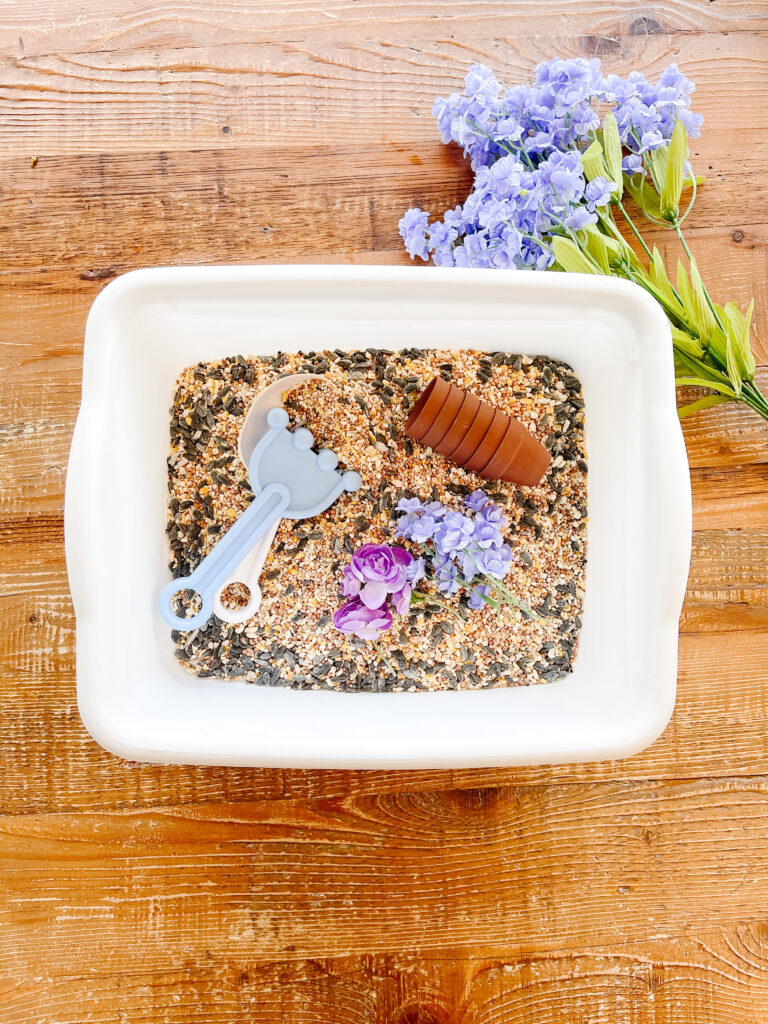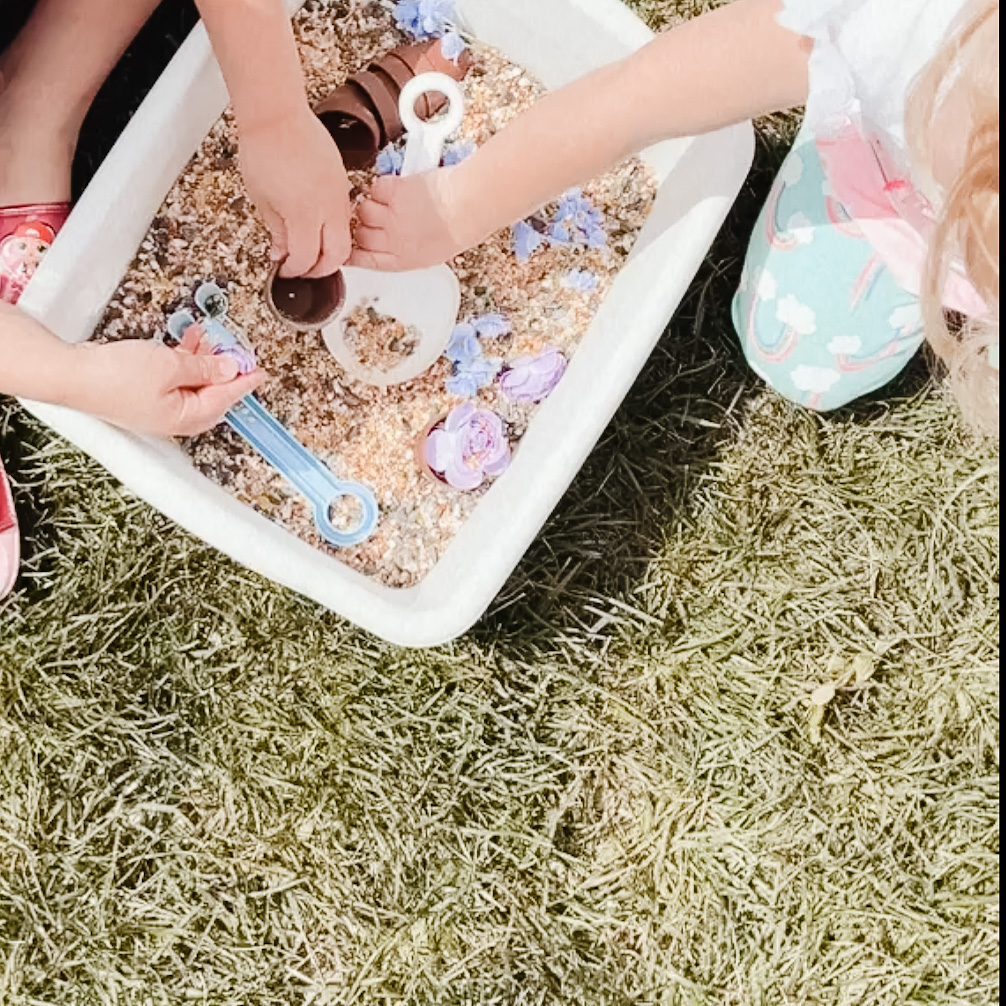 My toddlers loved playing with this. My 4 year old kept potting flowers and then presenting them to me…so sweet! Clean up was a breeze and the birds were happy to find a snack in the grass. Overall, it was a great activity!
Happy Playing,
-Brittany