It is our September book review day! The Huntress, by Kate Quinn was a good fall read!
Summary
The novel is set in post WWII Boston. Jordan McBride is a 17 year old photographer. When she loses her mother and her father decides to remarry, Jordan has her suspicions about his chosen bride. Her new stepmother, Anna does not want to talk about the past.
Across an ocean, a war correspondent and journalist Ian and Tony are hunting war criminals. They team up with Nina, a female bomber pilot. Together they search for die Jagerin– the Huntress. She is responsible for many war crimes, with the most gruesome being the murder of six innocent children.
Their search leads them to America and to Jordan McBride. It isn't long before Jordan discovers their case files and realizes that her stepmother is the huntress. Everything that Anna has built her life upon in America has been a lie. Anna is responsible for many deaths…including Jordan's father Dan. It is time that she tells the truth.
In the end, 'the hunter becomes the hunted' and Anna is captured. With a thrilling ending, this story is strong and original. I definitely recommend this book!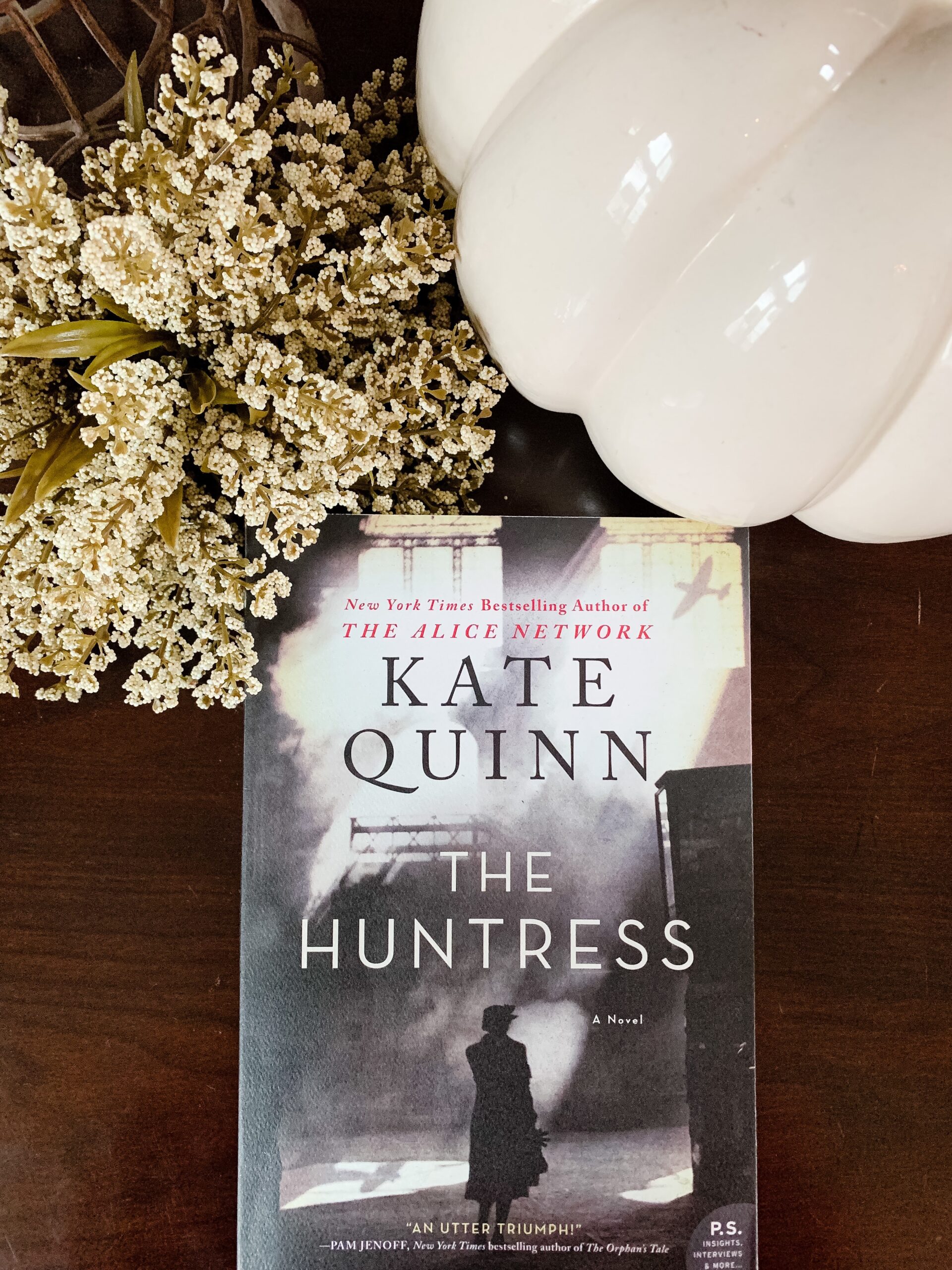 Rating
⭐️ ⭐️ ⭐️ ⭐️
This book gets four stars! A great story, but it seemed a little long winded at times.
This book is loosely based on two real women who were war criminals. It is true that many criminals fled to America only to be discovered and extradited later. I love historical fiction; it shows us little pieces of history that we were not taught in school!
If you loved this book, you will love Kate Quinn's other WWII novel, The Alice Network.
This book also at times reminded me of Flight Girls. You can see my review on Flight Girls here. Hooray for female heroines!
October Selection
Our October selection is an exciting one. I actually jumped the gun on this month and finished it early. You will love it!
Daisy Jones and the Six is in the running for my favorite book of this year's challenge! 🤓
-Kelly
{Disclosure: This site may contain affiliate links for products and services that we recommend. If you make a purchase through these links, we may earn a small commission at no additional cost to you.}