Reese's pumpkin spiders are the perfect mix of salty and sweet, with an added cuteness overload. Add pretzel legs and candy googly eyes to a Reese's pumpkin and you have a spooky cute Halloween treat.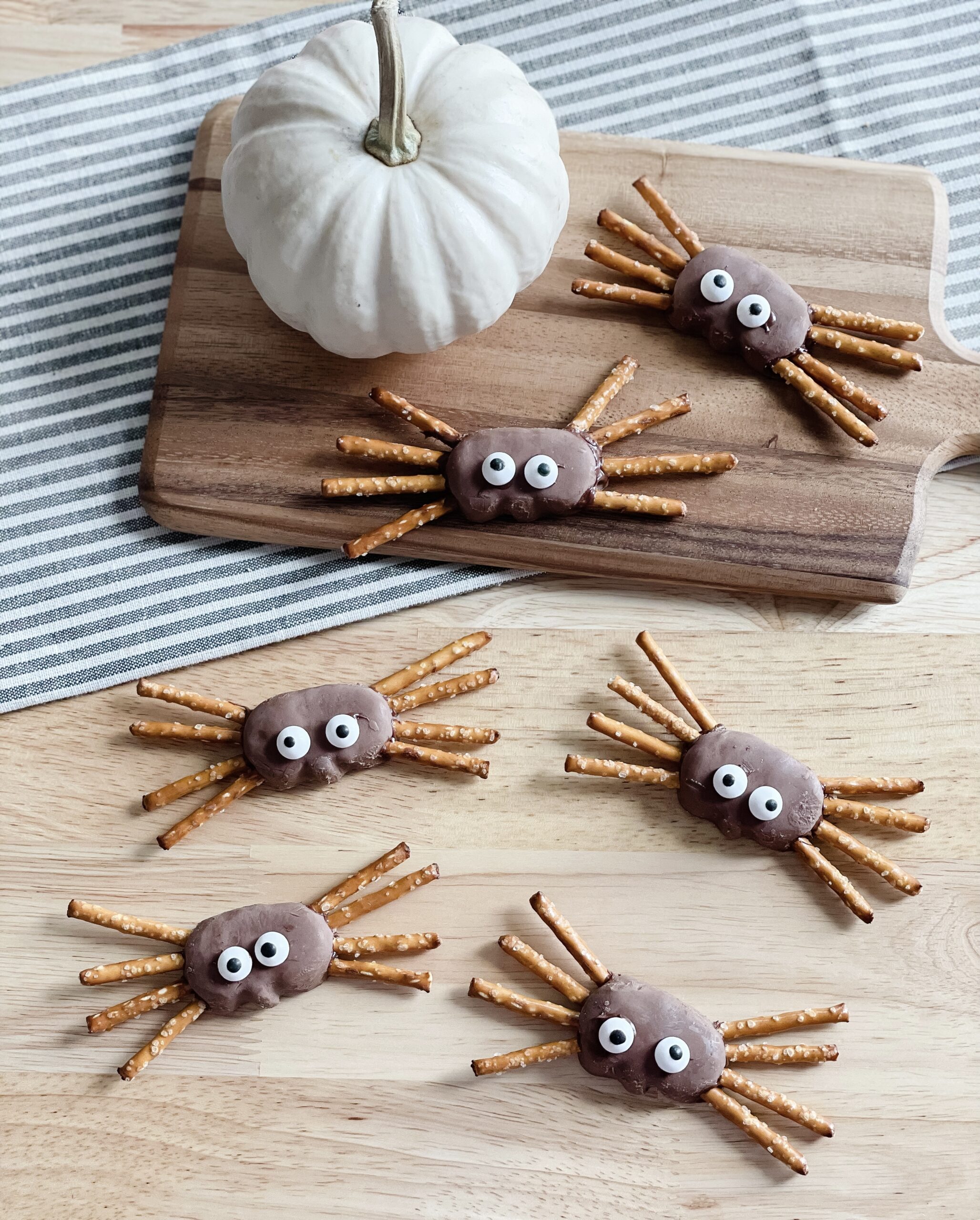 A little bit Halloween craft + an easy-to-assemble chocolate snack = the perfect Halloween activity in the form of Reese's pumpkin spiders.
Okay, I have to be honest with you. I first saw the idea on Pinterest and was so excited to make these. After all, any of the holiday shaped Reese's are my favorite. They just taste so much better when in a cute little shape. #amiright All the recipes I saw called for pretzel twists. I tried them. Did not work. I couldn't, for the life of me, get them to break without crumbling into little pieces. I almost called it a Pinterest fail, but then decided to use the pretzel sticks. So maybe mine don't have the cute little curved pretzel legs, but I still think they turned out adorable. 🕸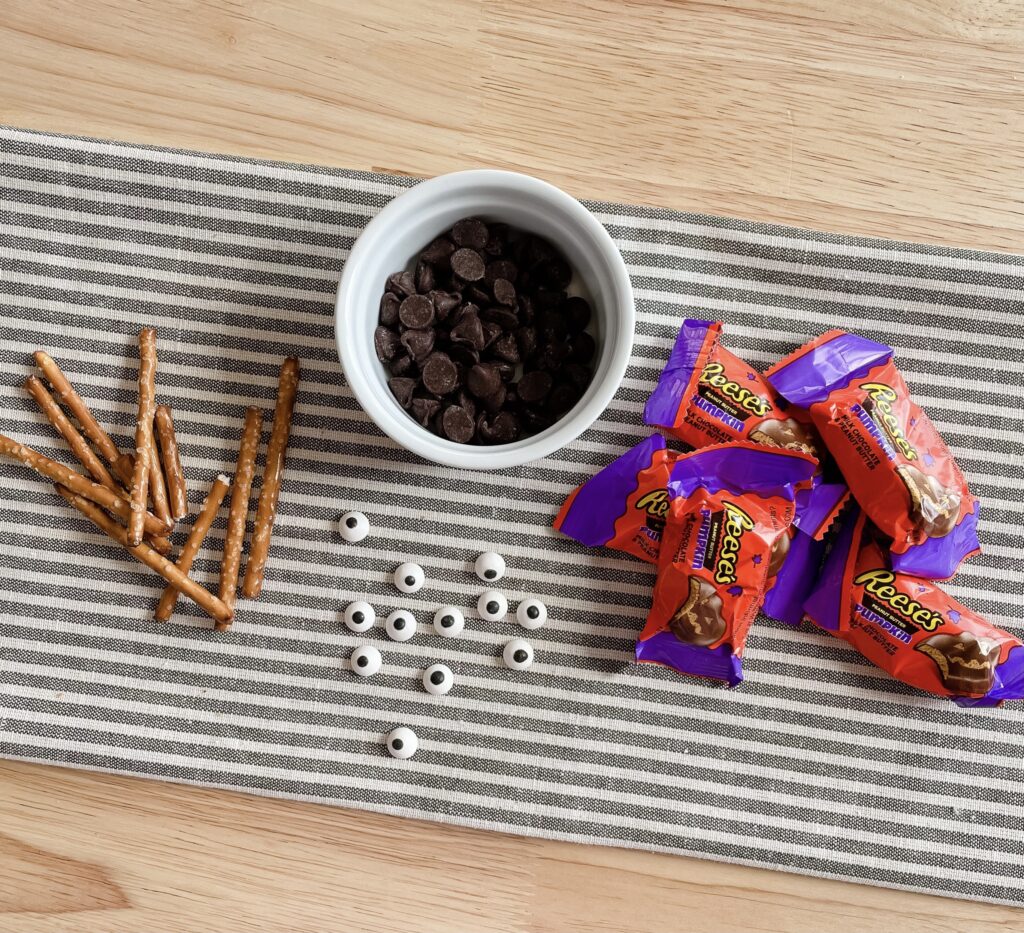 They are easy to make (once you figure out the pretzel legs). Grab your ingredients:
Reese's pumpkins

Chocolate chips (or melting wafers)

Pretzel sticks

Candy googly eyes
Now let's see how easy it is to make them!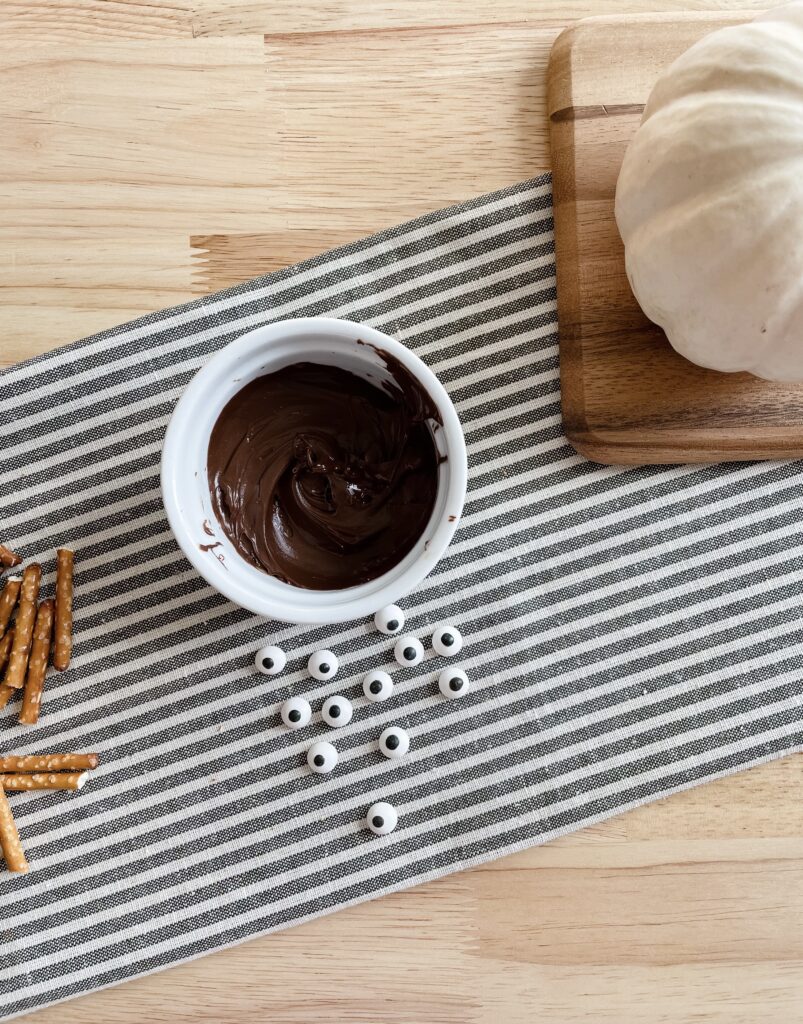 Place the chocolate chips in a microwave-safe bowl and microwave in 30-second intervals until melted.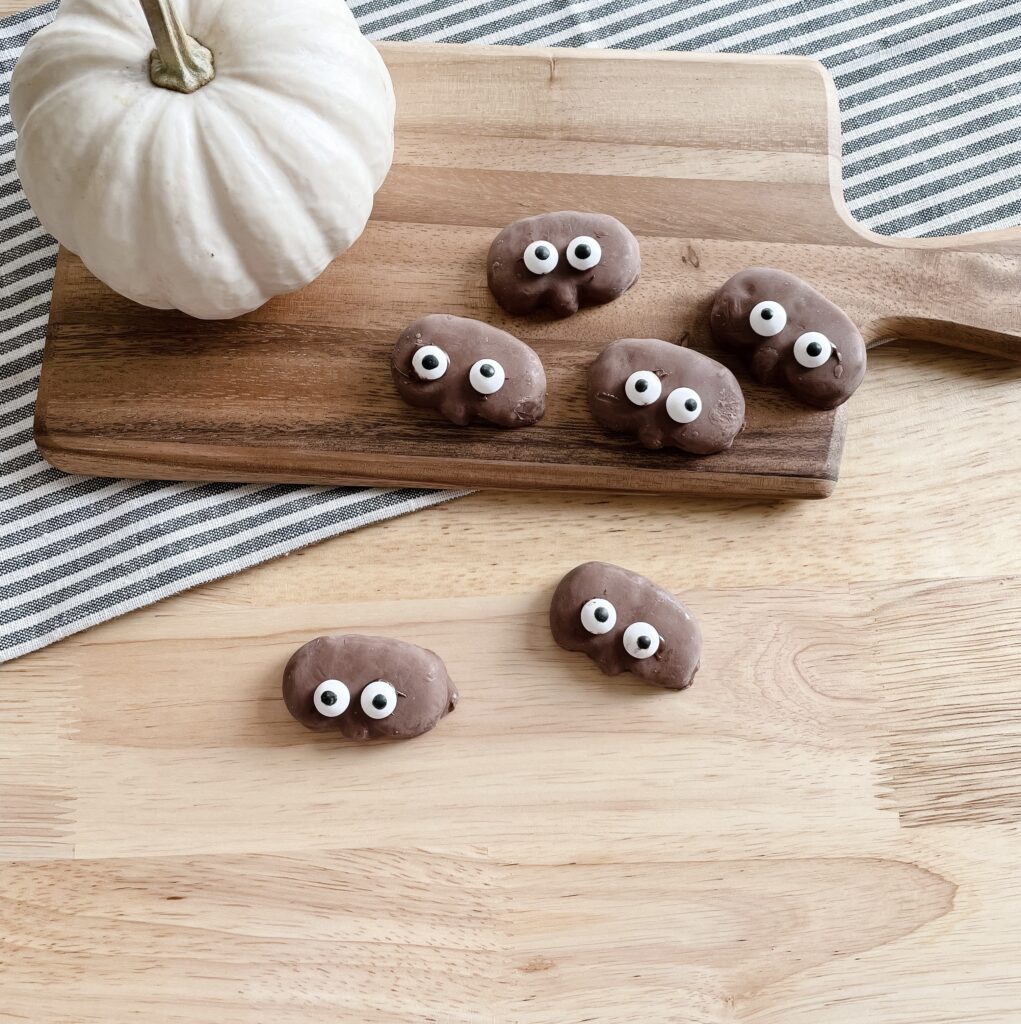 Unwrap the Reese's pumpkins. With the pumpkin stem facing towards you, apply the googly eyes using the melted chocolate.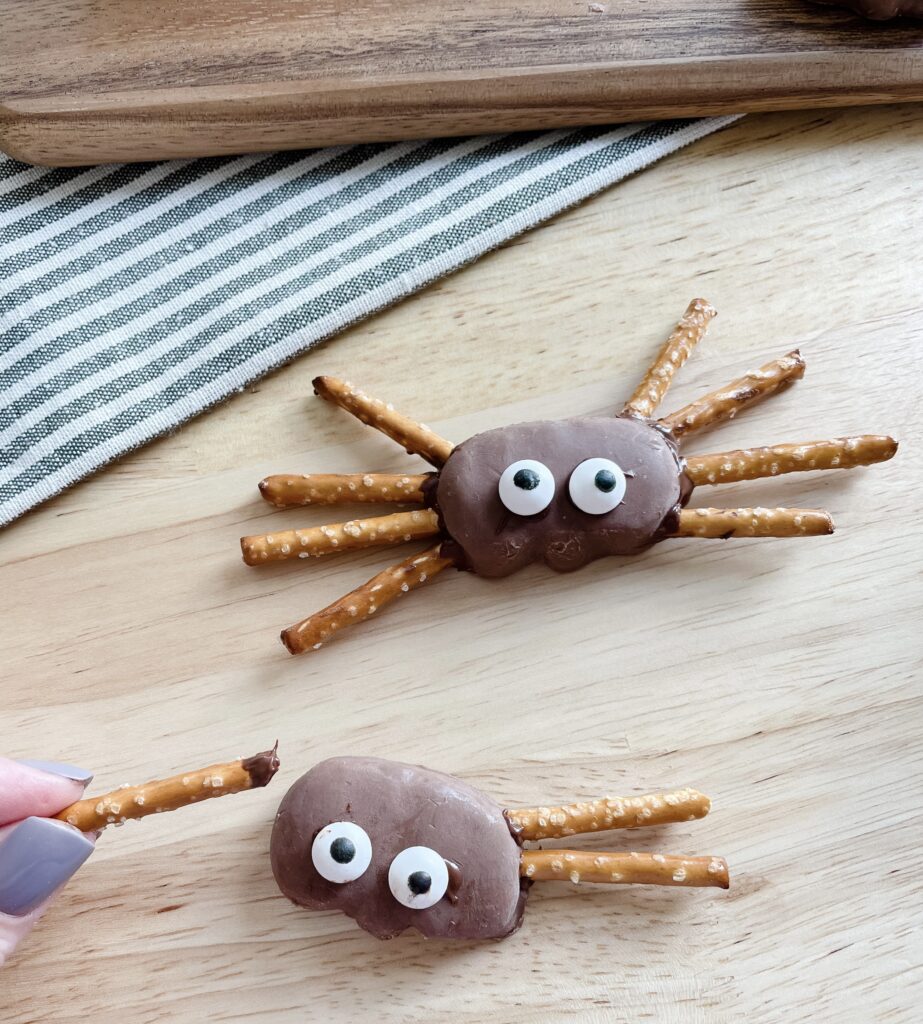 Break each pretzel rod in half. Dip the broken end in the melted chocolate chips; stick four sticks in each side of the Reese's pumpkin for the legs.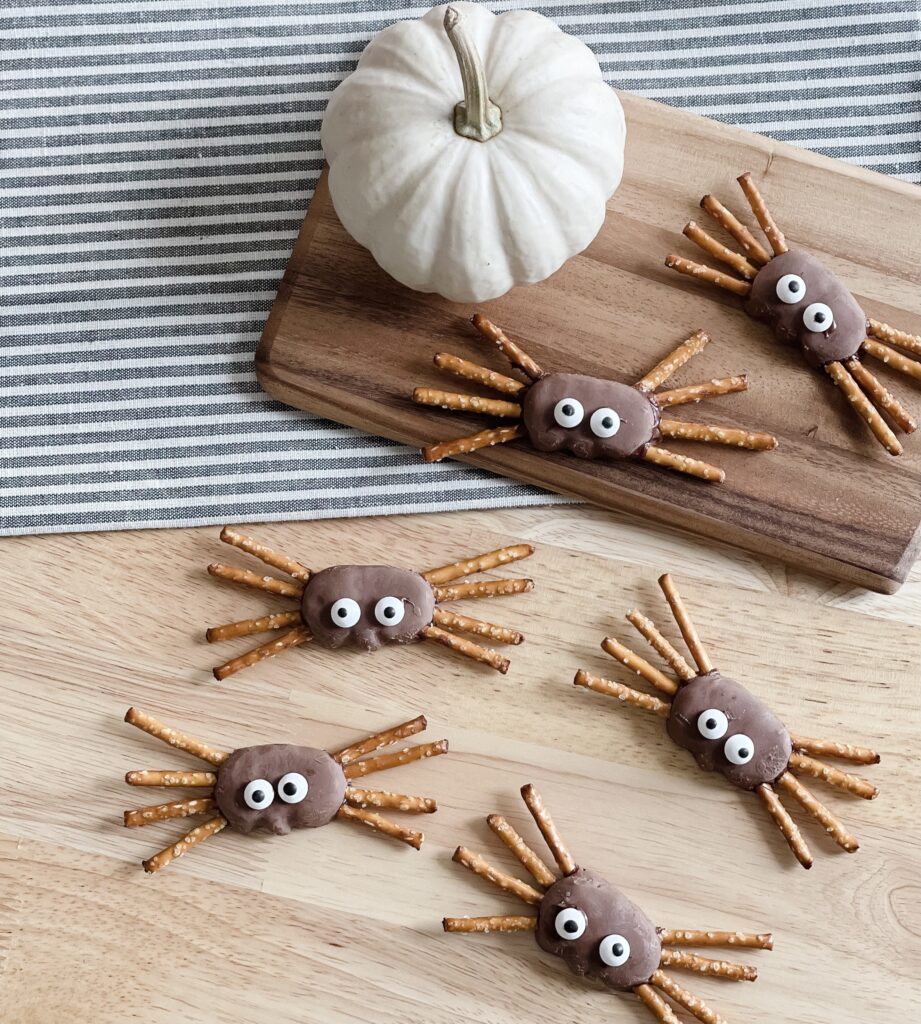 That easy! Now you have Reese's pumpkin spiders that are both cute and yummy!
** Note: After assembling the Reese's pumpkin spiders, stick them in the fridge for 5 to 10 minutes to set the chocolate.
Enjoy!
🕸🖤 Callie