Now that it is (almost) the middle of November, it seems like it is socially acceptable to start full-on decorating for the Christmas holidays. 🎄 Of course, if you have been cozied up in front of your decorated Christmas tree for a few weeks already, I say good for you! The coziness of the house decorated for the holidays is one of my favorite feelings and enough to put anyone in a great mood.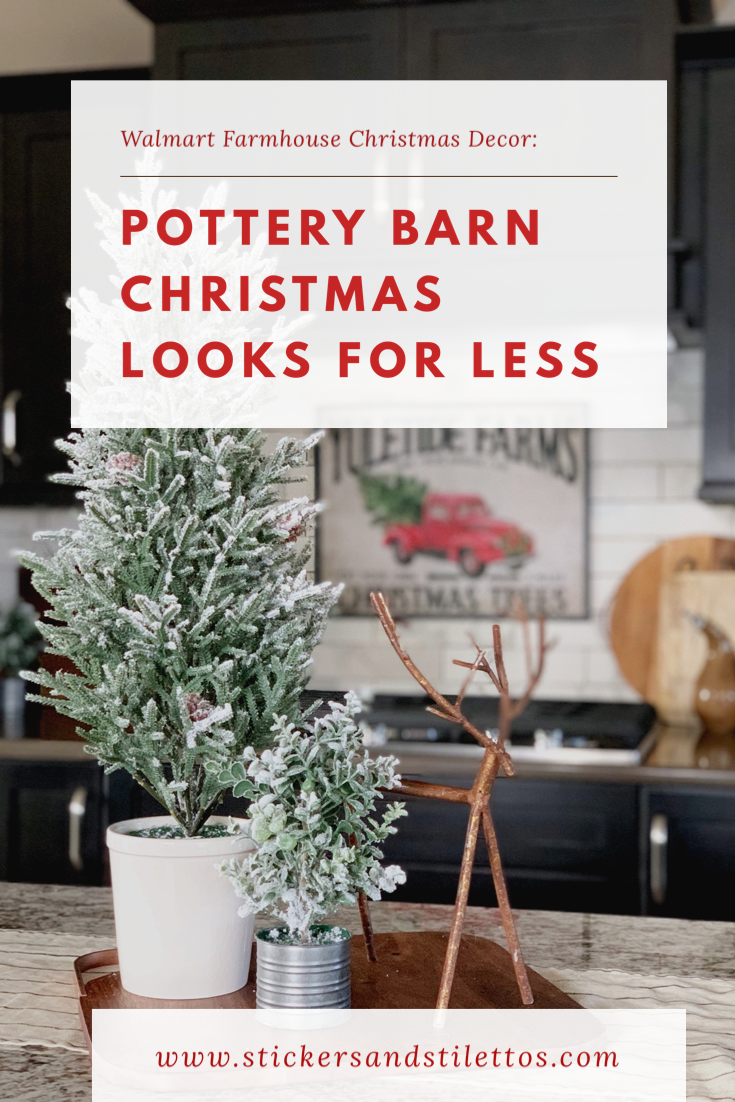 Do you have Pottery Barn taste, but also need to pay your mortgage each month? Ugh! Adulting is hard! 🙄 The good news for you is that Walmart (yes, Walmart!!) this year has a whole line of Farmhouse Christmas décor that is very Pottery Barn-esque, for a fraction of the price. You can have a beautifully decorated house, and still have some leftover money to treat yourself.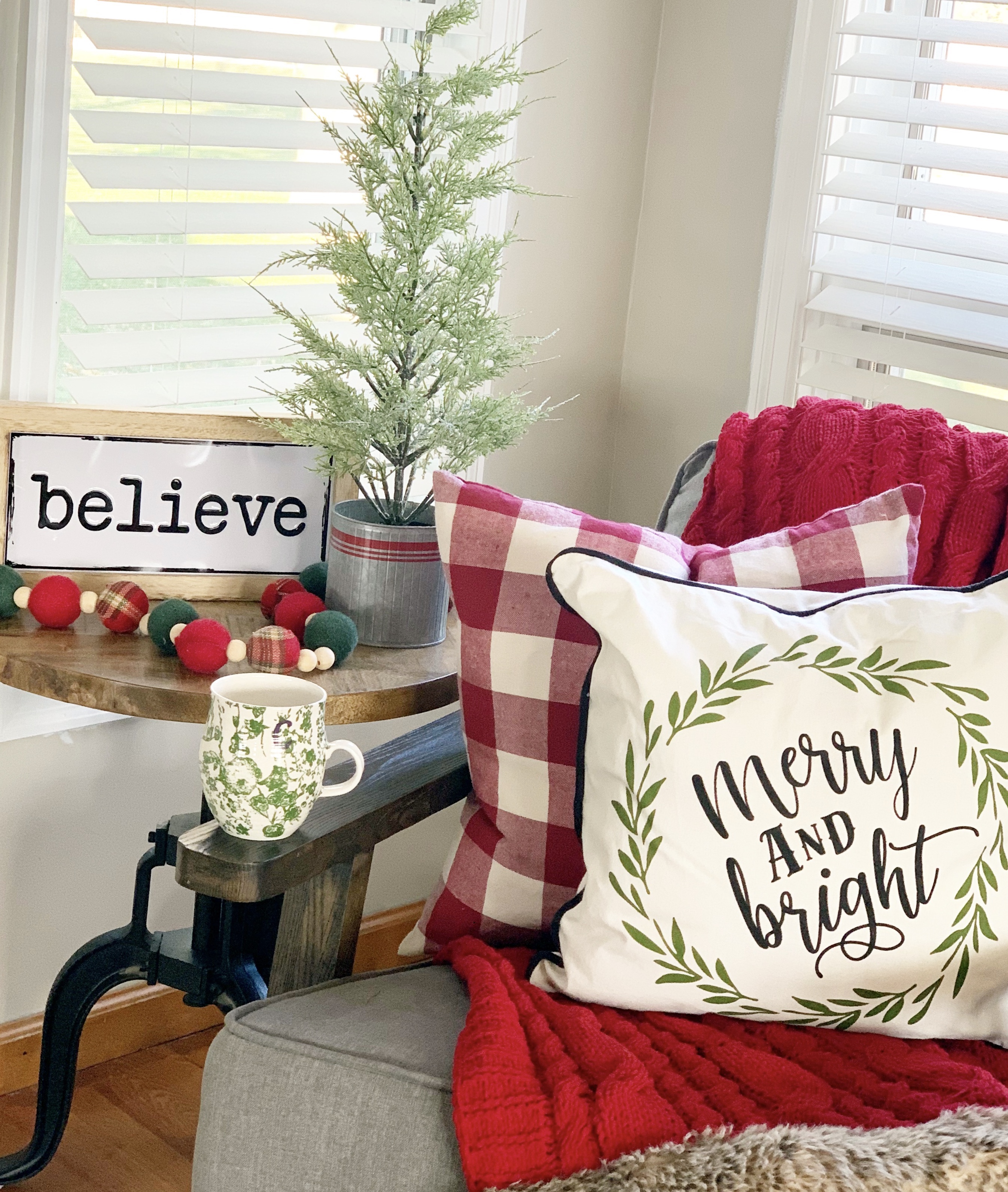 Here are some of my favorite finds from Pottery Barn, and the comparable ones from Walmart!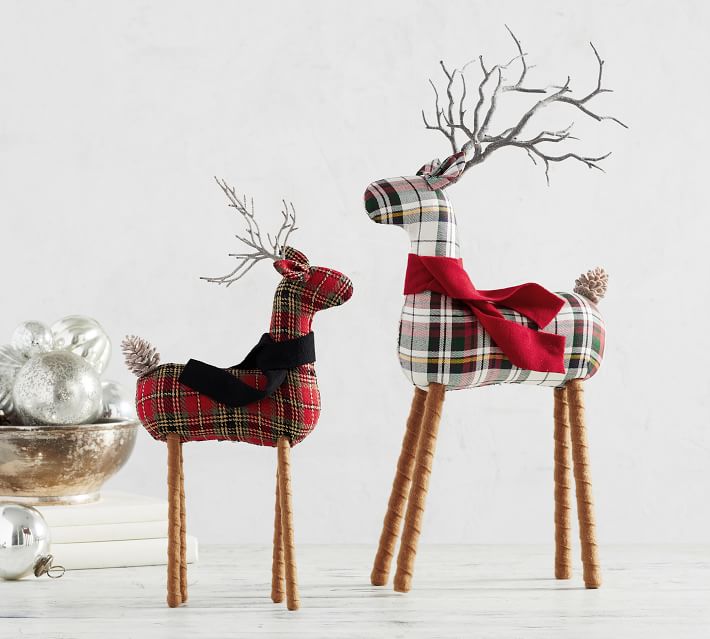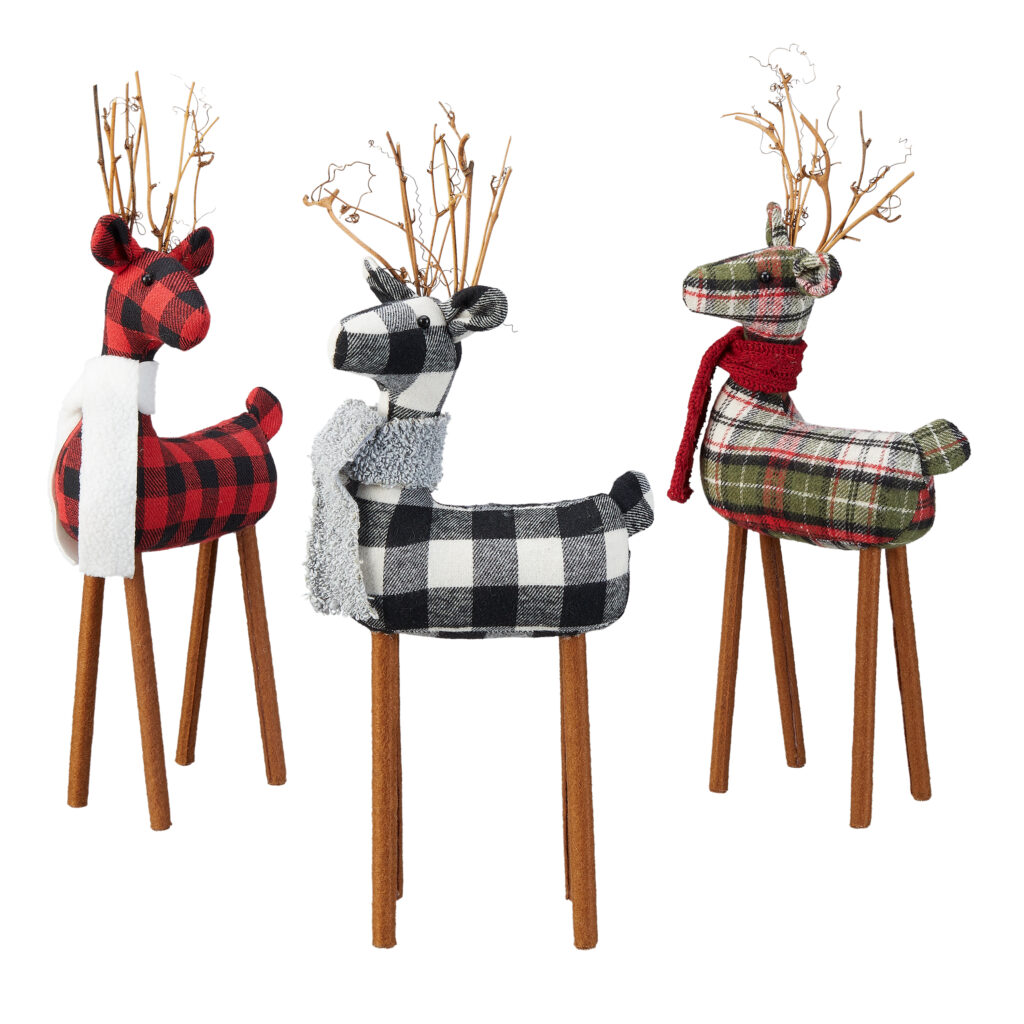 Anything plaid makes me happy, and these reindeer certainly don't disappoint! They are perfect to add to a winter tablescape or place on your mantle to bring all the plaid happiness to your room. The Pottery Barn reindeer come separately, and are priced at $39.50 to $49.50. At Walmart, you get a set of three reindeer for $13.44.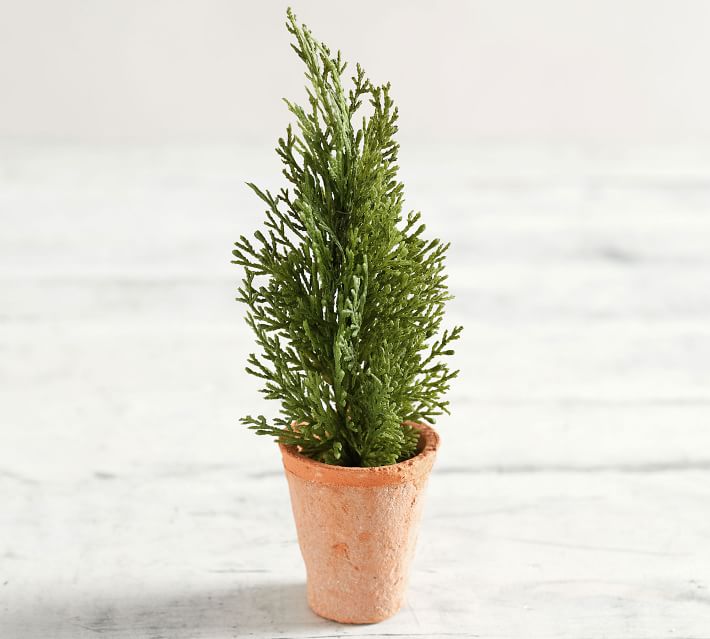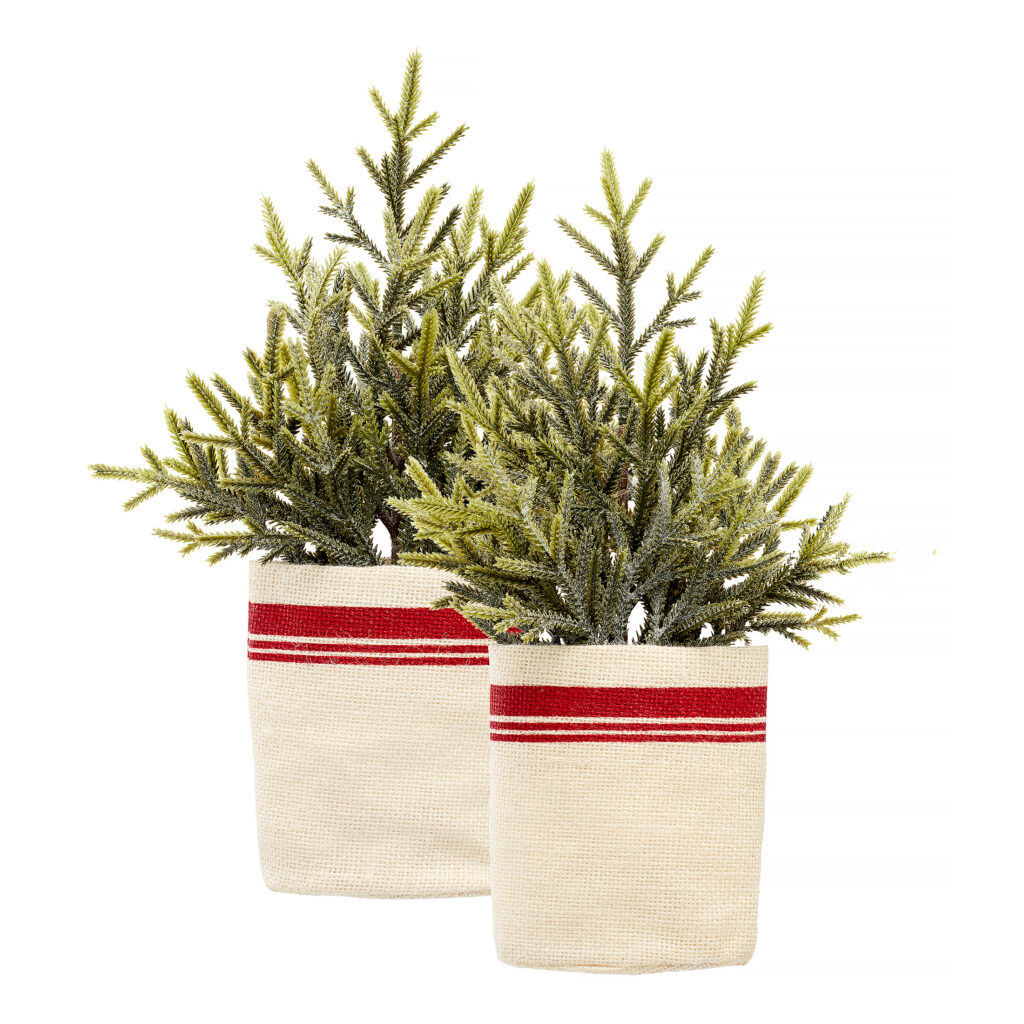 You can never have too many little pine trees to add around your house for the holidays! The Pottery Barn mini potted pine tree is $14.50. The Walmart potted pine trees come in the burlap red striped pot, and are a set of two for $15.96.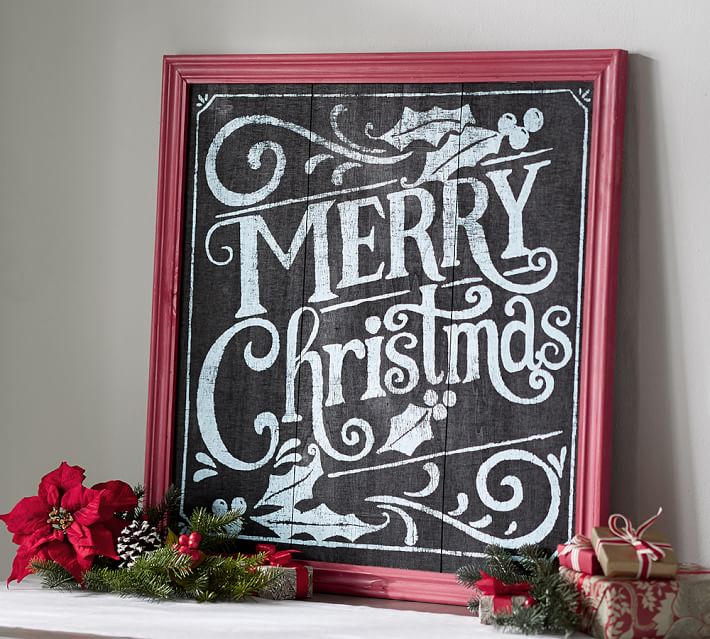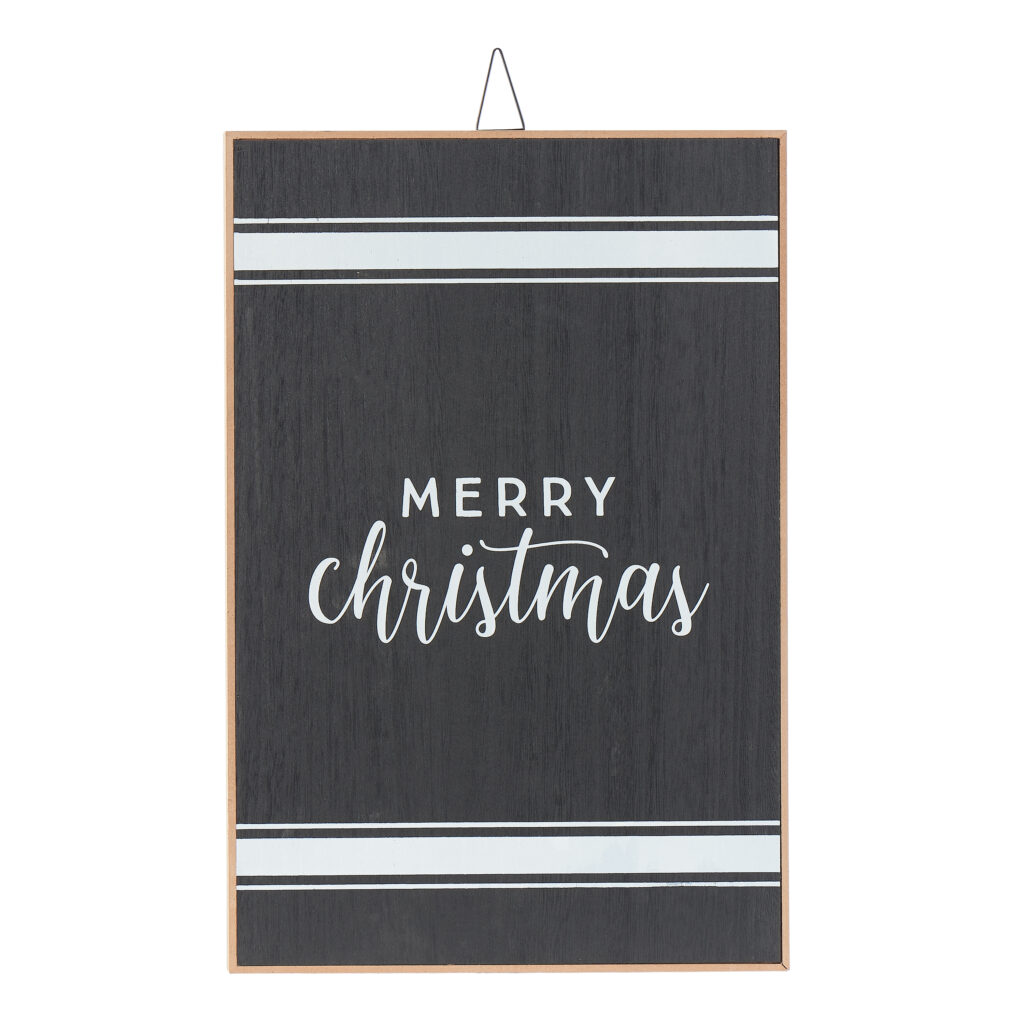 Both of these wooden chalkboard signs are perfect for a farmhouse Christmas! Just depends on the price point that you want to spend, and how many more Starbucks treats you want to buy yourself with all the money you save! The Pottery Barn sign has a bright red frame, and is $99.00. The Walmart sign has a wooden natural frame, and is $12.98. There are other sayings in this sign at Walmart, as well.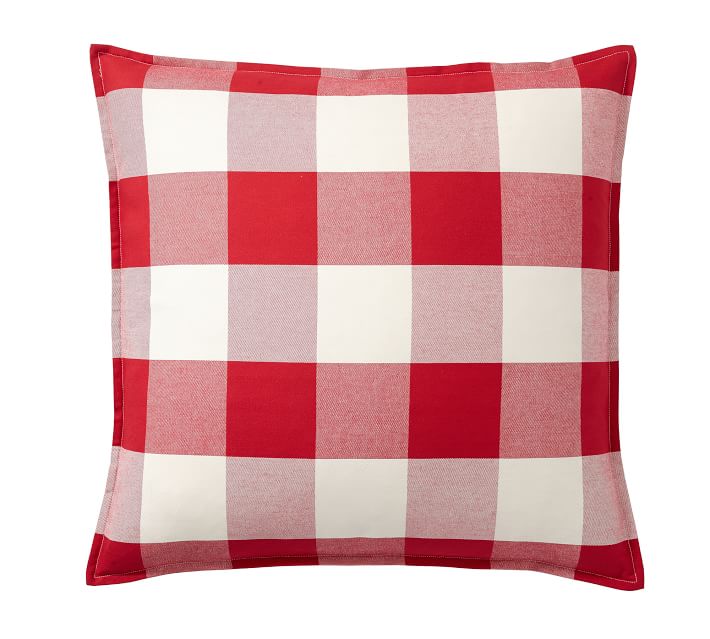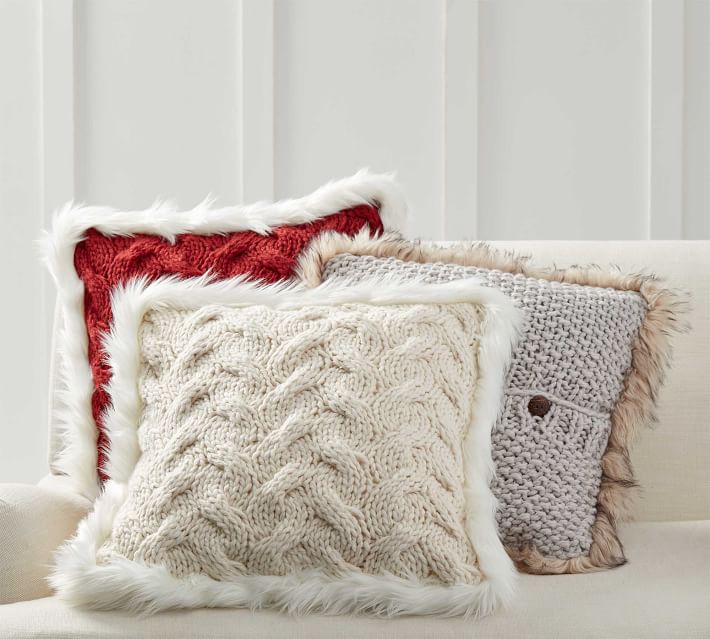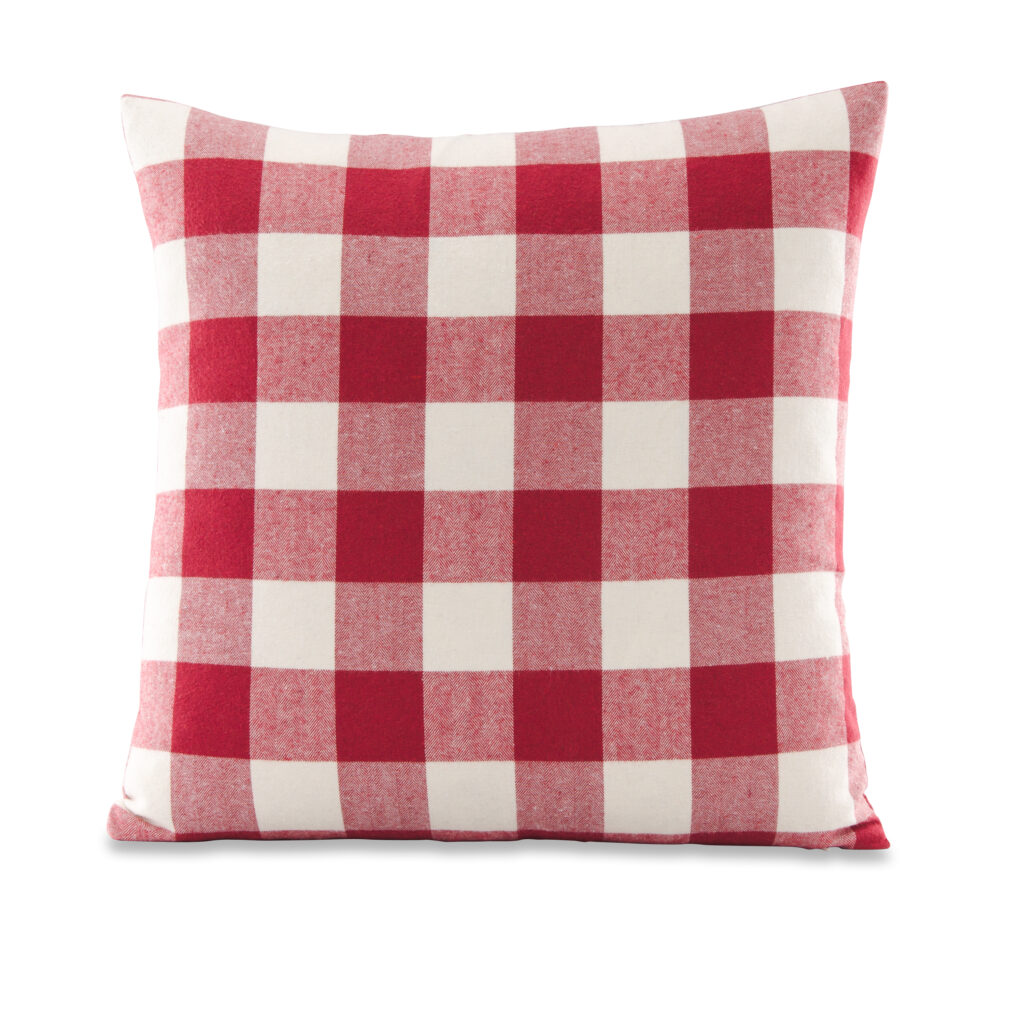 Too many throw pillows? There is no such thing! The Pottery Barn red buffalo plaid pillow is $35.50, while Walmart's red buffalo plaid pillow is $12.87. And the Walmart pillow is surprisingly soft! Feels like flannel.😍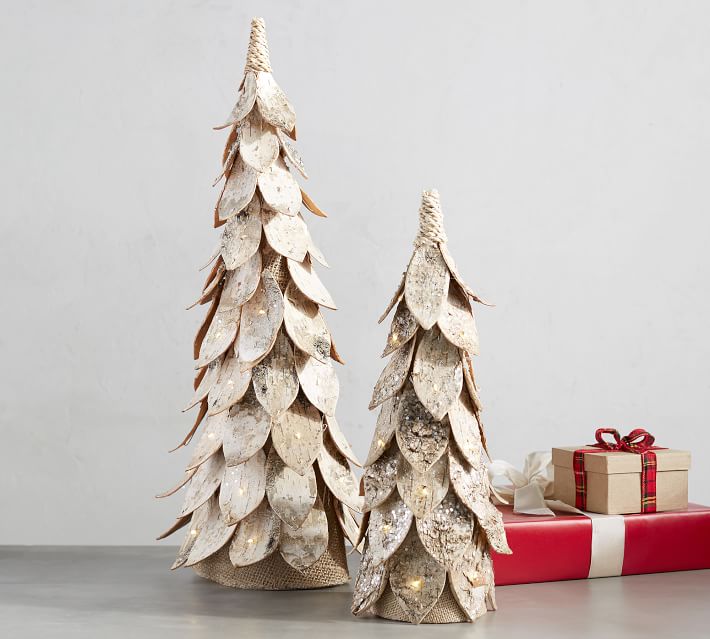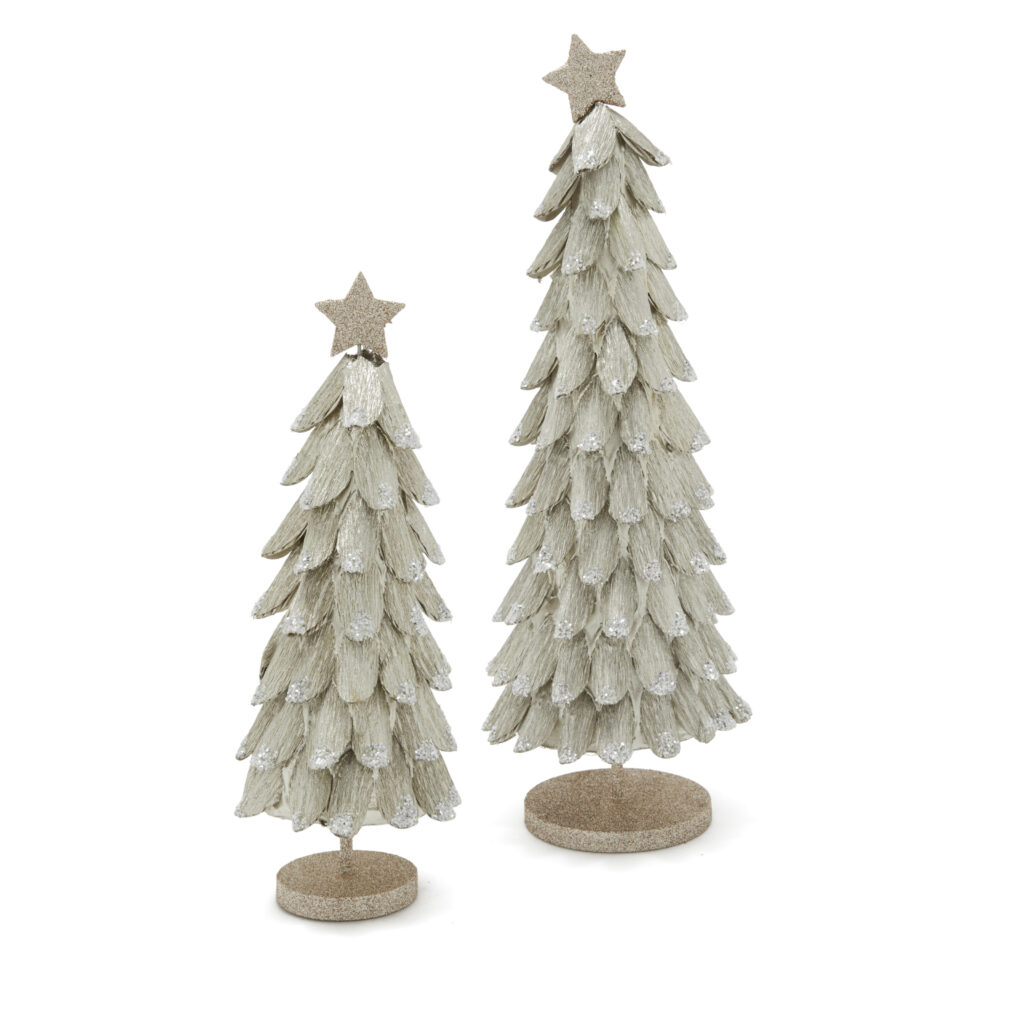 I absolutely love these trees! I would love to line my fireplace mantle with candles and these trees! The Pottery Barn birch trees light up, which would be beautiful on a table or fireplace….. but they come separately and range in price from $59 to $99. The Walmart gold shingle trees come as a set of two for $18.99.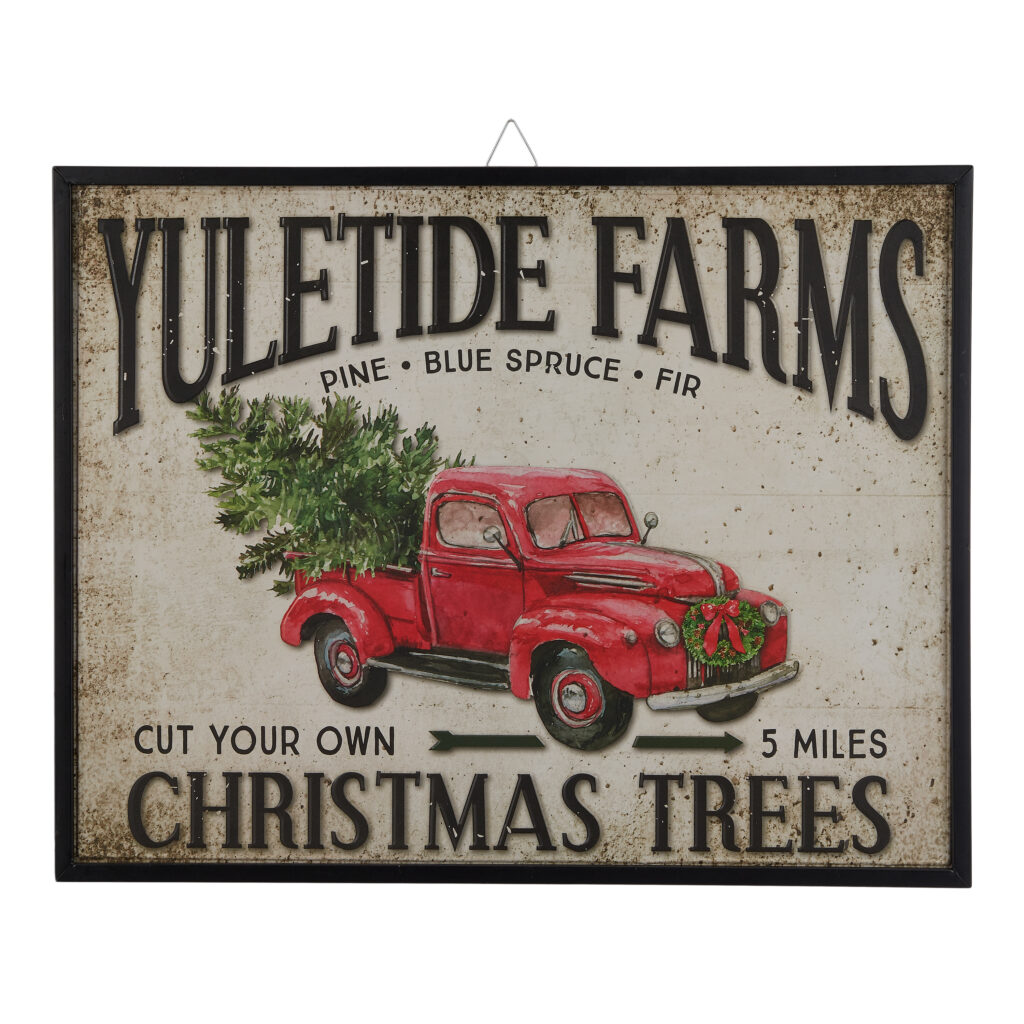 If you are looking for a cute sign to add to your holiday décor, check out both of these. So cute! The Pottery Barn Christmas tree sign is wooden, and is $99.00. The Walmart Christmas tree sign is metal, and is $19.98. I already have big plans for my porch with the Walmart sign.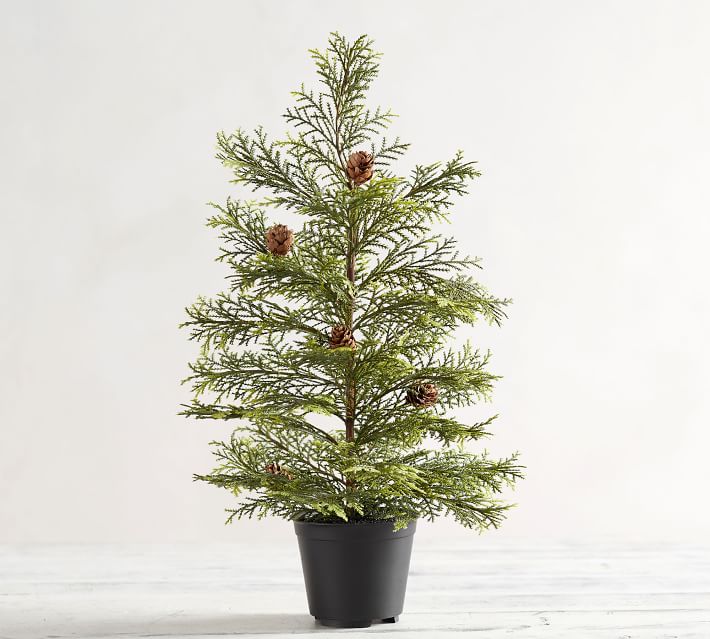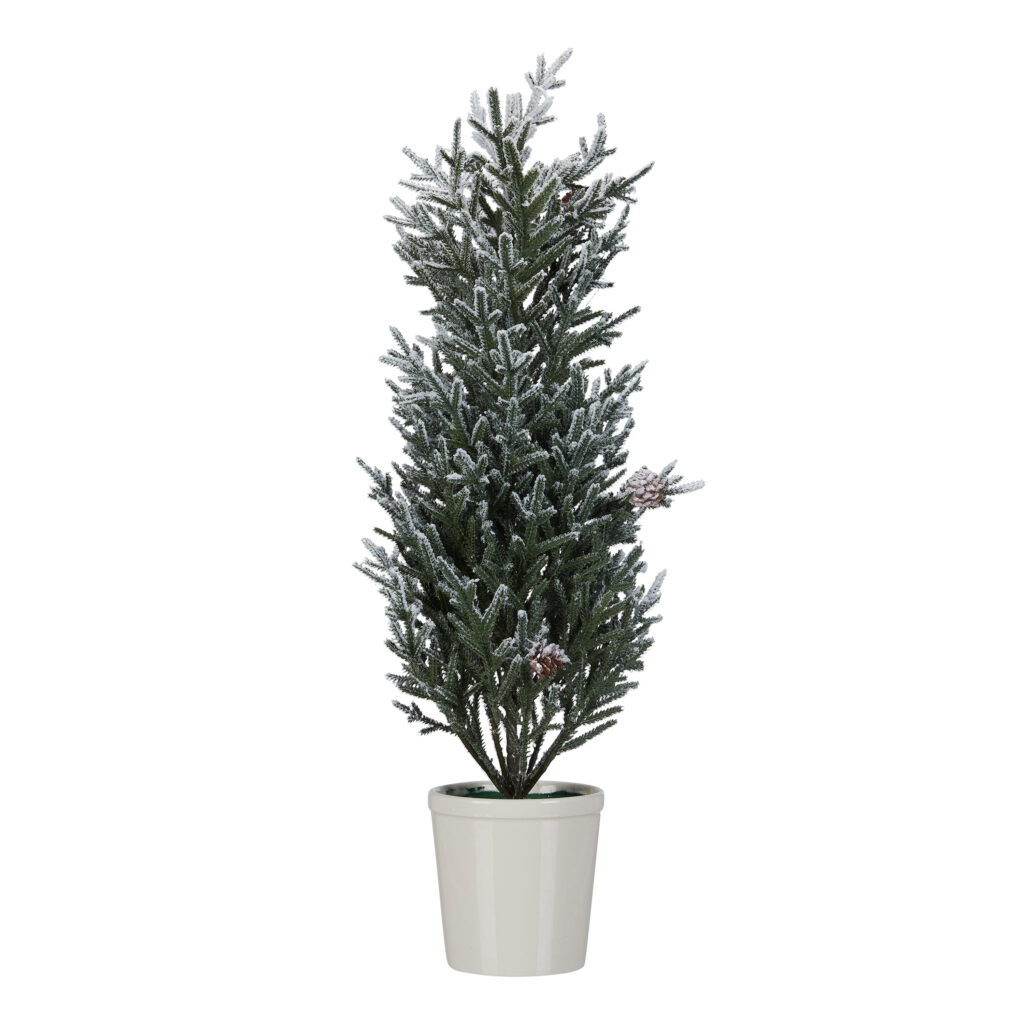 I have this Walmart potted pine tree in a ceramic pot, and I have to say that the picture does not show how cute it is. I love the pot and the flocking of this tree! The Pottery Barn potted pine topiary looks like it is great quality, as well, and is $39.50.
Here are some other trees that I have from Walmart that are great quality for the price point: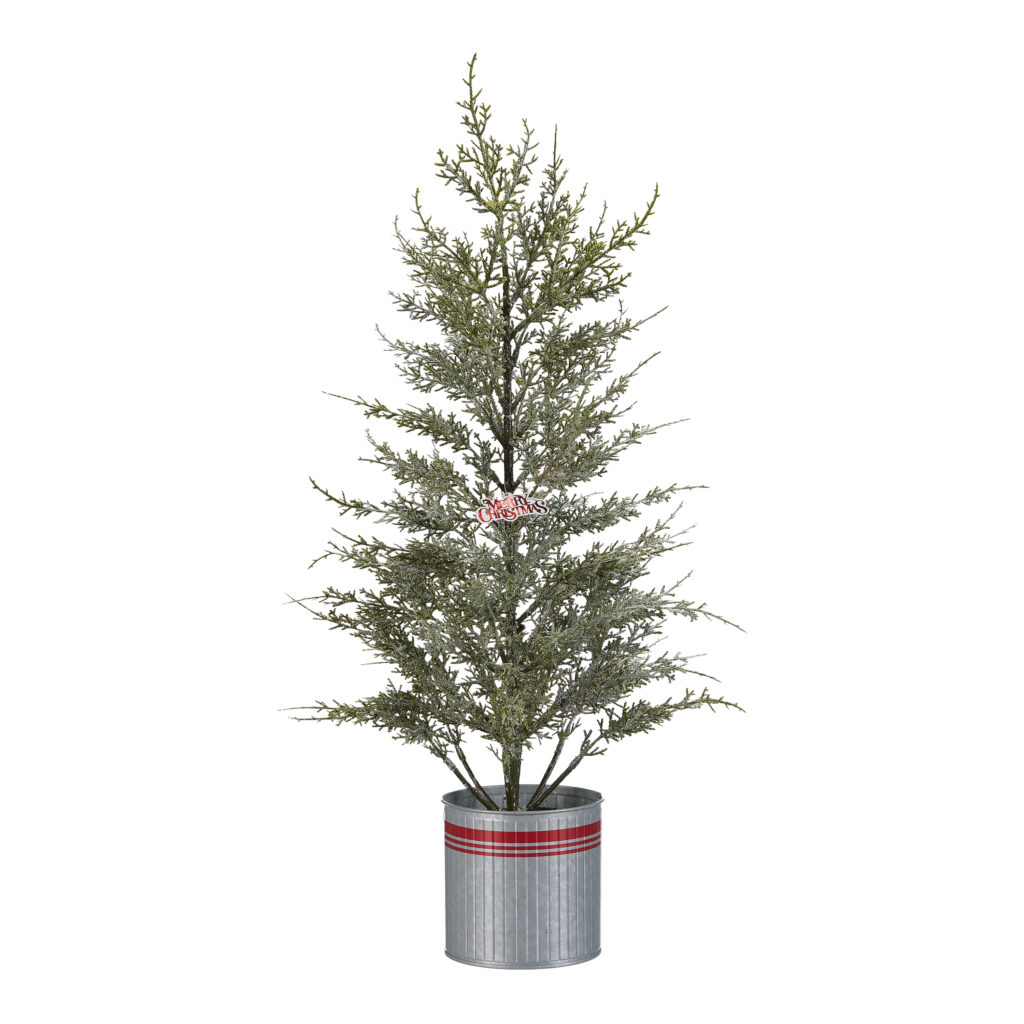 Ask me how much I like these trees at the end of the holiday season, with all the flocking and glitter! 😉
The boxwood trees come in a set of three for $12.98. They are the perfect size to add scattered on shelves, or to add some extra sparkle to your bathroom. Yes, bathroom! Try putting them in a small wooden box and setting them on the back of your toilet. After all, toilets need decorated for the holidays too, right? 😉
The cedar tree in the metal bucket is $12.98. Yes, $12.98!! I grabbed three of them to decorate my dining room table with. They would be cute on a porch or entryway, as well! The metal corrugated pot is perfect for any farmhouse look.
Some other Walmart items that I am crushing over: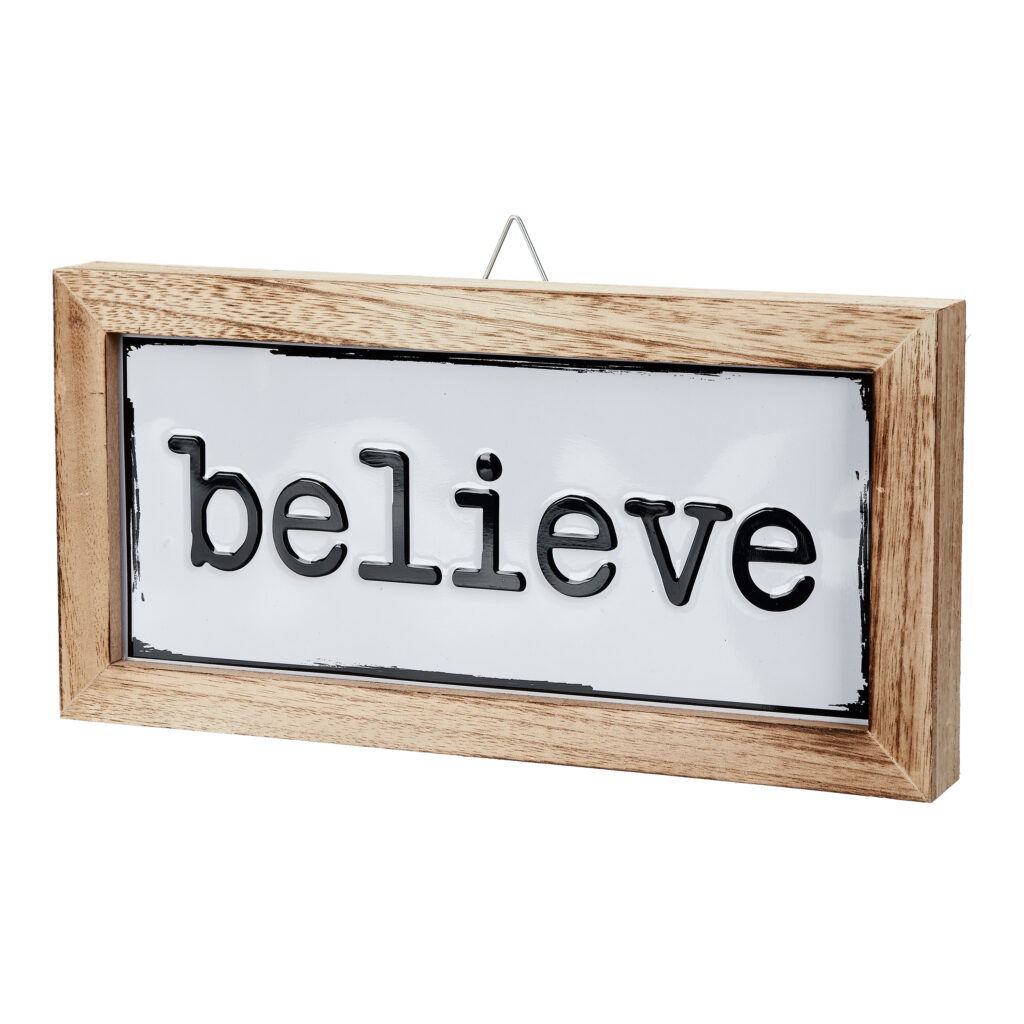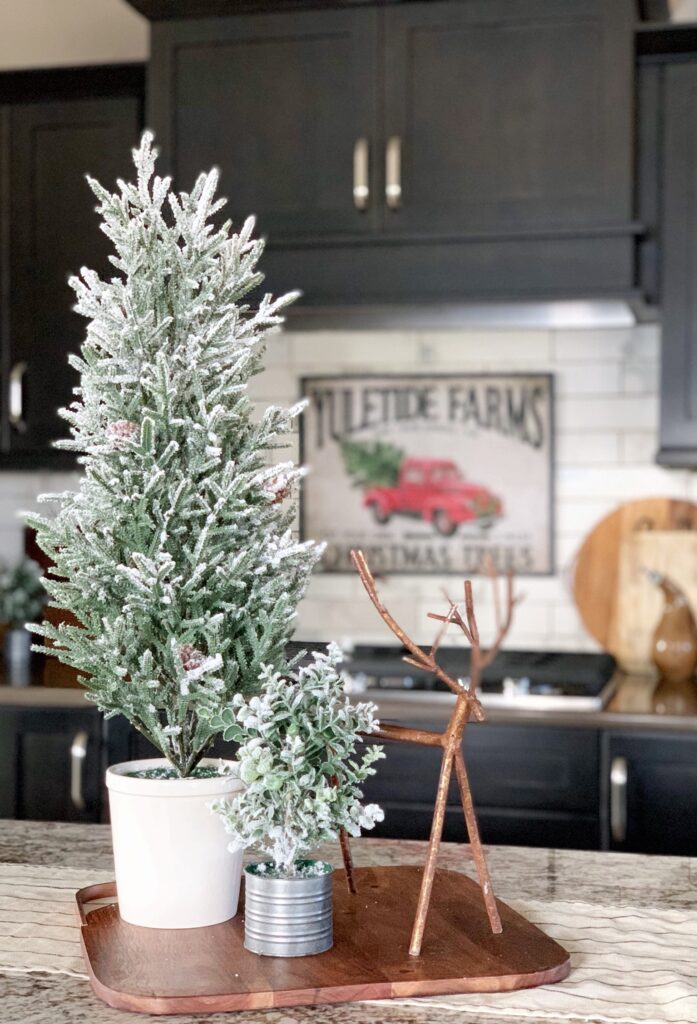 Happy decorating!!
Callie
Disclosure: This site may contain affiliate links for products and services that we recommend. If you make a purchase through these links, we may earn a small commission at no additional cost to you.