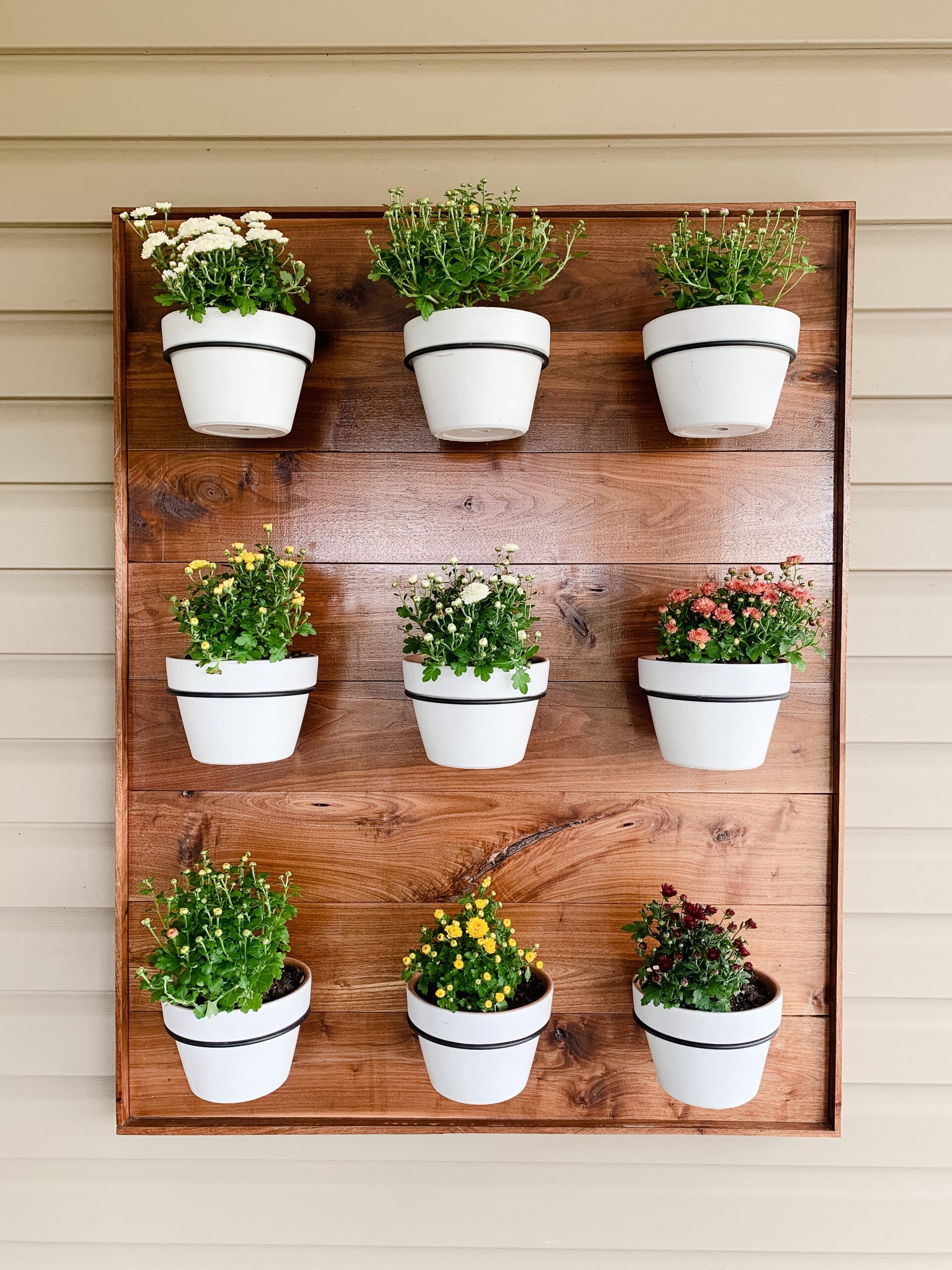 It wouldn't be fall without mums in our outdoor decor! We love everything fall + mums + porch decor! Check out how I turned my summer succulent wall into an outdoor mum wall!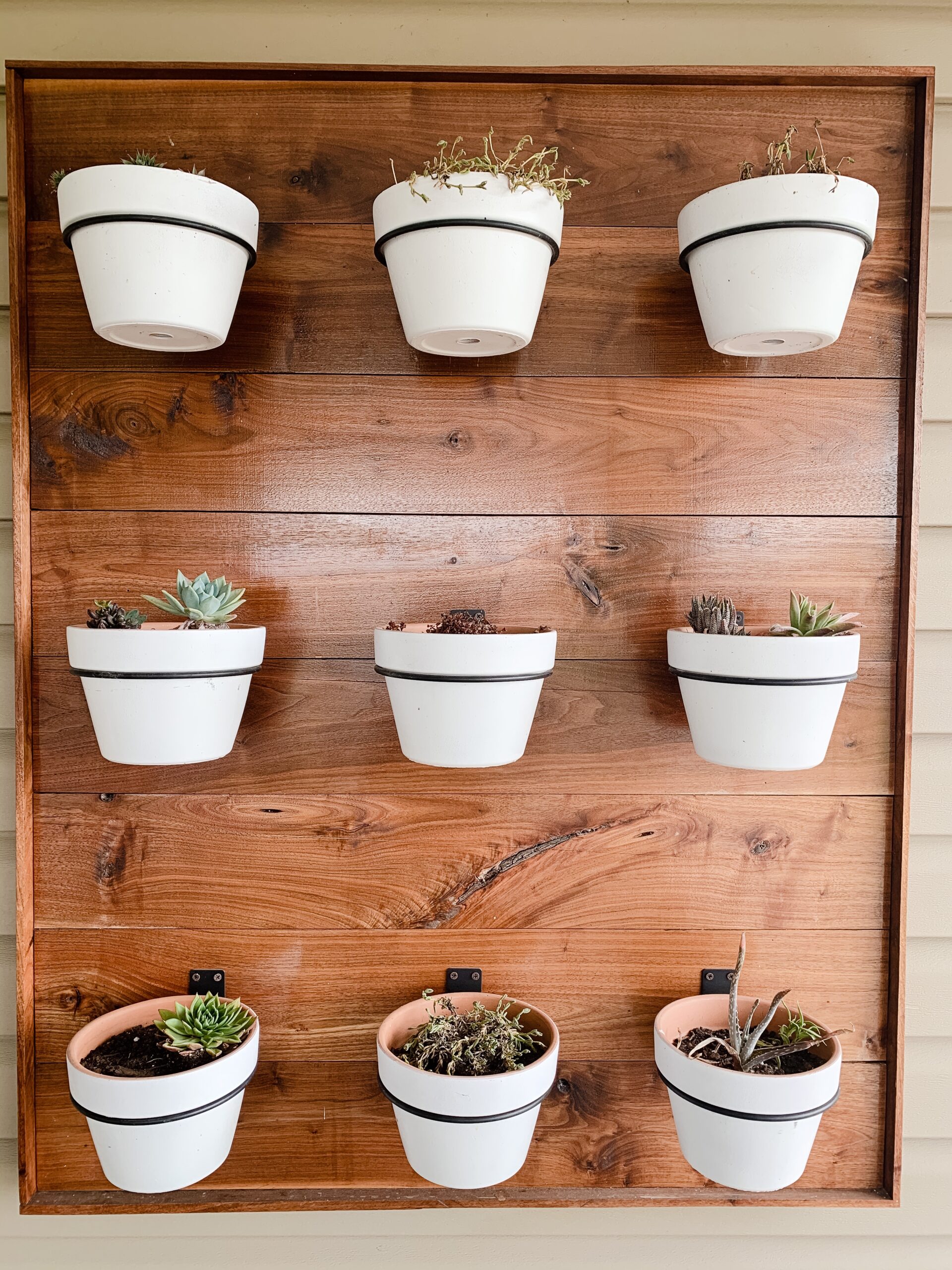 After a long hot summer, the succulent wall is in need of a FALL GLAM UP! Don't you agree?
The succulents usually are planted in late spring, and shine brightly all summer. By fall, they are looking pretty sad. In years past, I simply leave the pots empty all fall and winter, but this year I wanted to try something new.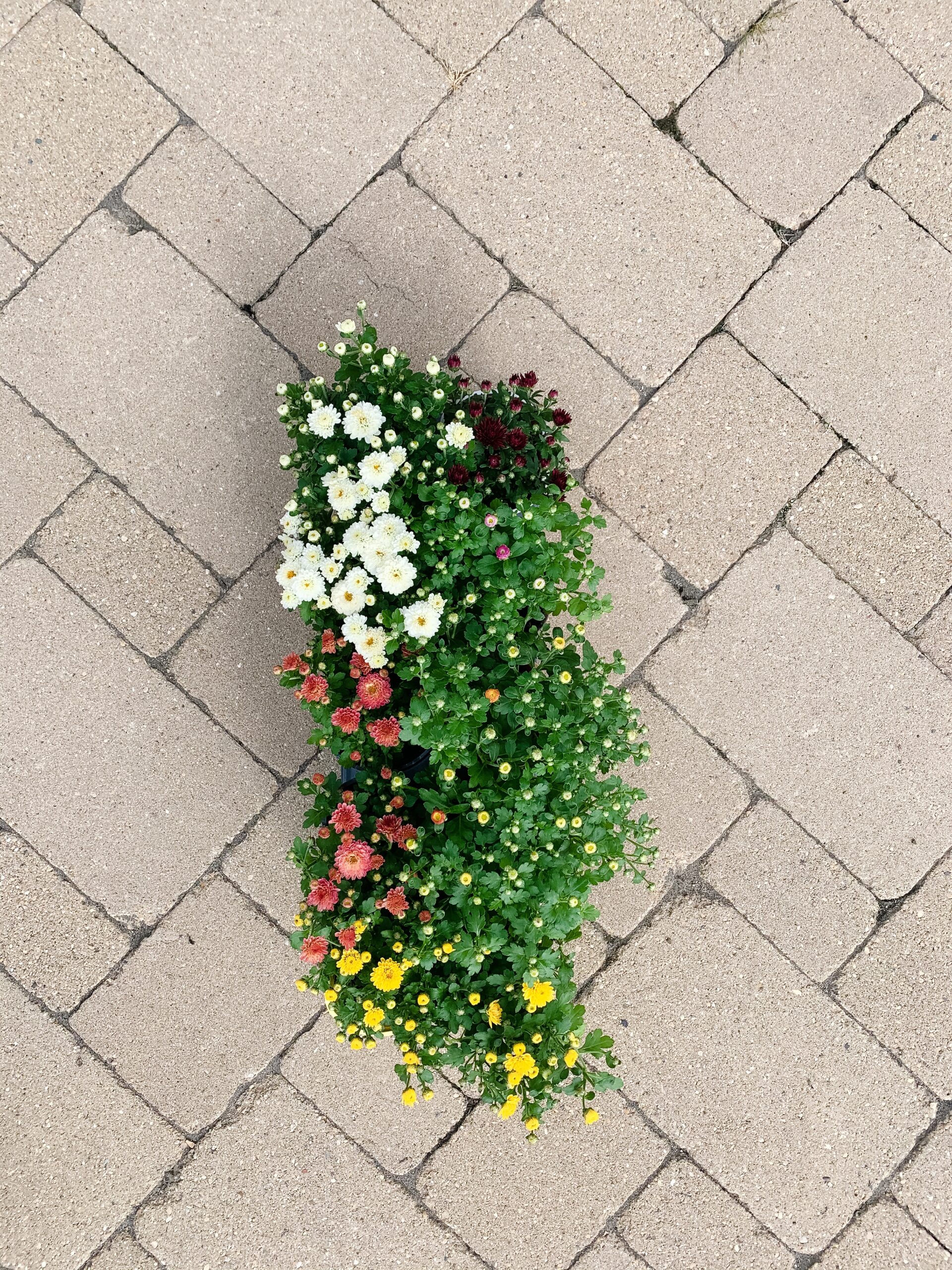 In order to transform my dismal porch decor, I picked up these small mums at Home Depot. These are the smallest size they had in individual pots. There were so many great colors, and I picked up a few of each.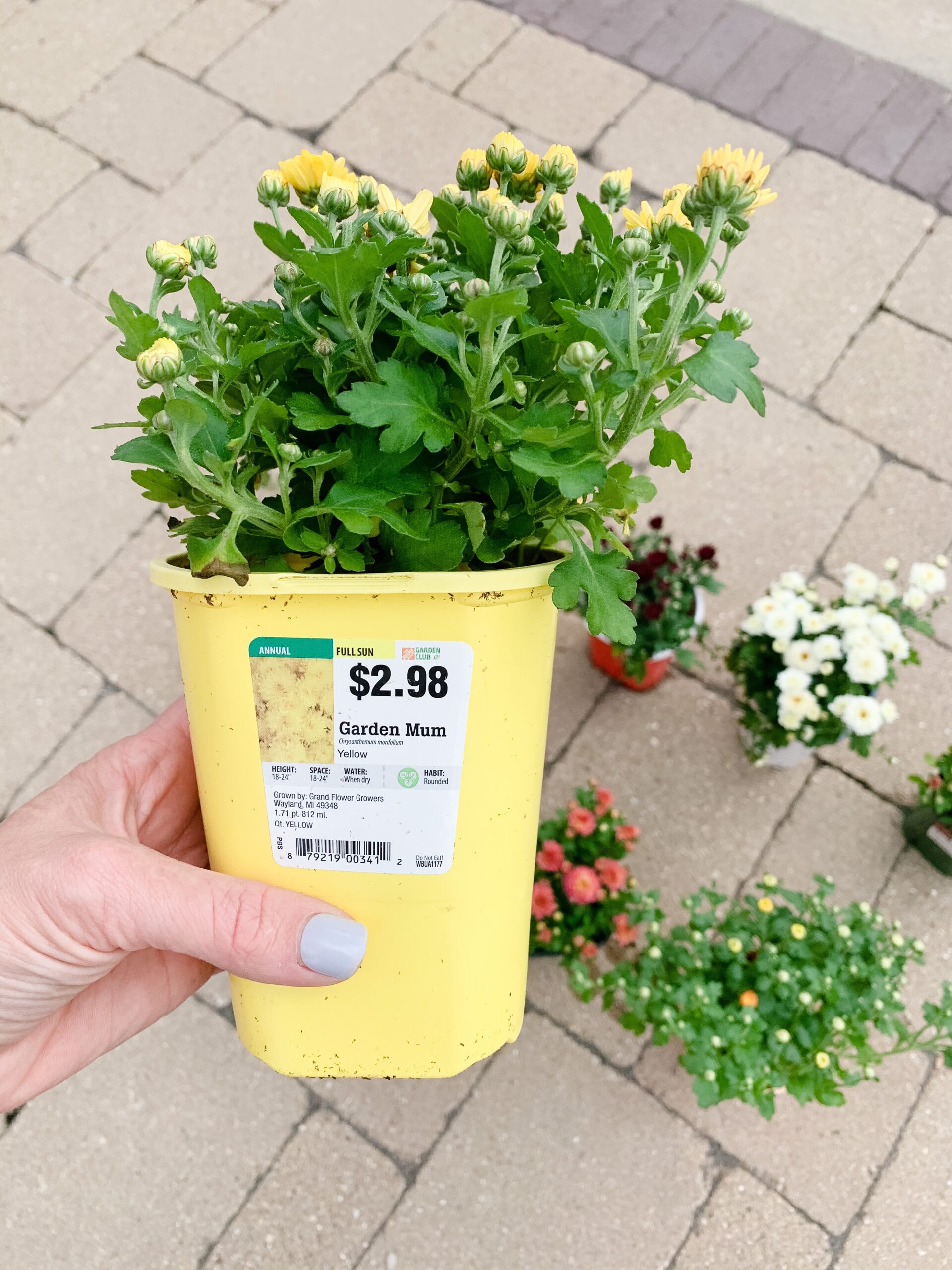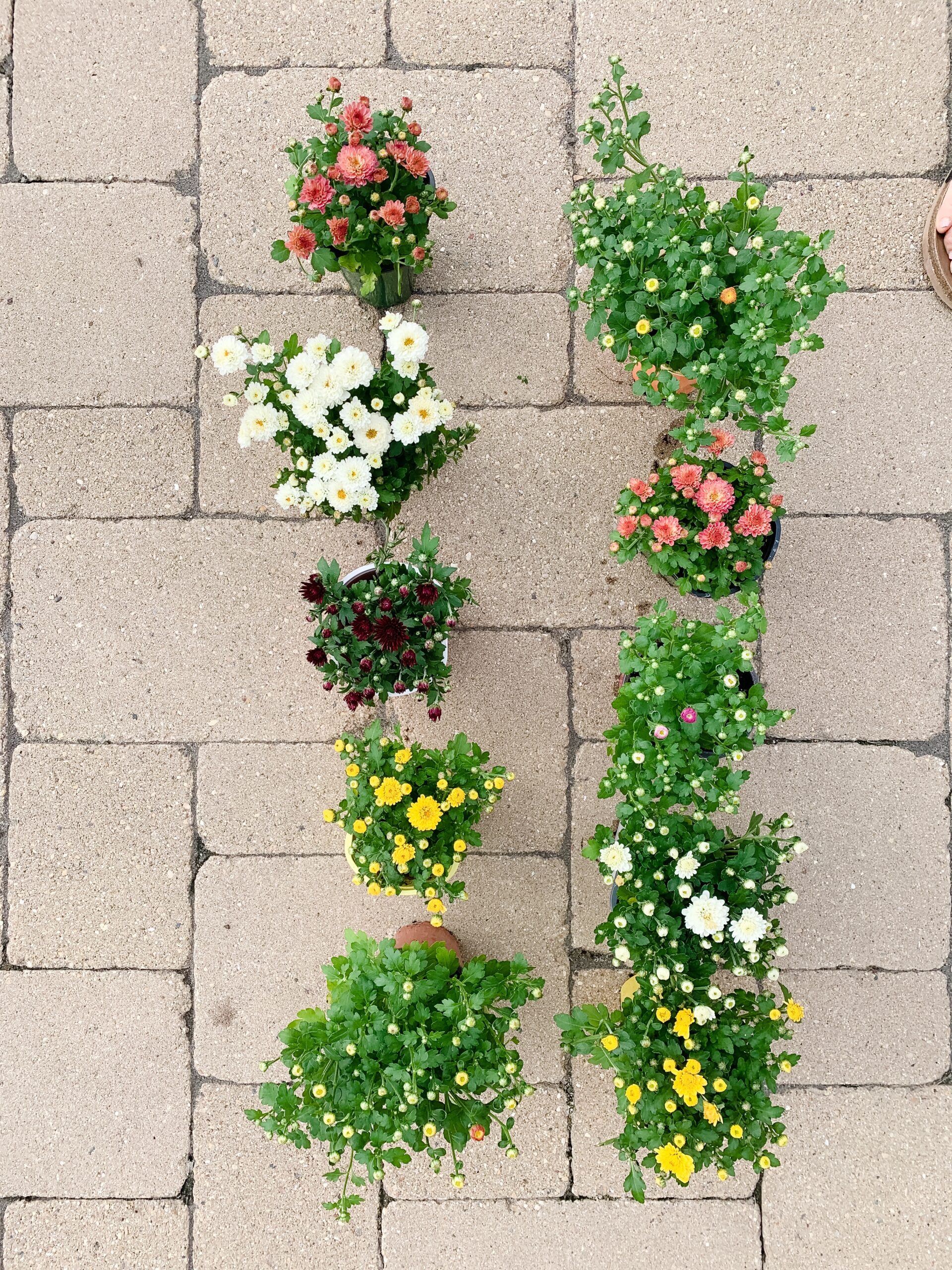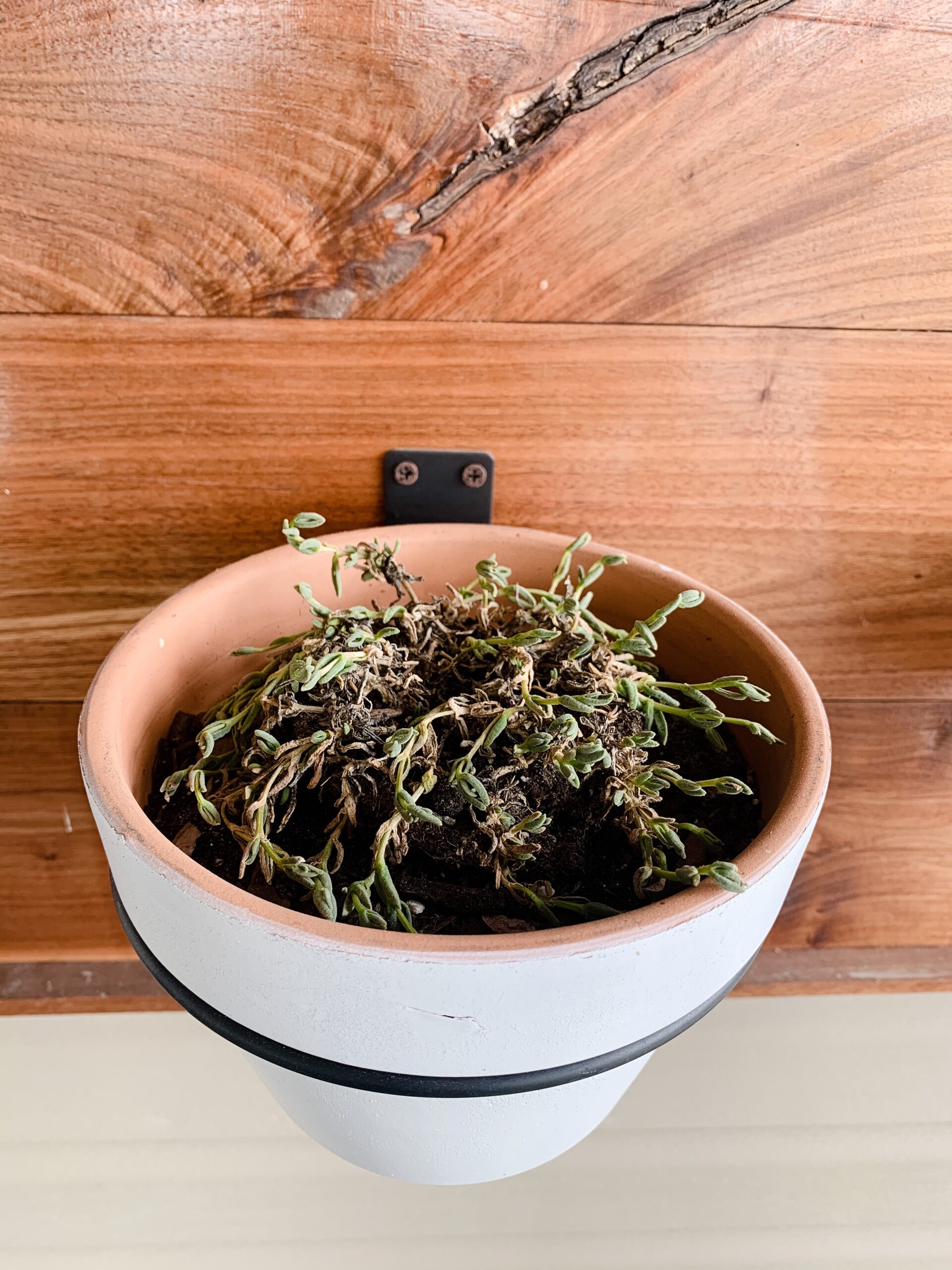 This particular succulent was looking pretty sad!
To begin the transformation, I removed the succulents from each pot and refilled with soil as necessary.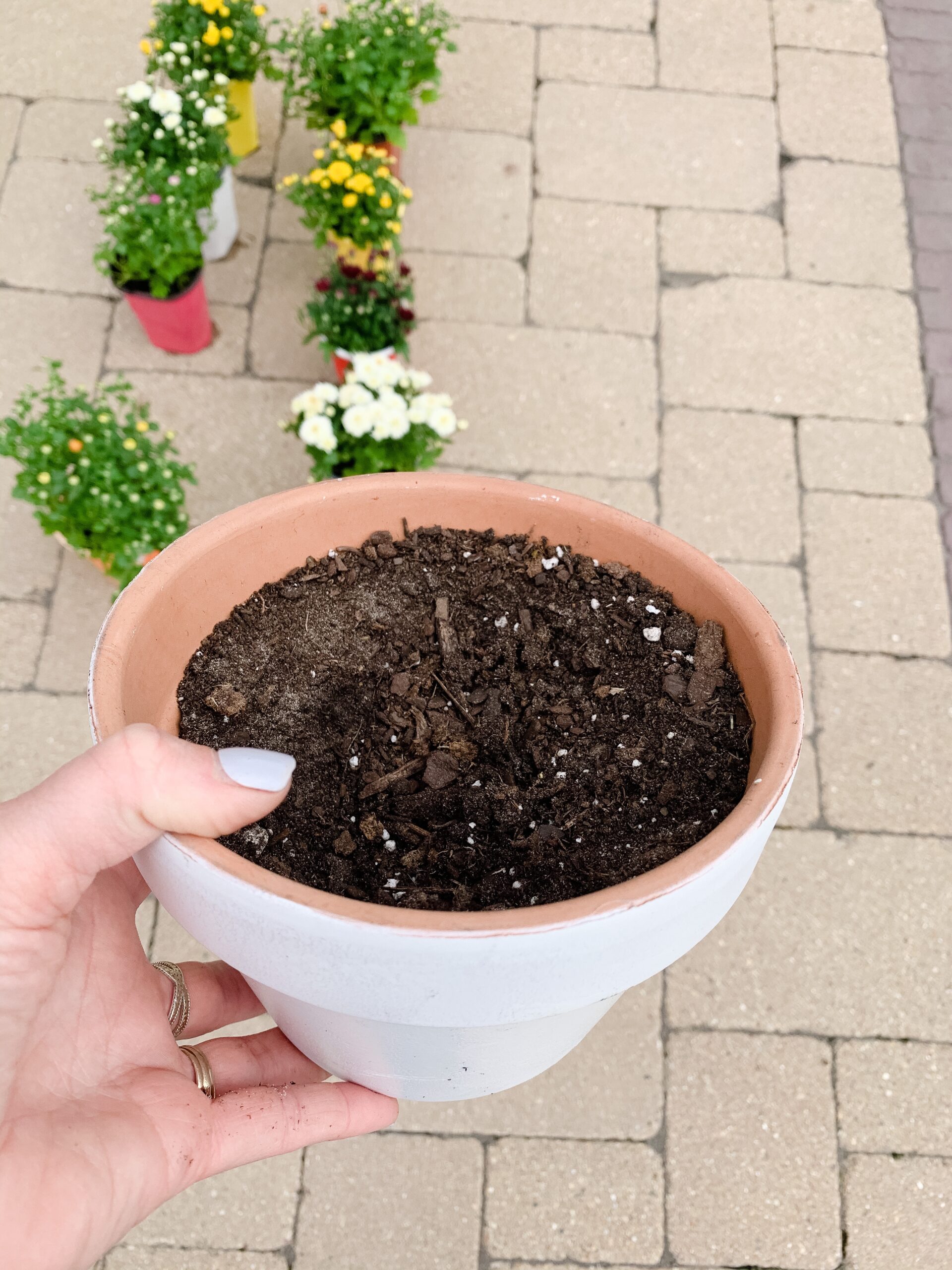 Then I simply dropped in a new plant! I did try to center the plant towards the front of the pot and turn the blooms out.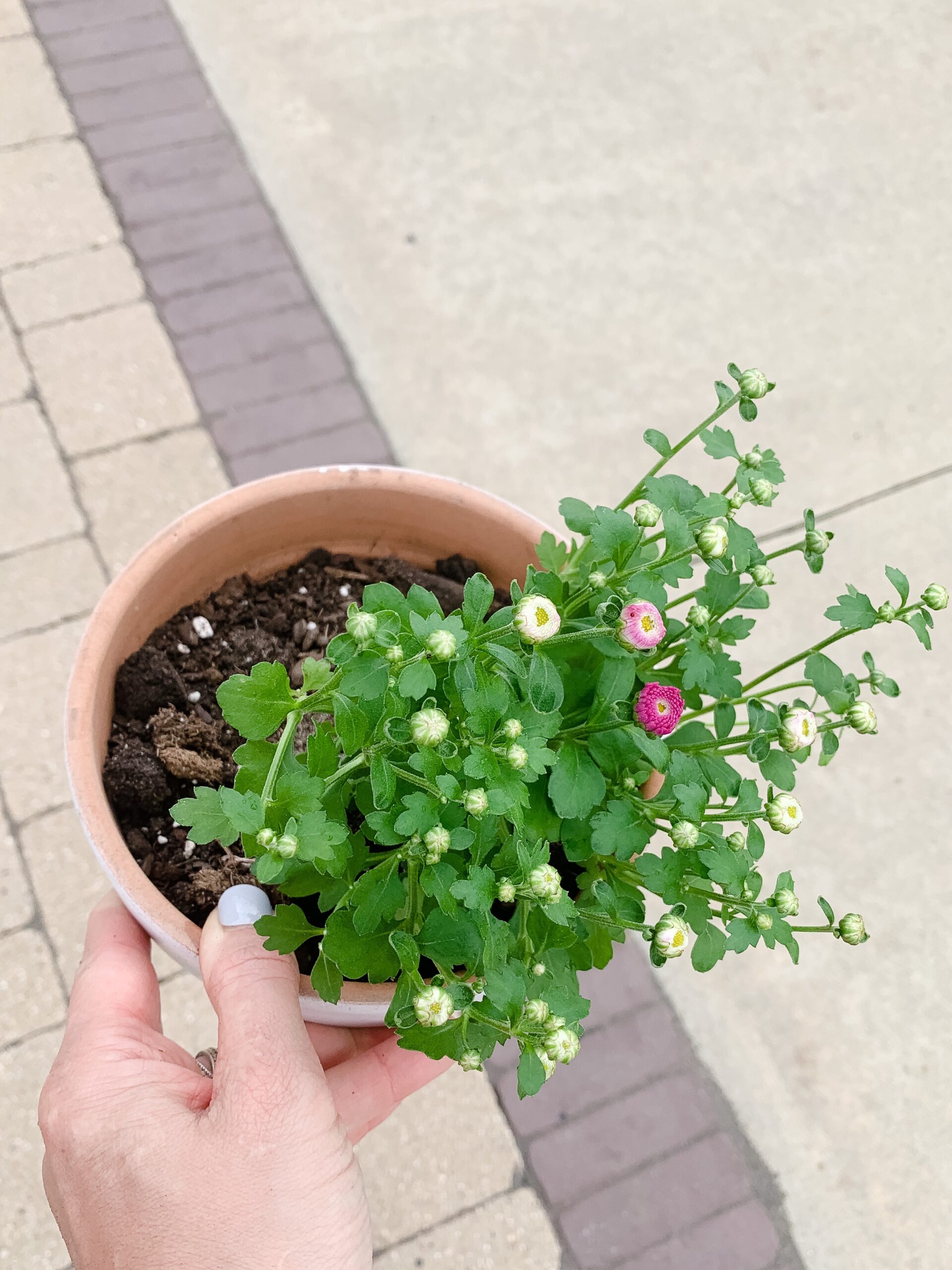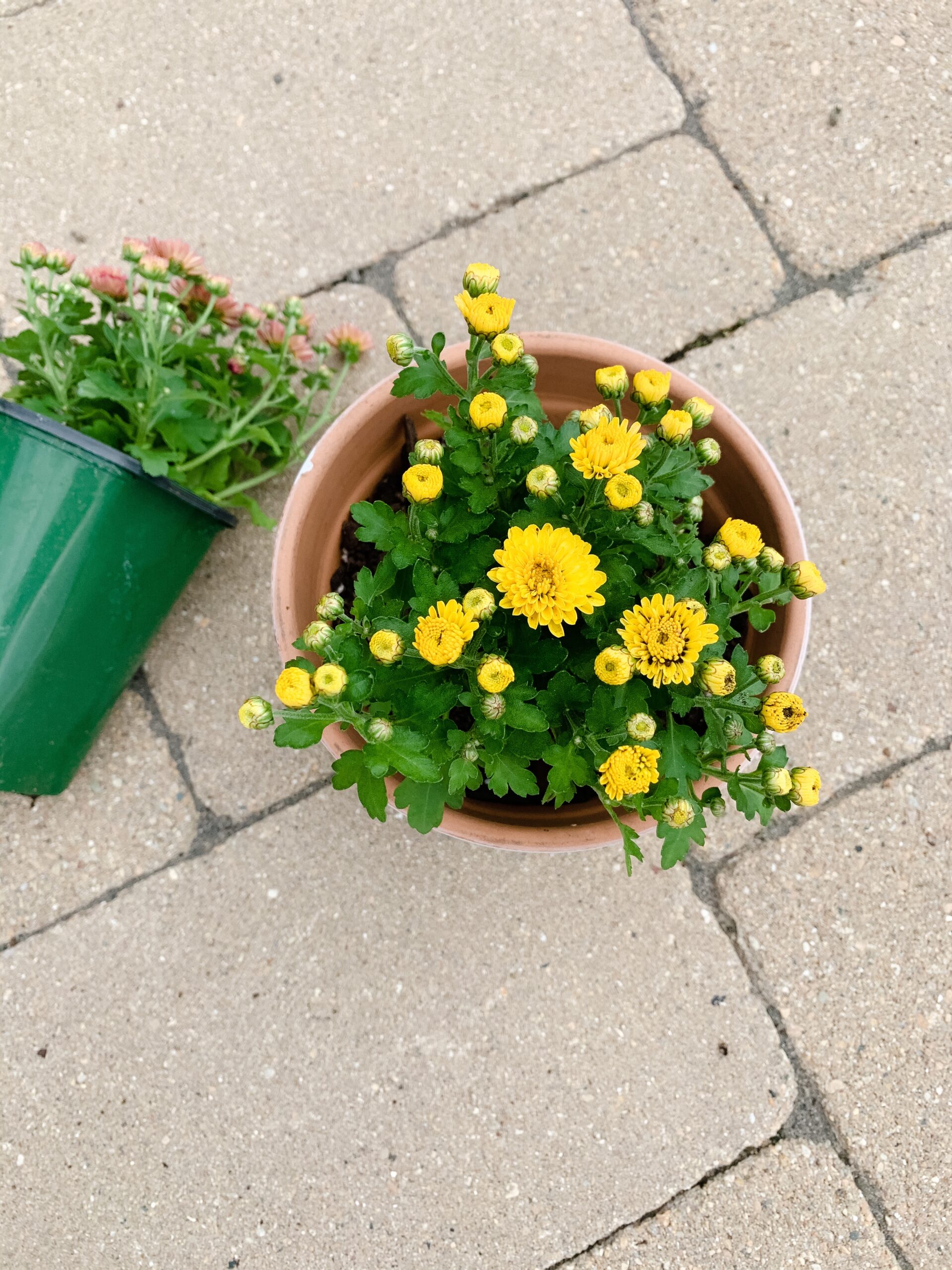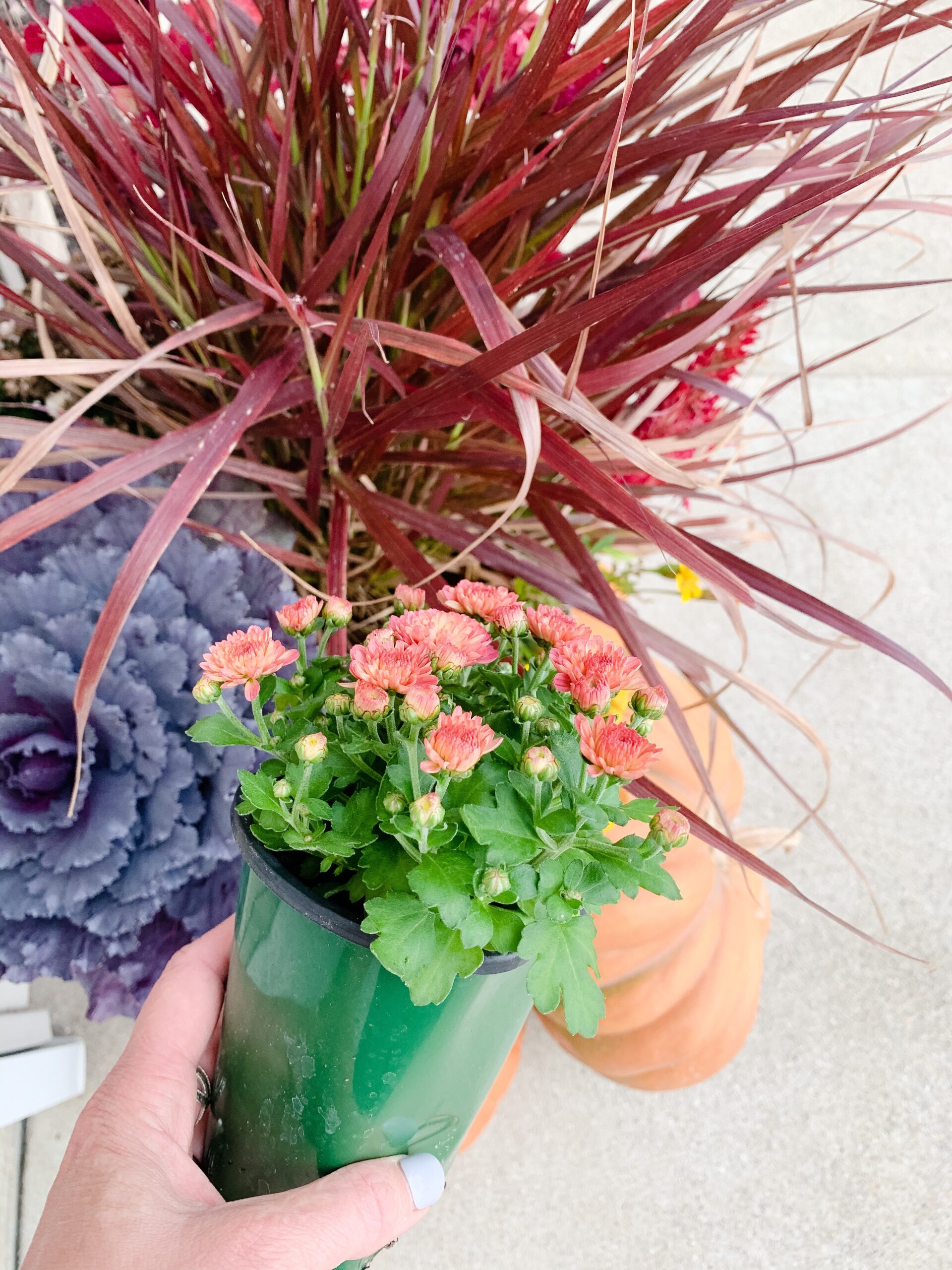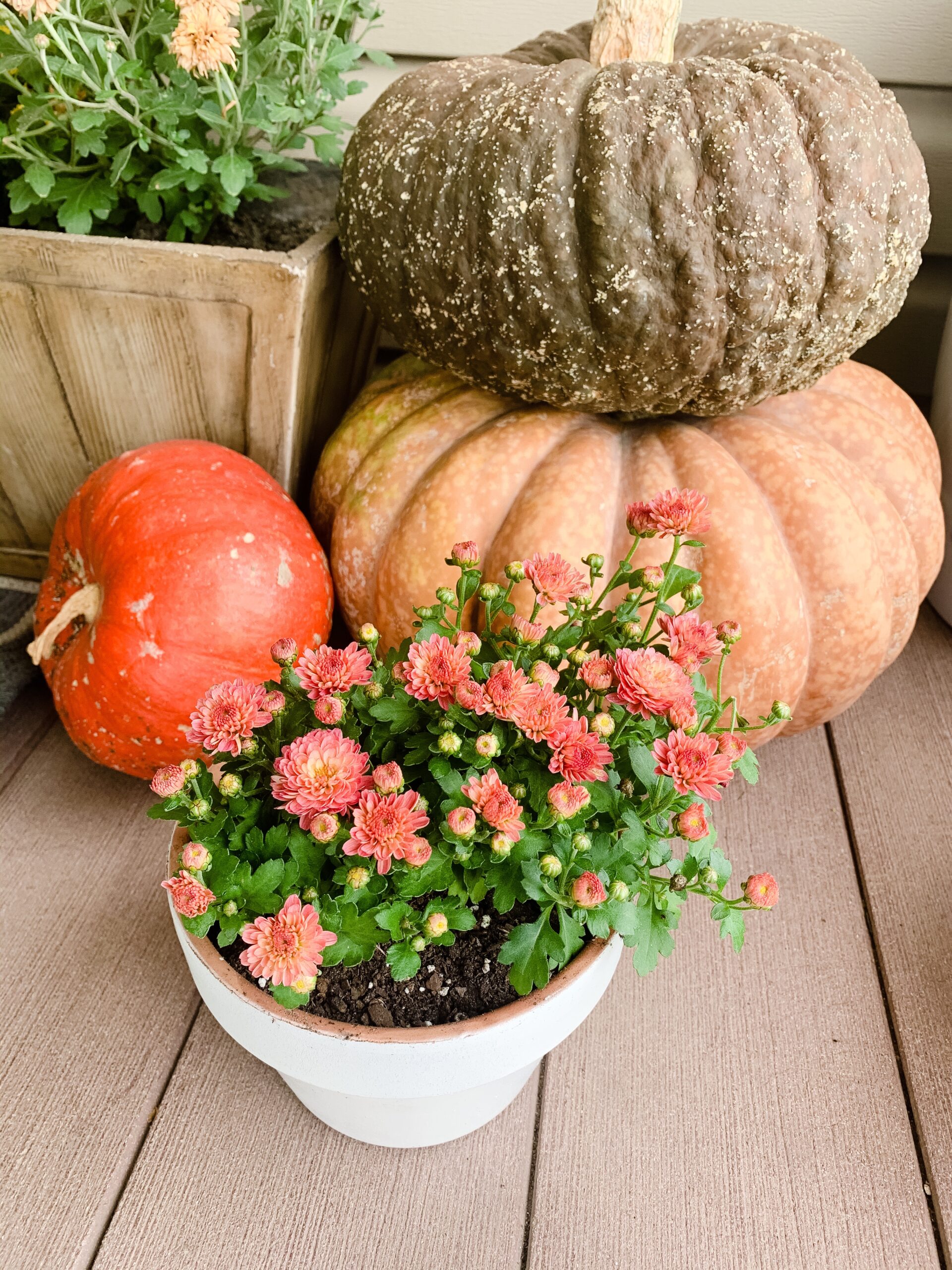 Once all the mums were planted, it was time to arrange them in the wall! I tried to vary the color and size throughout. I love the way that it turned out!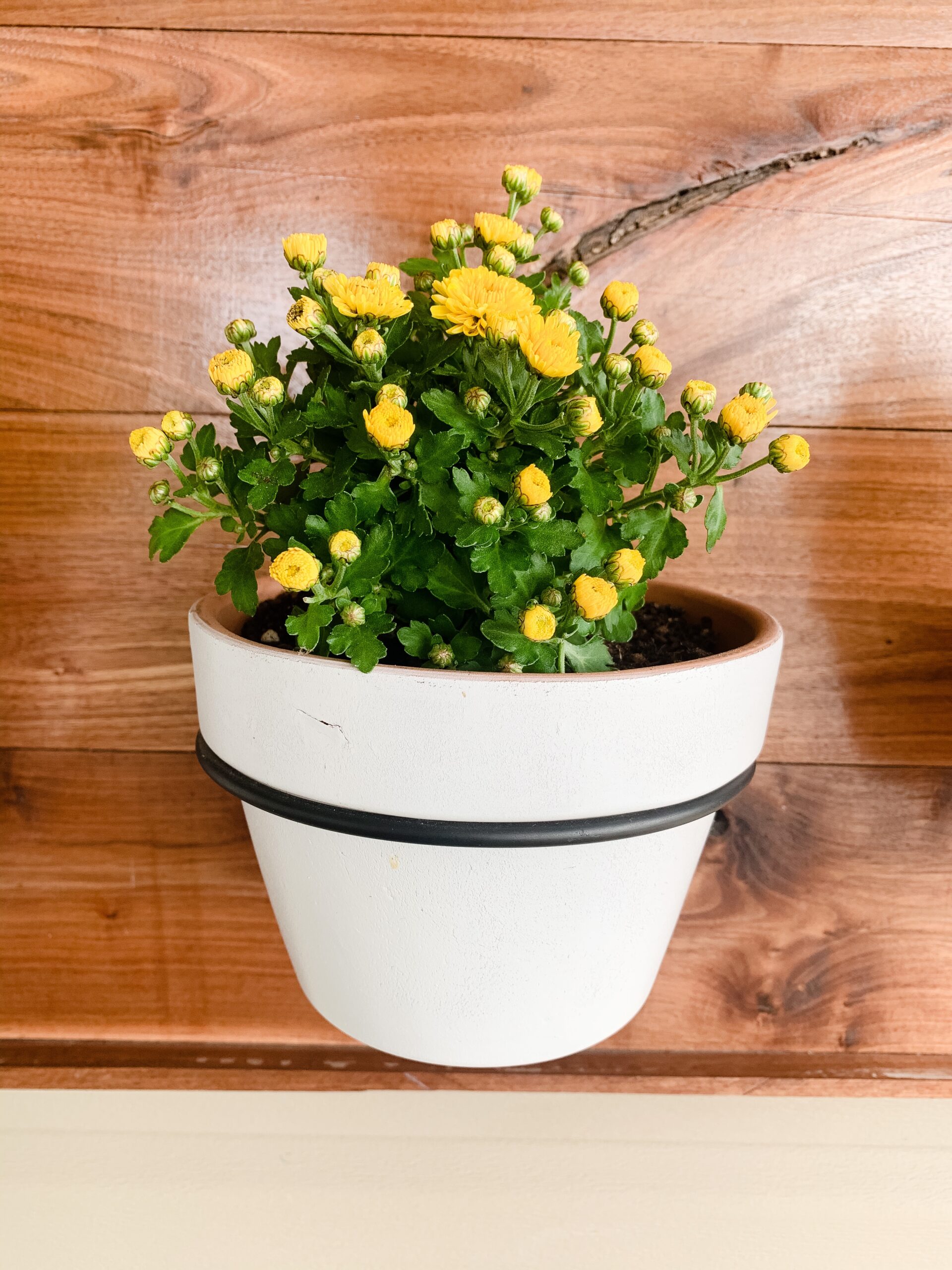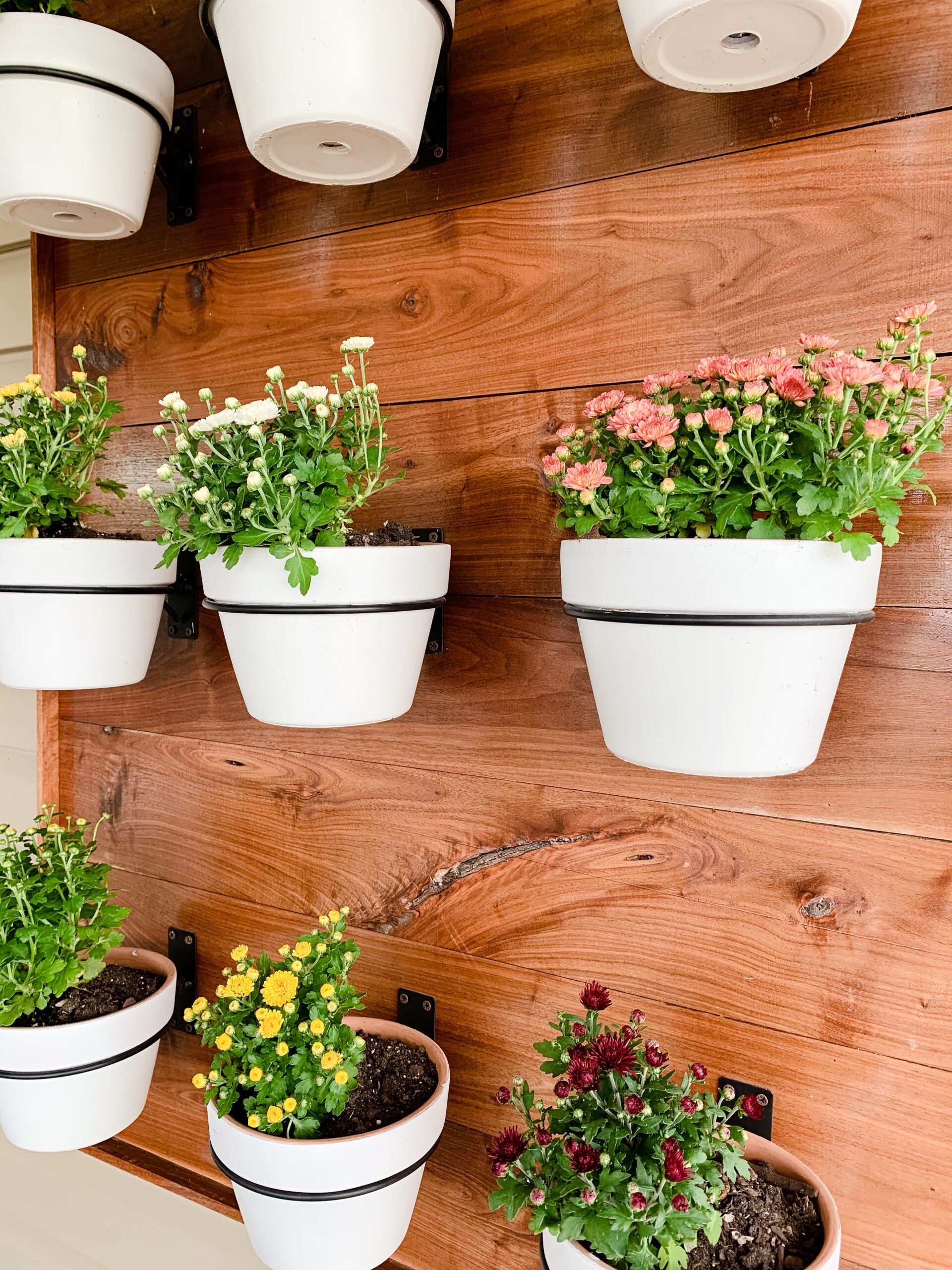 This wall is on a covered porch where we often sit to drink coffee. We love this area and are so happy that it got a little facelift for fall! Now who has a good idea for a winter transformation?!? Tell me in the comments!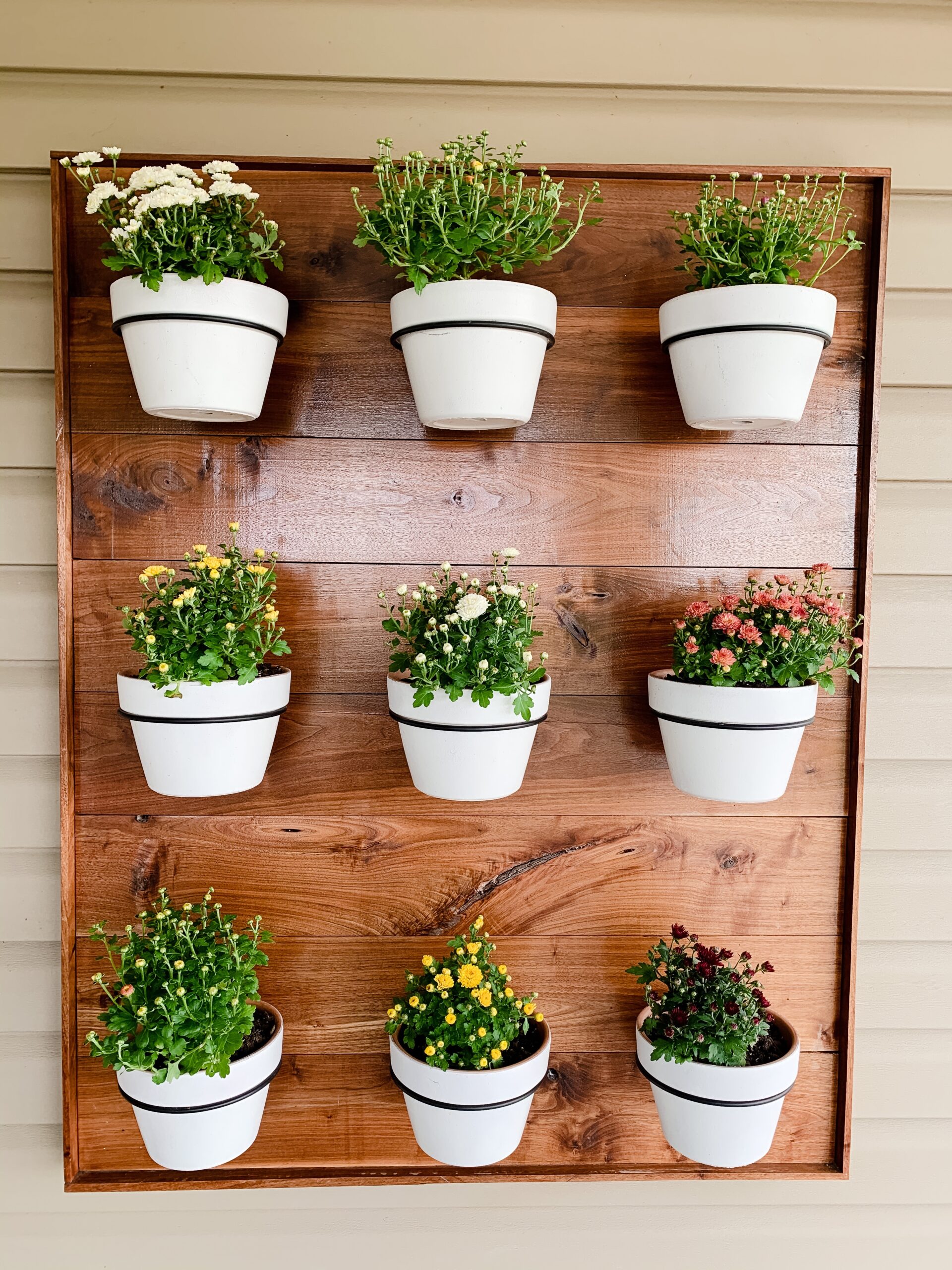 If you love this wall, you can find all the details to make your own here. It was easy to make and is such a fun addition to any outdoor area!
And if you are looking for more amazing fall porch decor inspiration, check out Callie's porch here. It is so pretty!
Happy fall!
-Kelly