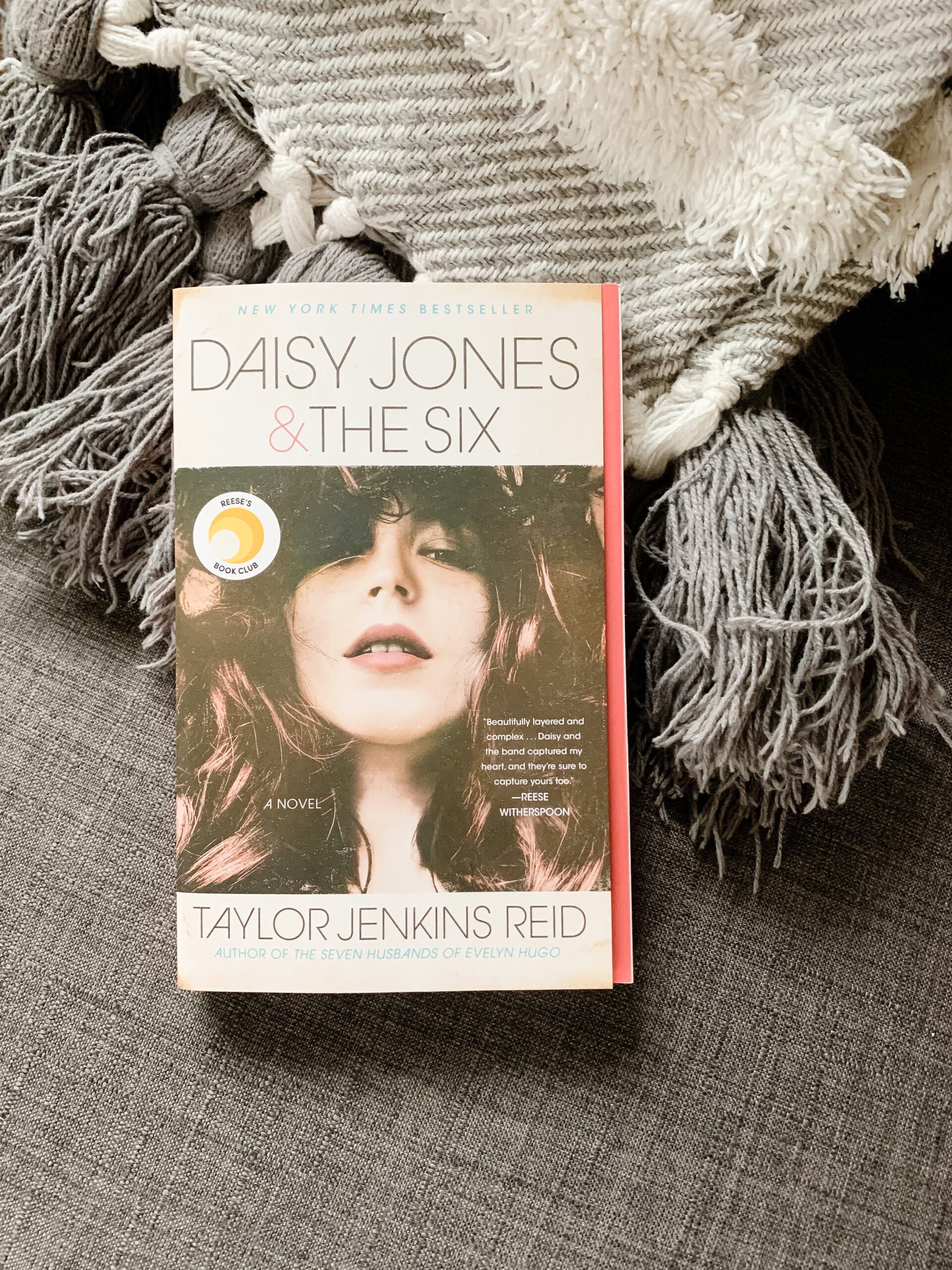 Get ready for the best book of our 2020 Book-A-Month reading challenge! We LOVED Daisy Jones and the Six by Taylor Jenkins Reid! Did you?!
Summary
Daisy Jones and the Six is so unique because it is written in an interview style. It details the lives of the band members of Daisy Jones and the Six as told by each member in documentary format. Set in the rock and roll 70's, each band member tells their side of how the band came to be.
Daisy Jones is the 1960's girl that everyone wants to be. But a troubled childhood leaves her empty inside and she turns quickly to drugs and alcohol. When she meets songwriter Billy Dunne, they are like fire and ice. There is so much chemistry between them (both good and bad), that their concerts become sold out. They are together responsible for the rise (and eventual fall) of the band.
Add in the five other band members in the rock and roll era and there is potential for some serious drama. There is so much emotion, addiction, and forbidden love in this novel! It will not disappoint!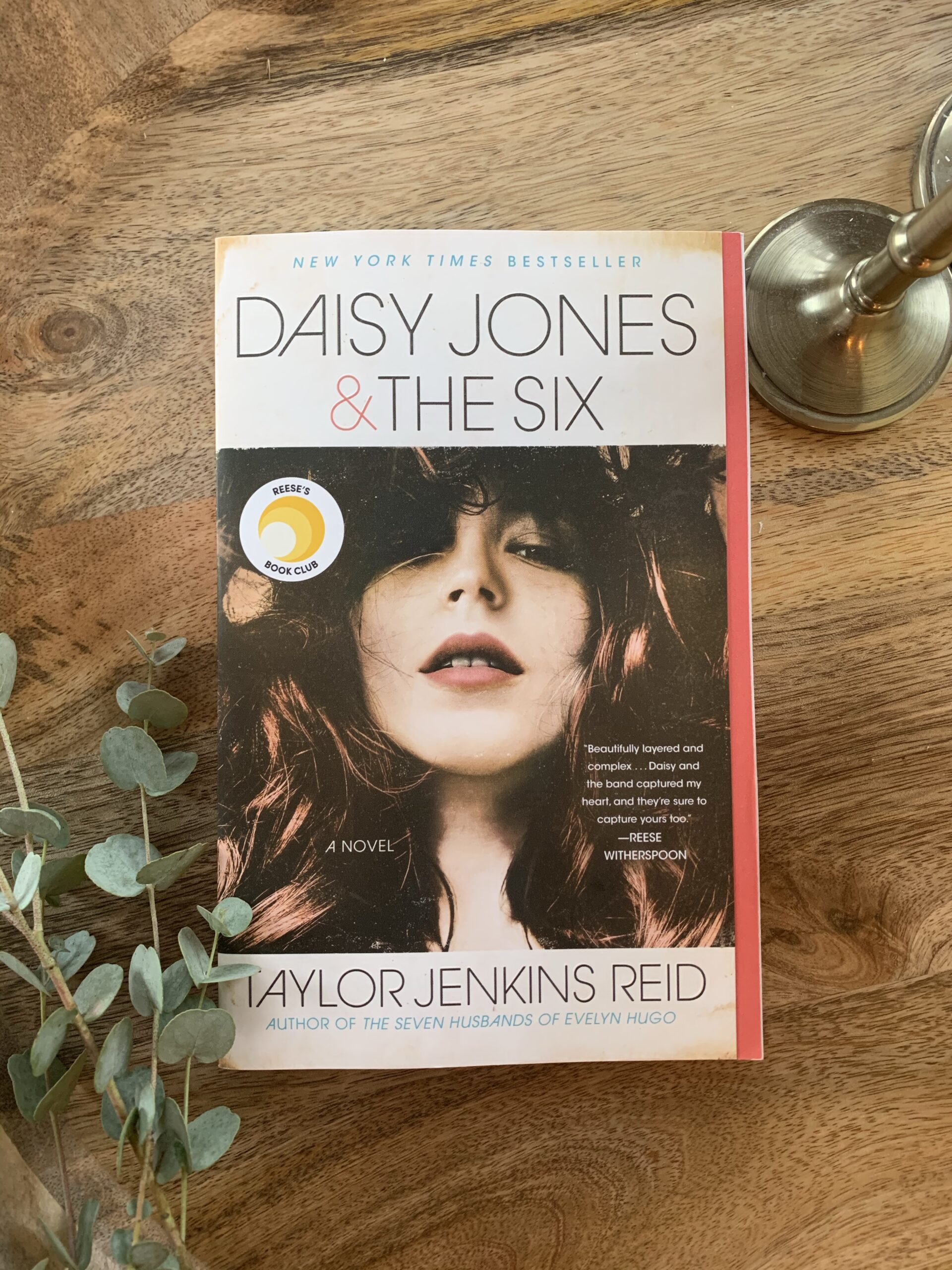 Rating
⭐️⭐️⭐️⭐️⭐️
This books earns 5 stars! The only small amount of disappointment from this book was the fact that it was not based on a true story. It is not historical fiction, but you will still feel like googling it in the end… It feels so real!! I cannot wait for the next book to be released by this author.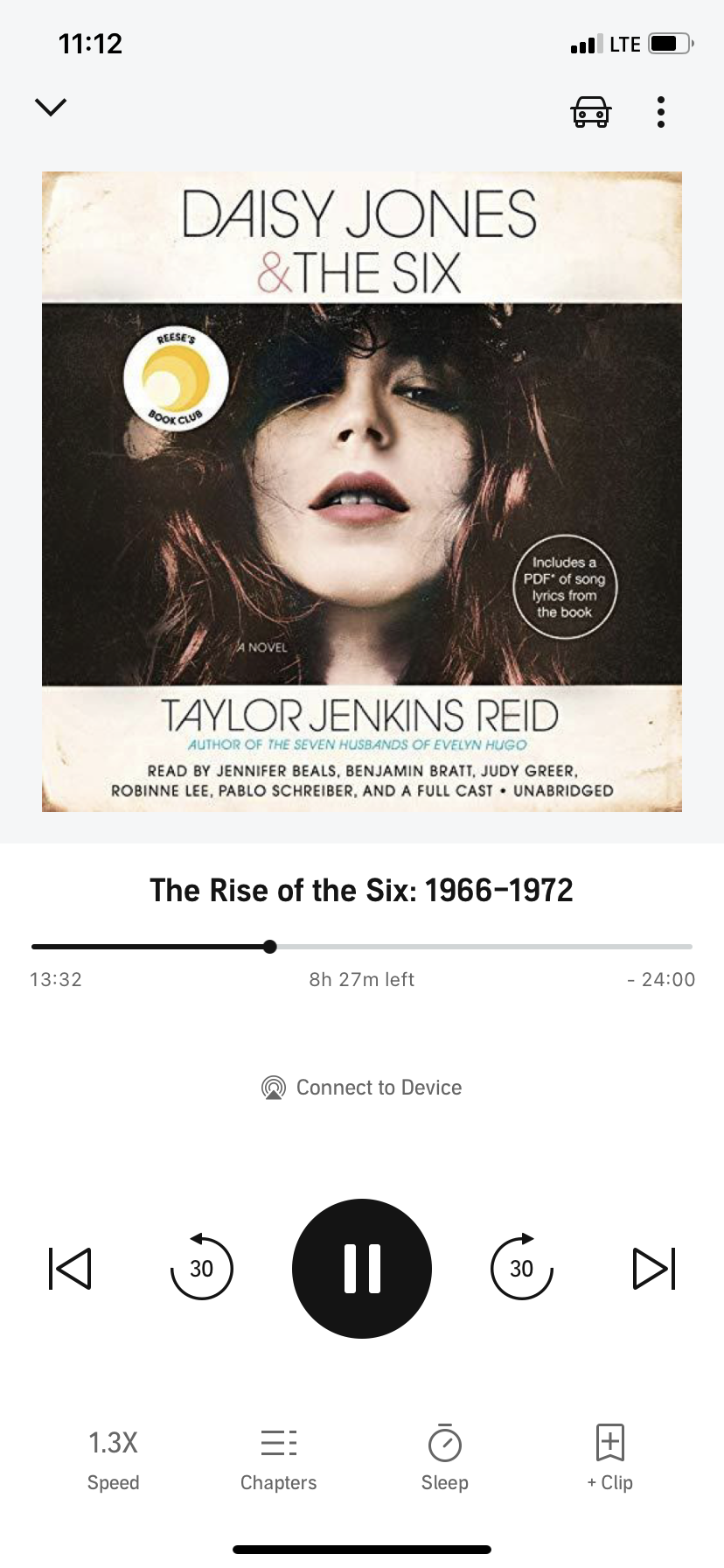 You should also consider the audio version of this book. Often, audio books have a single narrator, but this book gives voices to all of the band members and makes it truly memorable. Such an escape, you will not want it to end!
I am also happy to report that this novel is now in production for a miniseries! 🙌🏻 This is great news considering we all need more shows in queue during a pandemic!
If you love Daisy Jones, you should definitely check out The Seven Husbands of Evelyn Hugo, by the same author. This one was soooo good!
November Selection
We have just two more books to finish out this challenge! The November pick is The Lost Girls of Paris by Pam Jenoff. This is another WWII book centered around a ring of female spies. To check out all of the books that we have read so far this year, check out our challenge post.
-Kelly
Disclosure: This site may contain affiliate links for products and services that we recommend. If you make a purchase through these links, we may earn a small commission at no additional cost to you.