Our new locker system is the perfect storage solution for all of our kids' school and sports gear. Check out how I customized it perfectly to fit my family!
School is a little less than 3 weeks away and I honestly don't know how I feel about it. On the one hand, I think my school-aged kids are getting bored and could use the routine that comes with school. On the other hand, homework and all of the running are NOT appealing.
However, what I am super excited about, is our new locker system that I had built to house all of the kids' school stuff! With 4 kids (2 in school and 2 that will be soon enough as time goes too fast), I knew I had to do something to manage all of the gear that comes with school and extracurricular activities. Therefore, I decided to have locker-style cabinets built in our mudroom. I am so very happy with how they turned out!
I started by searching Pinterest to find images that I liked and then customized the system based on what I knew I wanted: 1.) drawers for shoes, 2.) long lockers, 3.) a bench seat, 4.) open cubbies on top for decor or possibly baskets and 5.) a locker for each child. I sent my photos and ideas to our contractor, and he was able to come up with a CAD design that was perfect.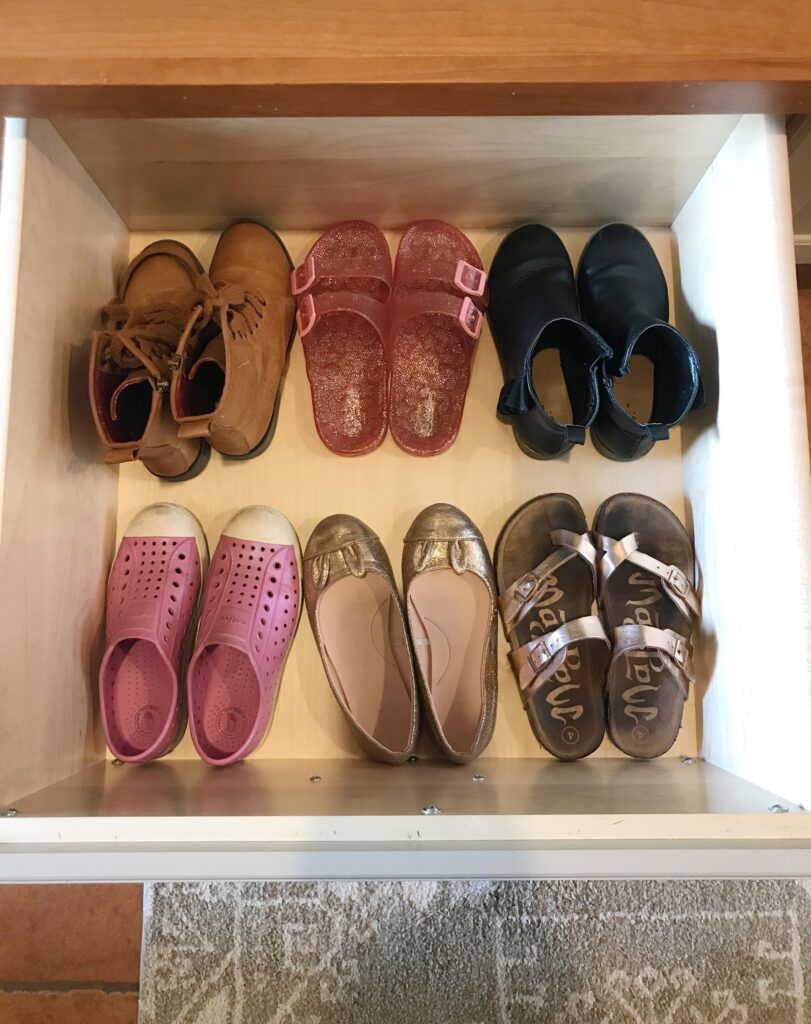 Next, I had to decide on the color of the cabinets. I recently had the perimeter of our kitchen cabinets painted Balanced Beige by Sherwin Williams (I love them!) so I chose to make the locker system that color. There are already some maple cabinets around the corner of the mudroom that I did not have painted, so I chose that option for the bench seat. My contractor agreed saying that portion would probably get beat up the most over time so stained wood would hold up much better than painted.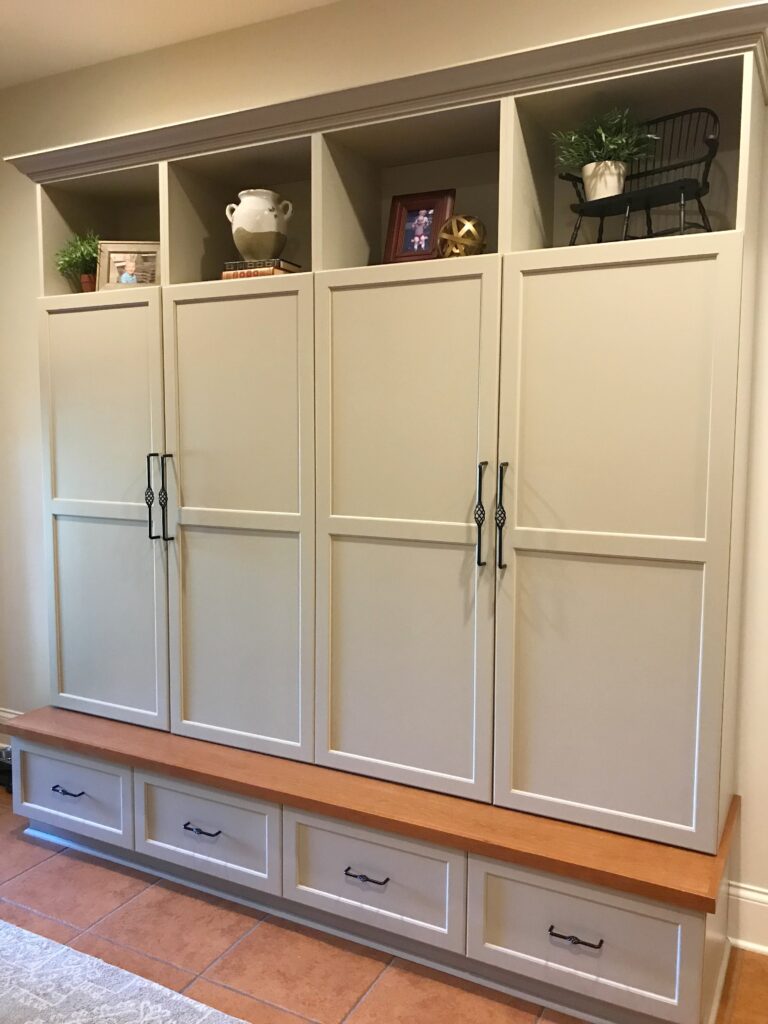 As far as hardware, I chose some that coordinated with the rest of our hardware in our kitchen/mudroom to make the entire look cohesive. I also opted for soft close hinges. I know how good my kids are at slamming doors!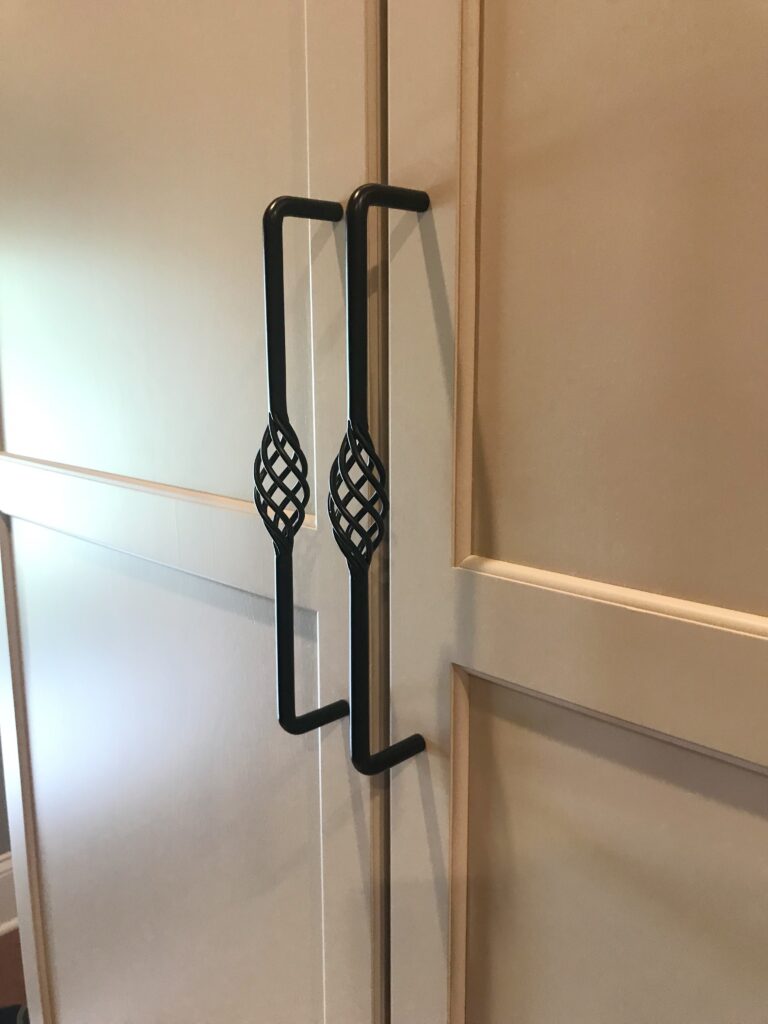 I am over the moon with how it all turned out! I hope you love it too!
-Brittany