Brighten your friends' and neighbors' days by surprising them with a May Day Basket!  It is an old tradition that is a fun and easy craft to make with your kids.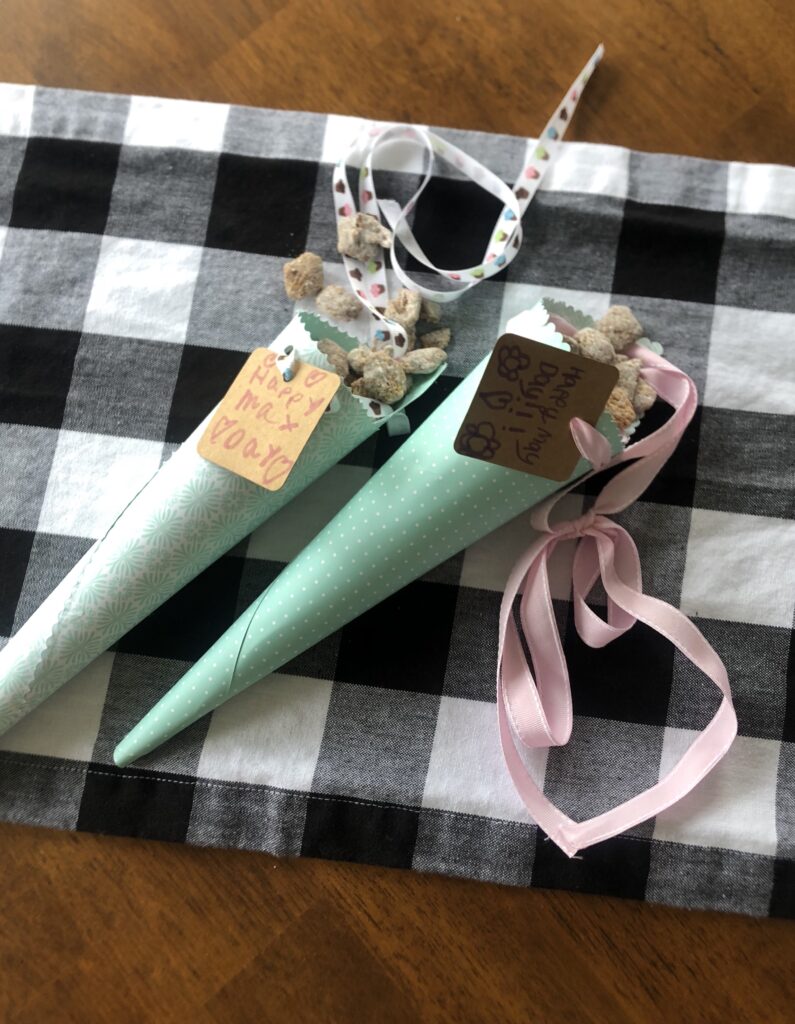 I was about the age that my kids are now when I can first remember making May Day Baskets. We used Styrofoam cups, with pipecleaners as handles, and filled them with popcorn. Fancy, huh?!? We did decorate the cups with stickers and then drew pictures on them, so I guess we were pretty crafty. We would hang the baskets on our friends' and neighbors' door handles, ring the doorbell, then run as fast as we could so we would not get caught. So much fun!
Consider making May Day Baskets this May 1st.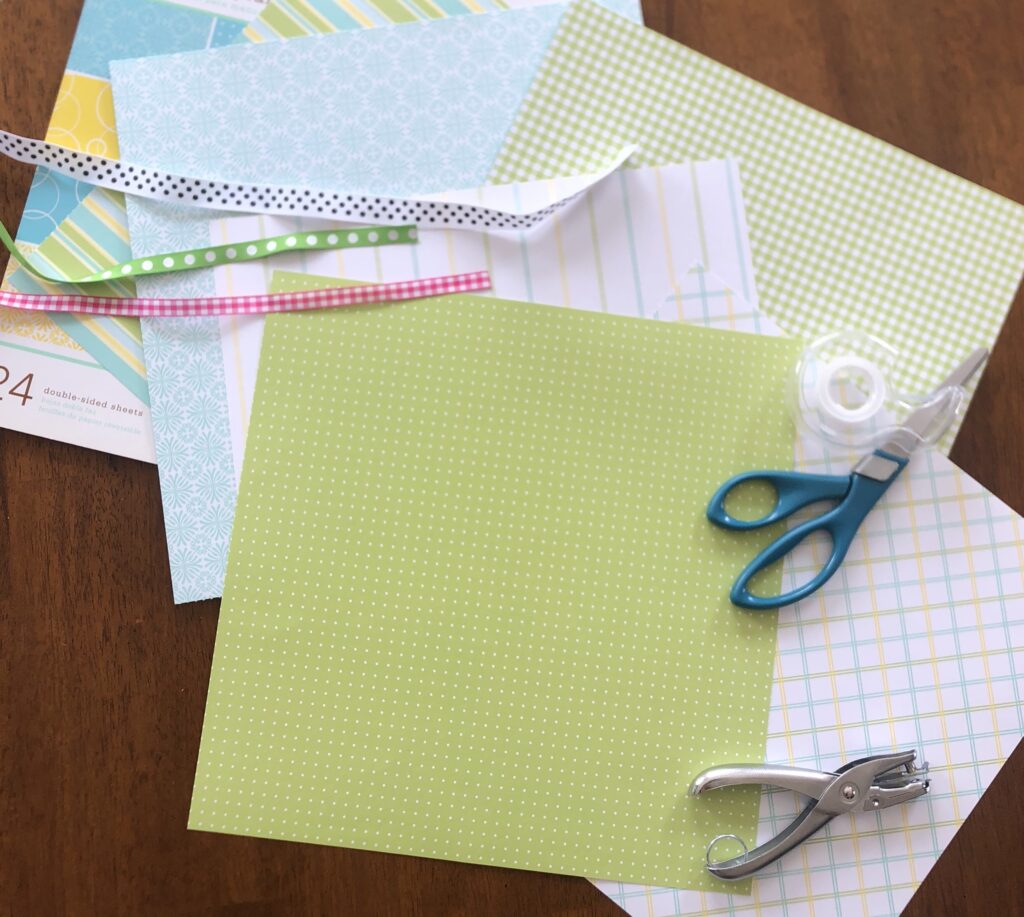 To make May Day Baskets is very easy: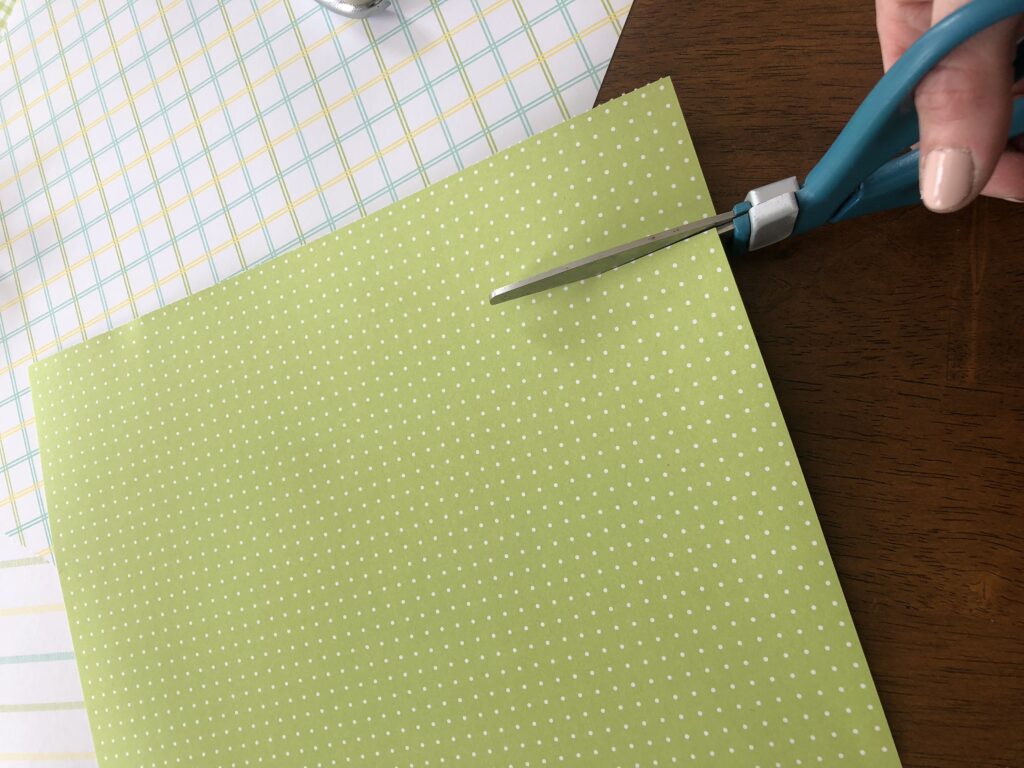 Start with a square piece of paper. I found this pretty 12 by 12 paper that was perfect for making May Day Baskets. You can use any size of paper, and can cut it to make it a square. We actually cut our paper down to 10 by 10 so that our cones were not so big (didn't want one person to get all of our puppy chow mix).
If you do not have designed paper, use construction paper and have the kids decorate it.
To make them a little prettier, cut two edges of the square into a scallop design. I just cut them freehand.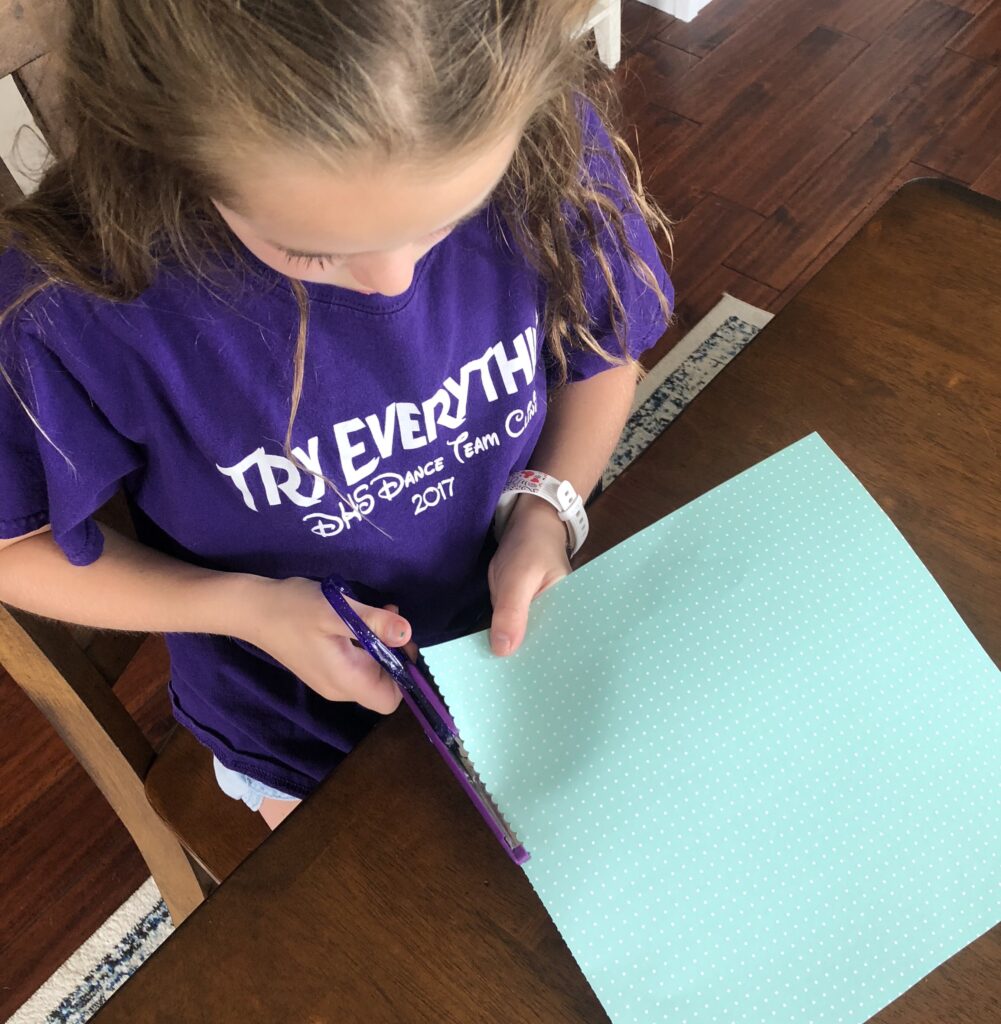 Roll the straight edges together to form a cone, then tape the edges together. Do not worry if you do not get the cone very tight. I added a piece of candy (leftover Hershey's chocolate egg from Easter — perfect way to get rid of some of that leftover Easter candy!) to the bottom of the cone so that no puppy chow mix would fall out.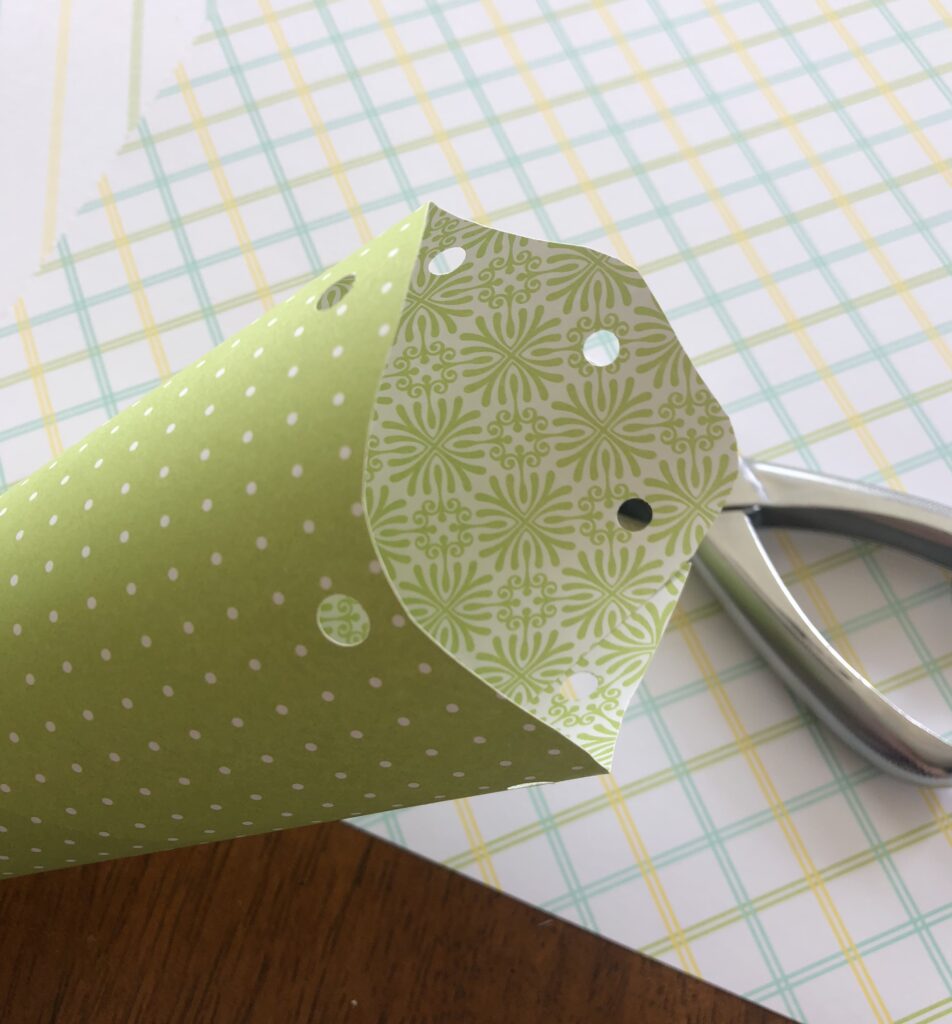 Using a hole punch, punch holes around the top edge of the cone.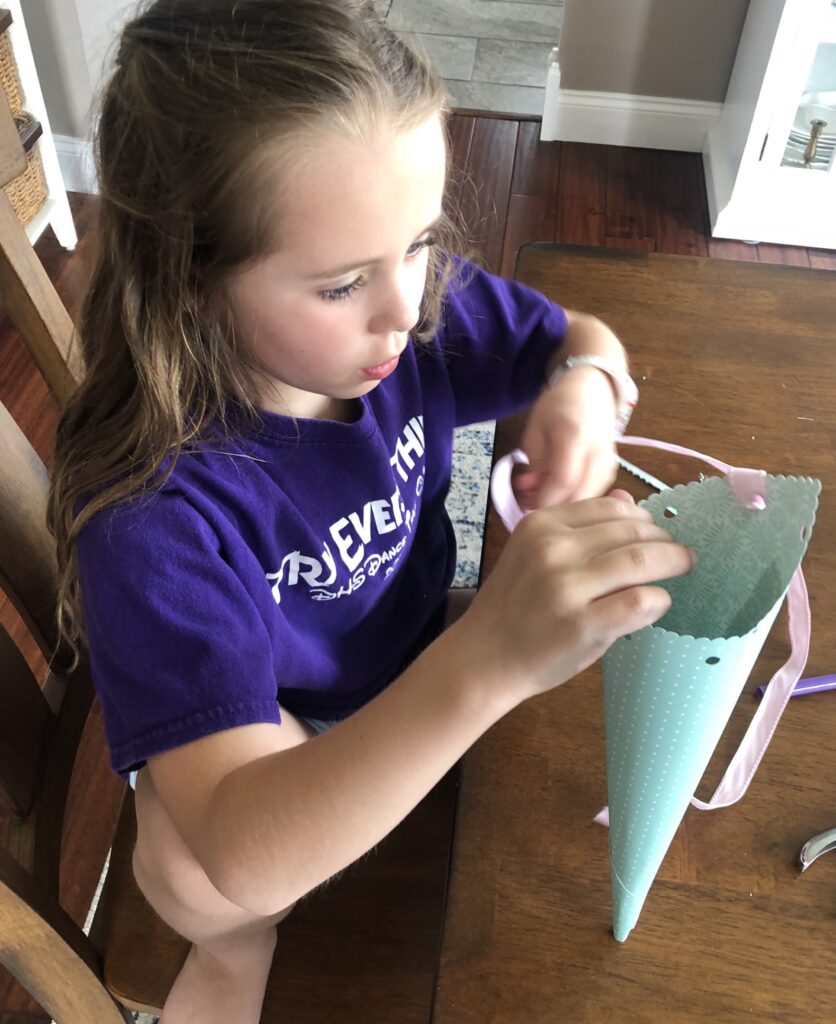 Cut a piece of ribbon that is long enough to weave in and out through the holes in the cone, leaving enough extra to tie a bow to hang the May Day Basket on a door handle.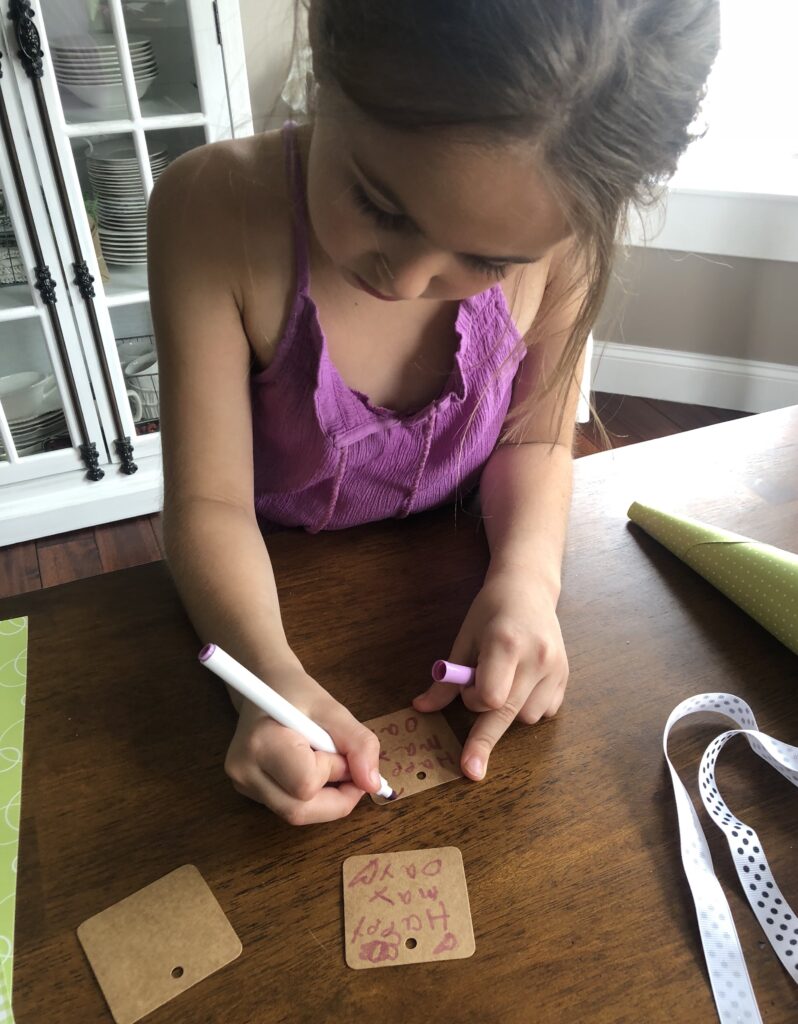 Make sure to add a little tag saying Happy May Day!
Fill your May Day Basket with whatever you would like. We made puppy chow for these, but the ideas are endless. You could use popcorn, candy, or flowers.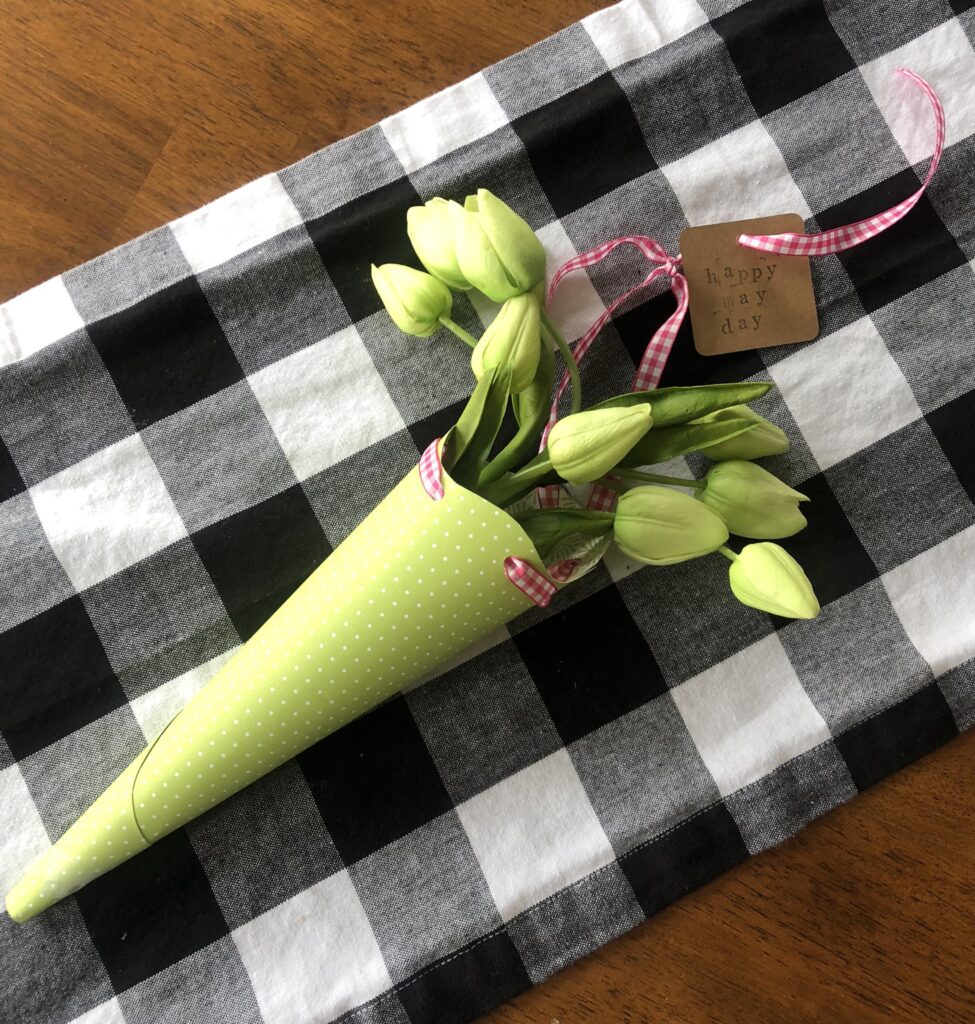 Faux flowers or plants are a perfect idea, as well!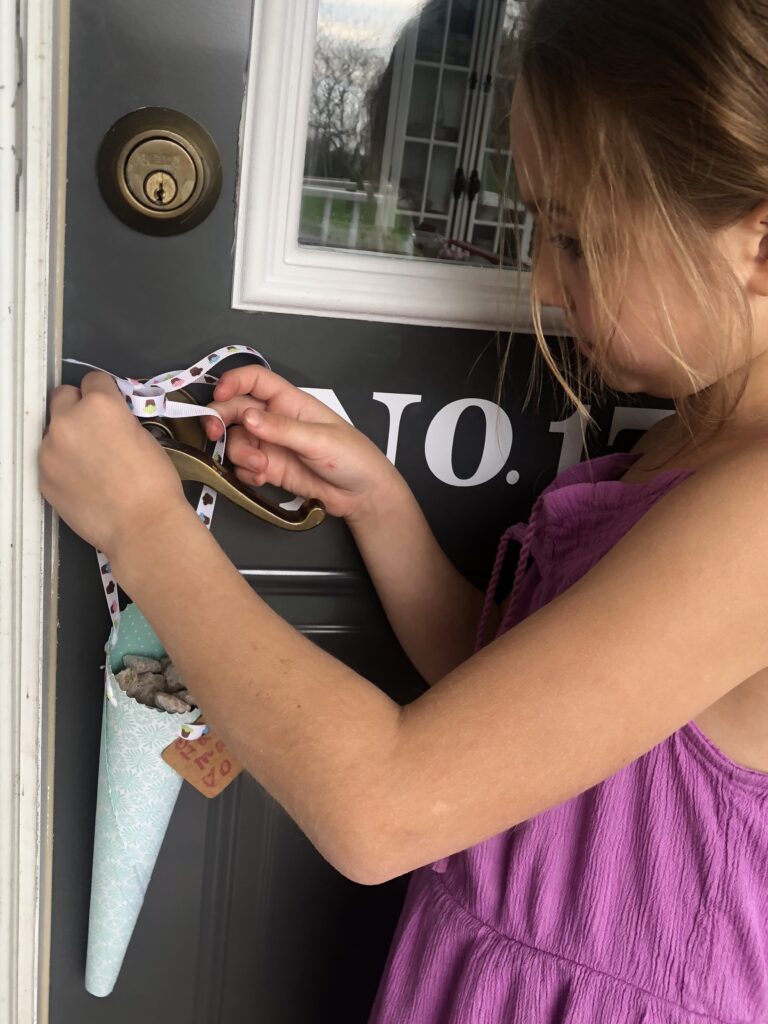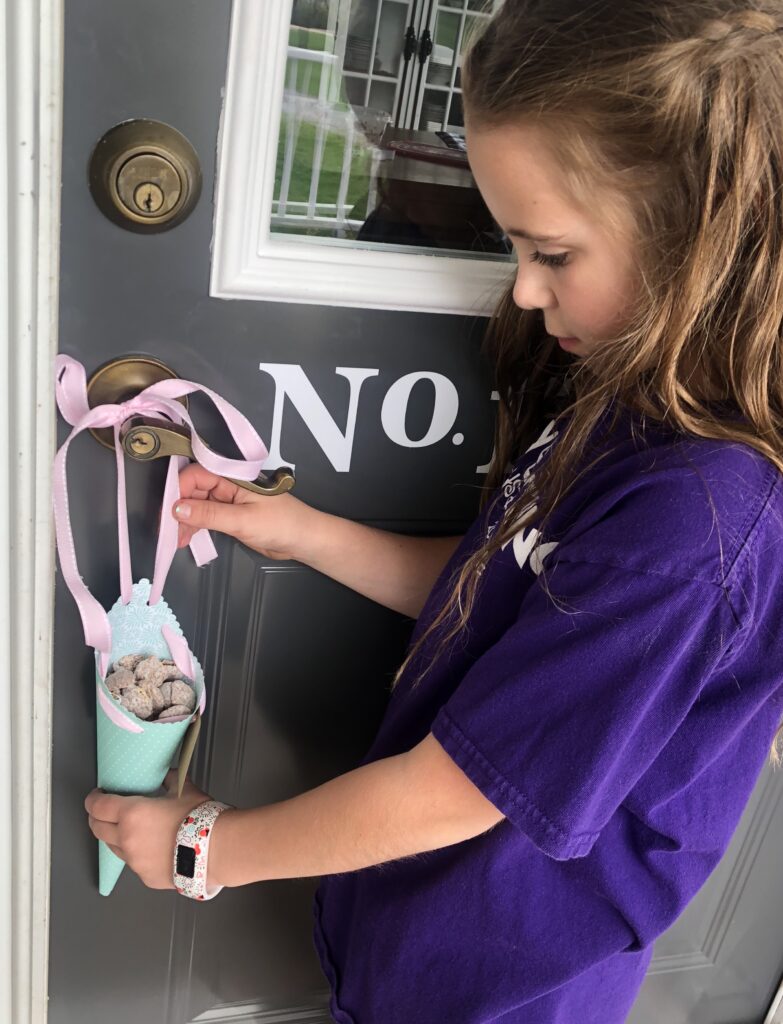 Happy May Day!
-Callie