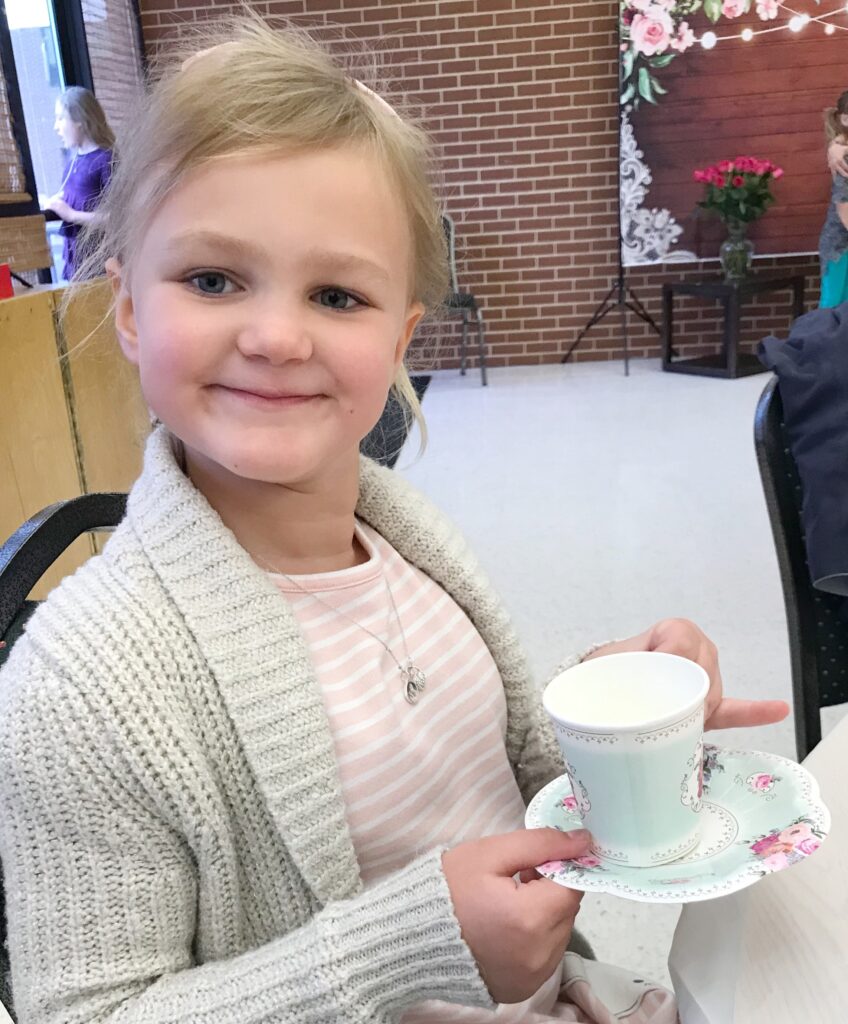 A few months back, I attended a talk on instilling manners in children. It was fantastic. The presenter was Melenie Broyles from Etiquette Saint Louis. She does etiquette training for both youth and corporations. Melenie gave the group (made up of moms with young children) so many helpful tips and tricks for teaching good manners to our kids.
Personally, I know teaching manners can easily fall to the wayside as oftentimes I am struggling to just get us all through the day. I feel a sense of achievement if I can simply have them fed, bathed and to bed on time. However, having polite kids is important to me and I left Melenie's presentation invigorated and excited to try some of her tips. I also knew I wanted to share many of the things she discussed with you all, so here it goes.
Teaching Polite Behaviors
Ages 0-1
For babies, Melenie said there is nothing more important than modeling polite behaviors yourself. By parents consistently saying "please" and "thank you", we are showing our kids how to be polite and eventually they will emulate the same behaviors.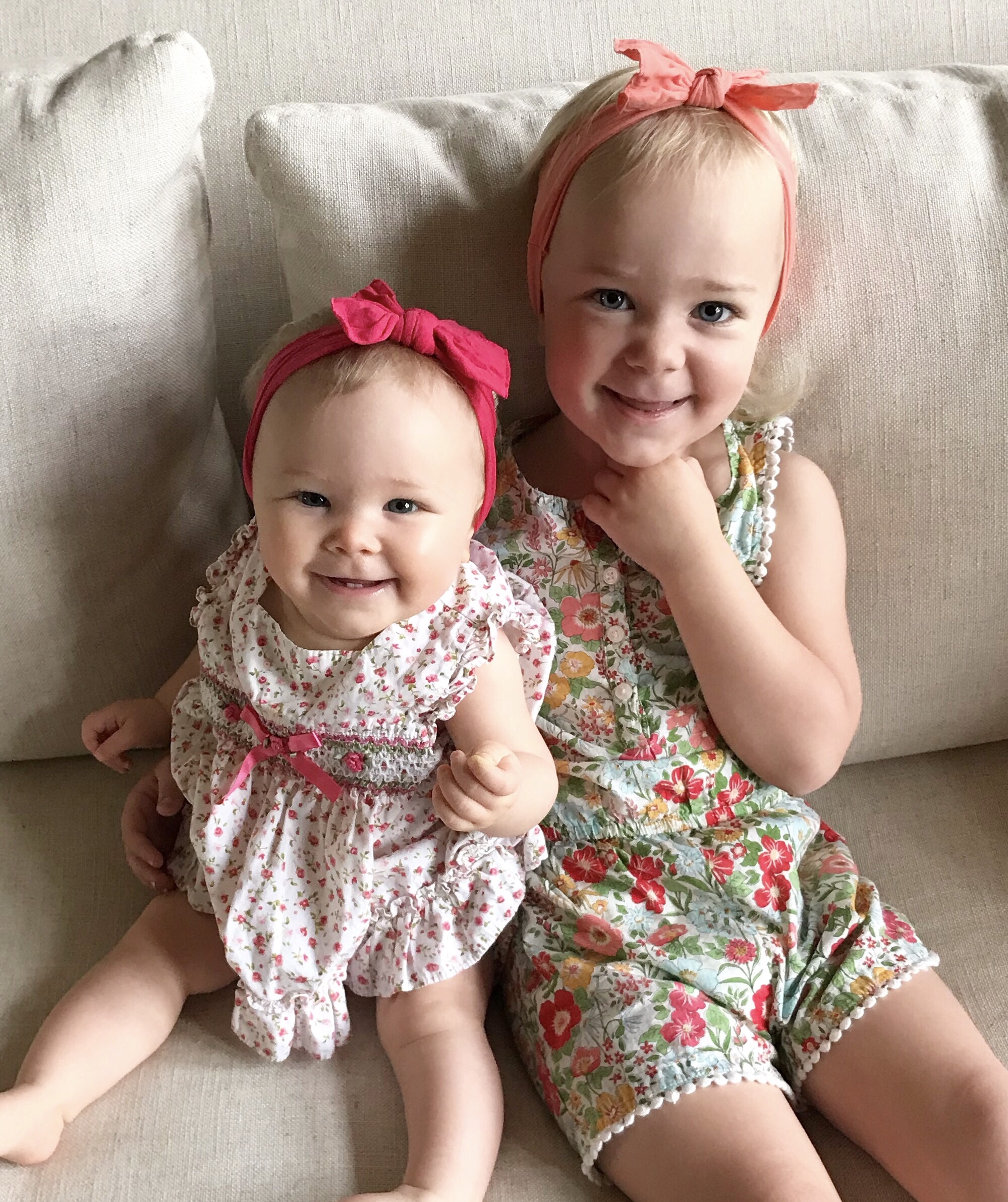 Ages 1-3
Melenie stated "Teaching to Wait" is important to introduce at this age. Kids need to be made aware of when it is the appropriate time to do something. Interrupting mom while she is in the middle of a conversation with another person, is not appropriate. Parents should also be demanding The use of "please" and "thank you". If you don't, it won't become a habit.
Ages 3-5
As these are the preschool years, it is important to explain and practice how you expect your kids to behave in school. Not interrupting is really important along with waiting for all instructions before beginning an activity or asking a question.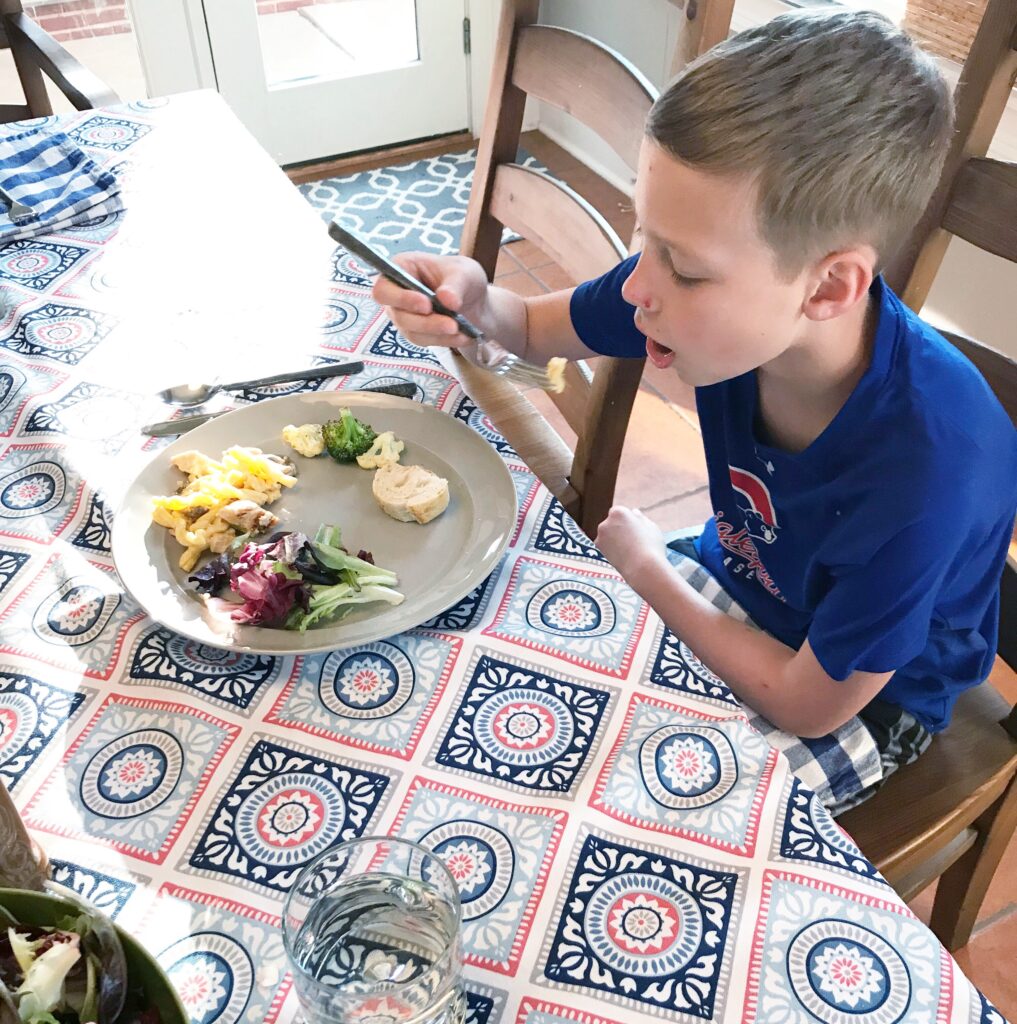 Ages 6-8 (and beyond)
Melenie urged us to teach our kids how to give a firm handshake at this age. It was also discussed that we should require them to thank their coaches and teachers. I once had a student that came up to me after every class and thanked me for my lesson. I was completely blown away! It was so sweet and feeling appreciated is priceless.
She also said we need to let children know which topics are not appropriate to discuss outside of the home.
Require the writing of thank you notes. (This is a pet peeve of mine!) Melenie agreed we should demonstrate how to write thank you notes and insist that they are written. She talked about a friend of hers that had the rule that no gifts could be played with until their child completed her thank you's! Well played to that mom!
At this age, kids need to maintain eye contact while speaking. As a former teacher, it is very common to have a child looking around or down at the ground when you were talking with them. It is not a skill that comes naturally, but definitely a great one to have.
Use titles. Kids should be respectful and use Mr., Mrs., Miss, and Ms. (along with the last name) when talking to adults.
Learning how to start and engage in conversations is also a useful skill at this age. I am not a natural conversationalist, so I fully agree with teaching this skill early. (It could have saved me some awkward moments.) Occasionally we will have sample conversations with our kids before going to different events where they will see (and be required to speak with) people to which they're not accustomed. It definitely makes their task easier and I think it almost comes naturally to our son now.
Table Manners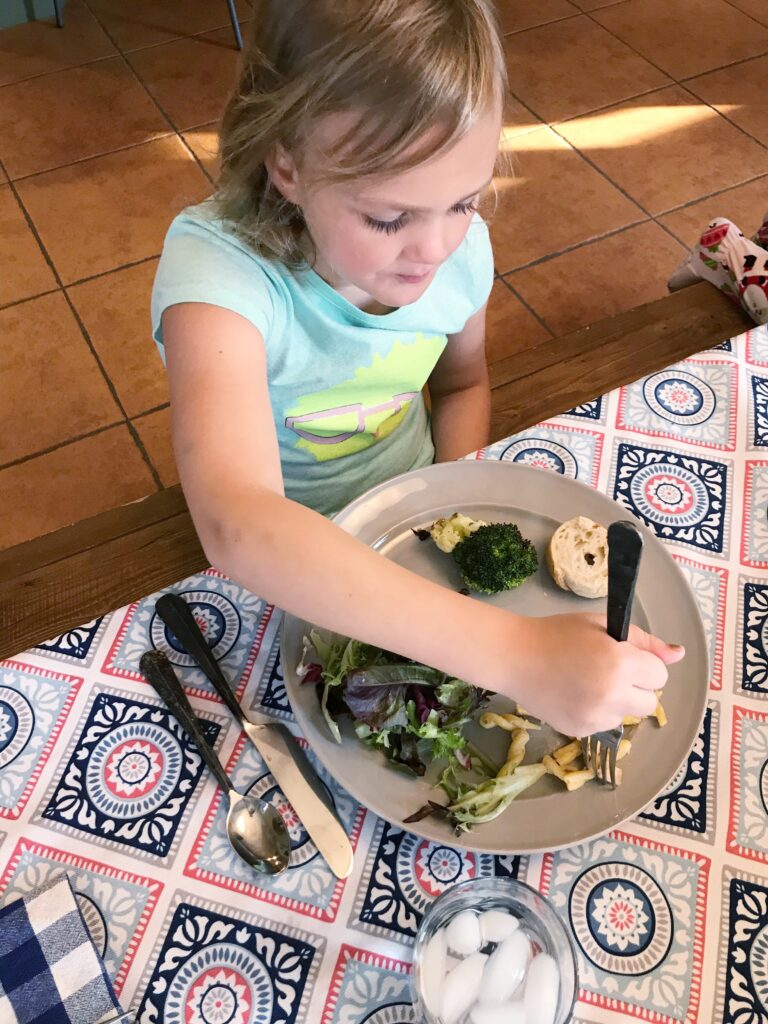 Eating dinner together as a family is really important at all ages. When kids are little, though it can be a challenge corralling them, they should be required to sit at the table like the rest of the family. Try giving them utensils so they can get used to using them. If they drop their utensils in favor of using their hands, keep placing the silverware back in their hands.
Kids should be encouraged to close their mouth while chewing and swallow before drinking. I also try to remind them to keep their elbows off the table, place the napkin in their lap, to not leave the table before asking for permission and (my daughter's personal favorite) to not climb across the table in order to grab another slice of garlic bread.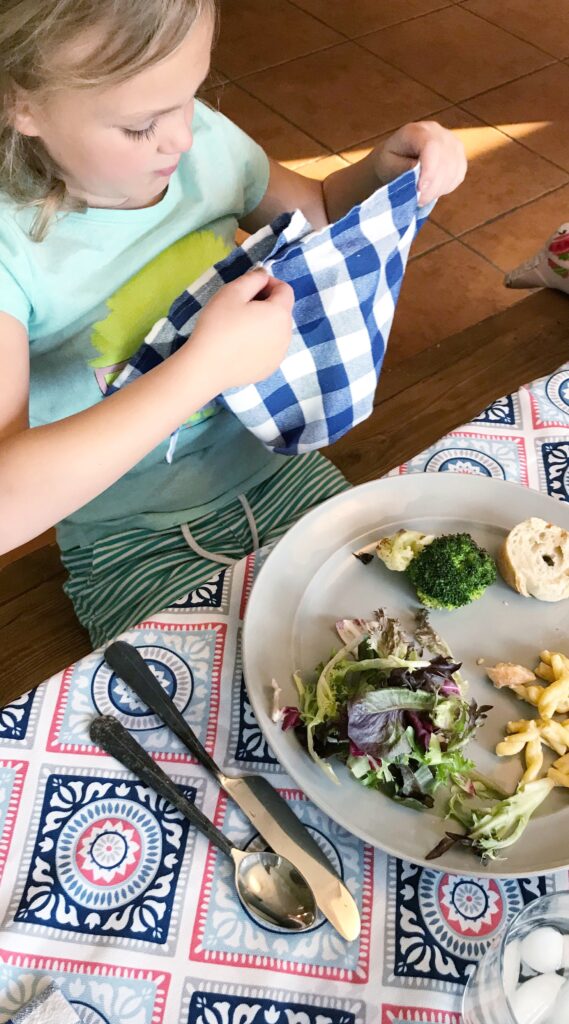 She feels family dinners also help picky eaters. It does make sense. Eventually, if they see other family members eating their vegetables (and, in effect, not dying) they will be less reluctant to try them too.
Eating together also promotes family discussion. It is essential for kids to realize parents have bad days too. And, by talking about our challenges or how you managed stress in healthy ways, we are demonstrating to our kids important life skills.
Don't allow electronics at the table. (This goes for kids and parents.) It is a bad habit that says to the other people around that they do not have your undivided attention and interrupts conversations. Also, if a kid has their nose in a tablet, they aren't practicing conversational skills.
Someone had asked about advice for teaching our kids to set the table. She had the coolest tip. She said to remind the kids that "fork" has four letters and so does "left". This can help the kids to remember that the fork goes on the left. In turn, "spoon" and "knife" have five letters along with the word "right" which is where they go. How cool is that?! She then asked if anyone ever went to a wedding with a fancy setting and wasn't sure which bread plate or water glass was there's. Many of us laughed as we've all been there. She said that you can hold both hands out, thumbs facing up and point. Your left hand makes a "b" and will point at your bread plate and your right hand makes a "d" and points at your drink. Amazing! I just love a fun and useful tip!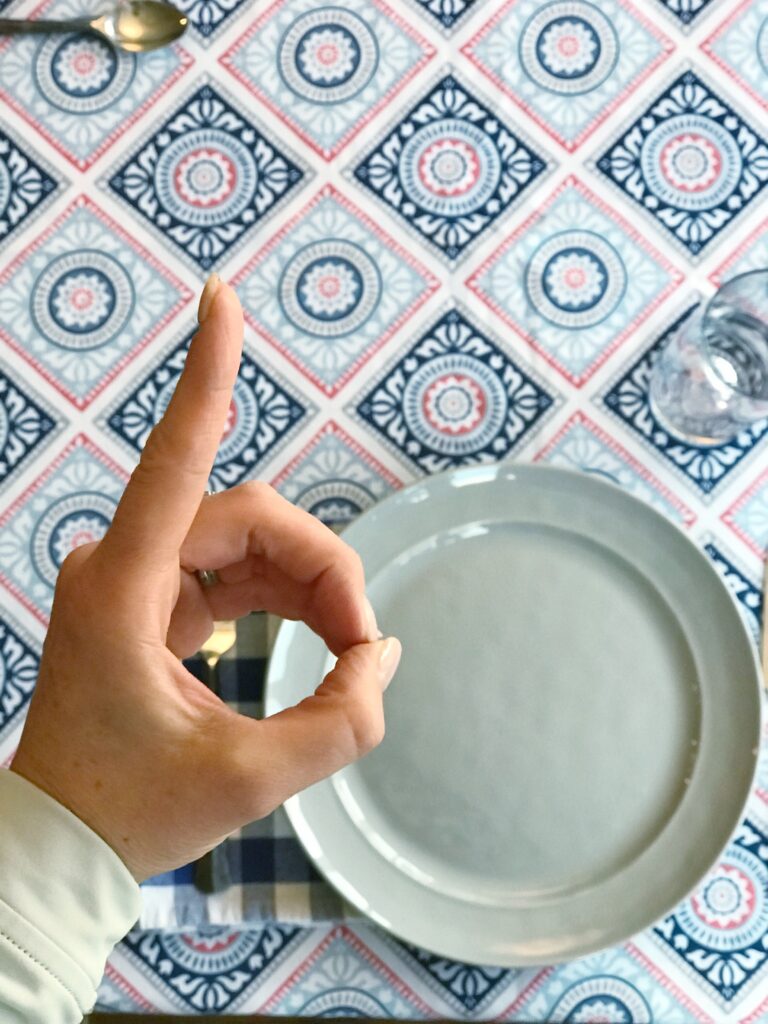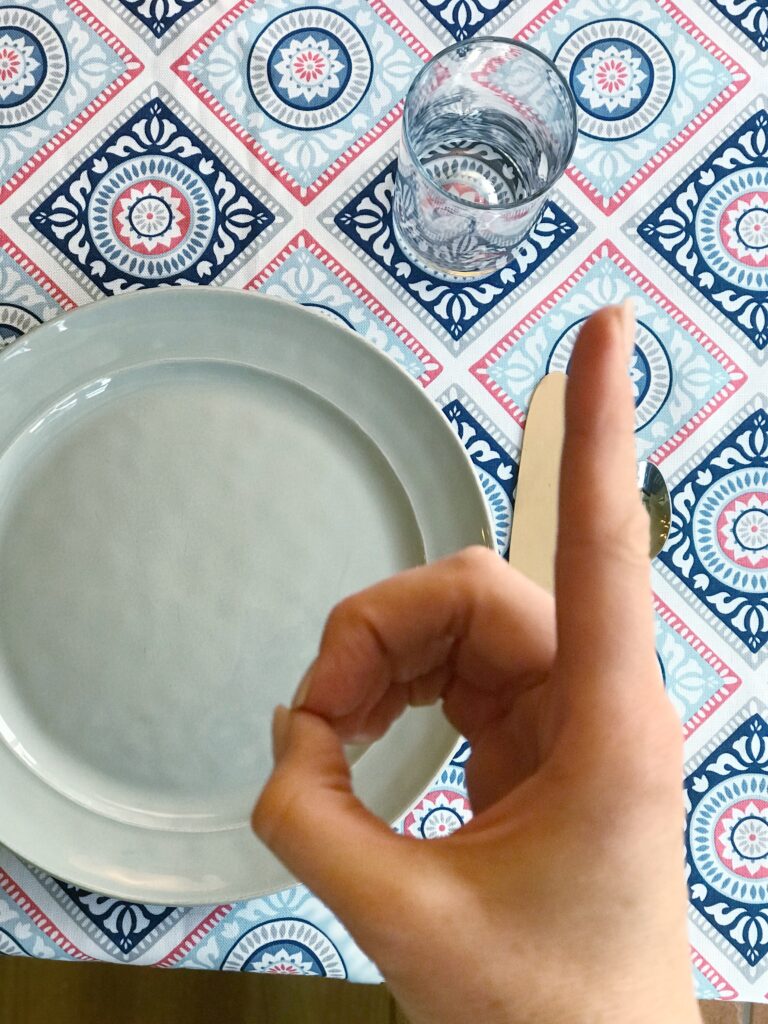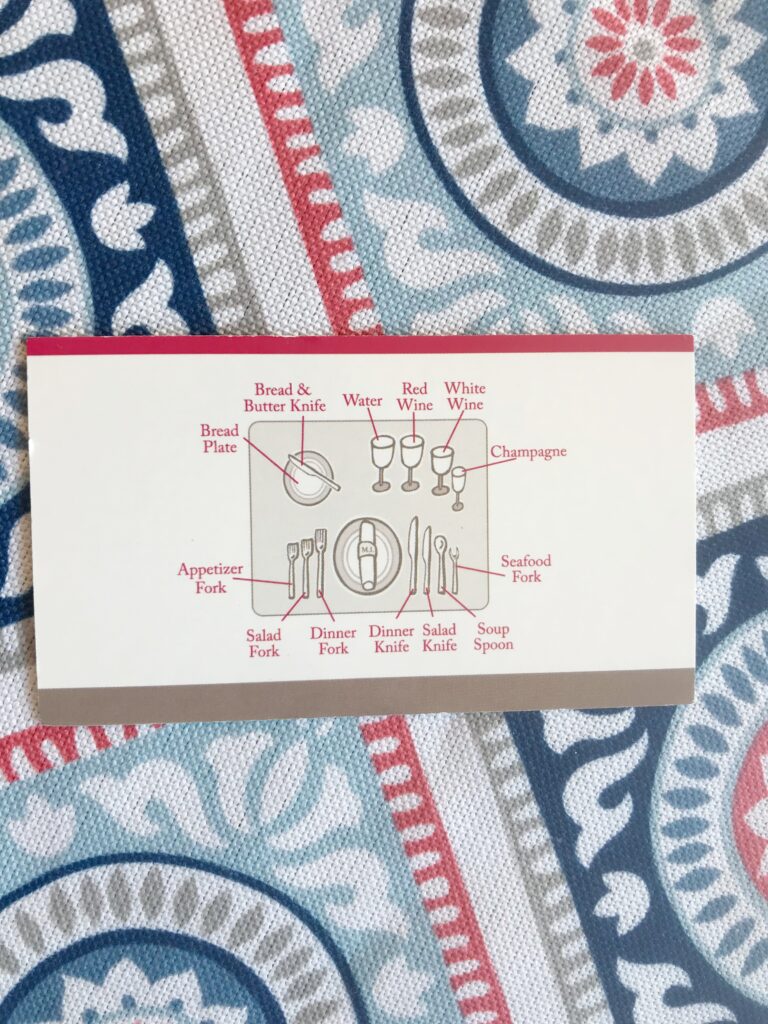 Play dates and Outings
Many of the moms wanted advice on handling play dates and trips out of the house. Melenie stated it is very important to set and discuss rules and expectations ahead of time. Letting the kids know what you expect beforehand, and regardless of how other children behave, is key. It is also important to let your kids know it's not their responsibility to correct another child.
Other Things to Remember
"Change the heart, not the behavior". Melenie said teaching kids manners is more than simply making them polite. It is about teaching them how to naturally be respectful and appreciative. It is giving them the skills and confidence to face new people and situations.
It is imperative that kids are taught how to use social media wisely. Safeguards should be in place and appropriate usage should be demonstrated.
Modeling is key. You don't want to spend time removing your bad behaviors from your kids.
And, most importantly, be consistent and persistent! Always demand manners be used. Stay strong! The moment you give in, you will have to start the teaching process all over again. Require kids to always be respectful and polite. Eventually, they won't need to be reminded.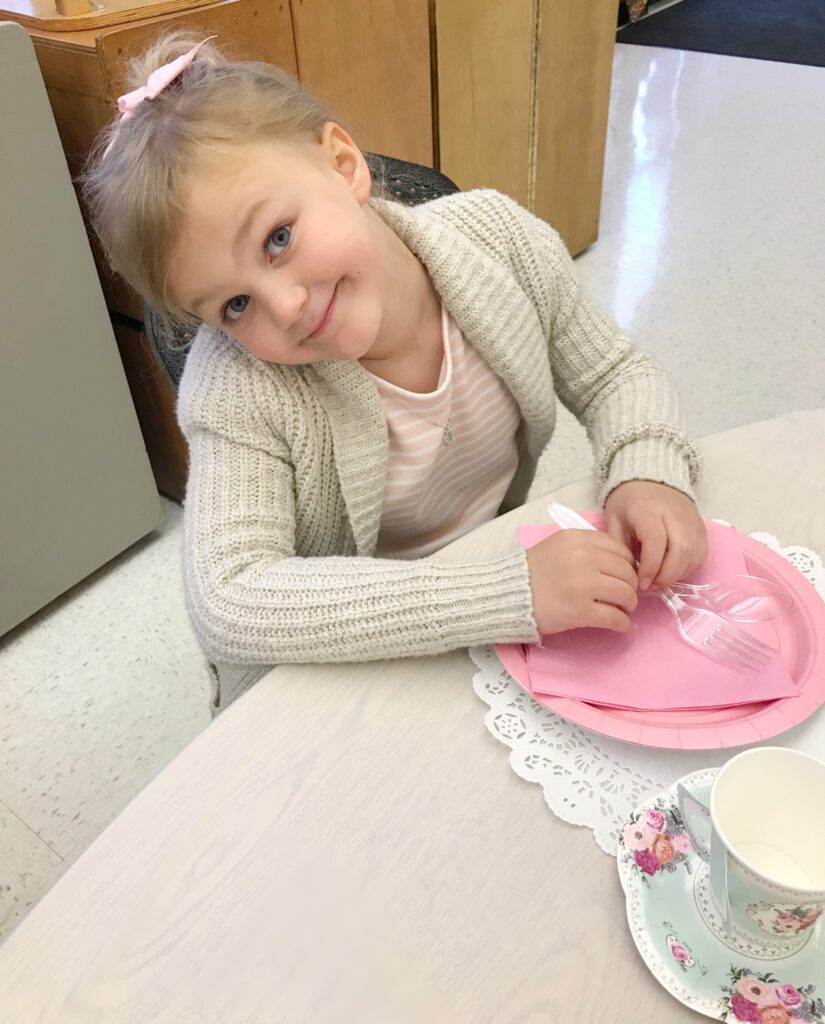 That sums up most of my takeaways from the talk. I hope you've gained something useful too!
-Brittany