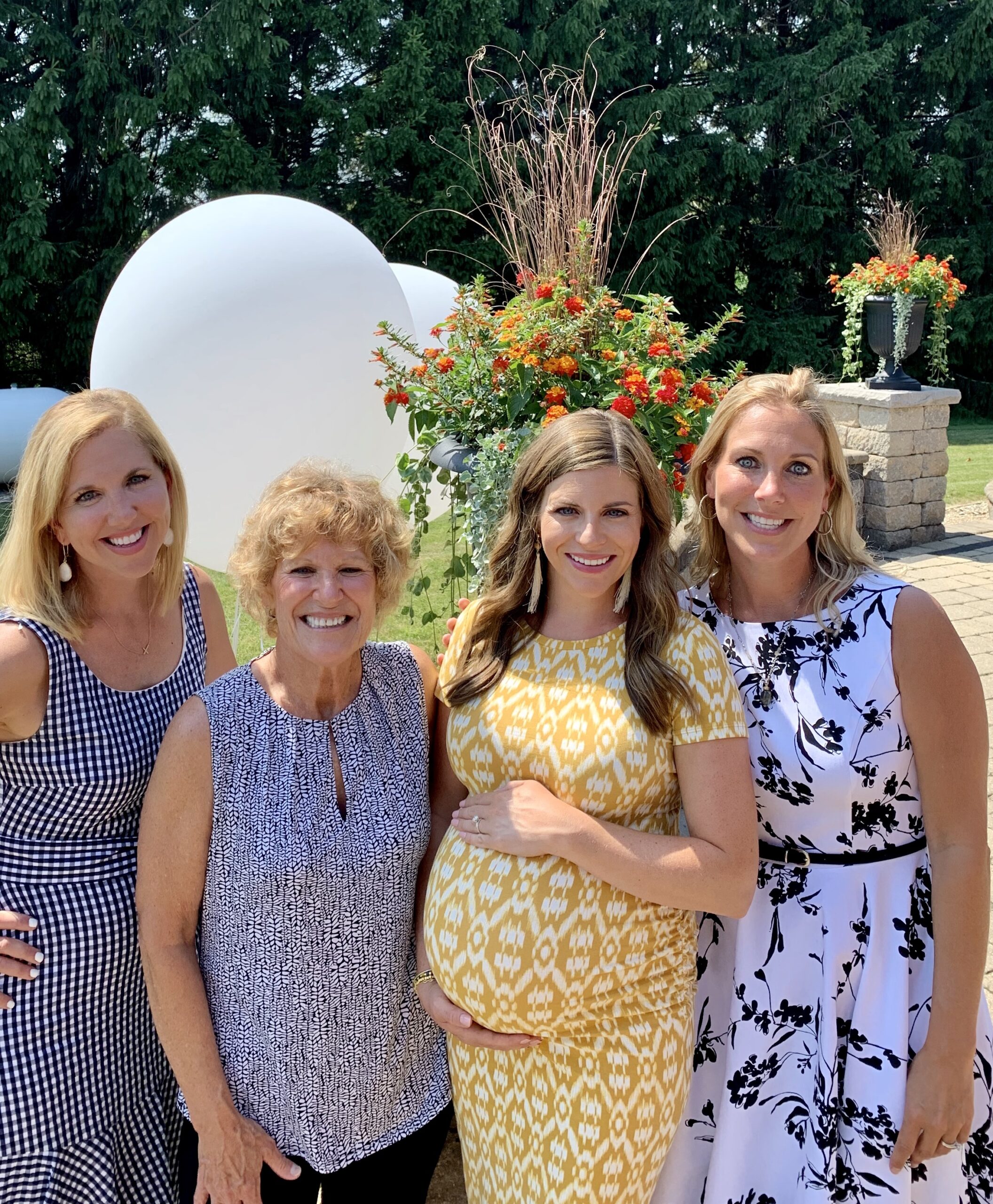 Today I am sharing all of the details from this BEE-utiful baby shower! A bee theme is the best for a gender neutral baby shower! A wonderful day for Mama-to-Bee!
Hasn't this been a stressful time to celebrate baby showers, bridal showers, and graduations? Ugh Covid has changed so many party plans…including a shower for my beautiful sister in law.
After many changes in venue and format, this Covid friendly baby shower turned out perfectly! We decided an open house would be best so that people could come and go as they please. The patio allowed for everyone to spread out and be socially distanced. To abbreviate the schedule we did not serve a plated lunch and there were no games. I am not usually a fan of the games, so this made for a great day!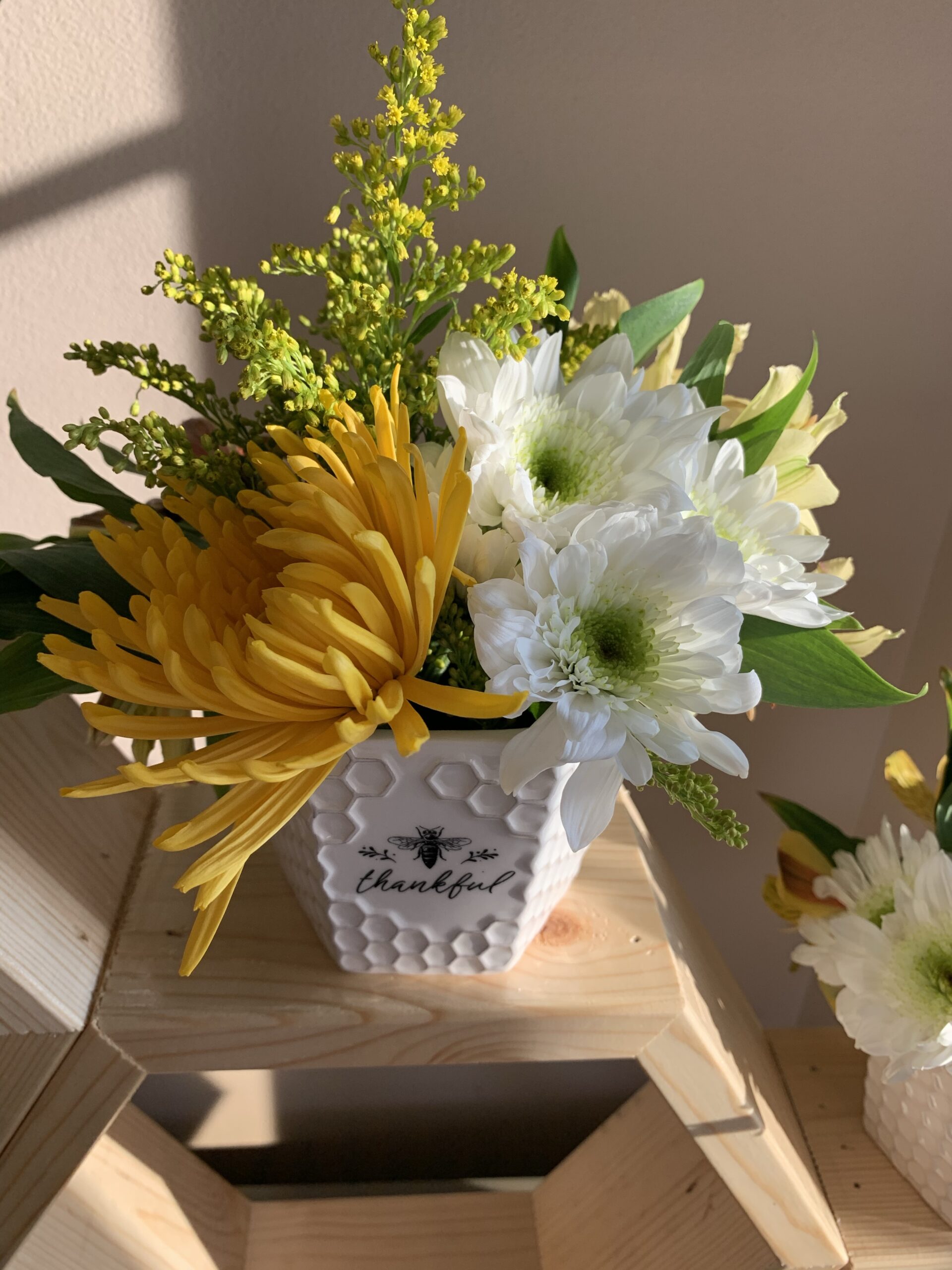 All of the food served was individually prepared. Everyone was able to grab a quick snack off of multiple platters set around. This is especially fun if you are like me and want to continue to snack. No one could tell if you swiped another cupcake on the way to the bathroom!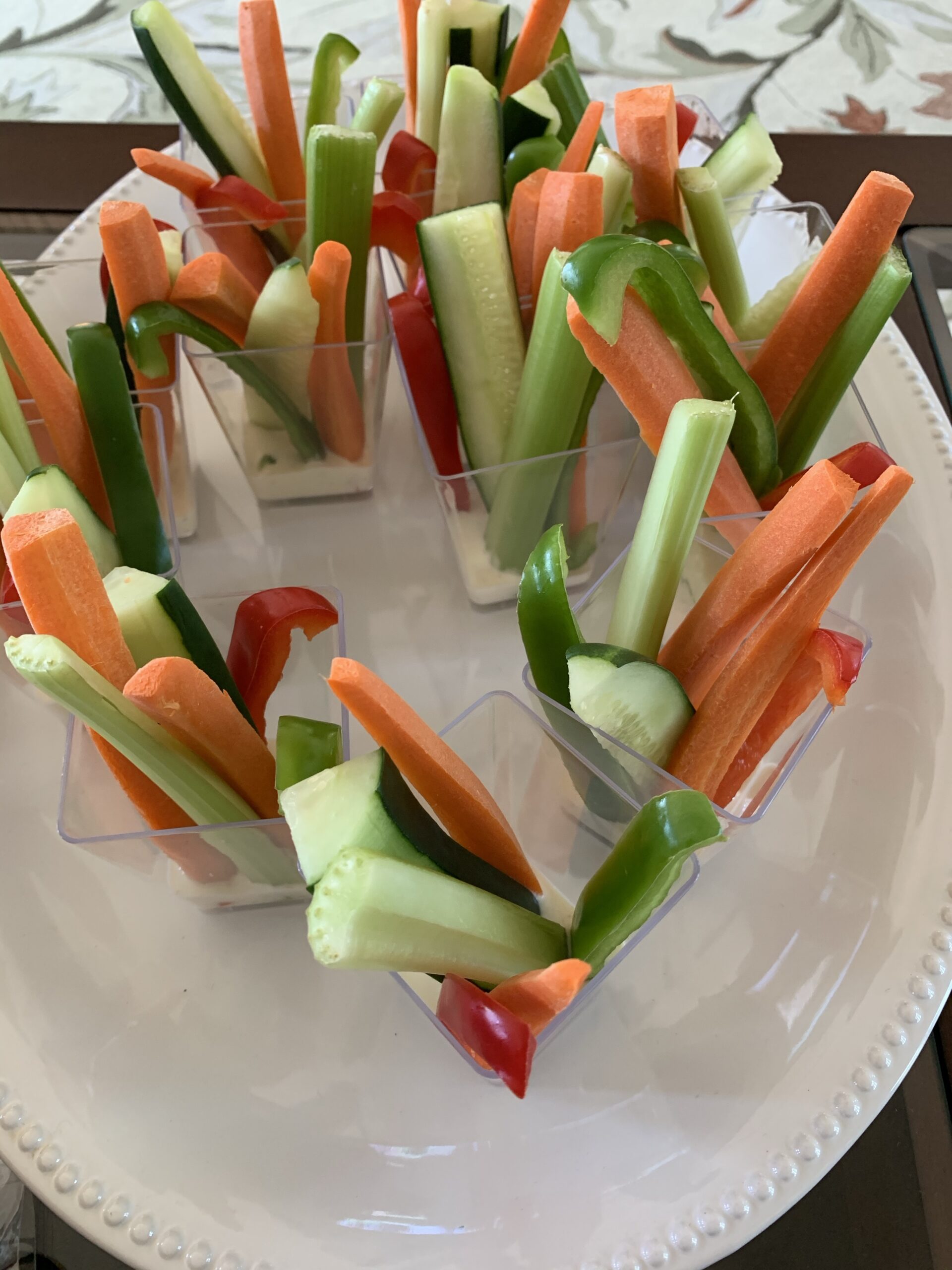 The vegetable and ranch dip was put into individual, clear cups. Cute and easy!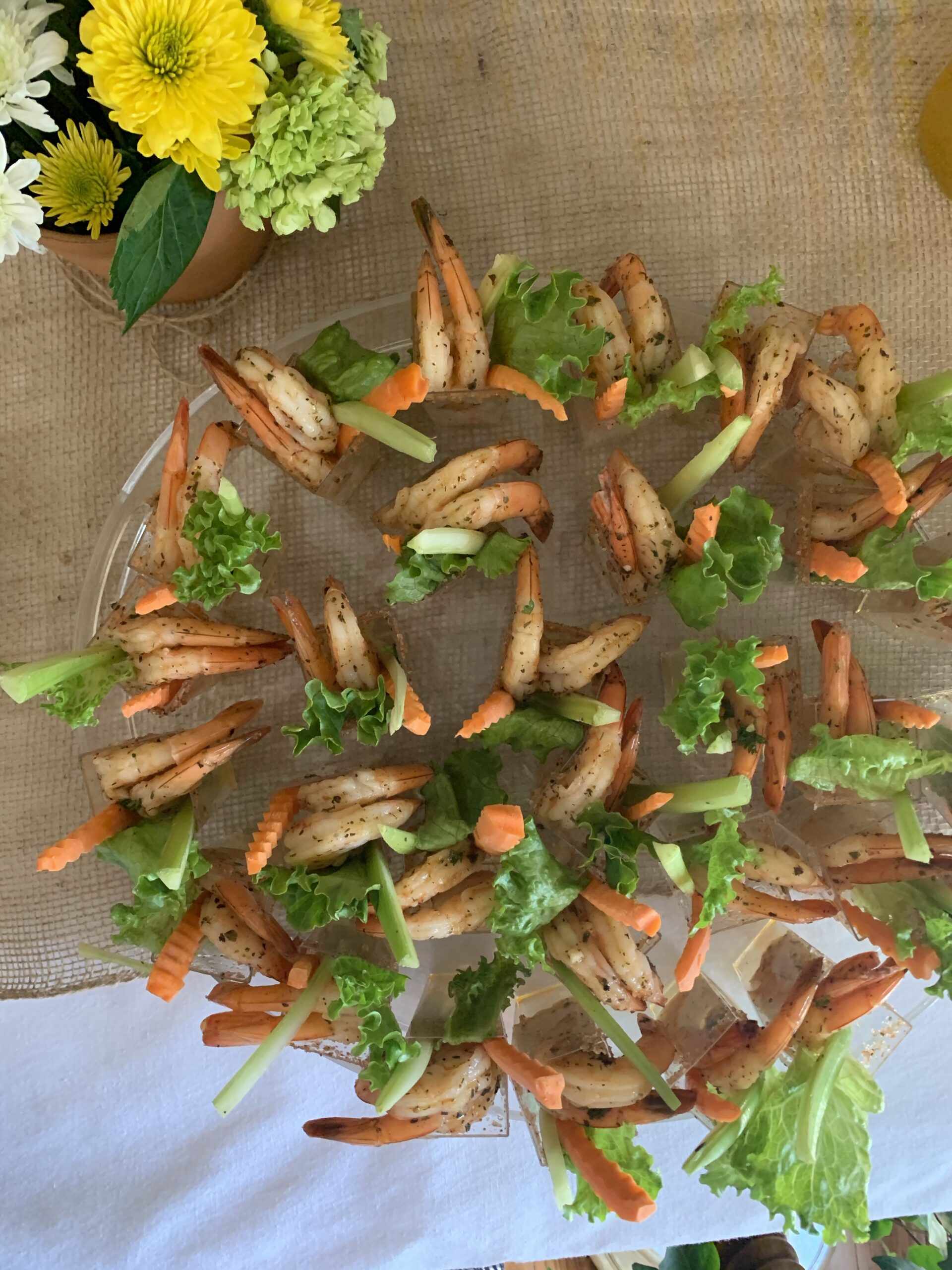 Similar cups were used for the shrimp cocktail. My aunt put these together and they were the best!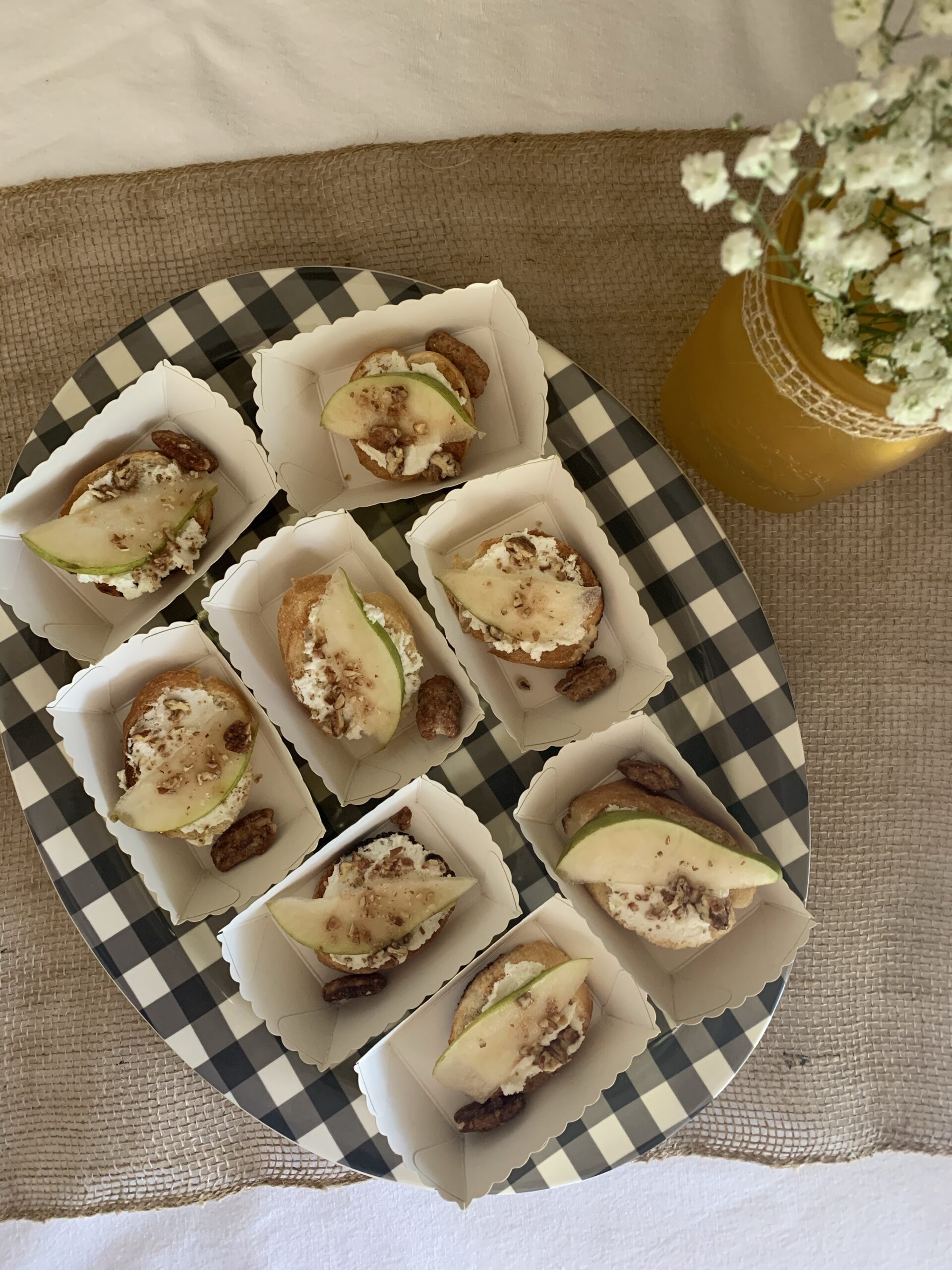 Paper boats (similar) were used for these pear and goat cheese crostinis. The appetizers were all made ahead and then brought out right before guests arrived. Not pictured were the fruit skewers and caprese salad skewers. Bamboo skewers are perfectly Covid friendly! ??
The honeycomb backdrop was built by my husband during his quarantine free time. It was adorable for setting cupcakes and flowers on. The balloon arch is a very simple kit purchased on amazon with some fresh eucalyptus tucked in between.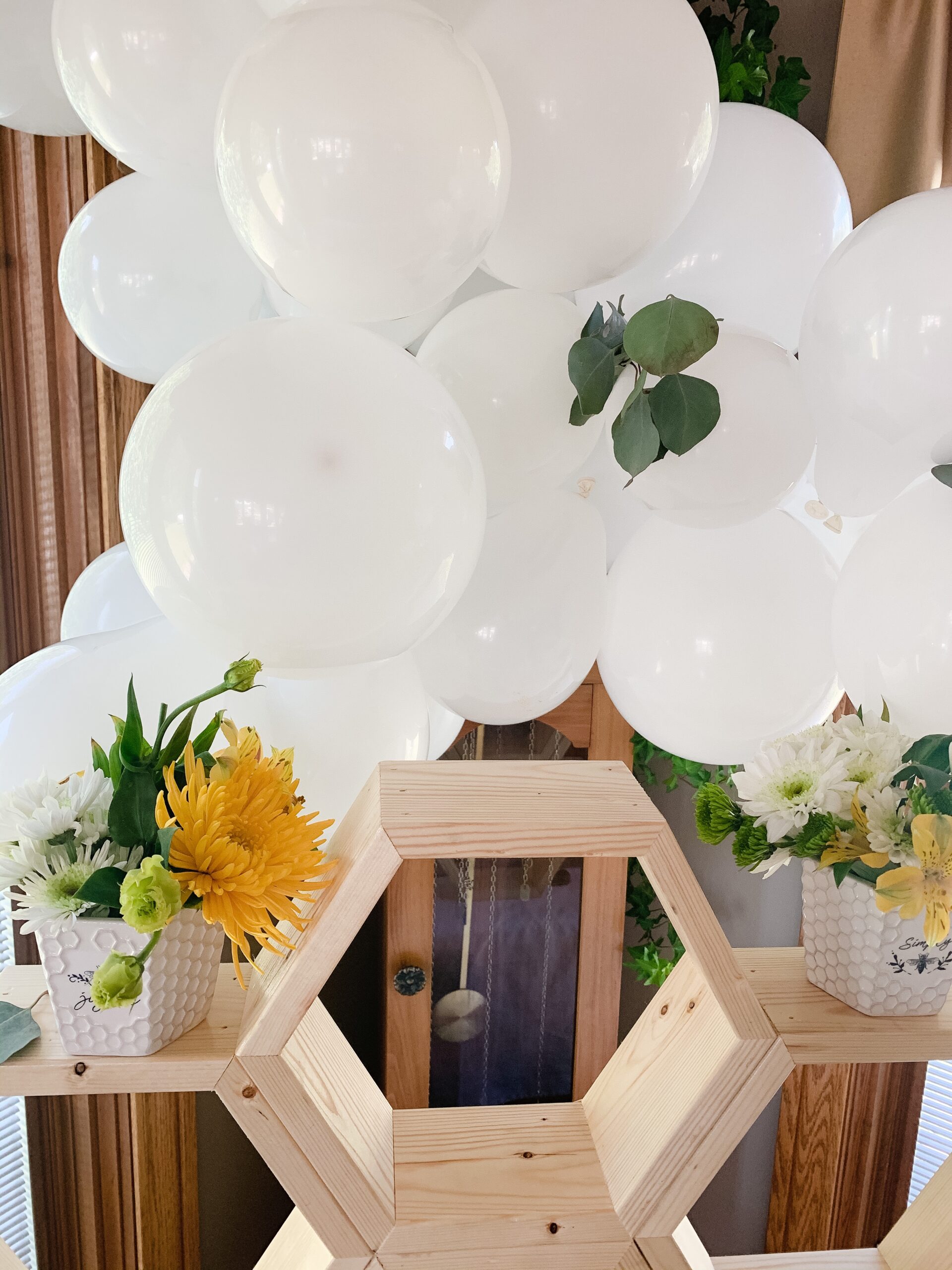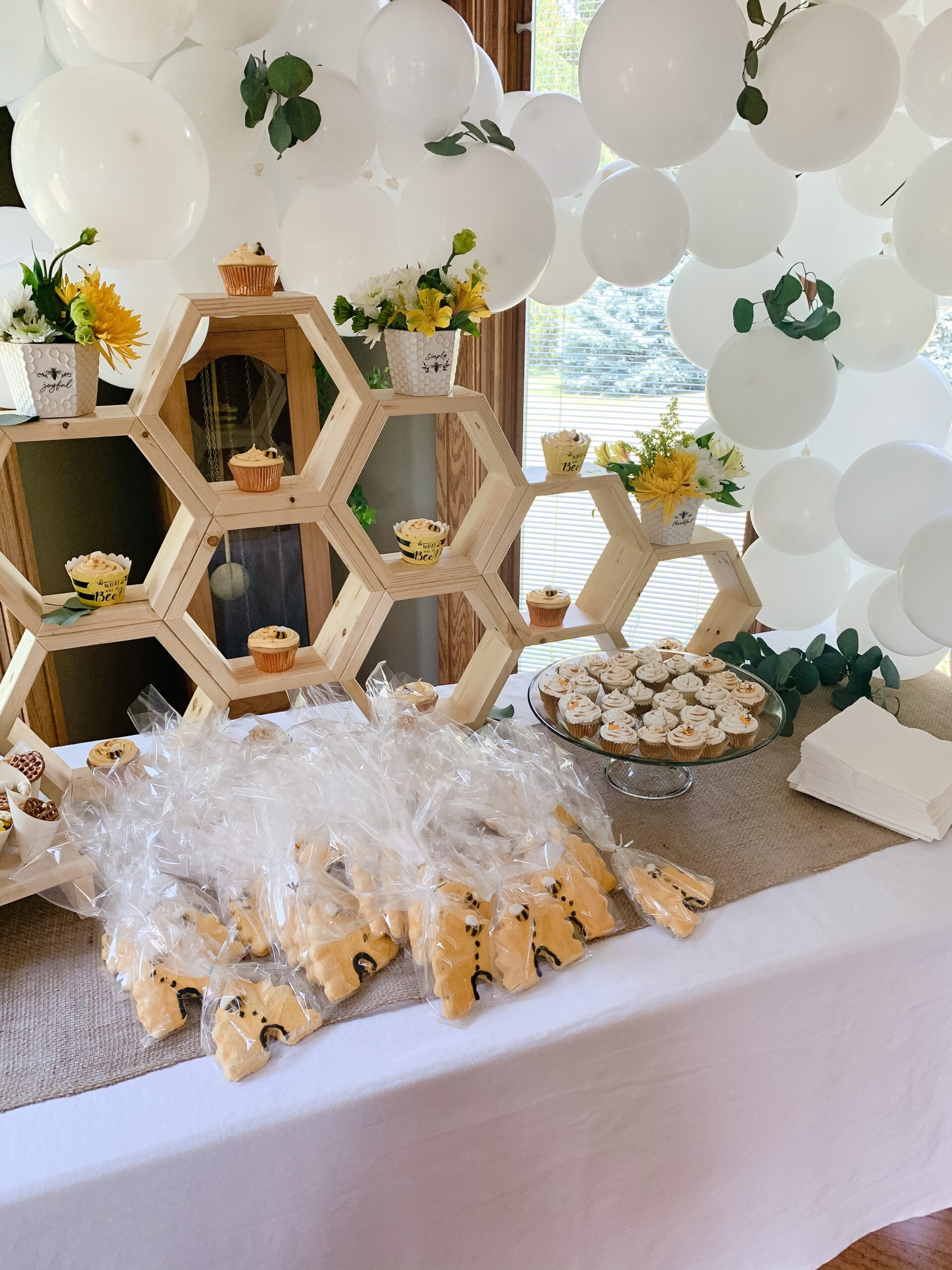 The dessert table had cupcakes and mini cupcakes prepared by sweet aunts as well as the famous honeycomb snack mix. These bamboo cones made for the perfect single serve container. We built the small wooden cone holder, but it would also be easy to set these cones into a basket, in the holes of a cookie cooling rack, or in a decorated shoe box with holes cut into it!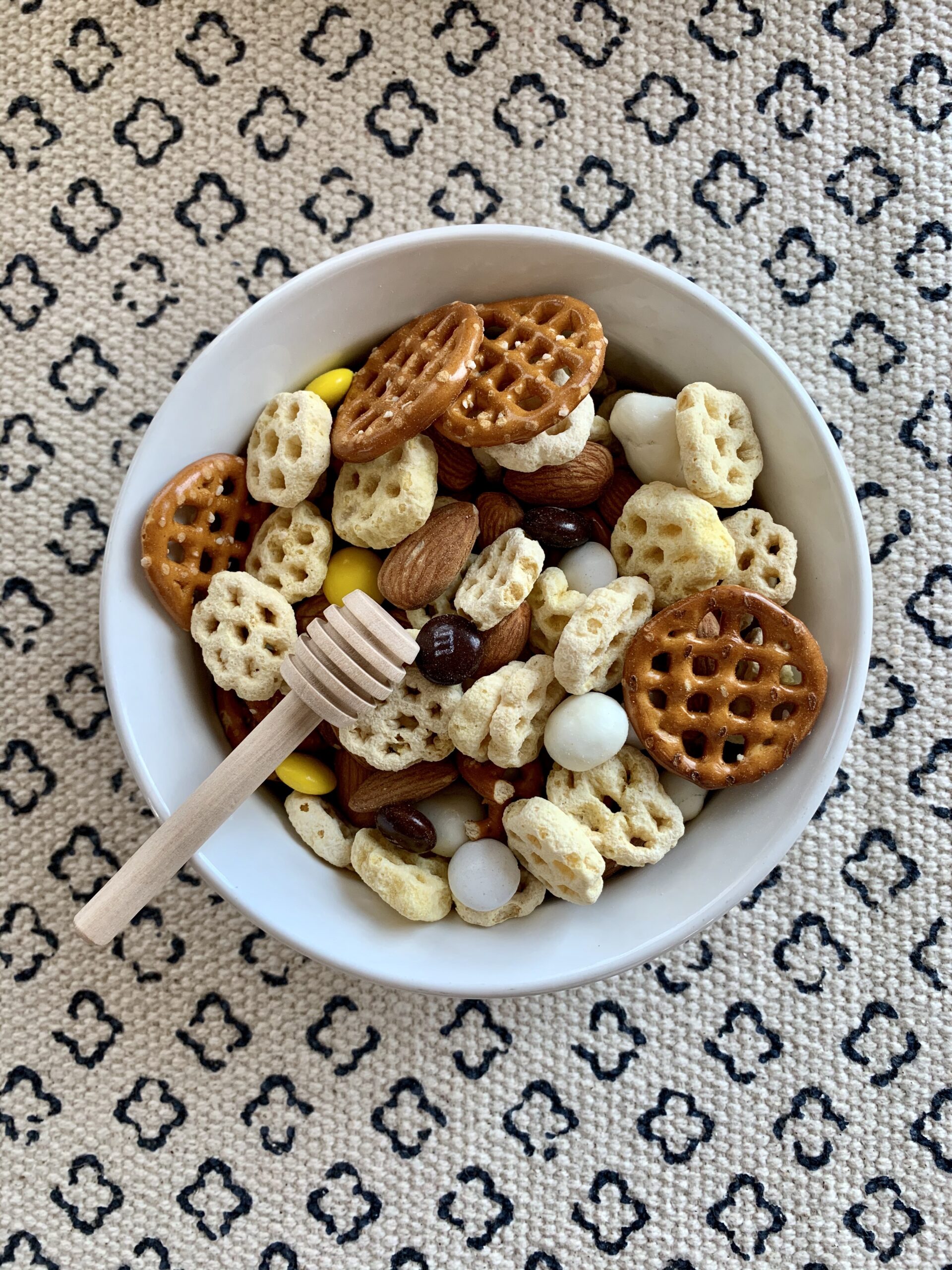 The honey comb snack mix was a hit with kids and adults. All of the ingredients used can be found here.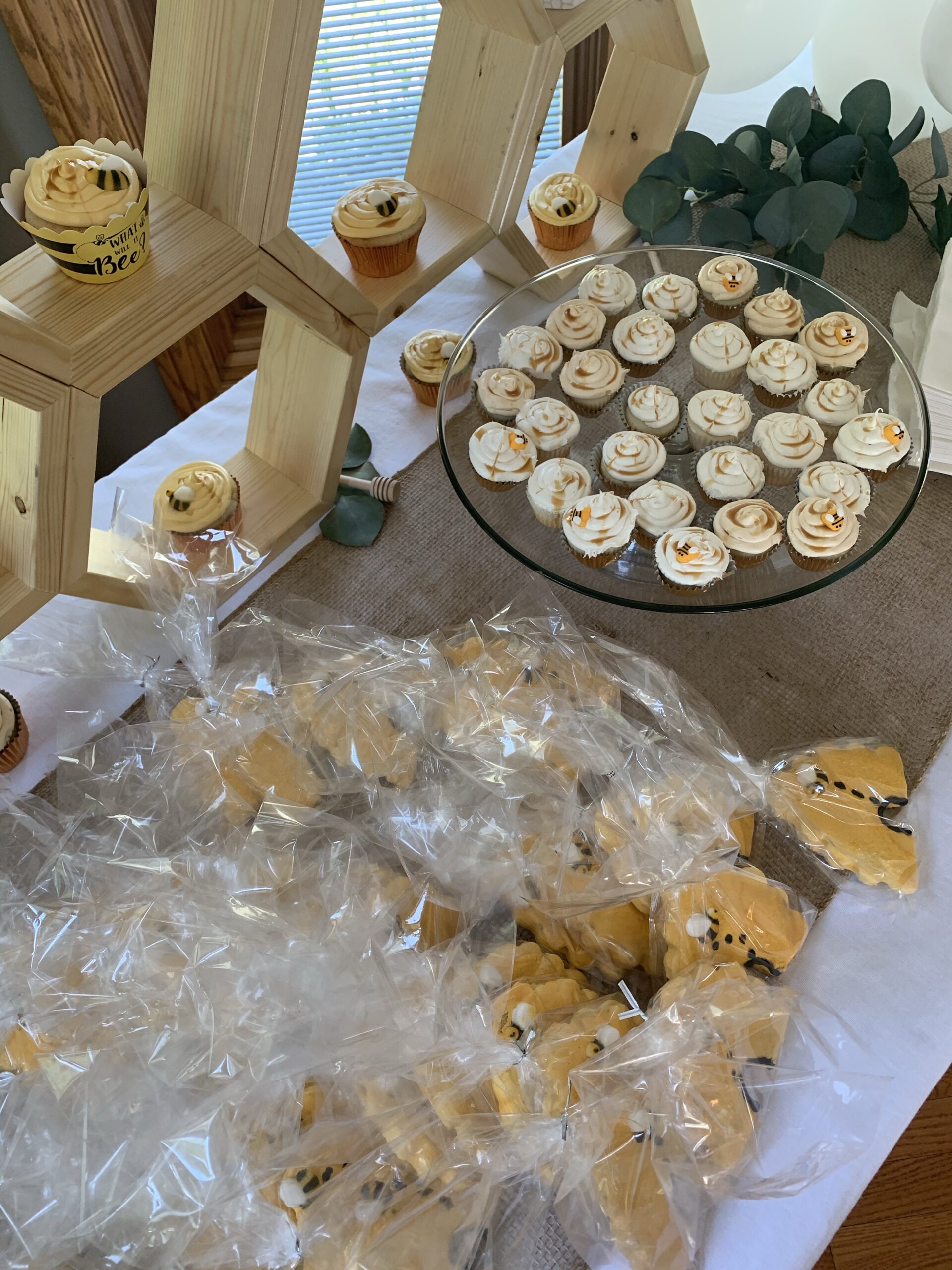 We also had the sweetest beehive cutout cookies. These could be taken home for later!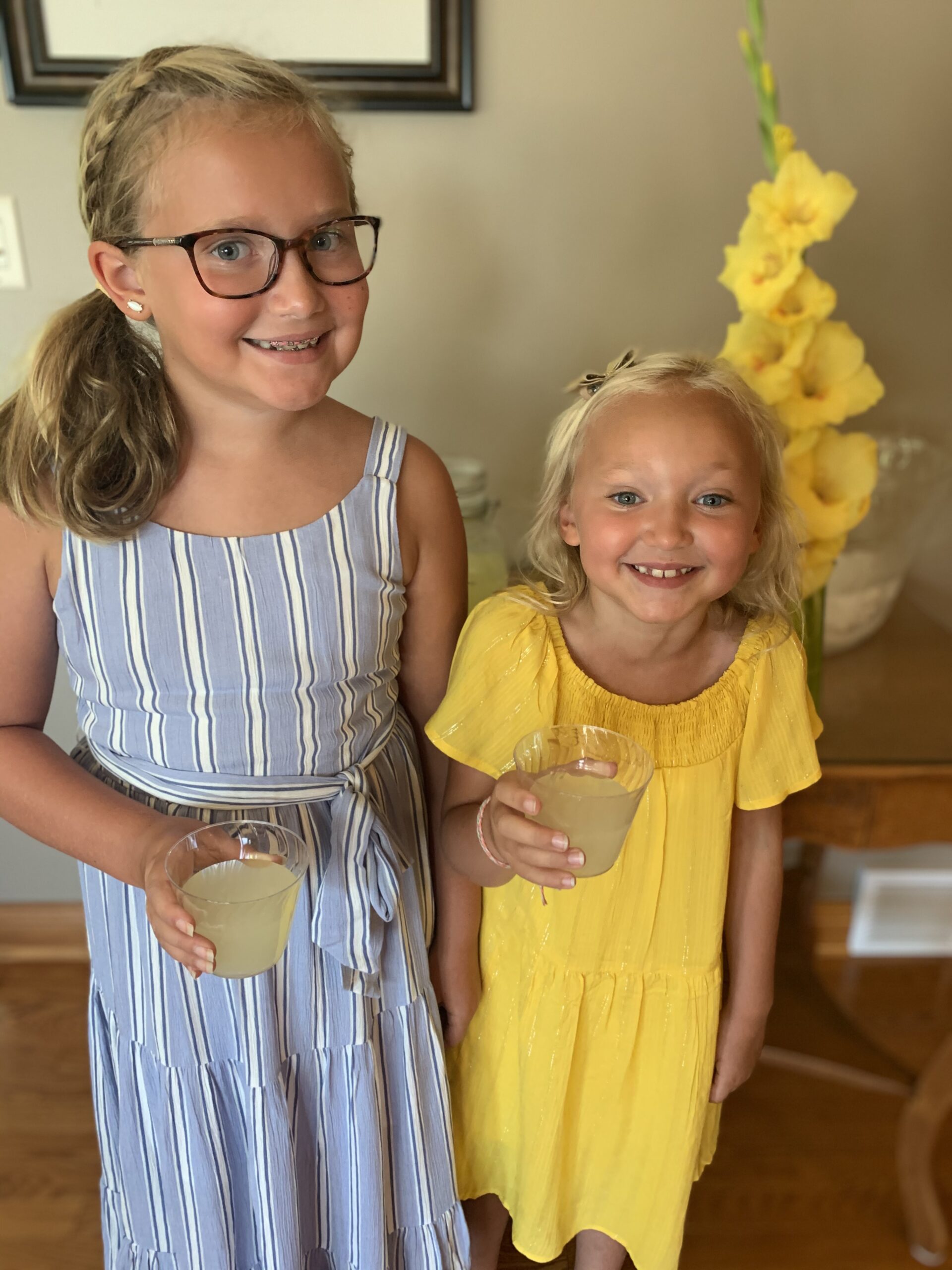 And just look at these sweet little servers! They were so much help in carrying the platters around the party.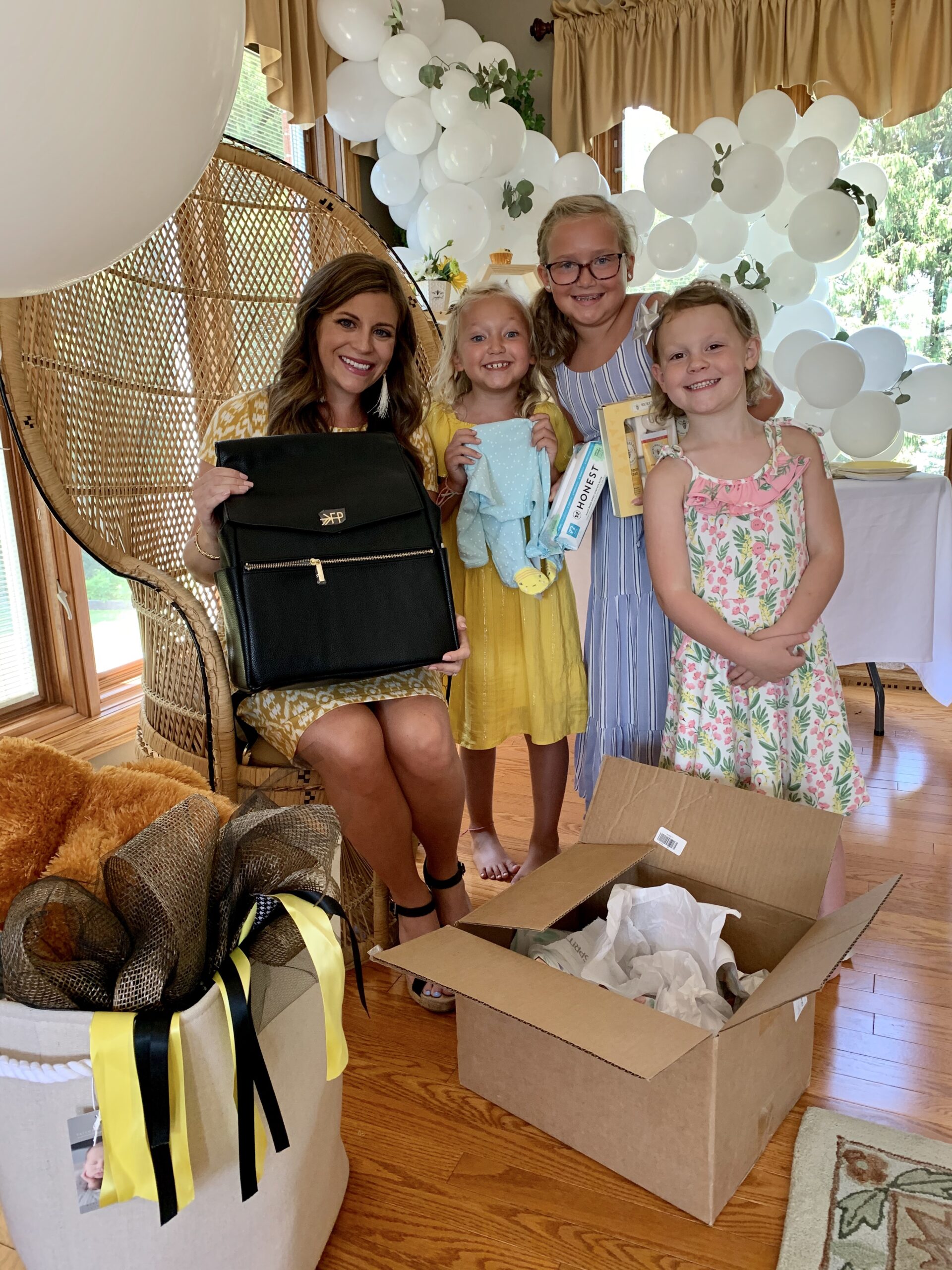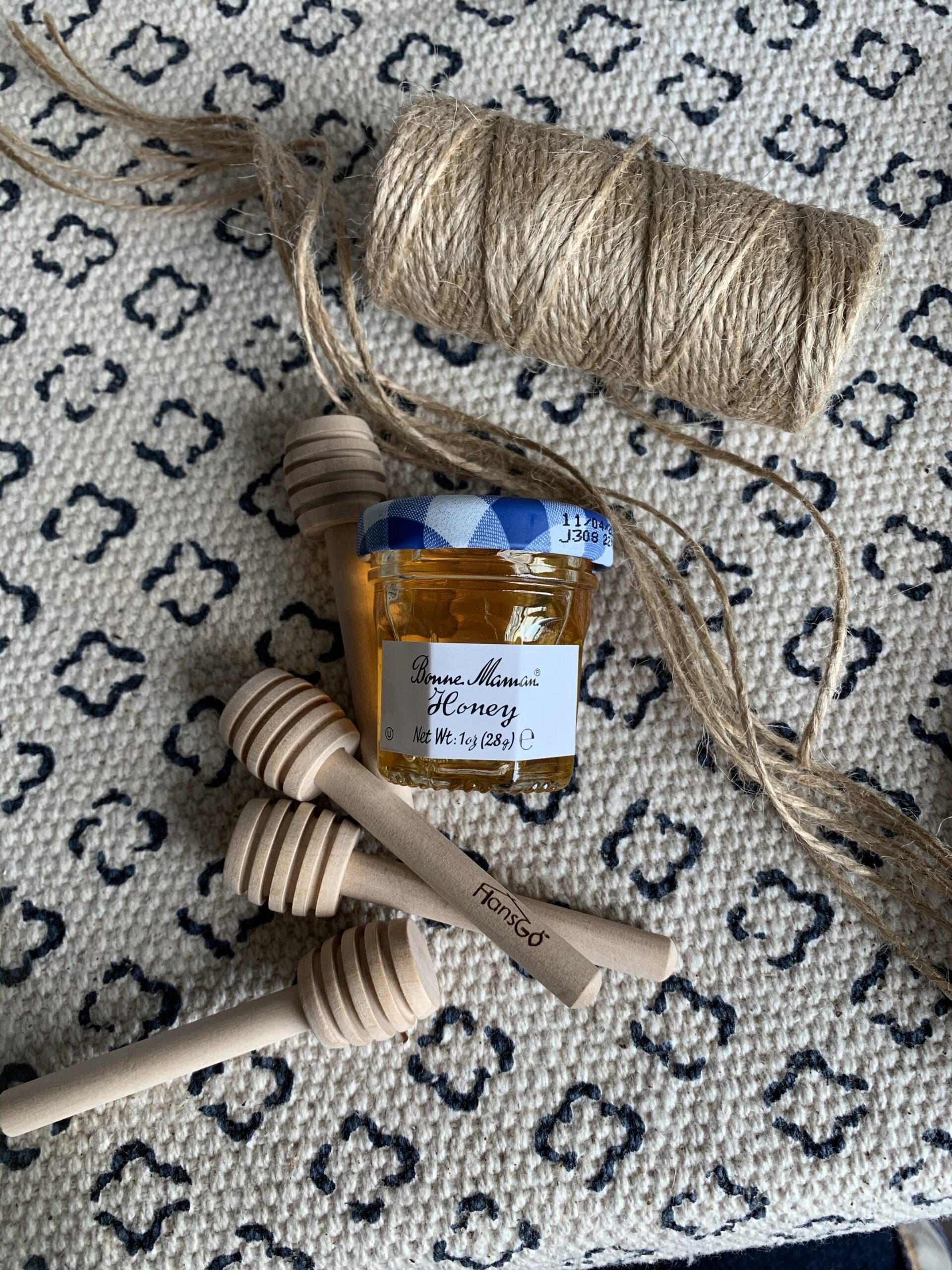 Following the bee theme, there were small jars of honey with honey dippers wrapped in cellophane. Everyone loved these favors!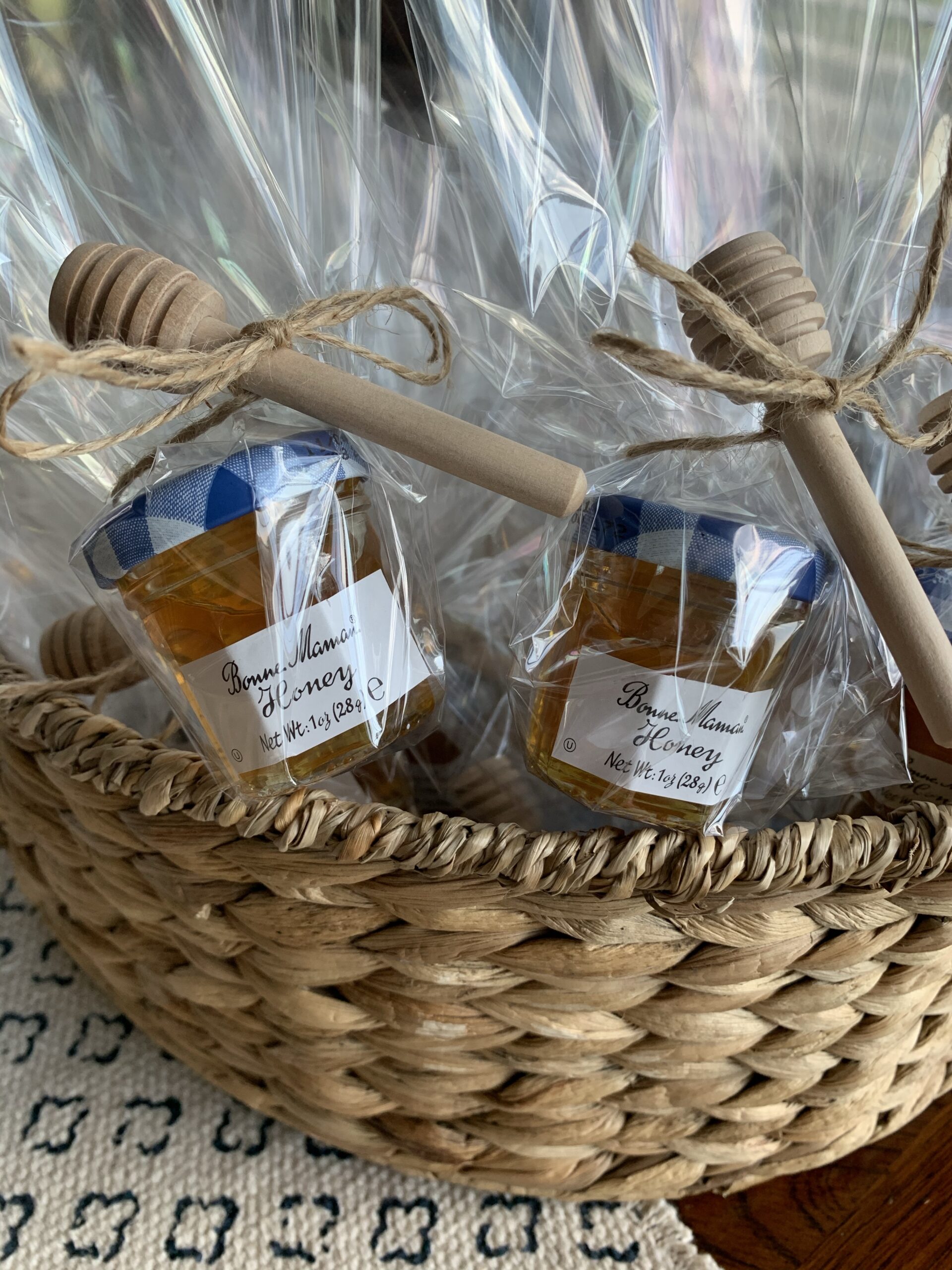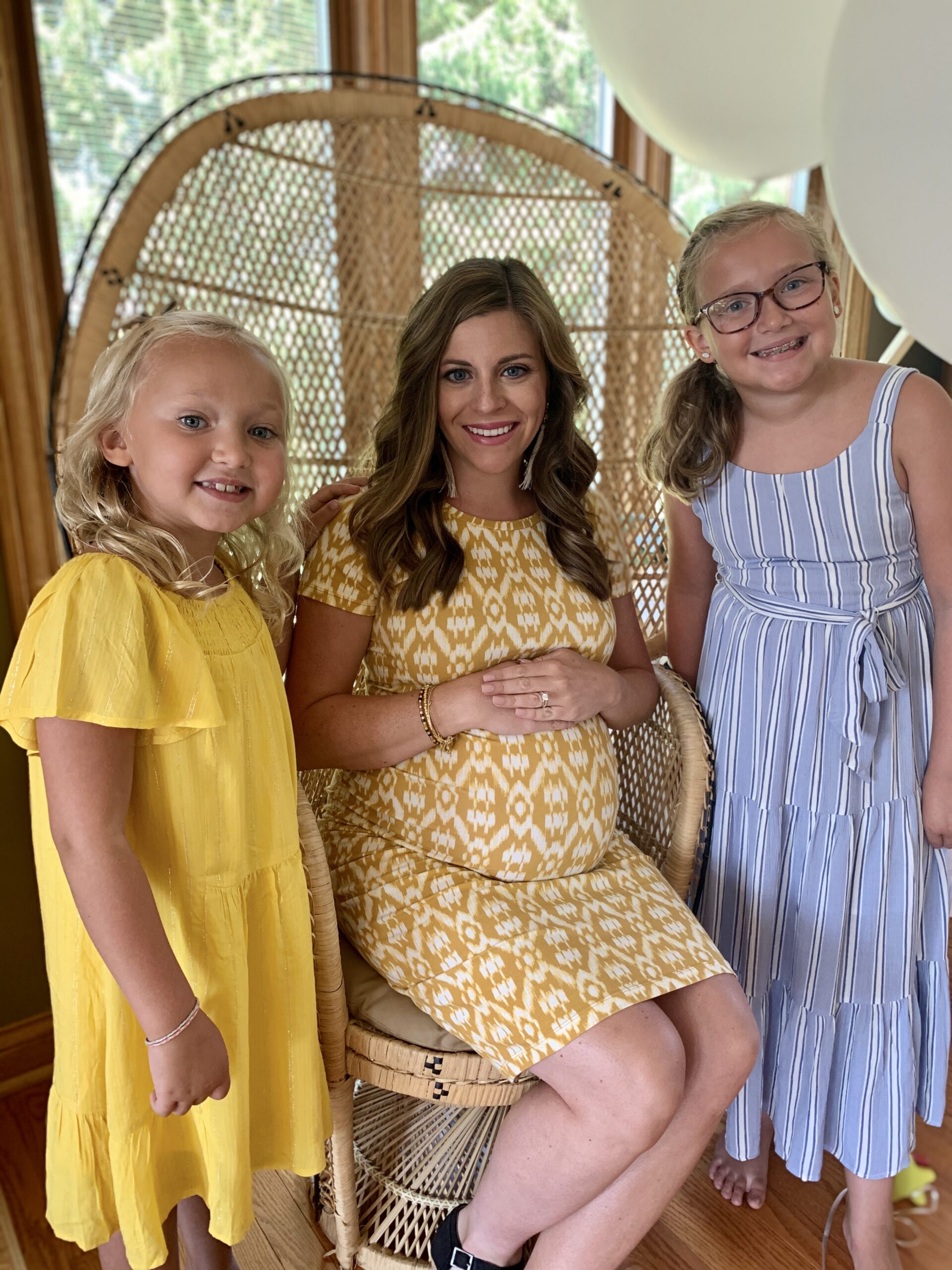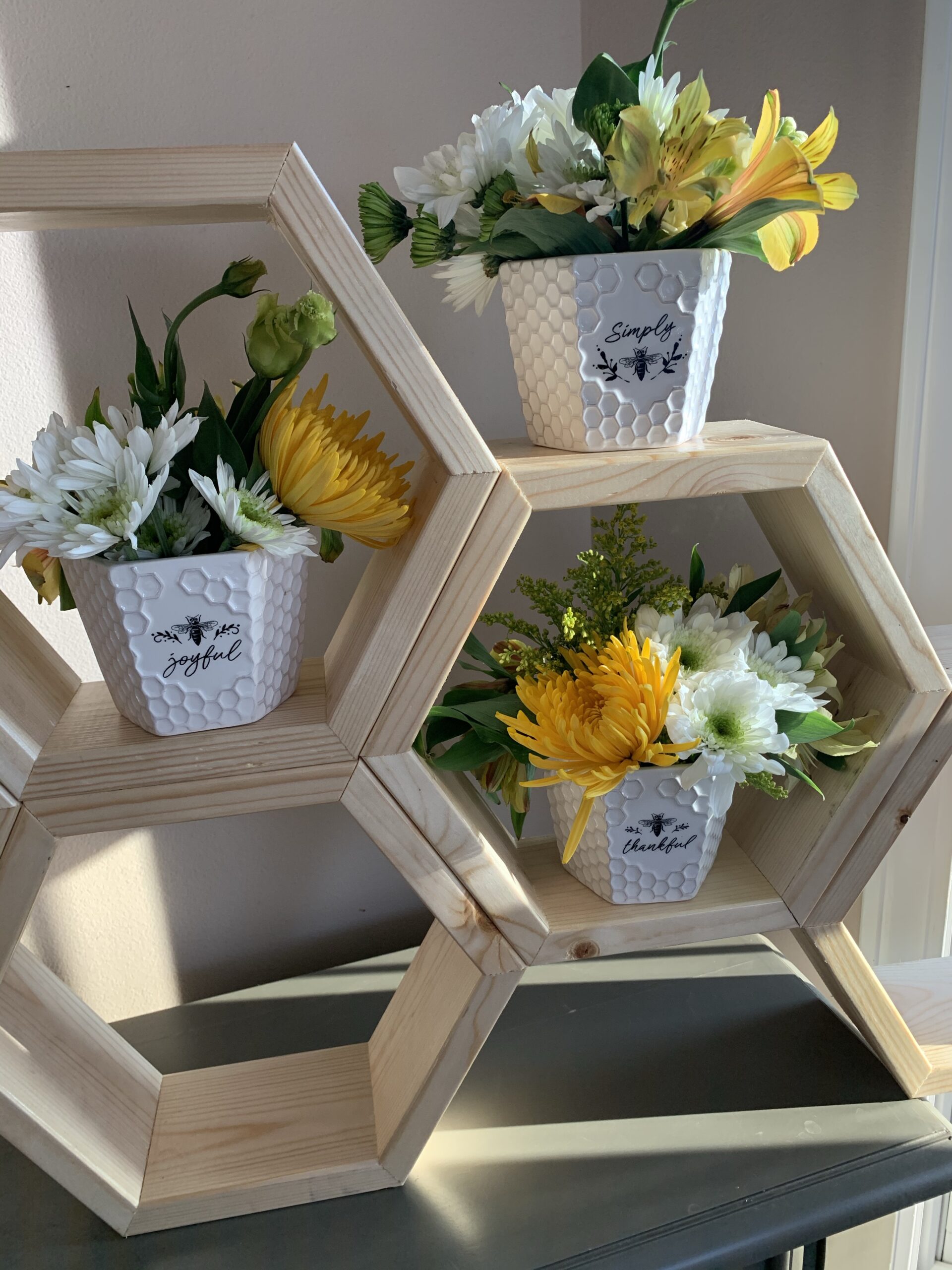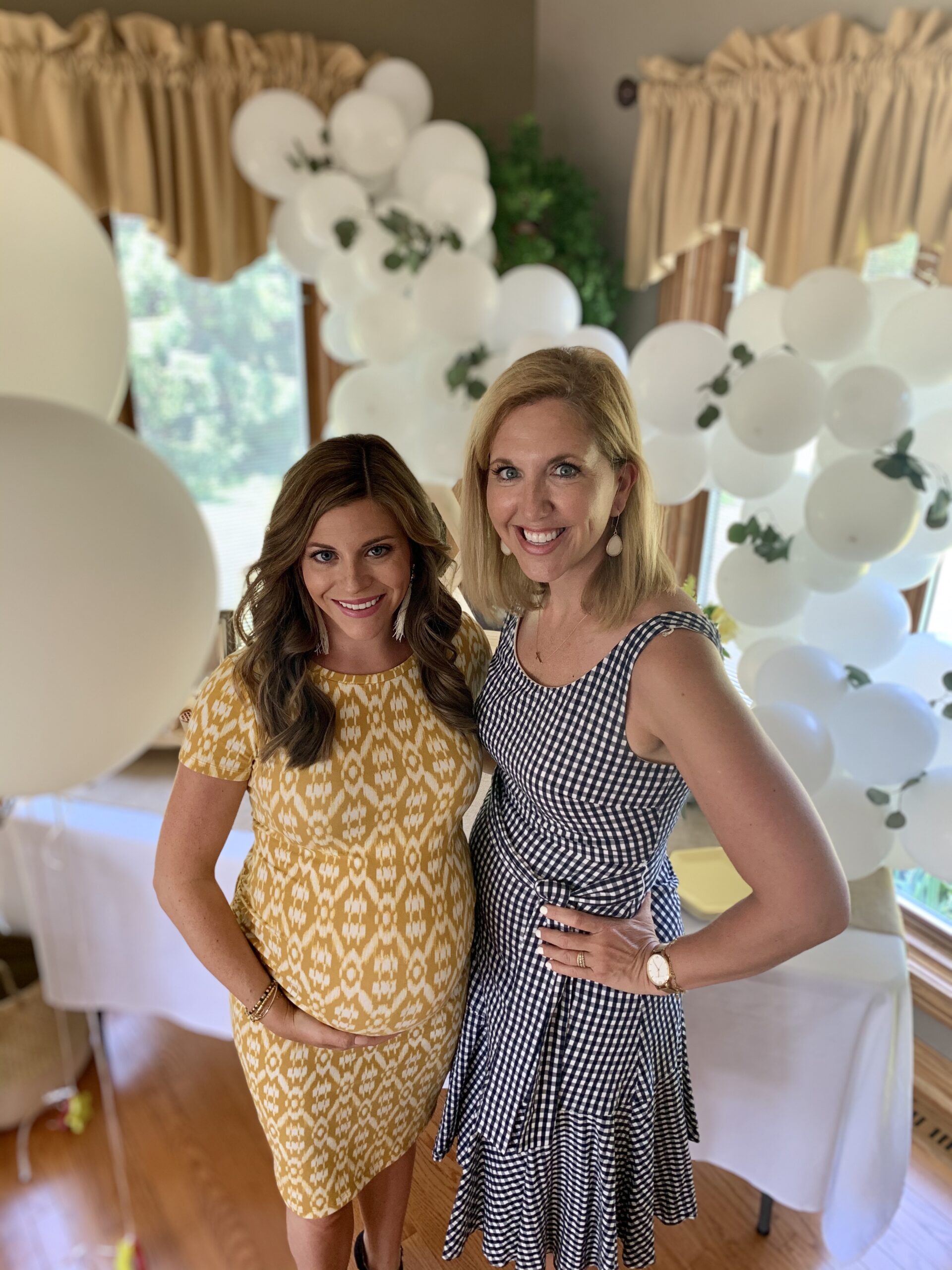 I hope you have a bee-utiful week!
-Kelly ?
{Disclosure: This site may contain affiliate links for products and services that we recommend. If you make a purchase through these links, we may earn a small commission at no additional cost to you.}