Make your own art magically appear with this Magic Paper Towel Art.
This is a fun trick that will keep your kids entertained by using products that you probably already have at home. Using just markers, paper towels and water, magic paper towel art will have your kids calling themselves magicians as their pictures magically appear. This is such a fun and easy craft to do! Or is it a science experiment? Whatever it is, everyone will love doing magic paper towel art!
Your kids will love to do magic paper towel art, and you will have just as much fun. Make some yourself to show them how to do it, then sit back and let them be creative.
Supplies you will need:
Paper Towels
Markers (Sharpie and washable)
Water in a dish (such as a Pyrex pan)
A few things to keep in mind while making magic paper towel art:
A cheaper, off-brand paper towel will work best, as the marker will go through the paper towel better and make it easier to see the outline of the drawing.
When coloring in the outline, the marker may go through the paper towel, so it is best to set extra paper towels under it as they are coloring. If the marker does go through, no worries! You will be using washable markers and should be easy to clean up.
How to Create Magic Paper Towel Art: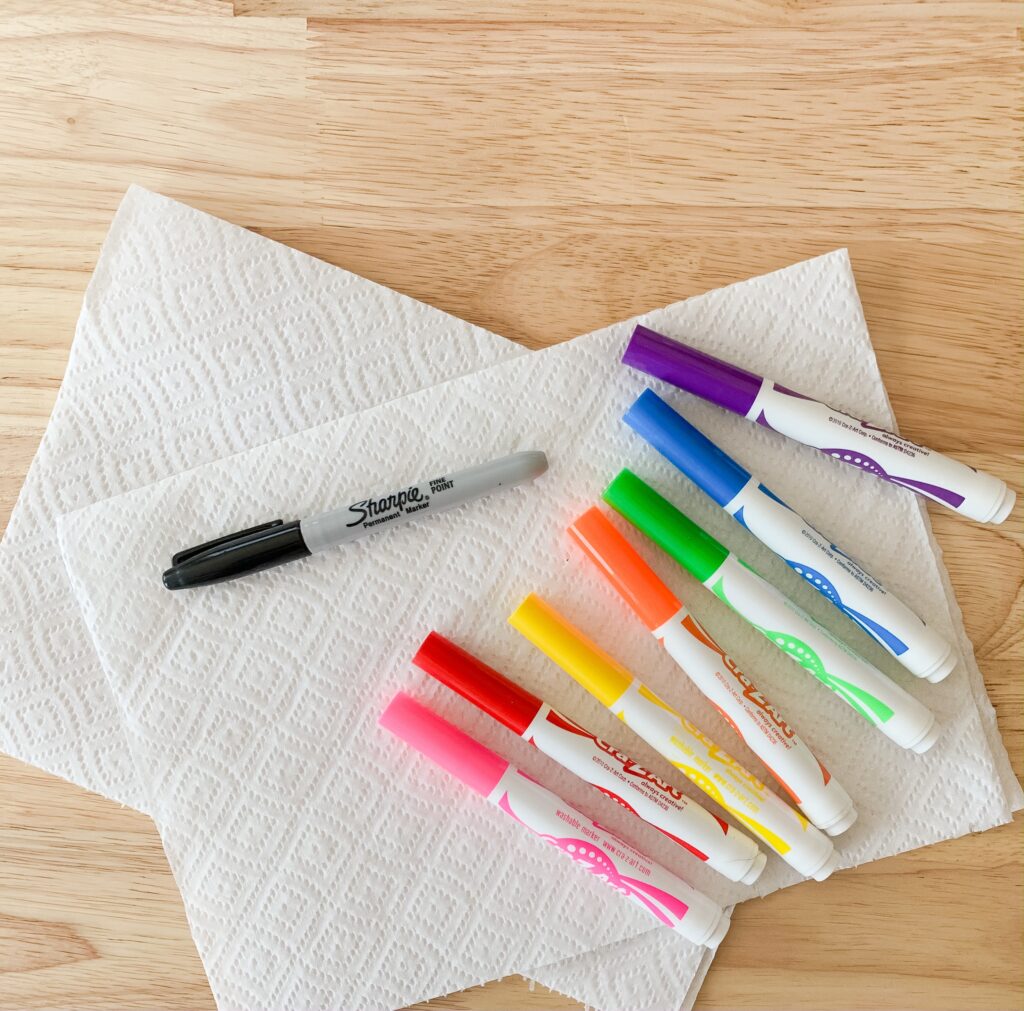 Step 1:
Start by gathering your supplies. You will need paper towels, Sharpie and washable markers, and a dish to put some water in. A glass Pyrex dish works great for this, so that you can easily see as the magic happens.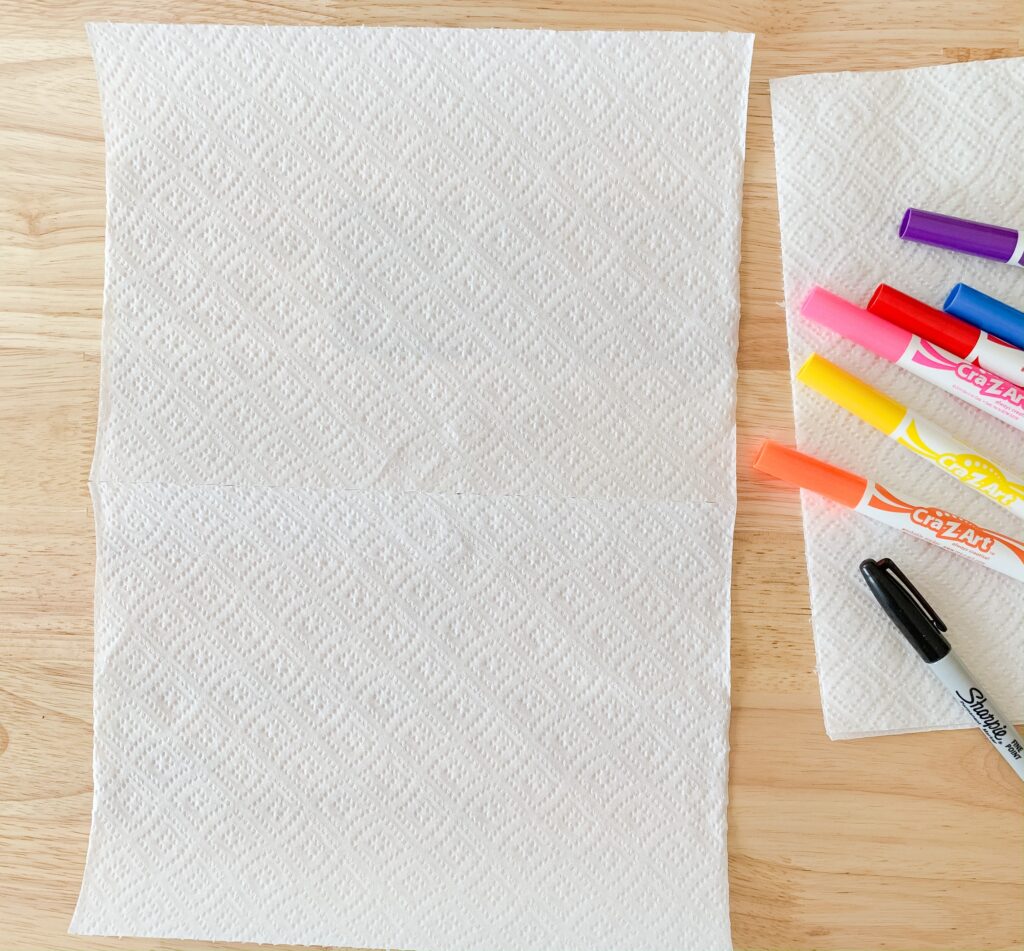 Step Two:
Tear off paper towels, leaving two squares attached.
Step 3:
Leaving the two squares of paper towel attached, fold over so that each square is now on top of each other.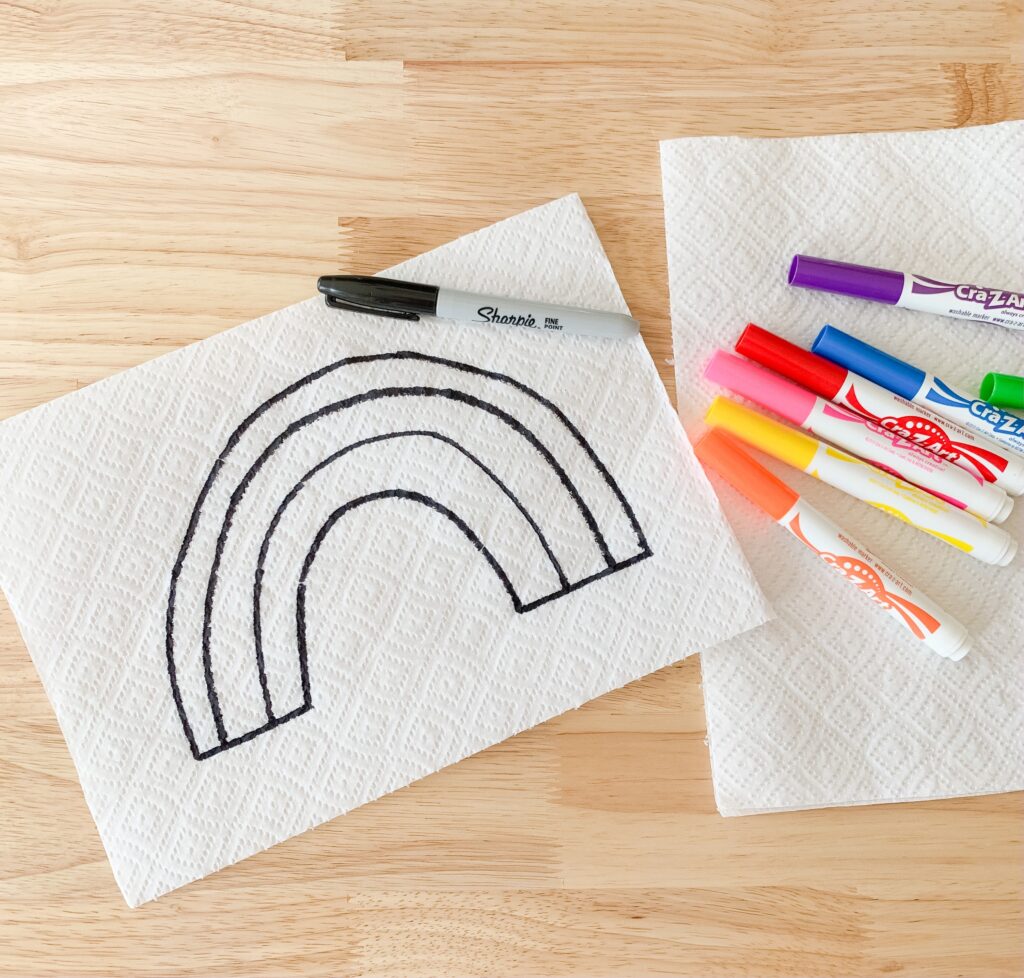 Step 4:
Using a Sharpie marker, draw a picture on the top paper towel. Add in colored Sharpie markers if you want to get extra creative!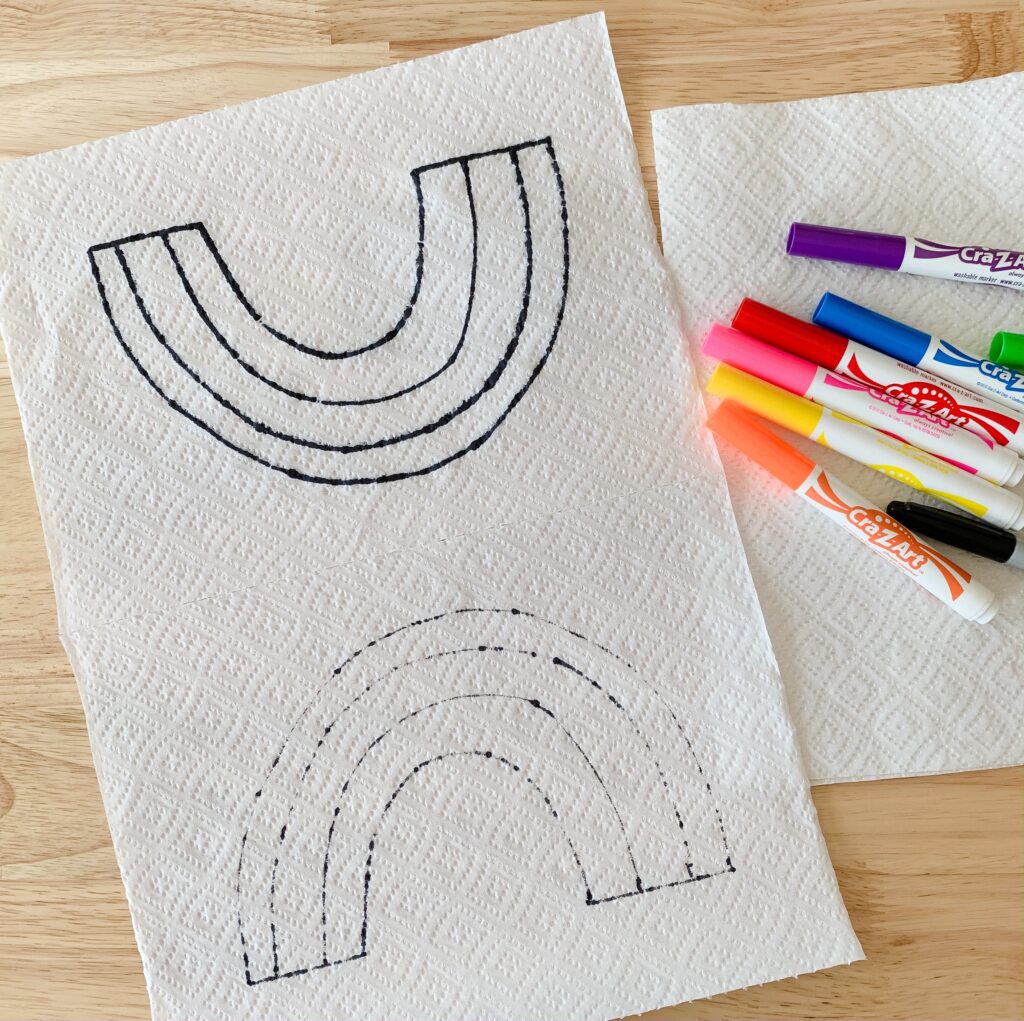 Step 5:
After drawing your picture with the Sharpie, unfold the paper towels. You should see your drawing on the paper towel that is attached underneath. This will be the picture that you color with washable markers. If your Sharpie did not bleed through very well, that is okay. Just use your Sharpie to fill in the outline better.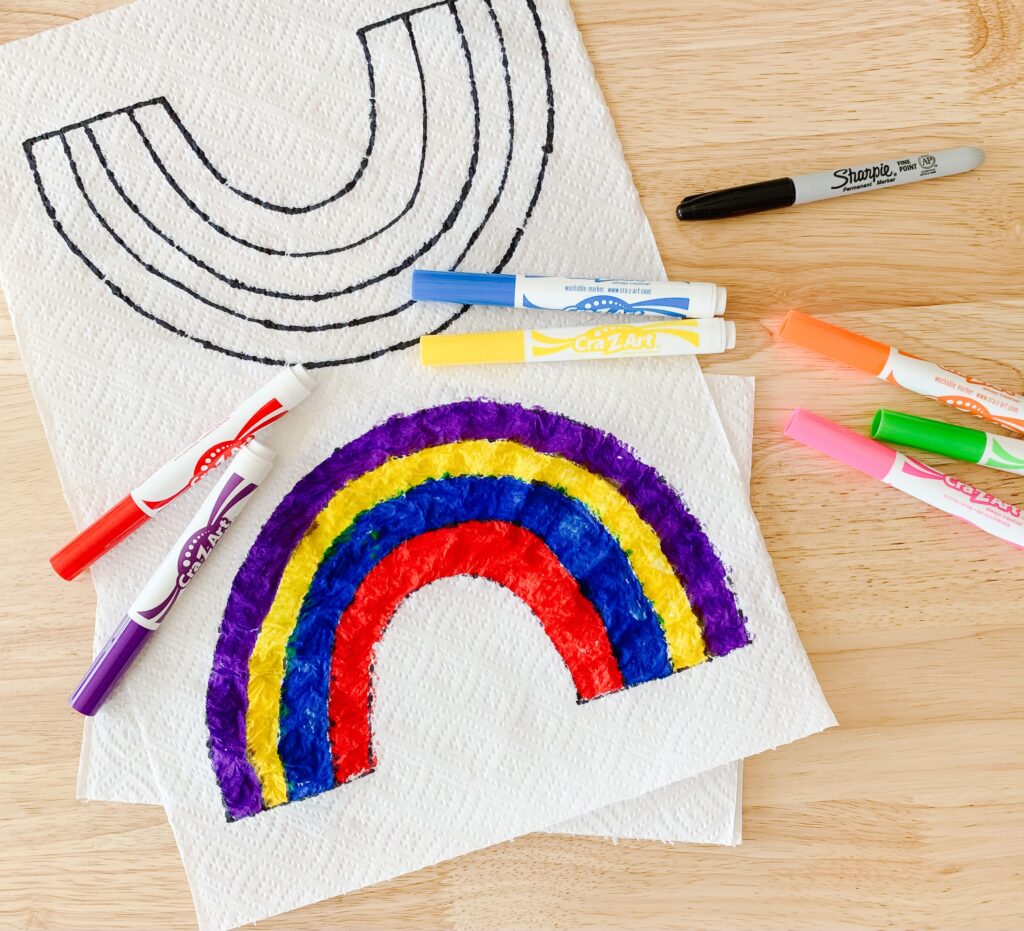 Step 6:
Using the washable markers, color the picture. Remember that you should be coloring the drawing that is on the paper towel that is underneath the original drawing.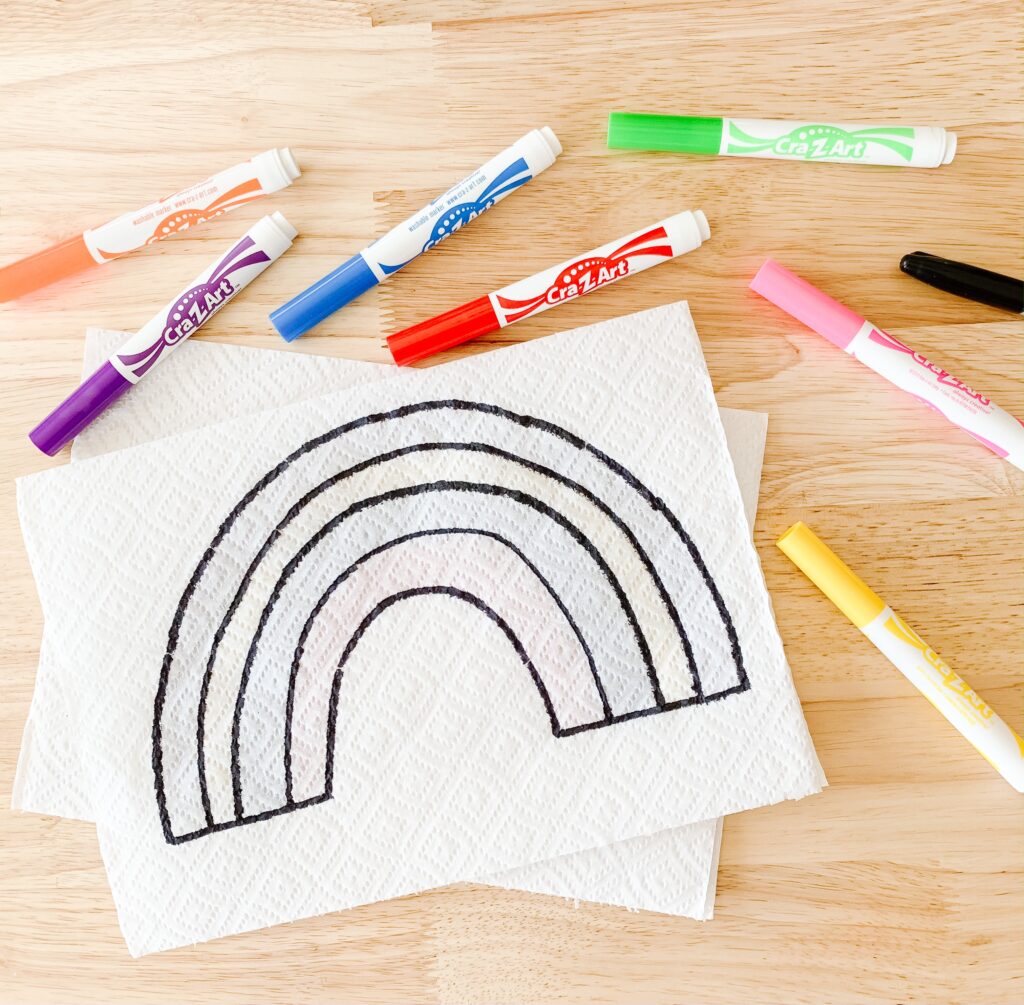 Step 7:
After coloring in the picture, fold the paper towels back on top of each other so that the outline is on top. The paper towels should still be attached to each other.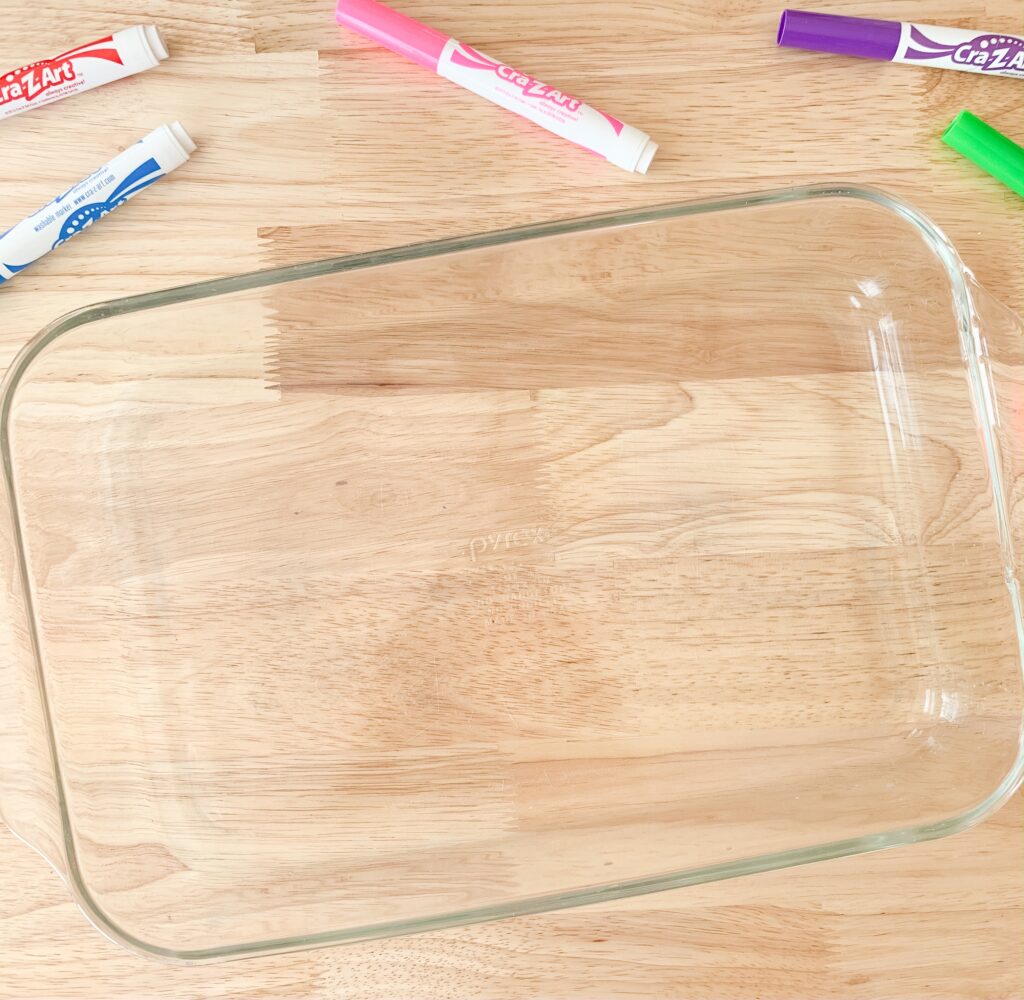 Step 8:
Add water to your dish. You can use any dish or cookie sheet for this. You will only need enough water to cover the paper towel, so only an inch or so.
Step 9:
Watch the magic happen! Place your paper towel into your water-filled dish and get ready to watch as your outline quickly becomes full of color. This happens fast, so be ready!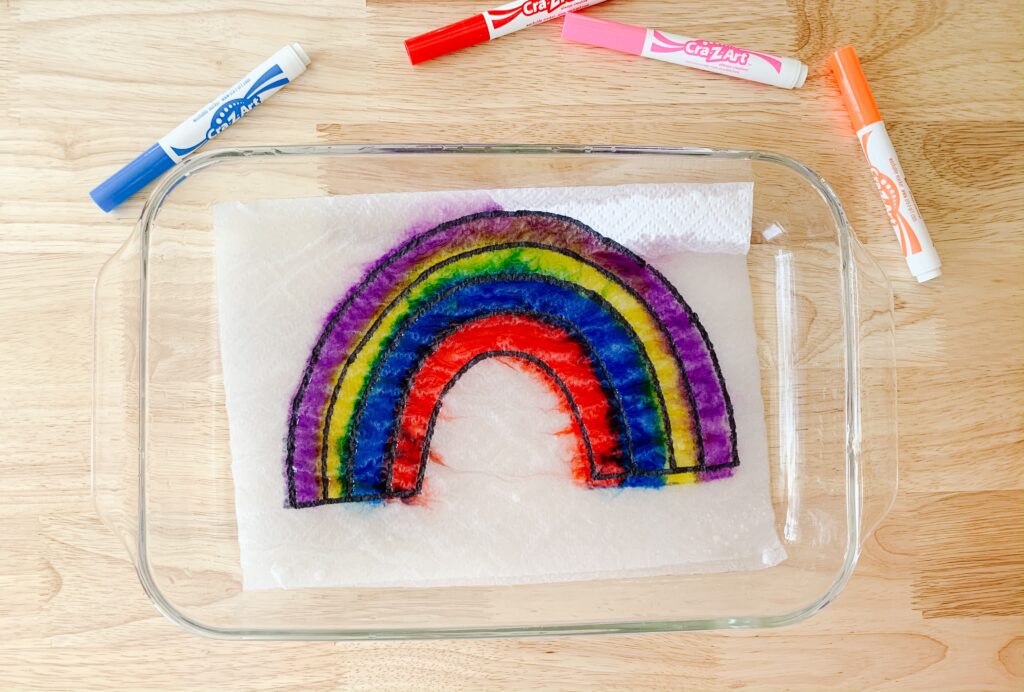 Step 10:
Be amazed at how your outline quickly becomes full of color. You are now magician status!
For an extra twist, add in extra drawings or words on your bottom paper towel to make even more fun magically appear!
Have fun with this magic paper towel art!
-Callie