Jingle Juice is a favorite holiday tradition at our house. It is so easy to make this festive drink, you will not even need to make a grocery list because it only takes two ingredients.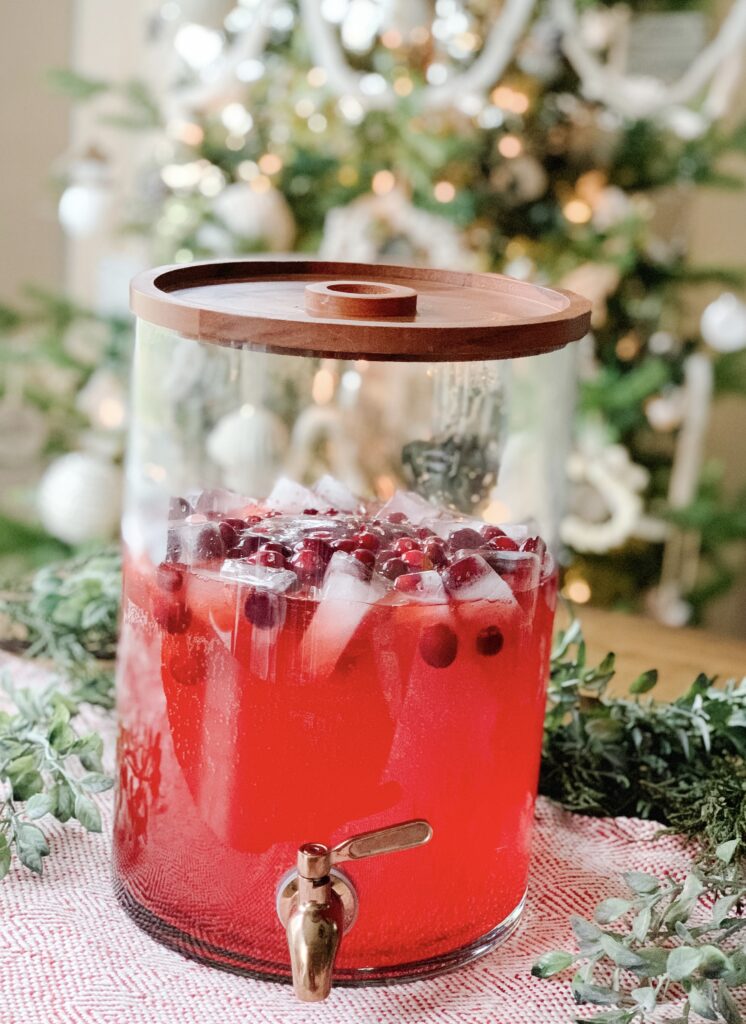 Each year during the holidays we make this festive drink that my kids affectionately call Jingle Juice. It is always requested, so I make sure to keep Jingle Juice ingredients in the pantry all holiday season. It's easy to keep them on hand, because there are only two ingredients: Hawaiian Punch and 7-Up!
I suspect that this is one of those recipes that my kids will call me when they have their own, requesting the recipe. They will be surprised that it is just two ingredients mixed together. It is the magic of the season and the tradition of drinking this during the holidays that makes Jingle Juice so special.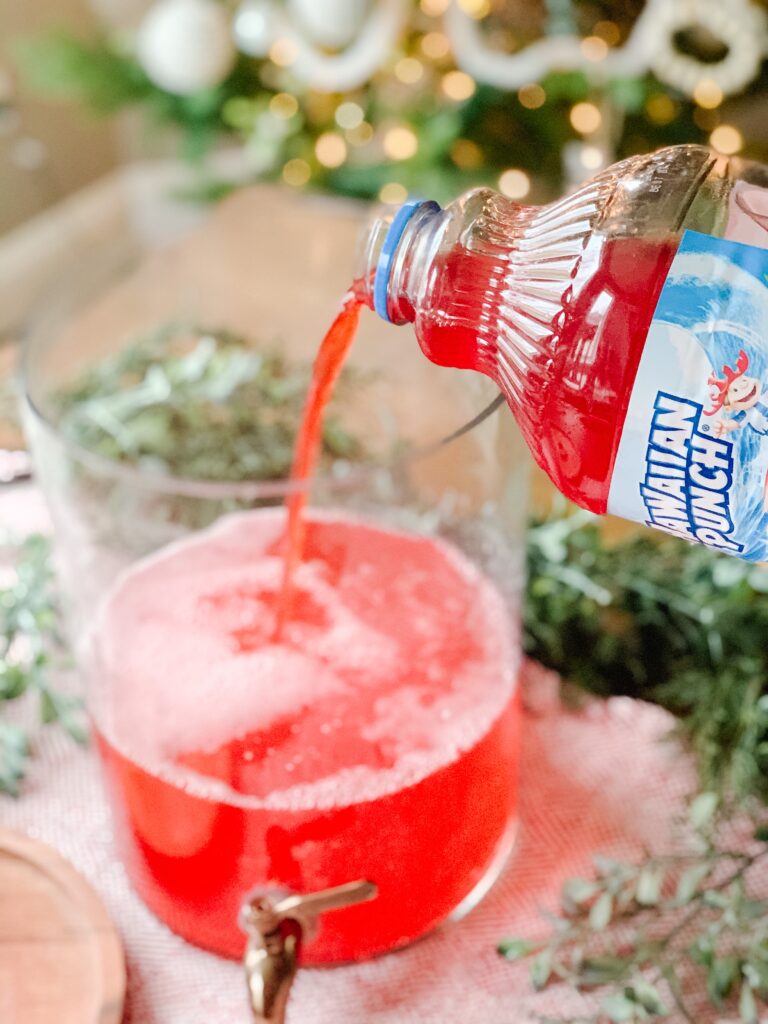 Now let's get to how to make this fun drink! Ready? Mix equal parts Hawaiian Punch and 7-Up in a container, pitcher, punch bowl, or festive glass. Told you, don't even need to make a grocery list to make Jingle Juice! So easy!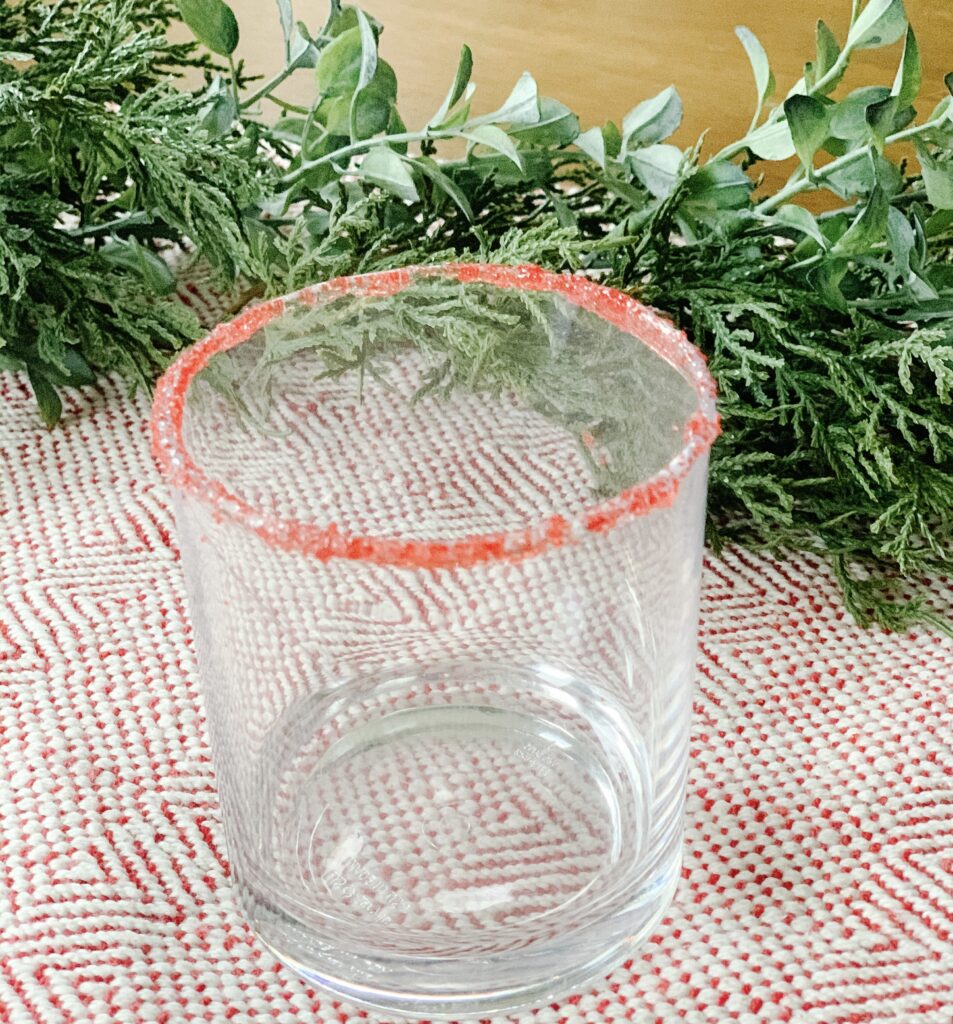 For an extra added treat, dip the rim of the cup in Karo syrup, then in colored sugar.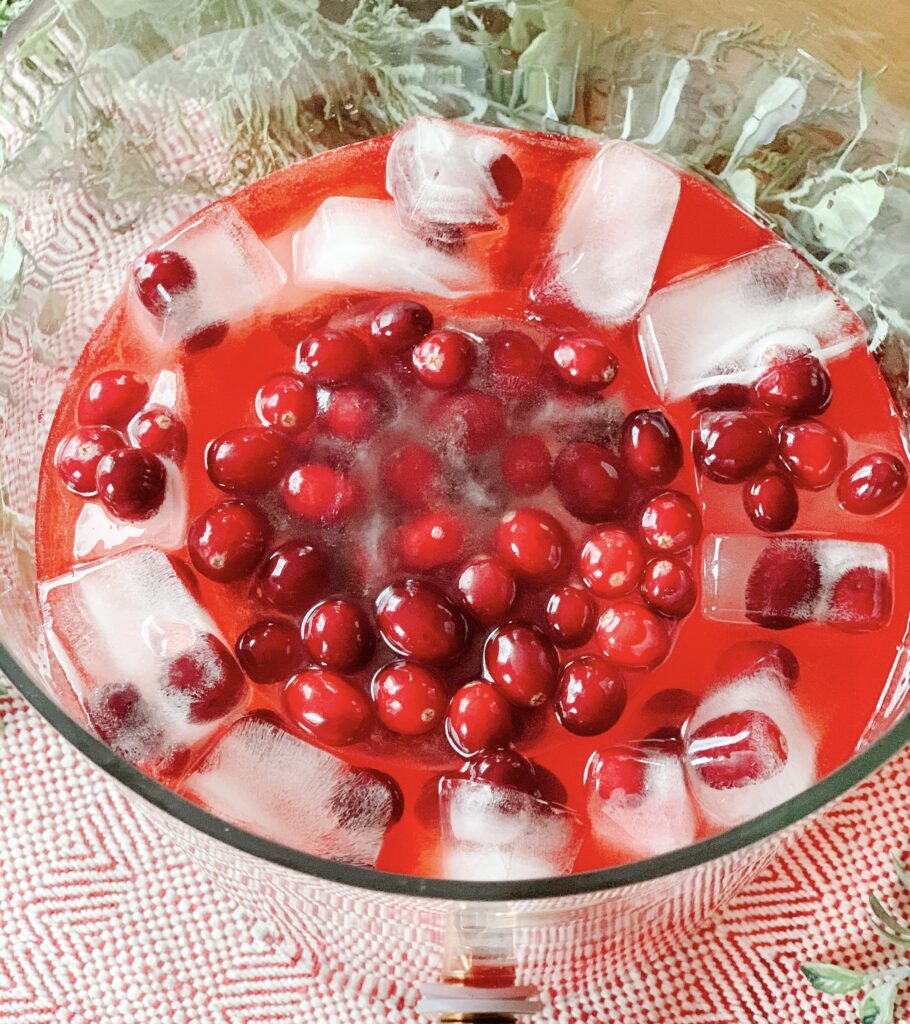 Freeze cranberries in ice cube trays and small ramekins for an added festive touch to any drink.
If you are looking for a festive "mommy drink," make sure to check out my recipe for Cranberry Holiday Jingle Juice.
Cheers and enjoy!
-Callie
Disclosure: This site may contain affiliate links for products and services that we recommend. If you make a purchase through these links, we may earn a small commission at no additional cost to you.