You have to be thinking I have slightly lost my mind!  Fall has not even officially begun, yet I am going to give you a handful of the hottest Christmas gifts that if you have daughters age ten or under you need to order quickly before the prices double, or even triple, once they are announced that they will be one of the hot items for Christmas this year.
You are probably lighting your pumpkin scented candles and finding all the plaid blankets you can throw on the back of your couches to make your home feel cozy and ready for the upcoming cooler temps.  Pumpkins are just now starting to make their appearance in some stores, and pumpkin flavored everything fills up the end caps at the grocery stores.  You have probably even grabbed yourself at least one pumpkin spice latte from Starbucks by now.
Now I am going to throw in just one more crazy thing for you to have to think about: Christmas presents ?  Who is even thinking about that, when it seems so far away to have to think about?!? you ask.
Well, if you have noticed the growing trend that the retailers have started in recent years, the toys that are expected to be all the rage are already beginning to be leaked.  What that means for Santa is that he (you) needs to be a smart and savvy shopper and grab those toys before they are hard to find and the prices skyrocket!
I have found some of the hottest gifts for this year that are perfect to make your daughter's Christmas magical.  So start thinking of the perfect hiding spots and grab these before they are sold out!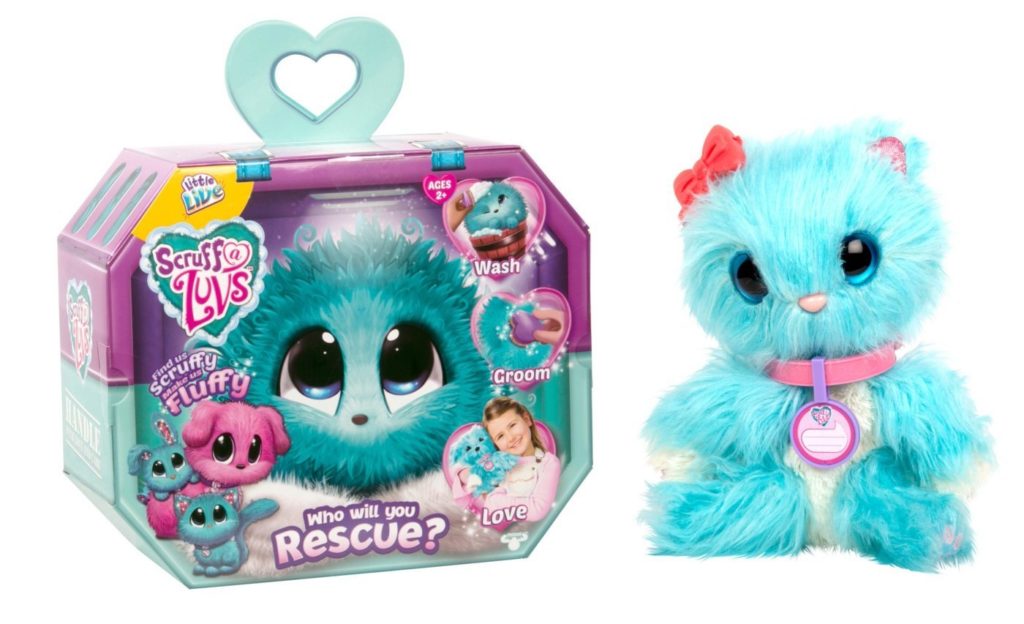 This is one of the toys that your daughter is sure to ask for!  The Little Live Scruff-A-Luvs arrive as ball of matted fur. Your daughter has to give it a bath to reveal if her Scruff-A-Luv is a dog, a cat, or a rabbit. She then gets to towel dry and use a hair dryer to dry, fluff and groom her newfound friend, then add a collar and hair clip. What little girl would not love to do this?!? ?
**Note:  They come in two different colors.  The prices are already fluctuating, especially for the pink one.  The price should be around $19.99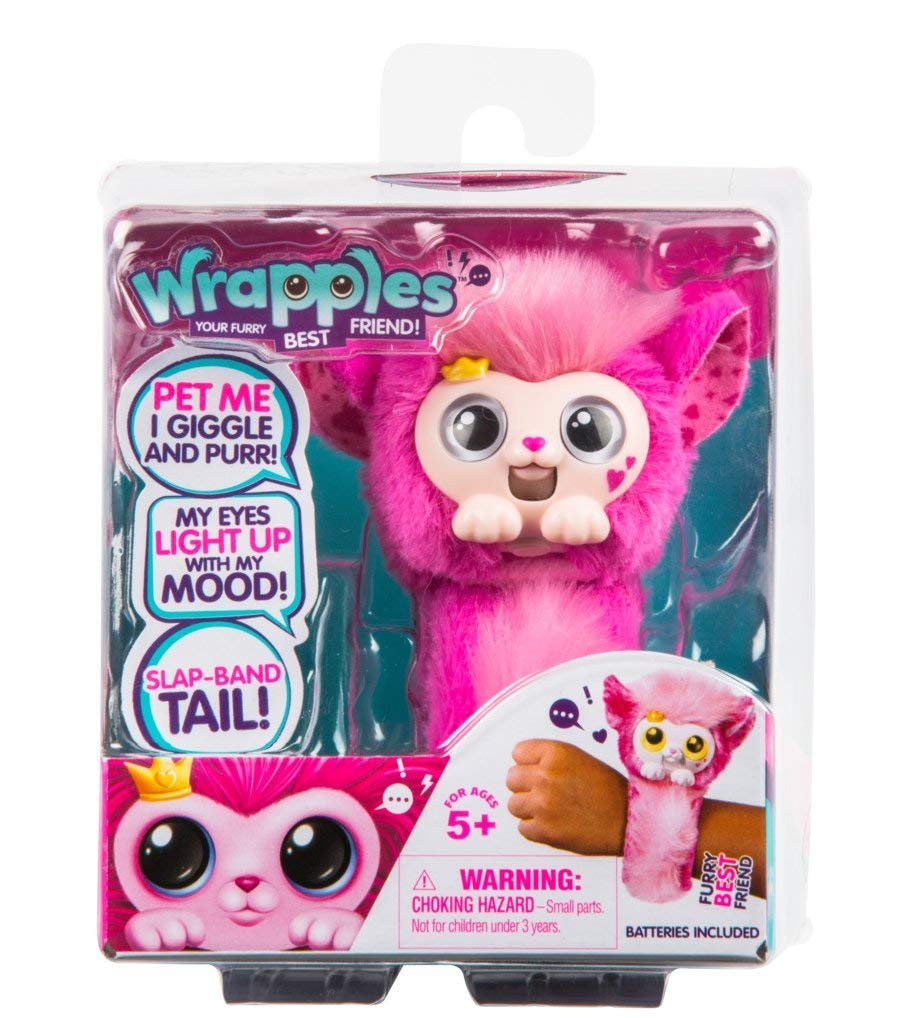 The Little Live Wrapples have a slap band tail to wear as a bracelet.  They are interactive, with over 50 sounds, and they giggle and purr when petted.  Their eyes change color with their mood.  They come in different colors, with fun names like Princeza and Flutta.  These are on preorder, so you can be one step ahead of the Christmas game and grab one of these before they even hit the shelves.  At $15, these are perfect to give for gifts as well!
If you have a daughter, you know all about L.O.L. dolls!  I thought maybe this trend would start to phase out, but it looks like it is here to say for a while longer!  My girls still love the L.O.L. dolls, and this year there are a lot of different options.  So figure out a way to organize all the little glittery dolls and their accessories and snatch these up before they are gone off the shelves!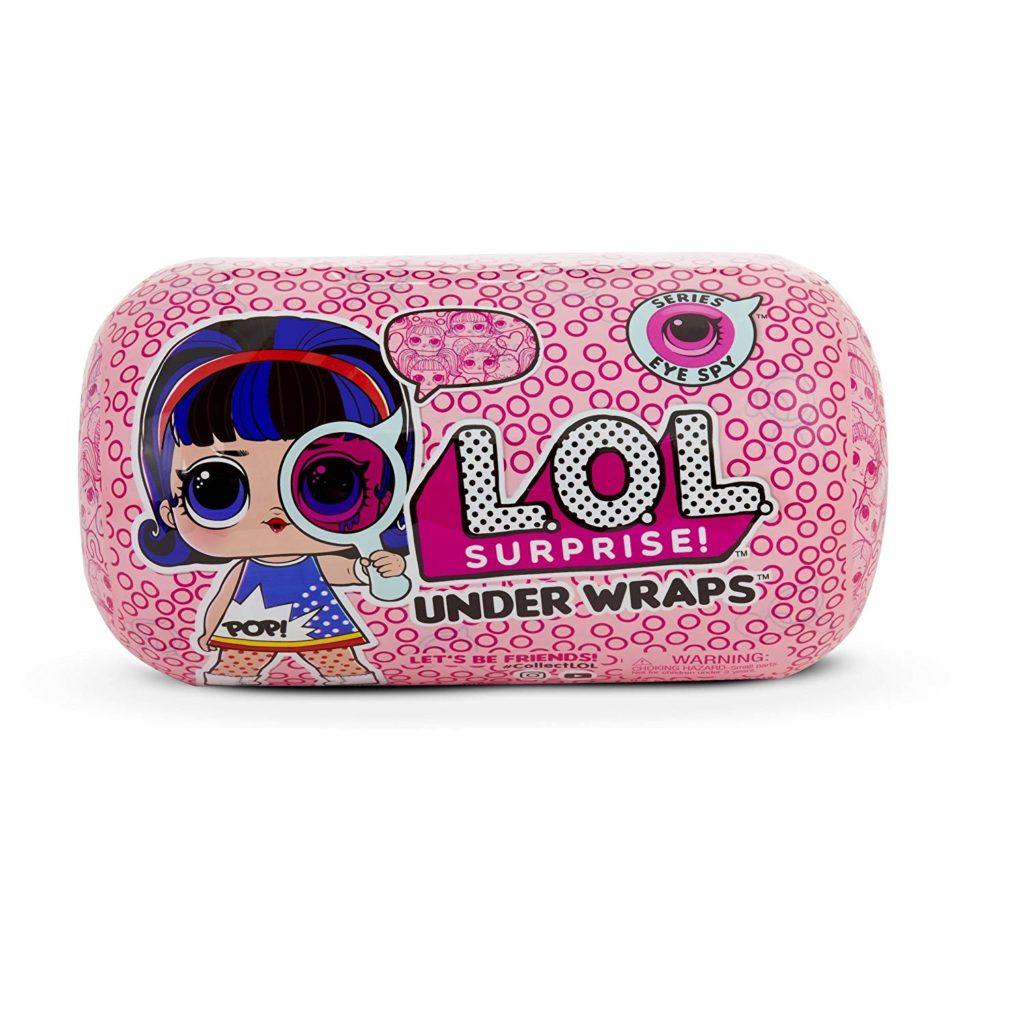 Does your daughter love to find clues?  The L.O.L. Surprise Under Wraps is perfect for her!  Included are a spy glass, special message sticker and spy codes.  The L.O.L. Surprise doll has a mystery disguise and accessories to match.  So much fun to figure out the codes!
The L.O.L. Surprise Pearl Surprise has rare, limited-edition dolls and accessories. The Pearl Surprise comes in a glitter purse carrying case with six small accessories. Drop the giant rainbow fizz shell into water to reveal a special edition Tot and Lil Sister inside a Seashell Display!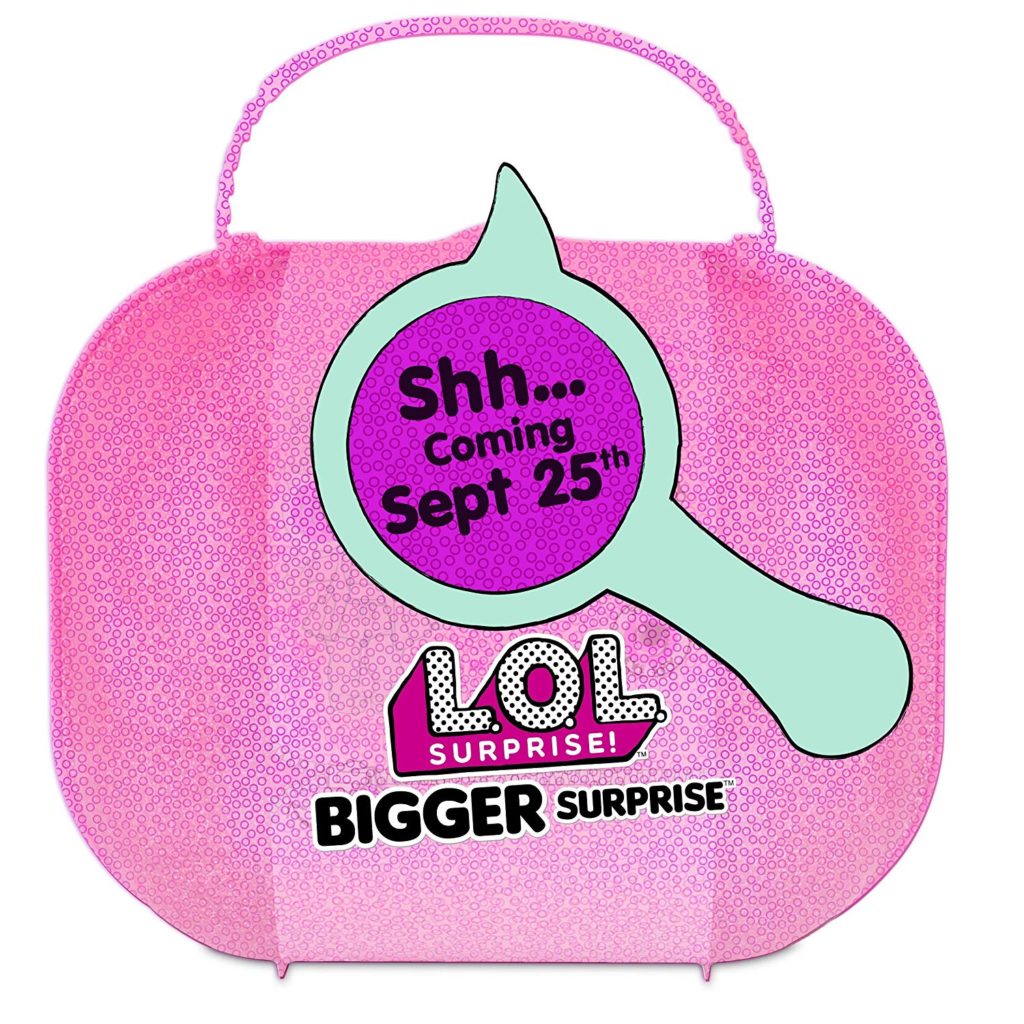 The L.O.L Bigger Surprise is another toy that is only available for pre-order right now.  It will not be available in stores or to ship until September 25.  If your daughters are going to want this, pre-order it now on Amazon and you will be guaranteed a happy little girl on Christmas morning when they unwrap the 60-plus surprises inside!  I have two coming, ready to be wrapped for Santa gifts.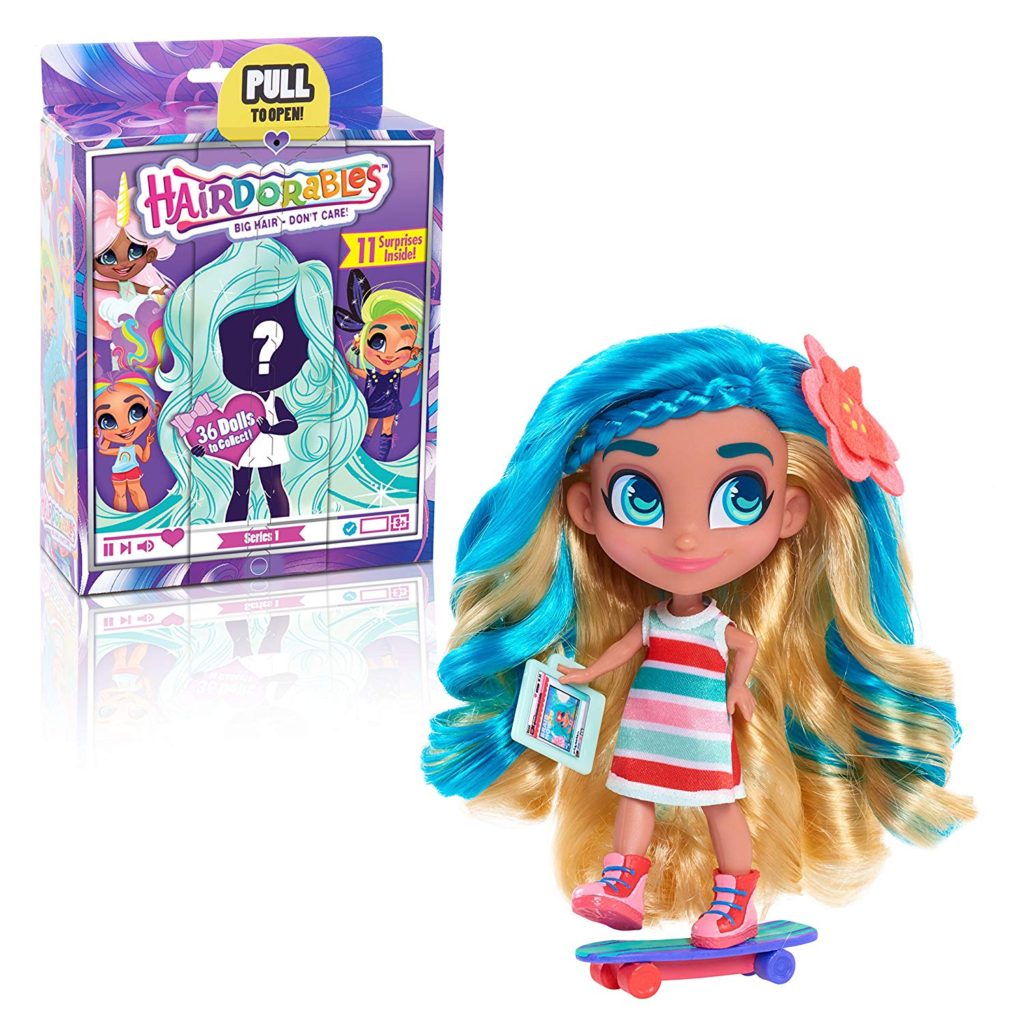 Hairdorables are absolutely adorable little dolls that have "Big Hair Don't Care" attitudes.  Each doll has a variety of unique hairstyles in vibrant colors.  Your daughter will want to collect all 36 Hairdorables dolls.  She will get to pull, peel, and reveal 11 surprises to unwrap the personality of the Hairdorables girl hidden inside.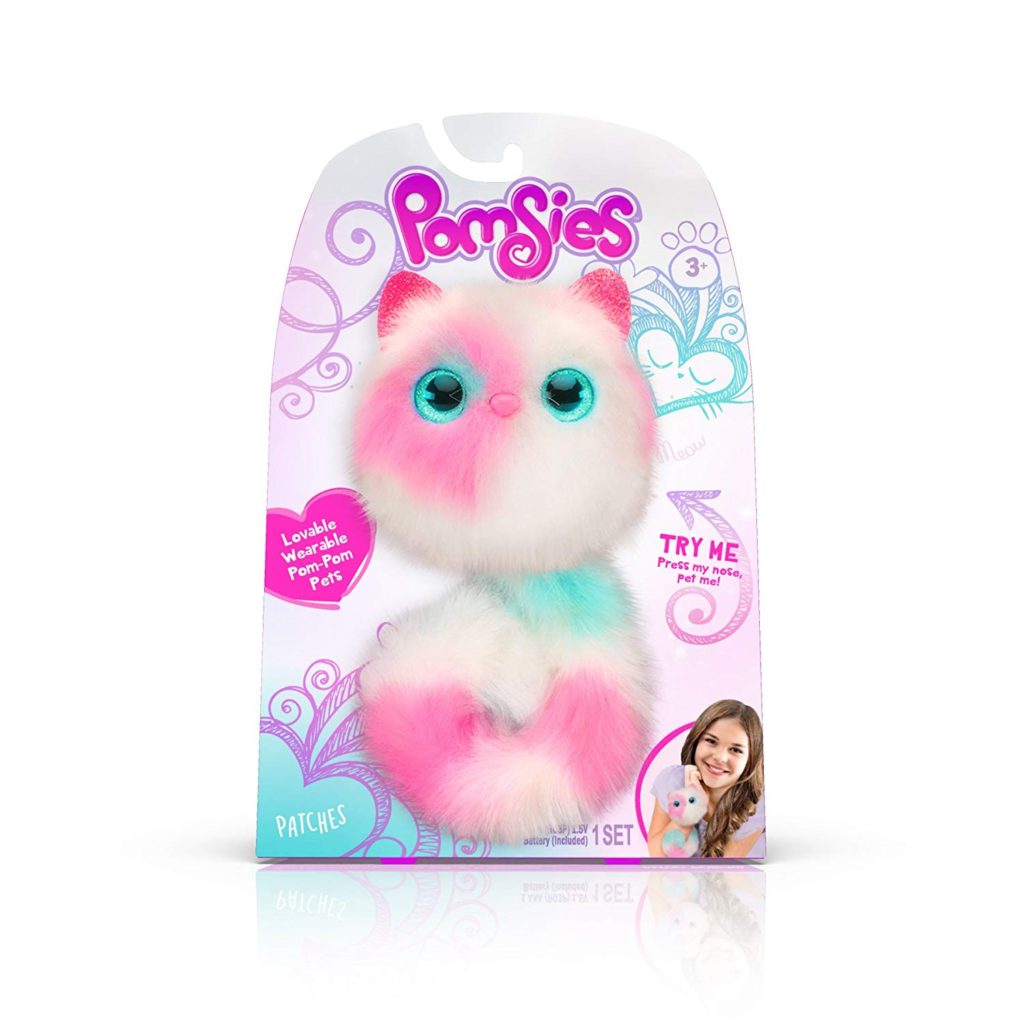 Pomsies Plush Interactive Toys have a twist and lock tail that your daughter can use as the perfect accessory for her backpack, wrist, or hair.  They let you know when they are cold or hungry, with light-up eyes and purring and 50 other cute sounds.  They react to touch, and light-up eyes is how they communicate how they feel.  There is a freeze dance mode that I can already envision my daughters loving!
I hope I have given you some great ideas for gifts that you can purchase now and not wait until they are all sold out because all the little girls want them for Christmas!  So grab your pumpkin spice latte, and order away!  And no worries, we are working on coming up with a list of all the hot toys for boys for the upcoming holiday season!  And of course we will have plenty of perfect gift ideas a little closer to Christmas …. like when it is not almost 90 degrees out still. ?
-Callie