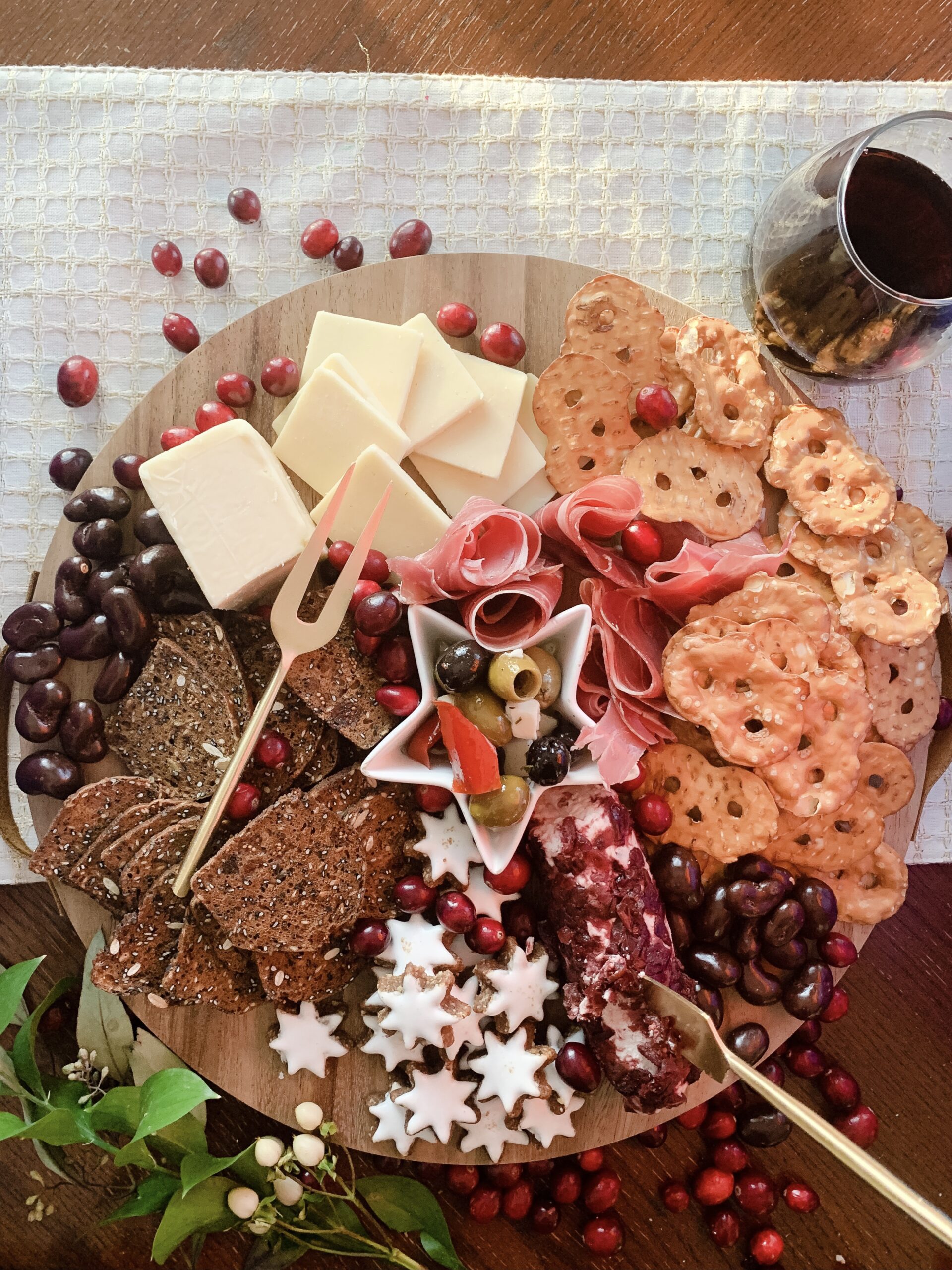 Nothing says 'Happy Holidays' like another Aldi exclusive charcuterie board! This festive holiday board is so fun and easy to make. Ringing in at $25 total…what's not to love?!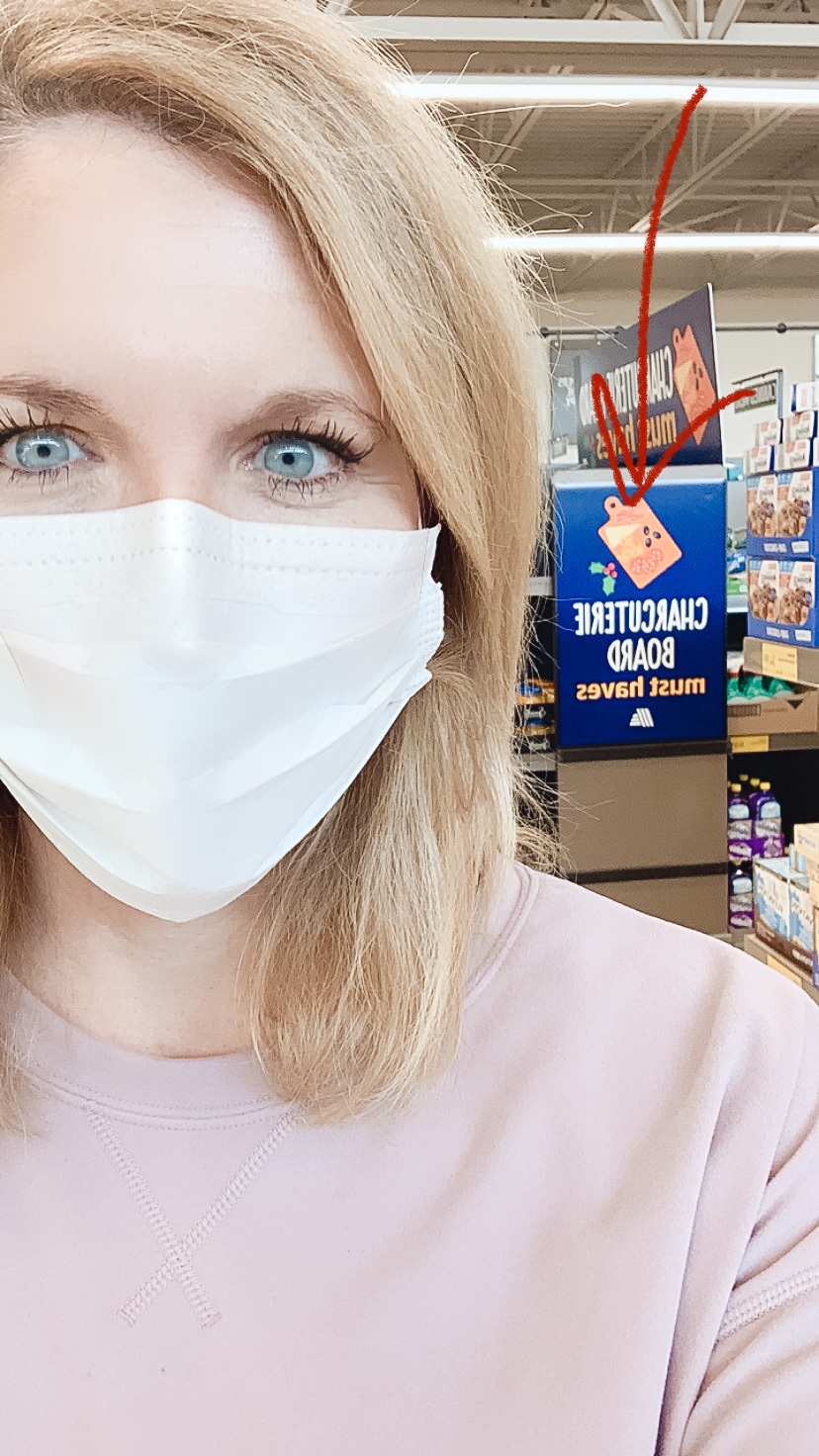 Well you cannot keep me from the cheese aisle at Aldi for long! After I had so much fun creating a fall charcuterie board with items purchased only at Aldi, I couldn't wait to try it again! Those cheese and meat items add up quickly, but with this inexpensive board, you can celebrate without breaking the bank!
For a board with Christmas and New Years vibes, I chose items with cranberry, cinnamon and fig. The board is full of bold colors and flavors. Grab a glass of wine and cuddle up with this platter and a Hallmark movie!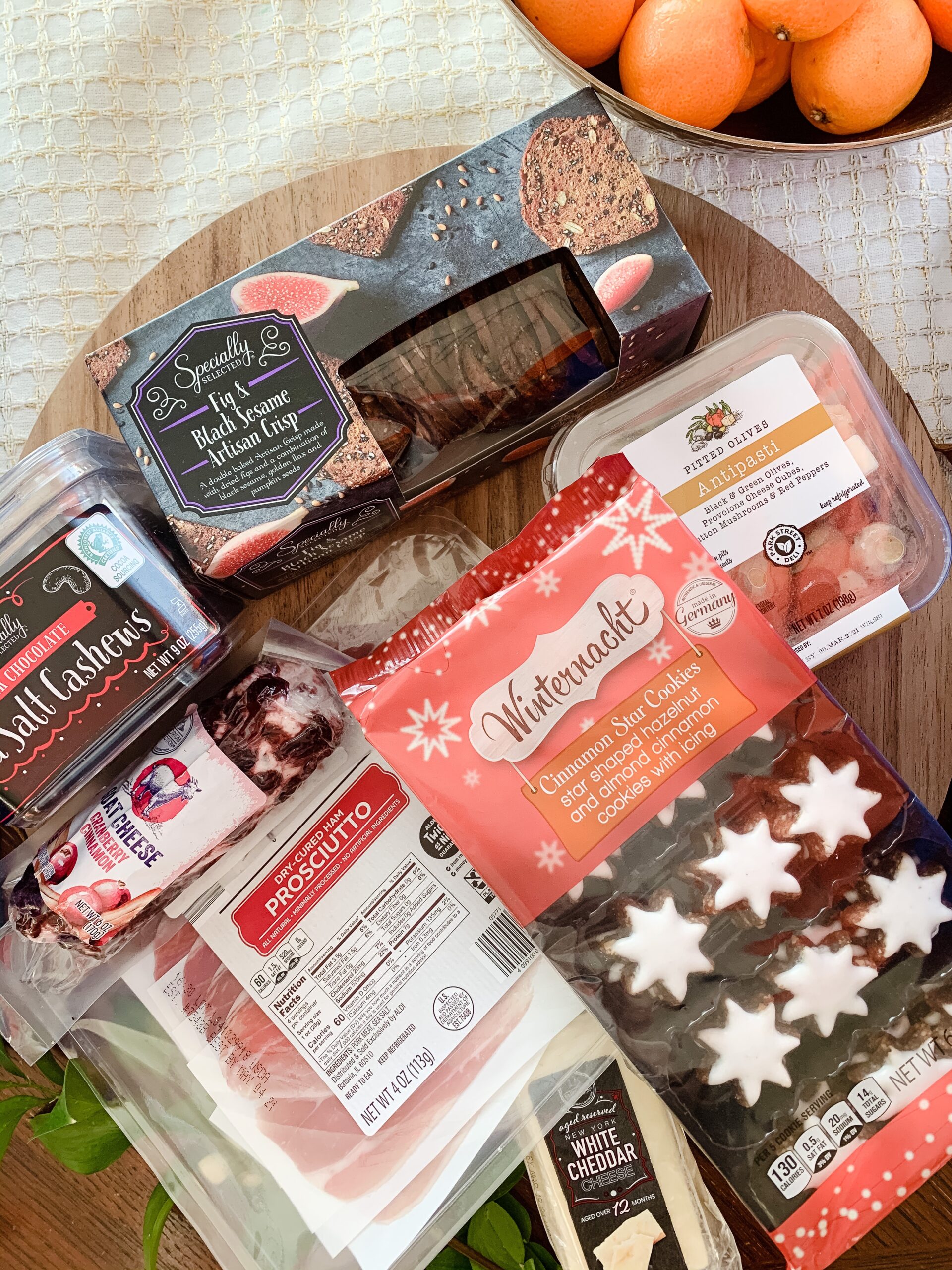 Here are the fabulous ingredients that you can grab at your local Aldi store!
1. Specialty Selected Fig & Black Sesame Artisan Crisps – $2.99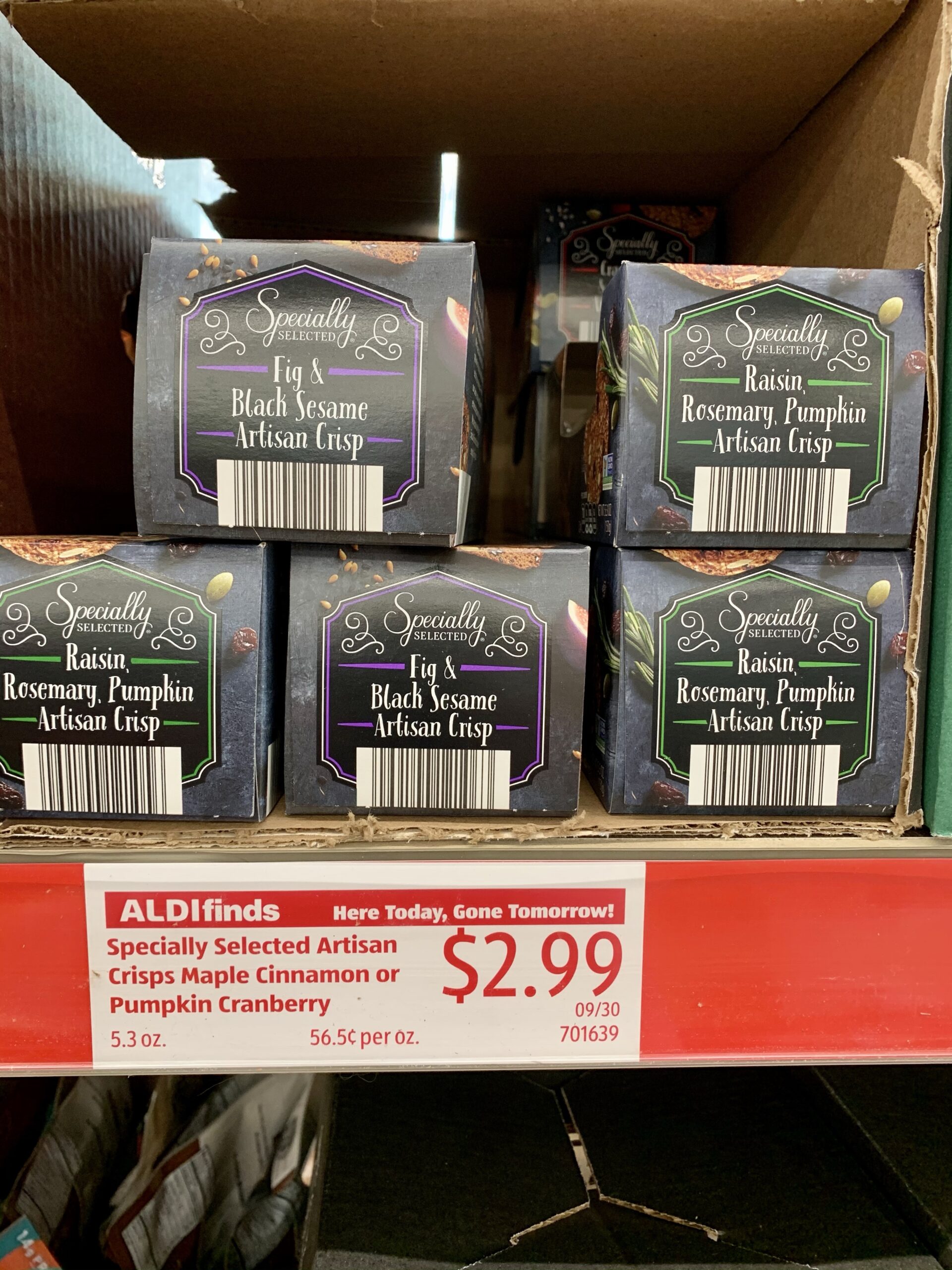 2. Winternacht Cinnamon Star Cookies – $2.99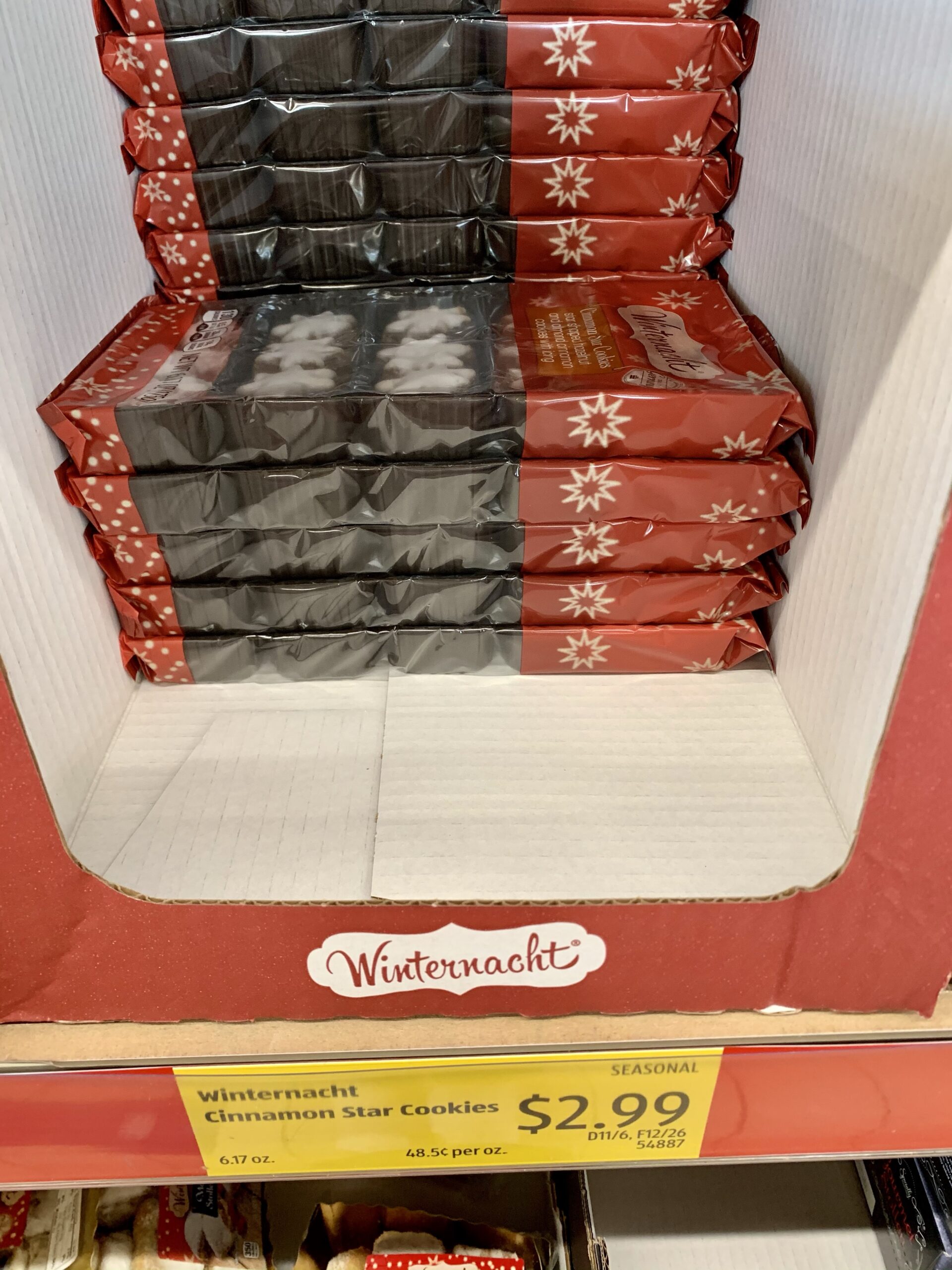 3. Specialty Selected Dark Chocolate and Sea Salt Cashews – $3.99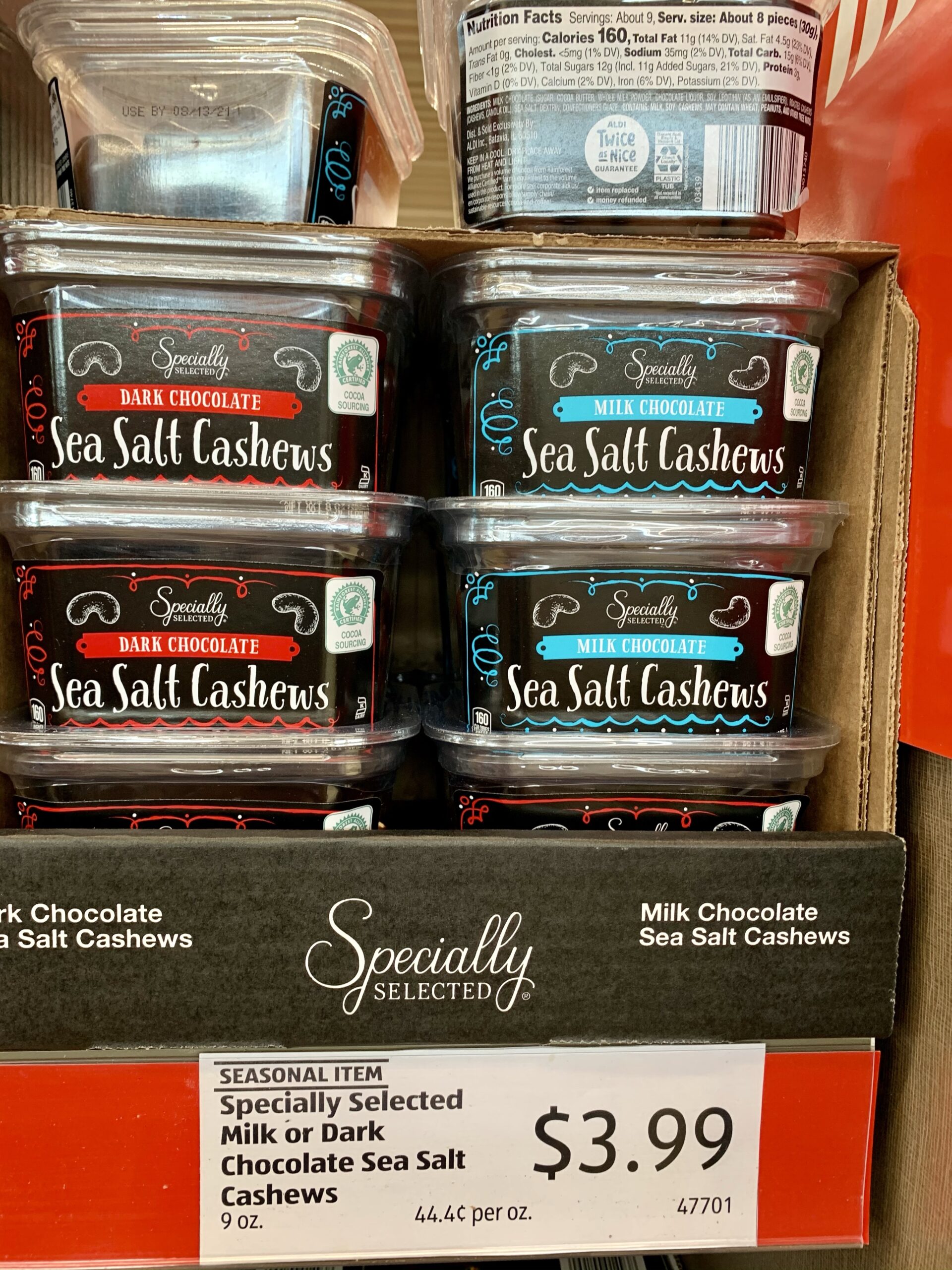 4. Emporium Selection Cranberry Goat Cheese Log – $3.99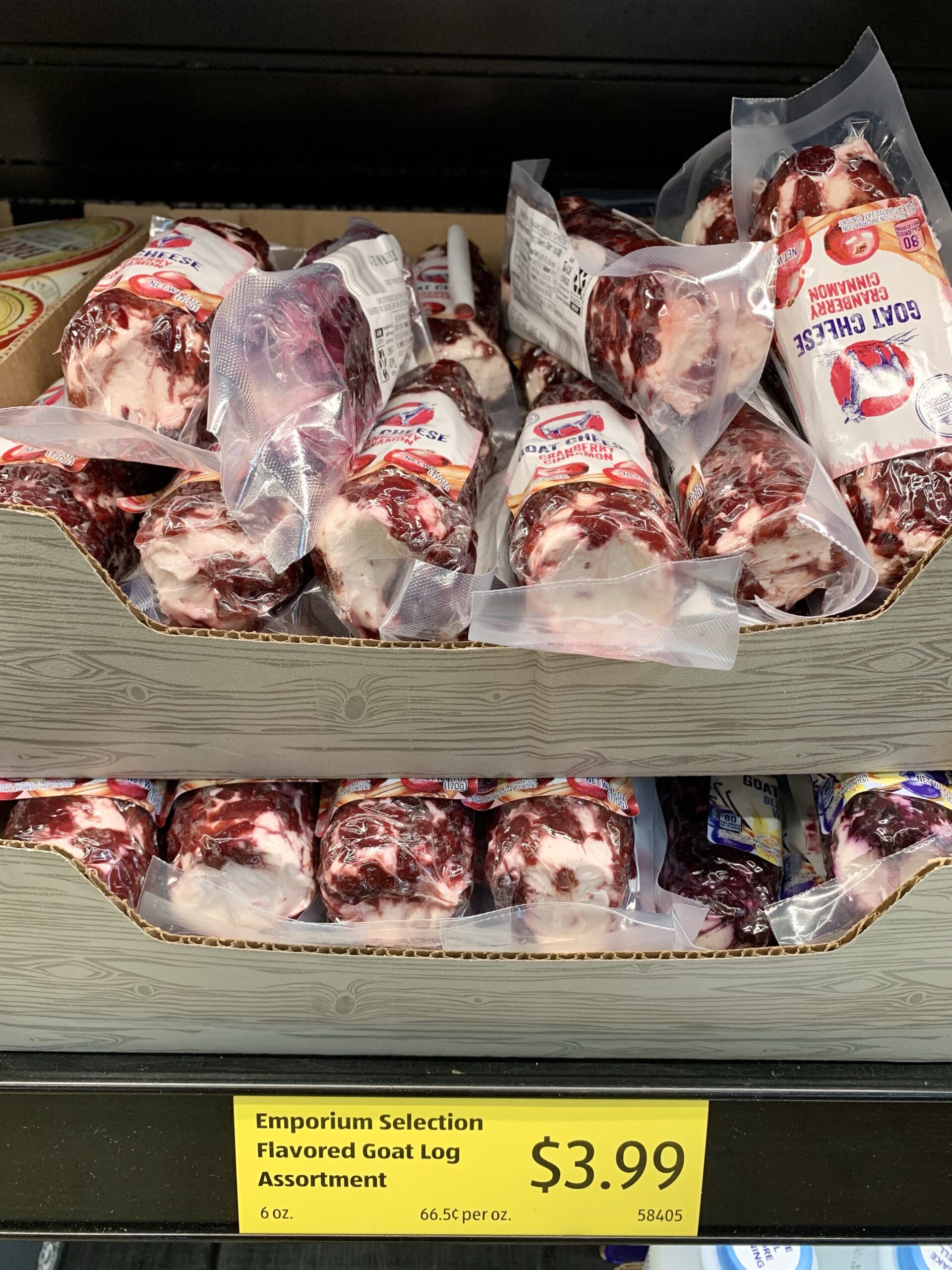 5. Clancy's Pretzel Slims – $1.99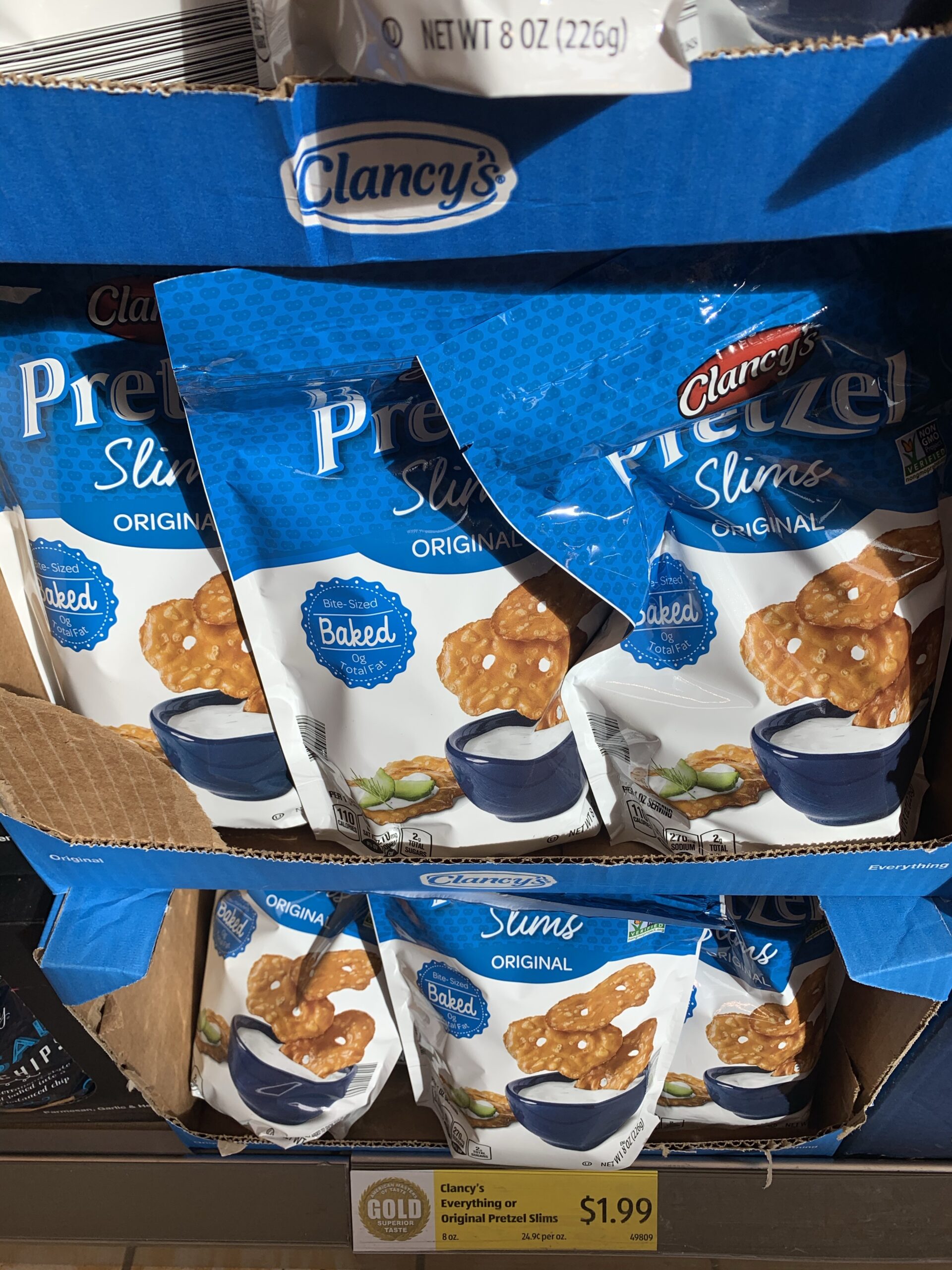 6. Park Street Deli Antipasti – $2.99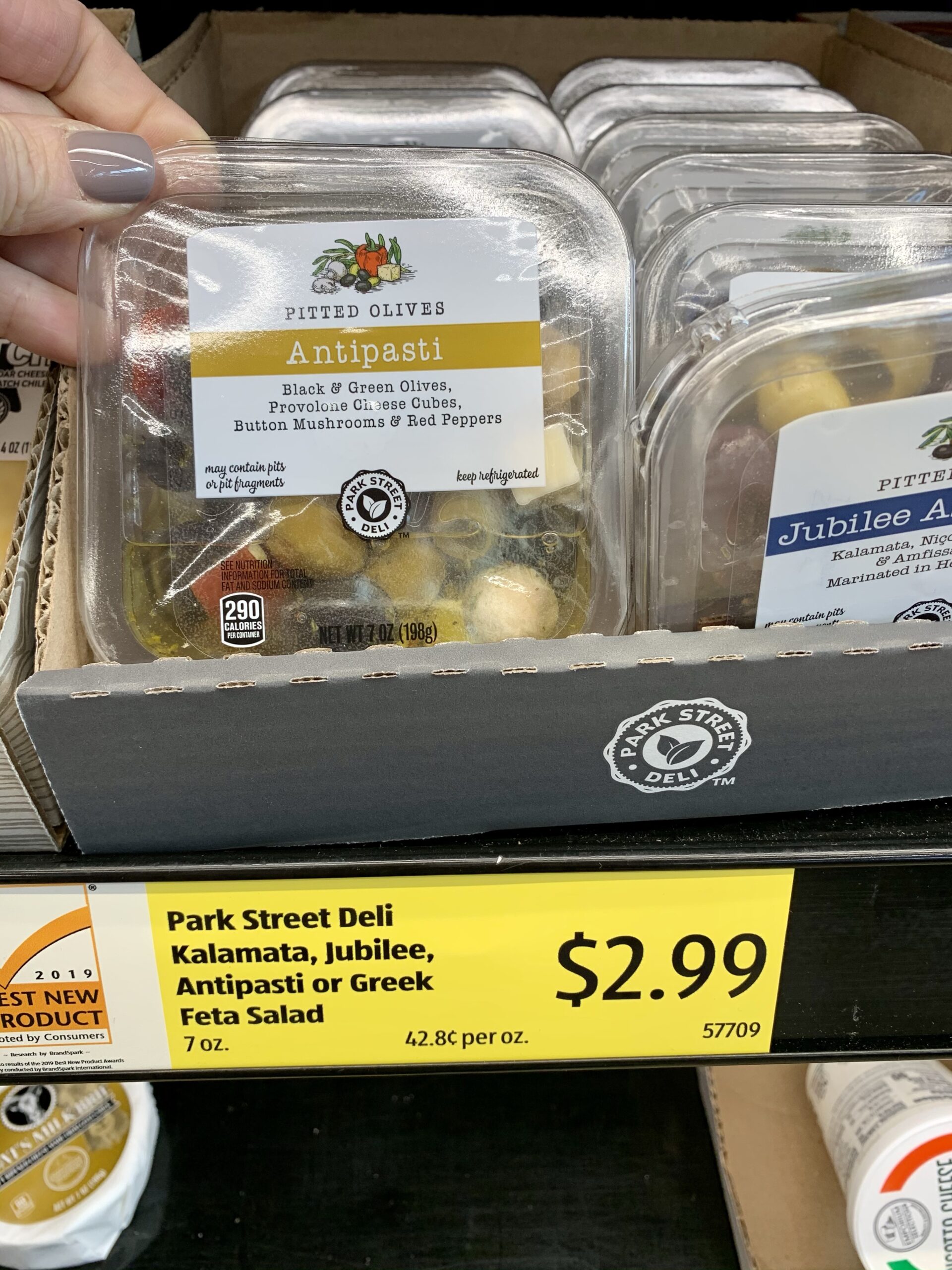 7. Emporium Selection Age White Cheddar- $2.65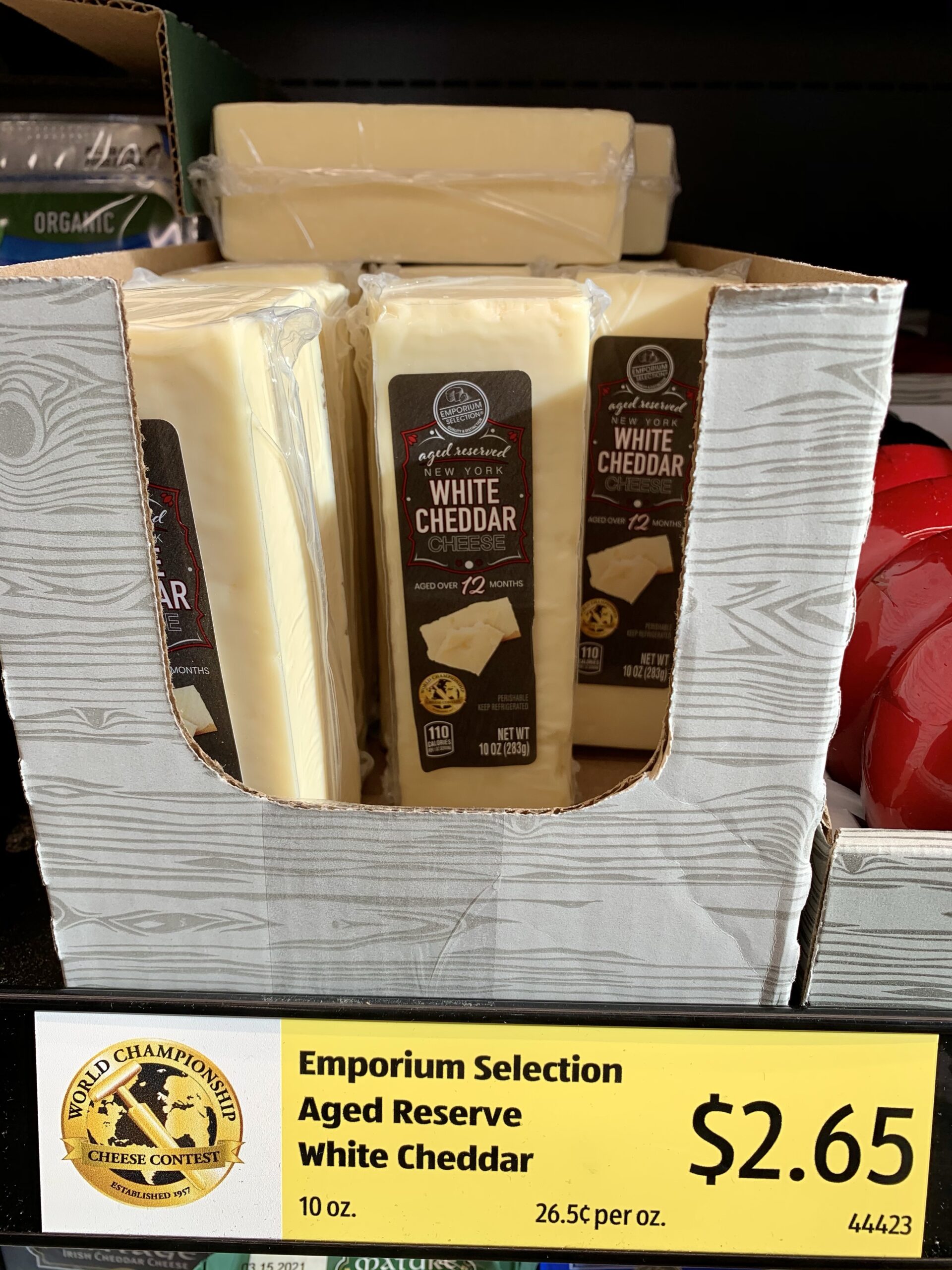 8. Appleton Farms Prociutto – $2.69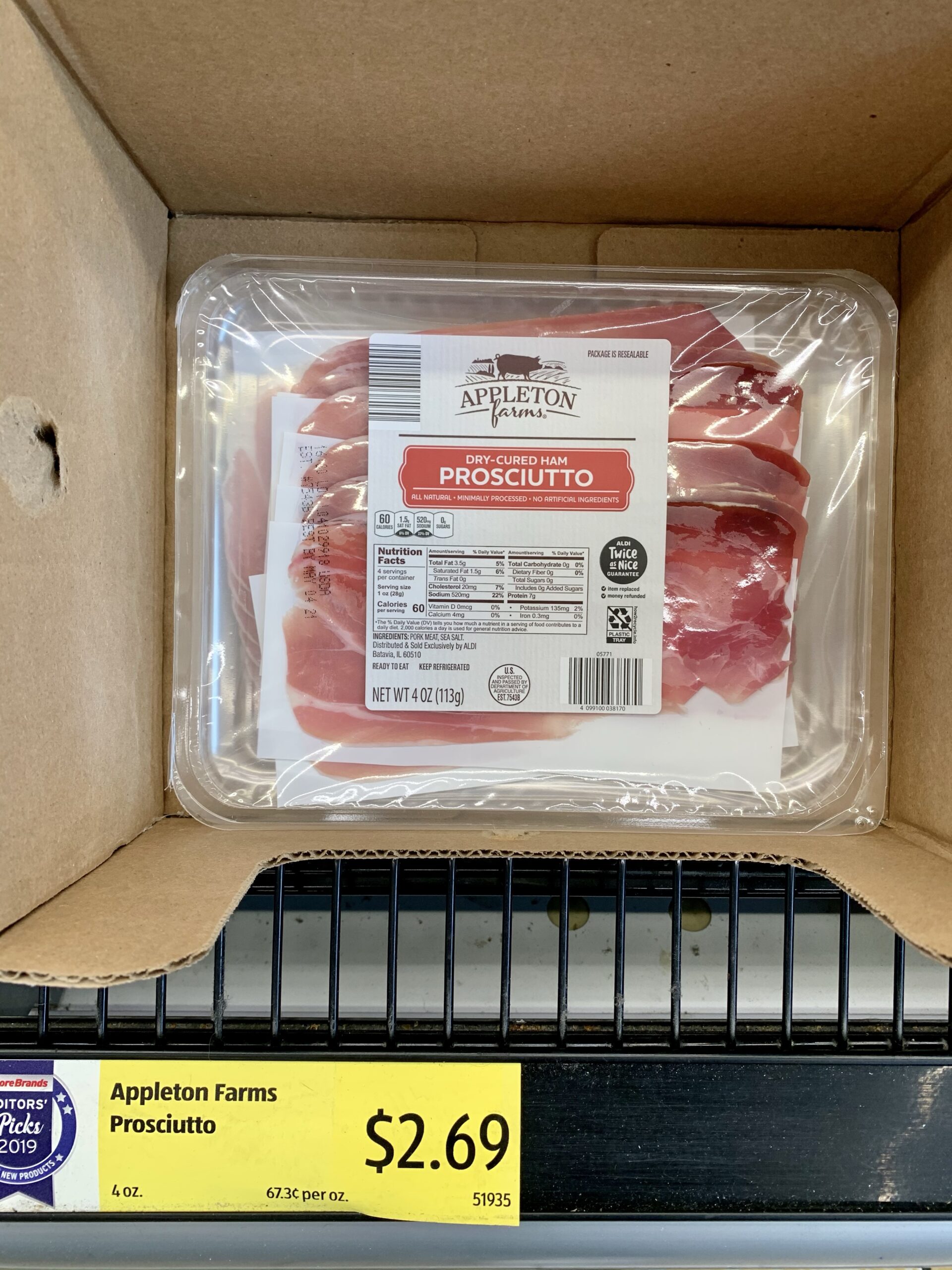 9. Cranberries – $0.95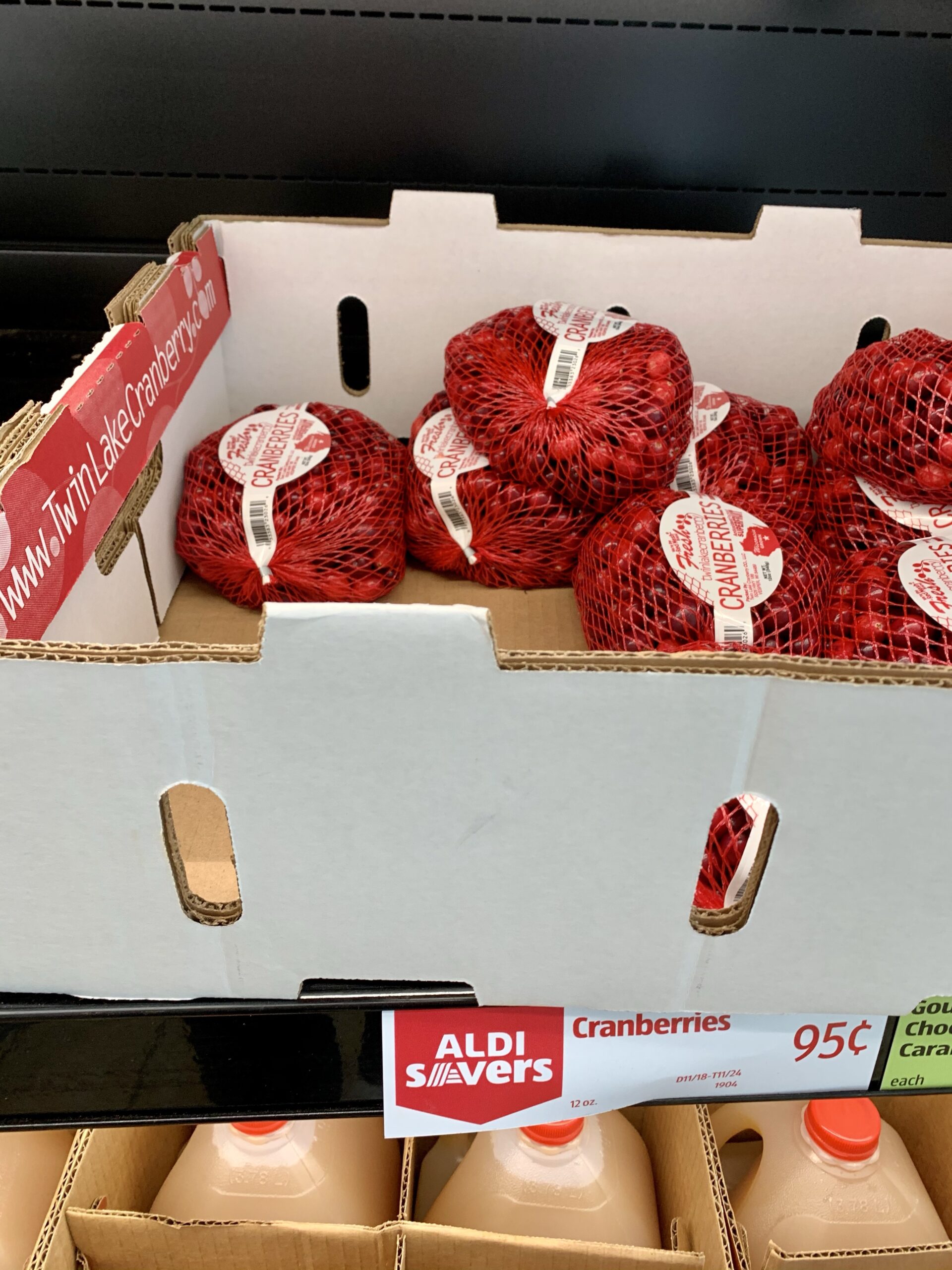 TOTAL COST: $25.23
That will be all that you need! Grab a board, platter, or hey, even a cookie sheet and create your holiday appetizer!
I selected this perfect sized wooden board once again. This board is not too big, and so is ideal for your intimate Covid gatherings. It is unavailable, but here is a similar option.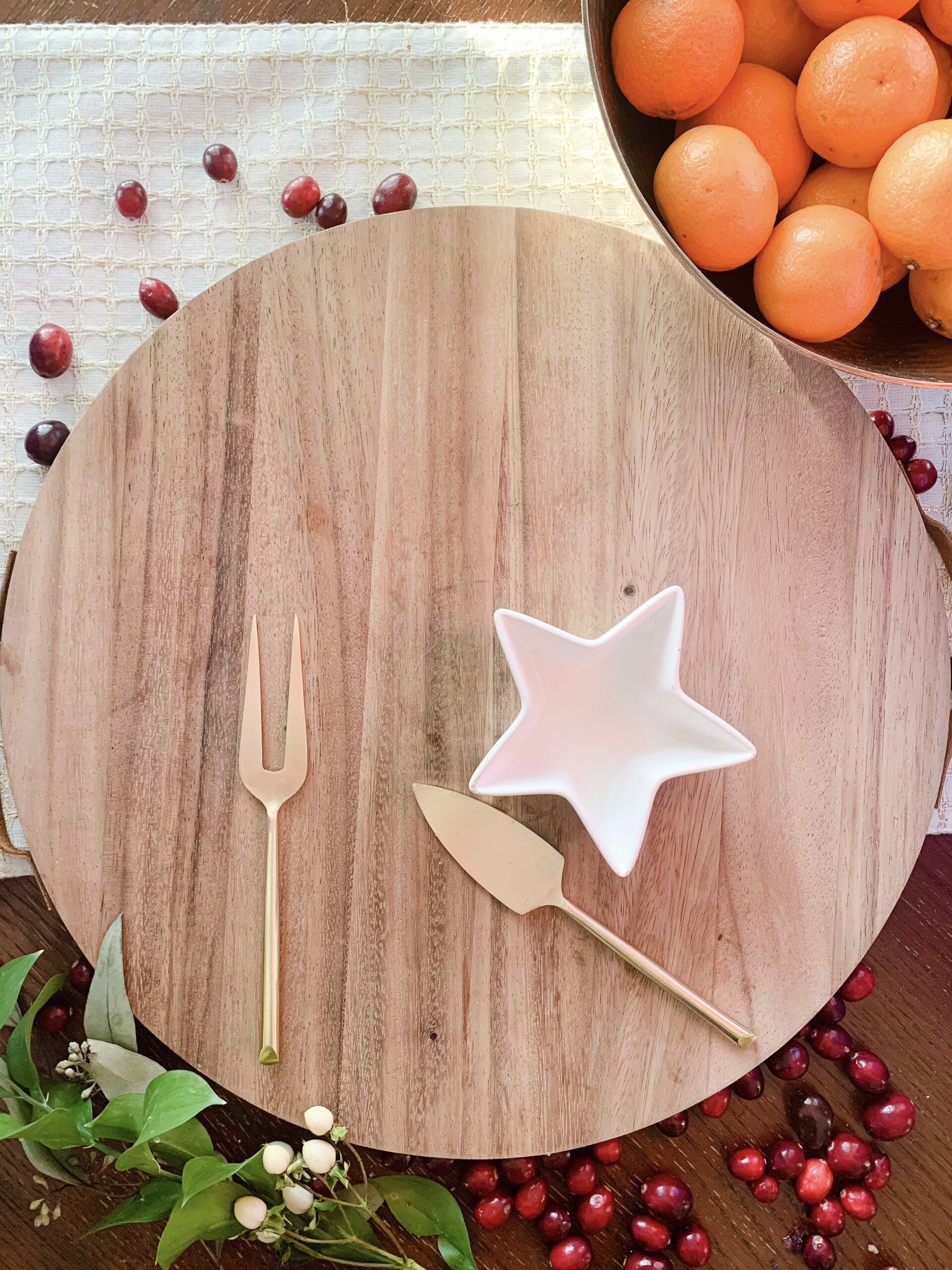 The little star bowl came in handy for the antipasti, but any small vessel will work for this. Small plastic "Chinet" brand wine glasses are a great option as well.
You may also want to check your local Aldi store for the cutest little set of cheese knives. Love that gold!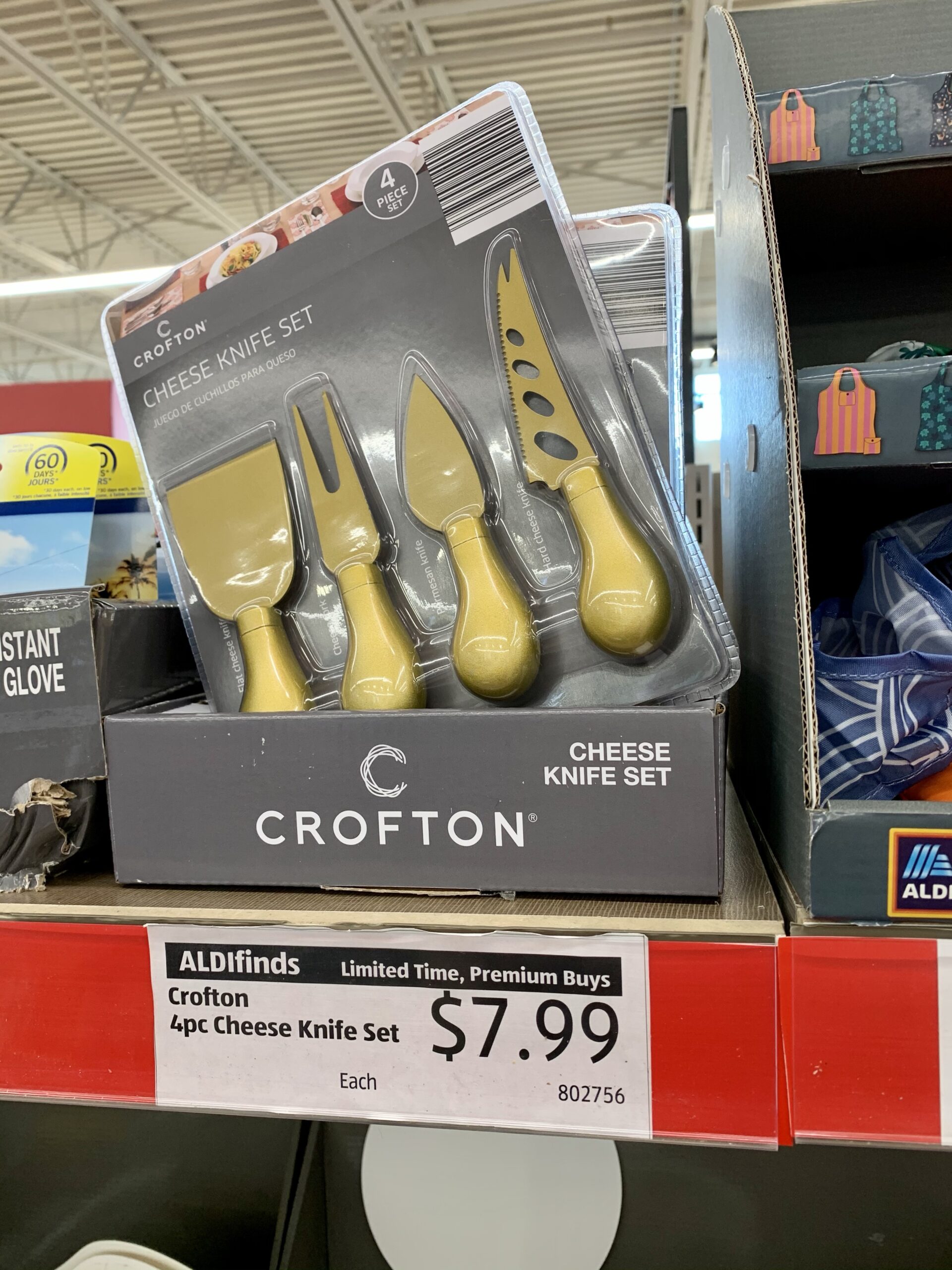 Set up your charcuterie board however you like. It is best to set down the meat and cheeses first and build around them. To see how I built this board, check out our Instagram reels!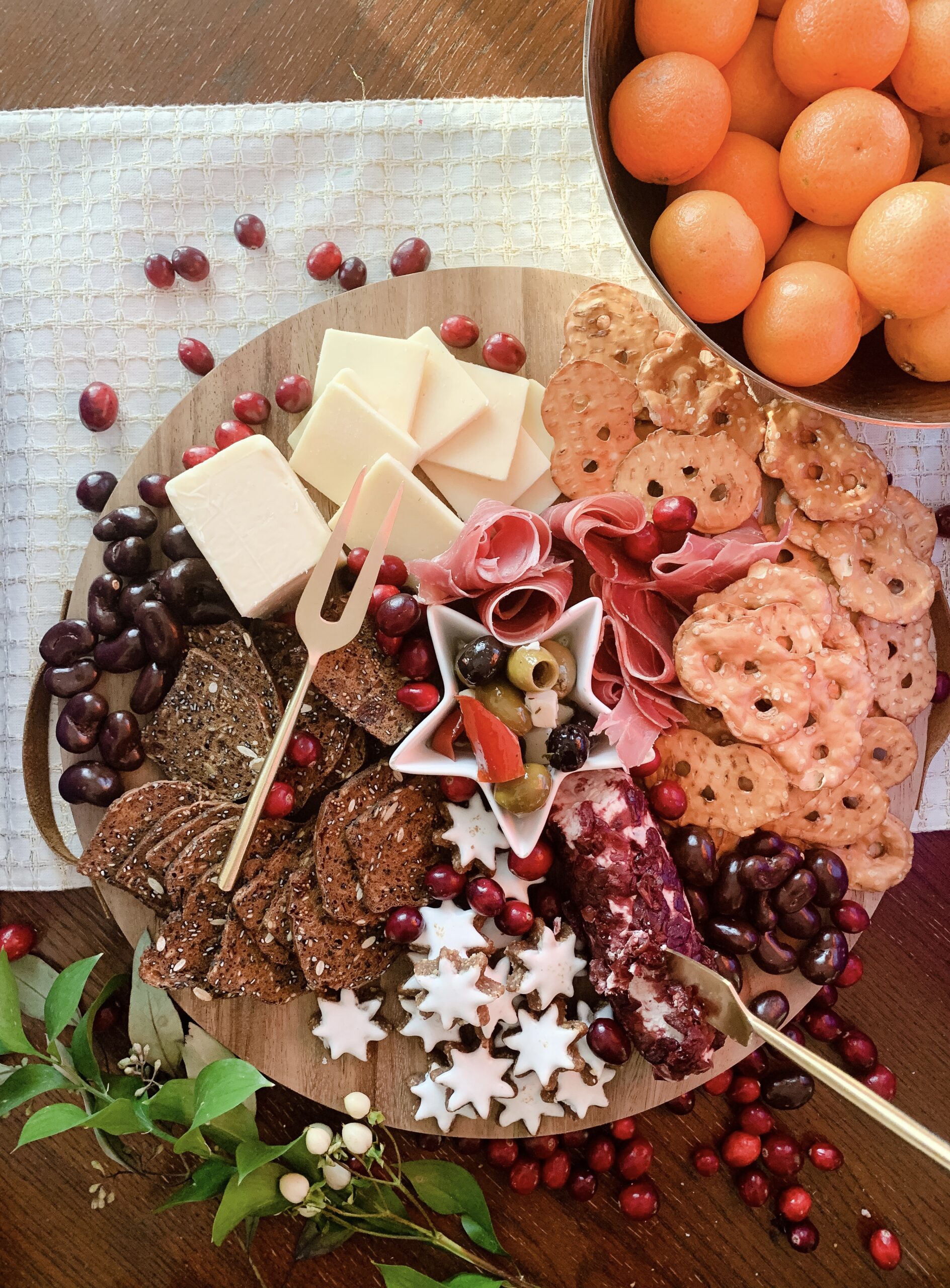 This Aldi board on a budget would best be served with the Aldi wine advent calendar! (Duh!) Unfortunately, those do sell out quickly, so the alternative would be a larger bottle of the Intermingle Dark Red Blend wine or Callie's famous adult Jingle Juice! Yippee!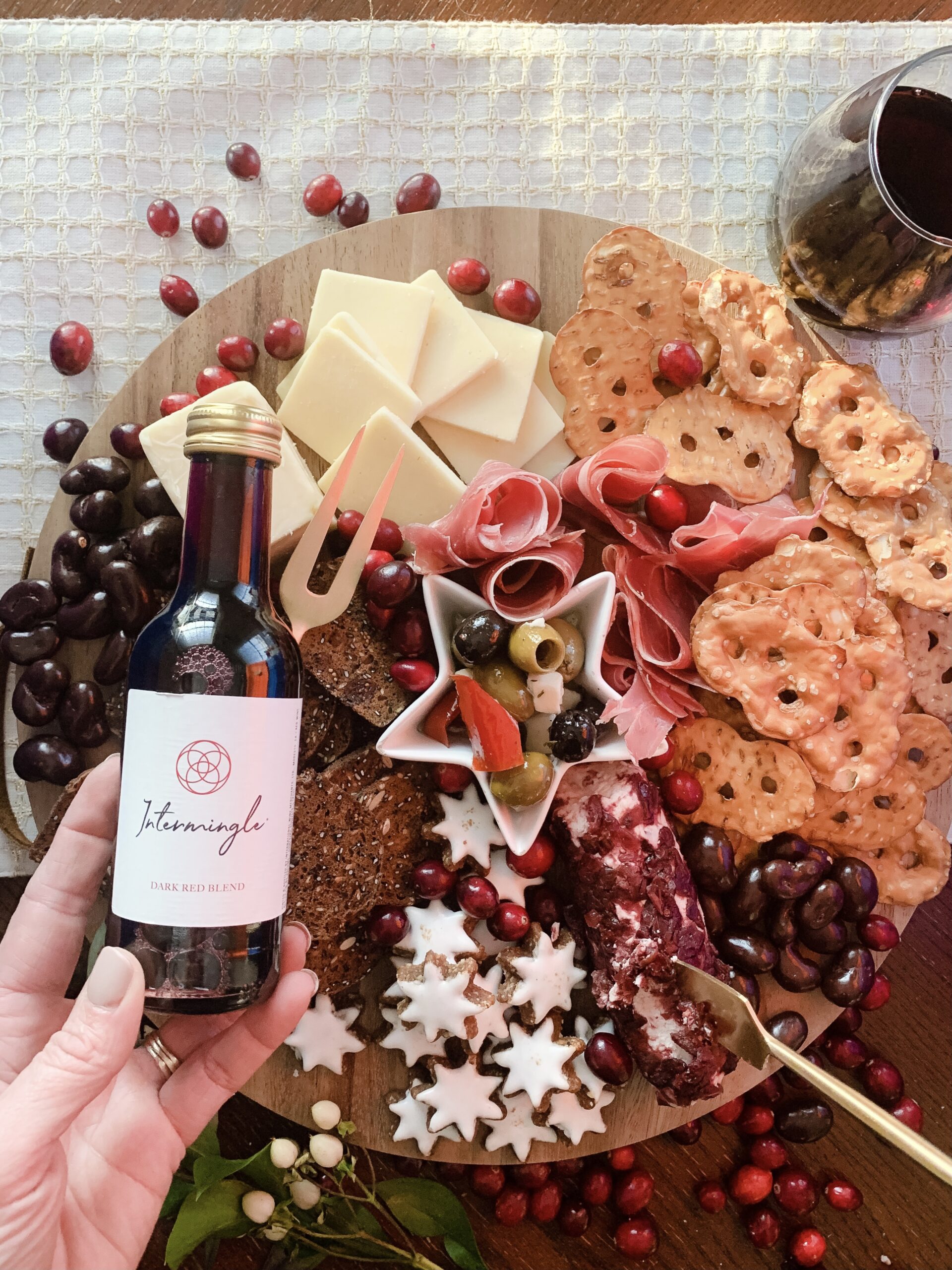 May you have a wonderful Christmas and a Happy New Year!
-Kelly 🍷
Disclosure: This site may contain affiliate links for products and services that we recommend. If you make a purchase through these links, we may earn a small commission at no additional cost to you.