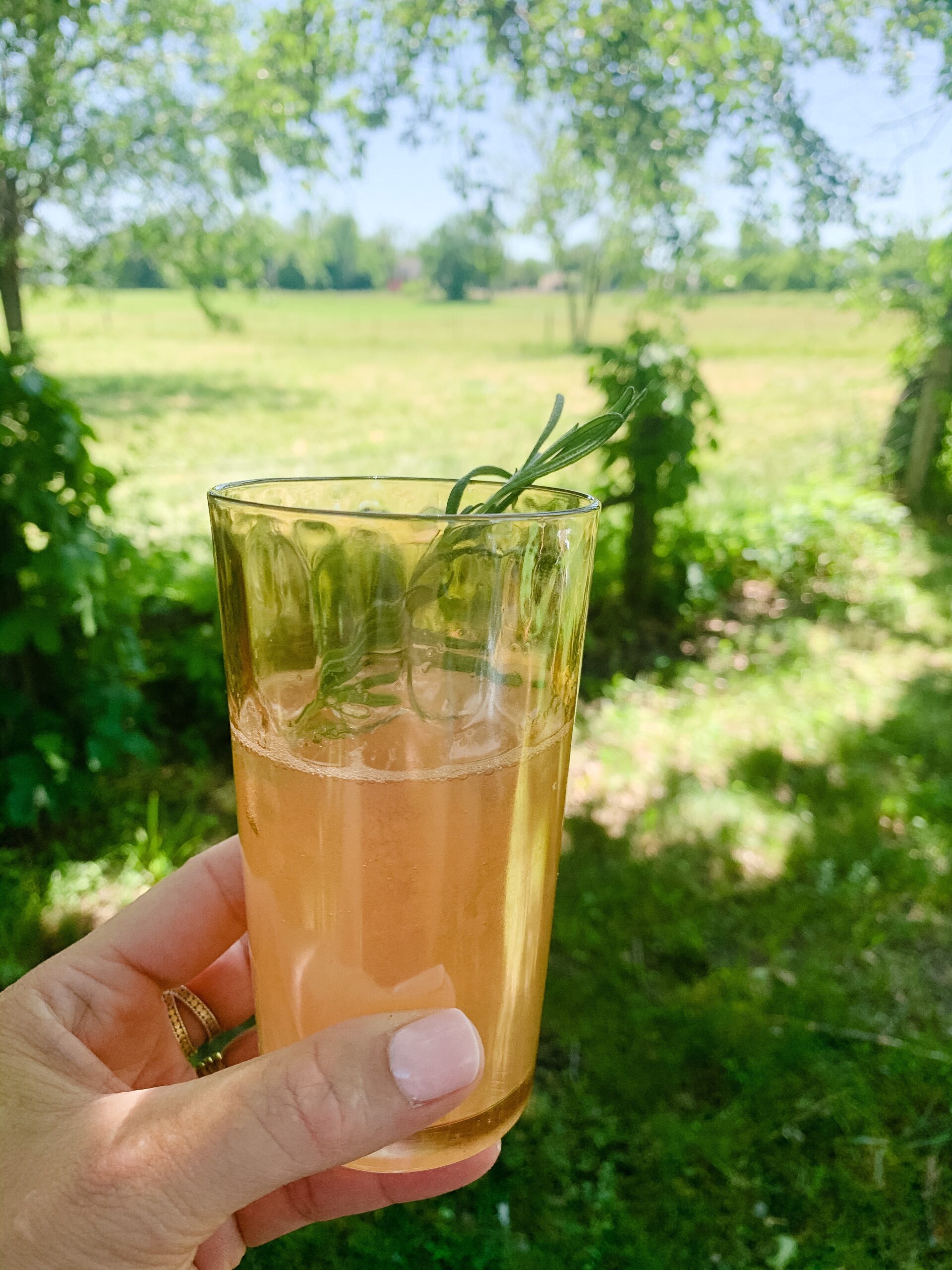 What a wonderful day at the farm! We had a great time at our healthy happy hour yoga retreat at Soul Farm Retreats!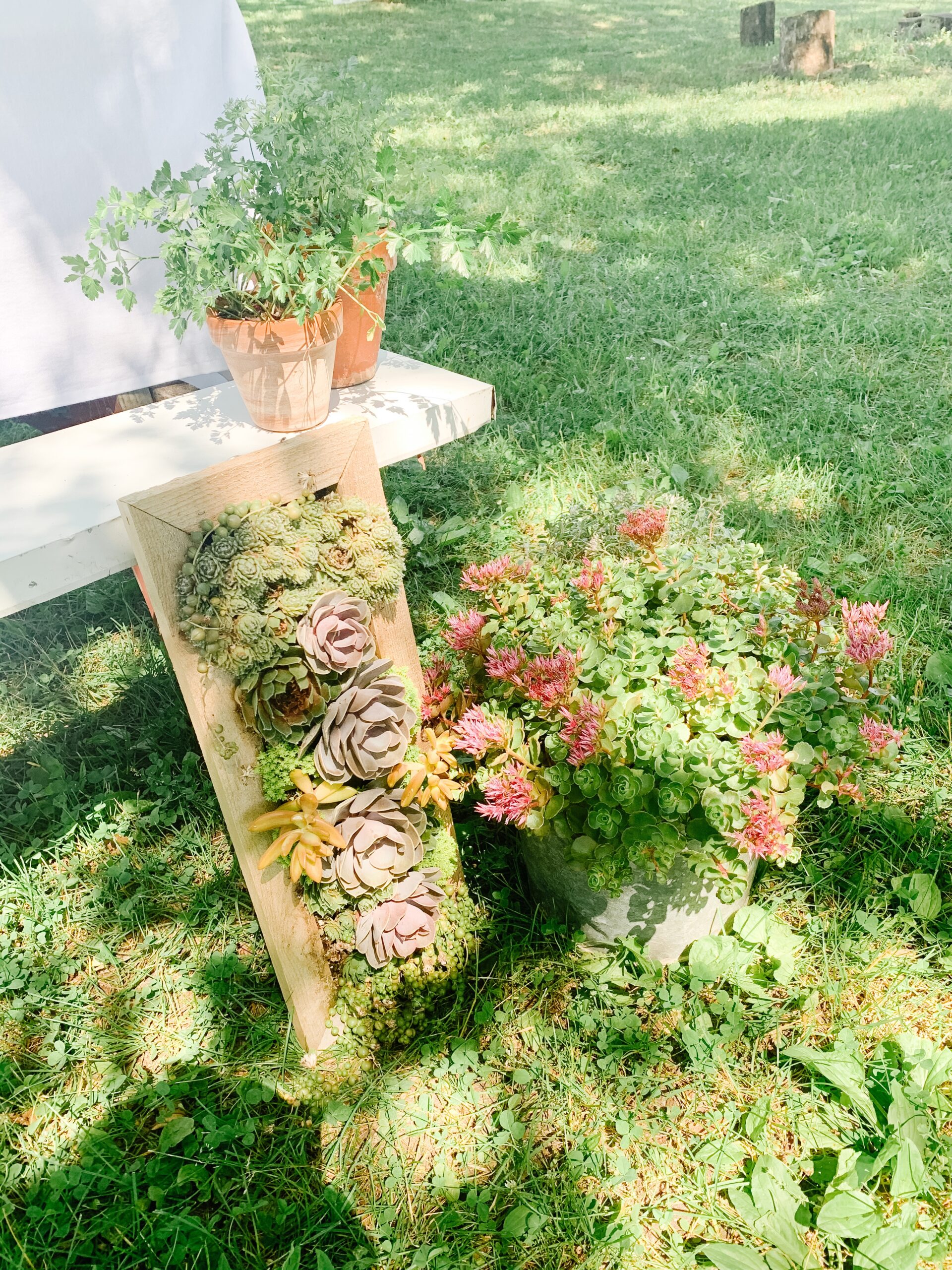 Soul Farm Retreats is located around 90 miles west of Chicago. So close, they are our neighbors! 🙂 It was the beautiful setting for an afternoon of yoga, drinks and charcuterie. Judi with Soul Farm offers many different retreats on her lovely 80 acre property.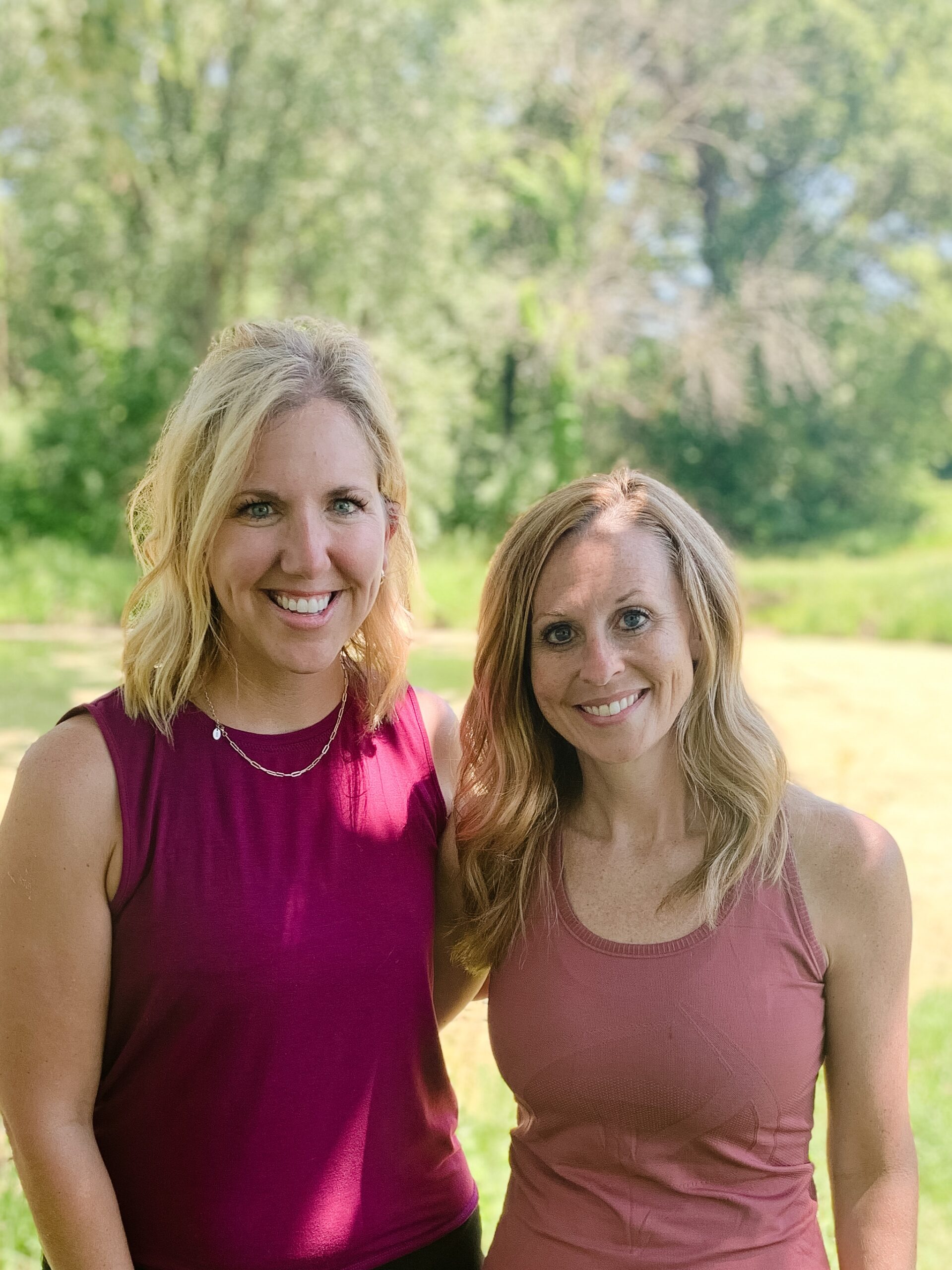 Yoga
Our day started with an hour of calming yoga under the trees. Judi is an excellent instructor, even for those of us with minimal experience! The setting was breathtaking! We laid our mats out under a large oak tree. We listened to the breeze rustle through the trees and spotted a long bearded goat trying to join in on our practice!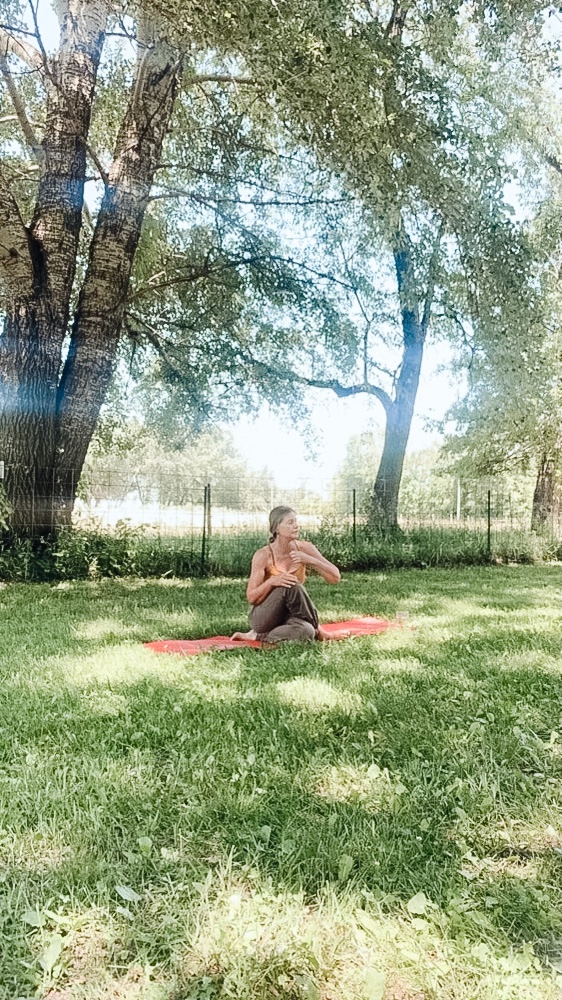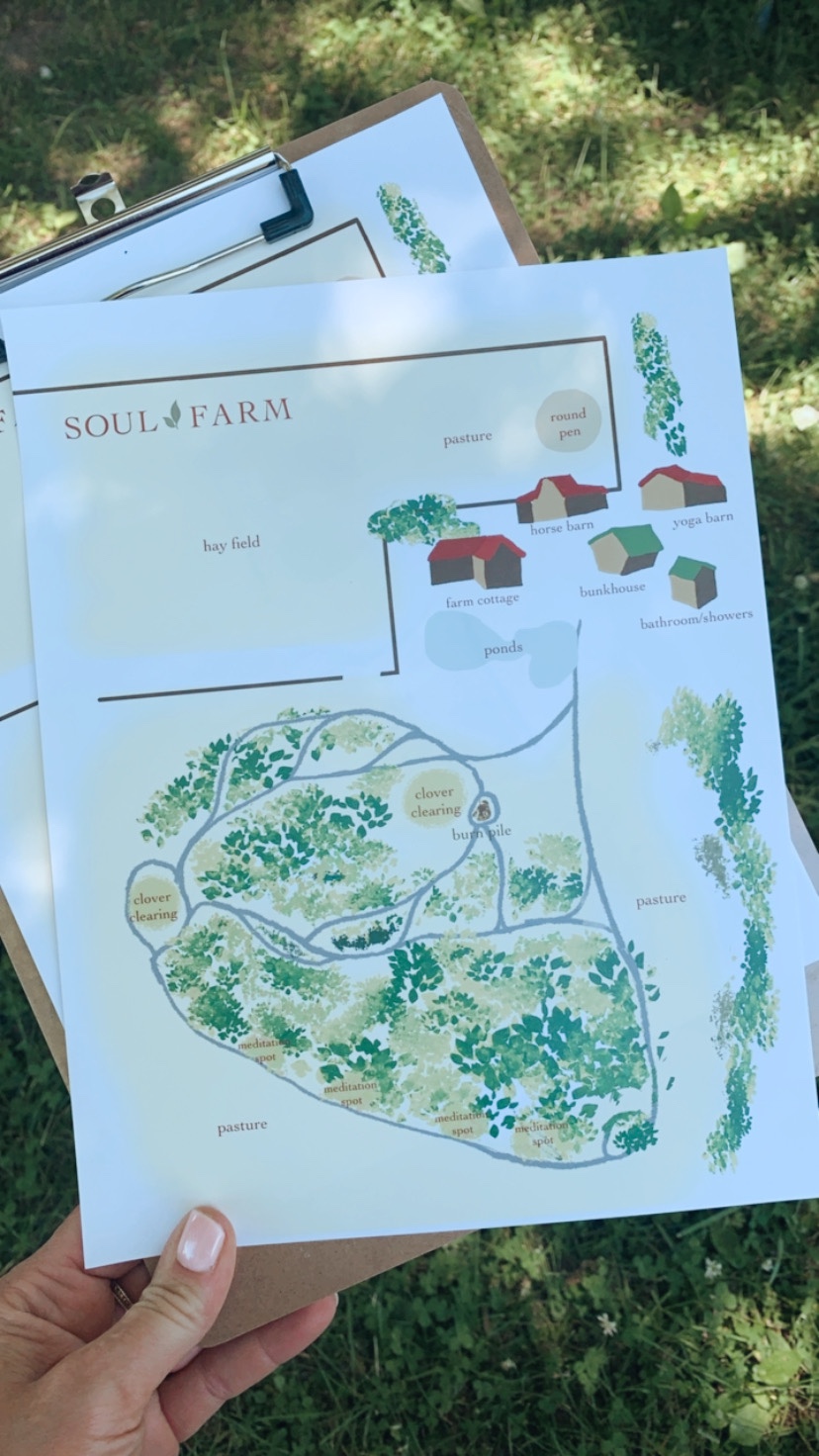 Nature Walk
After our yoga, Judi handed out these adorable maps of the property and we were encouraged to walk through the farm. The trails were so peaceful. Check out all of the lovely views!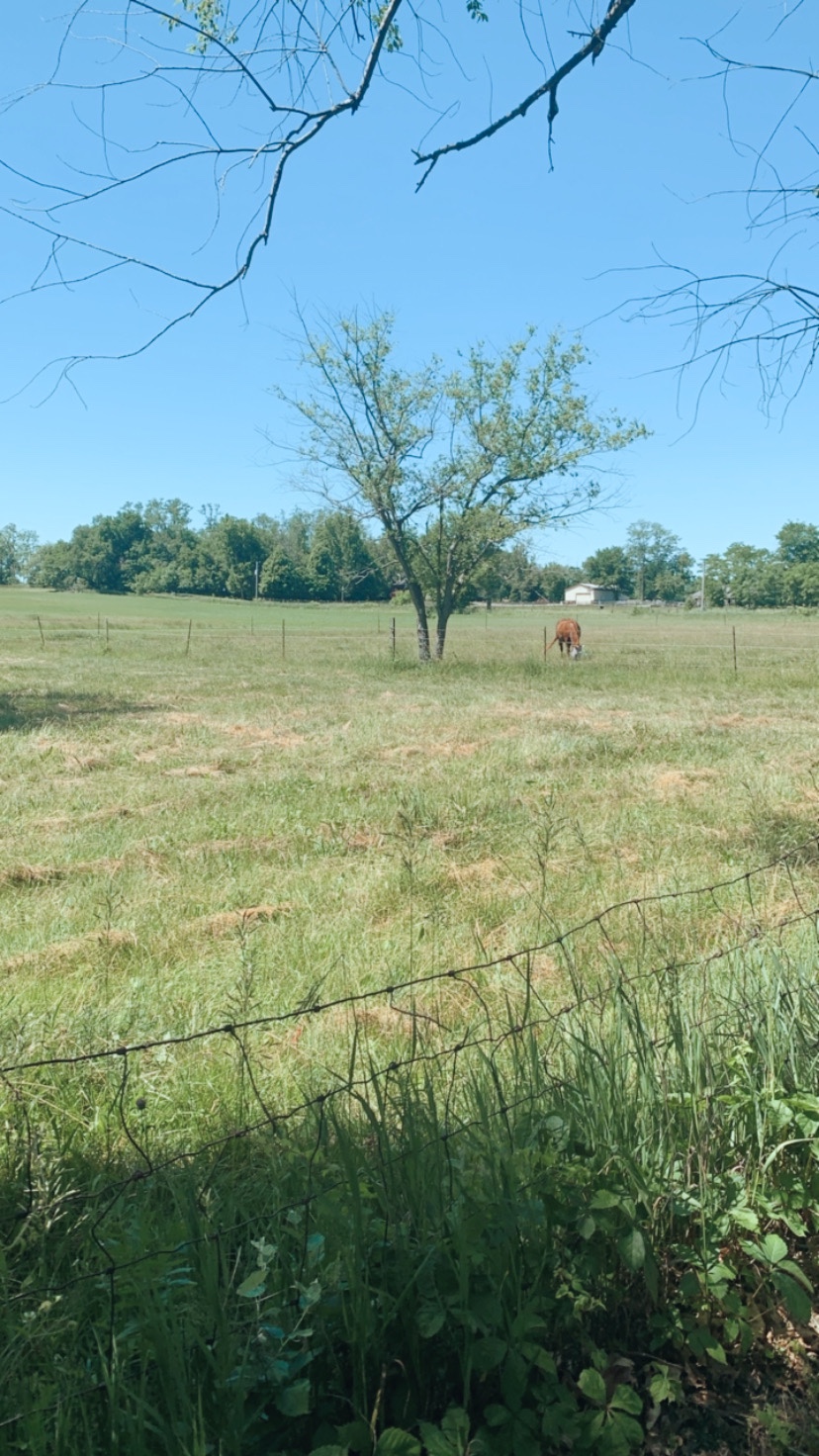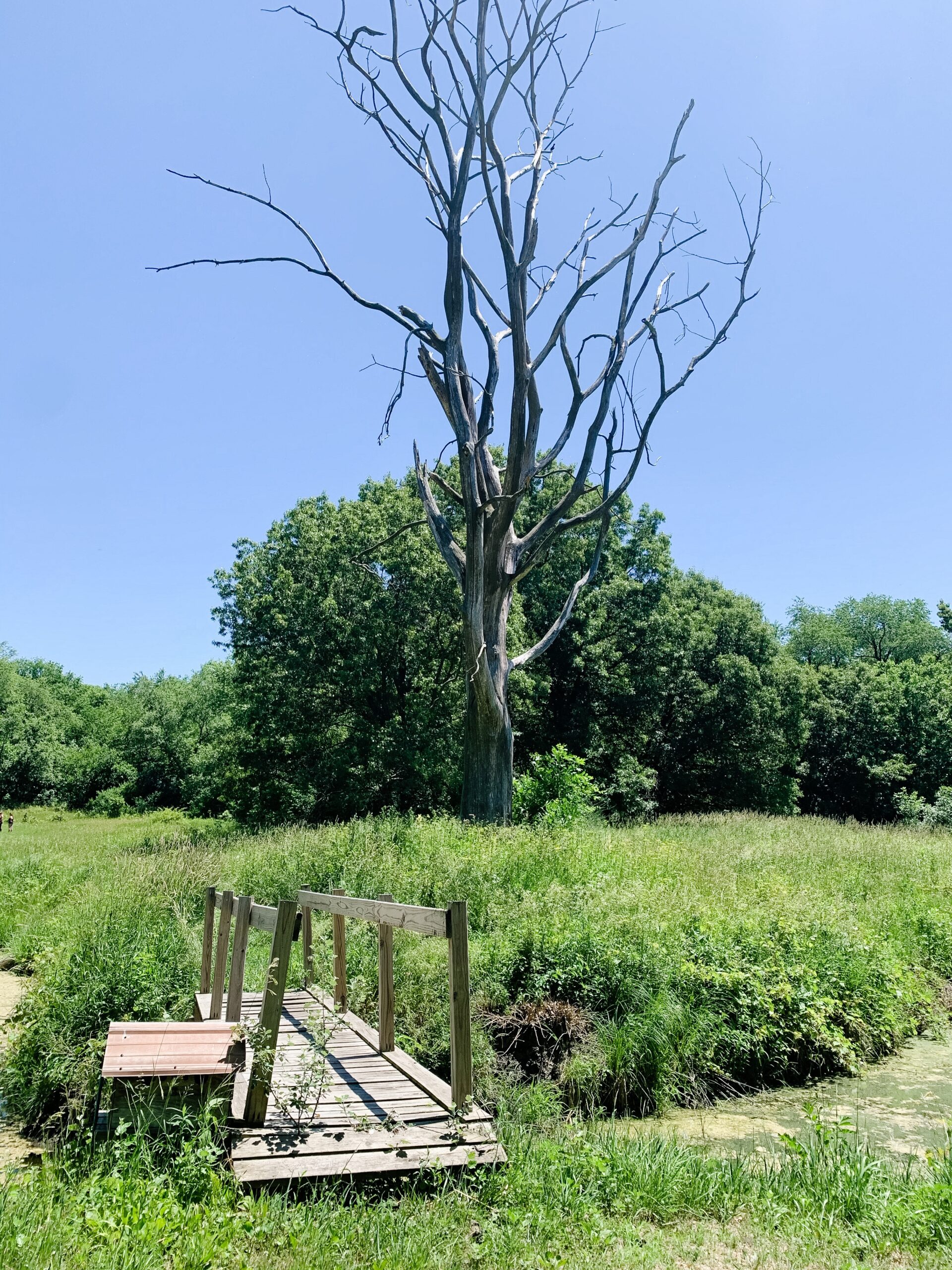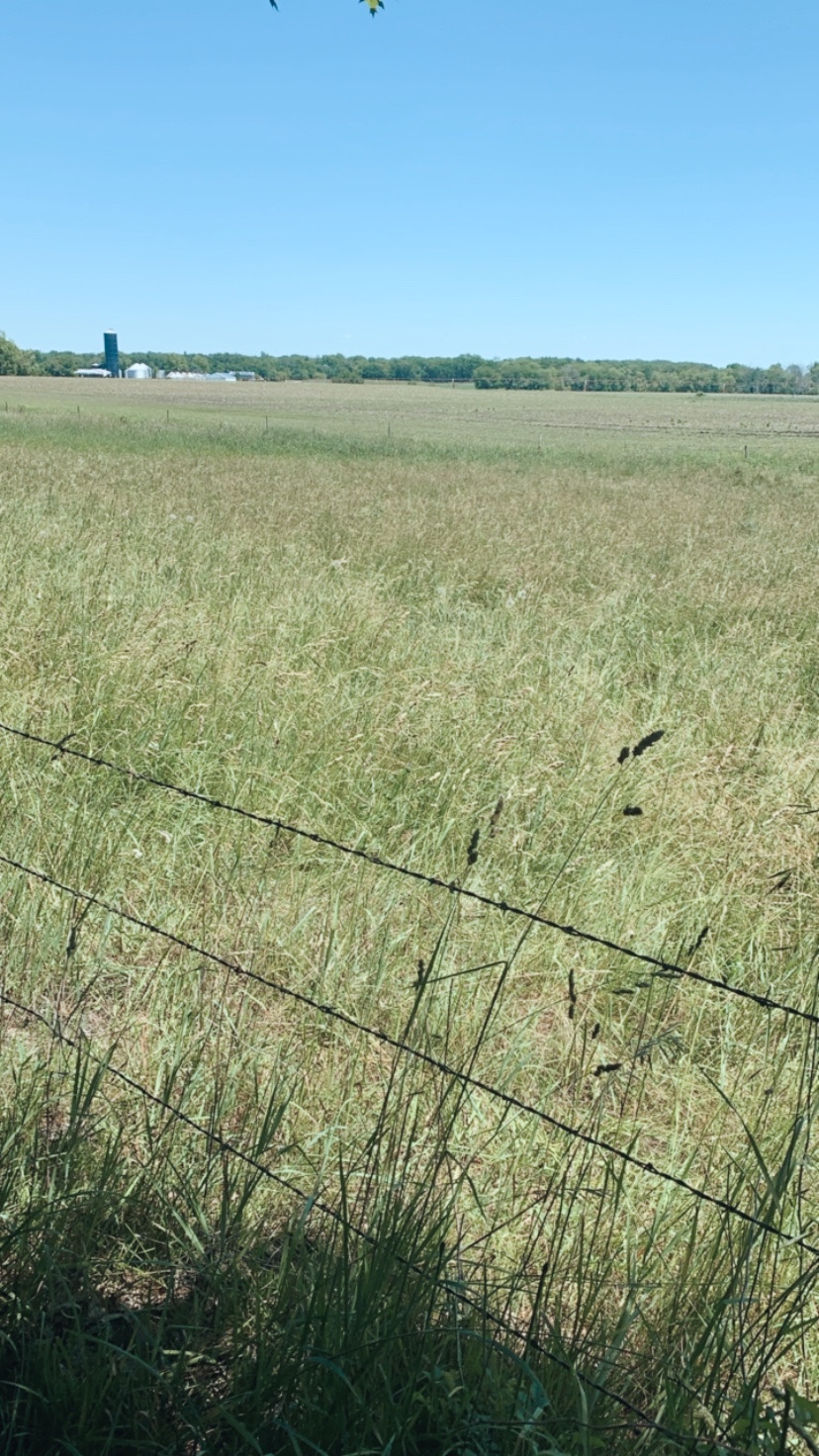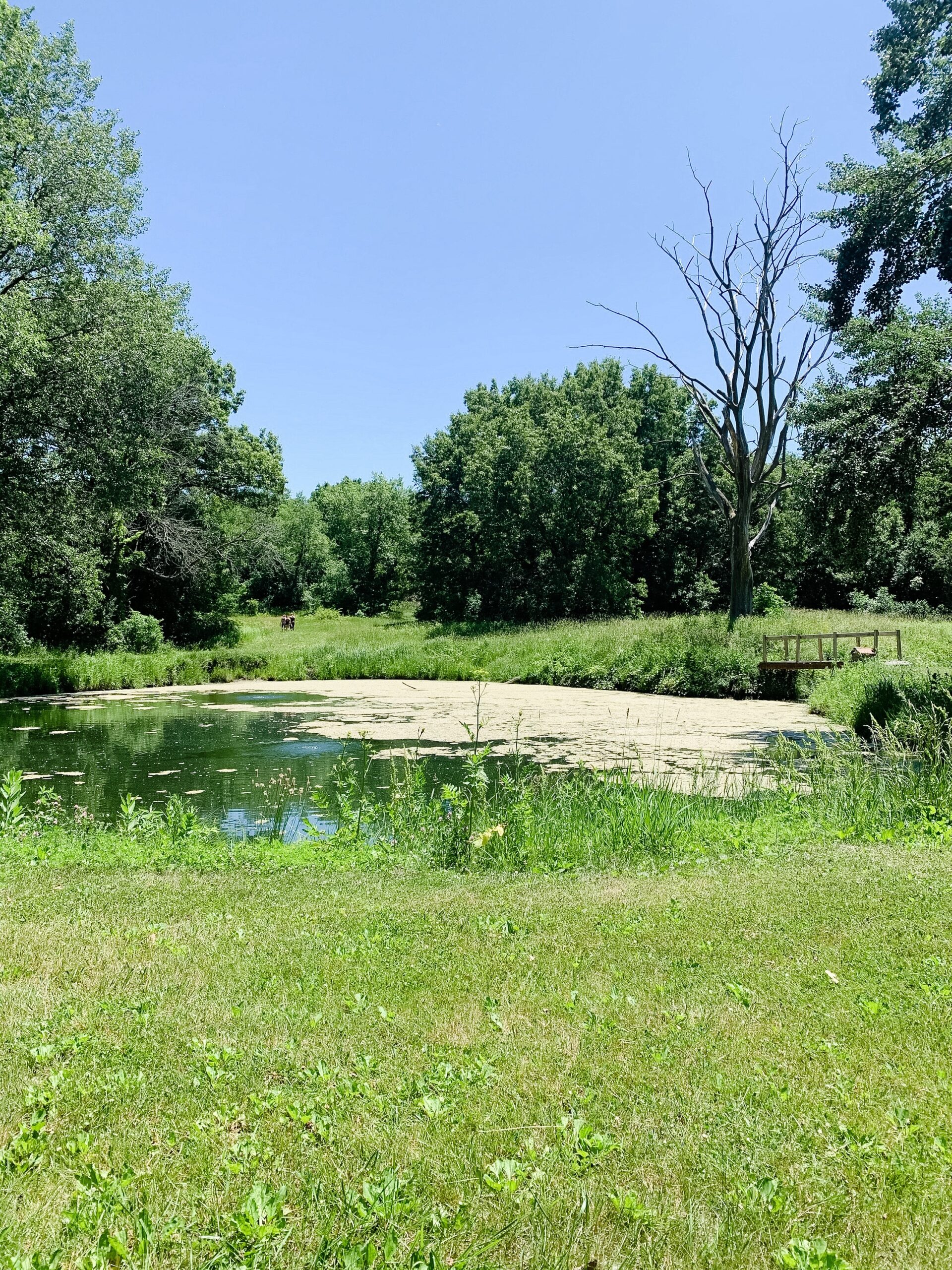 Happy Hour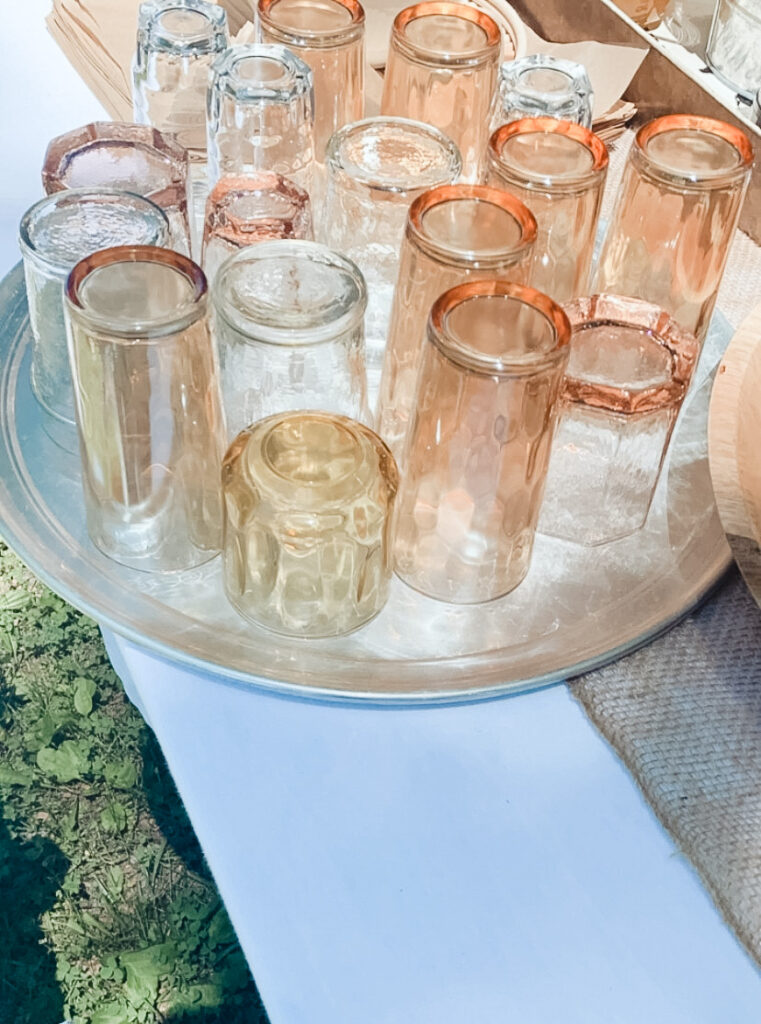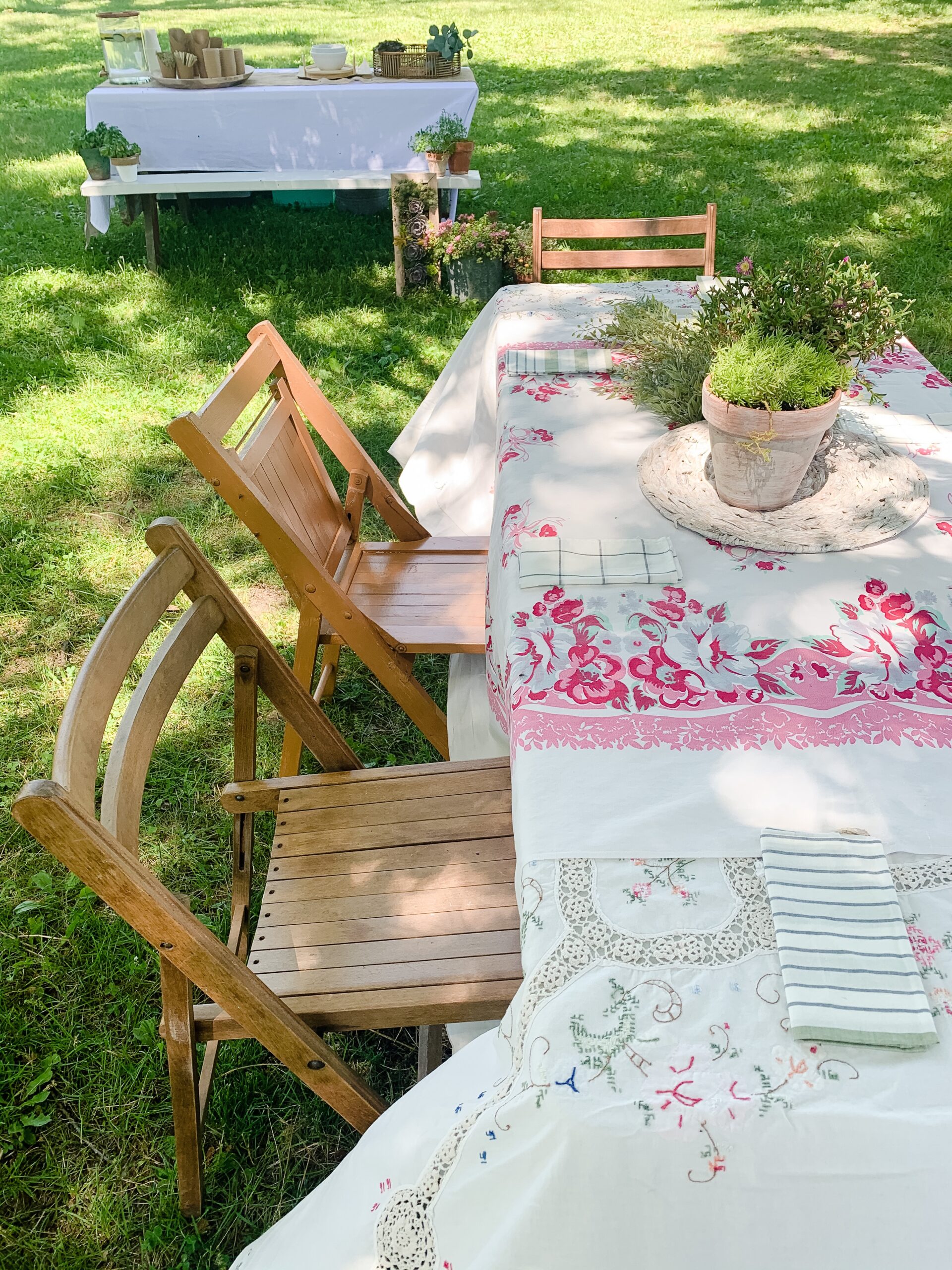 Callie and I helped Judi to set up a picture perfect table for us to enjoy the healthy happy hour! Her table cloths and dishes are vintage and the fresh herbs gave it even more of a garden feel. Who wouldn't love to sit and sip a cocktail in this setting?!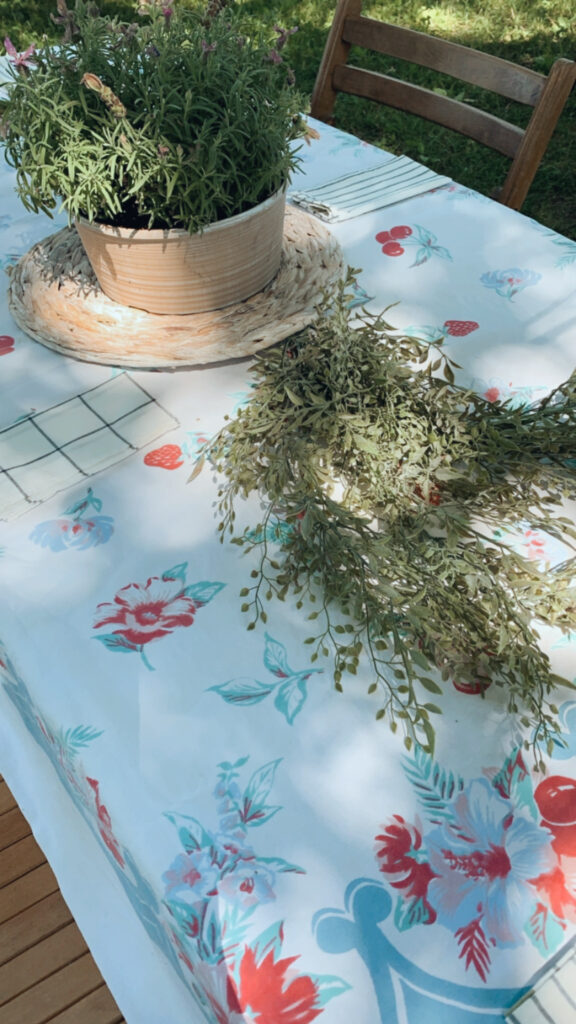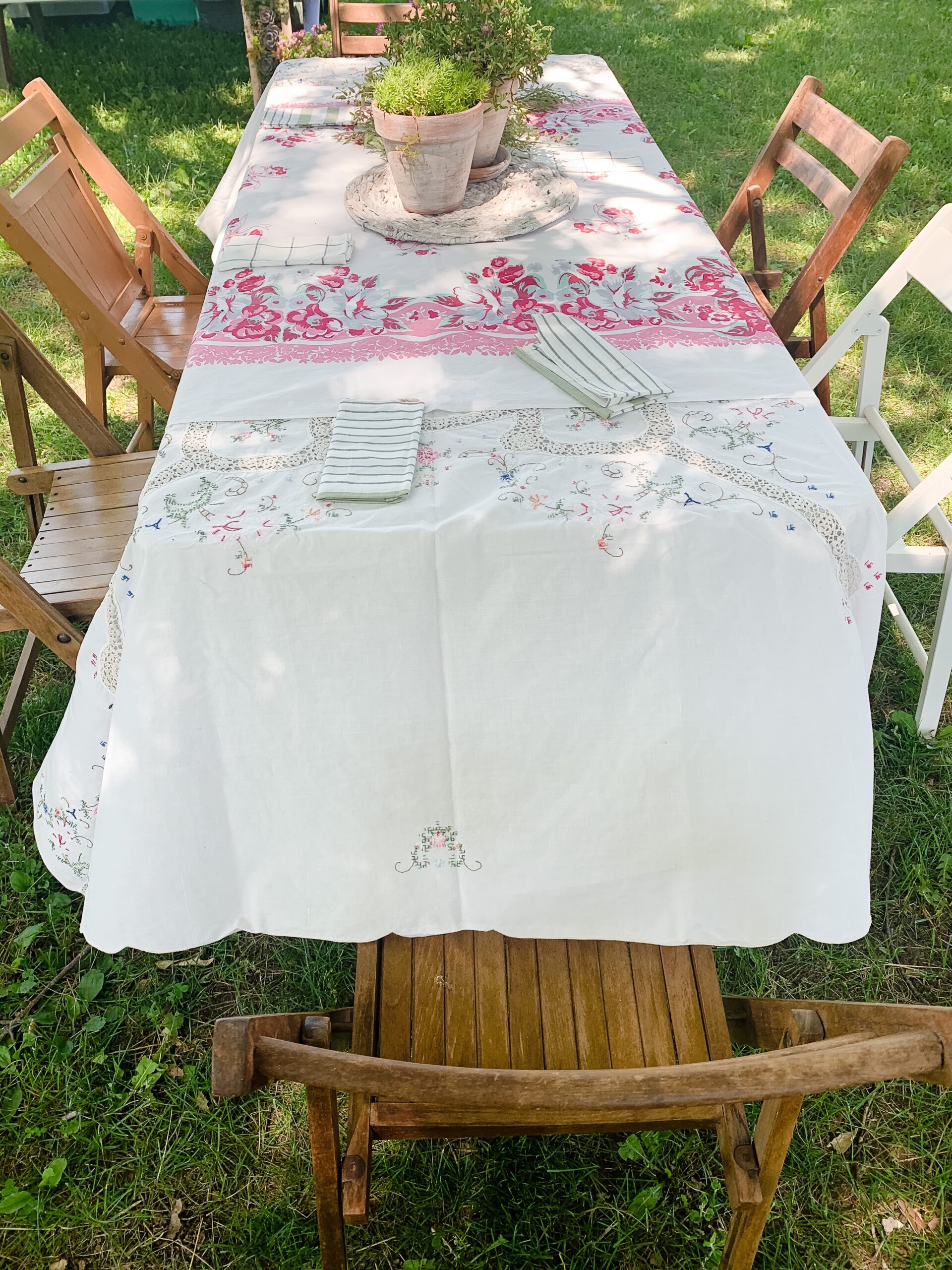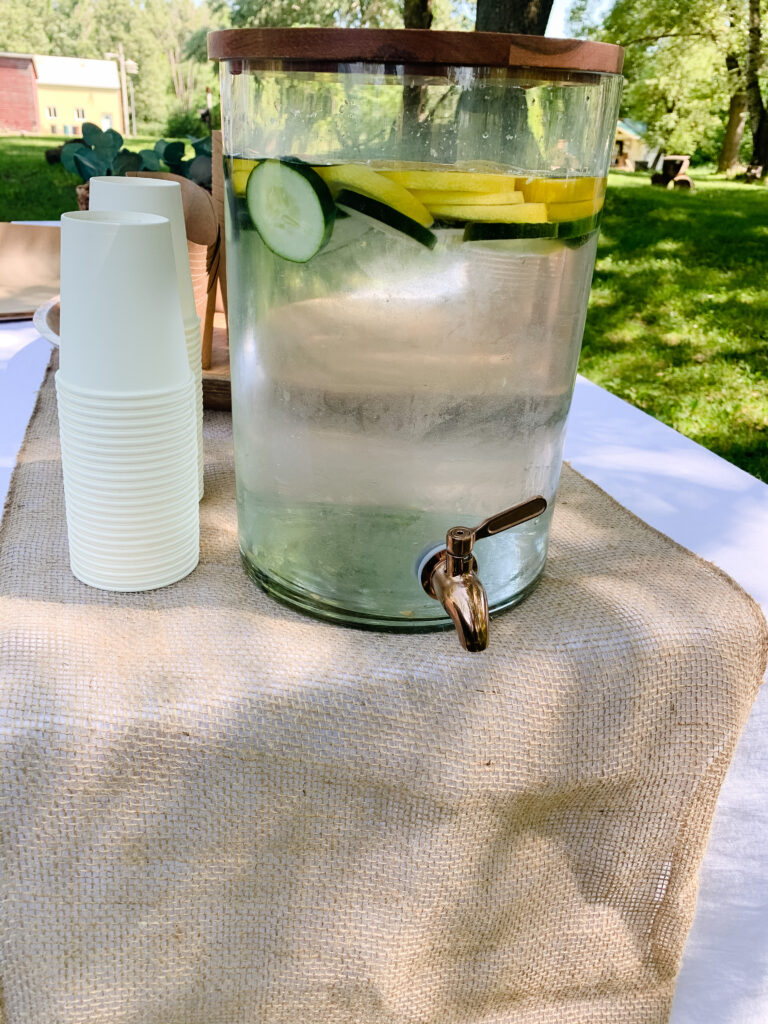 We began our happy hour by tasting herbal shrubs that Judi had created. Shrubs are a mixture of fruits, sugar and apple cider vinegar. Mixed with sparkling water, they are refreshing and delicious!
We sampled both a mango and a cherry balsalmic shrub. These are yummy on their own, or there is an option to top with your favorite rum!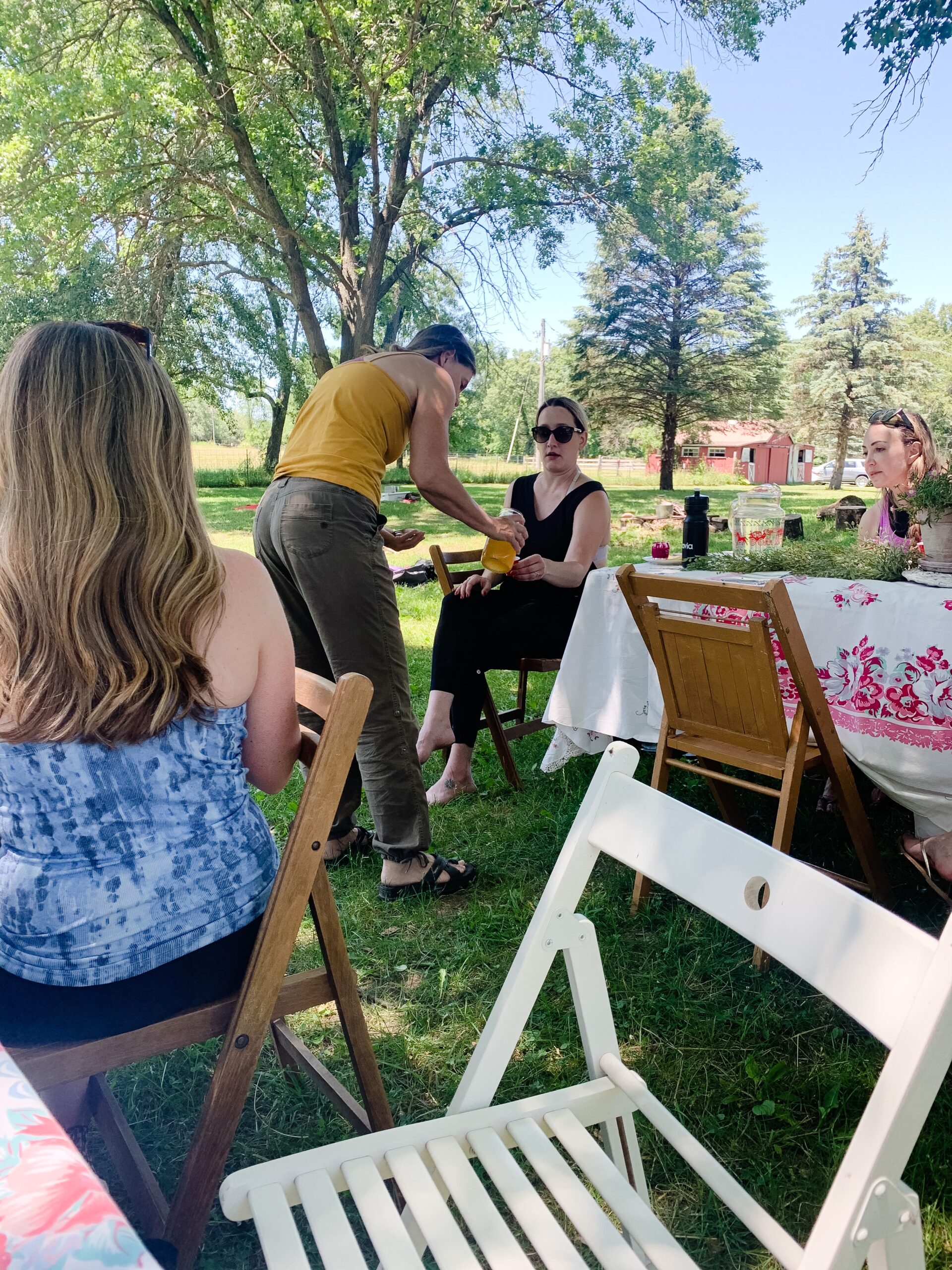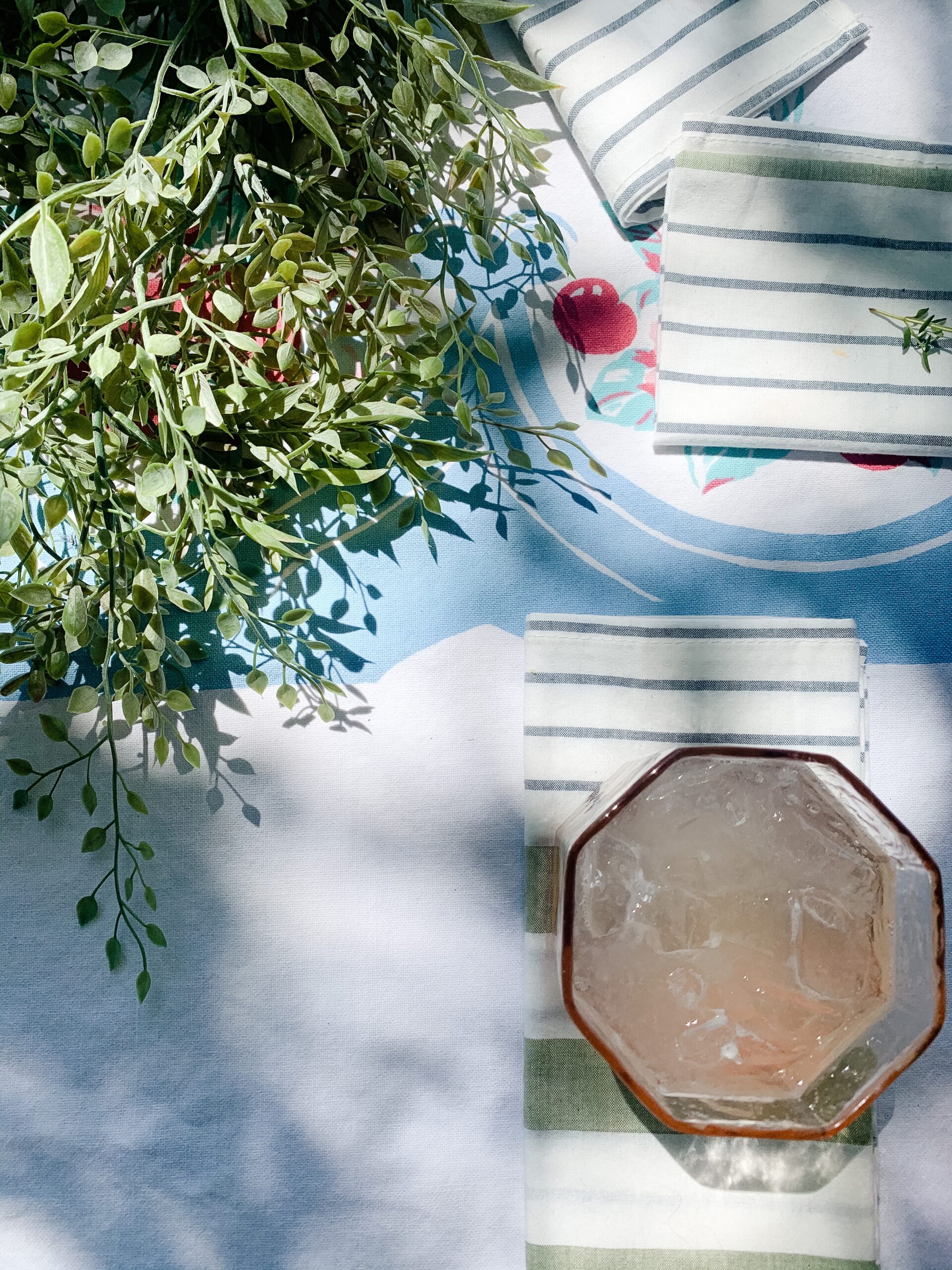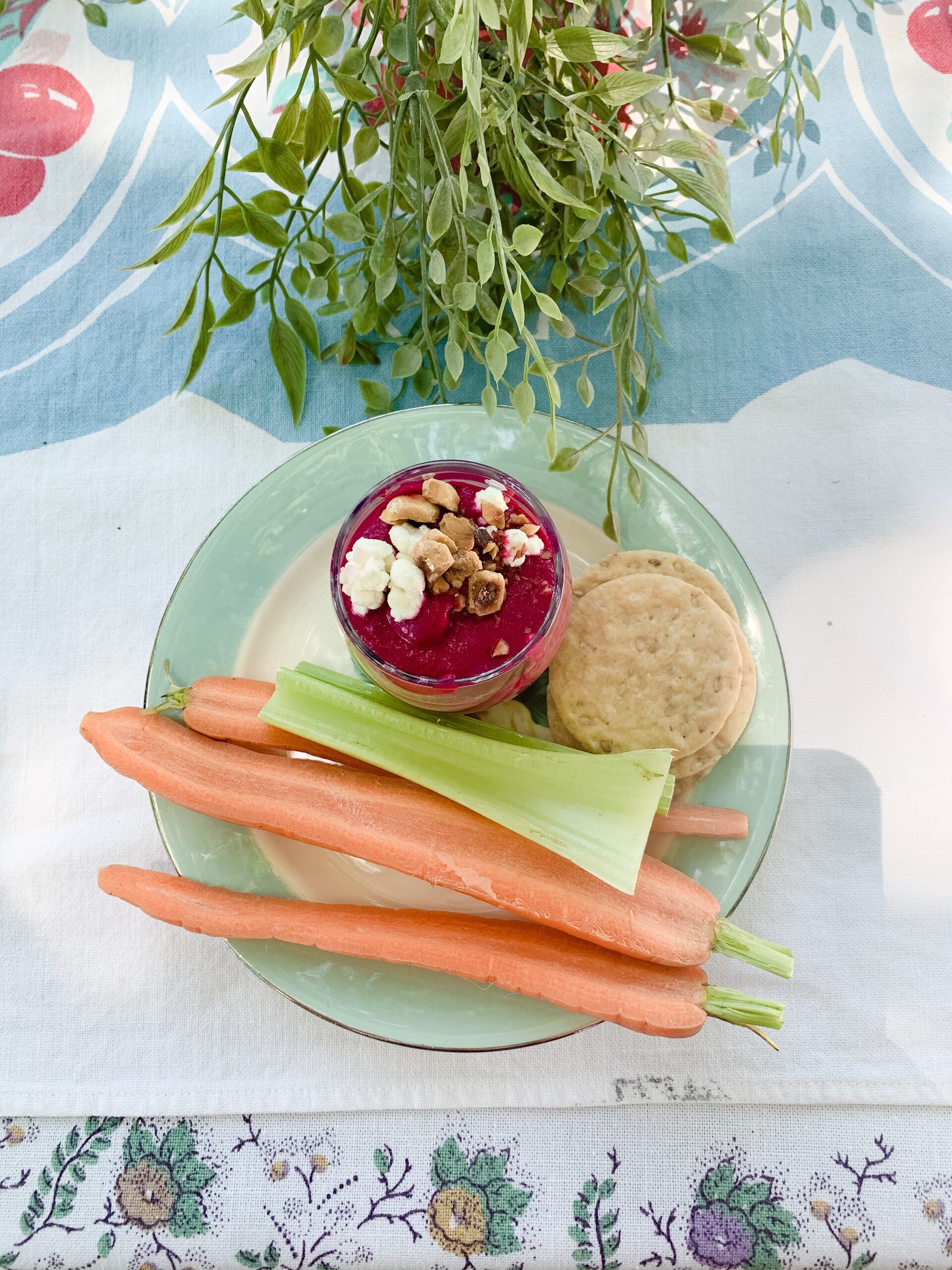 Our day included so much wonderful food! Judi served a delcious beet dip that was topped with goat cheese and walnuts. We will definitely be sharing this recipe when we receive it from the Soul Farms chef! It was so good. We used crudites and nut thin crackers for dipping.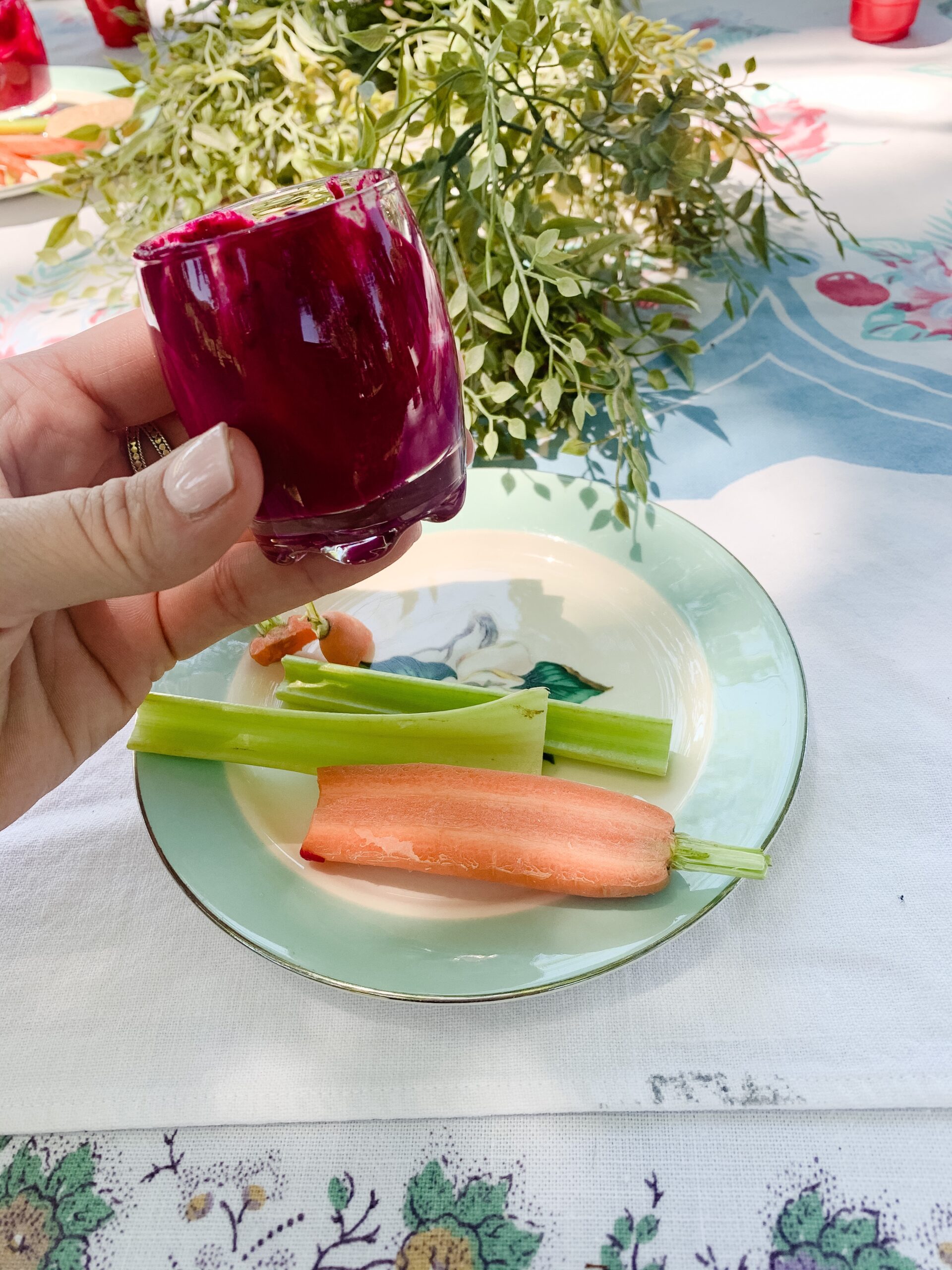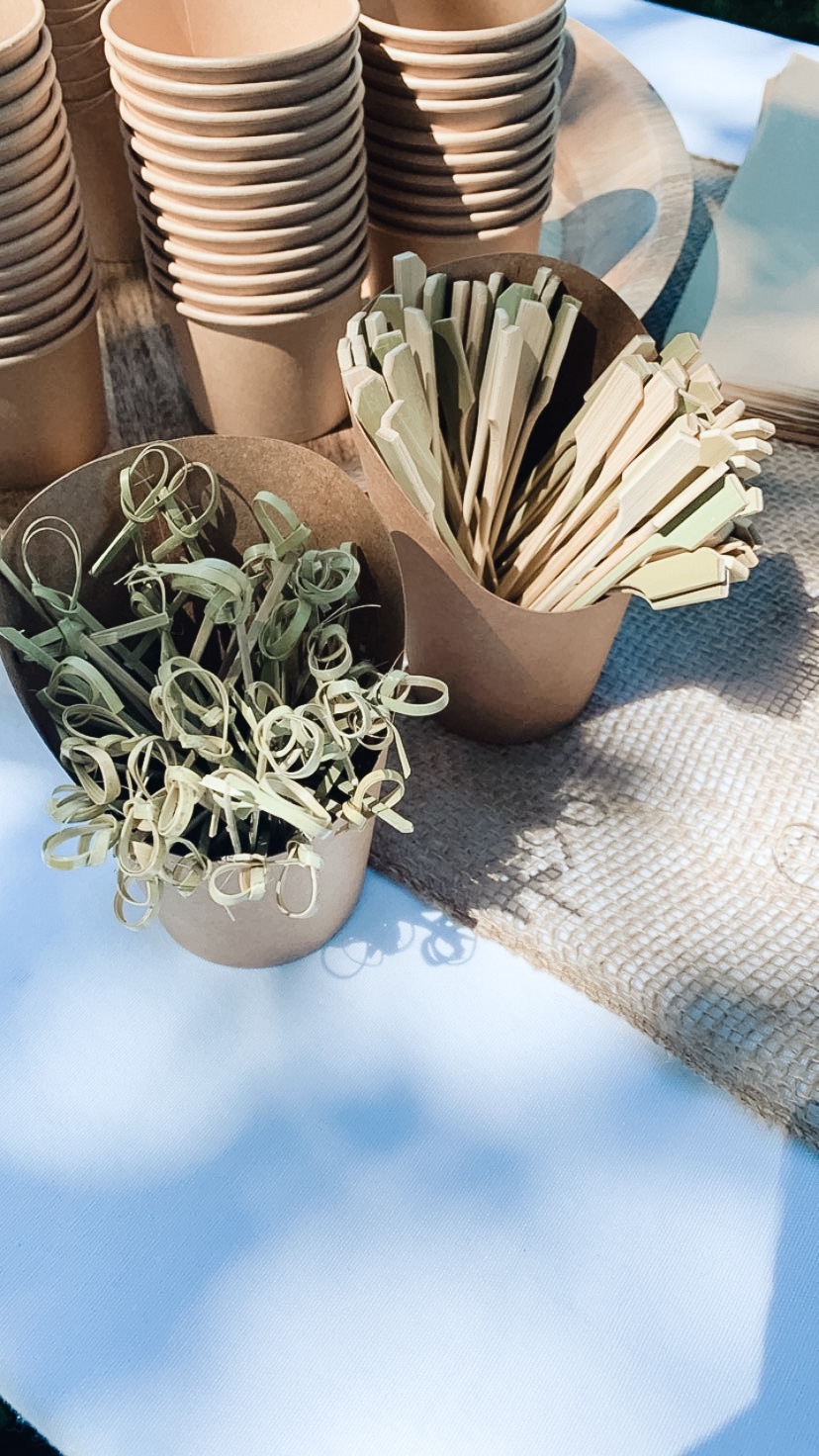 Callie and I demonstrated easy ways to serve a healthy summer charcuterie. These bamboo skewers are perfect for a light summer treat. The cardboard cones are actually french fry holders! They are an easy way to serve individual portions of your favorite meats and cheeses!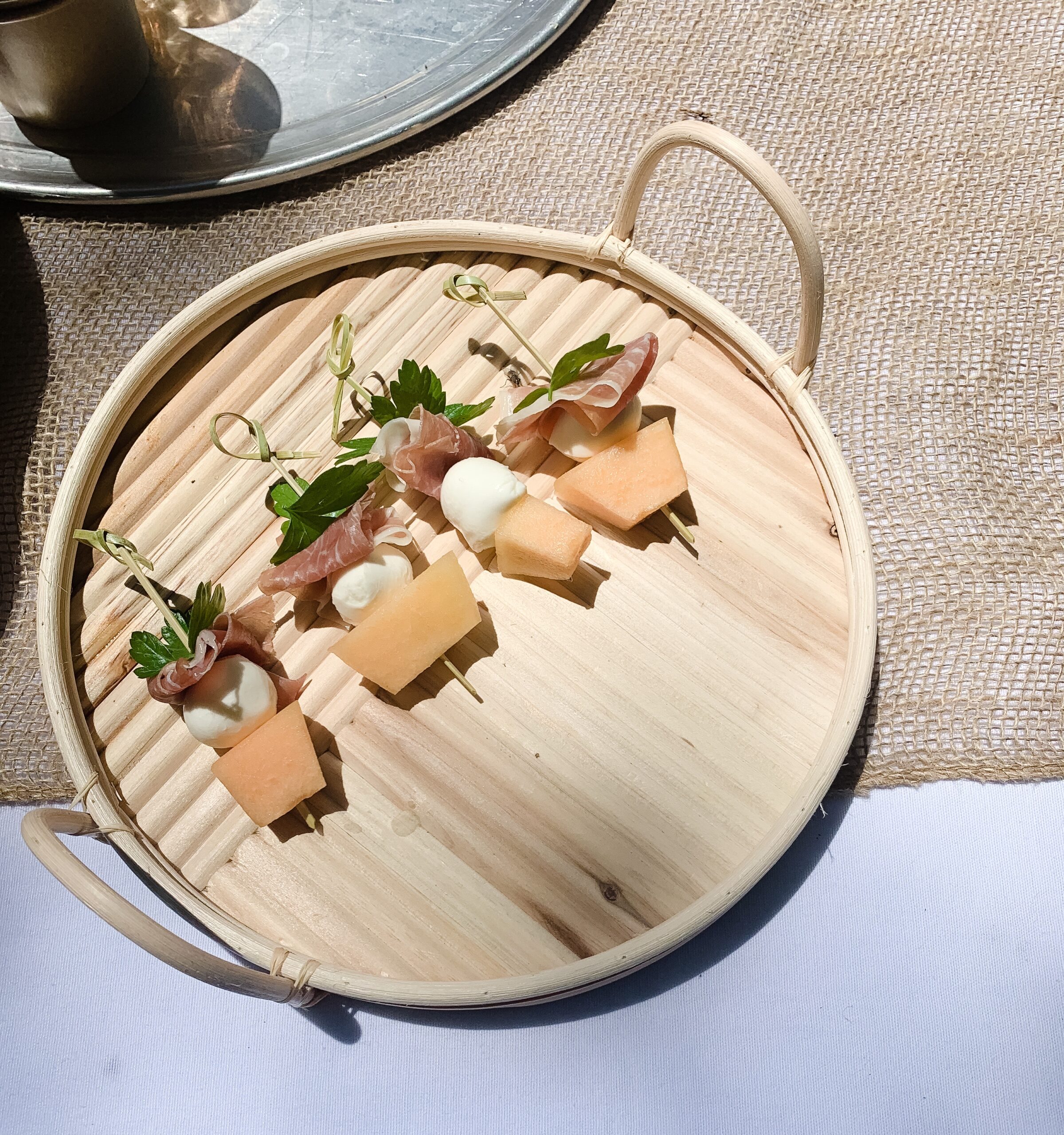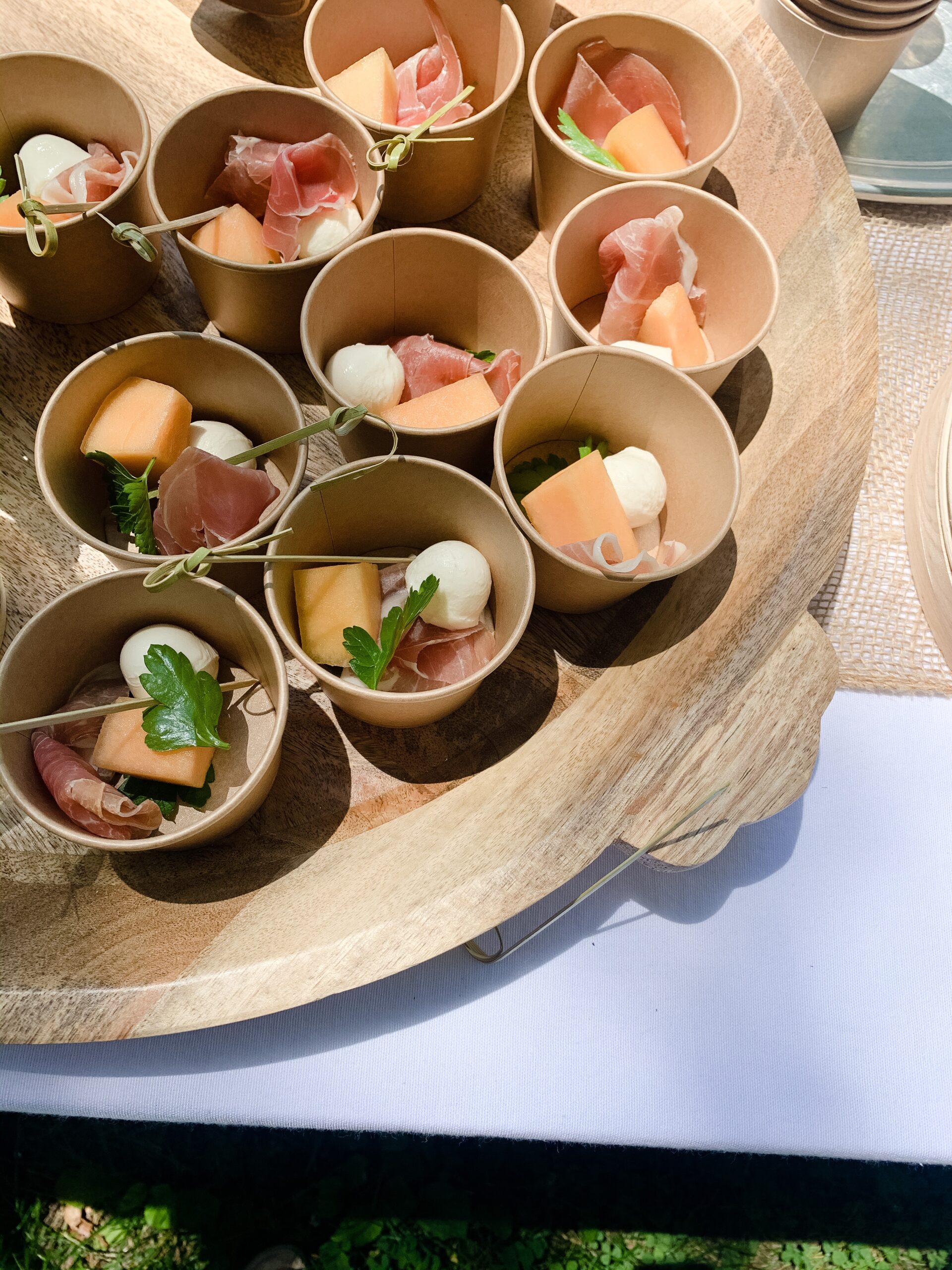 Each retreat participant created their own skewer that included, flat leaf parsley, Italian proscuitto, mozzarella, and cantelope. Then everyone created a cone of charcuterie to enjoy!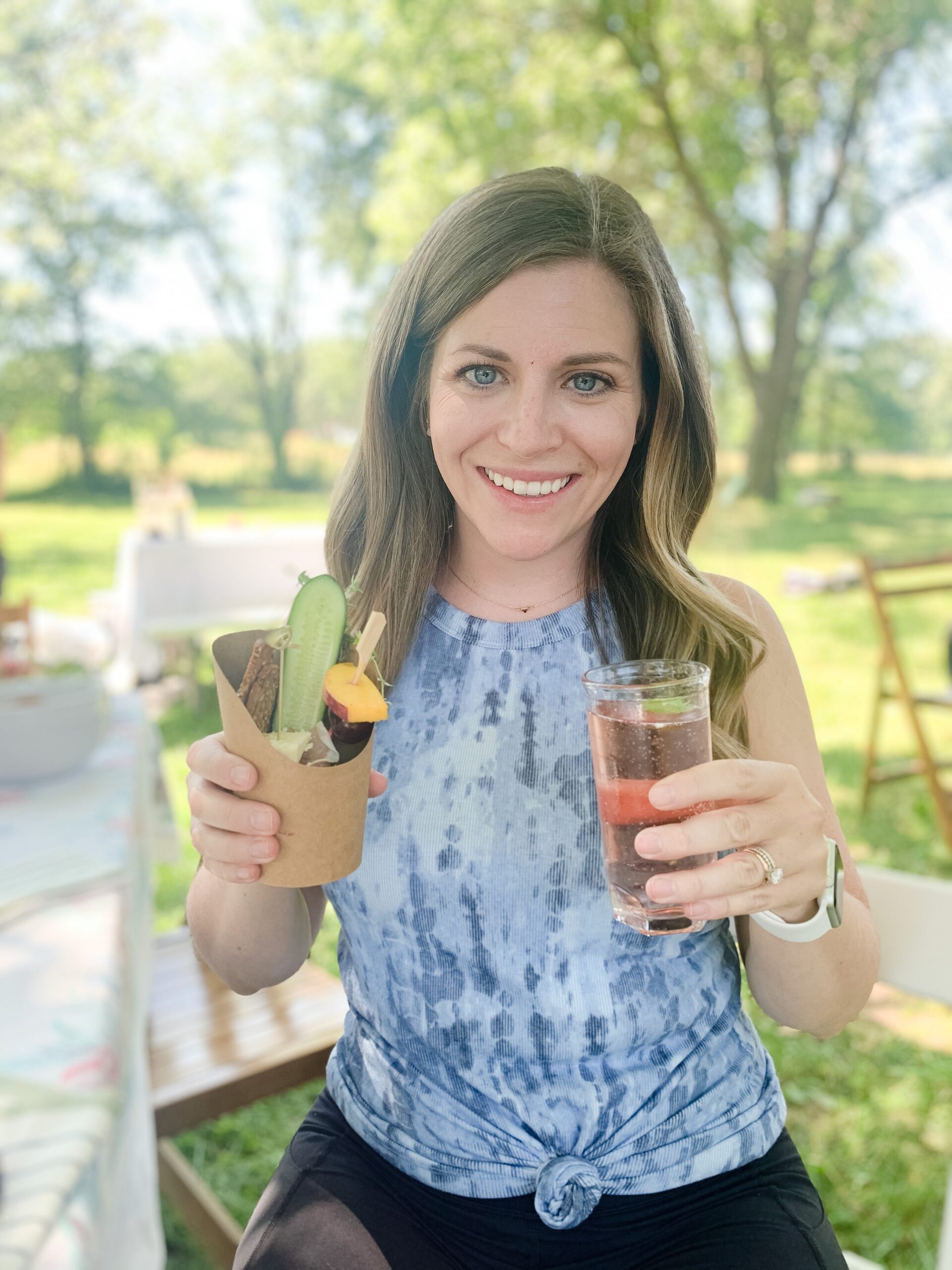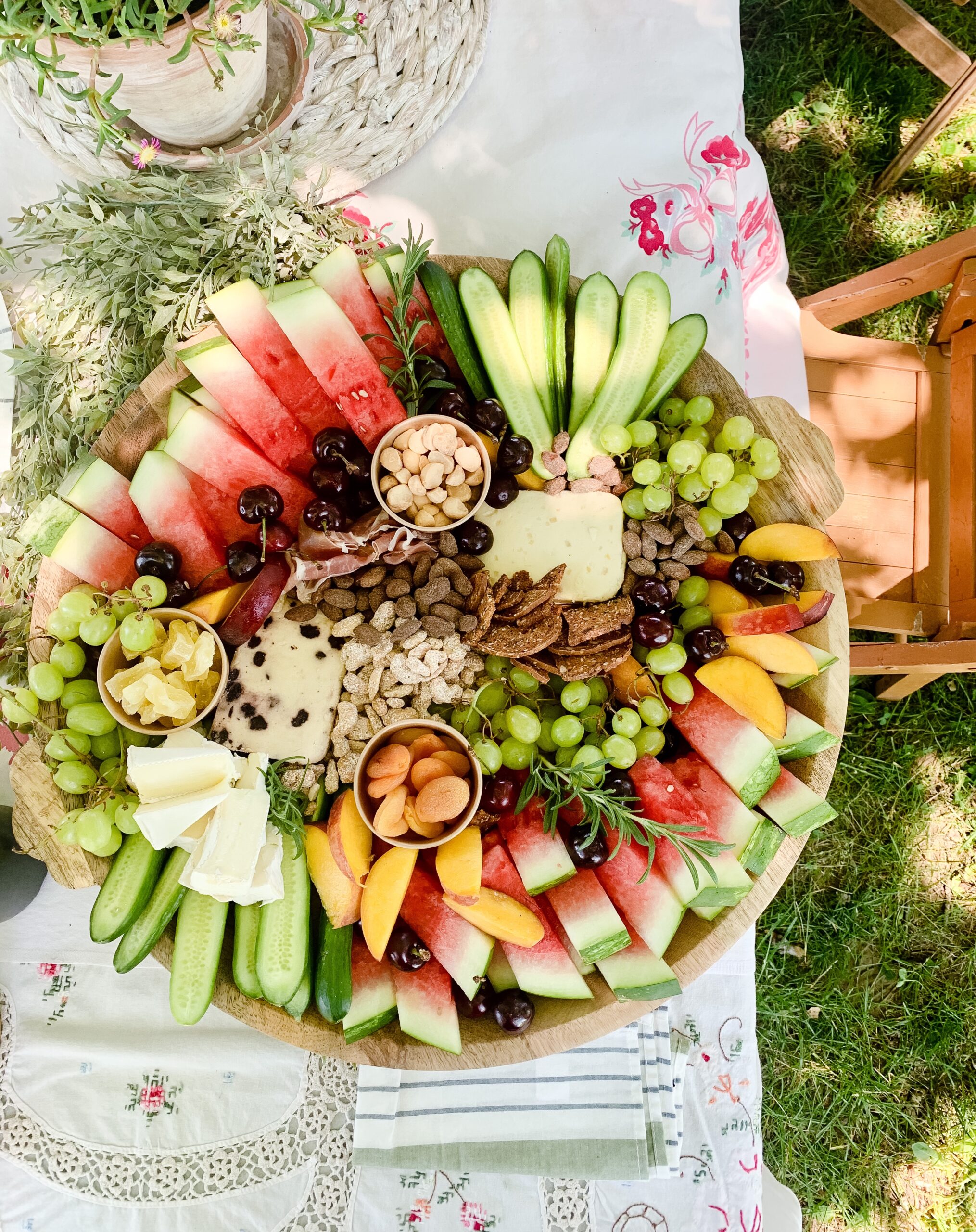 Our summer charcuterie board included fresh summer fruits and lighter flavors. Our accompaniments were items such as coconut cashews and cocoa dusted almonds. Special summer cheeses were flavored with blueberries and lemon. There was something for every palate! If you are looking for more summer charcuterie, check out Callie's most famous board!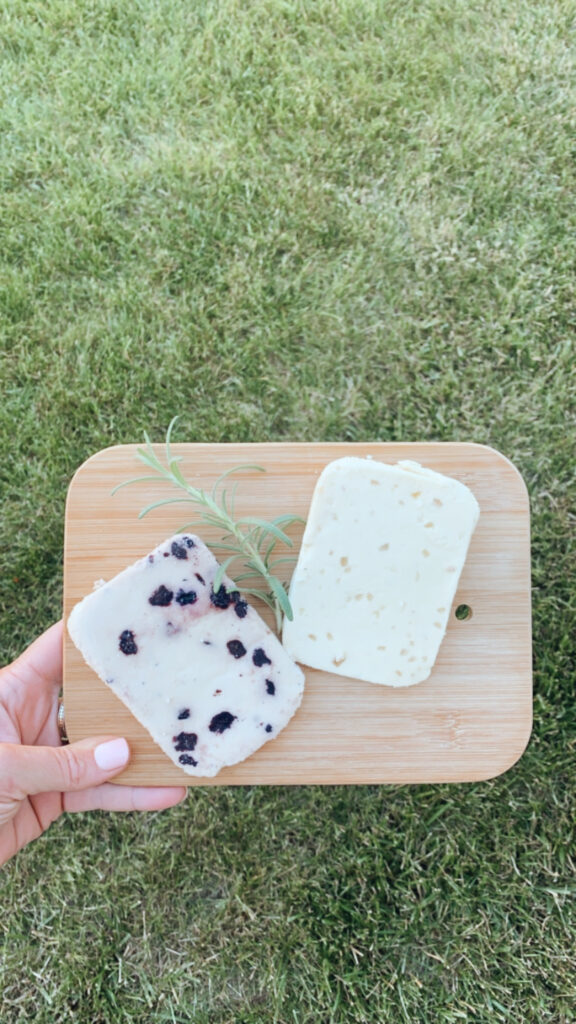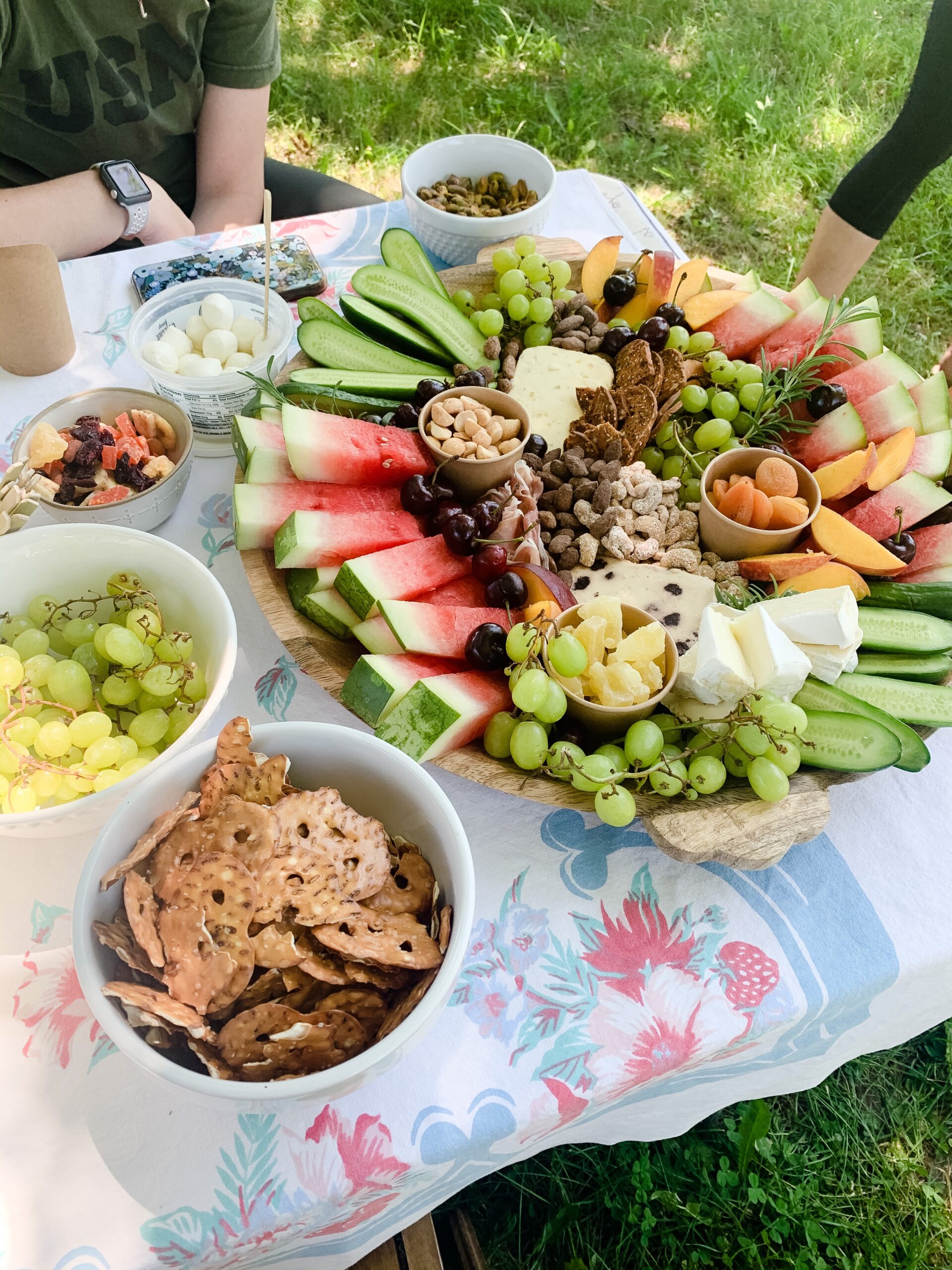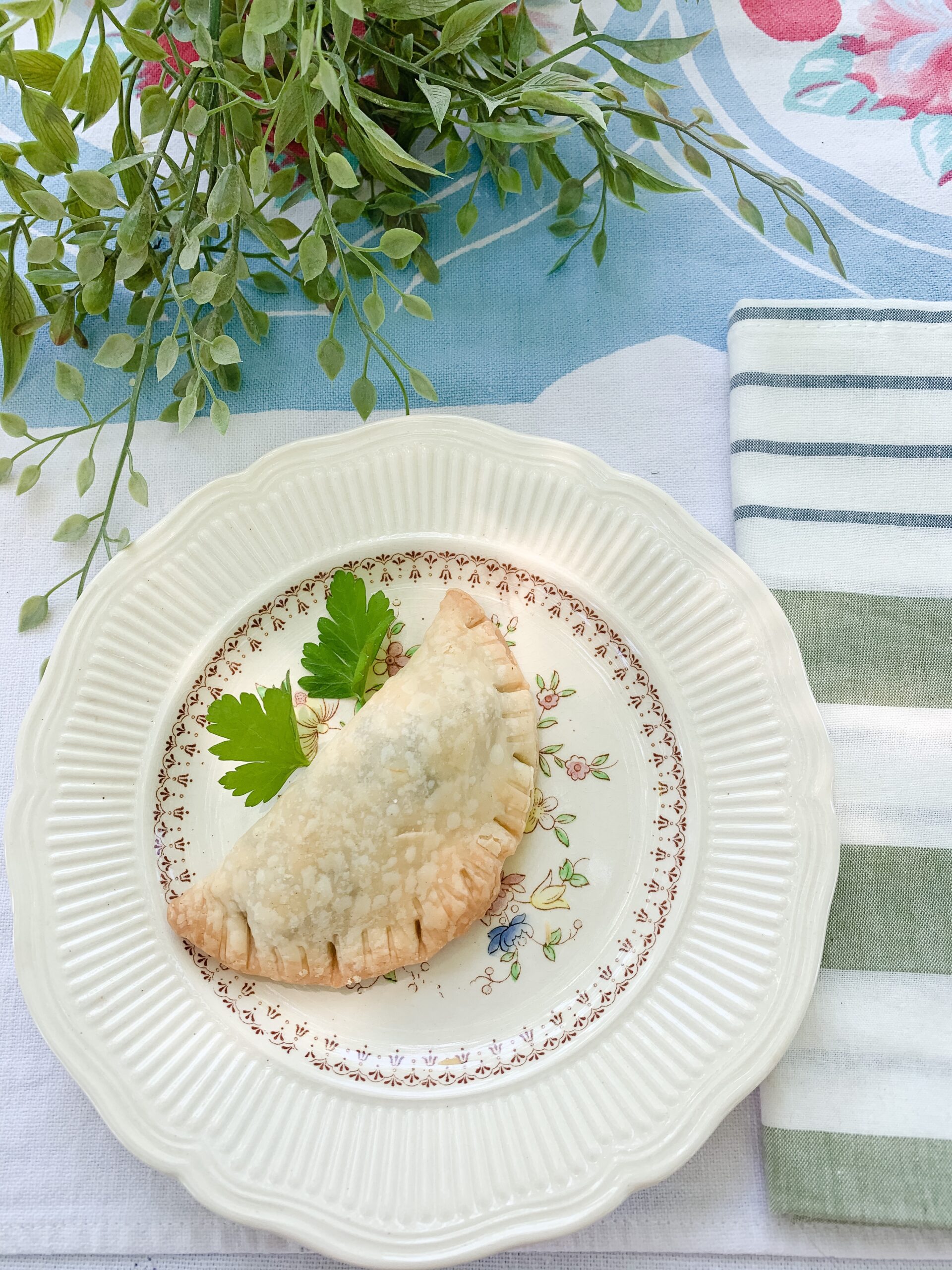 Judi also served a simple zucchini empanada and a turnip gratin. The gratin was served alongside a bed of fresh greens drizzled in balsalmic vinegar. No one went away hungry…we loved every bite!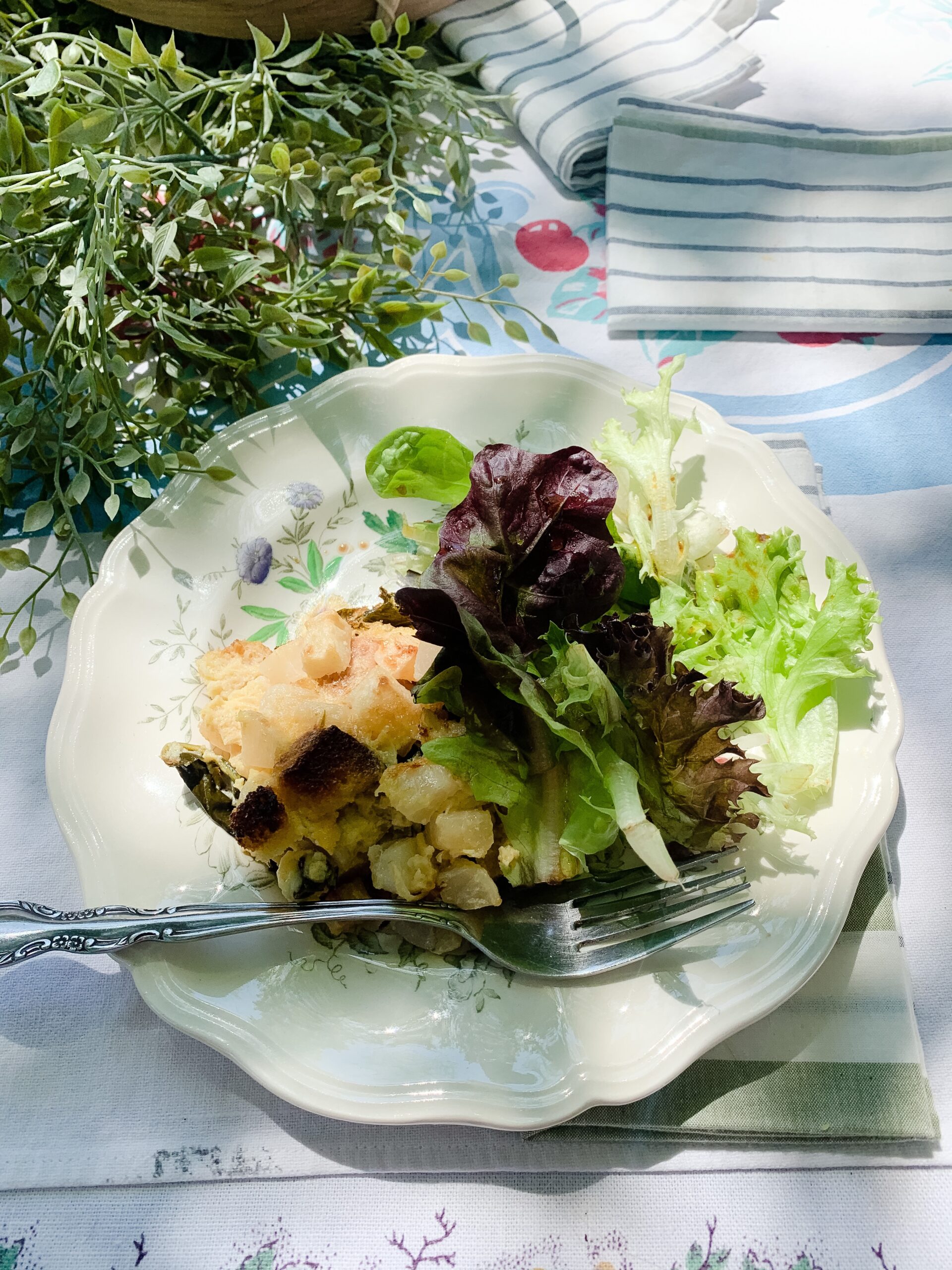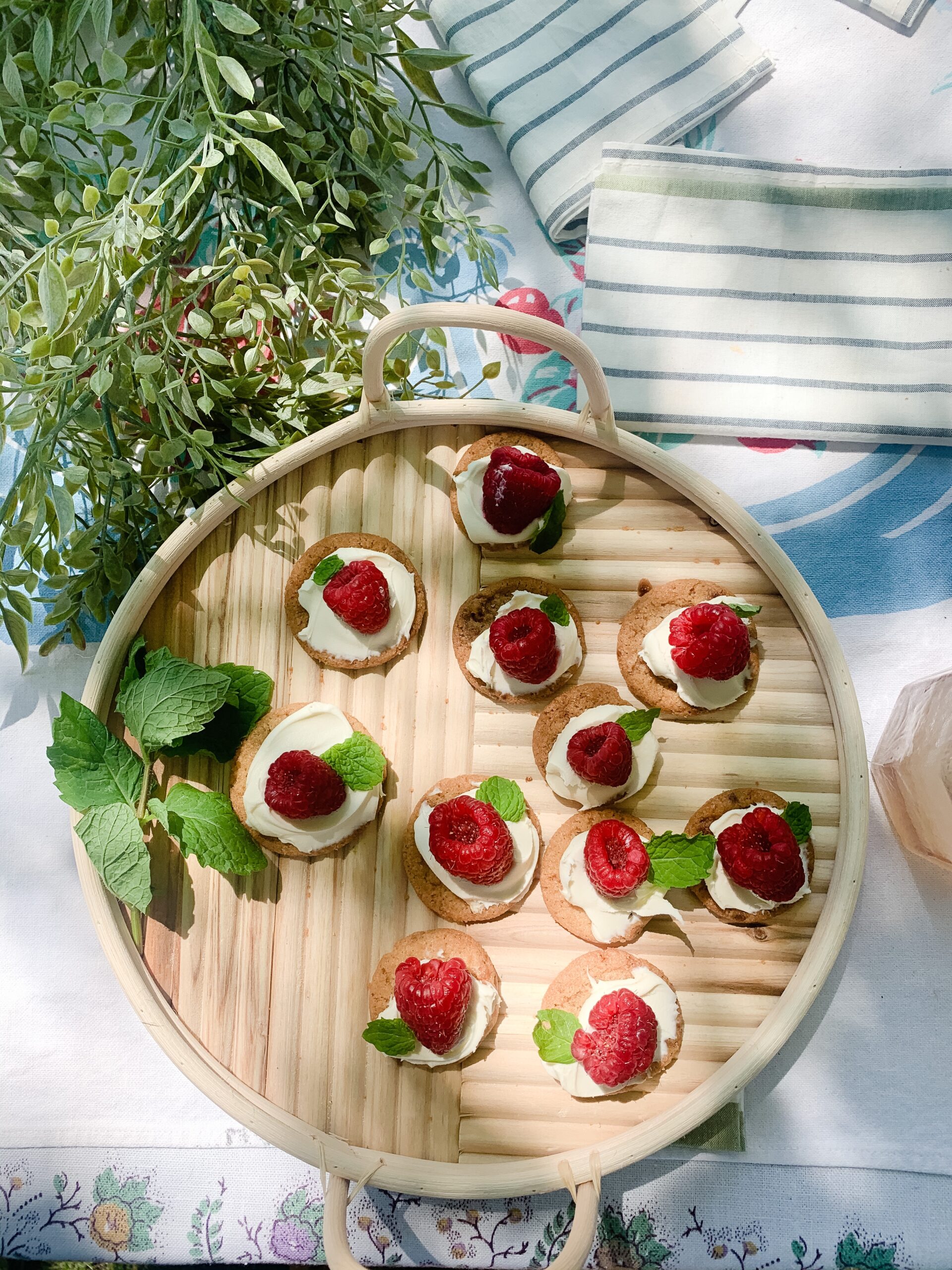 A fresh idea for a healthy dessert are these treats! We used a thin lemon cookie and topped it with mascarpone cheese, a raspberry and fresh mint. Light and refreshing!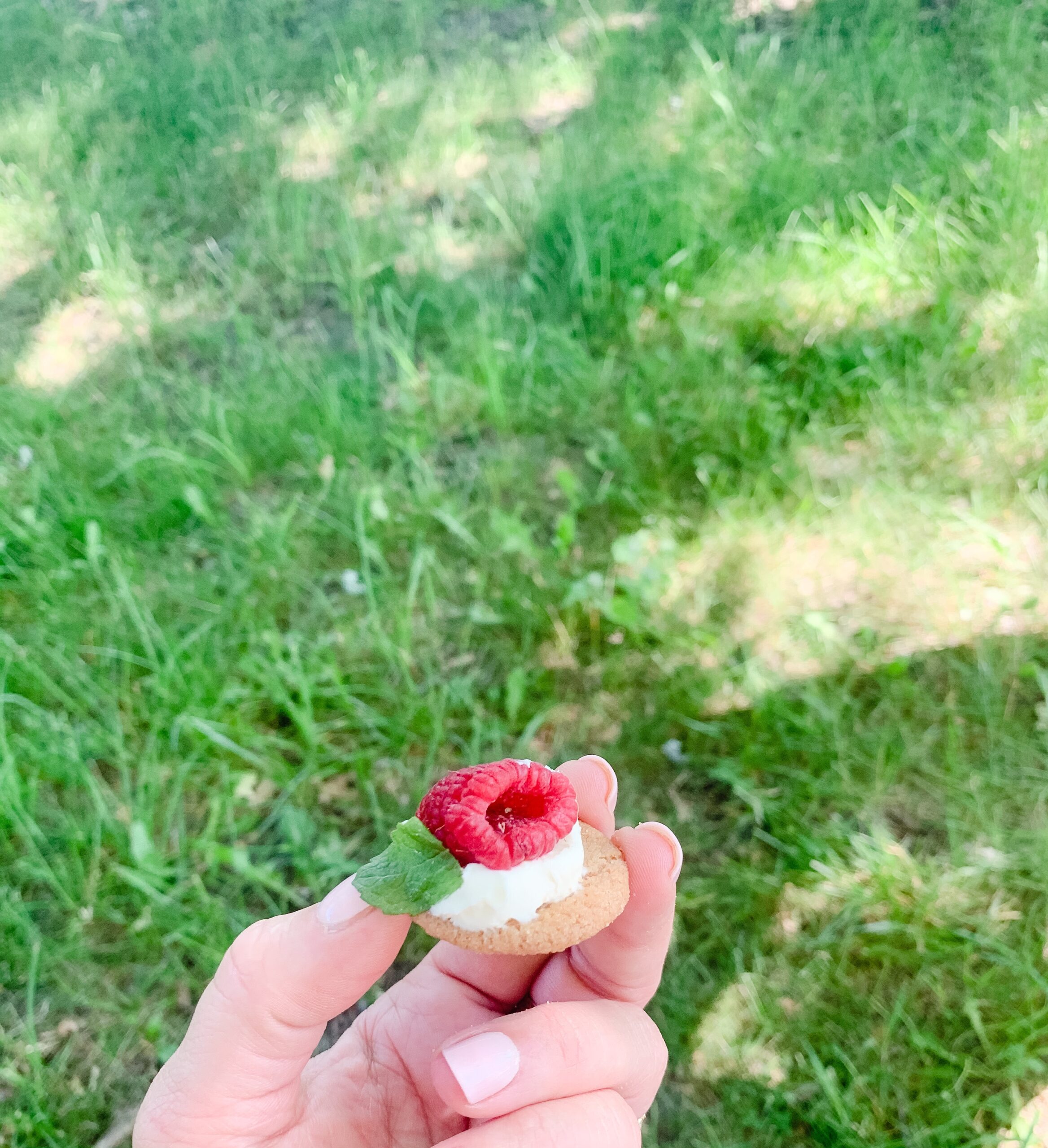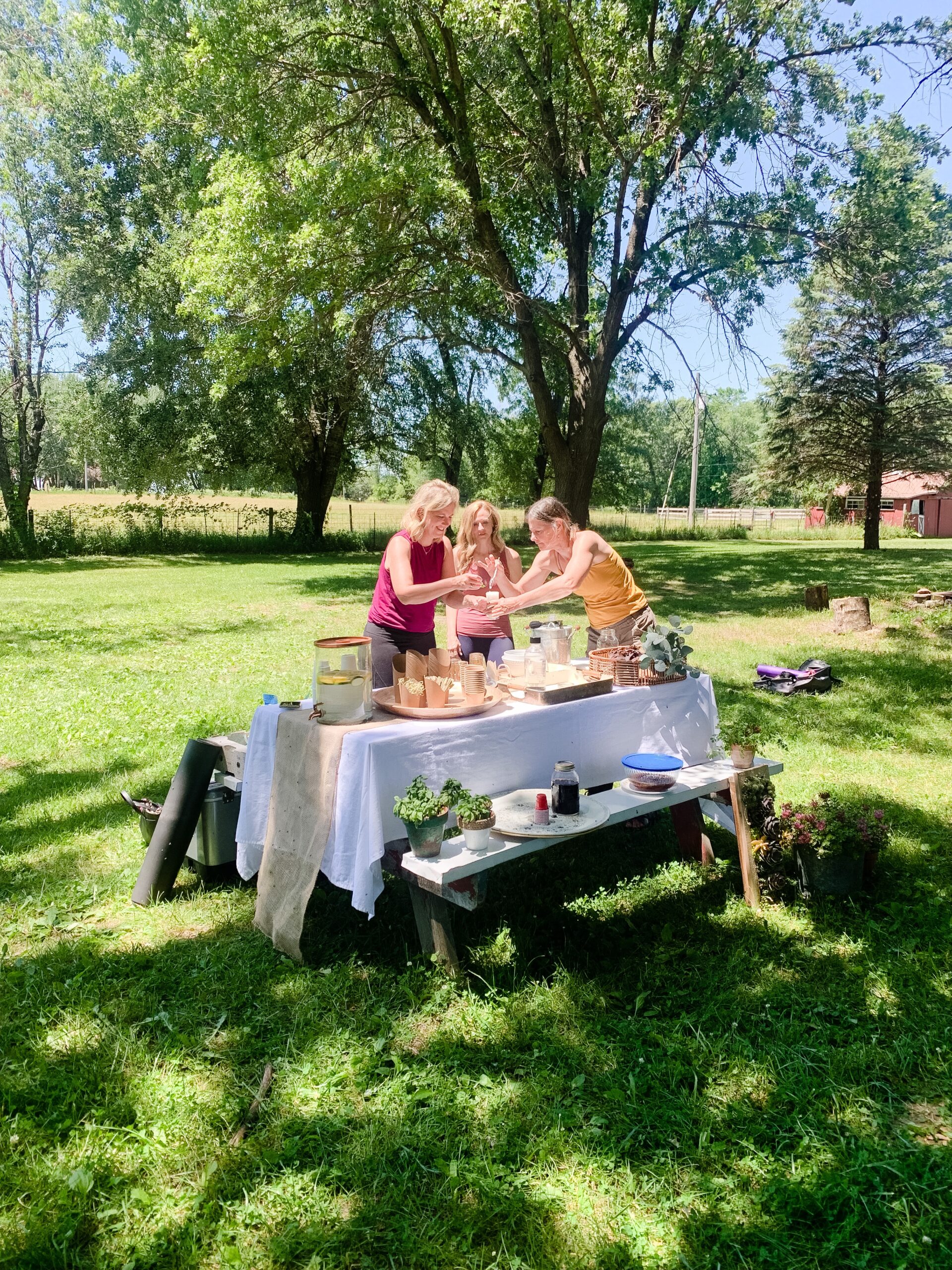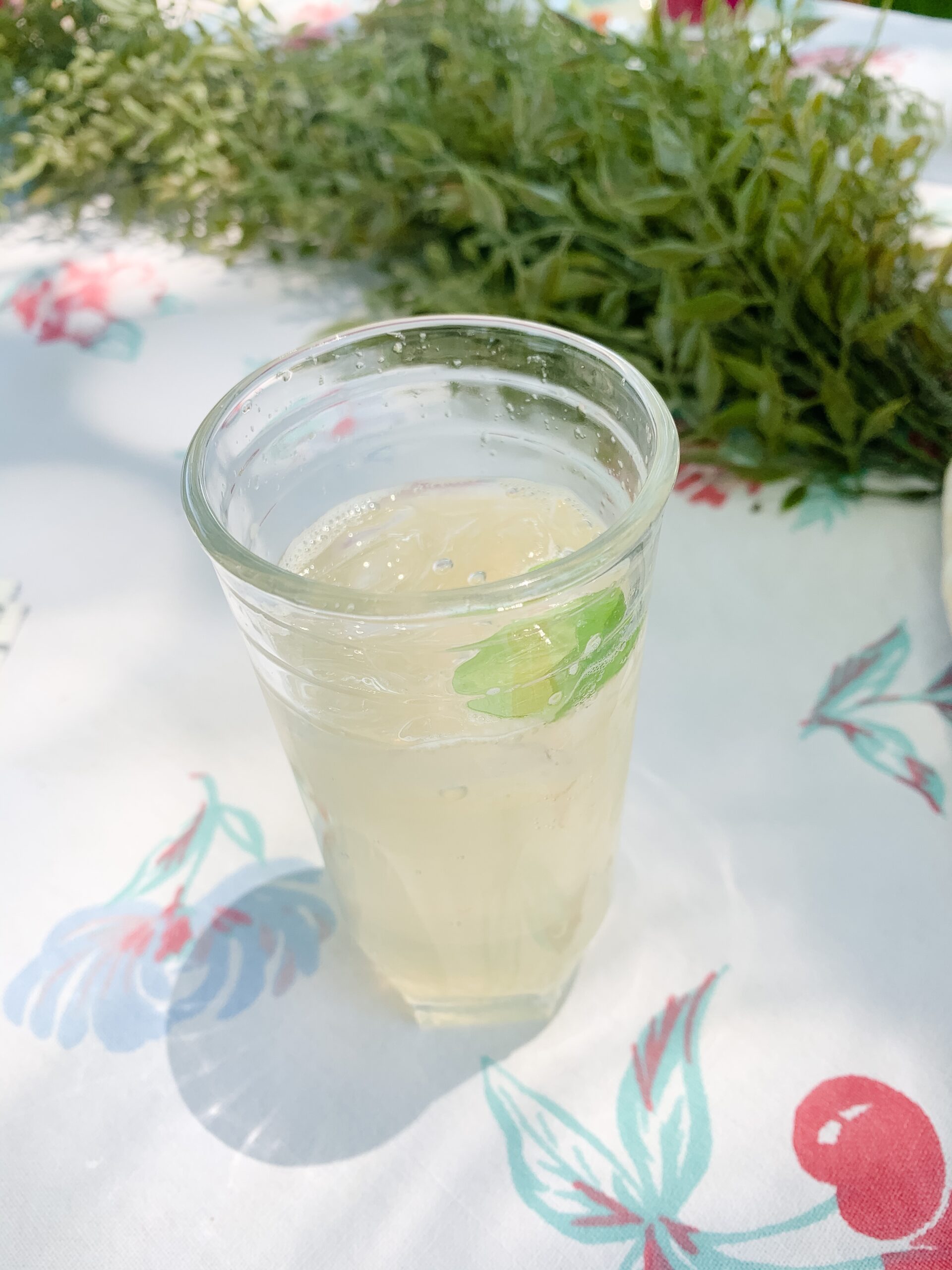 Along with the shrubs, Judi also served a tasty rhubarb daquiri and a spicy margarita. The margarita was very similar to the one Brittany makes!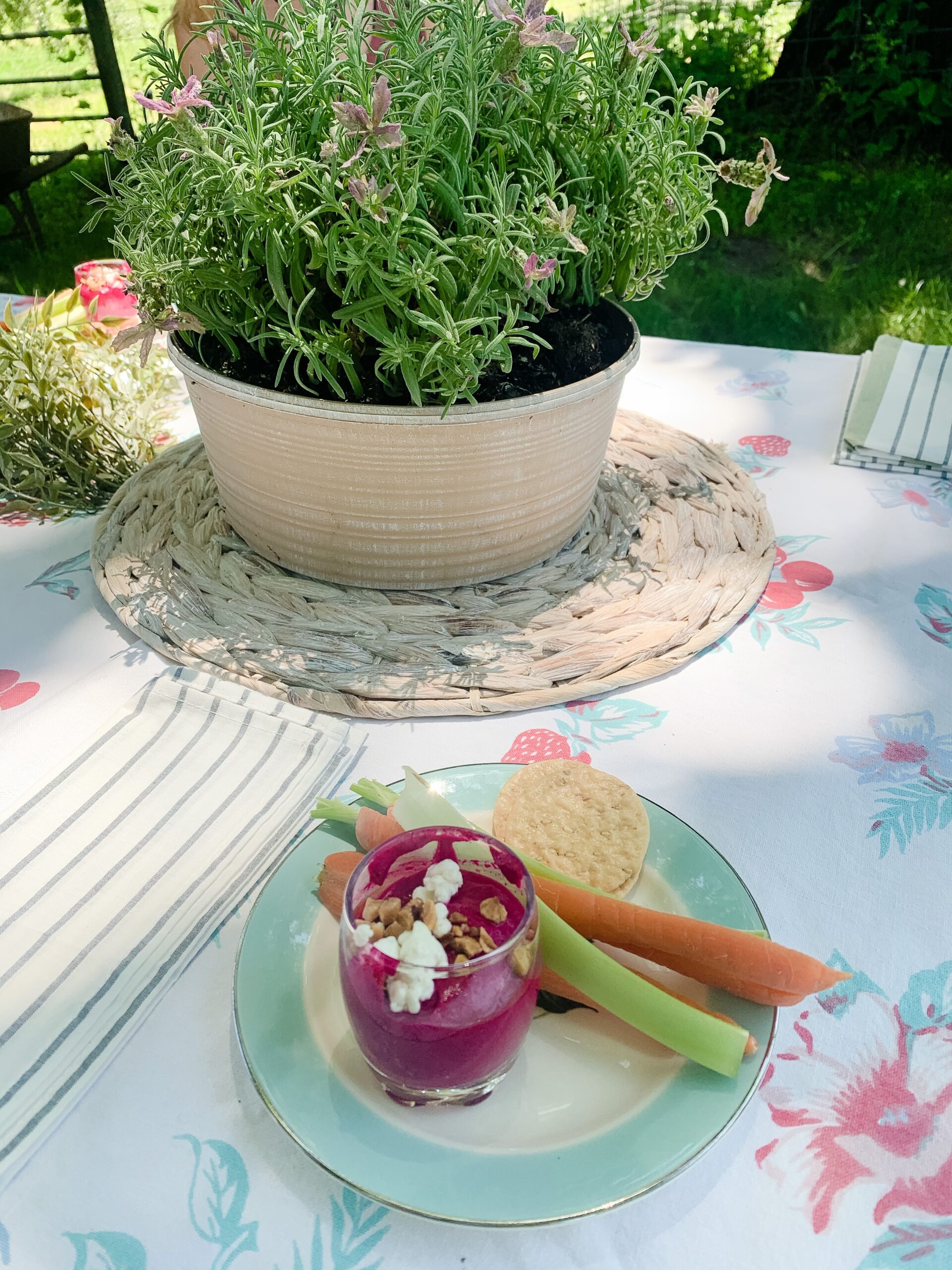 This healthy happy hour was so much fun and we cannot wait to plan another one!
-Kelly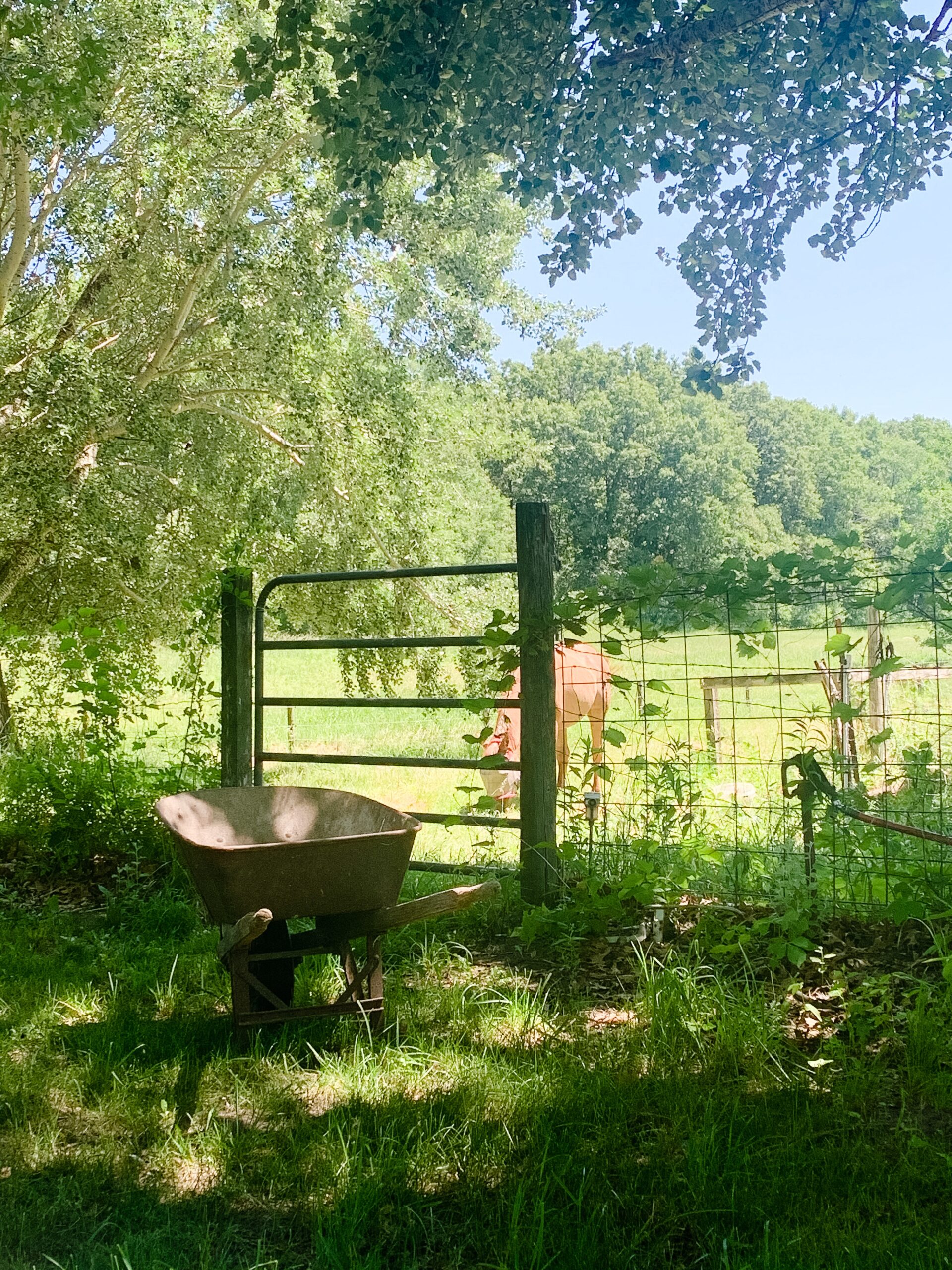 {Disclosure: This site may contain affiliate links for products and services that we recommend. If you make a purchase through these links, we may earn a small commission at no additional cost to you. We only share what we love!}