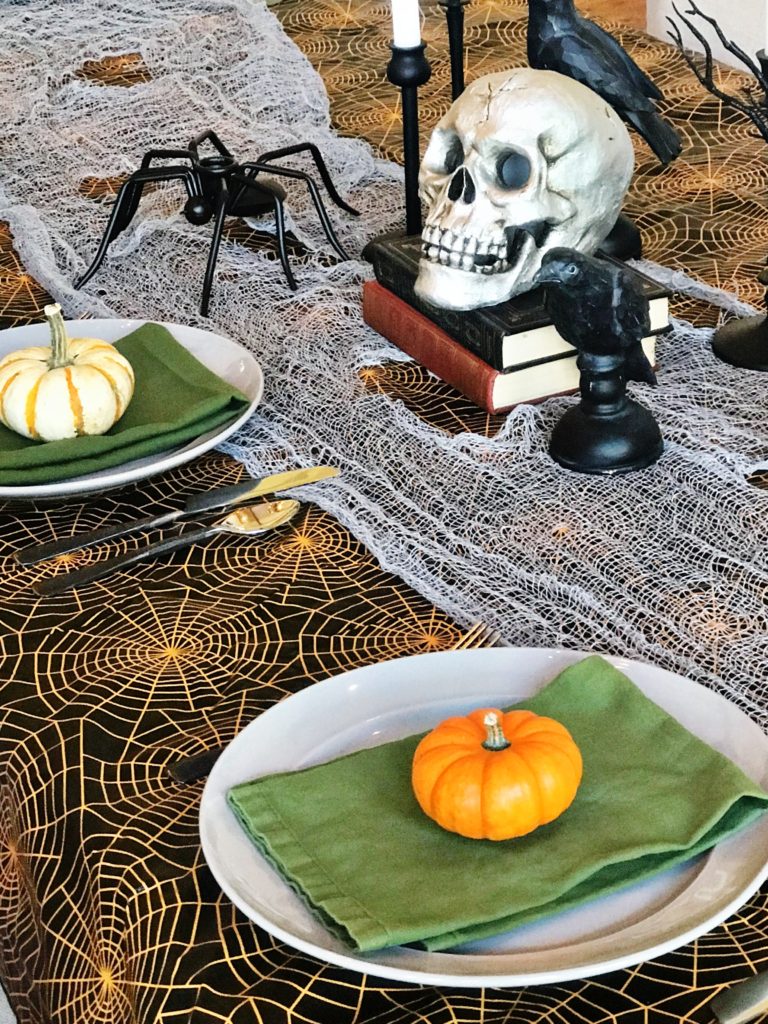 Every year, I create a Halloween themed dinner for my family. My kids love it and I love seeing how excited they get. They always want me to make the same meal every year and I oblige because I love keeping the menu a tradition.
First thing I do is decorate the table. I don't have a ton of Halloween decorations, so what I do have, I use on the table. I also love to use candles. Some years I use a lot, some a few. The ambiance candles bring really helps set the Halloween mood.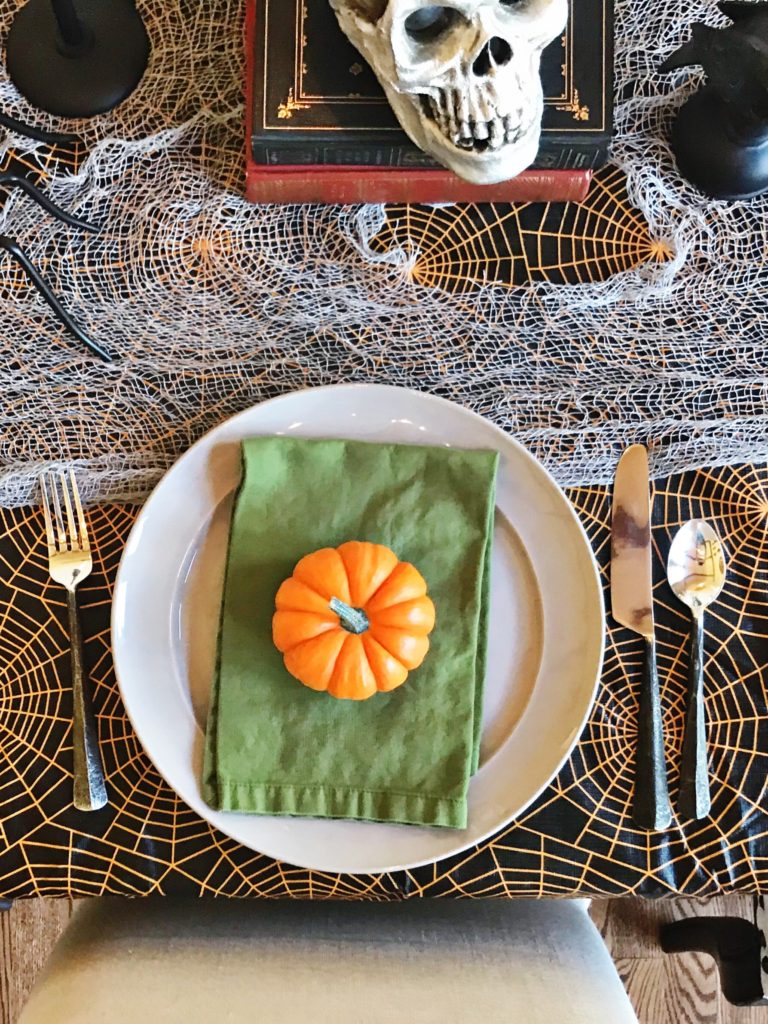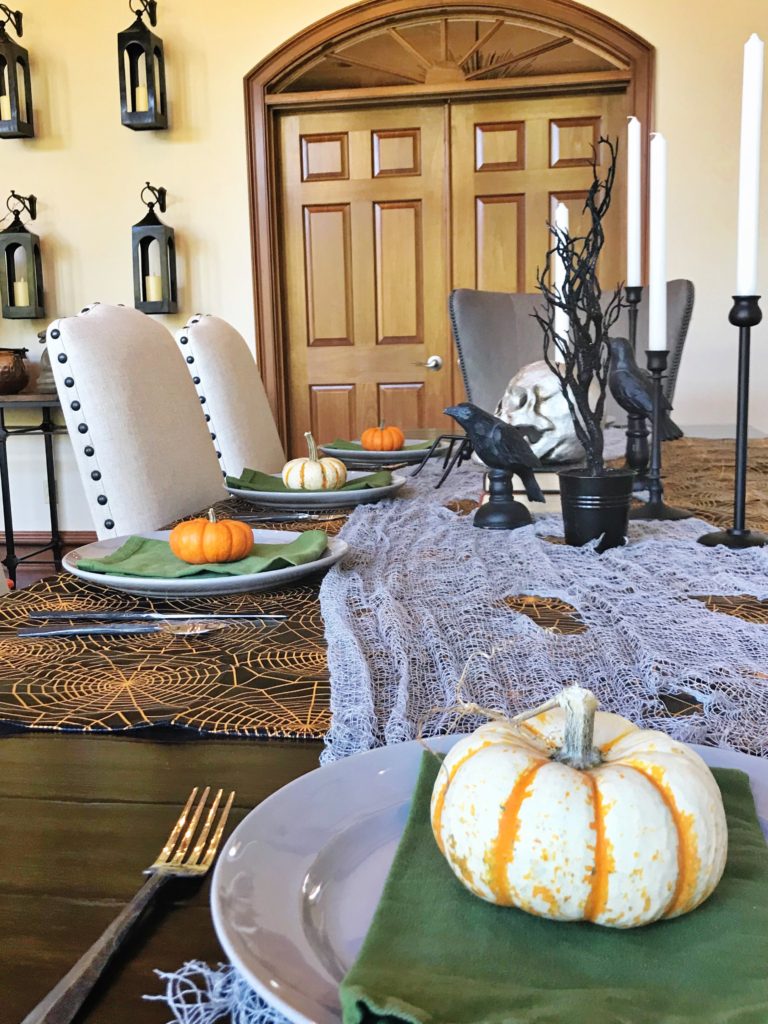 Next comes the food. I prep everything early in the day or the night before so all I have to do before the dinner is to bake it. The early prep helps to keep the after dinner clean up to a minimum.
Here's what I serve:
Mummy Meatloaf- I use sliced olives as the eyes and cover it in bacon to give it that wrapped look.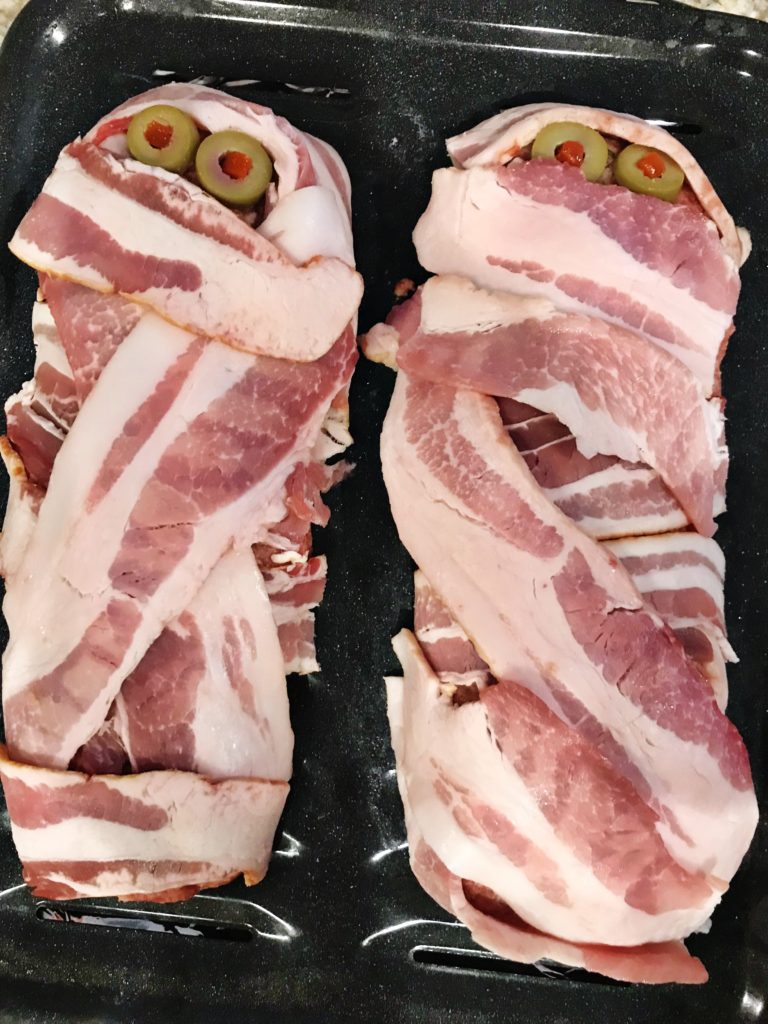 Ghostly Mashed Potatoes- I shape the pile of potatoes to give it a ghost shape and again use olives as the eyes and mouth.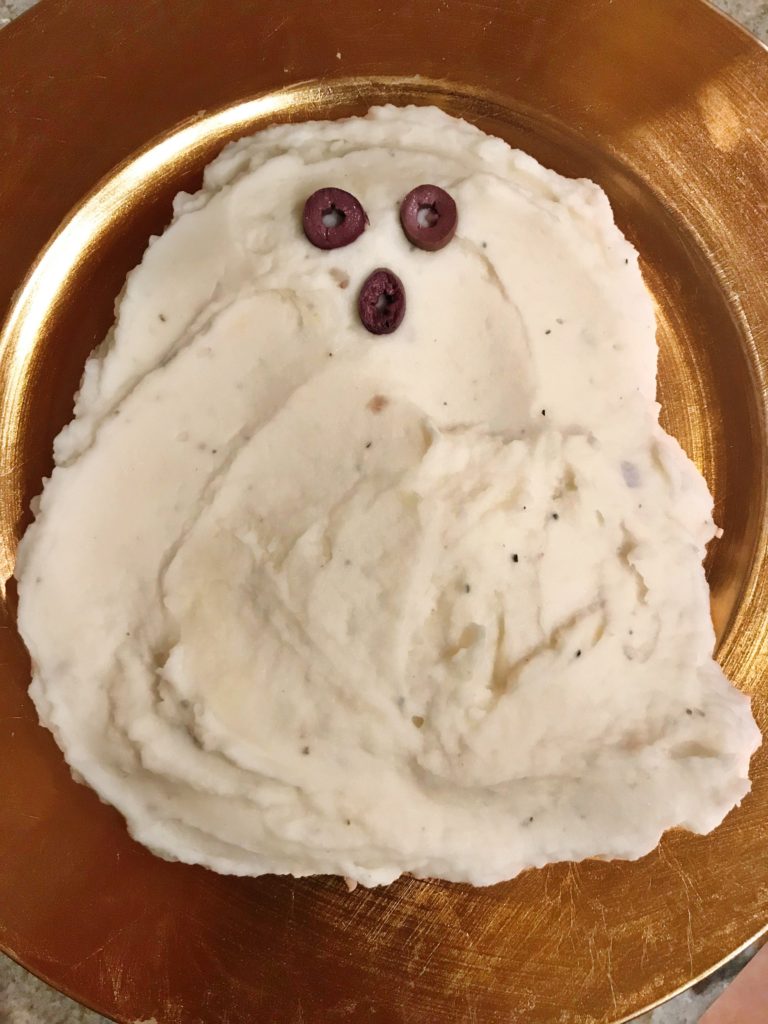 Goblin Brains- I mix melted butter, red food coloring, salt, pepper and paprika together and baste the tops of the cauliflower pieces to season them and to give them a reddish appearance before roasting.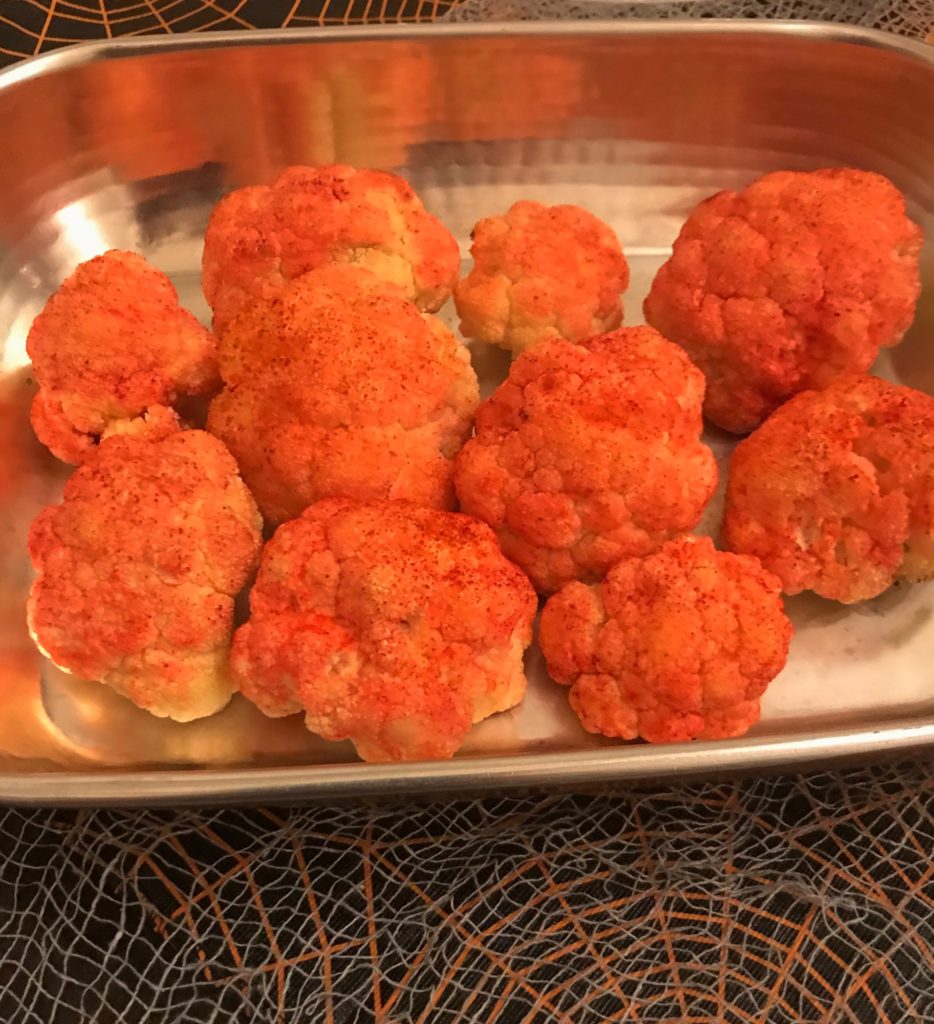 Pumpkin Rolls- I take scissors and snip around the outer edge of frozen dinner rolls after I've let them rise a bit to give them their pumpkin shape. (My rolls didn't rise a bunch this year strangely.) Then I add orange food coloring to melted butter and baste the tops before baking to give them their orange appearance. We use almonds as the pumpkin stems.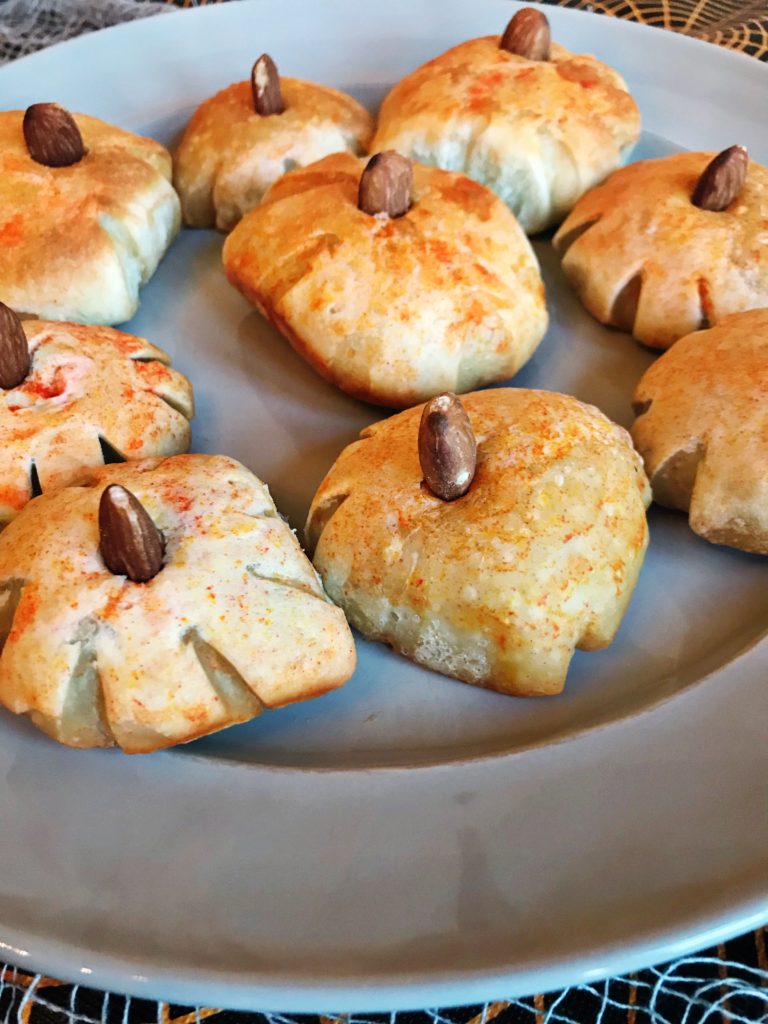 Halloween Candy Caramel Apples- I include my kiddos in the making of the dinner's dessert every year. For whatever reason, my kids receive a bunch of Halloween candy before it's actually Halloween so we use some of it to decorate their caramel apples. Sugar overload!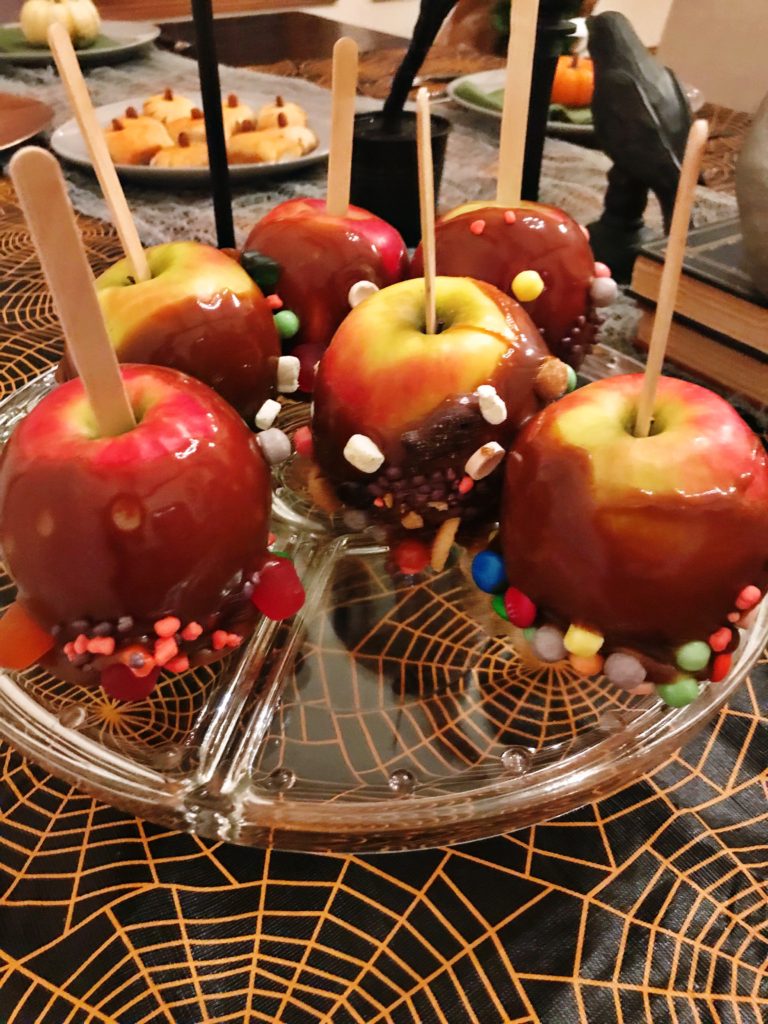 Lastly, play some Halloween music and enjoy your Halloween themed dinner!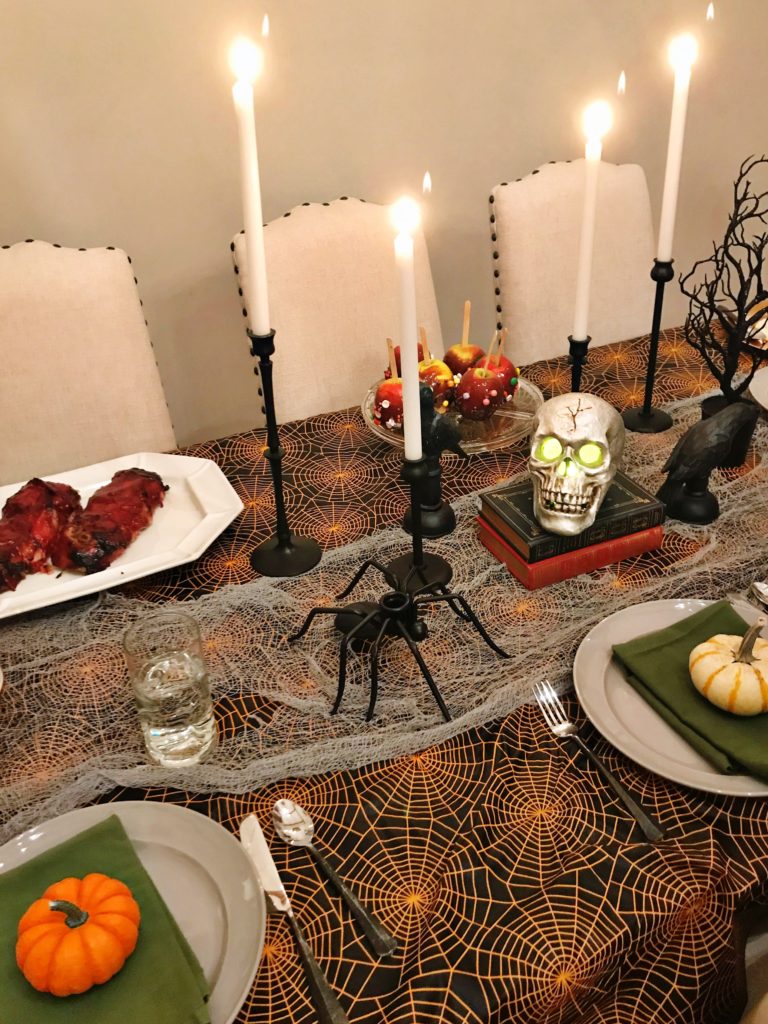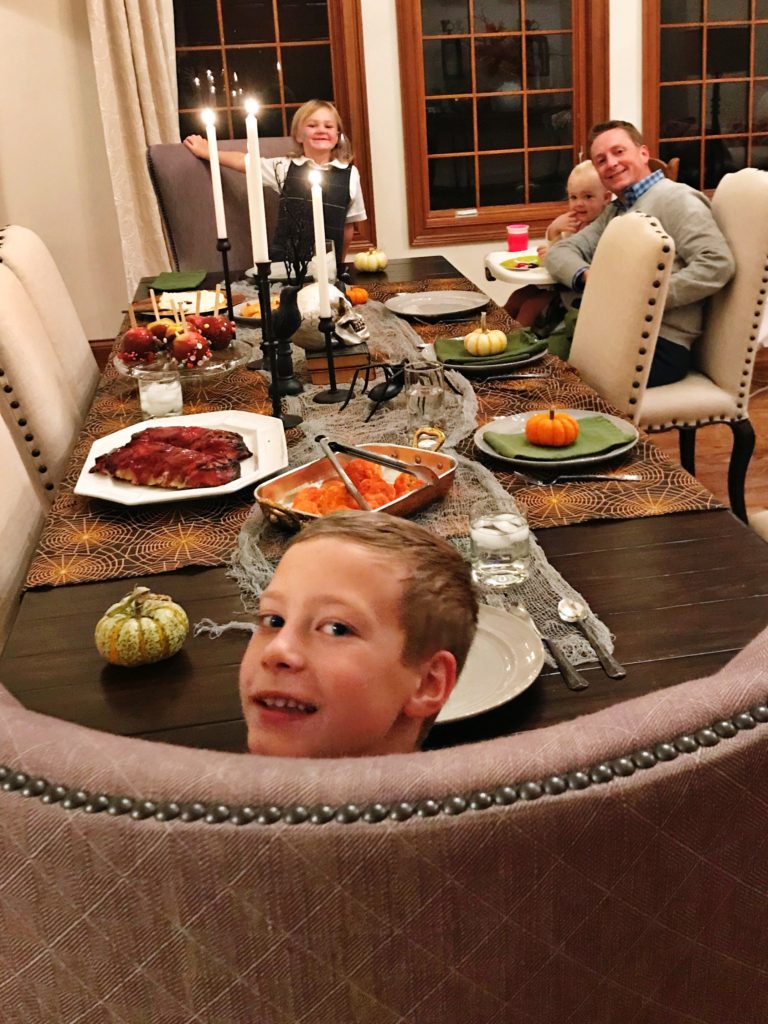 Enjoy,
-Brittany