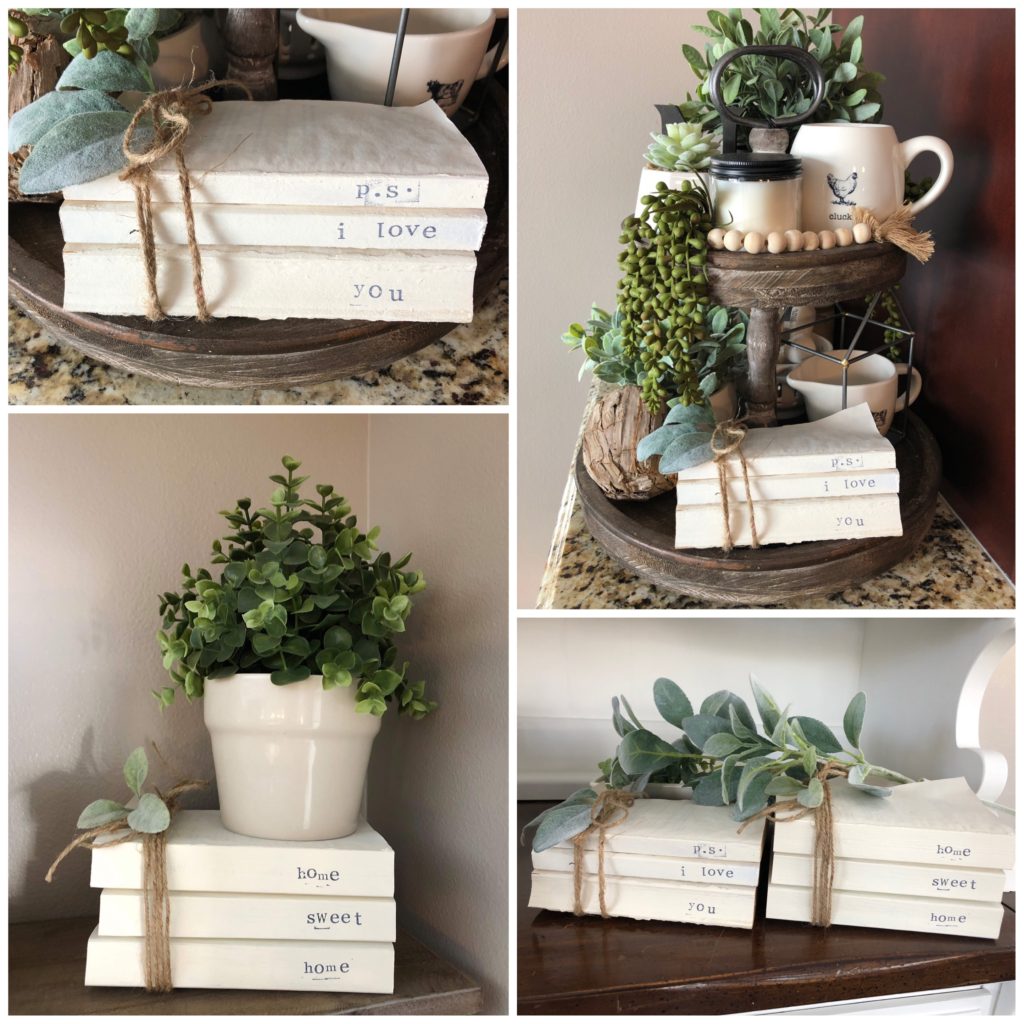 Today's post is a guest post! That's right, we just had to share this amazing tutorial written by our friend Ashley from Ashley Noble Photography. We love her idea and her style!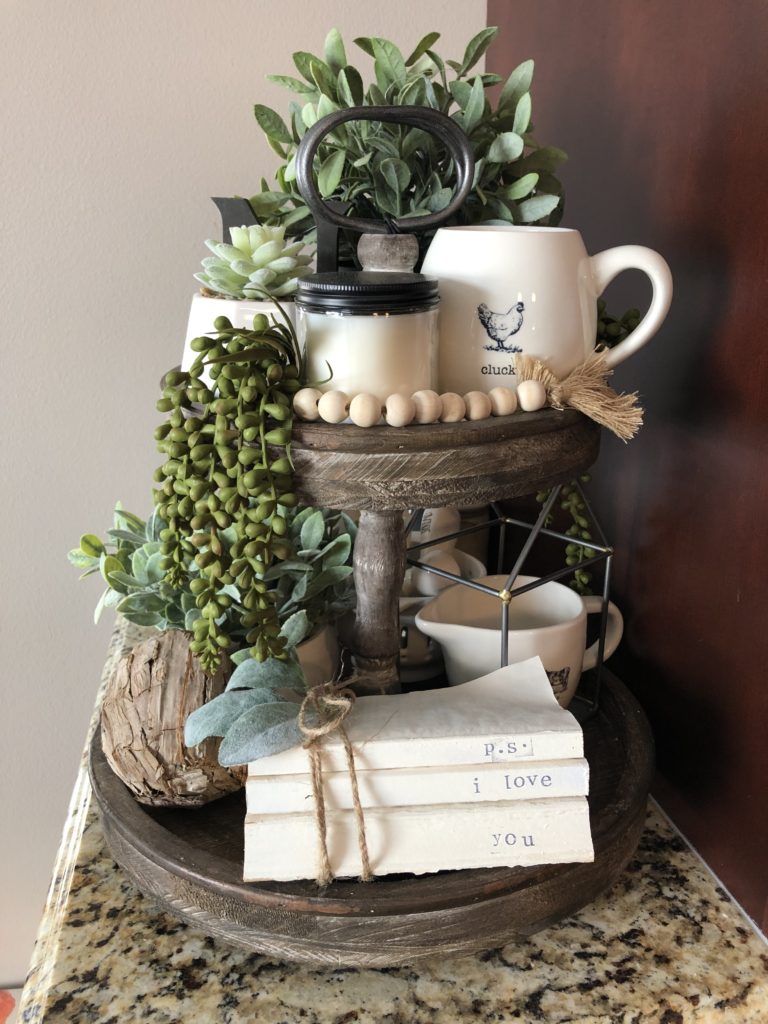 Looking for a quick and easy indoor DIY project? This is fun for kids too! Turn your old books into a new décor piece for a tiered tray or shelf.
What you need:
-Old Books
-Parchment Paper
-Scissors
–Flocked Lambs Ear plants (or any greenery )
-Chalk Paint (I love Annie Sloan)
-Foam paint brush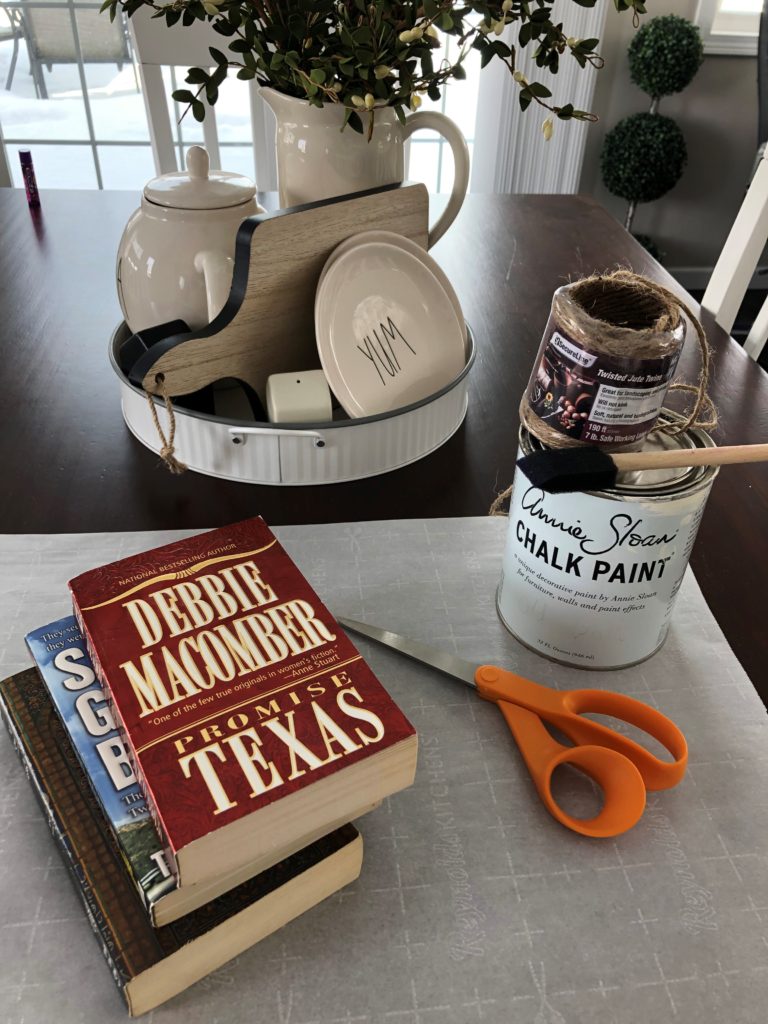 Cover your table with parchment paper to avoid paint drips and spills. I prefer to rip off the front and back covers of the books. I love the final look of the words showing through. You could also leave the covers on two of the books and just tear off the covers on your top book that will be visible. Try to find books that are similar in width but with varying thickness. If you have books that are exactly alike, it tends to look like wood blocks.

Chalk paint is great for so many projects. It's easy to work with, requires no sanding on most wood projects, has almost no scent and it dries fast. (Great for impatient kids that are helping you)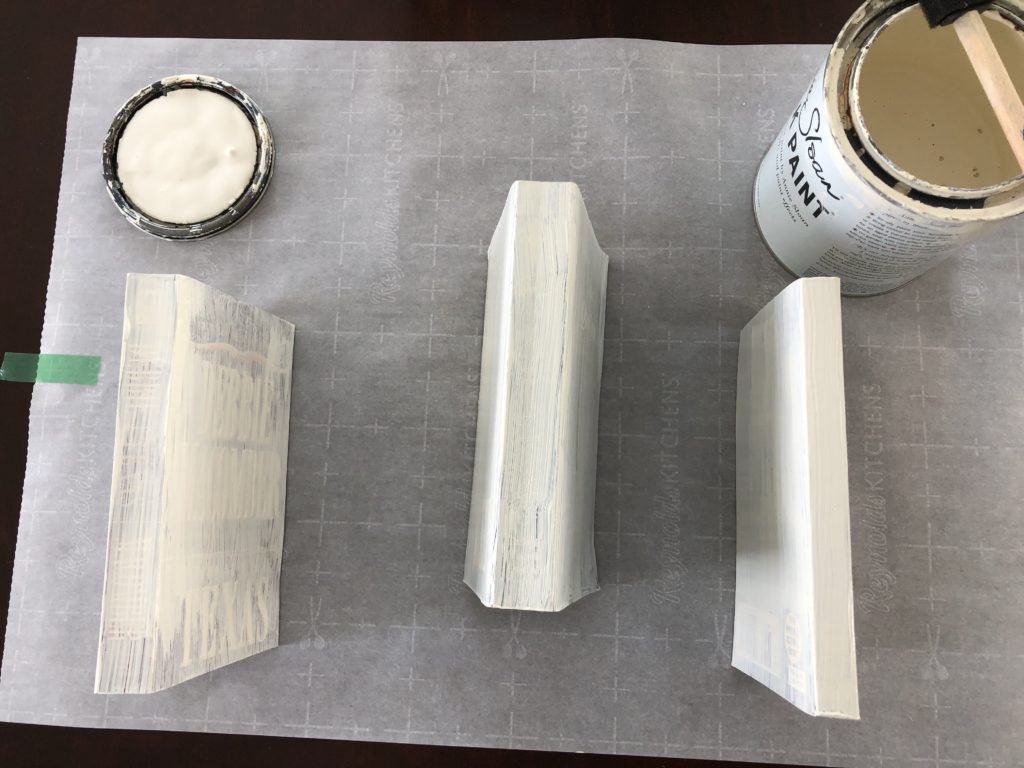 Start by painting a thin coat over the cover, spine, and back of the book. I stand them on their ends while drying. You will need to apply a few coats or until you have completely covered the area. Allow the coats to dry in between. Stick a fan on them and they should dry within a few minutes.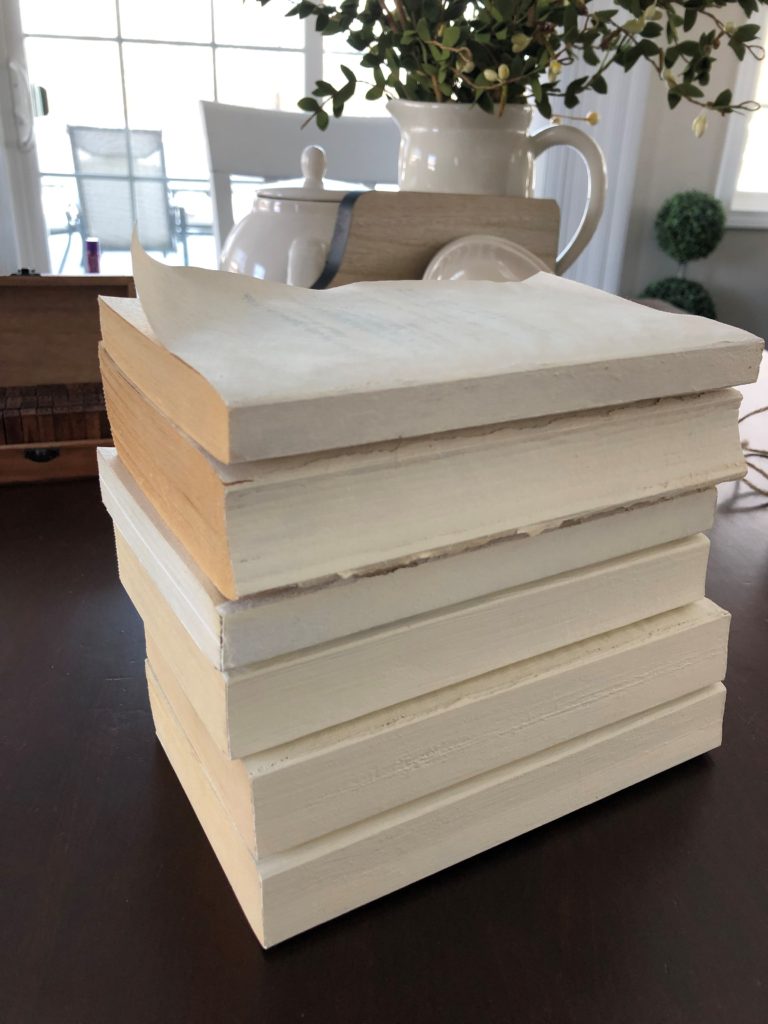 Once you have finished painting, allow 30 minutes before you begin stamping. These stamps are functional and also cute to leave out on display.

Have fun with the wording you choose. These make great gifts with a new baby's name, the last name of a new bride. Maybe your families' favorite saying or an inspirational quote. There are so many possibilities.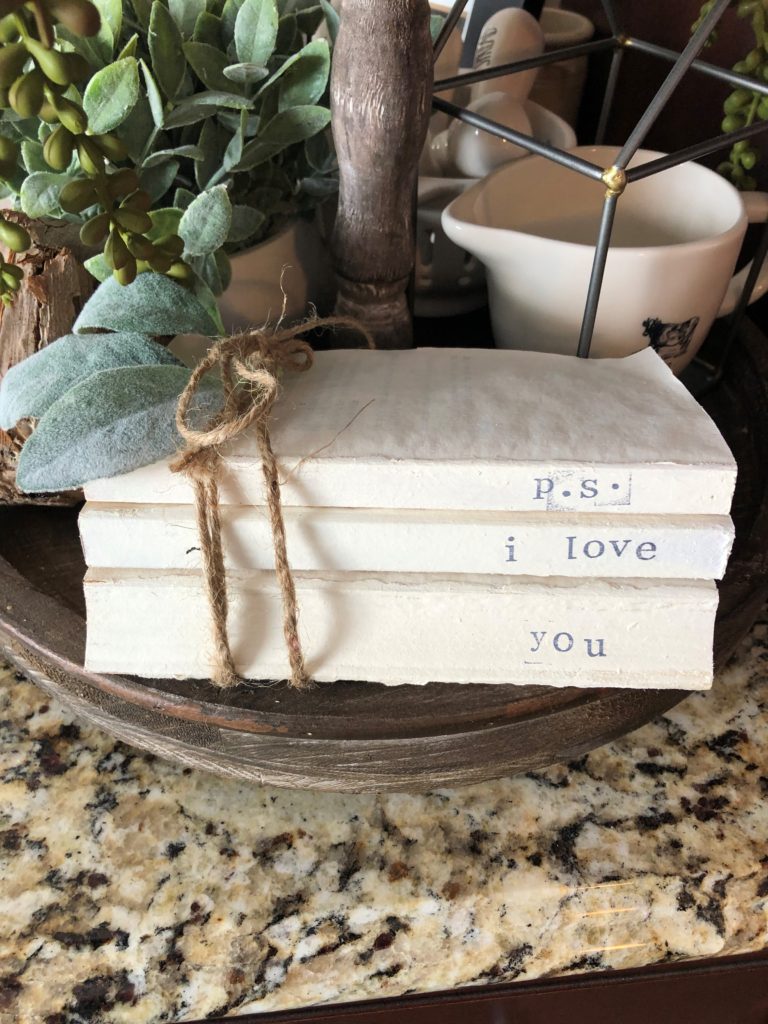 After stamping your books, it's time to decorate. Stack your books and wrap the top of your book 3 or 4 times with twine and tie a bow. Then stick a piece of lambs ear greenery, a cottonwood stem, or lavender in the twine. You have instantly transformed your old books! Add them to a display tray, entry table, or your favorite shelf.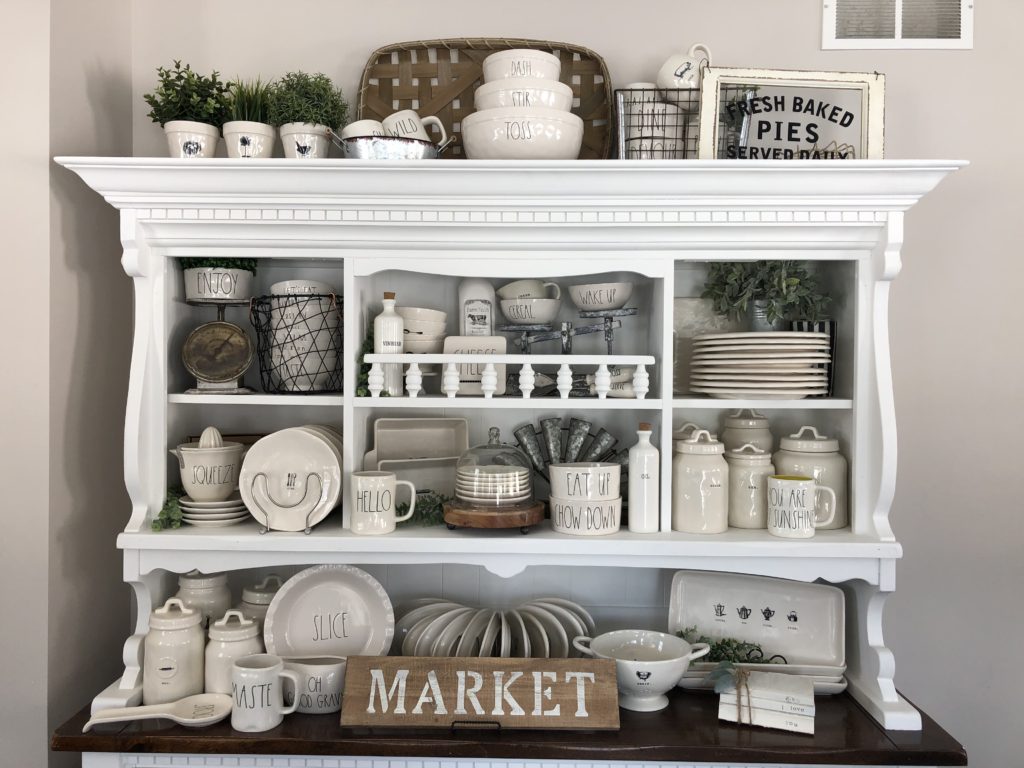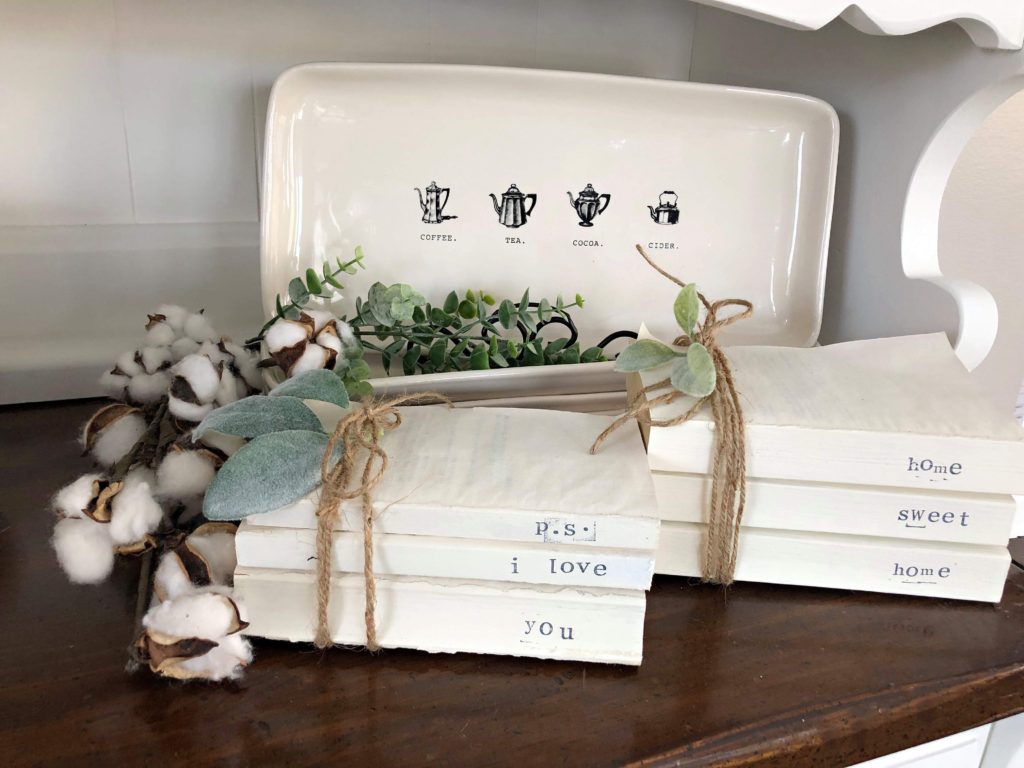 Thank you Ashley for sharing this great idea!