Who loves cooking and hanging with your friends?! I would like to introduce you to my new favorite hobby: cooking classes at Sur La Table. If you love good food and you love being in the kitchen, this is for you!
Sur La Table offers many cooking classes at their stores. All you need to do is sign up online, wear closed toed shoes, bring a pony tail holder and have fun!
The store provides all of the fresh ingredients and amazing cookware and you learn new techniques. Of course, all of the fancy cookware is available for purchase after the class! Class participants get a discount on the store products.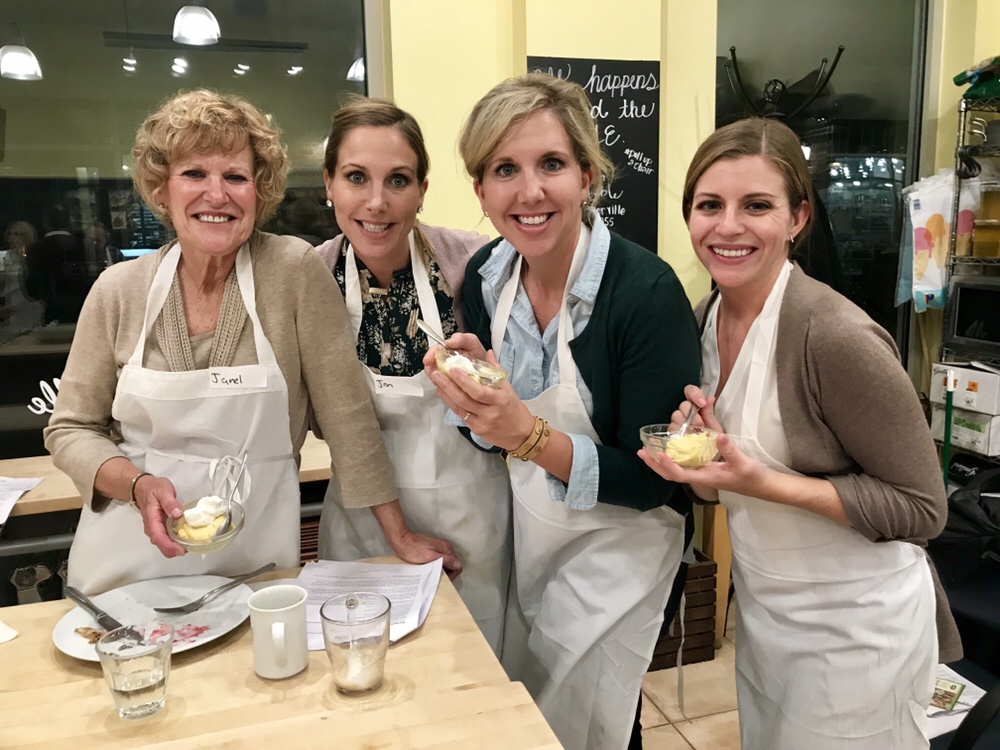 Have you ever made homemade ice cream with olive oil? This is the perfect way to try new ingredients and cuisines. Something that you think you may not like is transformed into perfection! Here is a list of the great meals that I have prepared at Sur La Table cooking classes. Your chef will give you all of the recipes to take home!
Tasty Thai from Scratch
Thai Curry Chicken Satay
Perfect Pad Thai
Wok-Fried Shrimp with Thai Basil
Coconut Lime Sorbet
Thanksgiving 101
From Scratch Cranberry Sauce
Dry-Brined Turkey with Savory Herb Butter
Wild Mushroom Gravy
Perfect Mashed Potatoes
Bourbon Pumpkin Mousse
Mediterranean Dinner Party
Lemon Thyme Marinated Steak
Fusilli with Burst Cherry Tomates, Mint and Burrata
Olive Oil Ice Cream with Marcona Almonds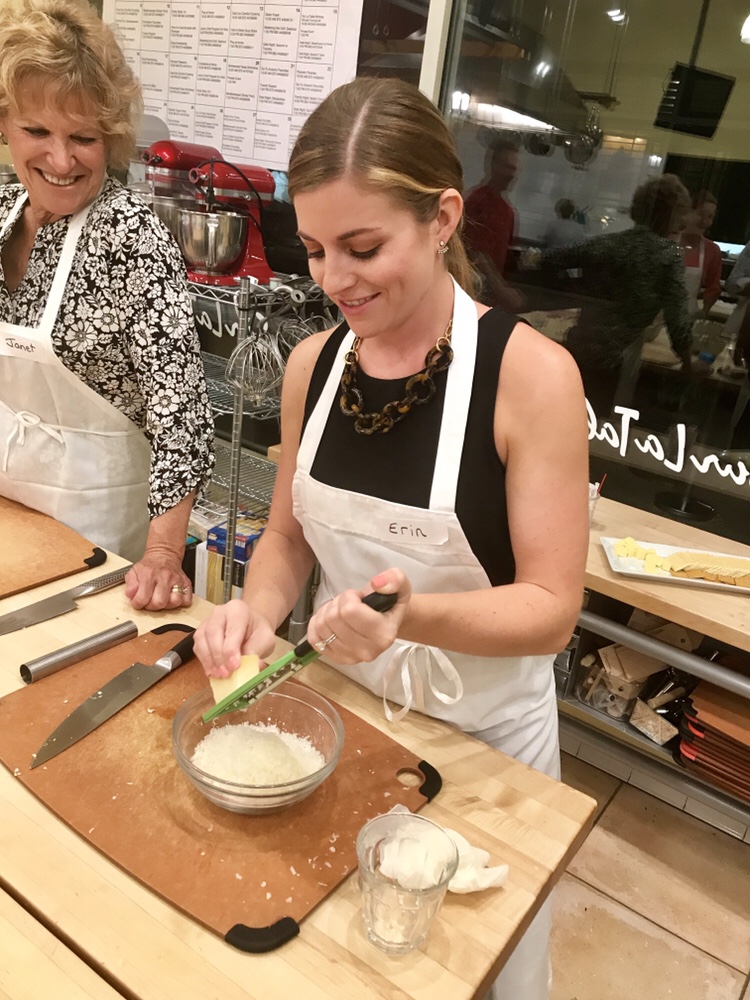 The cooking steps are divided up between the class participants. Most classes have 10-20 students, one chef and two kitchen helpers.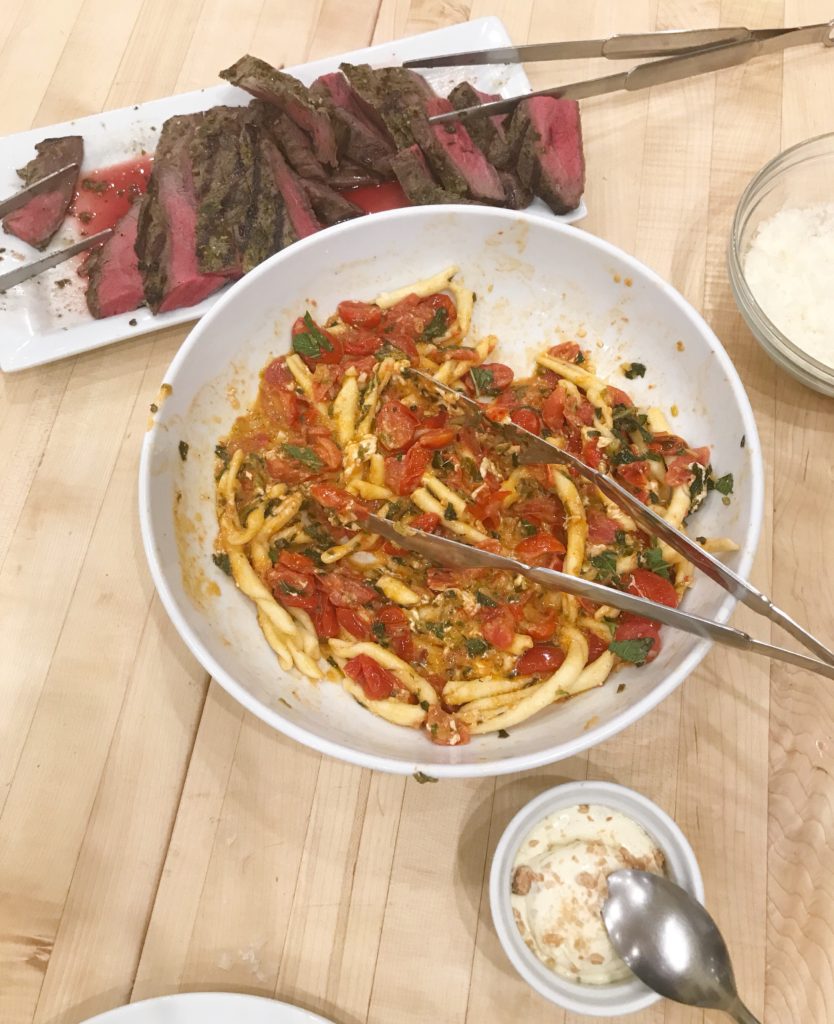 Following all of the prep, a delicious meal is set out for you to enjoy with your friends. The food is so delicious! The best part? You do not have to do the dishes!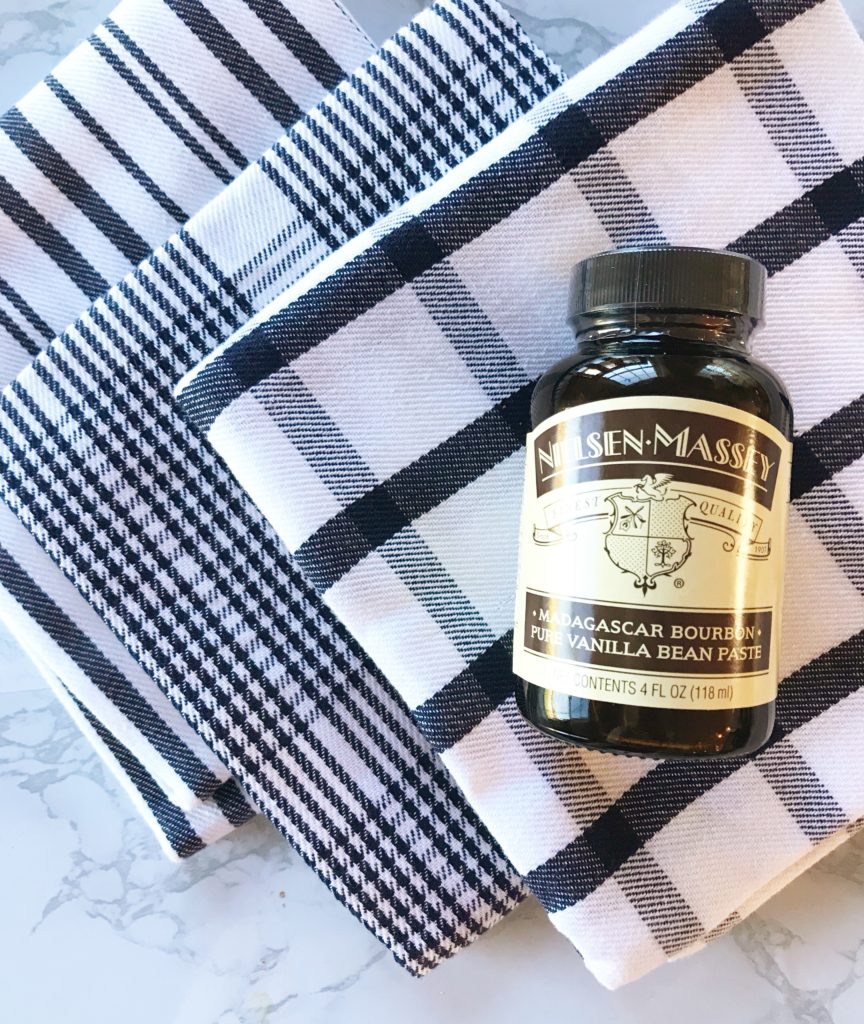 With my class discount, I usually purchase the Madagascar Vanilla Bean Paste. A little pricey, but this paste makes my baking so yummy! Great if you are looking for amazing flavor and an easy way to incorporate that speckled vanilla bean look into your cooking.
I cannot wait for the next class! Who wants to get together and make it a private class event?! That is the only way they allow wine in the kitchen… Sign me up!!!
-Kelly