Fall is officially here, and I could not be happier. Bring on all the fall things! My Favorite Finds for September seem to run the gamut. Boho tops, leopard pj pants and sweaters, a doodle pad to entertain the littles, fall drinks, copper colored mugs, and even my favorite dish scrubber. I told you, kind of random things, but all ones that you will love as much as I do!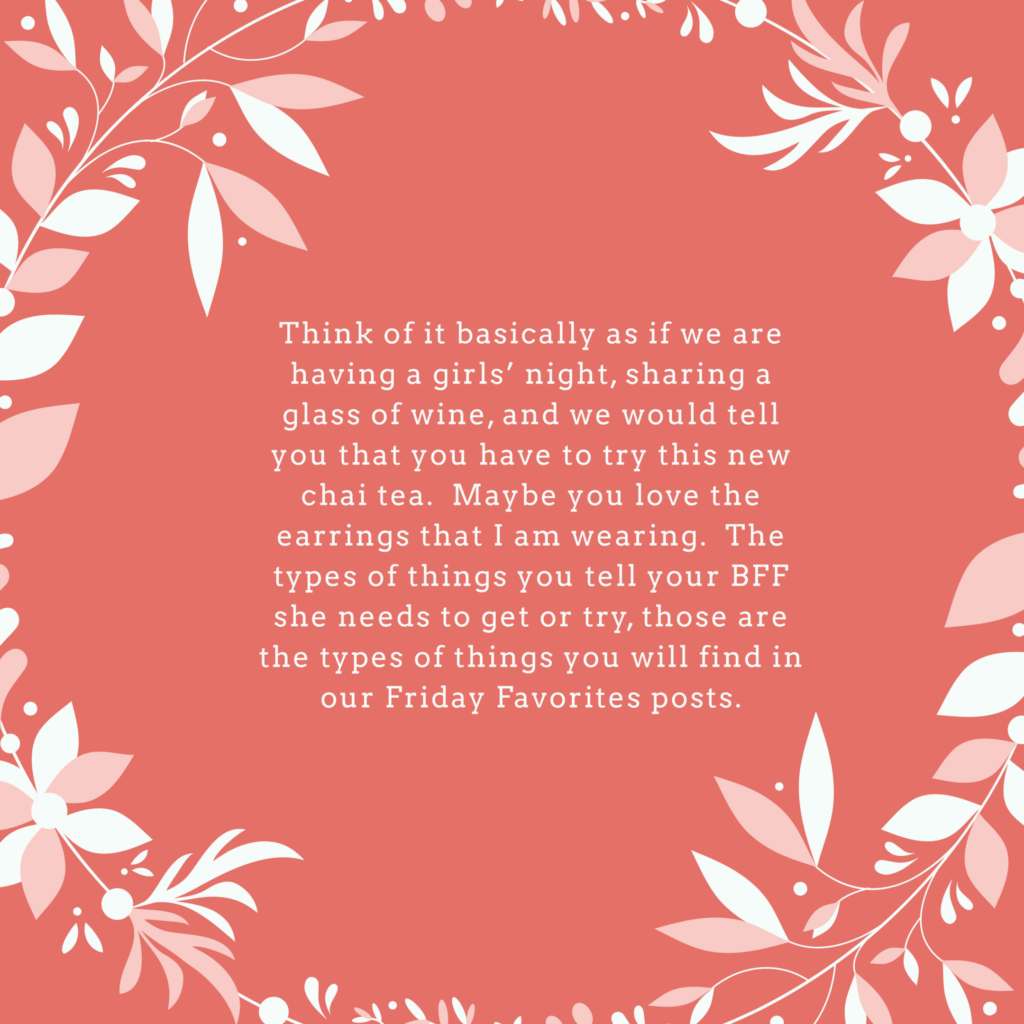 Here are my Friday Favorites: September.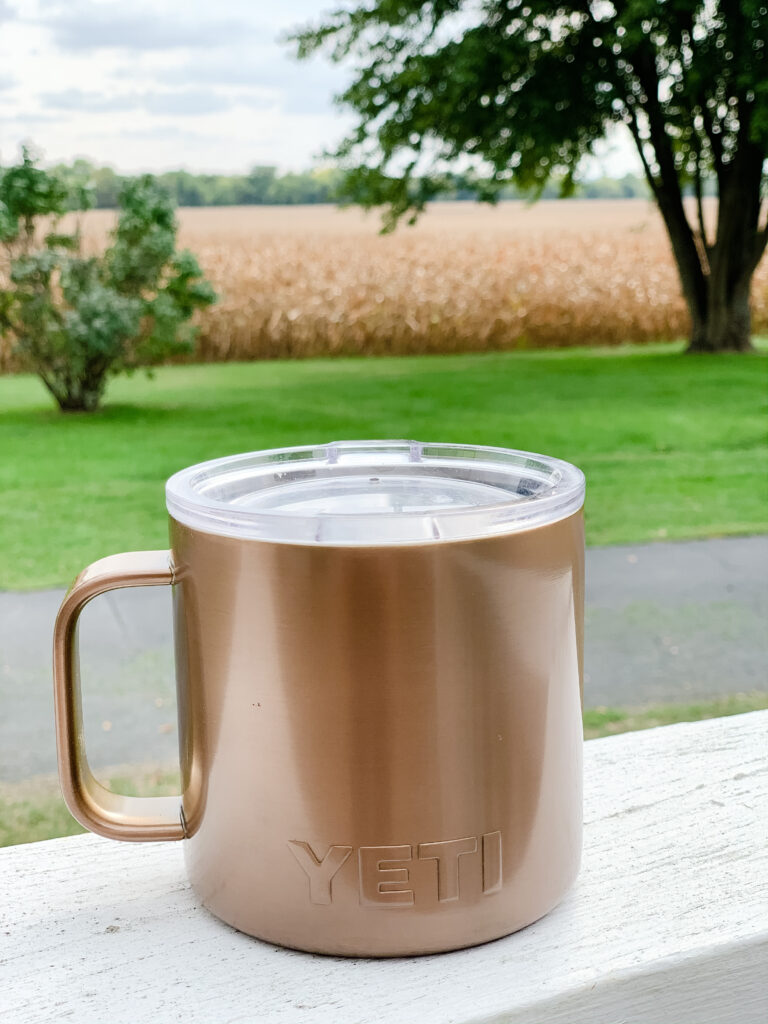 Number 1: Copper Yeti Mug
My favorite white Yeti mug made the August Friday Favorites post, but this copper one is making September's. The copper color will give you all the fall feels. Bonus: it matches almost every fall outfit. Yesss!!! Fill it up with your favorite coffee (or iced coffee); either way, it is guaranteed to stay hot (or cold) all day.
This mug really is that good that I have shared it two months in a row. 🙂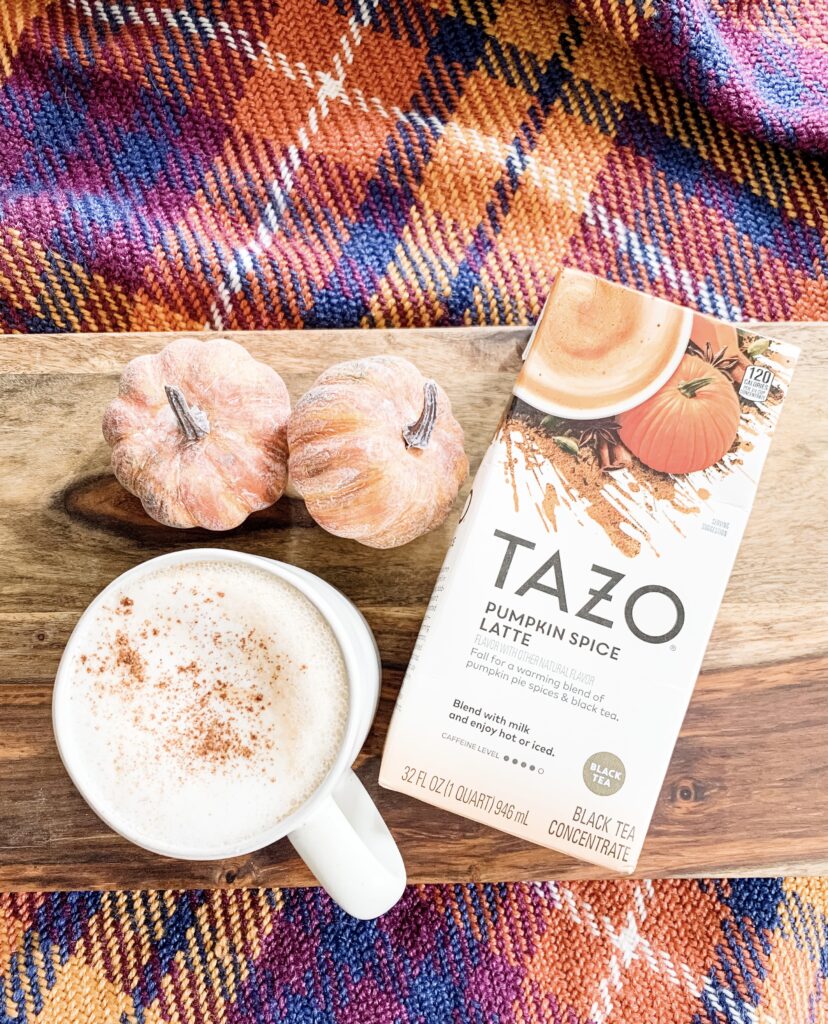 Number 2: Tazo Pumpkin Spice Latte
It's no secret that I am not a coffee drinker. Give me some Tazo pumpkin spice latte though, and I am one happy (and caffeinated) mama. I don't know about you, but these days I need all the caffeine I can get! My favorite way to drink this is to froth some creamer, then sprinkle cinnamon on top. The perfect fall day treat.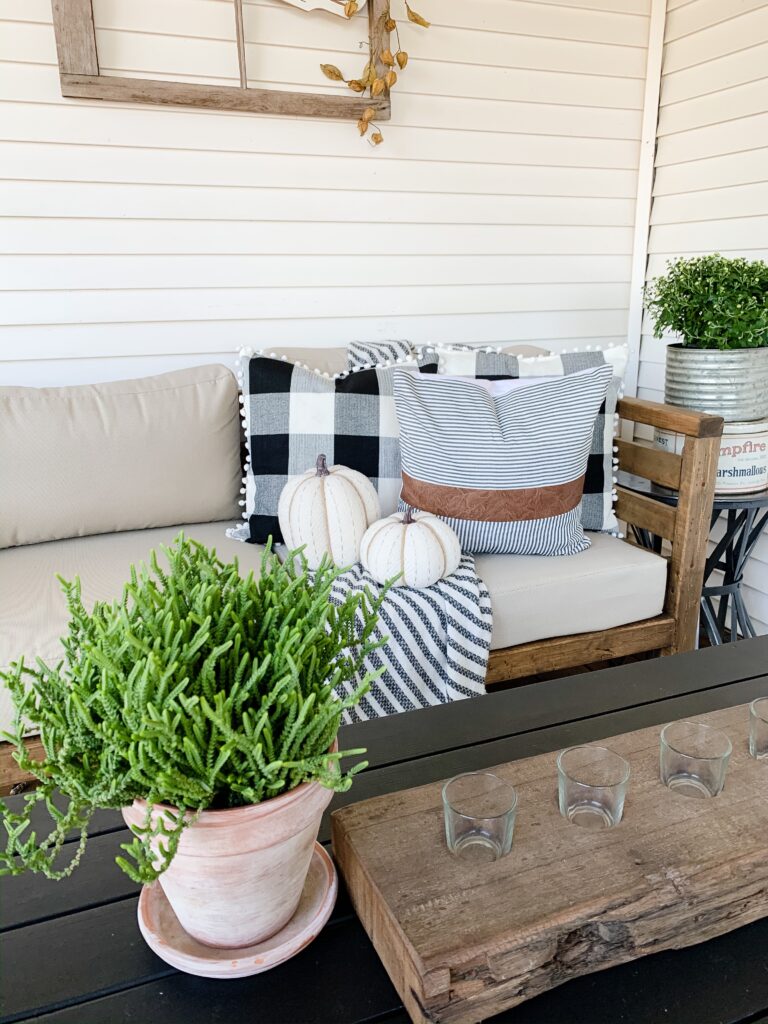 Number 3: Gingham Pillows
Decorating for fall is my favorite. The weather is still warm enough to enjoy sitting outside, and the sunrise and sunsets are breathtaking. I ordered these gingham pillow covers for my front porch, and then ended up ordering another set for our back porch. So.darn.cute. The pom pom edging detail is adorable, and they come in a set of two for under $15. Check out all the other colors they come in!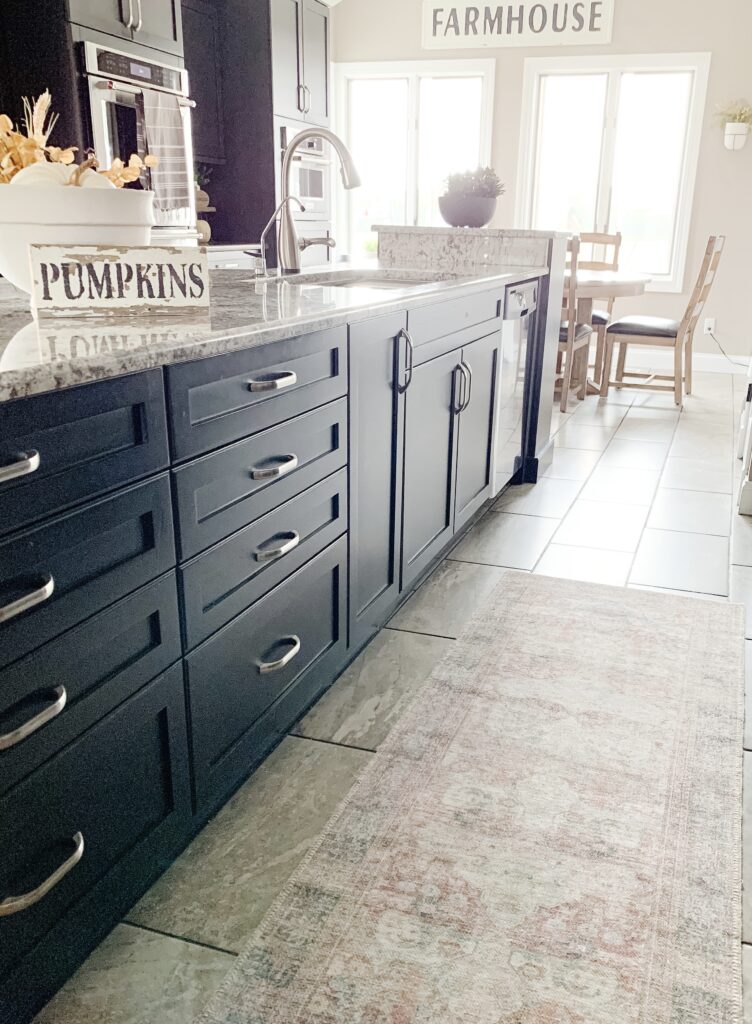 Number 4: Rug Grippers
Do you have any rugs that do not have a backing to help keep them in place? Our runner in our kitchen drove me bonkers because, even with the gripper padding that I put under it, it still was all over the place. I found these rug grippers, and my life is so much better. 😉 They adhere to the rug, so when you need to move it to vacuum and mop, the gripper is not stuck to the floor, but instead stays on the rug. It's the little things in life, don't you agree?!?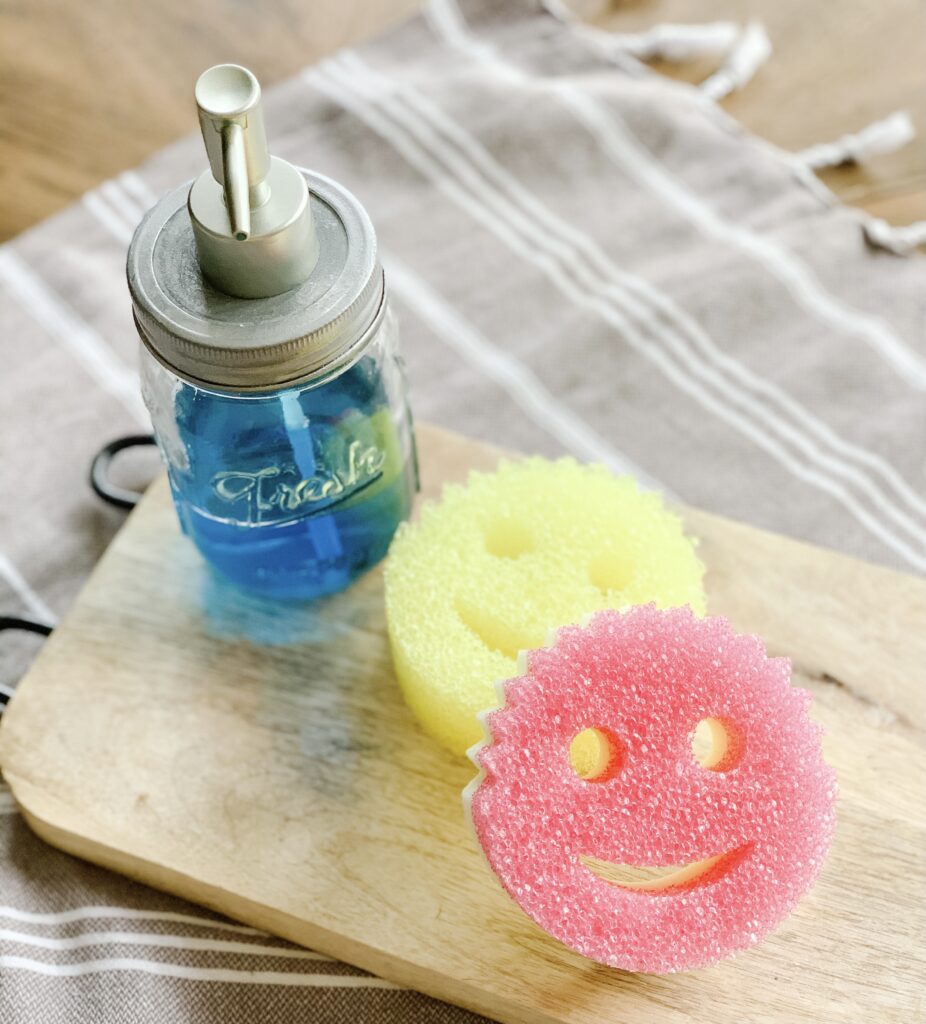 Number 5: Kitchen Scrubber/Sponge
I mean, with this little smiley face, doesn't it just make you want to do dishes? 😉 Seriously, though, I love these sponges. The cool thing about these is that they are soft in warm water, and firm in cool water, making it easier to tackle those cereal bowls that the kids threw in the sink before they left for school. Ugh! The Scrub Mommy has a scrubber on one side, and a sponge on the other; where, the Scrub Daddy is sponge on both sides. Your fingers fit perfectly in the smiley face so you can scrub away. Stick your forks in the smiley face for some serious cleaning action. Now you see that these are more than just cute!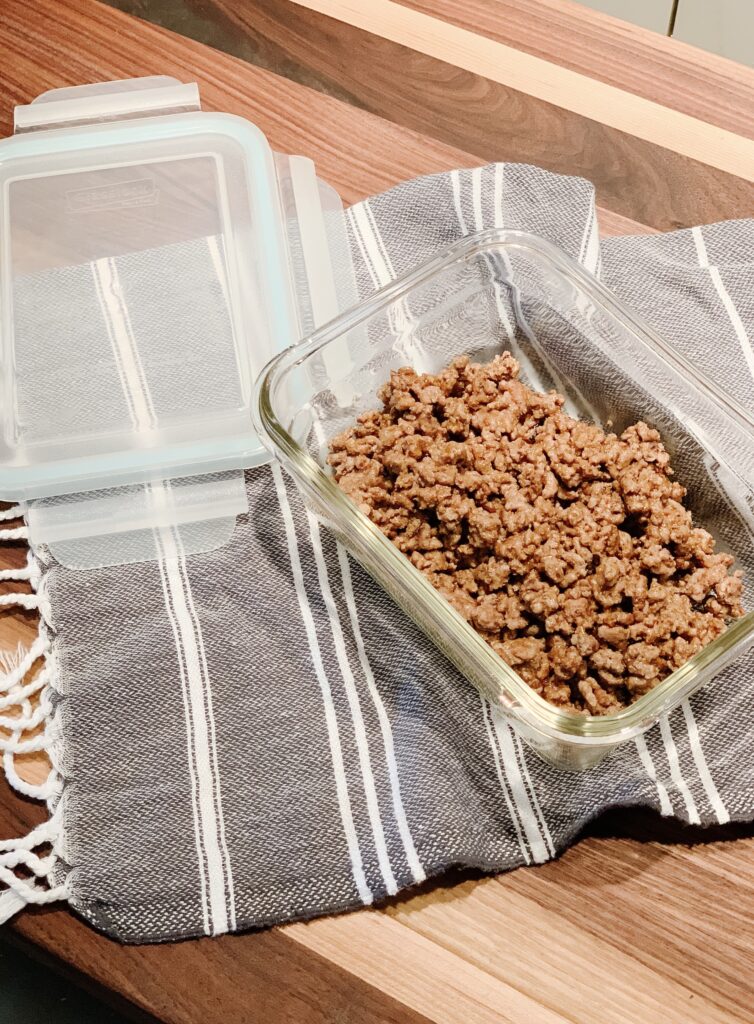 Number 6: Glass storage containers
I don't know about you, but fall begins the start of craving good 'ol homecooked meals, like big batches of chili and spaghetti sauce that make the perfect supper and then lunch the following day. If you have ever used a plastic container to store any type of sauce, you know that it usually discolors the container. I got this 18-piece set of glass storage containers and have been slowly purging all the plastic ones. Because they are glass, they can be microwaved or placed in the oven (minus the lid), and washed in the dishwasher.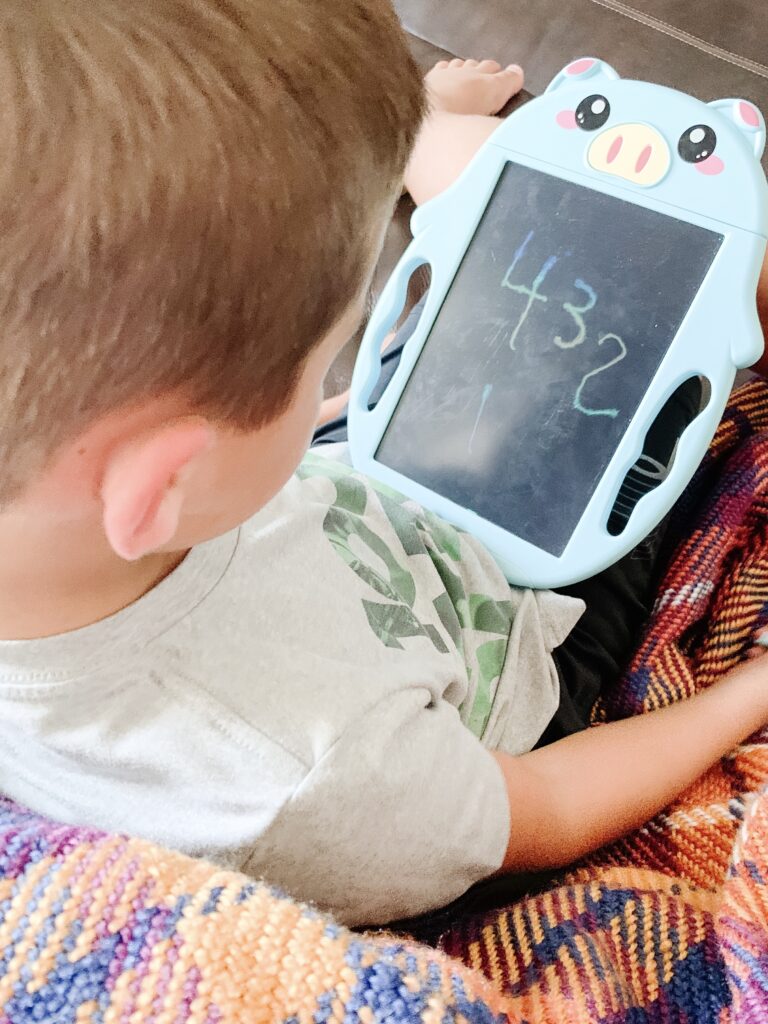 Number 7: Drawing Tablet
Since school has started (can I get a quick Amen for that!!) I have quickly found out that boys are different than girls when it comes to learning. Boys are busy!!! My kindergartner is testing my patience nightly with homework. I bought these magnetic drawing tablets for a vacation that we took (you know, way before COVID hit and vacations were still a thing), and it is coming in handy with practicing writing his name, numbers, and letters. These are perfect to leave in the car, take to older siblings' sports activities, or just for quiet time.
If you have any cat-loving daughters, this one is adorable!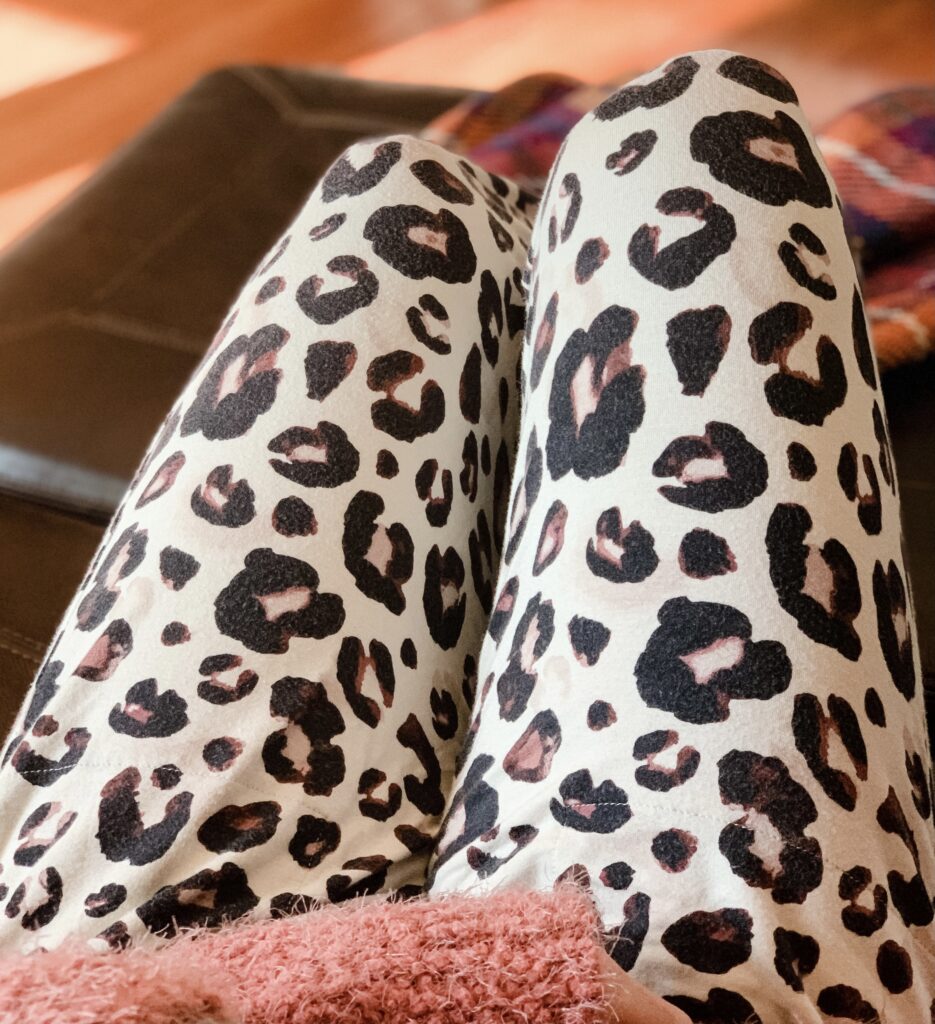 Number 8: Leopard PJ pants
Is it appropriate to wear leopard pj pants for Zoom meetings? If it is, grab these because they are so comfy! Like, butter-soft comfy. The fact that they are so cute is just an added bonus. Drawstring waist and pockets, I mean, what more can you ask for?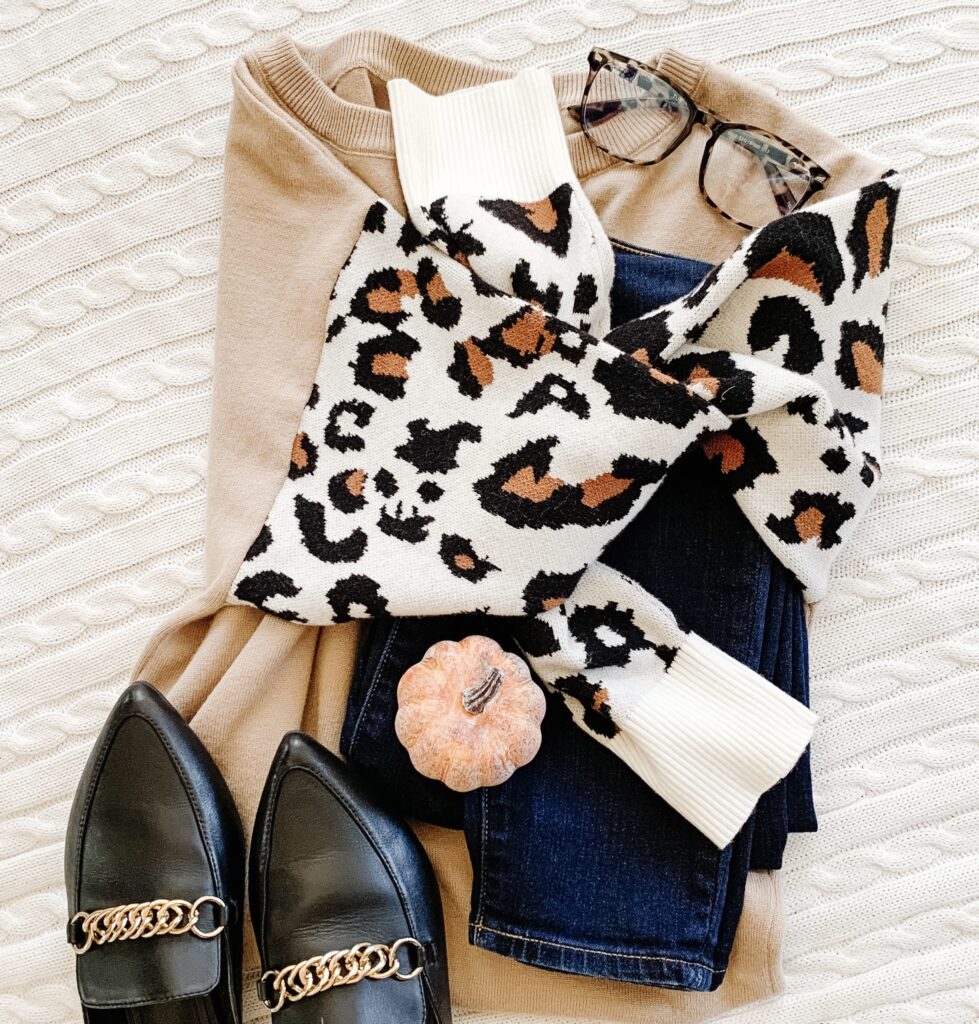 Number 9: Animal Print Sleeve Sweater
Obviously my love of animal print runs almost as deep as my love for fall. This neutral sweater with animal print sleeves fits all the categories for a fall fav. The slightly oversized fit means you can eat Brittany's caramel apple cheesecake bars and no one will even notice.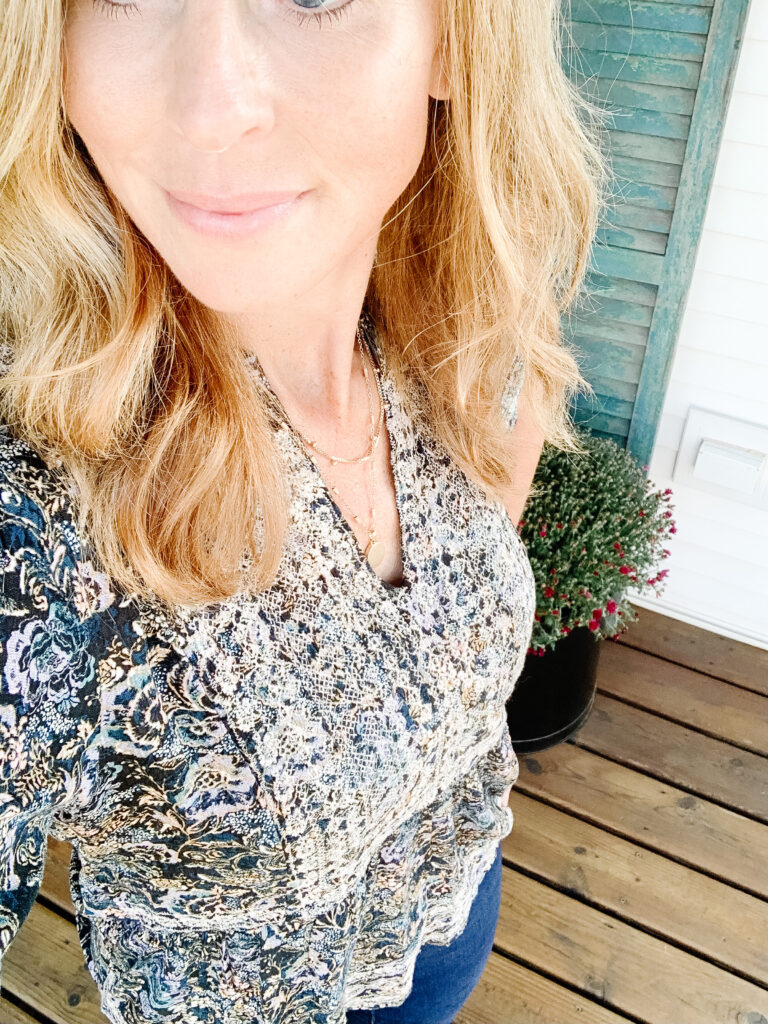 Number 10: Boho Top
There was no lack of attention to detail with this boho top. The embroidered detail on the body, the sleeves, and even the hem is amazing. Under $25, this is the perfect fall top to dress up or down.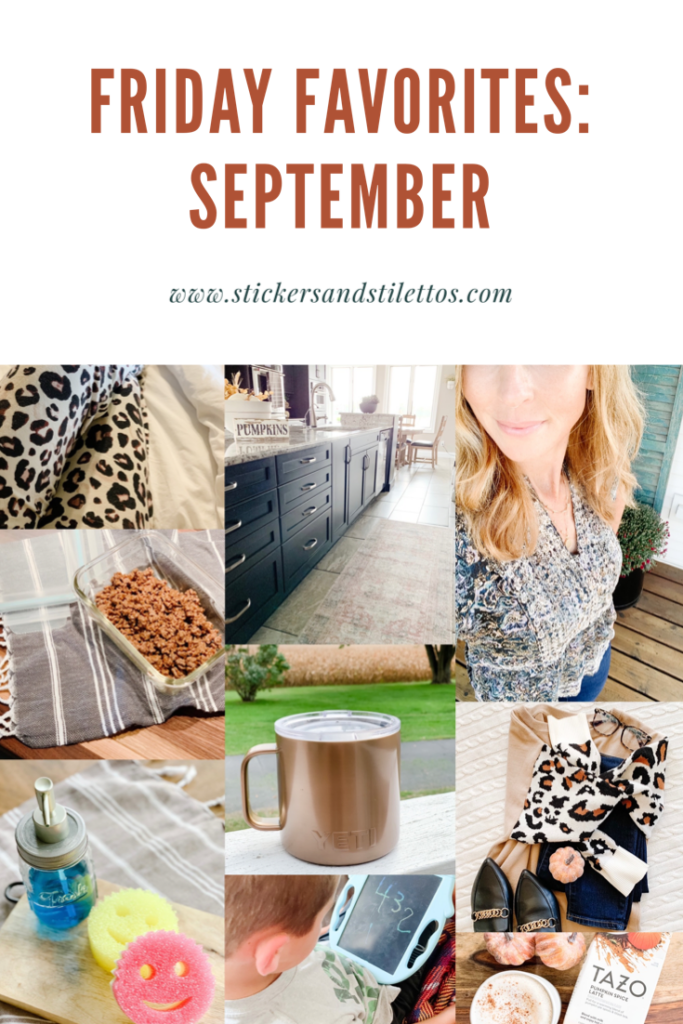 I hope you enjoyed some of the favorites I picked for September.
– Callie
Disclosure: This site may contain affiliate links for products and services that we recommend. If you make a purchase through these links, we may earn a small commission at no additional cost to you.