November is all about family and spending time together, eating too much …. and being comfy! The fall weather is starting to turn cold, and you have to bundle up to stay warm. Thanksgiving is already next week, when we are surrounded by those we love and reminded of all that we have to be thankful for. Then the craziness of the Christmas season begins.❤️🎄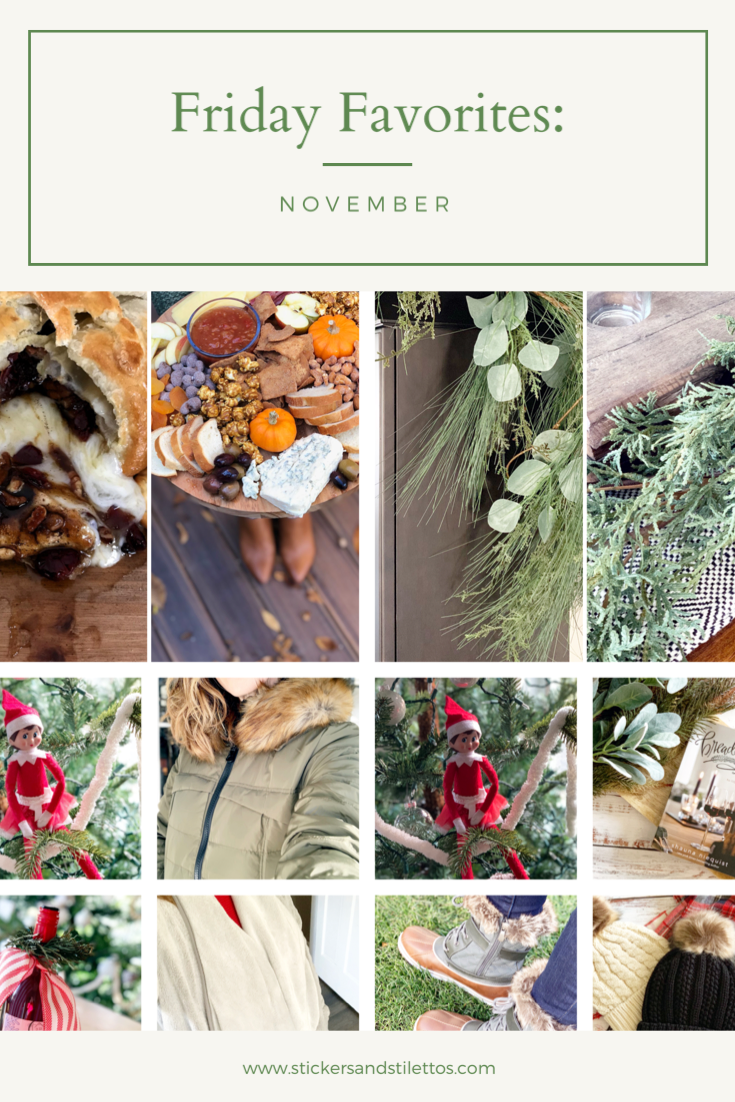 I have rounded up some of my Friday Favorites for the month, all of which are about coziness, food and togetherness.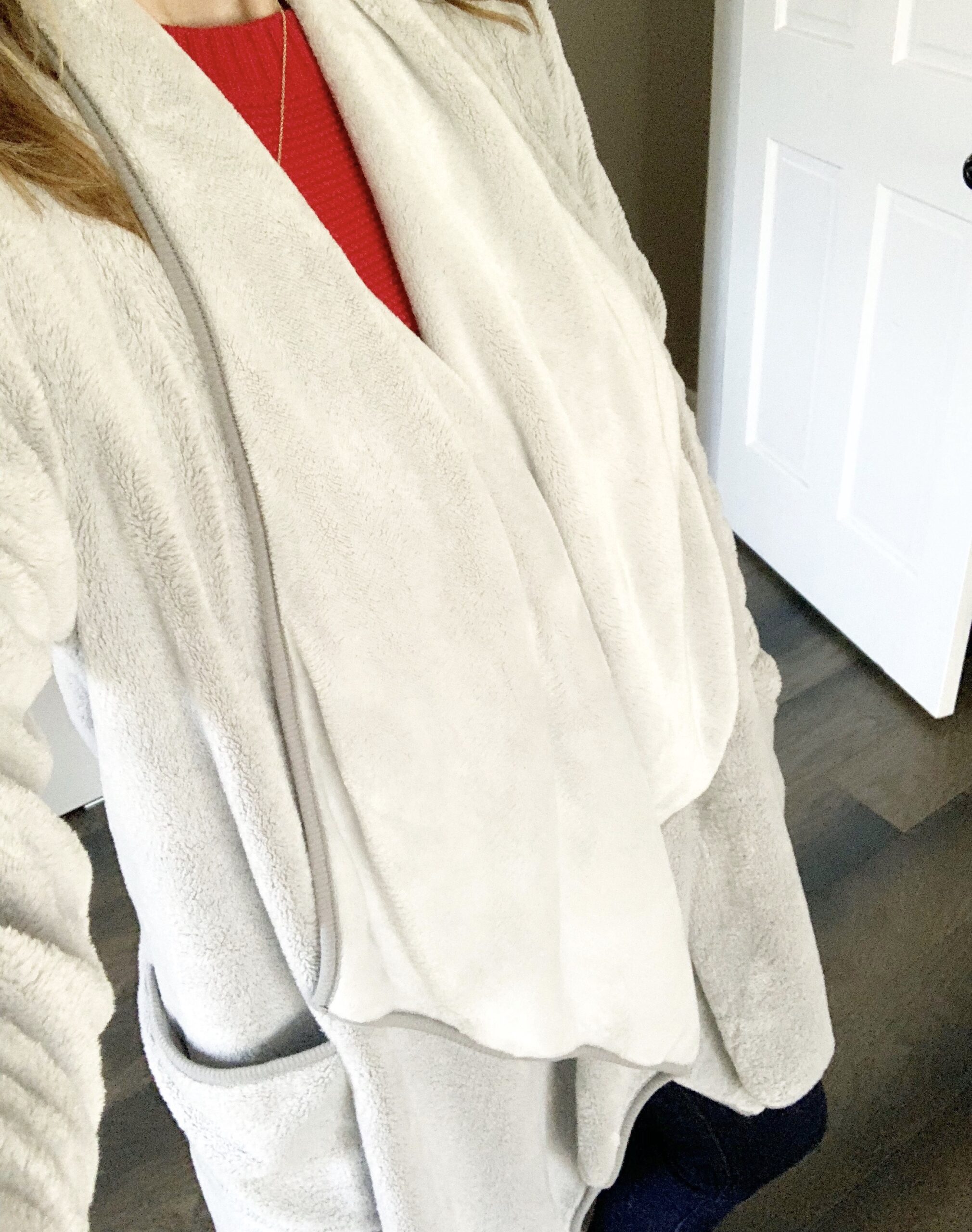 Number 1:
Winter months make me want to be cozy! Think Sherpa, fleece, and cuddling. This fleece robe cardigan is perfect. As soon as I walk in the door, I put this on. It is so warm and cozy. Now, I won't say that it is the most flattering …. but does that really matter when you are at home lounging? Nope!! This is the perfect gift to give to someone, but make sure you grab one for yourself too.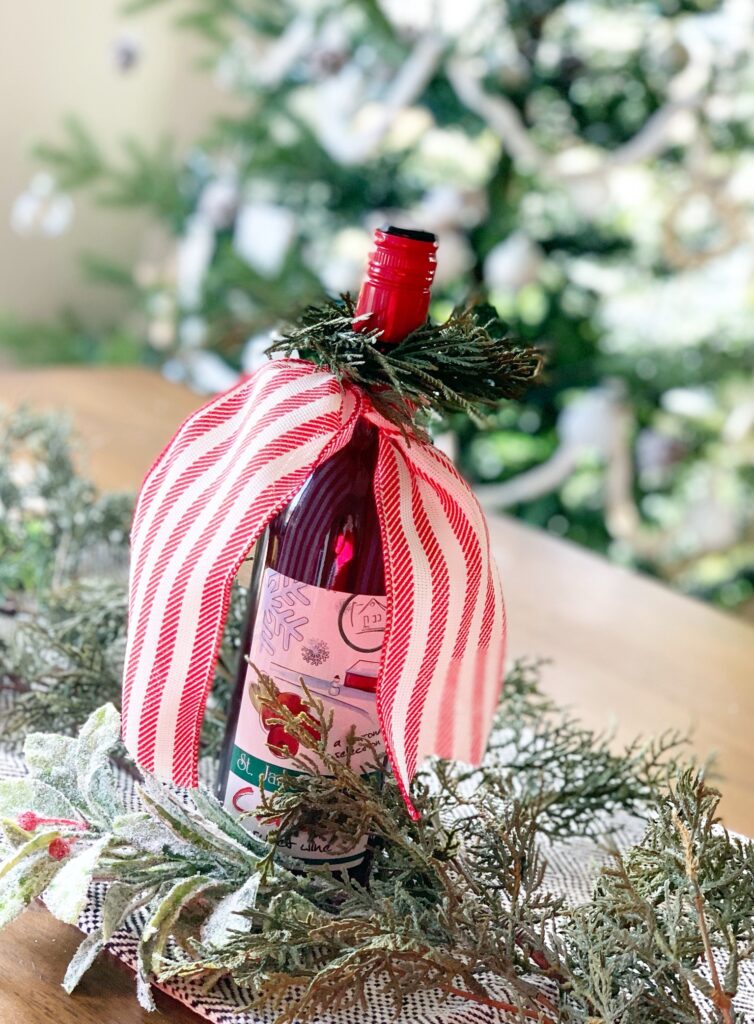 Number 2:
Wine! Is there ever a month that this doesn't make my list of favorites? 🤔. This month starts the beginning of entertaining and holiday parties, which means celebrating. Wine is the perfect gift to take for a hostess, and also to serve to guests.
For Thanksgiving you want to choose wines that are not too rich in flavor or overly heavy. We already know we tend to overeat on Thanksgiving, so adding a heavy drink is not a good idea.
Some perfect wine pairings for all the traditional Thanksgiving foods are Sauvignon Blanc and Riesling if you enjoy a white wine. Both are light and not intense in flavor. Pinot Noir and Zinfandel are great options for red wines that are smooth, yet will balance out the richness of a casserole, mashed potatoes, and yummy homemade rolls.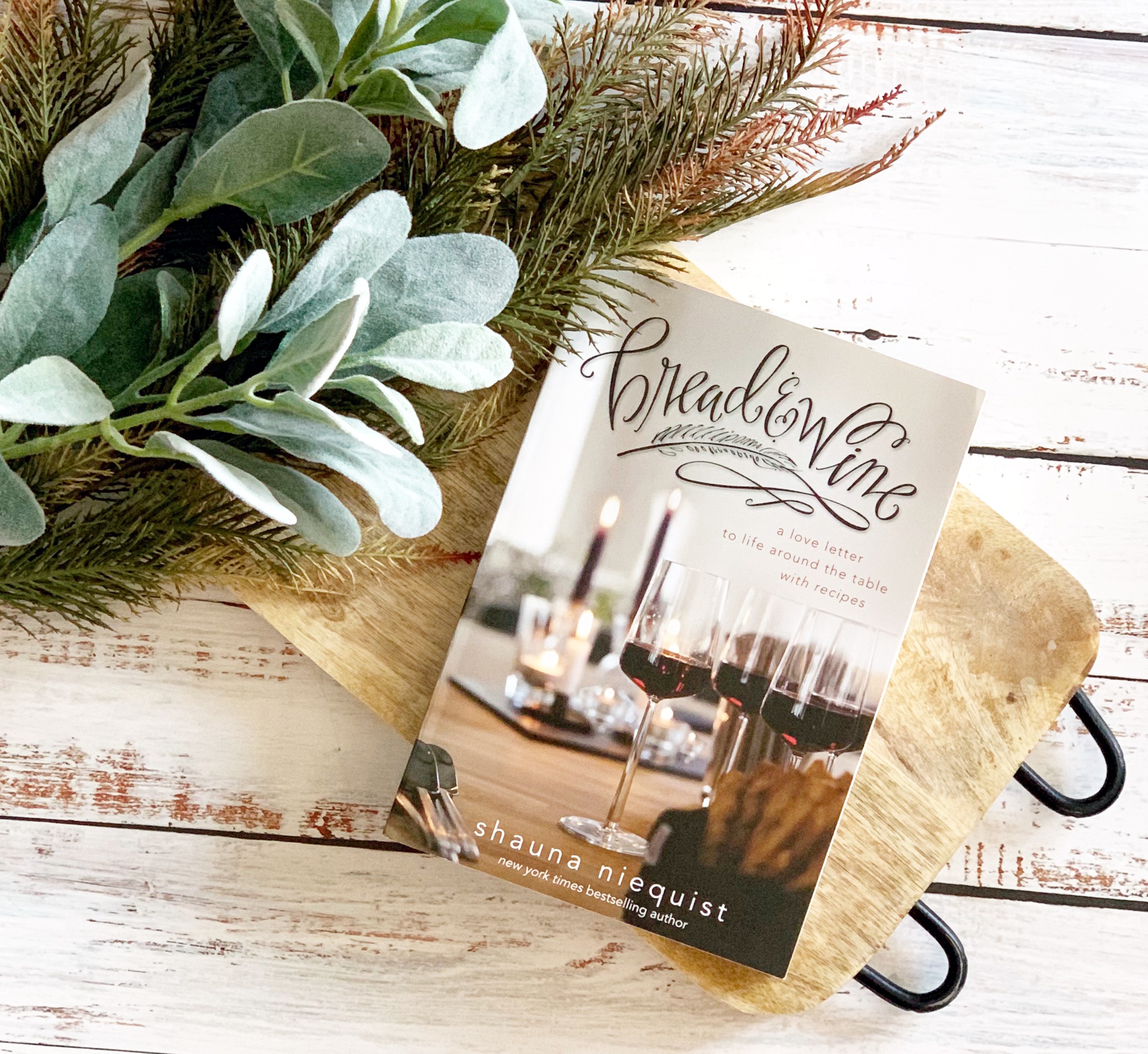 Number 3:
November is all about family and togetherness ….. and food! This is the perfect book that is both heartwarming and funny, and also about food! It is "a collection of stories about life around the table — about family, friendships, and the meals that bring us together." Perfect for this month!! It would be a great gift for someone you think has everything, or also with a bottle of wine as a hostess gift. Cozy up under a blanket and read this one yourself. 🍷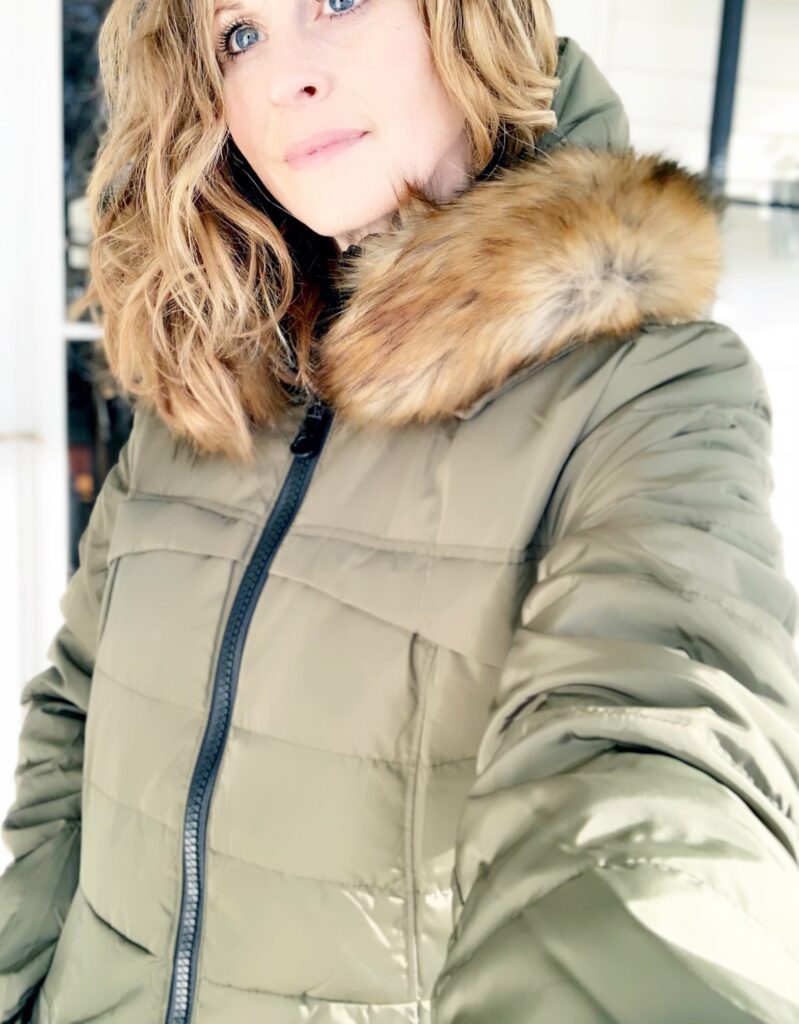 Number 4:
We have already had a few snows, and it is not even December. Of course, I am not mad about that at all! I love the snow. ❄️ It adds another level of magic to the holiday season. This down parka puffer is on my list of favorites for the month. It comes in 10 colors, is cute, and is warm! The fur on the hood snaps on and off. It fits TTS, but you may want to size up one if you tend to layer or wear bulky sweaters.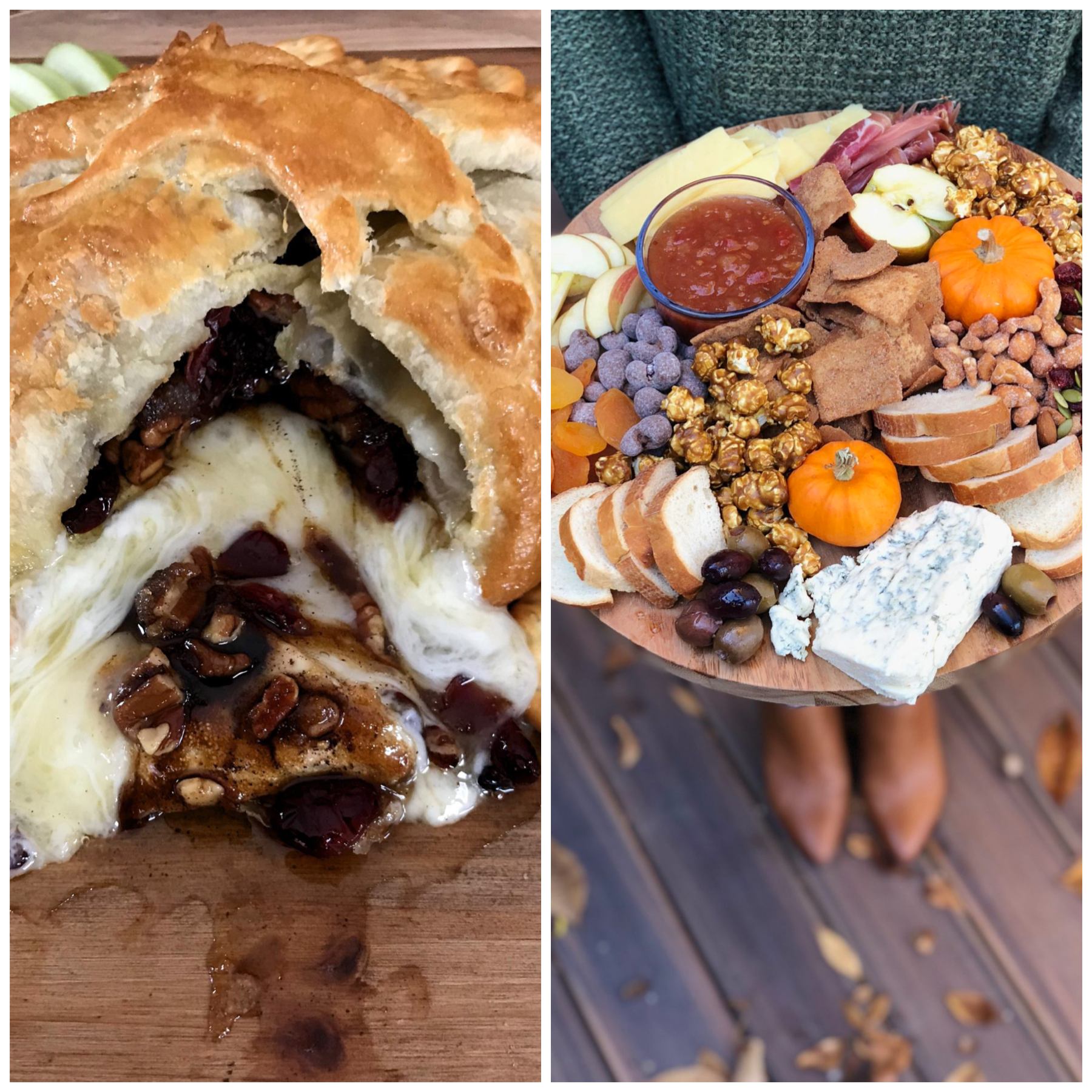 Number 5:
With Thanksgiving being in November, of course I have to share some of my favorite foods. If you are in charge of bringing an appetizer as a dish to pass, wow everyone with Brittany's cranberry and pecan Brie en croute or Kelly's Thanksgiving charcuterie. Both recipes are super simple, and both are so pretty that you will impress all the guests!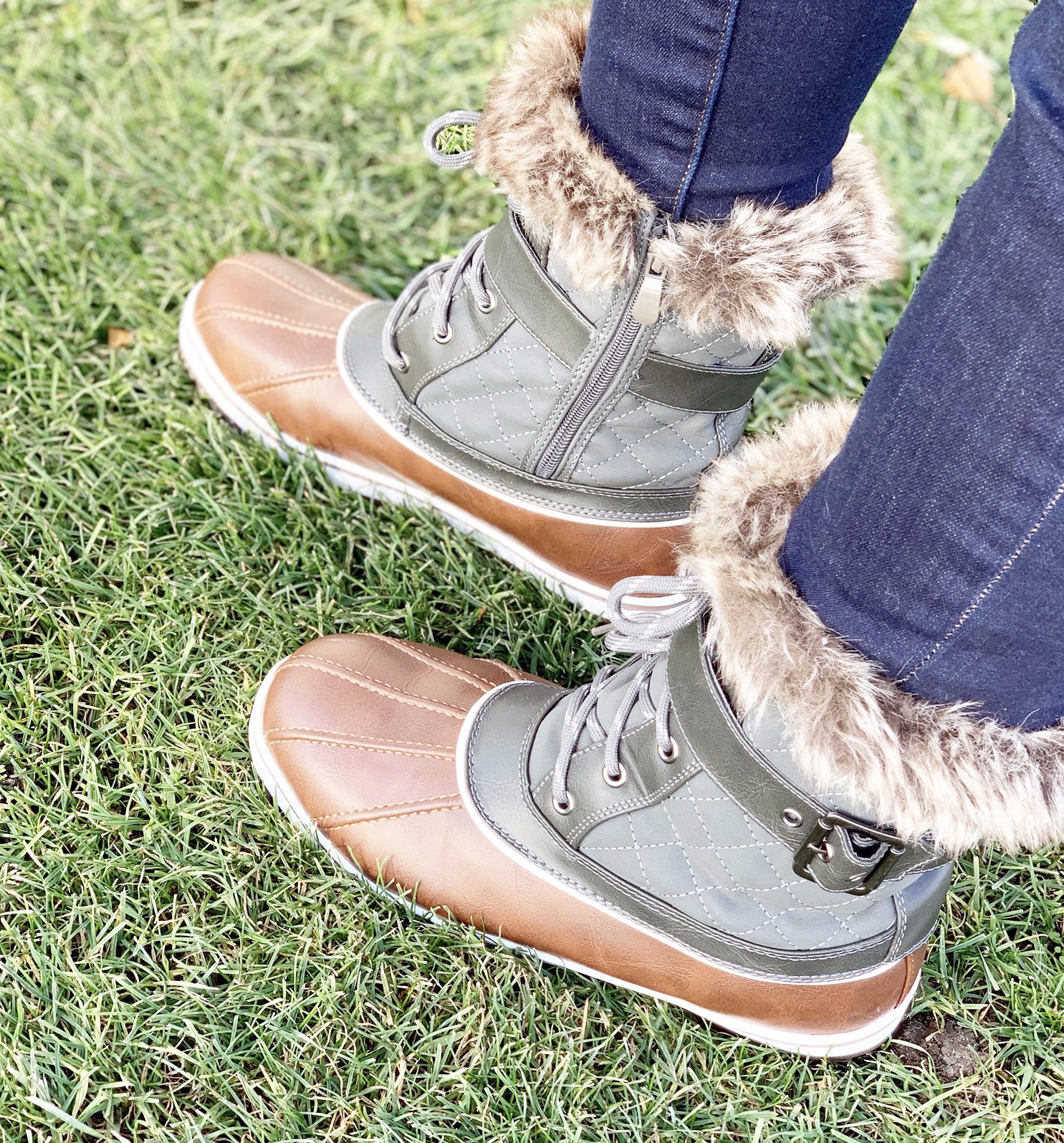 Number 6:
These boots!! Under $40! And cute!!! Can't wait to wear these when we go to cut down our Christmas tree. 🎄🤗. They are fleece lined and are plenty warm. There is a zipper to help get on easy. Perfect to wear with your favorite leggings, an oversized sweater and vest to finish up your Christmas shopping….. or walking out onto the porch to grab all the Amazon boxes.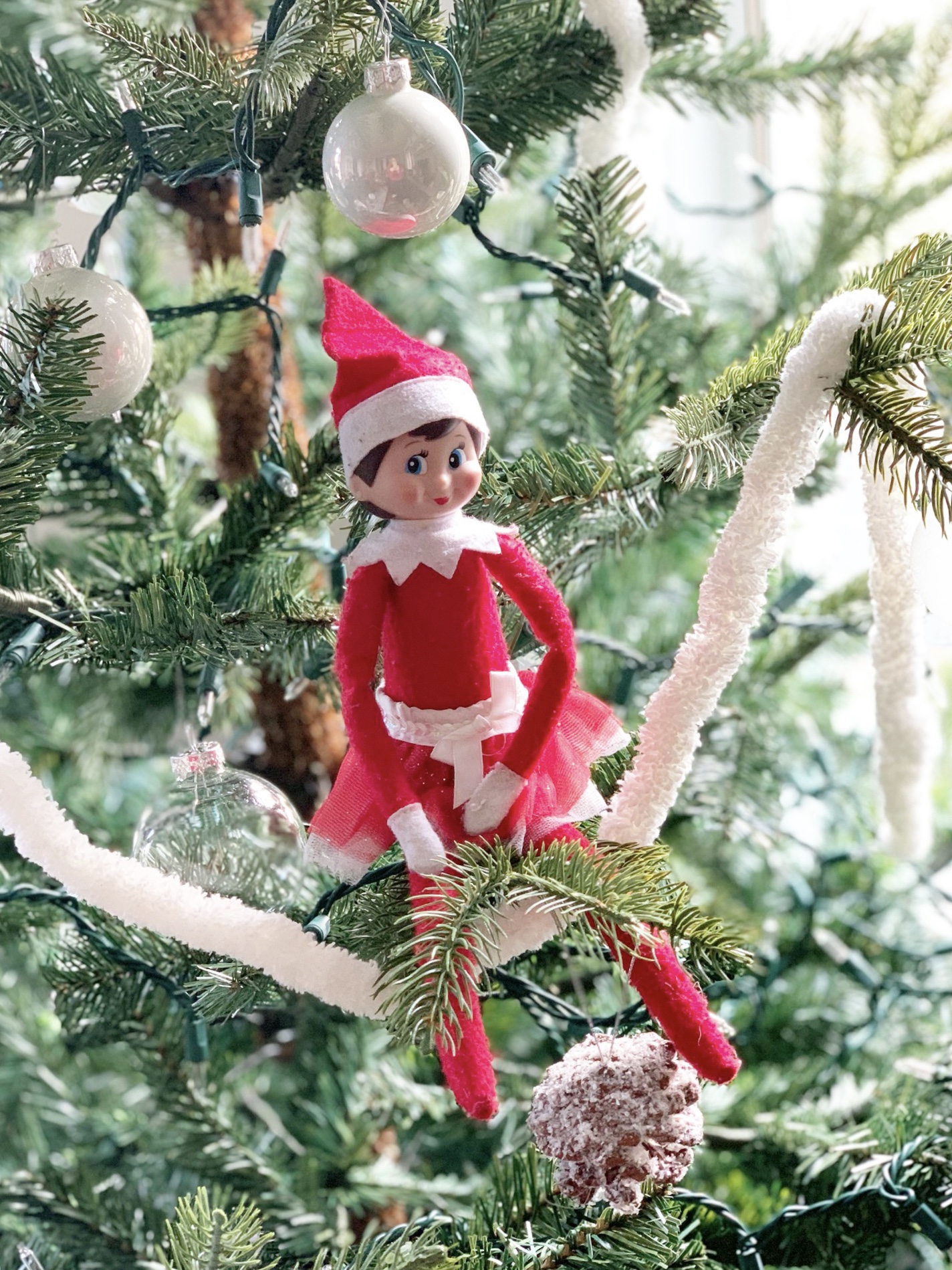 Number 7:
Let's talk about the Elf for a second. I have a love/hate relationship with Mary, our elf. The first few days she arrives, I love her, the excitement on the kids' faces, and the magic she fills our house with. By the time Christmas rolls around, I am packing her bags and bidding her a good ol', "See you next year. Hope you don't break your leg so that we will see you again!" 😉
So I am not sure that the Elf is actually on my list of favorites for the month, but the excitement that she brings is. This year I did buy a kit from Etsy to help with ideas to keep my kids excited each day. I don't have many years left until they will start to not believe, so I am going to make the most out of these years. Of course, who am I kidding, they will be finding Mary even when they are seniors in high school because I will make them. 😂. Yep, I am that mom.
Target came out with a kit this year, as well as some cute outfits for the Elf. Check them out to make this tradition a little less tedious on you and a little more fun.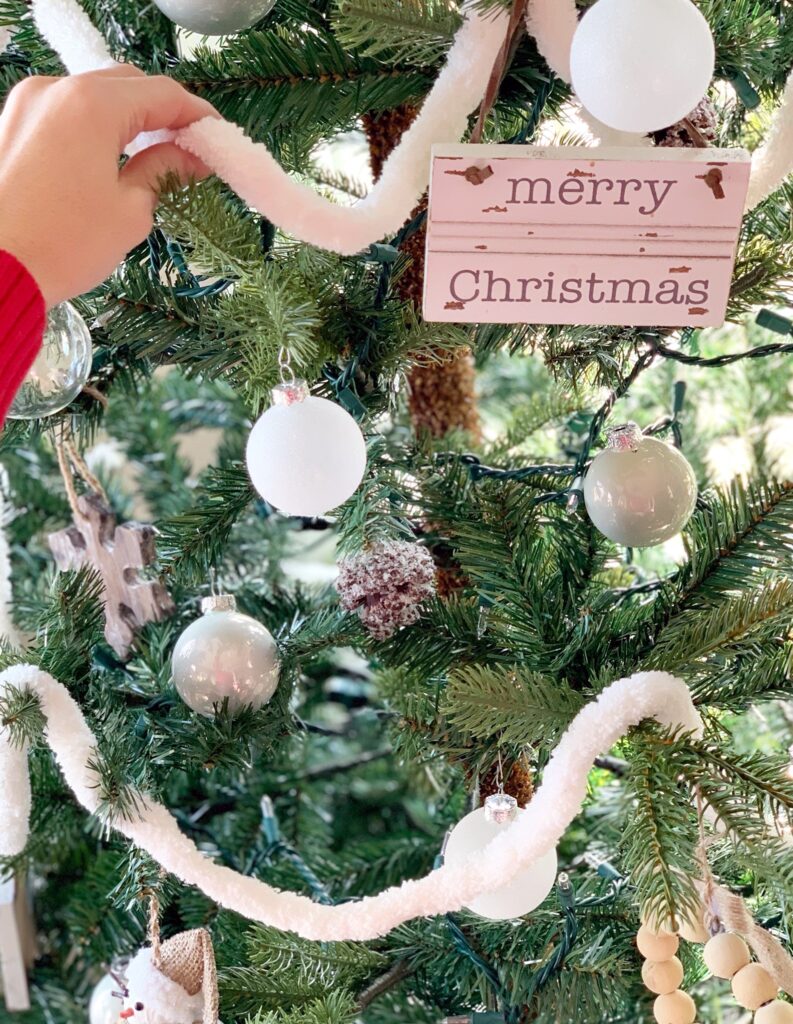 Number 8:
My youngest daughter has already informed me that she did not like how I decorated our traditional tree last year. 🤷‍♀️. She hasn't yet commented about the Chenille chunky yarn that I added to our dining room tree. So I am taking that to mean she must love it as much as I do! 😉.
We have a traditional real Christmas tree in our family room that we will cut down the weekend after Thanksgiving, but we have an artificial one in our dining room. It is more simple, with fewer ornaments, and white lights. This year I added some chunky chenille yarn as a garland, and I love it! It adds a warmth to the tree, yet is still simple. One roll could probably decorate my tree, your tree, our neighbors' and our families' 😂.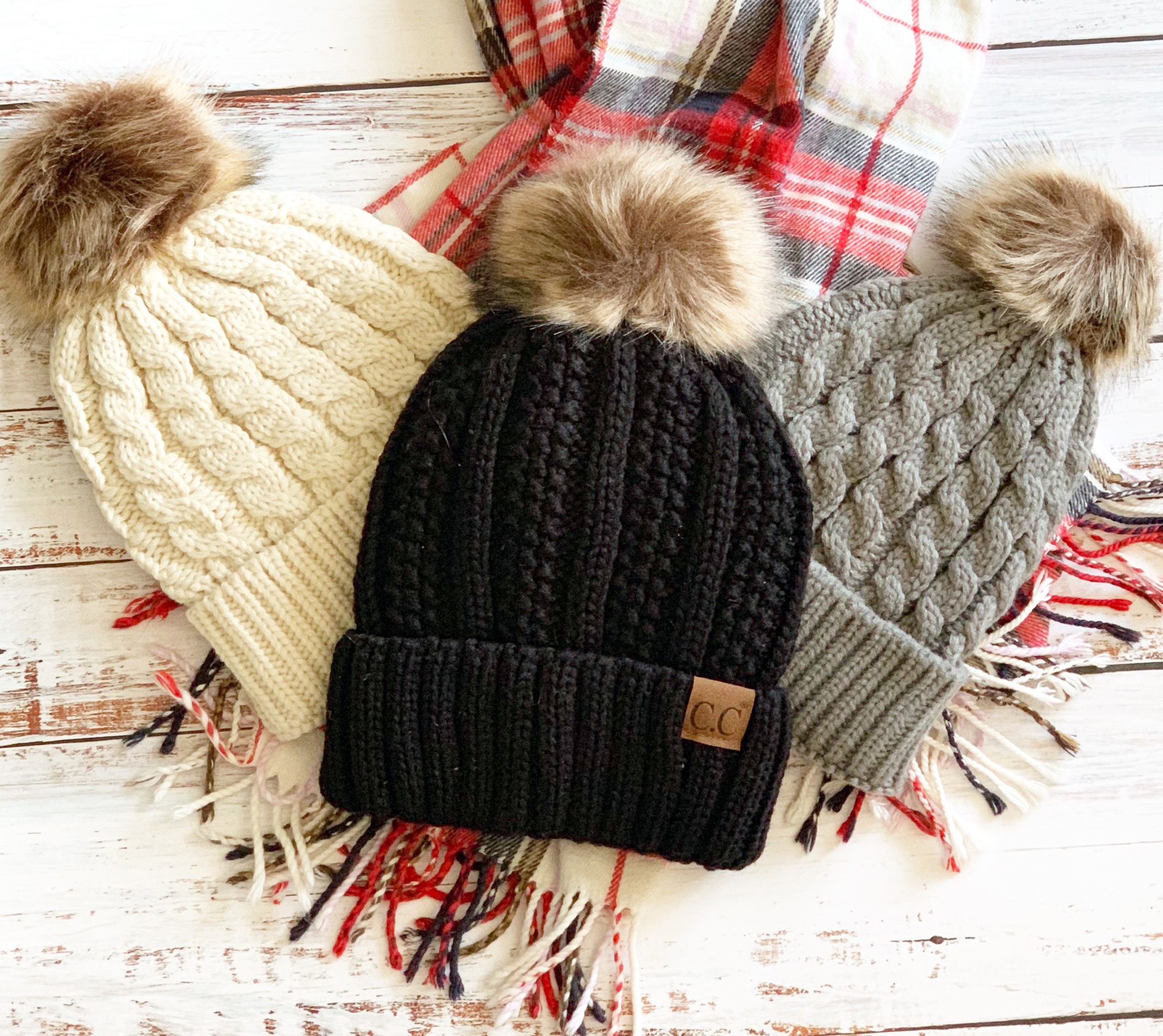 Number 9:
Anything that you can roll out of bed and throw on and still look cute is going to make my list, of course! I love a chunky knit hat, and throw a bit of fur on it and it is perfect in my eyes!😍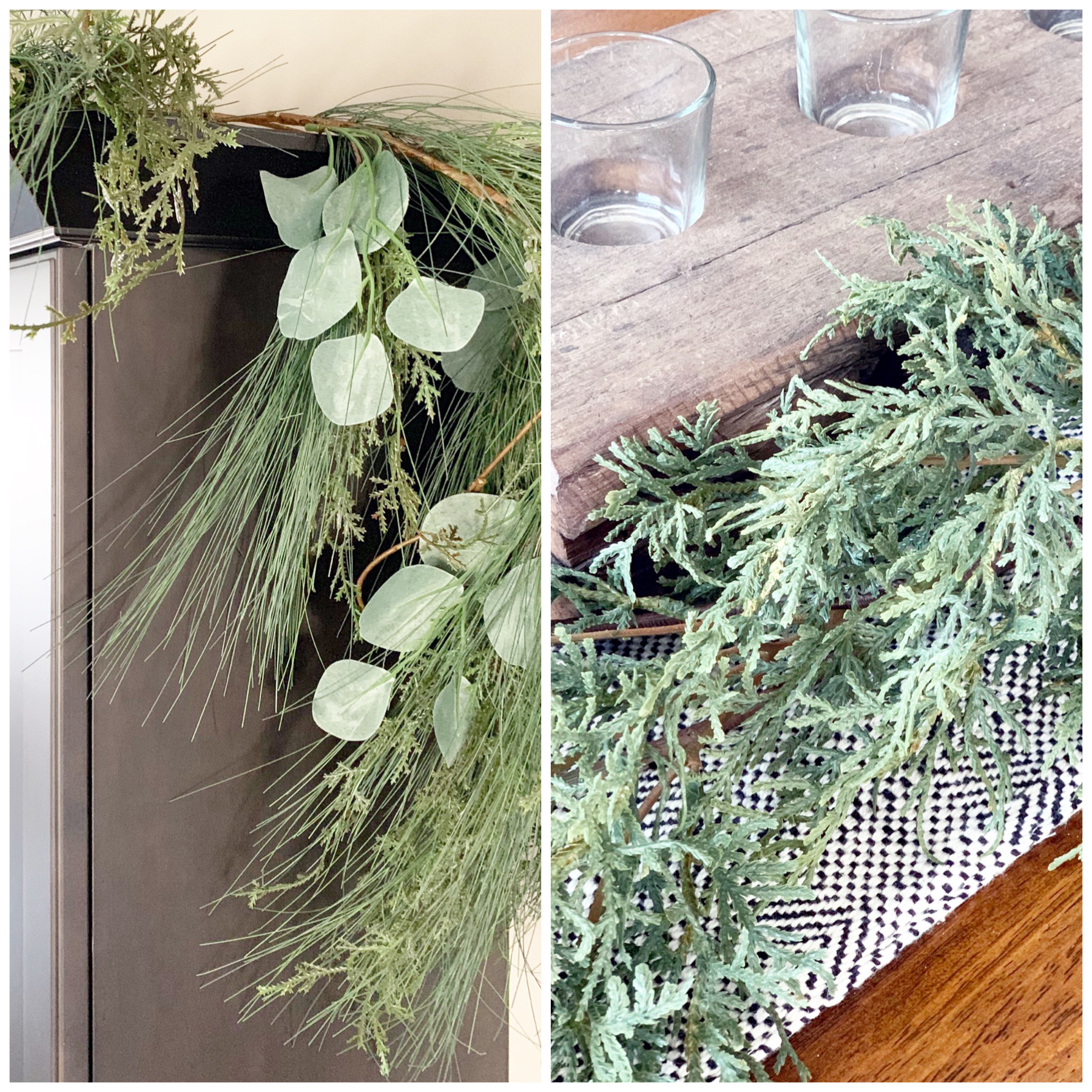 Number 10:
I have already shared my favorite Walmart Christmas decorations, so you know I have started decorating for Christmas. Now I have to share some of my favorite greenery that is beautiful! This garland from Target is so pretty.
The one on the left I have on top of my kitchen cabinets. It has different types of greens and eucalyptus in it. So pretty!!! If it is not in stock to deliver, keep checking. It seems to go back in stock every few days. Or order online and do a pickup at your local Target.
The cypress greenery in the picture on the right is really pretty and is only $20. I added it as a runner on my dining room table, and I also have it draped on our light above the table.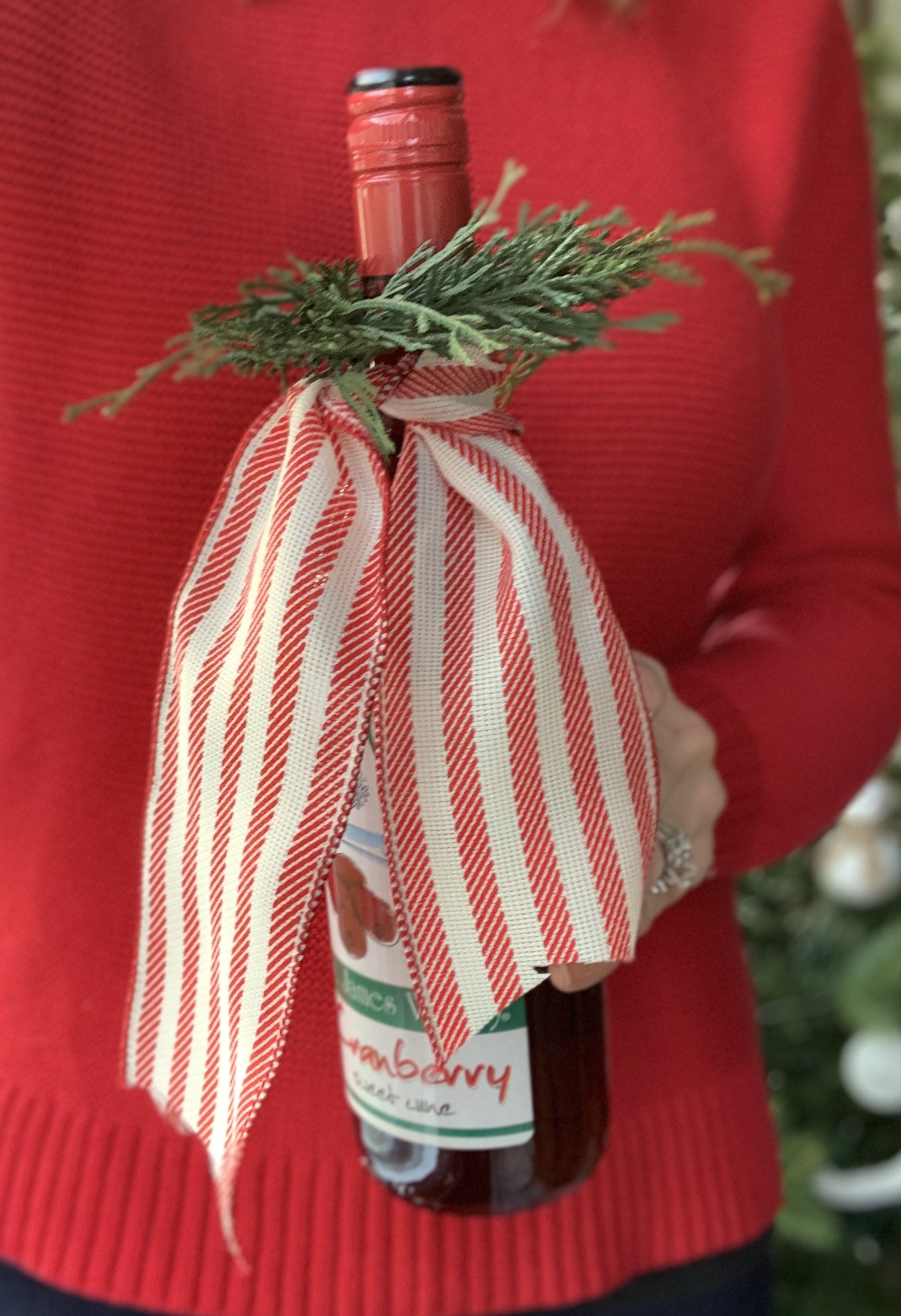 I hope you have enjoyed some of my Favorite Finds for November!
🧡 Callie