The last Friday of each month, we round up some of our Favorite Finds. This is Friday Favorites: February.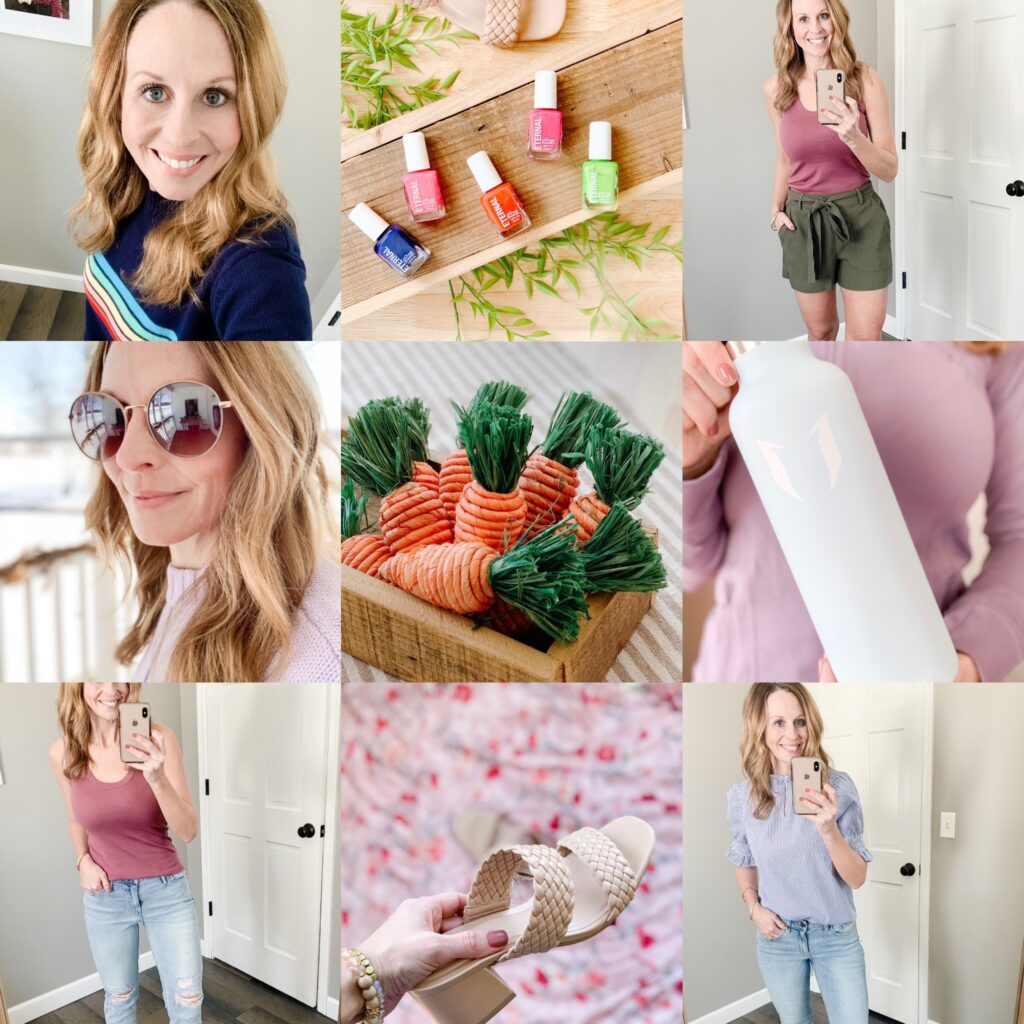 The spike in temps and sunshine this week has got me giddy for spring! Side note: you know someone lives in the Midwest when they don't wear a coat when the temps are in the 30s and 40s. This week has been almost 60 degrees warmer than the real-feel temps were just a few weeks ago, so I am breaking out some of my Friday Favorites for February that are gearing up for this heat wave of temps expected to be in the 40s and 50s. 😉
Here are my picks for Friday Favorites: February.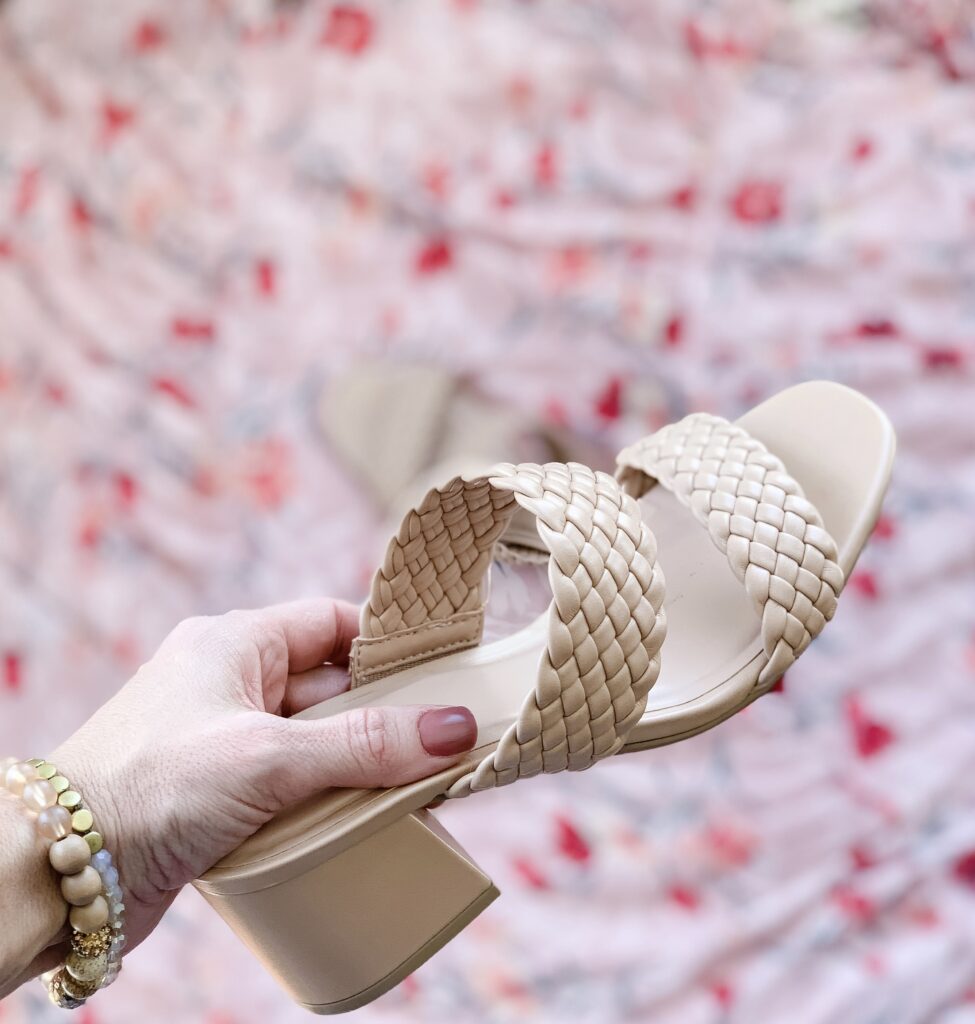 Number 1: Braided Shoes
It seems as if the braided trend is all over for shoes and handbags this spring, and I am not mad about it. Look how cute these heels are! These are a knock-off to much more expensive brands, so the price is right at under $30! They are comfy, and the heel is a great height to wear with shorts to dress up an outfit a bit, or with a summer dress or maxi skirt.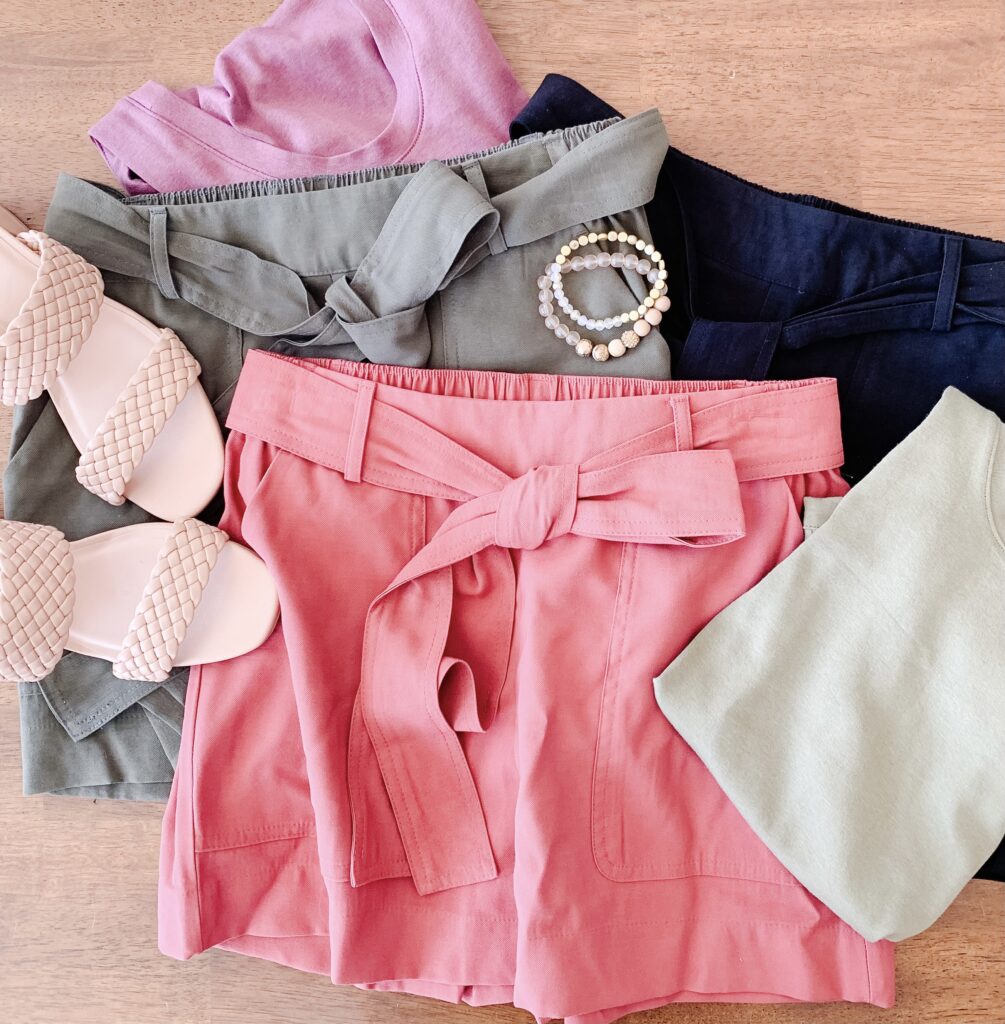 Number 2: Shorts
These shorts are high-waisted and a bit loose, so dare I call them mom shorts?!? Now that I am over 40 (ugh), I am always on the lookout for shorts that are the perfect length — you know, not too short that my 10-year-old could wear them, but not so long that it's obvious that I am, well, over 40 — and these shorts fit the bill. They are easy to dress up or down, with the high-waist and cute tie belt, and the elastic waist makes them even more comfy. They come in six different colors.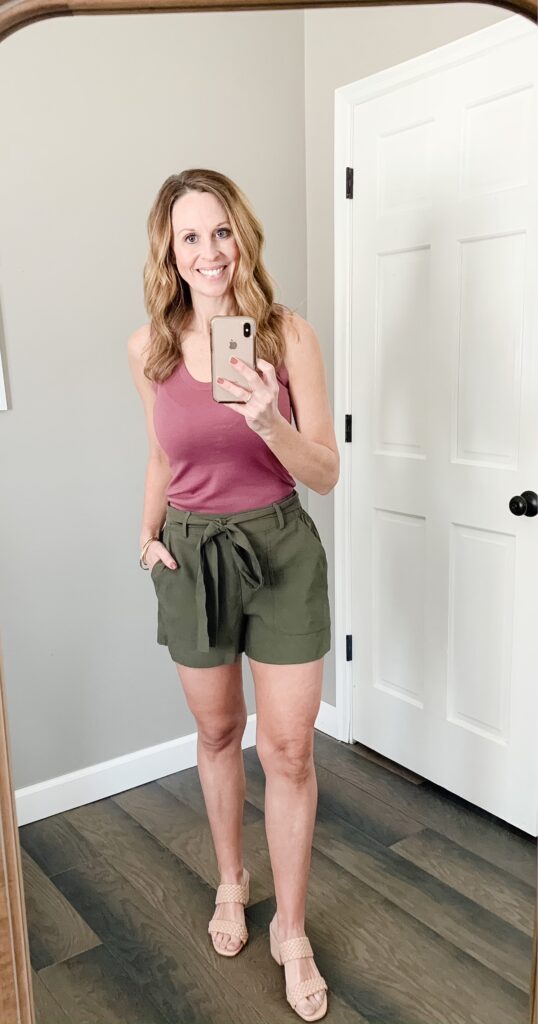 For sizing reference, these seem to run a little big. I sized down to an XS.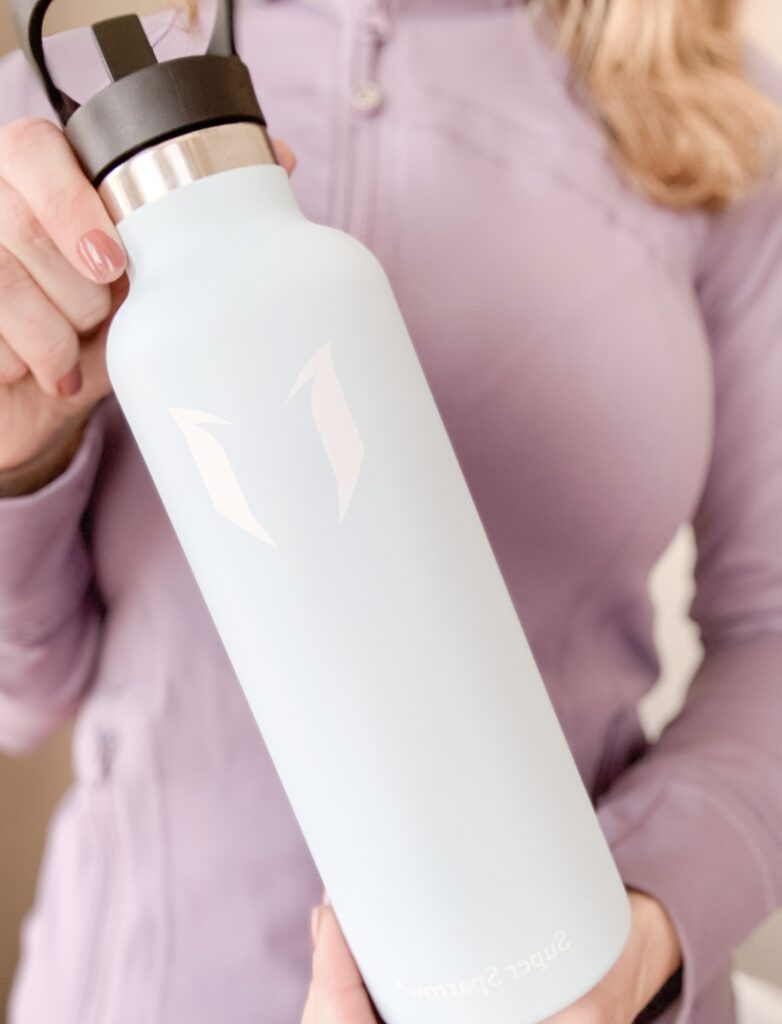 Number 3: Water Bottle
It always seems like when the temperatures start to rise, so does our motivation. After what seems like a long, drawn-out winter, I am ready for some of that, for sure! Brittany, Kelly, and I are doing another round of the 30 Firm Challenge (read more about that here) and I asked them what water bottle they used to get their 100 ounces of water in each day. Brittany suggested this water bottle, and I can't recommend it enough! It comes with the cutest wood lid, but I actually prefer the plastic lid, only because I seem to drink more out of a straw. It also comes with a sleeve and strap that you can put the water bottle in and carry around. Where was this when I had kids in strollers?!? That would be perfect to hang on the back of a stroller. Check out all the pretty colors that the bottles come in, too!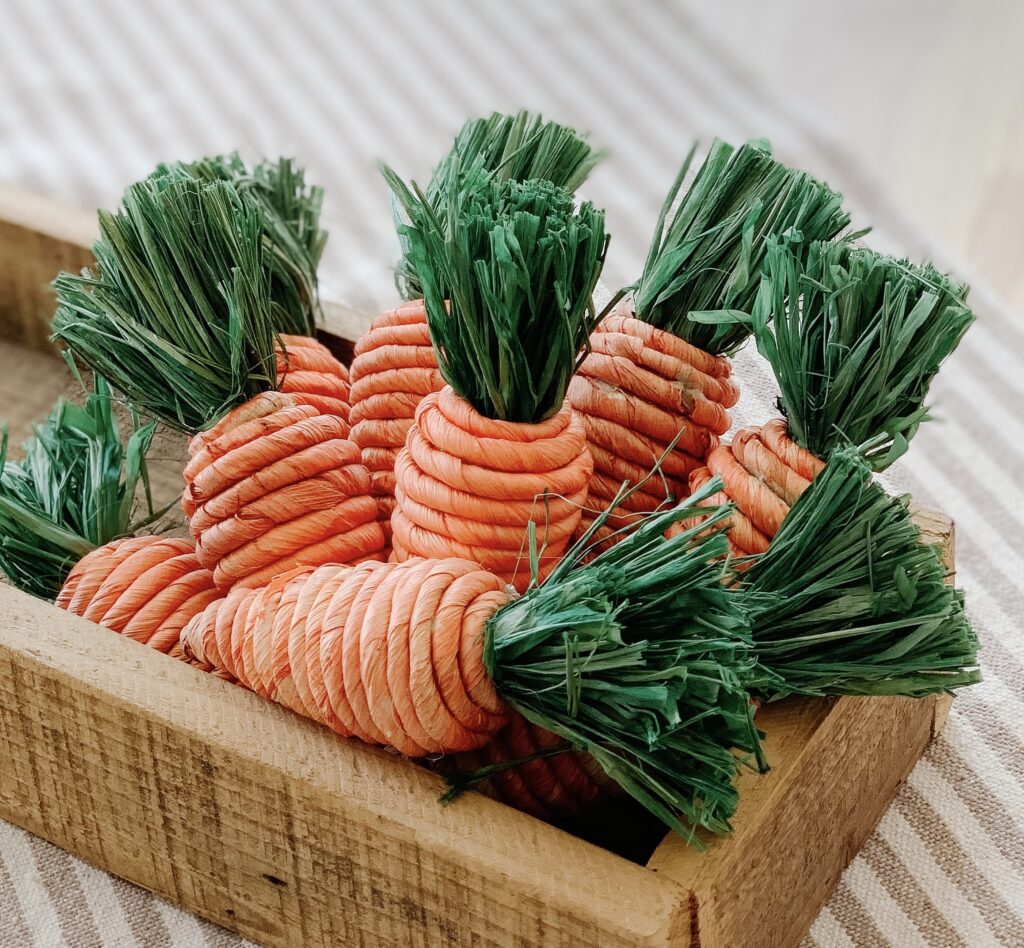 Number 4: Spring Decor
This sunshine has got me thinking spring decorating! These jute carrots are adorable to add to a bowl on a shelf or on a middle island. They are only $12, and have me ready to start decorating this weekend.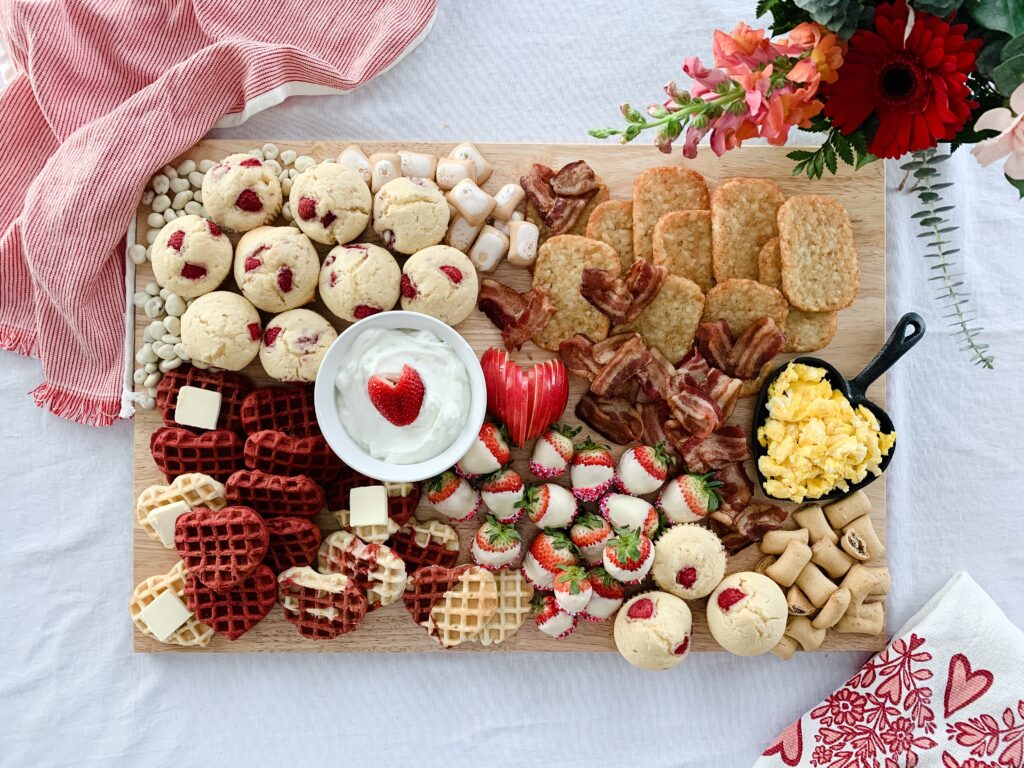 Number 5: Charcuterie Board
If you have followed us for even a hot minute, you know that we love our charcuterie boards at S&S. This board makes the absolute best charcuterie board!! Would you believe me if I told you that it is actually a top for a tool box? Hey, whatever works, right? It's great for larger snack trays, to load up veggies and fruits on for Easter, and I can't wait to use it to add all the toppings for a fun burger night. Oh, and it's under $20!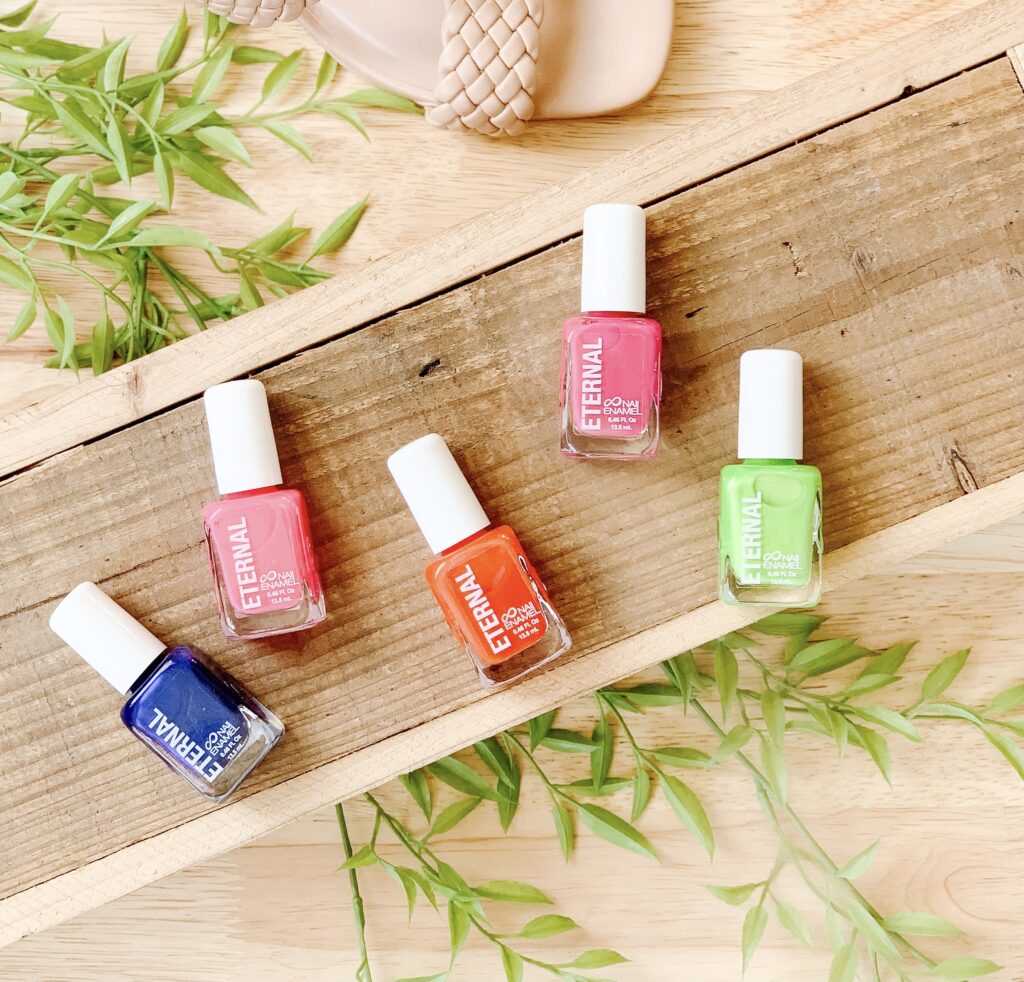 Number 6: Nail Polish
You already know that all three of us are obsessed with our Red Aspen nails for an at-home manicure, but with the warmer temps, I am already on the lookout for fun pedicure colors for sandal weather. I found this brand that sells packs of nail polish in fun colors for a fun ombre mani/pedi. This set of rainbow colors is what my girls picked out, but I also love this Tie Dye set and the Pastel collection. If you prefer neutral colors, this set is my fav! This would be perfect to add to an Easter basket!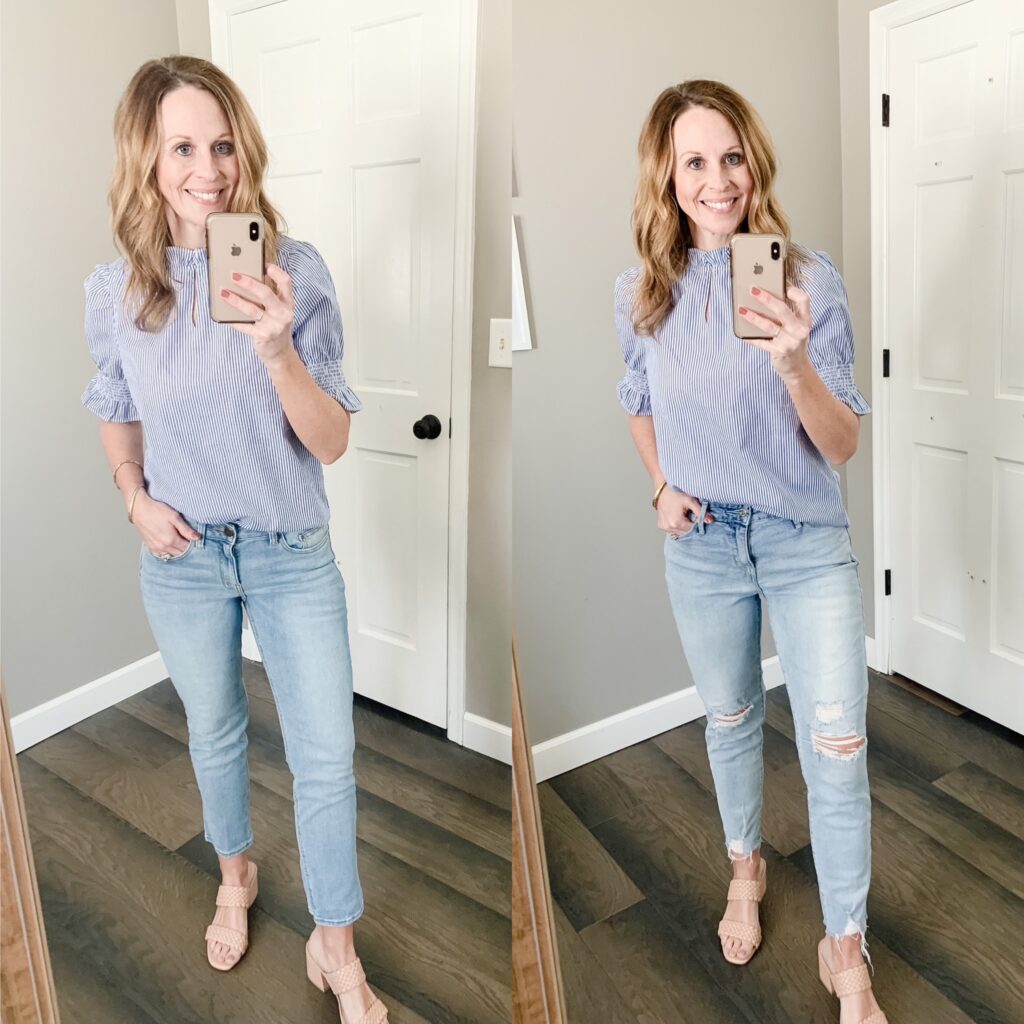 Number 7: Jeans
Okay, I will be the first to say, I don't know what I am supposed to be wearing anymore when it comes to jeans! Skinny jeans? Mom jeans? Boyfriend jeans? Straight jeans? I am going with whatever I like and feel good in, trendy or not! Here are two recent pairs that I have purchased and really liked.
The cropped girlfriend jeans (on the left) are a straight leg. They come in other washes, but I really like this lighter wash for spring and summer. The cropped Levi's (on the right) are a spring closet staple, with the cropped leg and some distressing.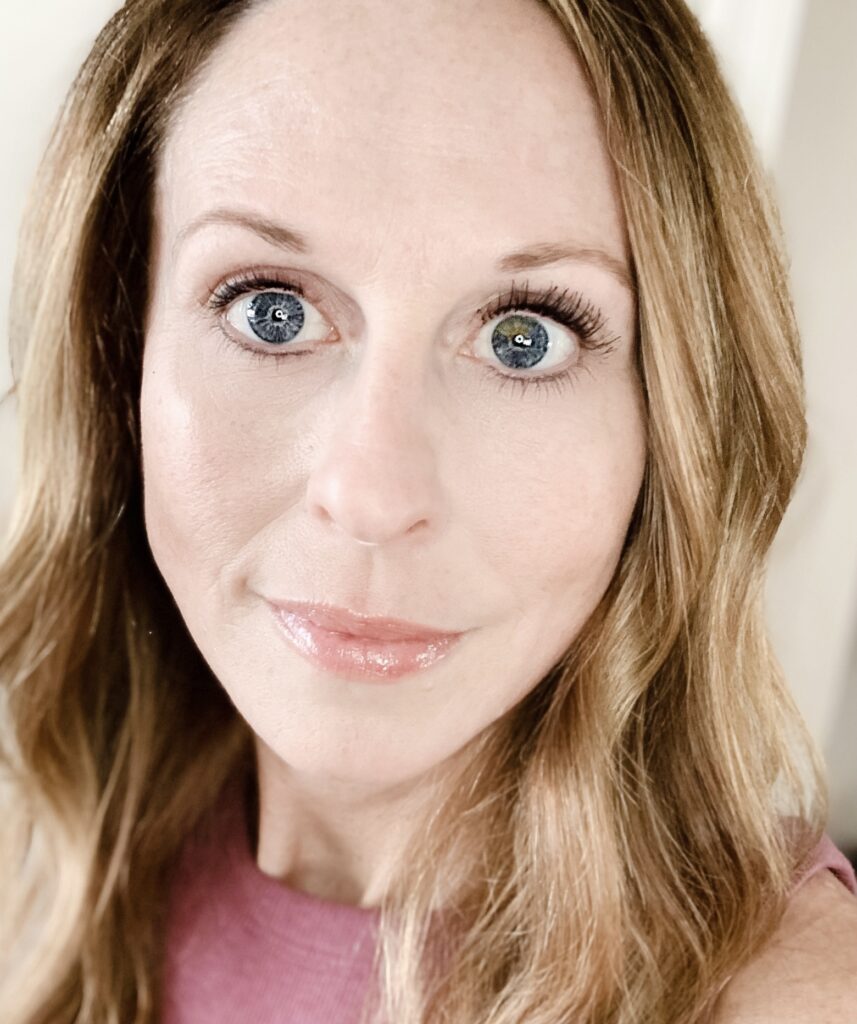 Number 8: Drug Store Mascara and Primer
Getting up close and personal in this pic to show you my current fav mascara! Left eye has nothing on lashes; right eye has primer and mascara.
First of all, if you are not using a primer, you need to grab this primer and give it a try. I never used primer until our #1 Optometrist, Kelly, recommended it. It helps to magnify and lengthen your lashes and makes them pop! I also grabbed this mascara (under $9!) on a whim as I was walking past the endcap and it has become my new favorite.
A small disclaimer: if you do not like rubber brushes, you will not like this mascara and should try this mascara instead.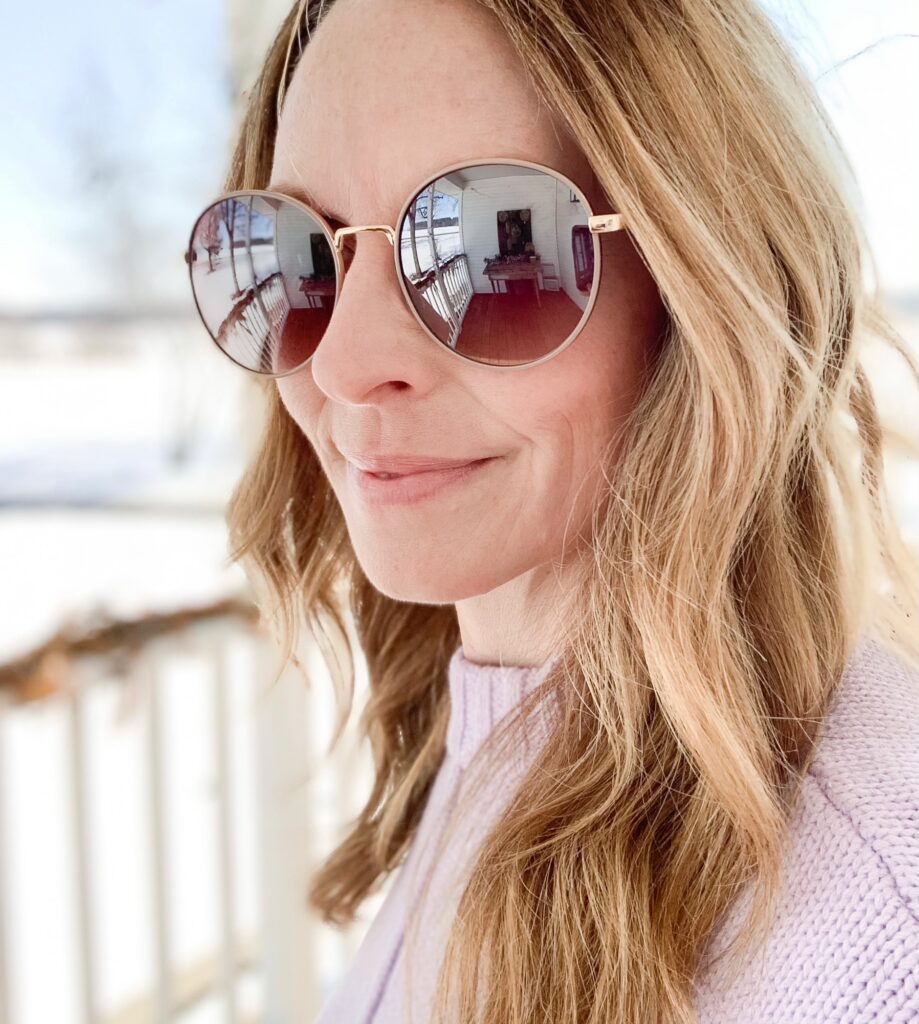 Number 9: Sunglasses
Let's just ignore the fact that there is still greenery on my porch and snow on the ground and think spring! Some of my favorite sunglasses are always the cheaper ones. It may be because if I scratch them or sit on them, I won't be as upset. I can't be the only one that sits on their sunglasses all the time, can I? This pair is under $15, and I love the pop of taupe/pink for spring and summer!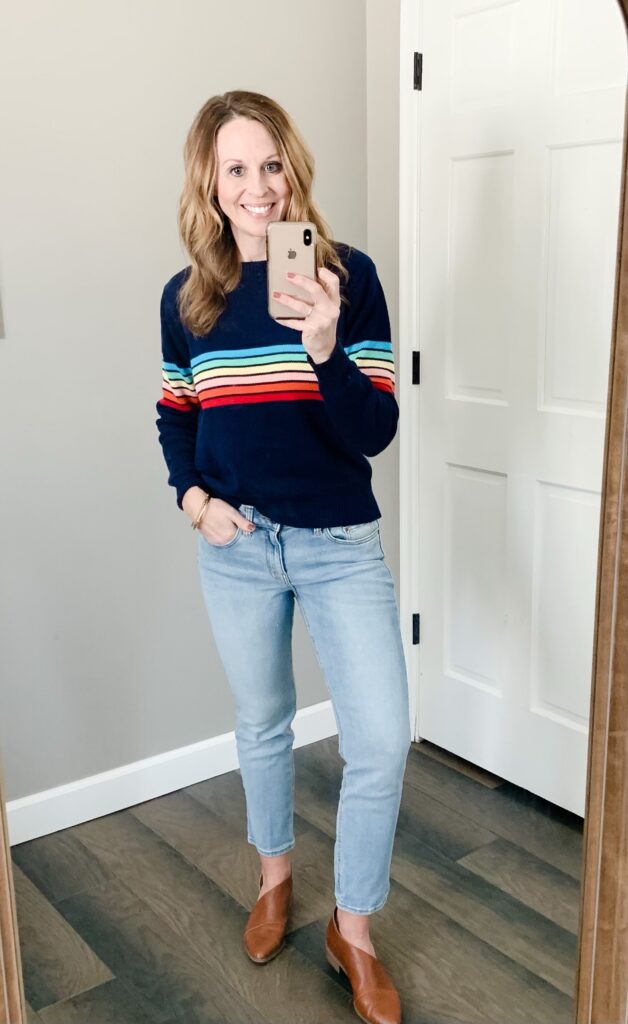 Number 10: Rainbow Sweater
This time of year, light-weight sweaters paired with cropped jeans or even shorts are my go-to. This sweater is so cute for spring, and especially for St. Patrick's Day coming up soon. We could all use at least one rainbow top in our closet! It comes in other colors too, so if navy is not really your thing, check out the other colors!
I hope you have enjoyed some of my Friday Favorites: February. Make sure to check out some of the fun treats we have made lately for St. Patrick's Day, like these shamrock waffles and Lucky Charms bars!
Callie
Disclosure: This site may contain affiliate links for products and services that we recommend. If you make a purchase through these links, we may earn a small commission at no additional cost to you.