It is time for my favorite post of the month, my Friday Favorites. If you are new to S&S, every Friday we share something we have been loving lately. At the end of the month, I do a bigger blog post where Brittany, Kelly, and I basically walk around our houses and come up with some of our favorite items.
Think of it basically as if we are having a girls' night, sharing a glass of wine, and we would tell you that you have to try this Clif coffee bar, or you would tell me that you love my shirt. Those types of things are what you will find in our Friday Favorites posts.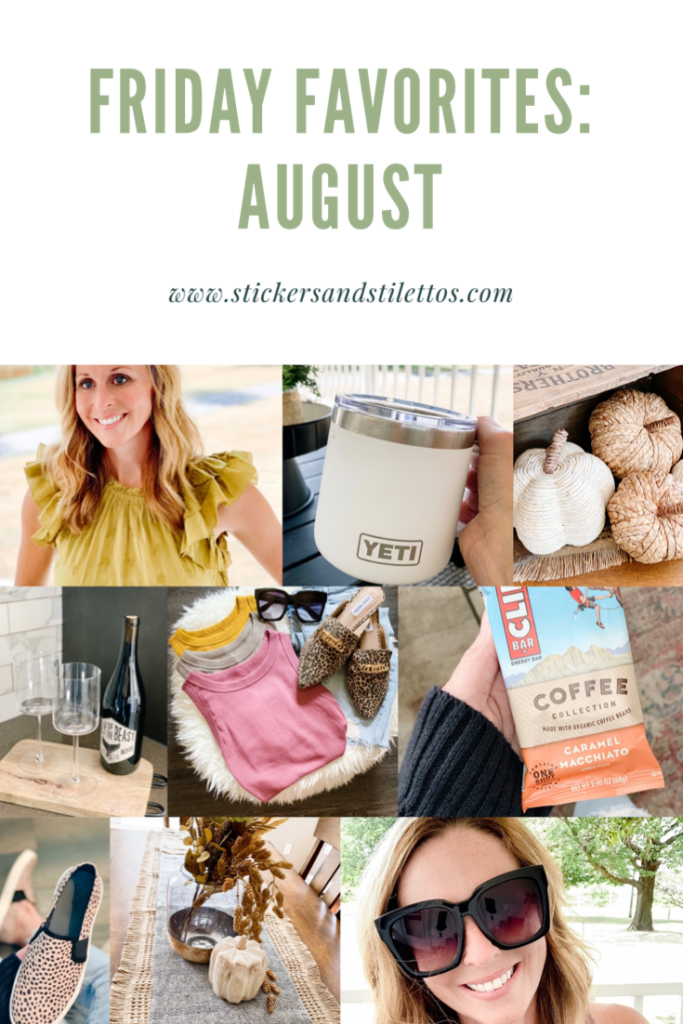 Here are some of our favorites for this month:
Number 1: Yeti Mug
I know all you moms can relate: you make your coffee (tea, for me), take a few sips, then one of the kids needs help or your phone rings, and the mug gets set down. An hour goes by before you remember that you set your coffee somewhere. You find it, and in the microwave it goes. Well, this Yeti Rambler is the perfect solution! Like all Yeti cups, it is double insulated. So it will keep your drink warm (or cold) until you finally catch a break and can finish drinking it.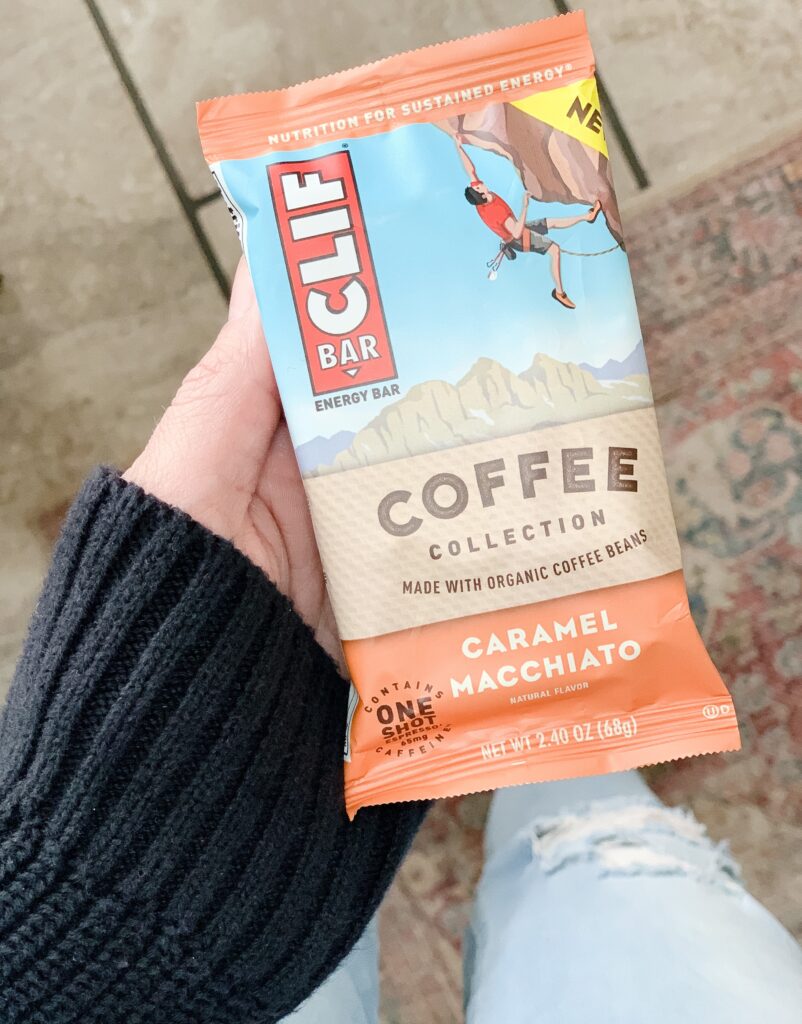 Number 2: Clif Bar Coffee Collection
While we are talking about coffee, I have to share my new afternoon obsession with you. Clif came out with a coffee collection. Thank you, Clif! One bar is the equivalent to the amount of caffeine in one shot of espresso. I am air high-fiving you right now! My favorite is the caramel macchiato, but they also have dark chocolate mocha, cappuccino, espresso, and vanilla almond latte.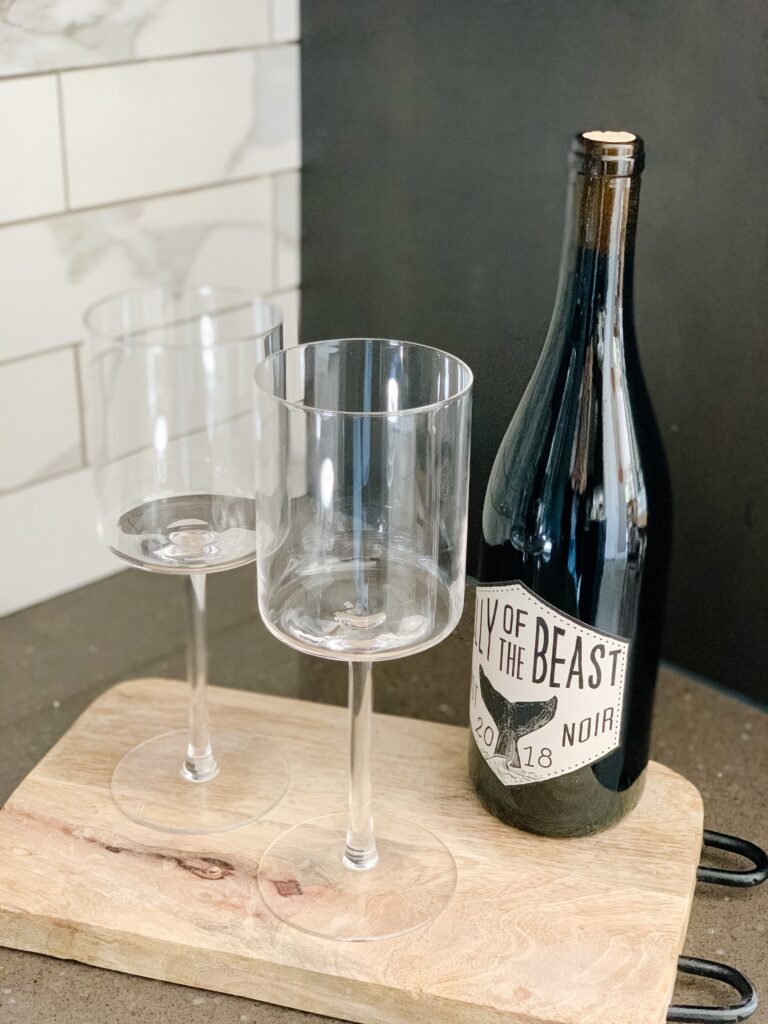 Number 3: Modern Wine Glasses
Okay. Enough about coffee! We are moving on to wine now. Cheers, friend! These wine glasses are my absolute favorite. The wide rim of the glass adds an extra flare and modernized feel.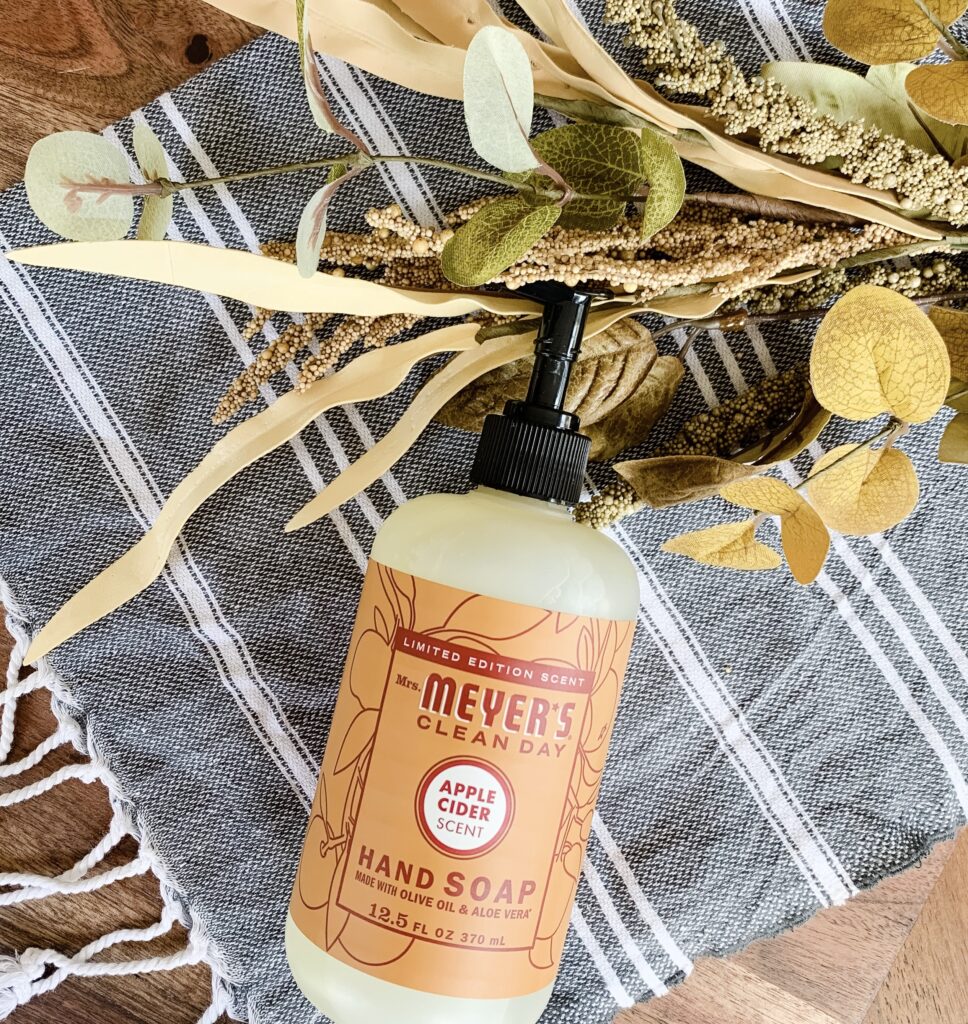 Number 4: Mrs. Meyer's Apple Cider Soap
Yes, it is still August. So, yes, it is technically still summer. And, yes, it has been hot, hot, hot this week. But everything is telling me to move on to fall. Do you feel me? Okay, maybe you are not ready to pull out the pumpkins quite yet, but Mrs. Meyer's Apple Cider hand soap is sure to get you moving in that direction. This is the perfect scent to take you from summer to fall.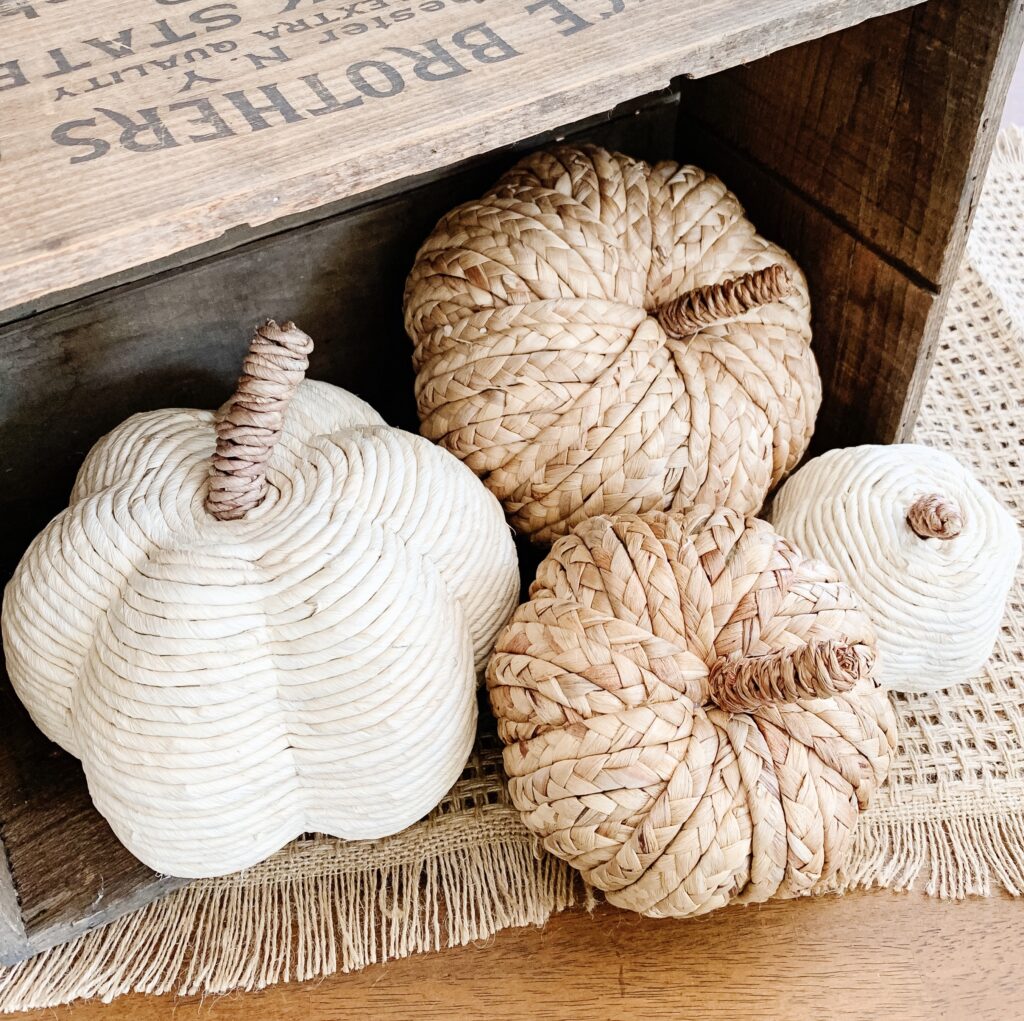 Number 5: Natural Jute Pumpkins
If you are ready to sip a PSL and start decorating for fall — after all, the kids are back in school, so it is fall in my books — you are going to have all the googley eyes over these pumpkins. I am a big fan of neutral colors for fall, and these pumpkins are a.d.o.r.a.b.l.e. The small corn husk rope pumpkin is only $5, and the large corn husk rope pumpkin is the perfect size. I love the twisted rope detail and how bright and neutral they are! And let's take a quick sec and talk about these small and large raffia pumpkins. Ahhh, that braided raffia is what fall dreams are made of!
Number 6: Natural Table Runner
Now that I have my dining room table back and do not need it for a makeshift classroom, I am beyond excited to decorate it for fall. I love the look of the frayed edges of this natural table runner peeking out from under another layered table runner.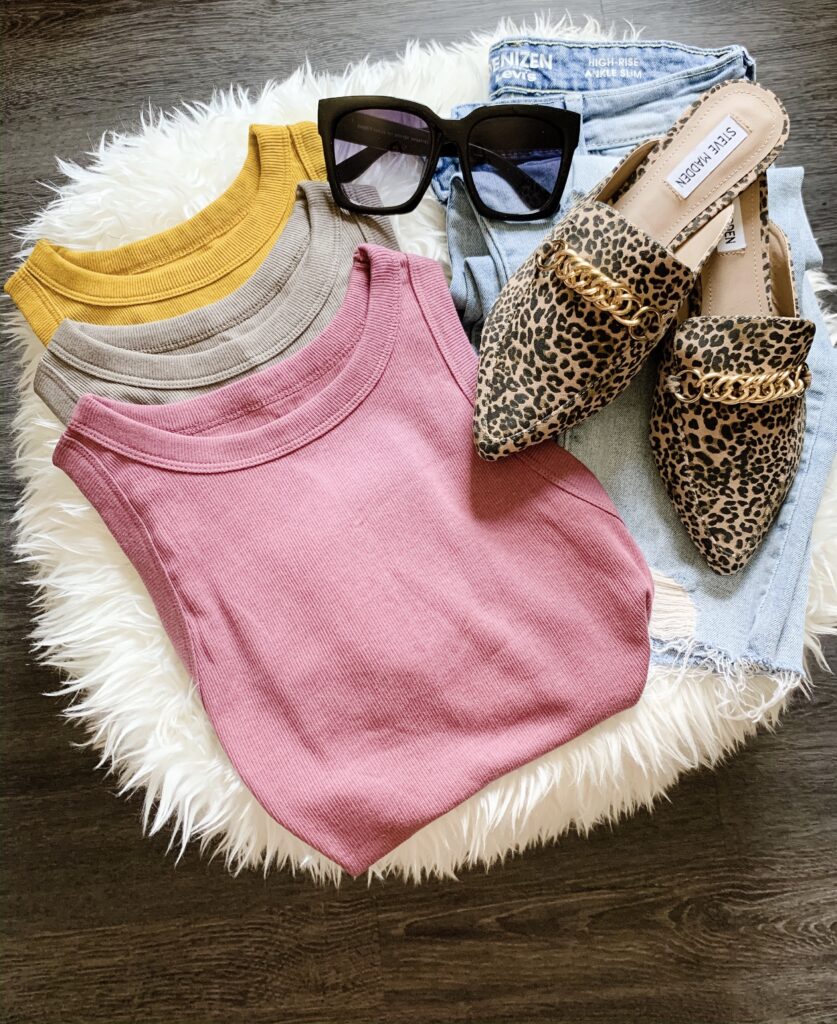 Number 7: Favorite Tank for Fall
Fall in the Midwest can sometimes be like all the seasons wrapped into one day. That means you need to layer! These 2-for-$14 tanks have been one of my favorites all summer, and their new fall colors are perfect to layer under flannels, blazers, and of course cardis. Colors pictured here are: green, brown, and purple.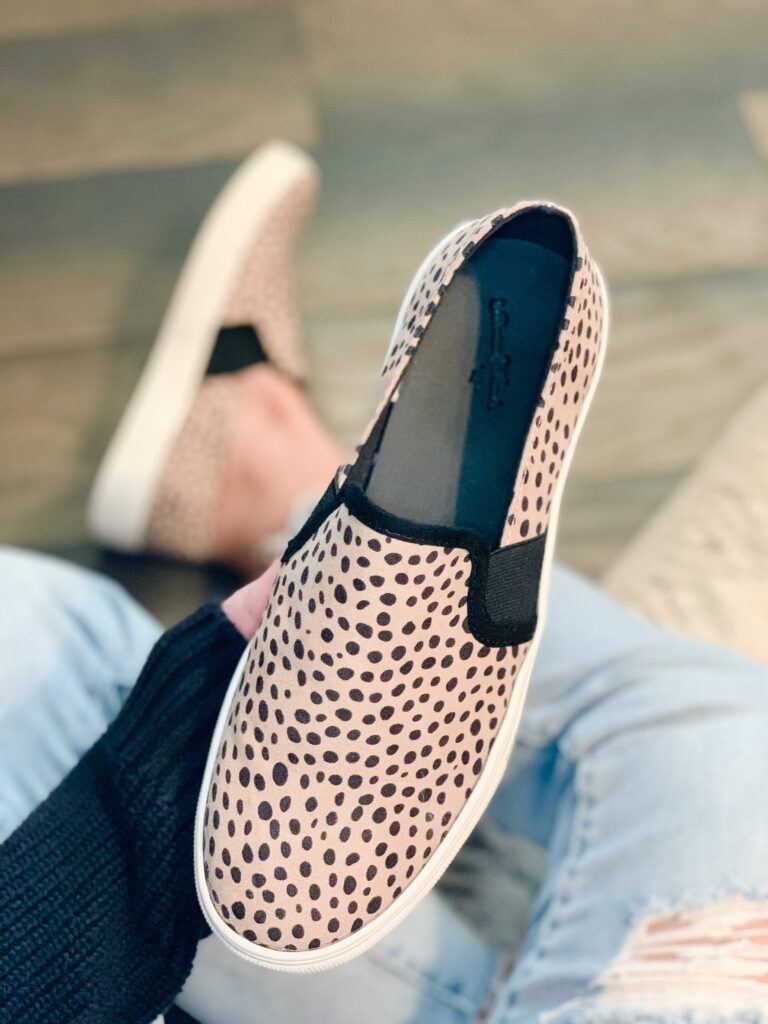 Number 8: Microsuede Leopard Print Shoes
Animal print is still around this year, and that makes me happy. I am all about the animal print! It is a timeless way to elevate any outfit, and these leopard print microsuede shoes will do just that. They are perfect to wear with shorts now, then pair with cropped jeans in the fall. Oh, and they are under $20!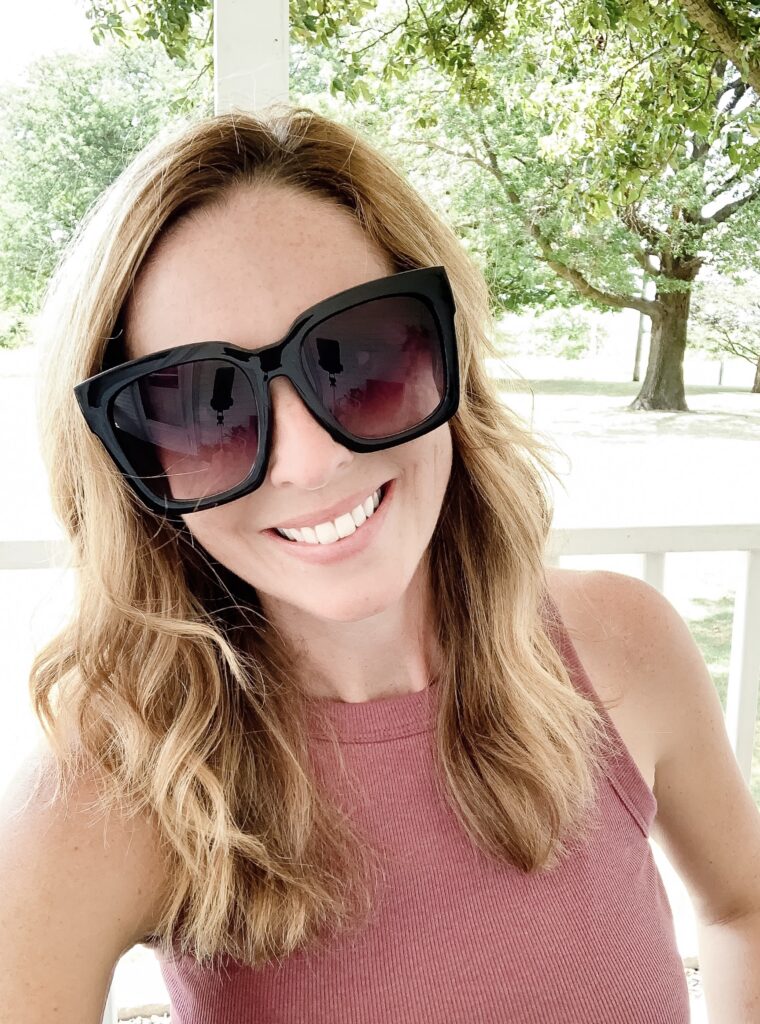 Number 9: Oversized Sunglasses
I asked my daughter what she thought of these sunglasses, and her response was, "Oh, they are cute. They are big though!" I agree! Cute, and big. Can sunglasses really be too big? Nope! Oh, and did I mention under $15?!? Yessss!
Number 10: Flutter Sleeve Blouse
The neckline, the flutter sleeves, the embroidered detail. Oh, this is just the perfect shirt. I had a hard time choosing between the blush, the brown, or the green, but ultimately went with the green because it is one color that I do not have much of in my closet. I am glad I did. It is such a pretty color!
Hope you enjoyed this month's Friday Favorites. Make sure you check out my favorite earrings that were in my Friday Favorites post for July!
-Callie
Disclosure: This site may contain affiliate links for products and services that we recommend. If you make a purchase through these links, we may earn a small commission at no additional cost to you.