My favorite time of the month: Friday Favorites! Rounding up the month with some of our favorites, which include food, books, projects to keep your kids busy, my new favorite chai latte drink, and even a hot dog container. Exciting stuff here this month! 😉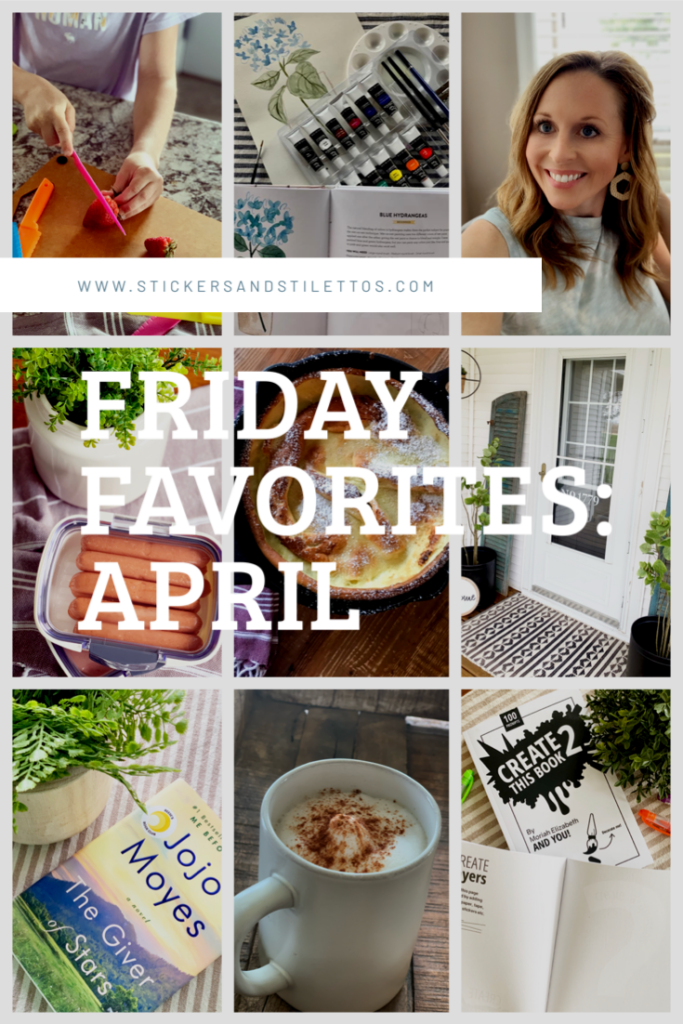 We are supposed to be sitting poolside on a girls' trip in Arizona right now. Instead, we are all in quarantine and cannot even have a girls' night out for drinks unless it's via Zoom.
I am trying to make the most of this time, organizing the house and crossing things off my to-do list. To be honest, most days I like staying home with my kids and not having the constant chaos that life brings our way.
I am sharing with you a few of our Favorite Finds for the month of April.
Number 1: Dutch Baby
We all seem to be baking a lot more while we are blessed to be stuck staying home, and Brittany's Dutch Baby recipe is one that is a must to try. It is a mix of a popover, a pancake, and a crepe. The first time I made it, I added powdered sugar and syrup, and the second time I added Nutella and bananas. Both ways were so yummy! It looks fancy enough to serve to guests (if that ever becomes a reality again), but literally is as easy as throwing a few ingredients in a blender, pouring into a cast iron skillet, and popping it in the oven. Easy and so good!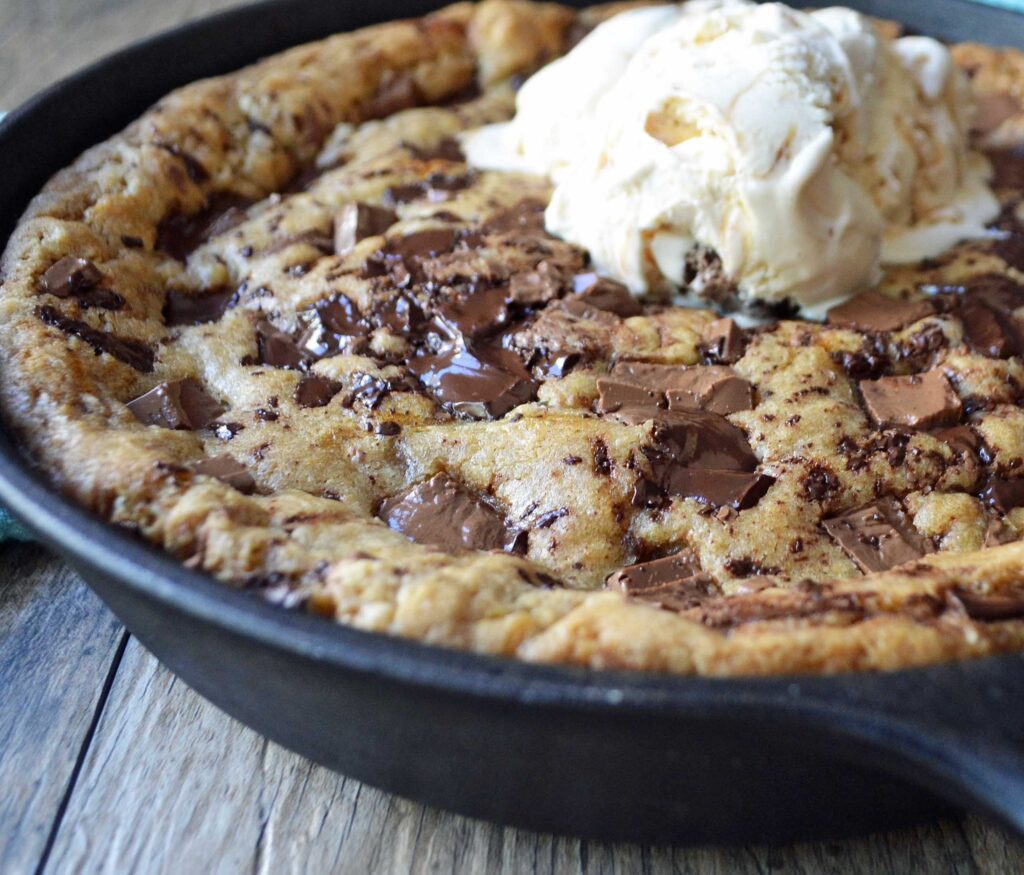 Number 2: Cast Iron Skillet
Speaking of a cast iron skillet, doesn't everyone own one?!? Cast iron skillets may seem a bit intimidating because of the fear of having to make sure it stays seasoned, but really they are so simple to season and to maintain. They are great for sautéing, frying, and baking. Look how good this chocolate chip skillet cookie from Modern Honey looks! Seems to fit right in with my quarantine diet, so that might go on the menu for this weekend! I have always used a Lodge cast iron skillet because they are reasonably priced, and that is the brand that I grew up with my parents using.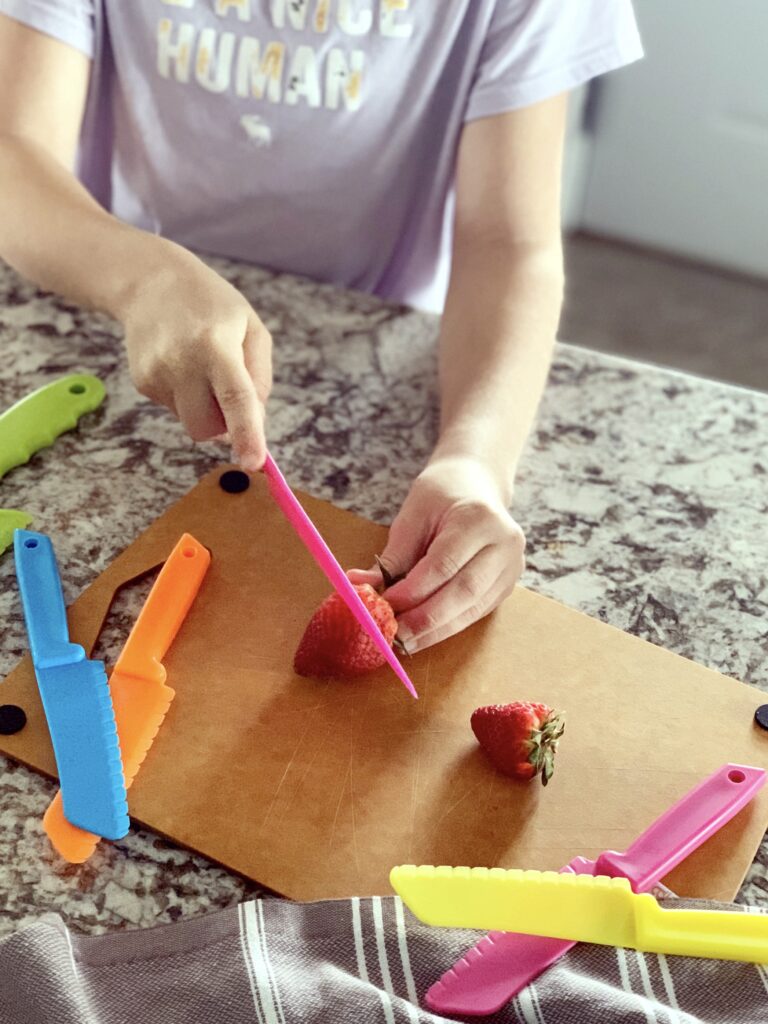 Number 3: Kid-Friendly Knives
My kids always want to help in the kitchen, and letting them use my sharp knives to help cut up ingredients gives me a little anxiety, to be honest. They will probably be coming home from college to visit and I will still be handing them these plastic knives to use. 😉 Really though, this plastic knife set is perfect for little hands to help make dinner or their own snack. They are plastic, but do a great job cutting through fruits and vegetables or breads . . . . and not fingers.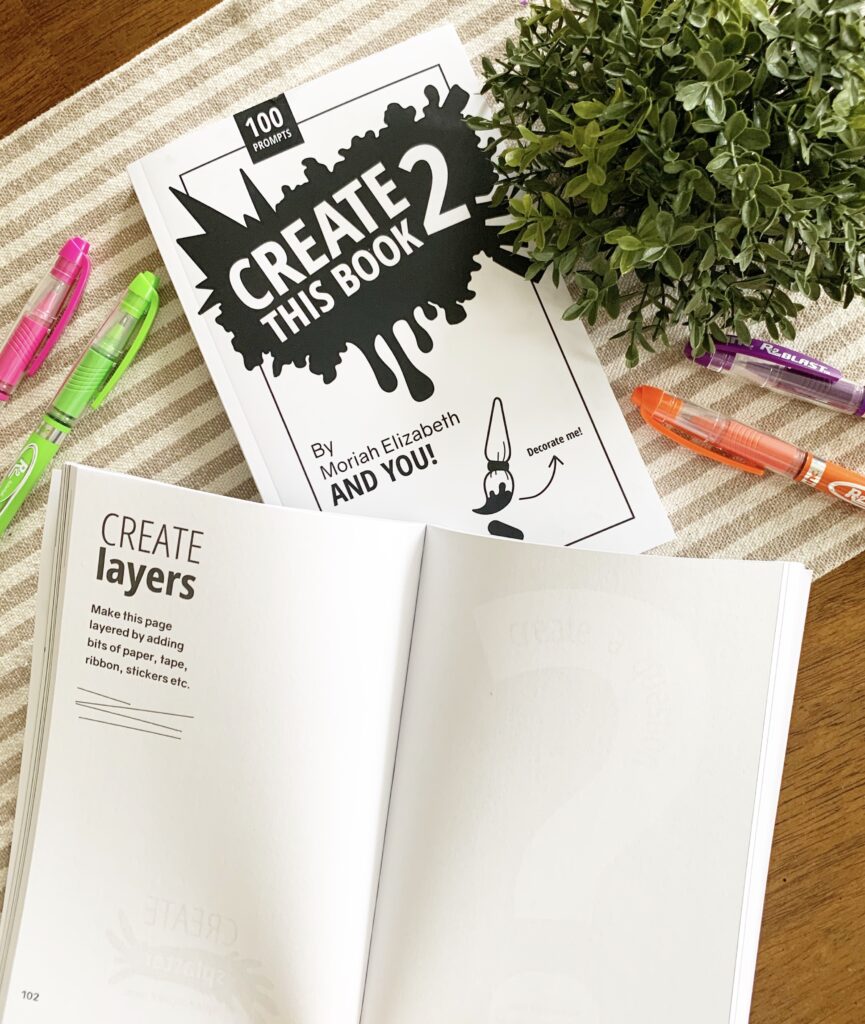 Number 4: Create This Book
I think we are all looking for ways to keep our kids entertained that does not involve hitting each other, making a mess, or electronics. I bought this Create This Book for my girls because they both like to draw and doodle, and now I kind of want to order another for myself. Each page has a different prompt to get your creativity flowing. An example: Create a self-portrait. Make a list of things that make you "you."
Number 5: How to Watercolor Paint
I have found that when my girls are completing their "art class" that they are quiet and seem to be enjoying painting and drawing. This may be my favorite class of theirs, because they have to do the project on their own and aren't asking me what 4 plus 1 is. Really?!?! Pretty sure they just want me to do their homework for them. 😉 Kelly shared a book on how to watercolor paint that is now unavailable, but I found this book that teaches you how to watercolor paint in 30 days. Since our state just extended our stay-at-home order for another month, this book is perfect. We will all have watercolor art to frame and cover our walls! 🙂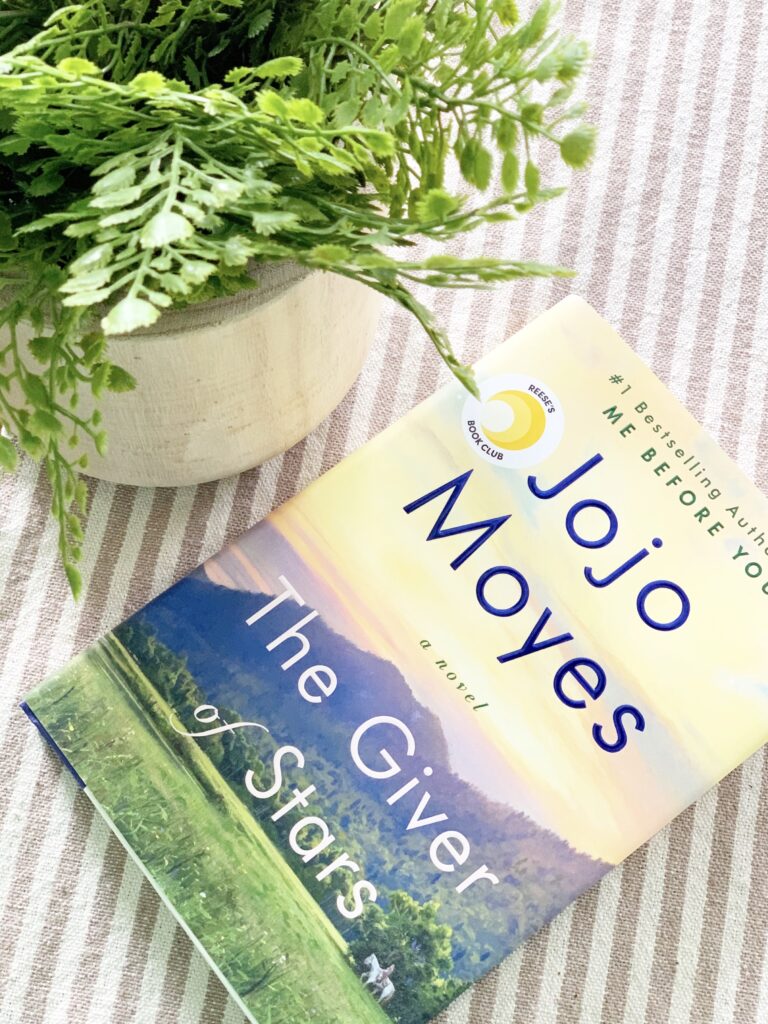 Number 6: The Giver of Stars
If you are anything like us, we all seem to be reading a lot more now that we are staying home and life has slowed down a bit. I have big plans for sitting outside in this nicer weather and enjoying a glass of wine and a good book every afternoon. When I saw that Kelly's book of the month for April was The Giver of the Stars, I did a little happy dance. This book has been on my list of books to read. The Giver of the Stars is based on a true story about "women's friendship, of true love, and of what happens when we reach beyond our grasp for the great beyond." Check out Kelly's blog post for the rest of her book picks for the year.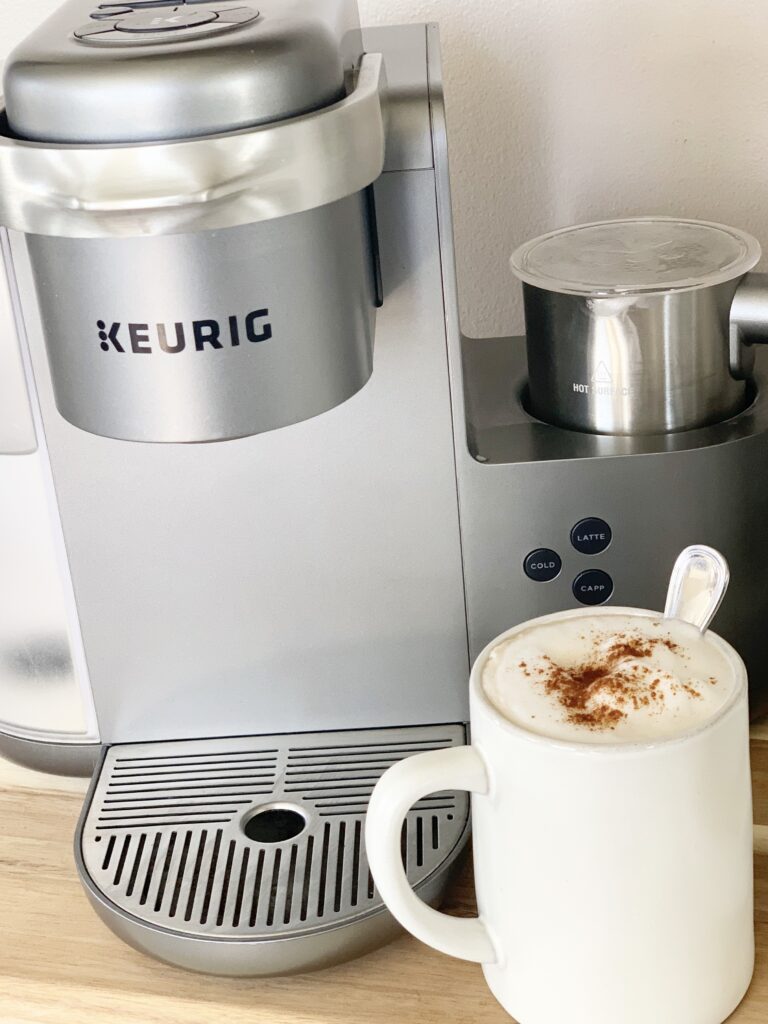 Number 7: Chai Latte
I am a chai latte drinker, and I have found my new favorite drink to make at home. This Tazo Chai Latte is the same brand that Starbucks uses. So you may as well add barista to my never-ending list of jobs that I take on each day. I think this drink is pretty darn close to a Starbucks one. Okay, well, maybe not, but it's been so long since I have had the real deal that this makes me just as happy right now. Here is my recipe: fill your coffee cup half full with hot Tazo chai latte. Then use a frother and froth half of your coffee cup's worth of your choice of creamer (I used almond milk). Place the frothed milk on top of the hot chai latte that is in your coffee cup. Add vanilla or honey, if you would like. Sprinkle cinnamon on top. Yummmmmyyy. This gets me through the day some days!
All right, and now I have to say, when my husband bought me my Keurig that also has a frother for Christmas a few years ago, I never knew how much more I would love him until right now, when I am now trying to perfect my at-home barista skills.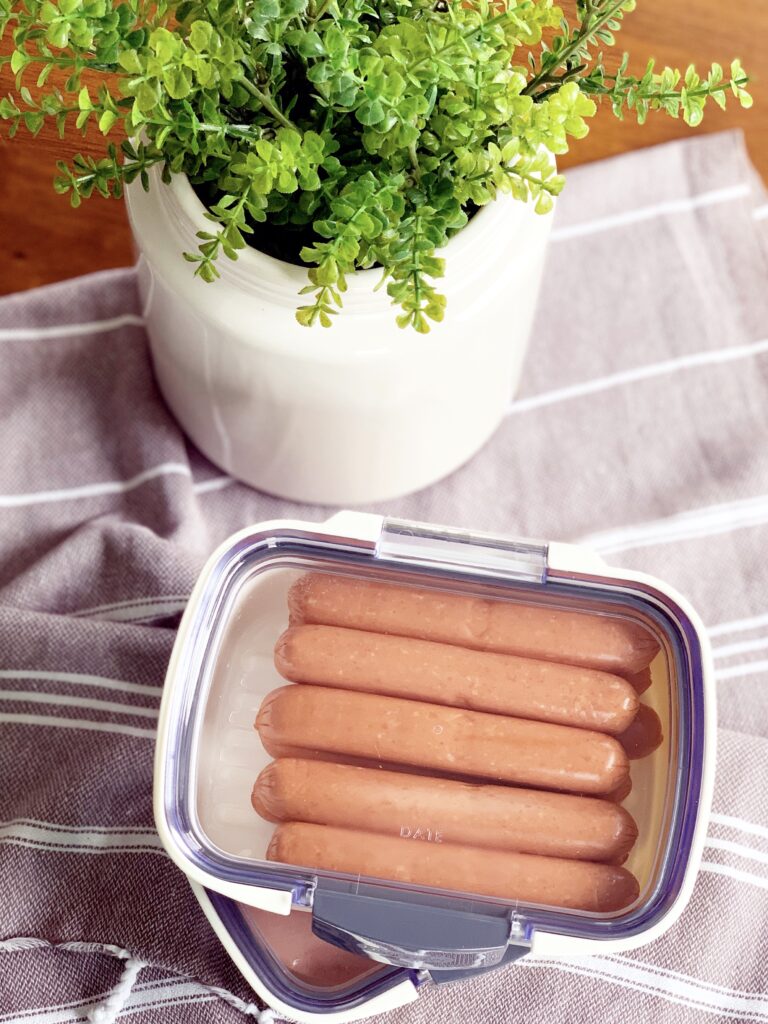 Number 8: Storage Containers
I tried to throw a pretty pot and some greenery into the picture to divert your attention of the fact that no matter how hard you try, raw hot dogs are just not pretty. This storage container has saved the bottom of my meat drawer from being covered in the liquid that is in hot dog packages, so I had to take an ugly pic of raw hot dogs just to share with you. The container has an air-tight seal and has a grooved bottom to keep excess juices and moisture away from the contents. There is an area on the lid that you can use a dry erase marker to add the expiration date on. Along with hot dogs, I use these to store lunch meat, cheese, pepperoni, and bacon.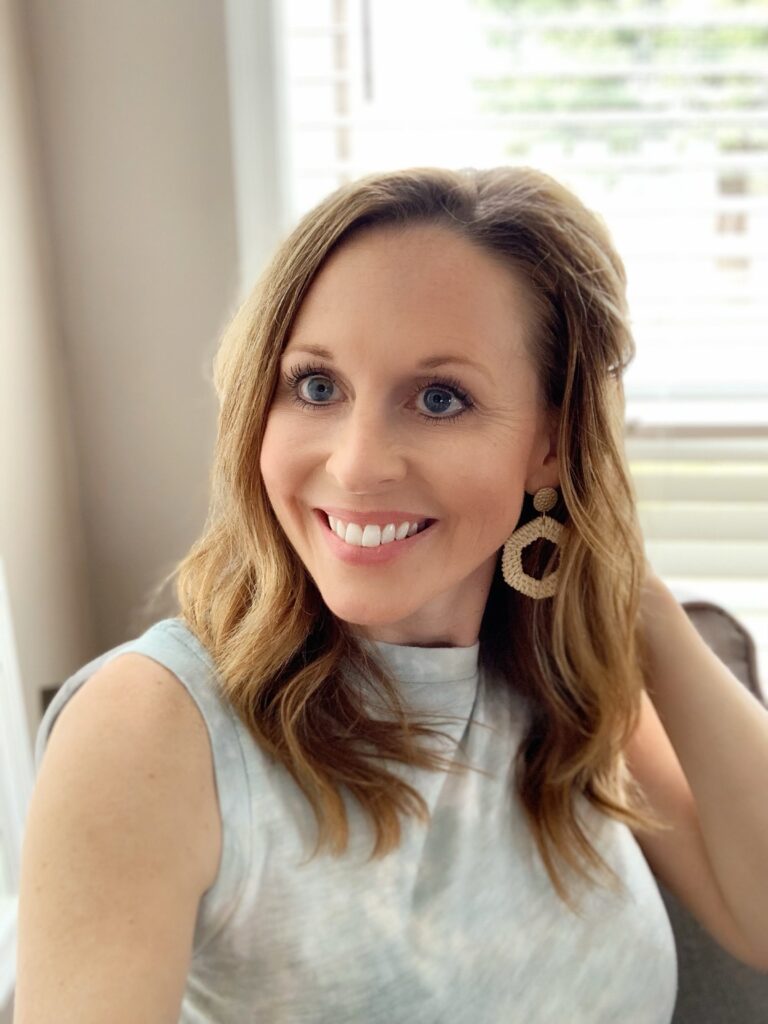 Number 9: Rattan Earrings
No, I have not gotten Botox while in quarantine. Filters, my friends. Filters. 😉 I was not about to upload a close-up of my quarantine self without a little help from a filter! Just being real with you!! 🙂 But I was hoping that my cute earrings would divert your attention away from the fact that I am not 100 percent sure when I last washed my hair, and I have gotten to the point that I am not in the mood to apply self-tanner to my ghostly white body. Just living quarantine life to the fullest over here. But about these rattan earrings! I got these last summer, and they are still some of my favorites. They are so light-weight and go with every summer outfit. The best part, 6 pairs of different designs for under $13.
I might as well tell you about my tie-dye dress that I have on too! It comes in so many colors and patterns and is perfect quarantine attire. Comfy as pjs, but looks like you got dressed for the day. That is a win-win to me!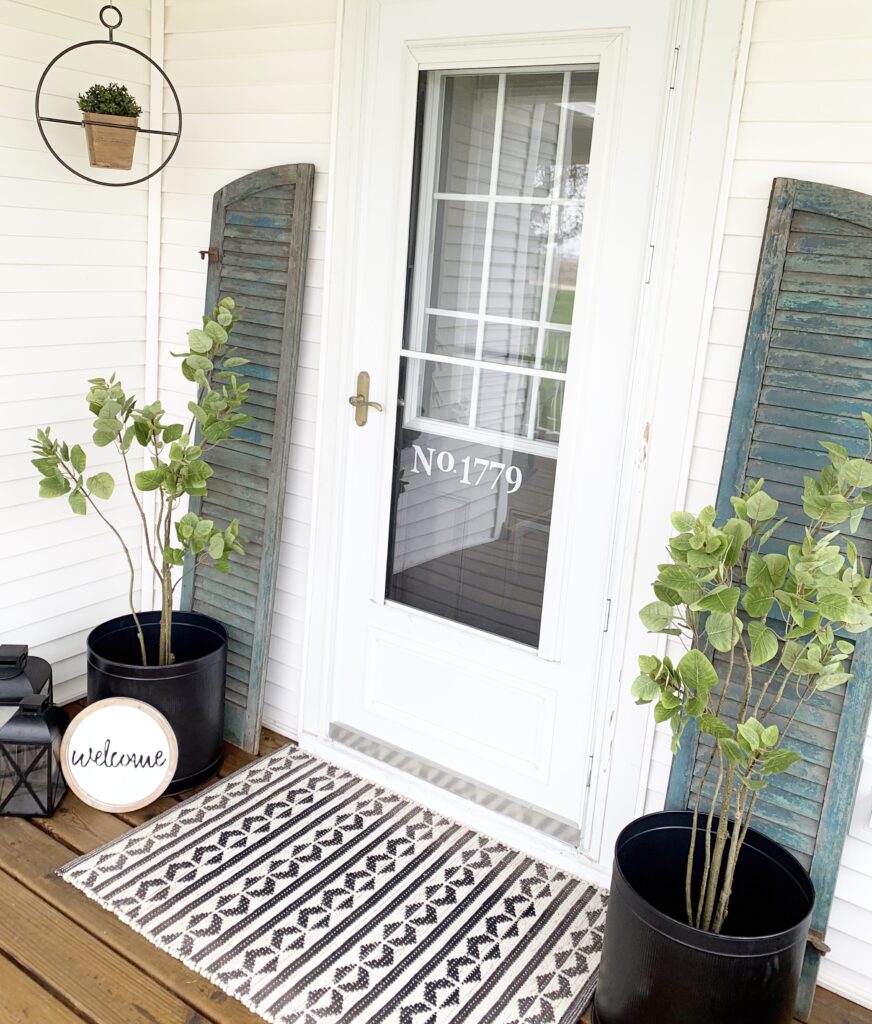 Number 10: Faux Tree and Containers
I bought this 4 foot faux tree (under $45!!) for a pot that I have inside my house, and then loved it so much that I grabbed two more to put in my favorite Studio McGee Threshold pots for my porch. Once I can get to a garden store, I am going to pick up some dirt to add to the pots to make them look even more real.
** Both the trees and the pots go in and out of stock. Make sure to check the box so you can receive notification when they are back in stock!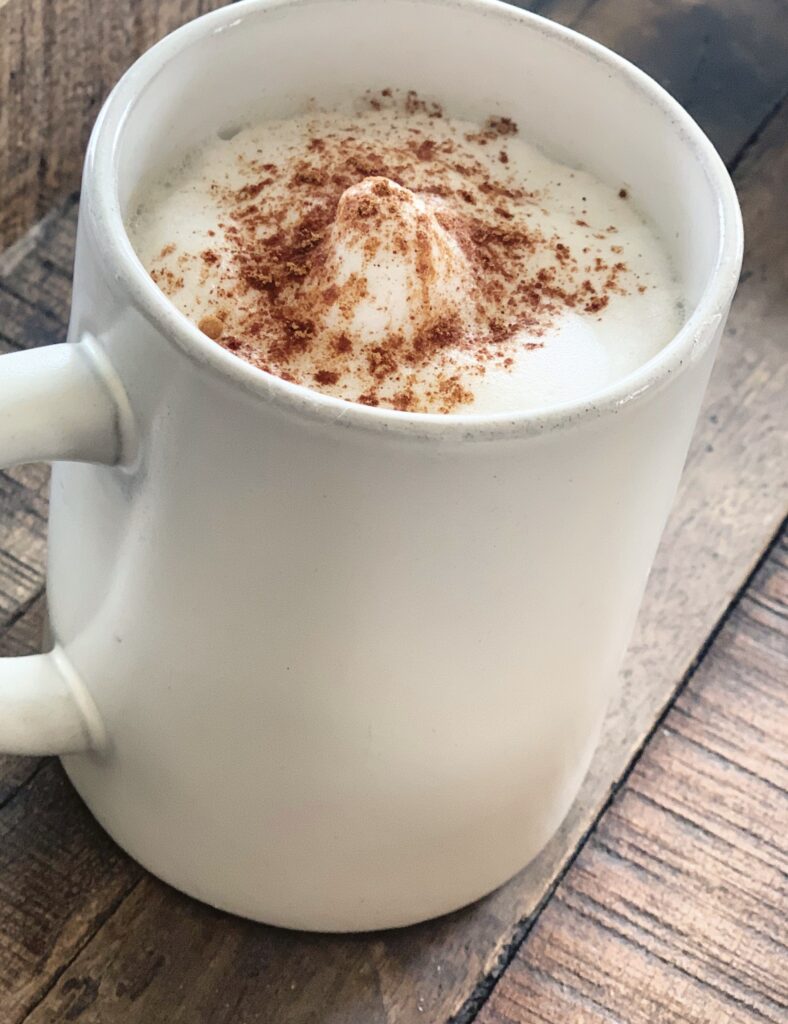 Lots of caffeine and cheers to you for another month of staying at home with our loved ones!
Callie
Disclosure: This site may contain affiliate links for products and services that we recommend. If you make a purchase through these links, we may earn a small commission at no additional cost to you.