At the first mention of fall, I got excited and decorated my front porch. Of course, then the temps decided to go into the high 80's. I drank my tea on the porch every morning, surrounded by pumpkins and fall decor, while sweating and feeling a bit crazy for having a porch decorated for fall when it felt like summer ☺️. Now fall has finally arrived and seems to have decided to stay, and I couldn't be more excited to enjoy my front porch, surrounded by fun fall decor!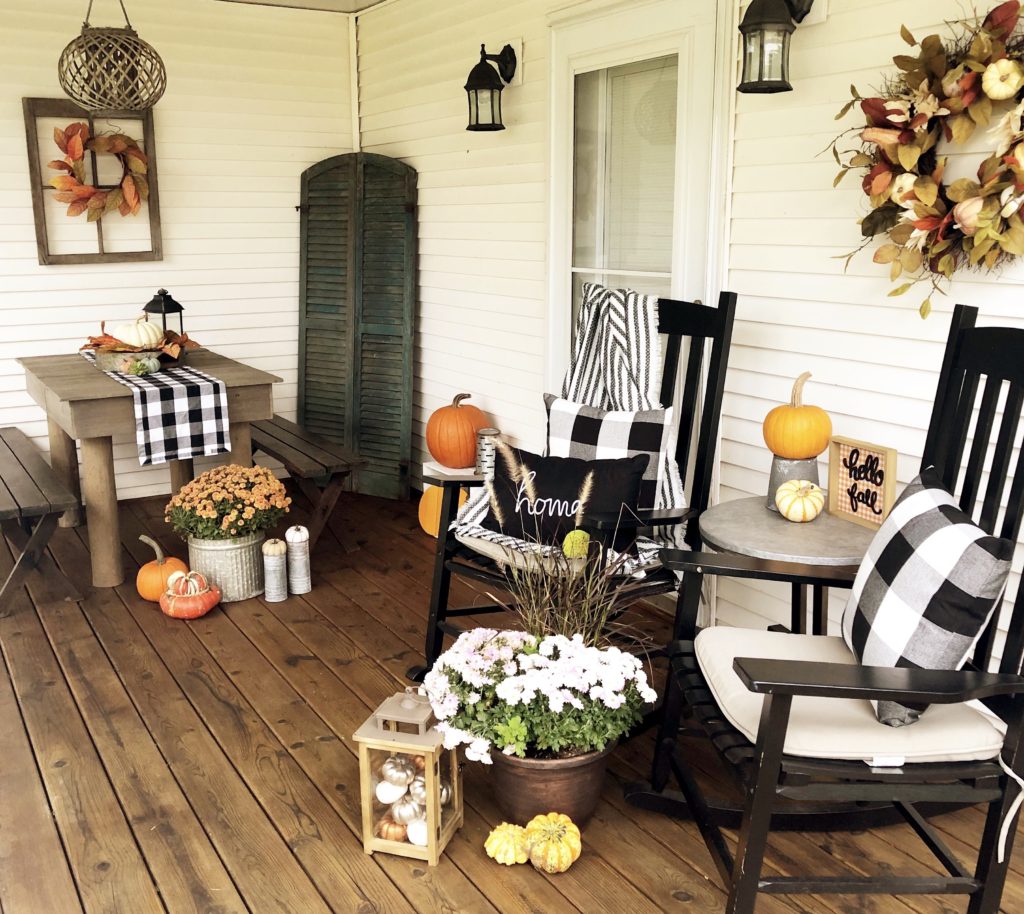 If you didn't already know, we live in the house that I grew up in. My parents did a remodel and added on when I was in middle school, and I remember my mom making sure a front porch was in the plans. She would sit every morning and drink her coffee and watch the sunrise. Our front porch has also become my go-to retreat, a place to catch my breath and have some "me" time each morning.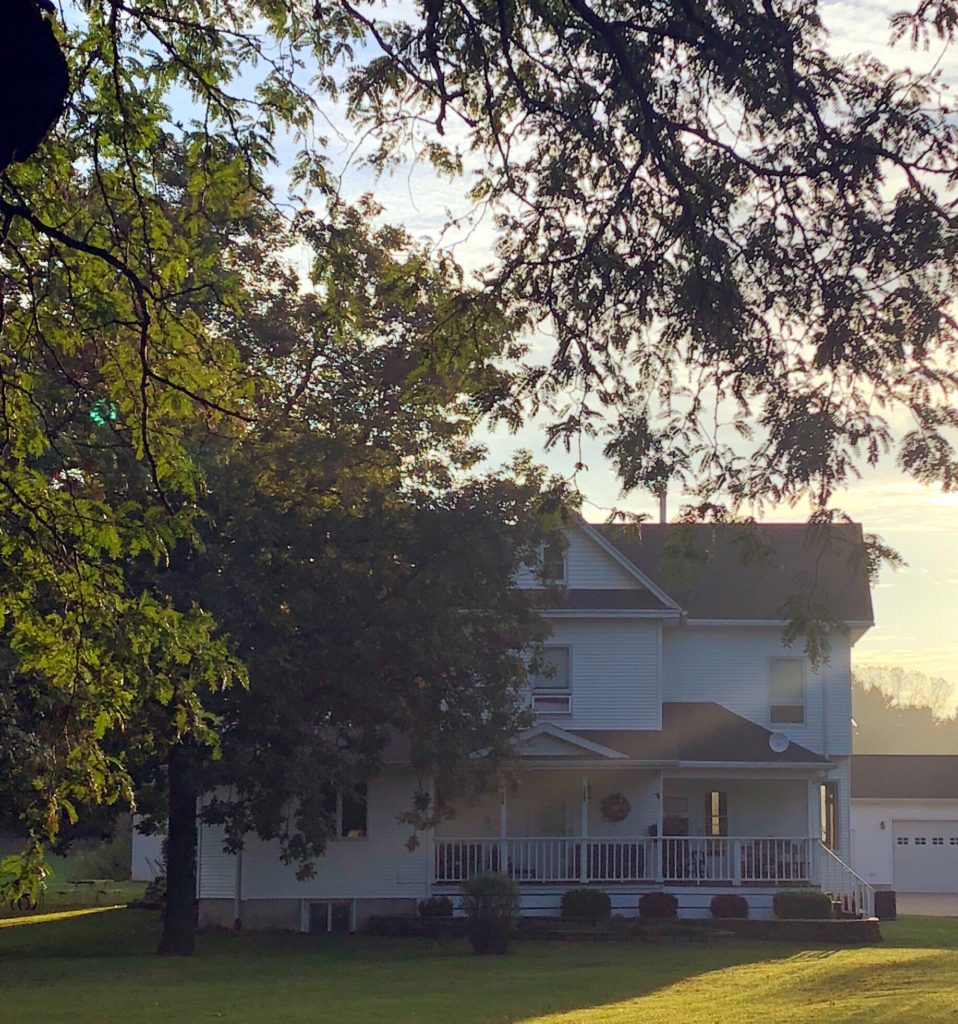 We have a large covered porch that I have set up as almost another living area to utilize al fresco dining and relaxing.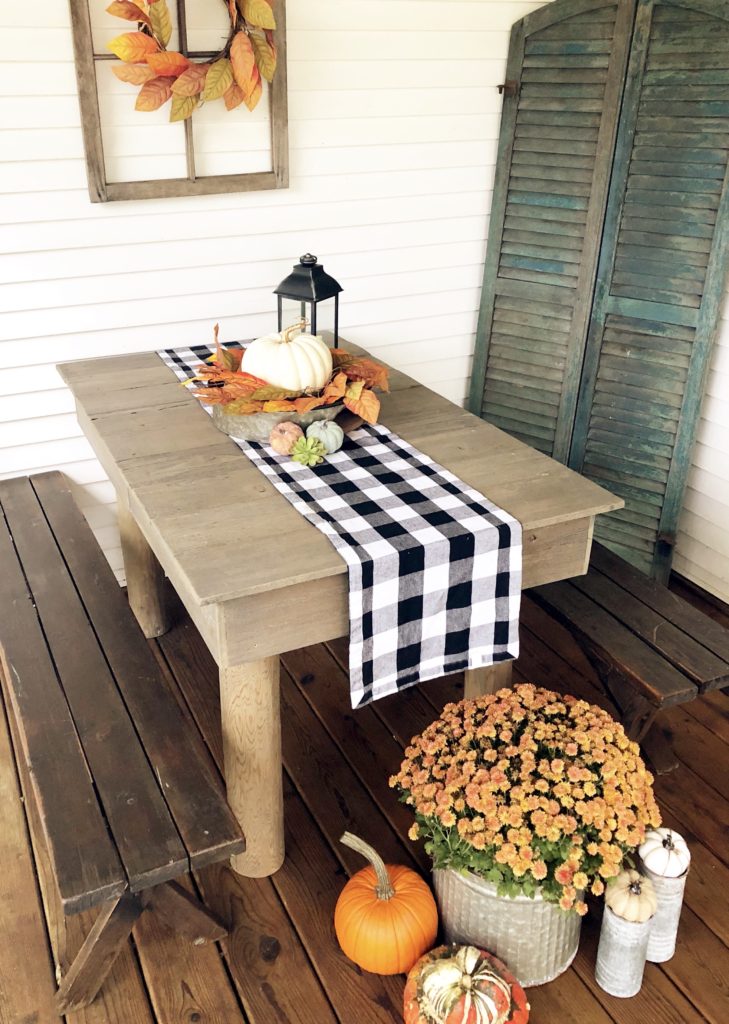 I found this table at a local shop and fell in love with it. It's the perfect size and adds another space where the kids can enjoy a snack or color outside. I threw this gingham runner on the table that Rachel found in her Amazon fall deals, then placed a fall wreath inside a tray and added some pumpkins for a cute fall tablescape.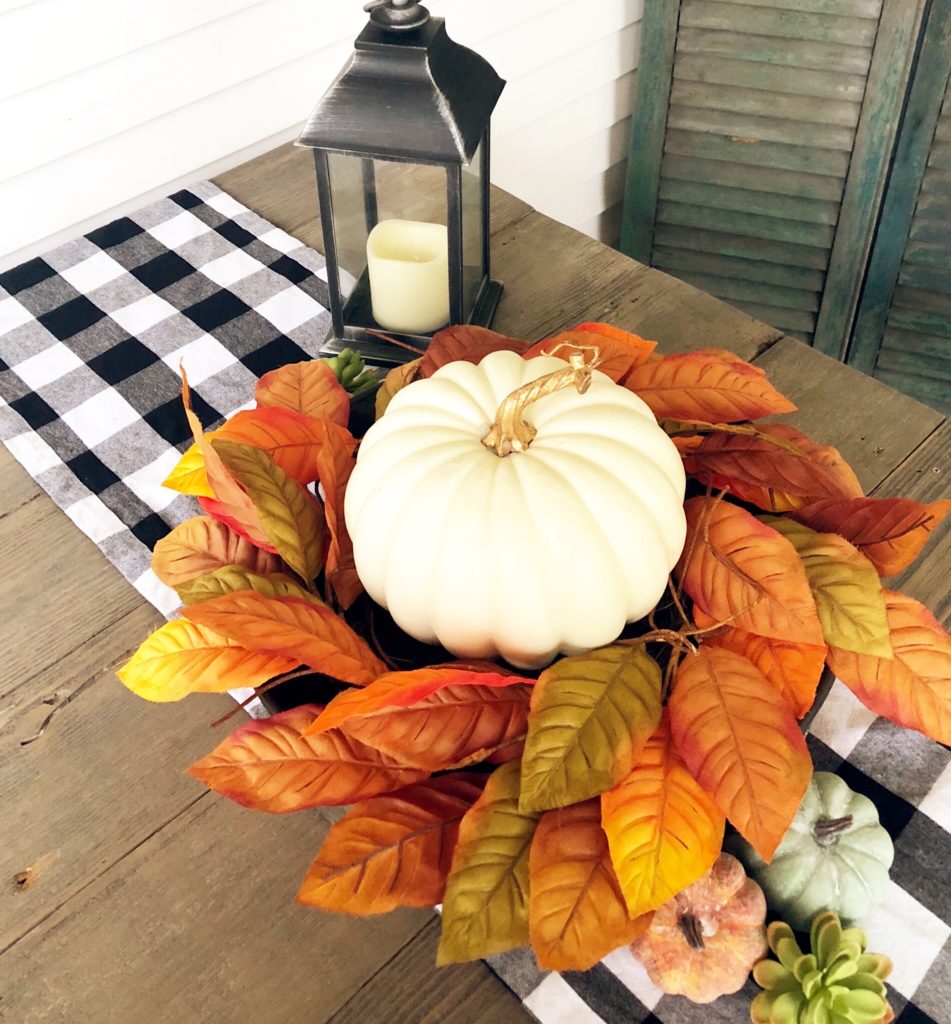 I love anything old and chippy, and these shutters that I propped in the corner do not disappoint. They add a little farmhouse character and make my heart do a little happy dance every time I see them ?. I found an old unfinished wood frame that I hung on the wall with siding hangers, then used twine to tie a fall wreath to it to add some fall colors to the area. ?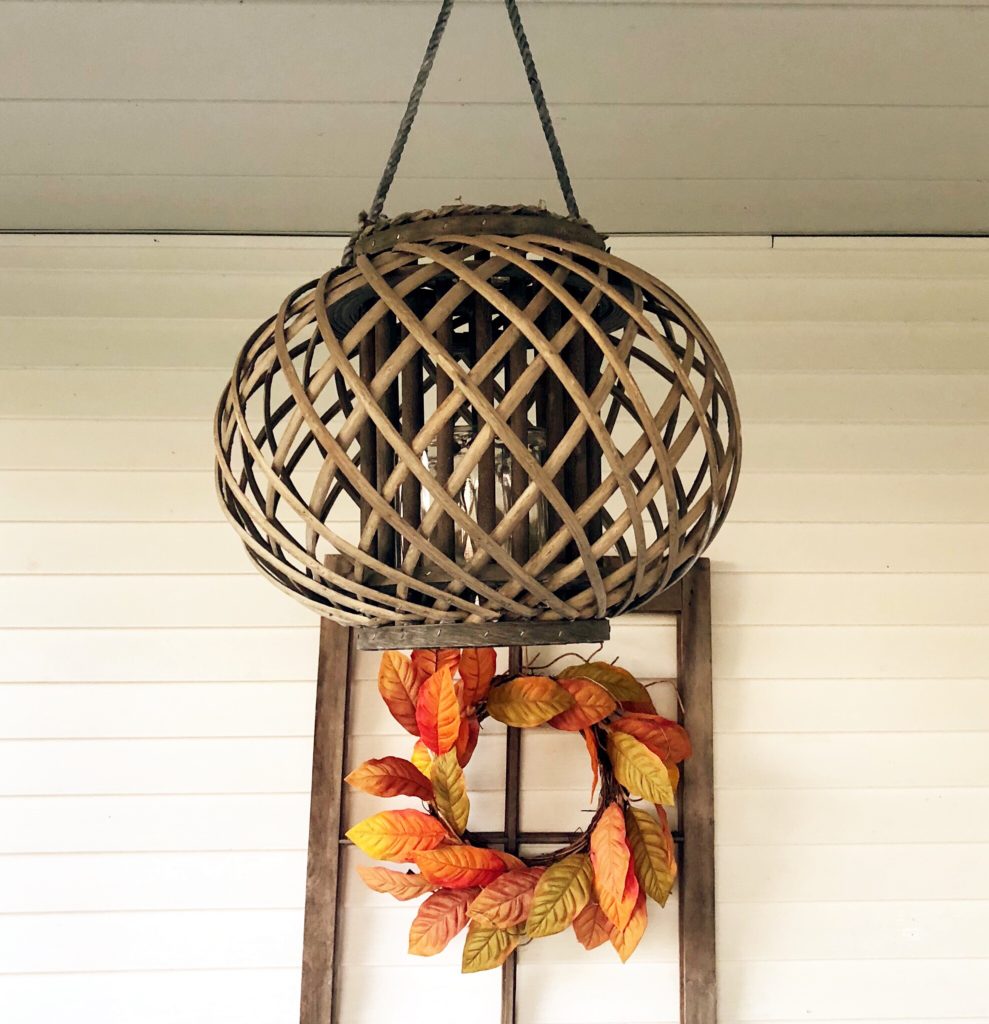 The wooden lantern I have hanging above the table I found at a local outside market and instantly fell in love with it. It adds the perfect touch to this outside dining area.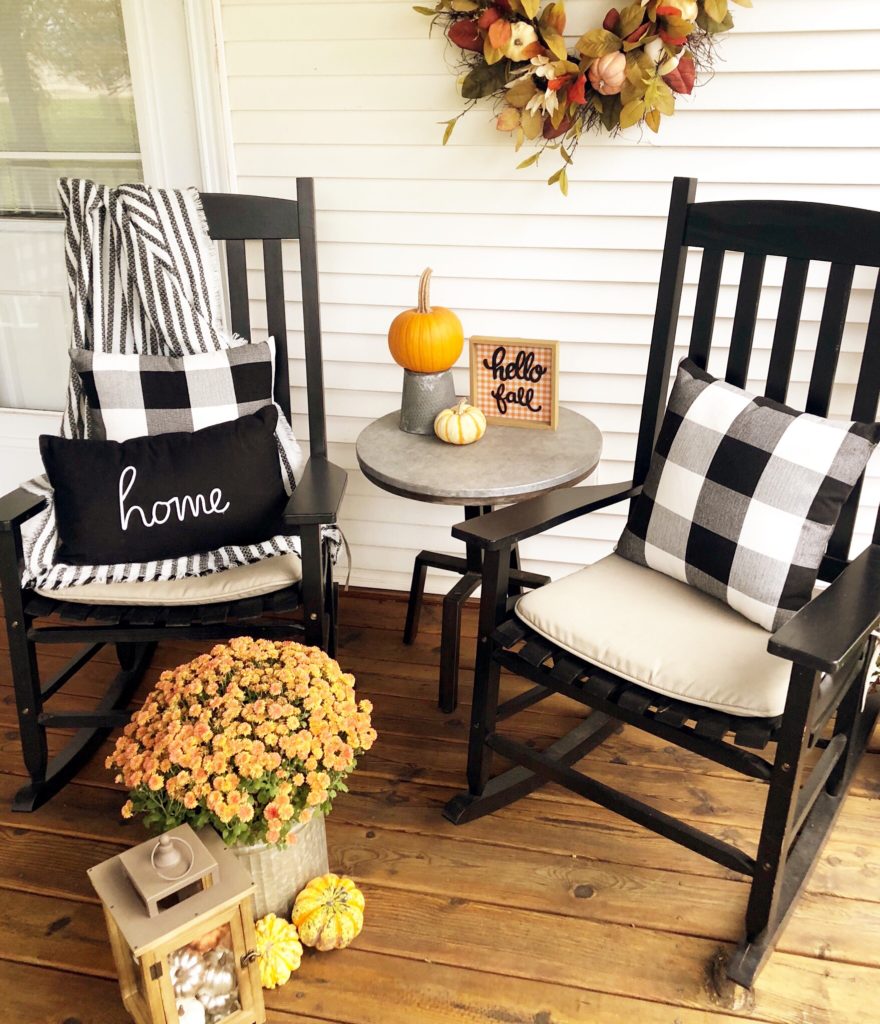 This summer I decided to get rid of my cushioned metal chairs and went with black rocking chairs. I love the look of rocking chairs, especially on a farmhouse porch. I added a seat cushion and gingham pillows to make them a little more comfy to sit and rock in.
** Here is a little insider's tip, too: I used a blanket scarf as the throw blanket I have draped on the chair. It's the perfect size to throw over your lap when it gets a little chilly, and many are under $10. Much cheaper than a blanket!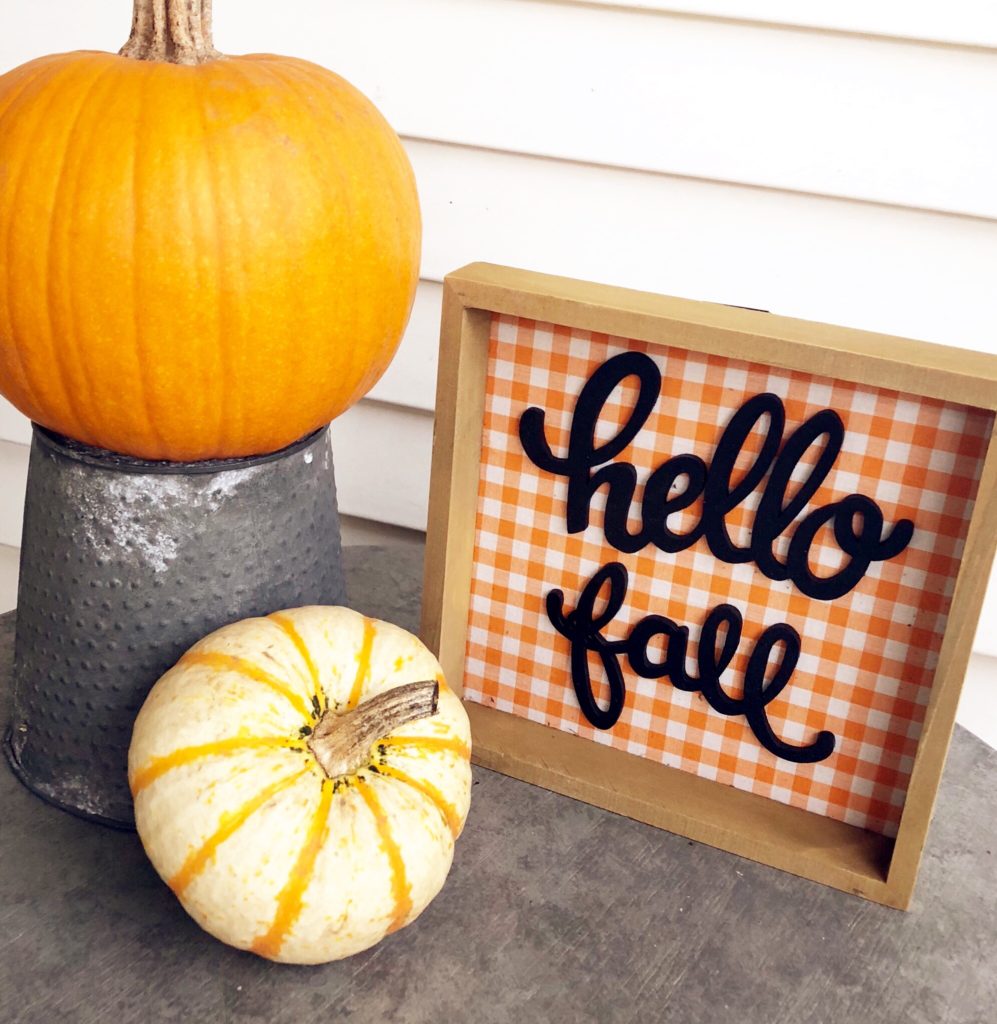 How cute is this little Hello Fall sign with the orange gingham?!? ?. Walmart has some really cute fall decor right now! Throw a few pumpkins or gourds by it, and you are set!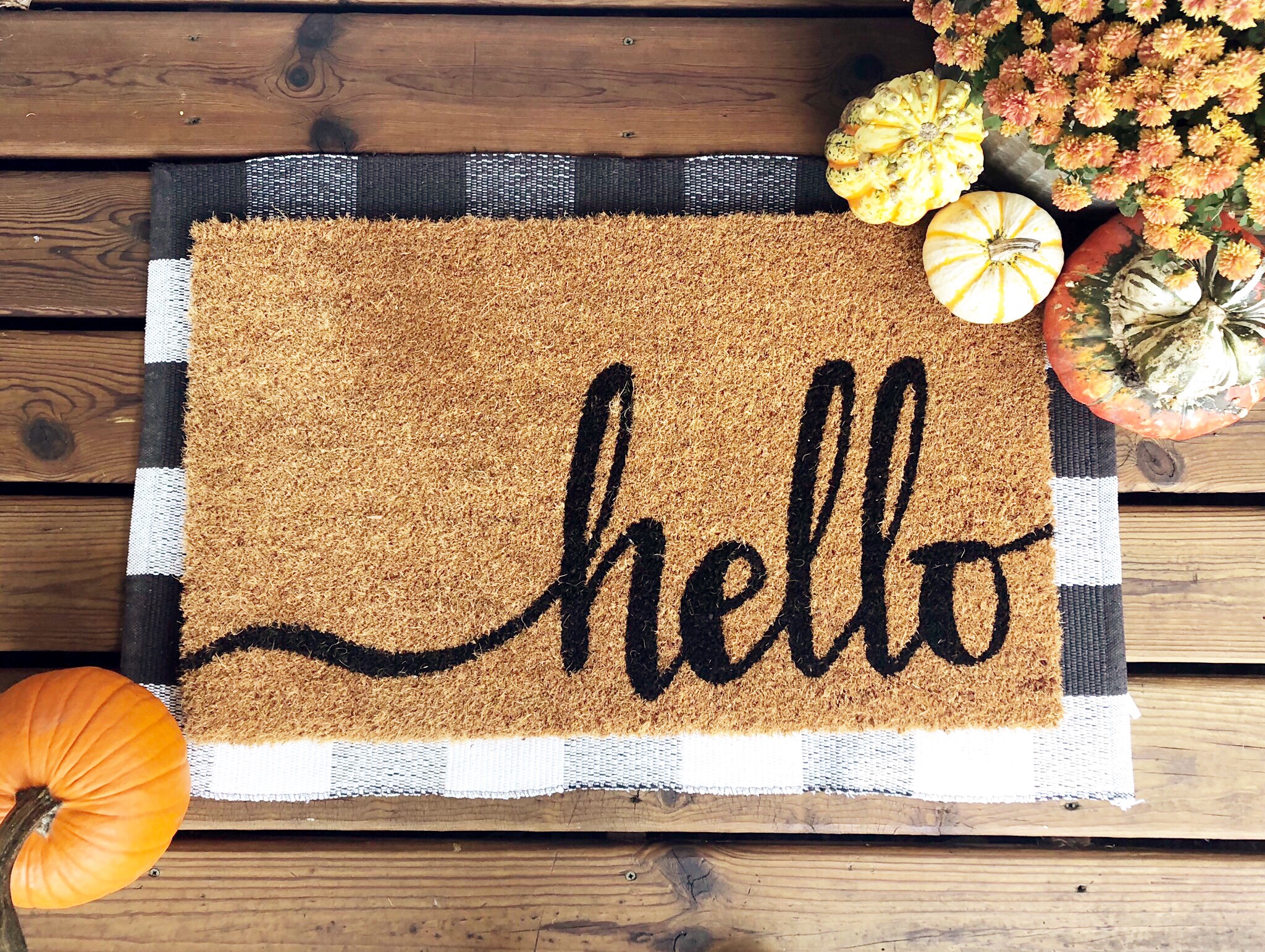 I guess you can tell I have a slight obsession with gingham. ☺️. I added a black and white gingham rug under my Hello welcome mat. Have fun with this trend! I have seen so many different rug/mat combos that are adorable! This is an inexpensive and easy way to add color to your porch.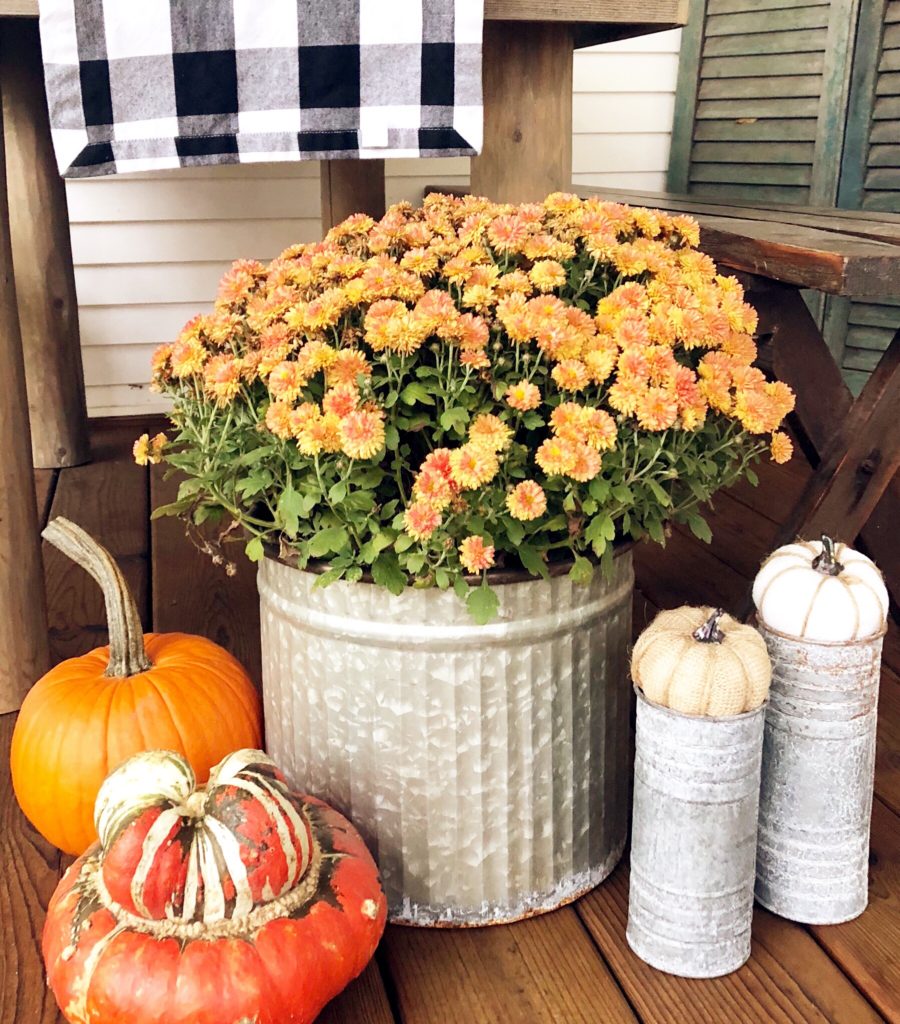 I hope you have enjoyed a little look at my front porch and can see why I love sitting on it so much!
-Callie