Adding little pops of fall hues and décor throughout your home makes it feel cozy and ready for the crisp temps that will soon be arriving …. we hope!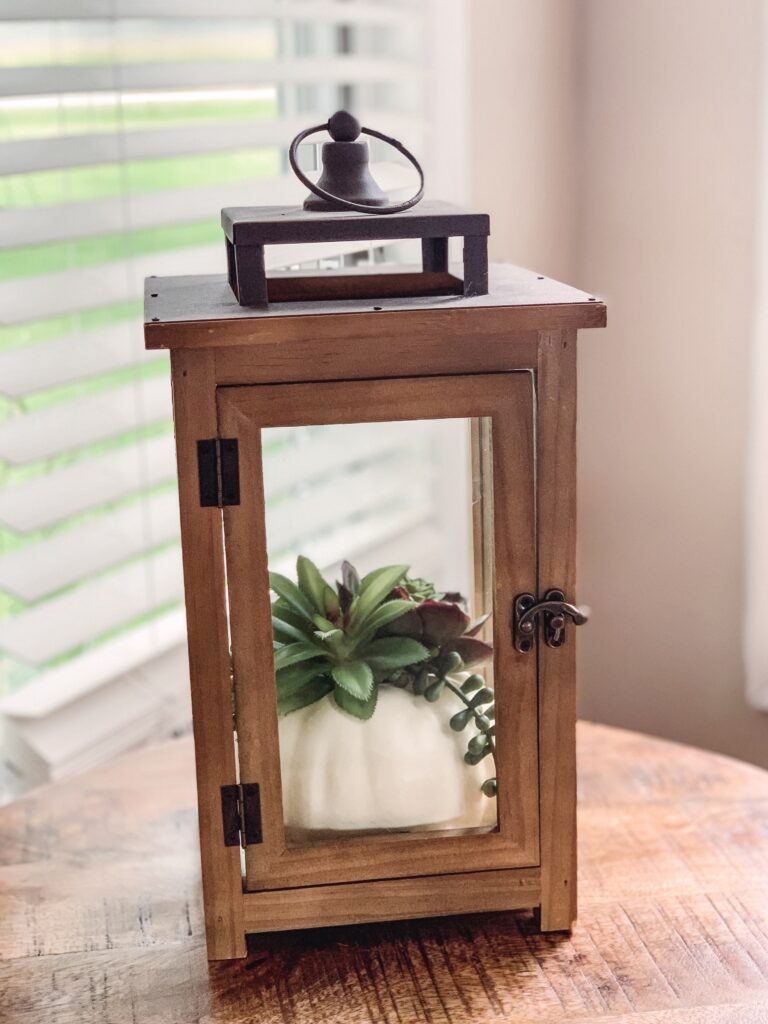 Tomorrow is the official first day of fall, and I have already gotten a little head start to decorating. I love adding fall colors and textures around the house to make it feel even more cozy.
Fall is my favorite season, with the changing colors of the leaves on the trees and the cooler temps. Bring on all the cardigans and everything pumpkin!! Although, I am pretty sure we are all wondering where those cooler fall temps are right about now!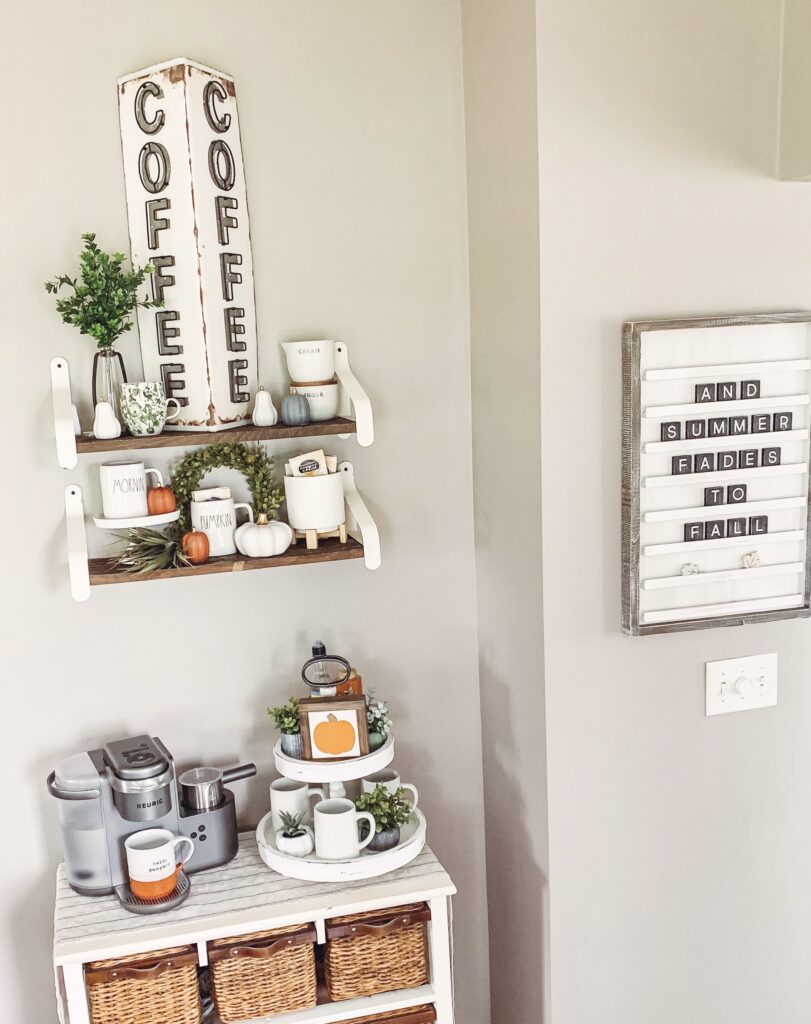 Every morning I start my day off with a cup of my favorite Oregon Chai Tea Latte, so of course I had to add some fall touches and color to my coffee bar.
Target's Bullseye dollar spot this year has really hit the bullseye. (Haha, I know. Just couldn't resist.) I can never walk past it without browsing. It's like the toy aisle for moms!
I found the little ceramic pumpkins that are on the shelves, and they add the perfect amount of color. They come in an 8-piece set if you order online, and come in a variety of colors that are perfect to scatter around the house.
I have used this two-tier stand in multiple places throughout my house, but decided to add it to the coffee bar for the fall. Coffee mugs fit perfectly on it, and then I placed some faux pumpkins with succulents that were from Target last year to add some fall flare.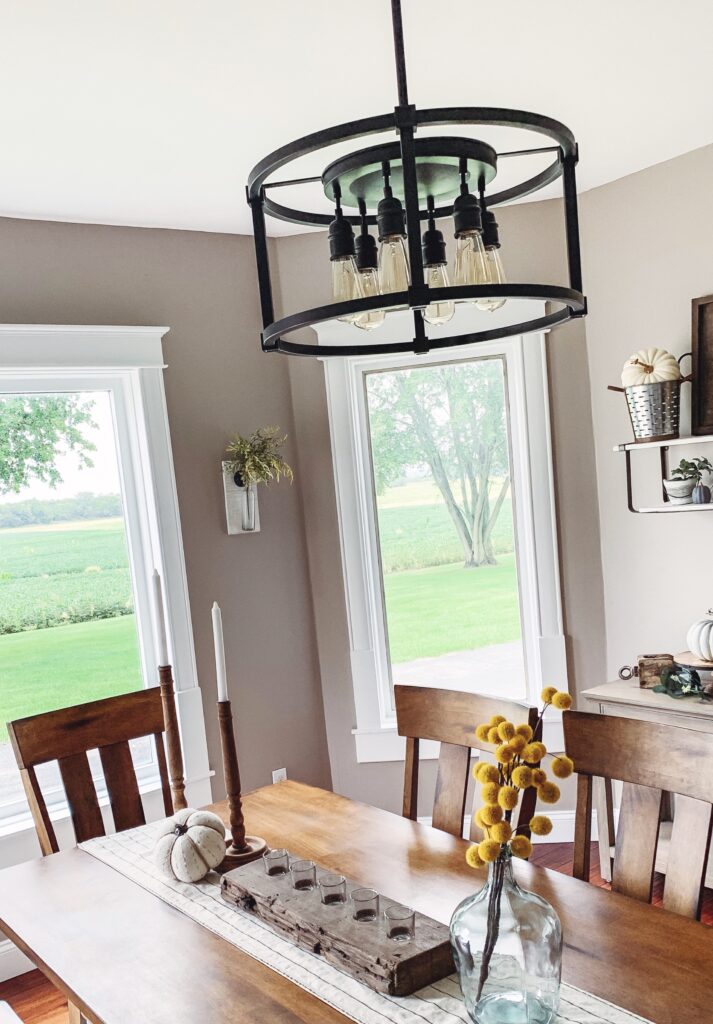 The mustard stem that I found at Hobby Lobby is the perfect way to add a little pop of color to the table. I placed it in the glass jar/jug/not sure what to call this.
The pumpkin that is placed by the candlesticks has the cutest jute string and gold details and is the perfect neutral to place anywhere throughout your home for an added fall touch.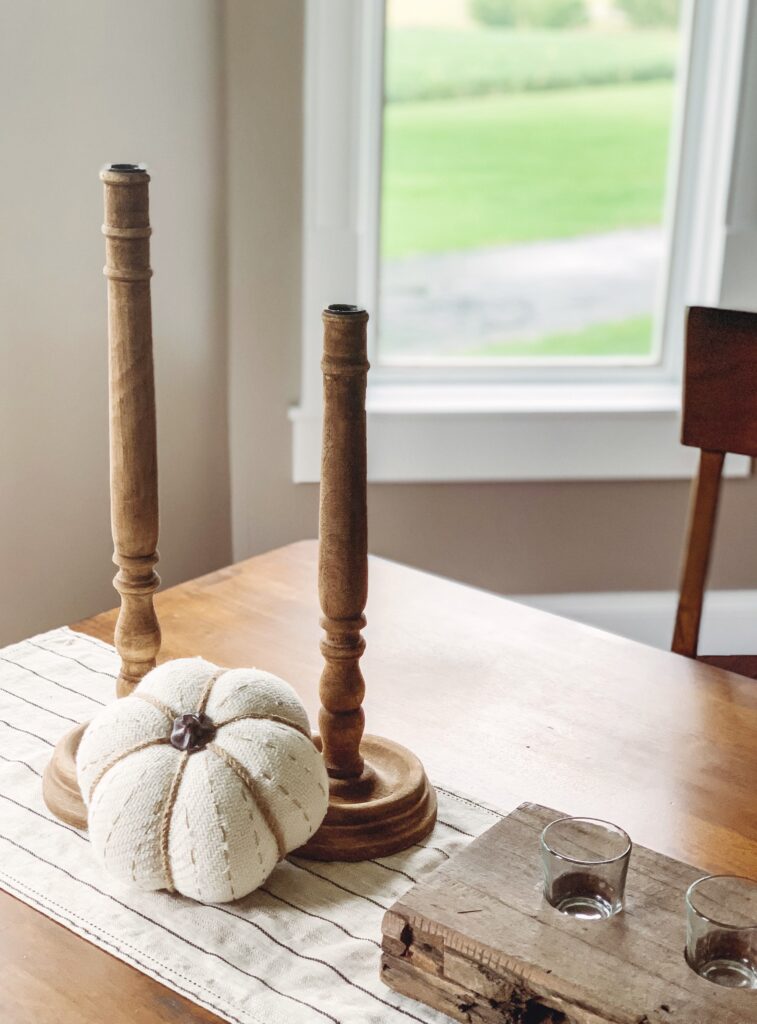 Neutral wooden candlesticks can be used so many places throughout your house. I have moved this set from the fireplace mantle to the dining room table, and even in my bedroom for a while. See how the jute detail on the pumpkin is so cute?!
The table runner is from Wal-Mart, and it is the perfect neutral for fall.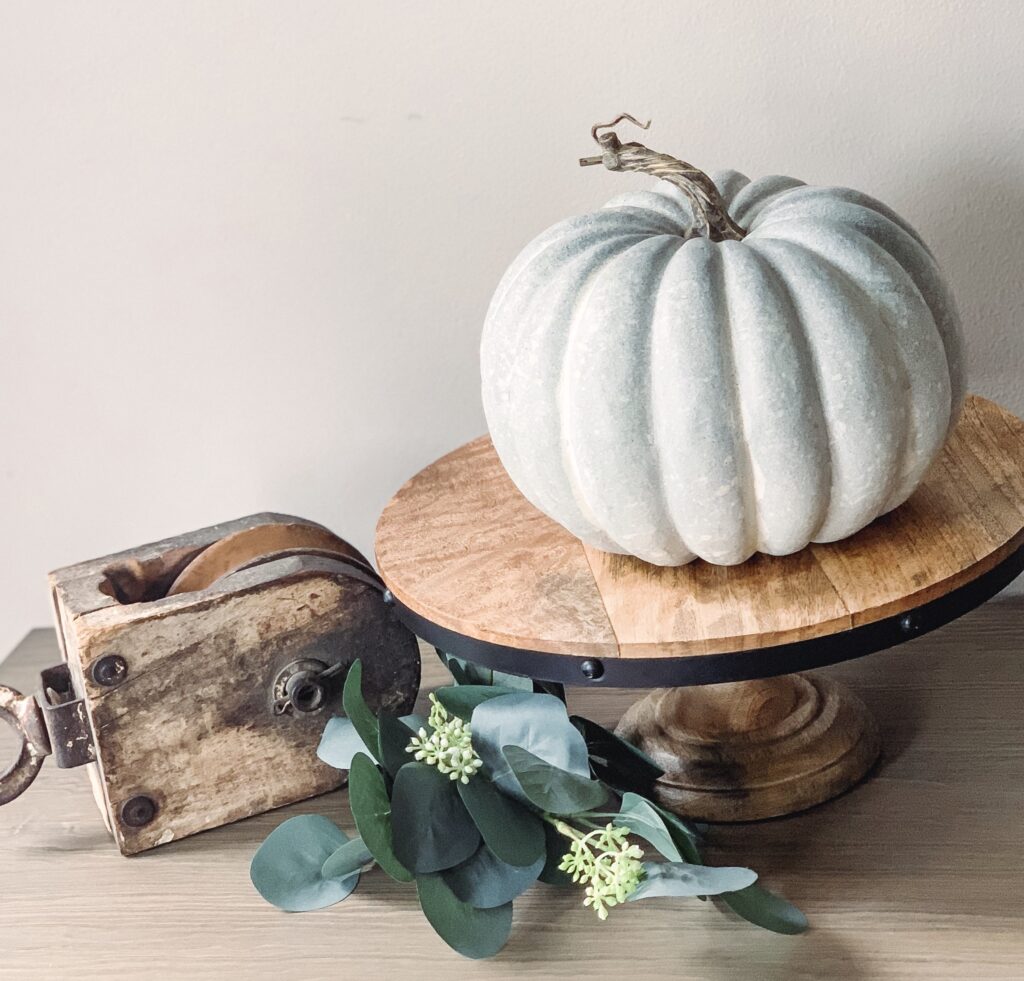 Are you anything like me and can never pass up a cute cake stand? Use it as décor! Place a pumpkin (real or faux), add some greenery, and even a candle or random piece that you find at a flea market, and you now have the perfect décor to add to a kitchen counter or buffet side table.
See, my husband does not know what he is talking about when he says I have too many cake stands and other random items!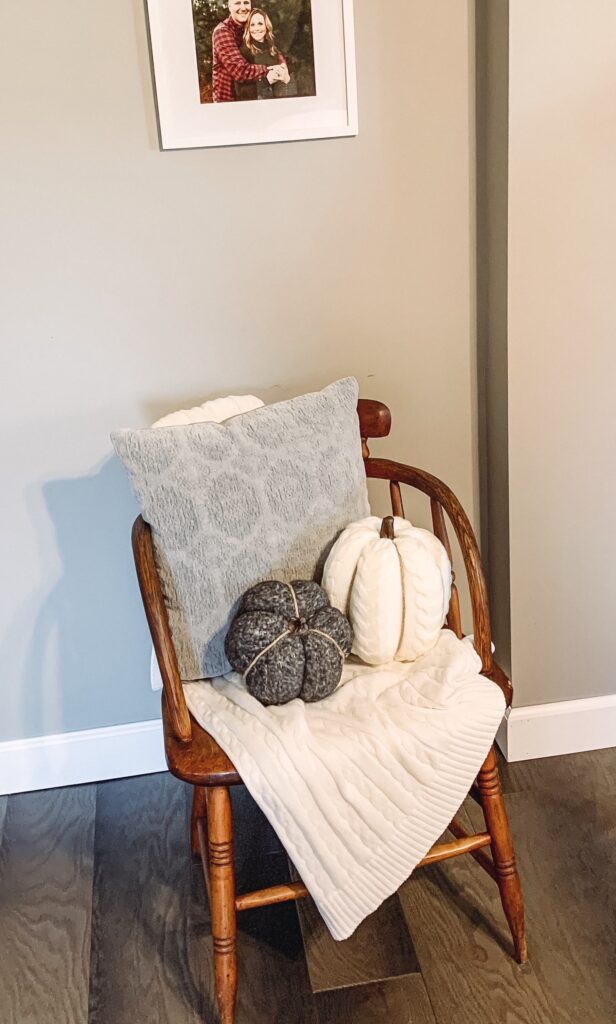 Let's talk about all the texture in this picture! Swoon! In our bedroom I added a sweater blanket and a pillow to an old chair that I found at a flea market. The gray felt pumpkin and ivory sweater pumpkin are the perfect way to add a subtle hint of fall to the bedroom.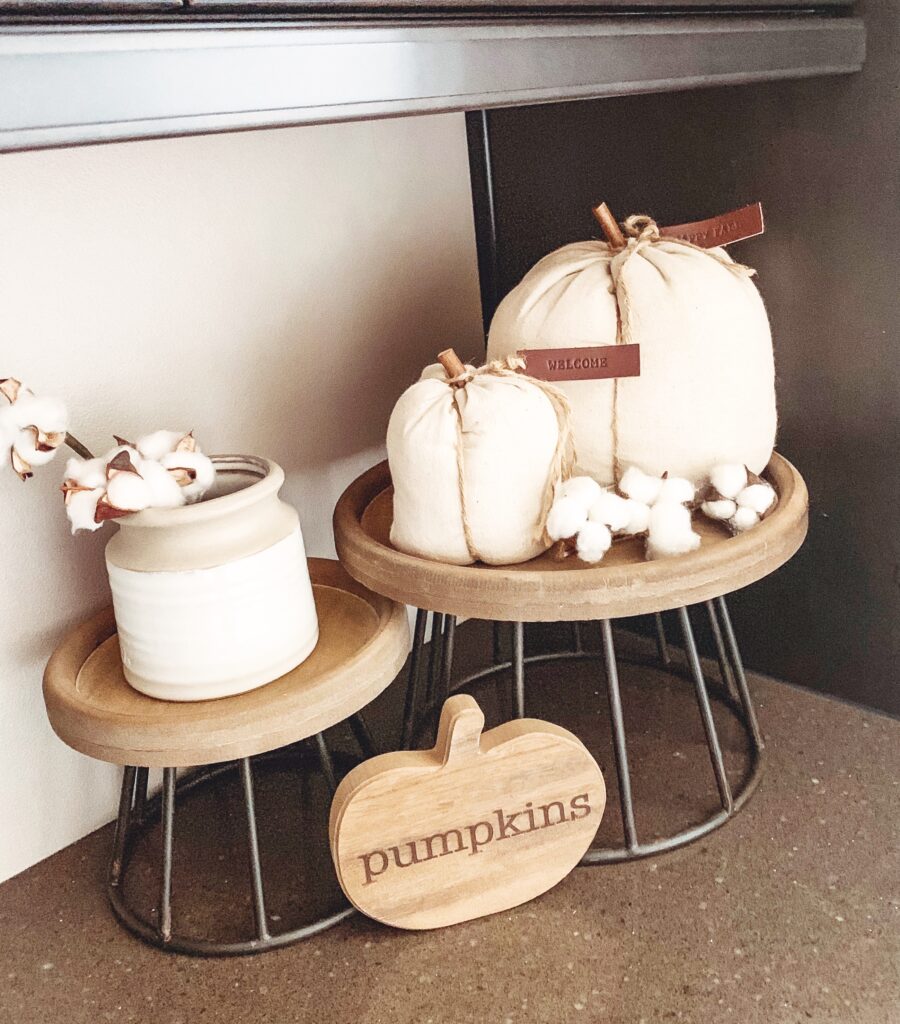 I love the mix of the wood and metal on these stands that I found at TJ Maxx. By adding cotton stems and the jute pumpkins, it brings in the perfect amount of texture to this area on my kitchen countertop.
The orange that is in this stem of fall flowers and the jute and orange on the pumpkin are so pretty up next to the blue/gray of the lockers that we have in our living room.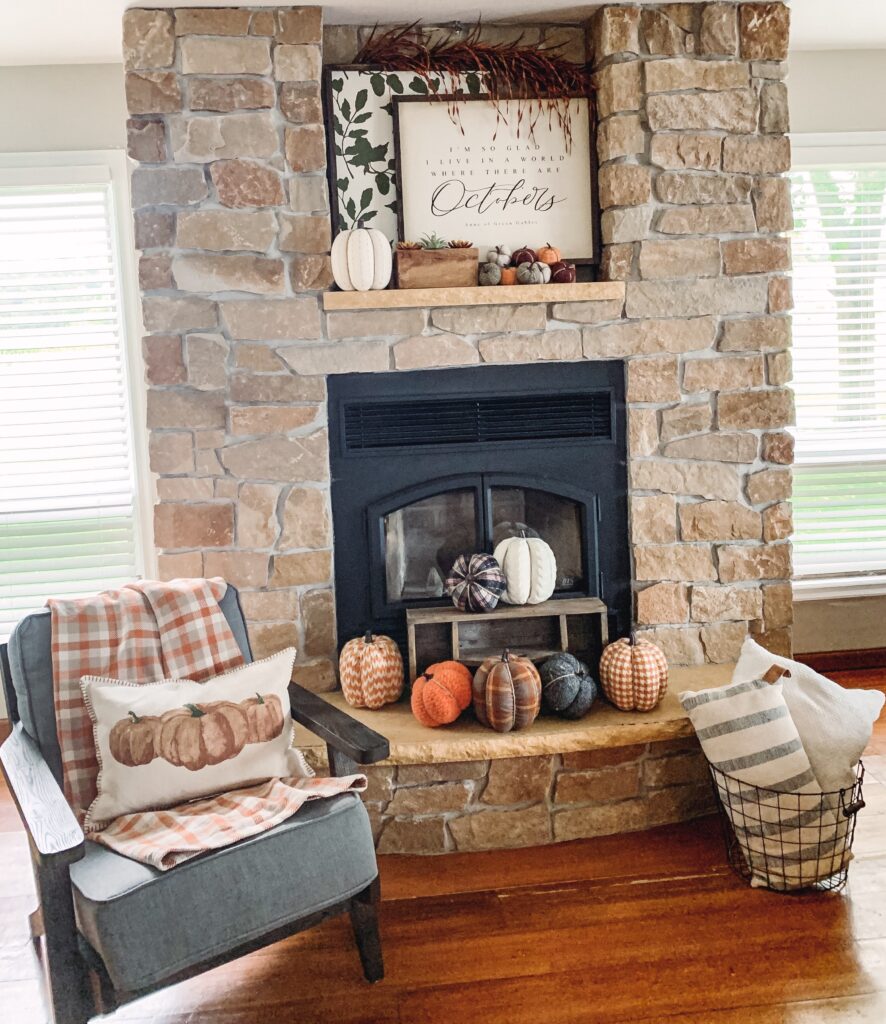 Is it obvious that I love texture and plaid … and pumpkins?!? There are fabric pumpkins throughout our house. And I love it!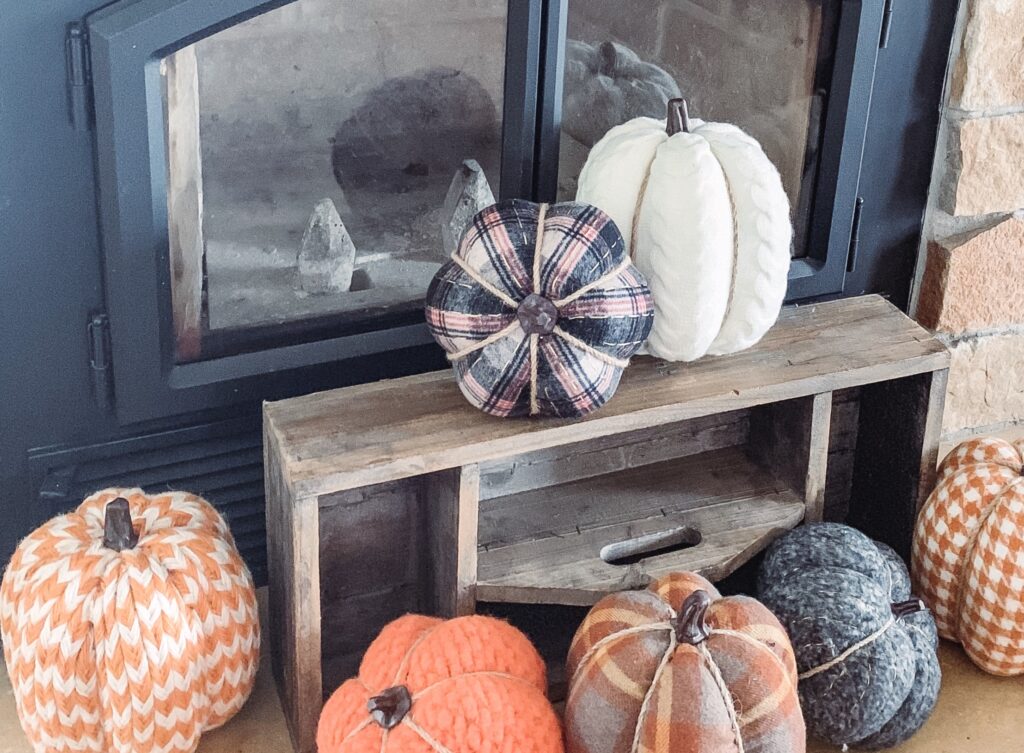 Since we have not used our wood burning fireplace quite yet (our temps have been steadily in the 80s — come on, fall weather!!!), I added a wooden box to the hearth, and then scattered some fabric pumpkins in all sorts of plaids and colors.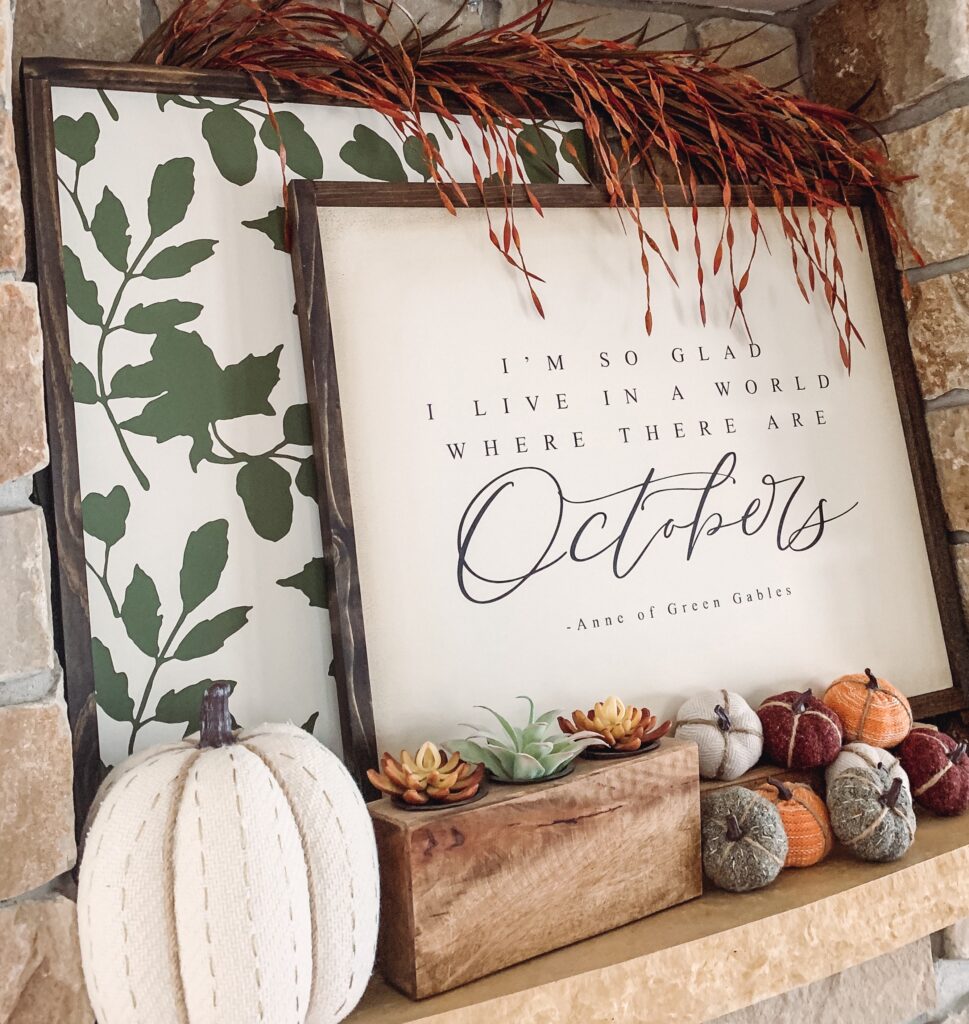 These signs from Oh Sweet Skye are the perfect backdrop for the fireplace. Of course, I had to add some more of the fabric pumpkins for some more color, and then placed succulents in a sugar mold for some more texture.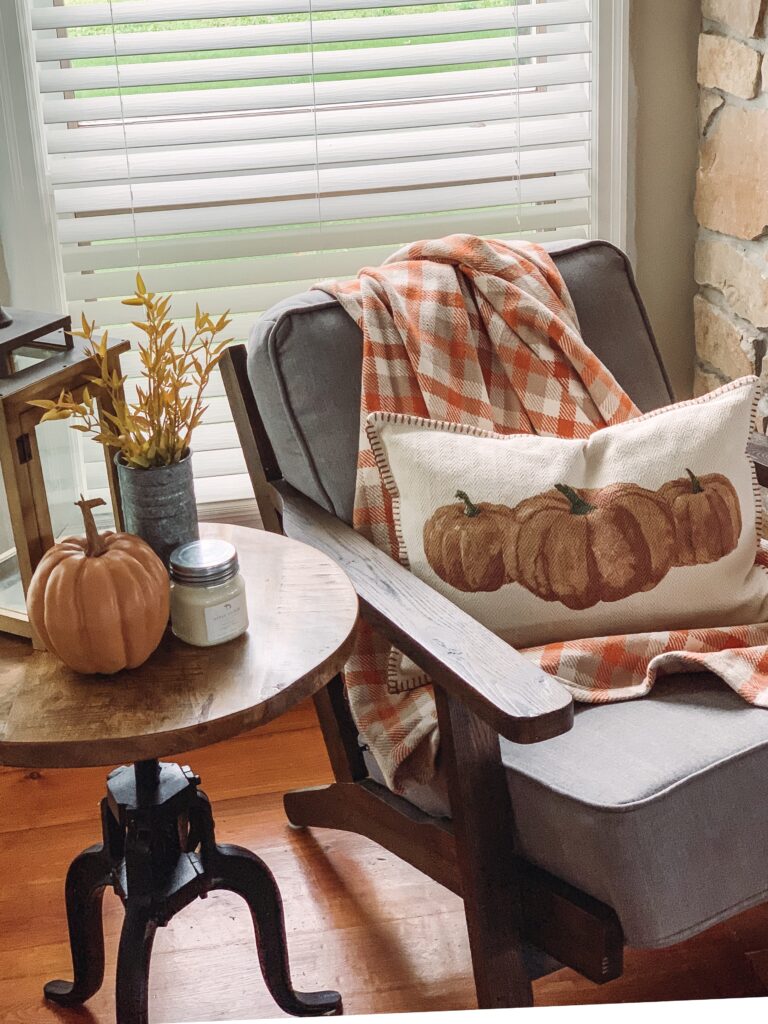 It seems like every season Target has a pillow that I just cannot pass up. This pillow is the one for this season! I love the stitching detail and the three little pumpkins. So sweet!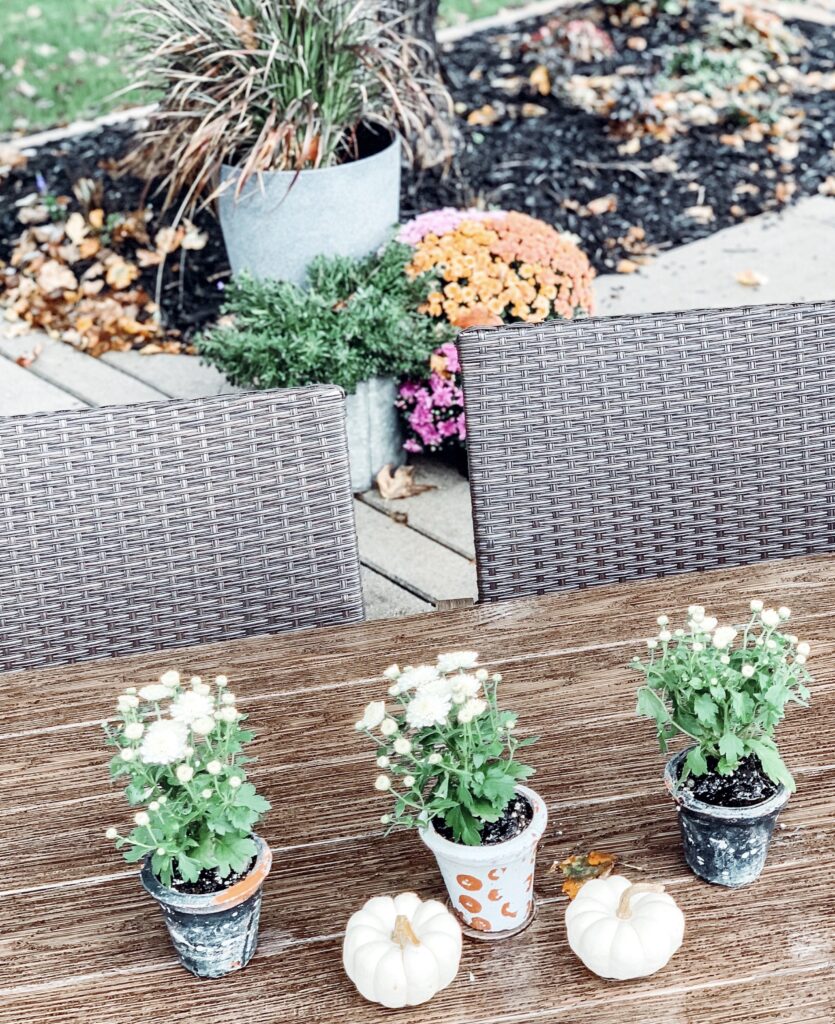 All the rain that we are having today made it impossible for me to take some pictures of all the outside fall goodness that is happening at my house. But look at the leaves starting to change and scatter to the ground. LOVE it!
Hopefully you have loved a little sneak peak of some of my fall décor as much as I enjoyed showing it to you.
-Callie