This adorable alternative to an Easter basket is perfect to give to friends, neighbors, teachers, bus drivers, babysitters, or even to use as an Easter basket filler!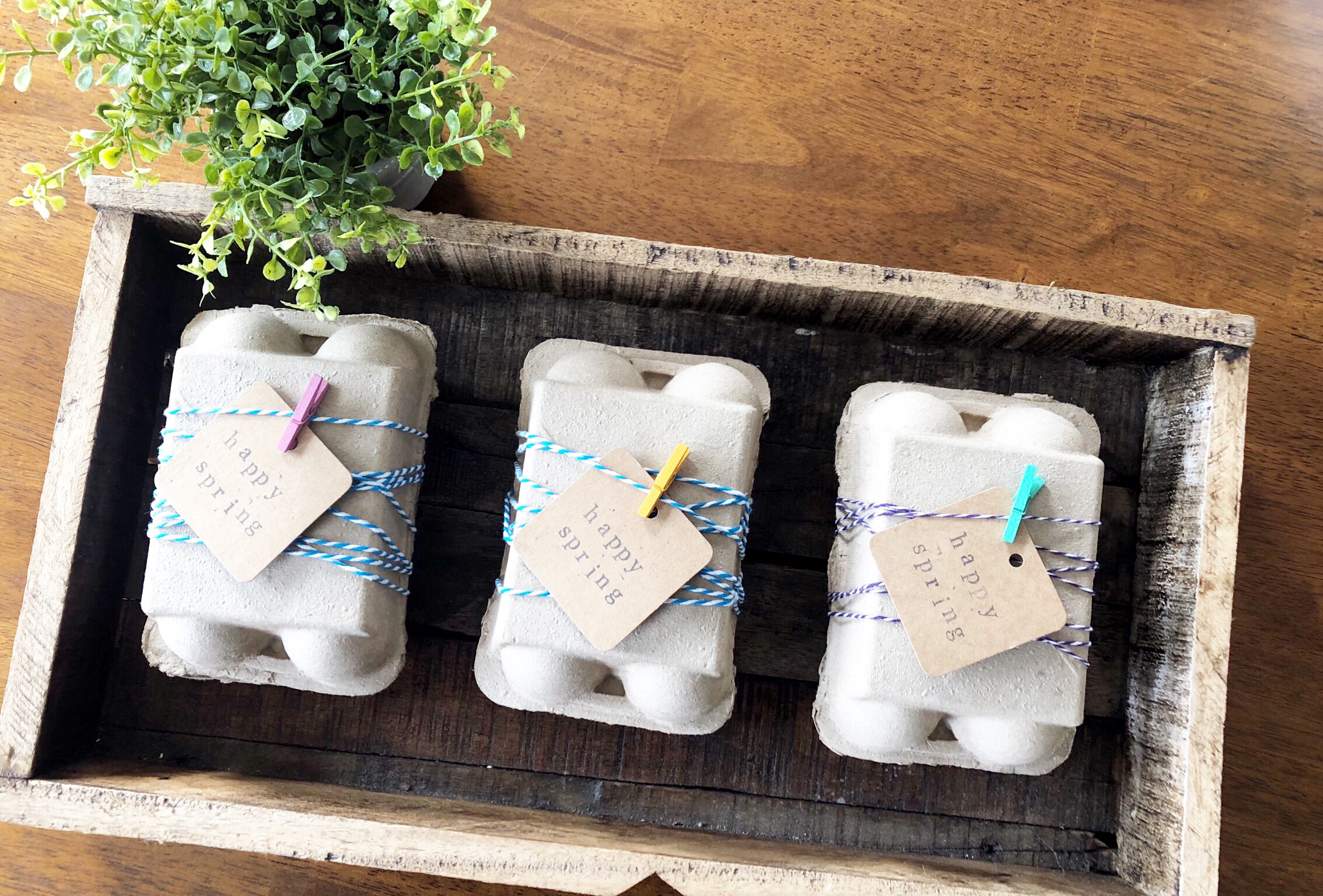 This past week my kids had their spring parties at school, and I was looking for a little something for them to give to their teachers to enjoy over their spring breaks. When I saw these egg cartons, I knew they would be perfect filled with chocolate eggs. Because who doesn't love chocolate?!?
These are easy to make, and so cute!
My girls picked out some of their favorite Easter egg-shaped candies, but you can throw in some filler grass and use any Easter candy that you would like. If you would rather stay away from candy, succulents would be adorable to fill these cartons with! Small toys, such as Hatchimals or dinosaurs, would be perfect for younger kids. Plastic eggs filled with coins or rolled-up dollar bills are sure to make any teenager happy!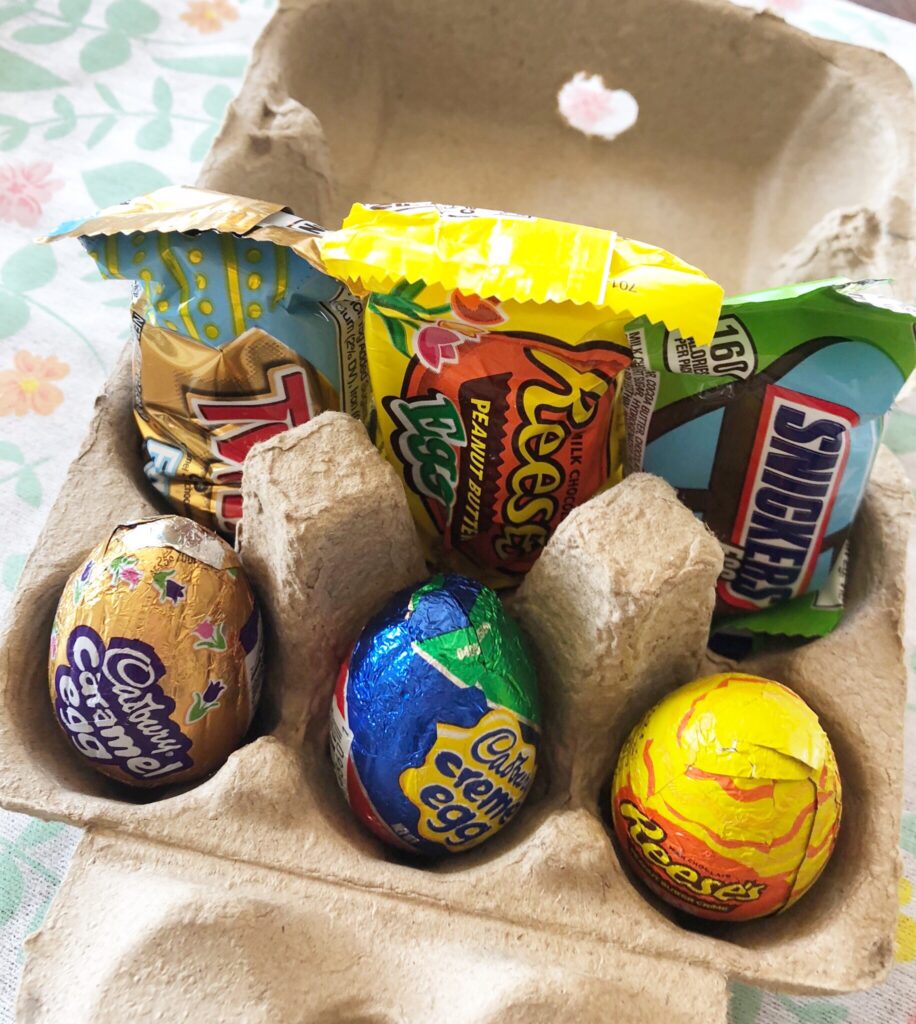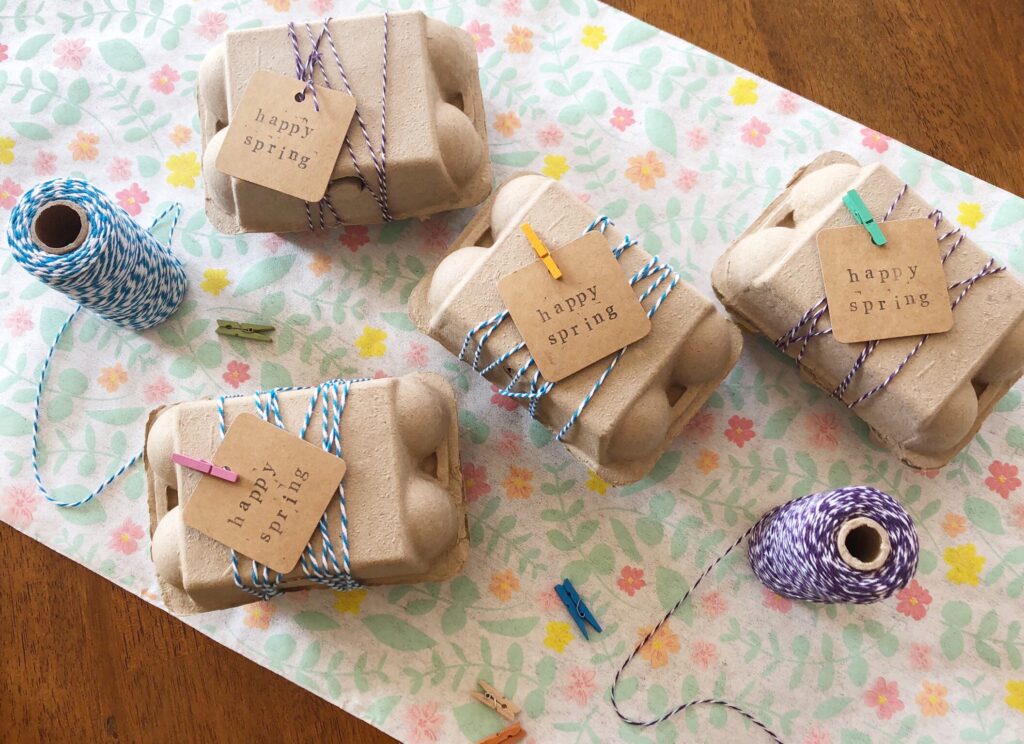 Items Needed To Make:
First, make your tags. I use this Rubber stamp set all the time! It is under $13, and perfect to add a personal touch to gifts. For this project, we put "Happy Spring" on the gift tags. So cute! Another option is to have your kids write on the tag to add a cute, personal touch for their teacher.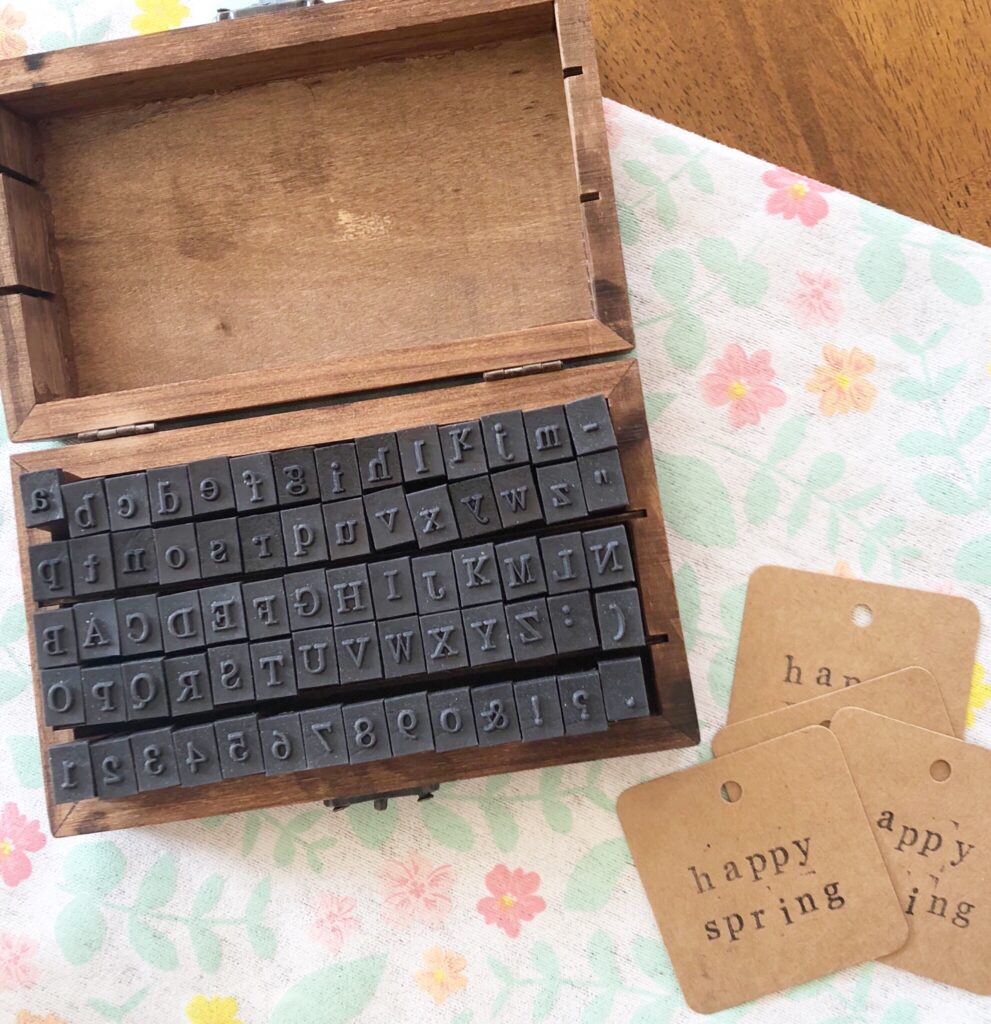 After you fill the carton with your candy or other filler, wrap it with whatever twine or ribbon you have chosen. I just wrapped it around the carton seven or eight times, and then I tied it on the bottom to hide the knot. There is really no right or wrong way to do this, just whatever you think looks good!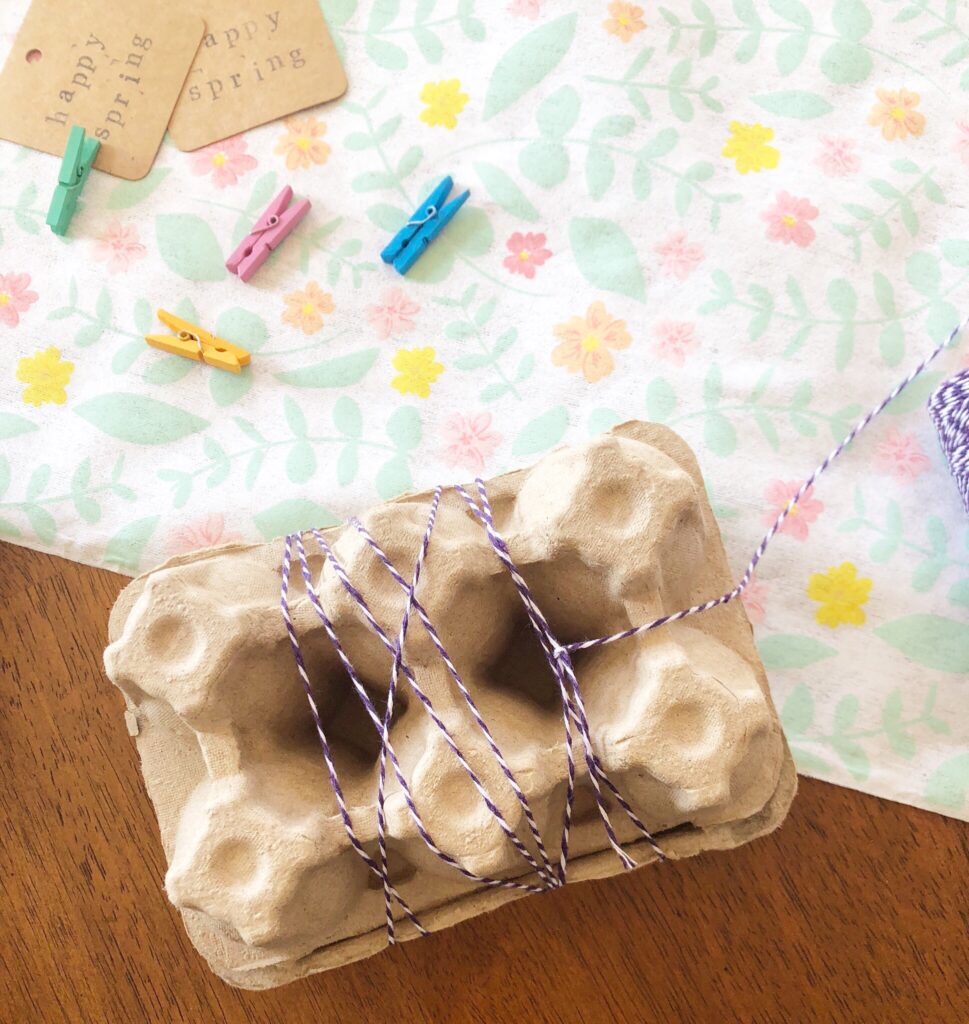 I used a mini clothespin to clip the tag to the bakers twine. It added some more spring colors to the carton!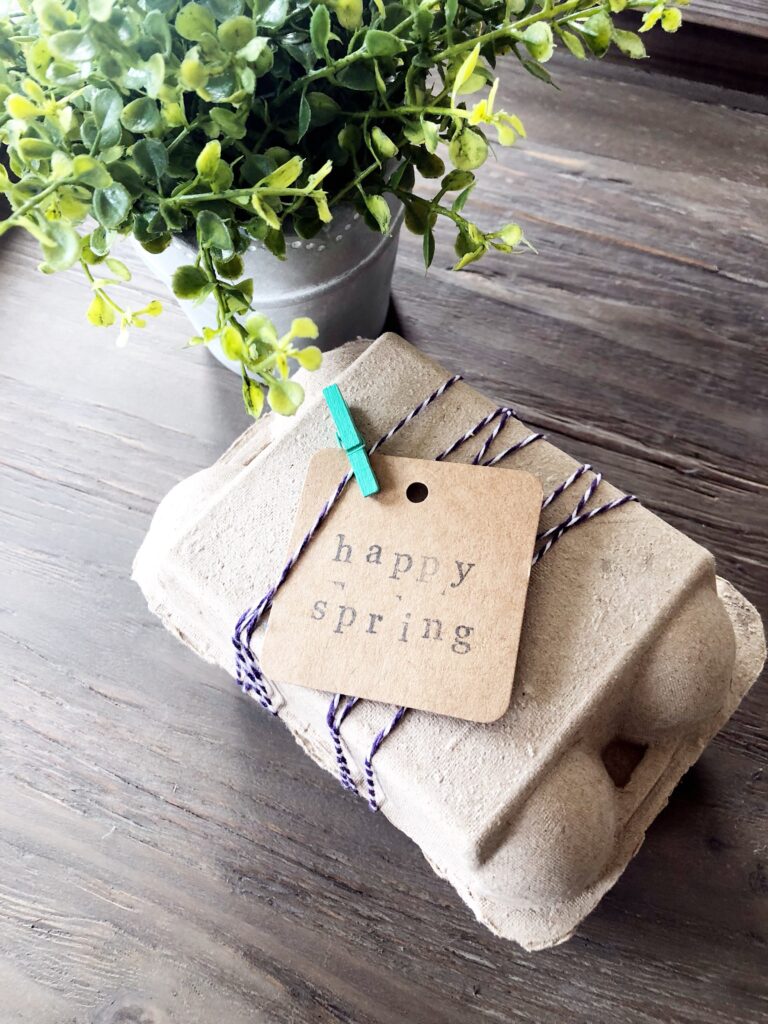 So simple and so cute! I hope whoever you decide to give this to thinks it is as cute as I do!
-Callie
Disclosure: This site may contain affiliate links for products and services that we recommend. If you make a purchase through these links, we may earn a small commission at no additional cost to you.