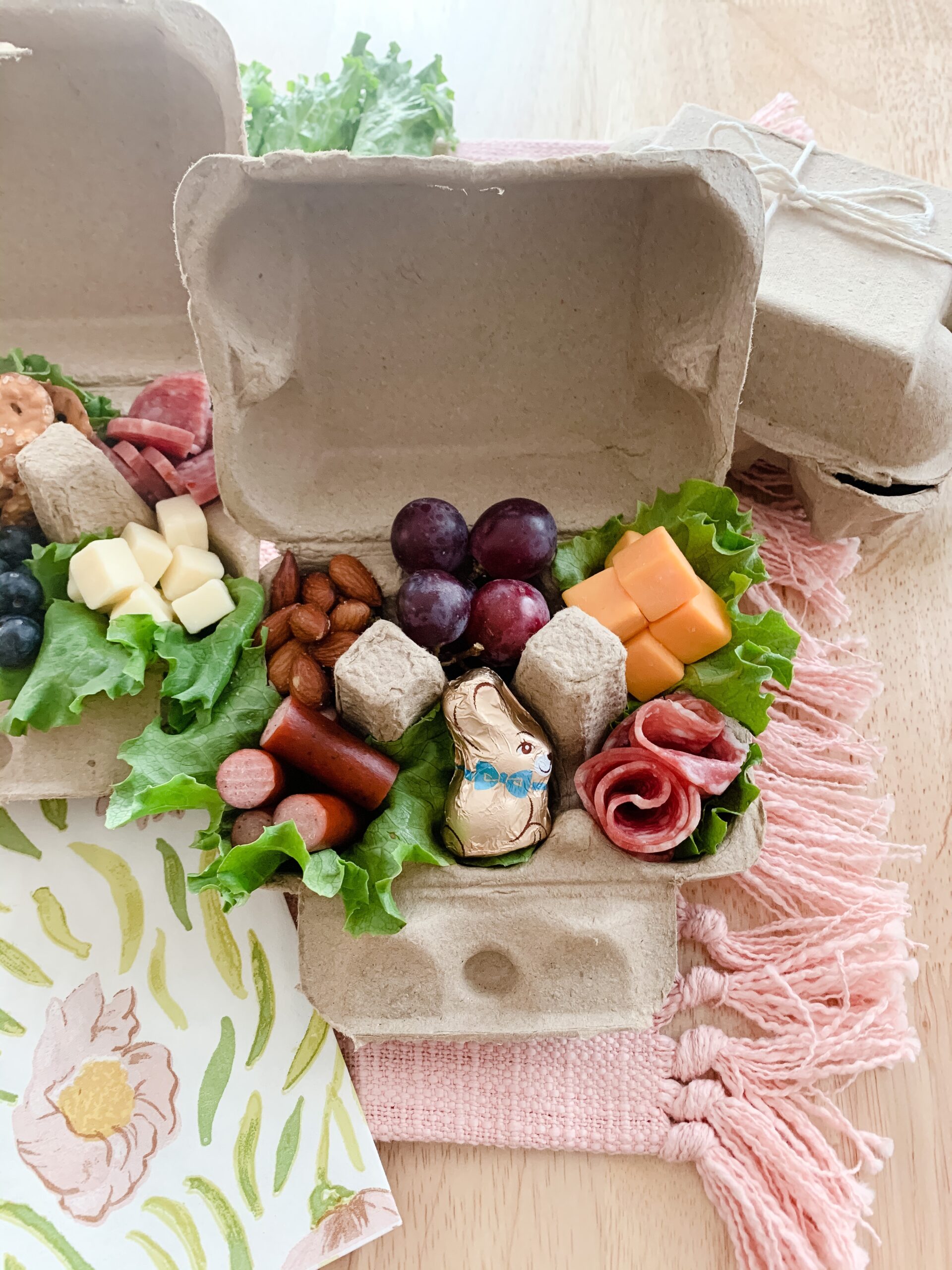 Make your Easter celebration extra fun with this adorable Egg Carton Charcuterie!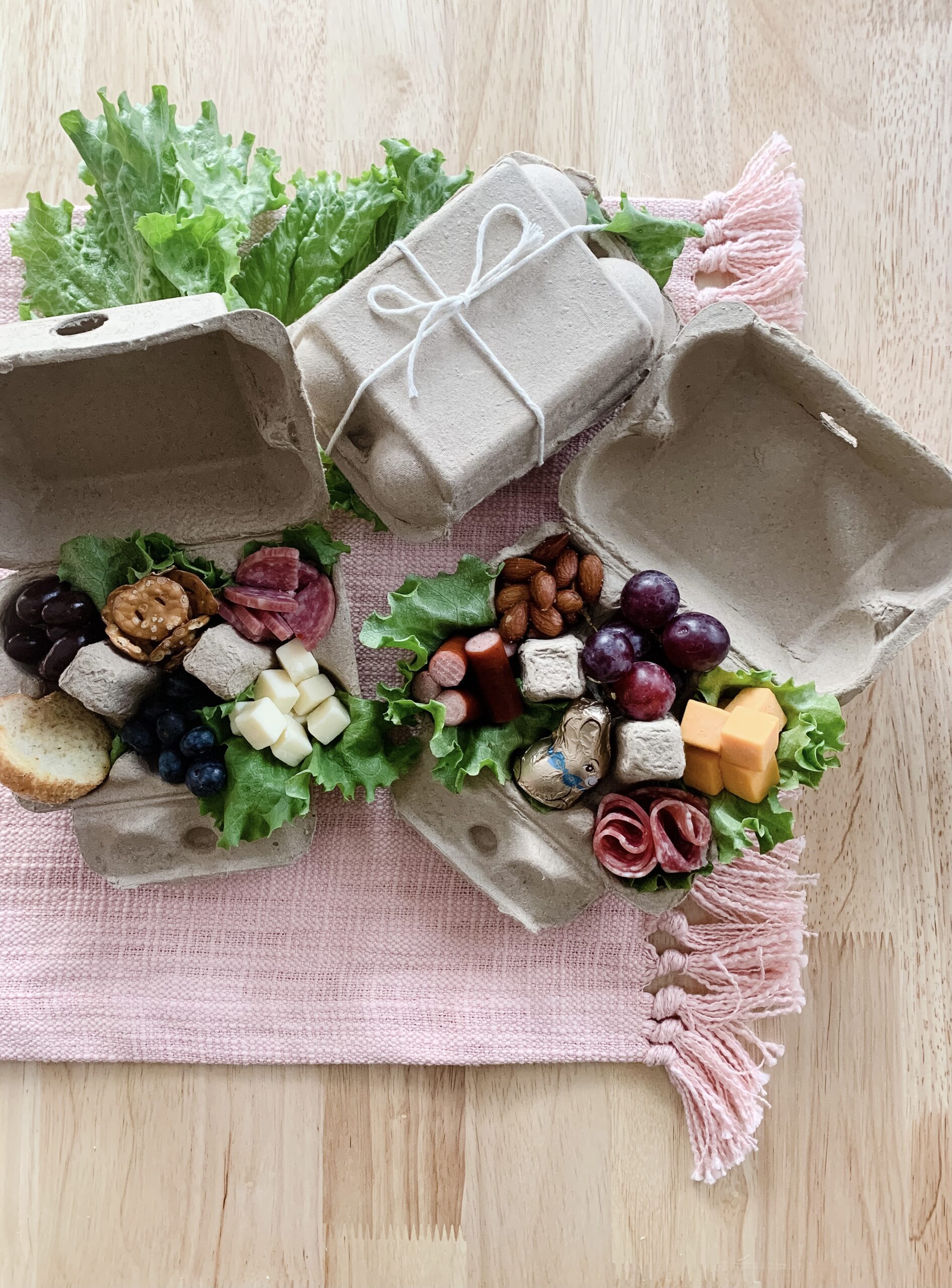 Egg carton charcuterie is so fun and simple! You will love how easy it is to put together ahead of time. Your guests will love that everything is portioned out and they are not all grazing off of the same platter.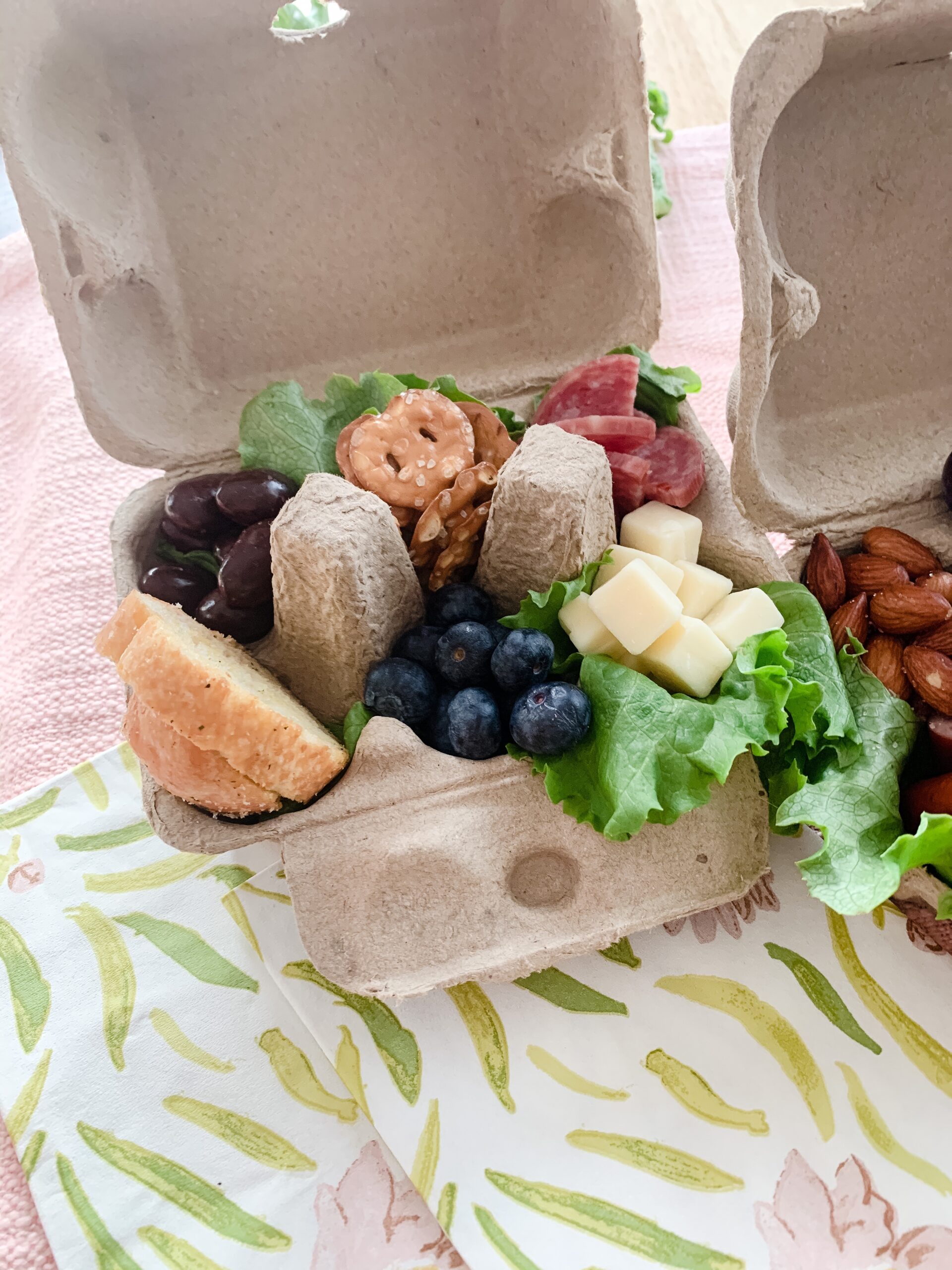 To make egg carton charcuterie, you will just need a few simple ingreidents:
Cardboard Egg Cartons (Natural and recycleable!)
Bib, butter or romaine lettuce leaves
Assorted meats and cheeses
That's it! Place a small piece of the lettuce in each of the egg areas of the carton and fill it up with goodies!
These sweet little egg carton cahrcuterie packages can be closed up and tied with a festive string or ribbon. Pop them in the refridgerator until your guests arrive!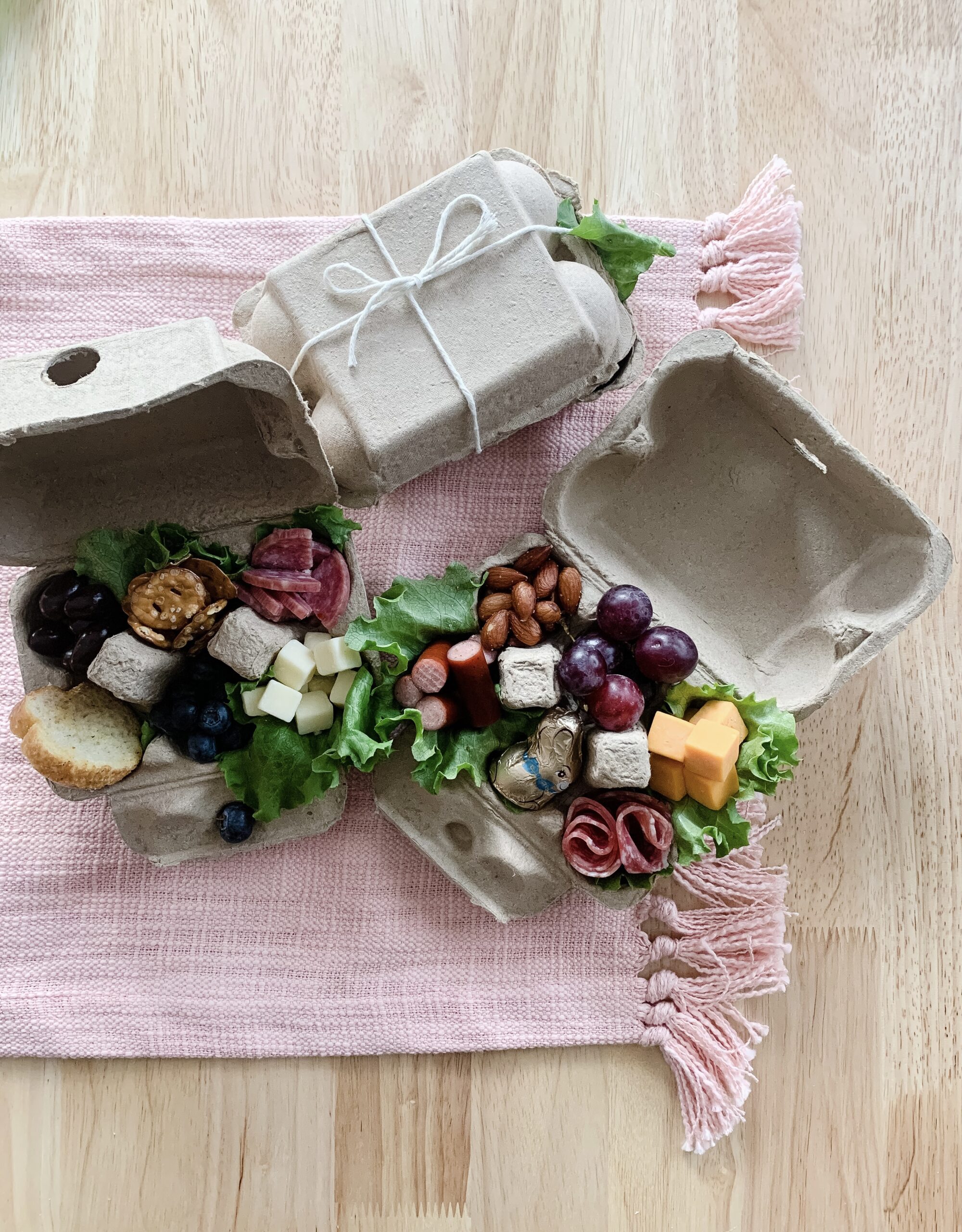 Here are great ideas for filling each of the egg holders:
cheese cubes
assorted nuts
chocolate eggs
olives
cheese Whisps
mini pretzels
assorted berries
fresh mozzarella chunks
mini salami 'roses'
grapes
chocolate covered nuts
dried apricots
If you do not have the little cardboard egg cartons, a regular egg carton works well too! A fun presentation. The washed lettuce also adds a base layer so that you do not have to worry about the used carton being clean.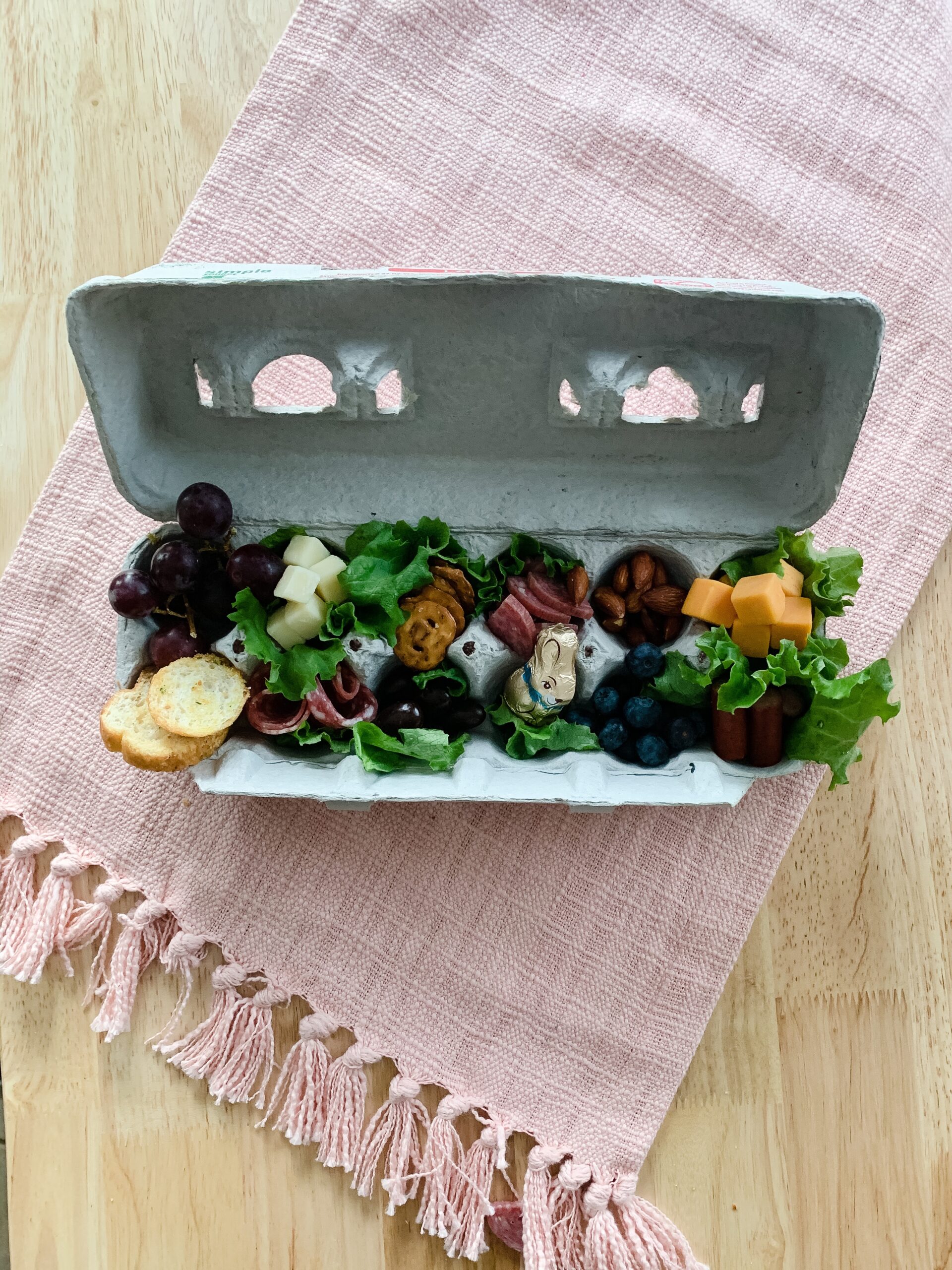 I hope you enjoy these fun Easter appetizers! If you are looking for more great ways to use these adorable little cartons, check out Callie's Easter post here!
-Happy Easter!
Kelly