Sensory play is a great way to teach your kids while also entertaining them. This Edible Rainbow Sensory Play enhances their fine motor skills, teaches them about some of their senses and helps with their cognitive development.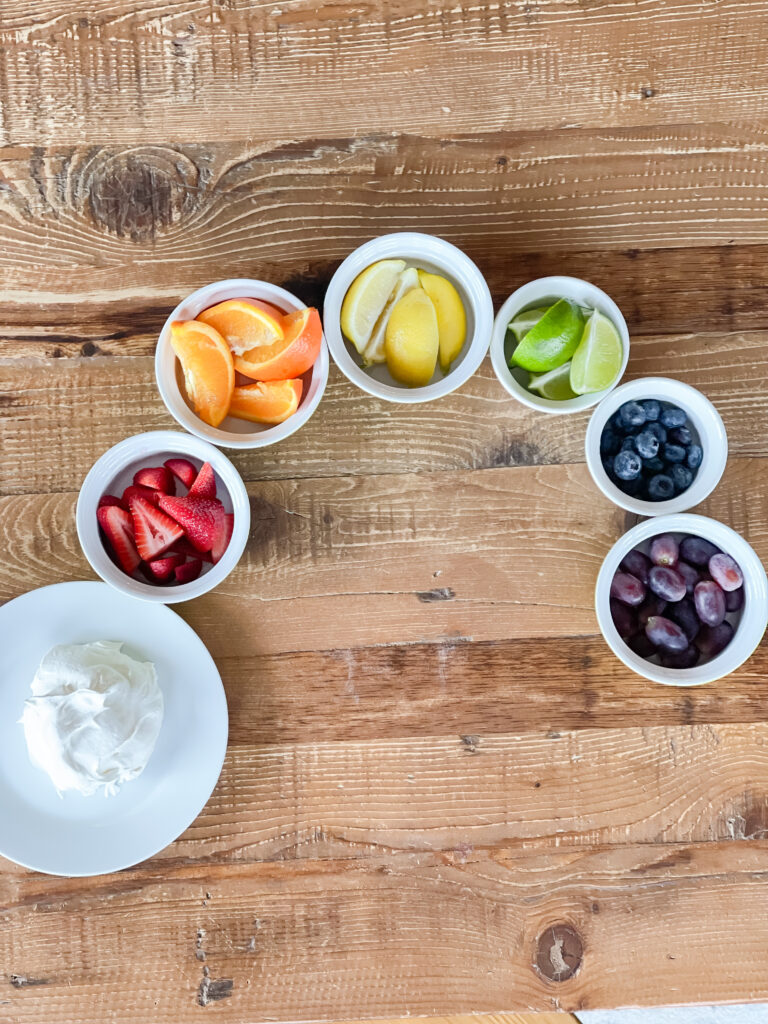 My toddlers love sensory play! As a stay at home mom, I'm always trying to think of new sensory activities and this Edible Rainbow Sensory Play was a lot of fun.
I decided to go rainbow theme this time as St. Patrick's Day is just around the corner. Also, my girls love rainbows, so it was a natural fit.
We do a lot of nonedible sensory play…uncooked oatmeal, rice, pasta and chickpeas to name a few. They also love playdoh, bubbly water and kinetic sand. So this go around, I decided it was time to do another edible sensory activity.
Check out our Edible Finger Paints activity sometime!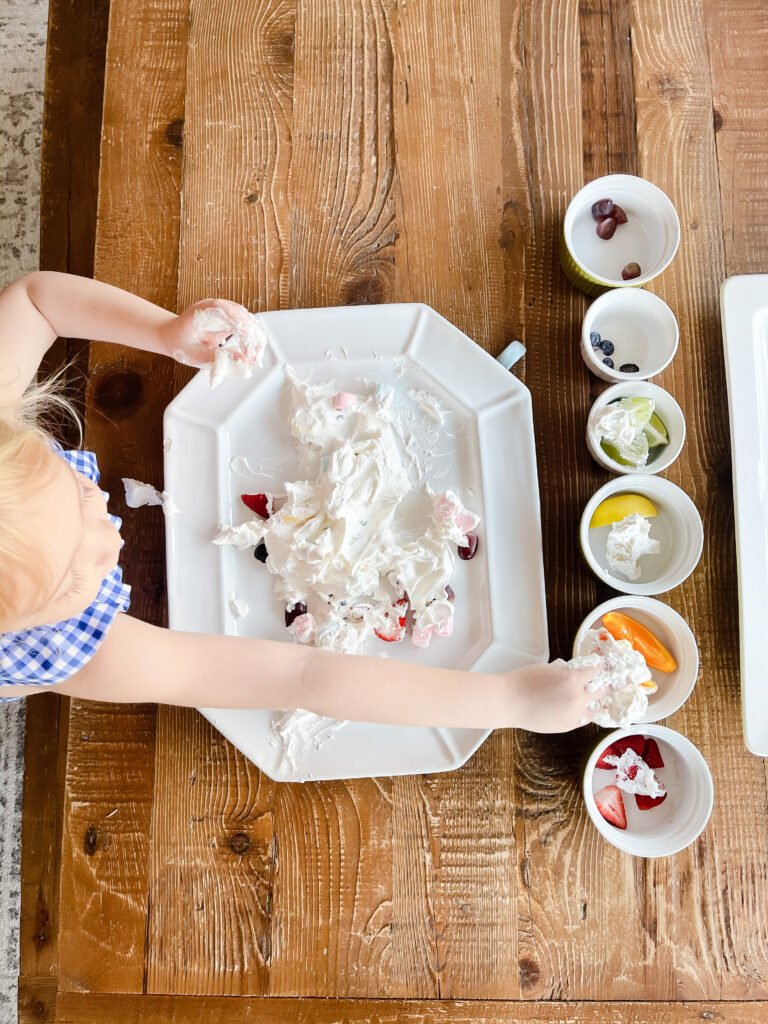 What's great about this activity is that it works on colors and the senses of touch, smell, sight and taste! We also briefly discussed Roy G. Biv, aka the colors of the rainbow (Red, Orange, Yellow, Green, Blue, Indigo and Violet).
What you'll need:
Strawberries
Orange
Lemon
Lime
Blueberries
Red Grapes
Cool Whip
Lucky Charms Marshmallows (Optional)
Small bowls
Platter
Instructions:
Wash and slice all fruits and place separately in small bowls.
Sprinkle fruits and marshmallows (if using) on platter saving a few in each bowl.
Spread top with Cool Whip.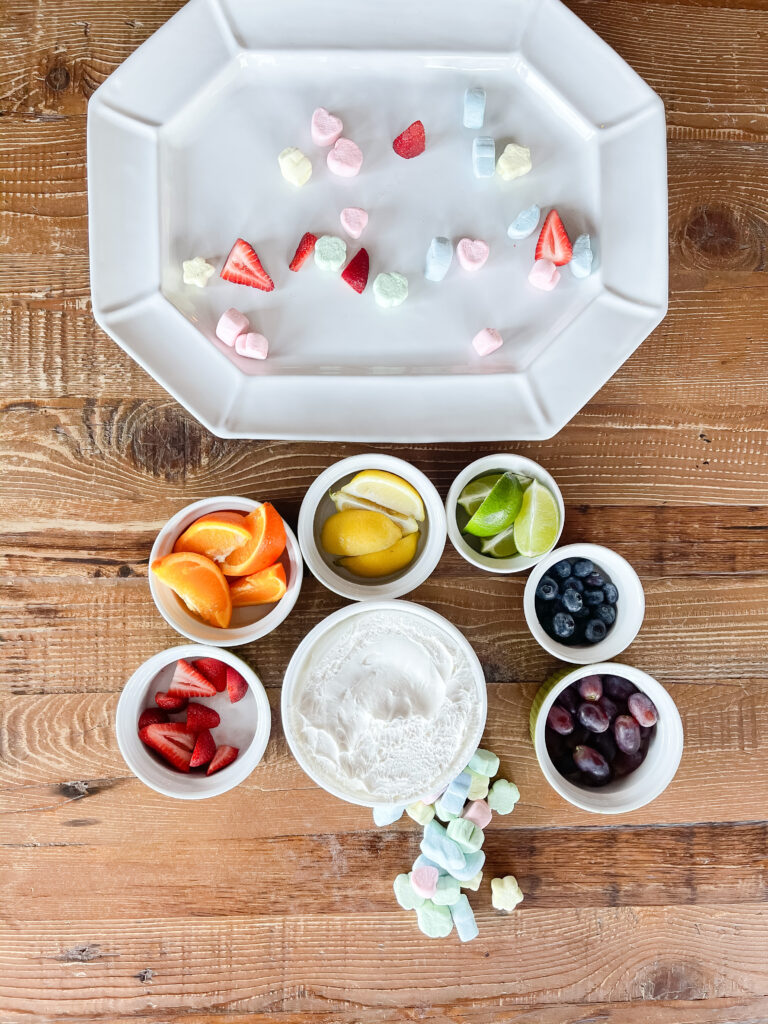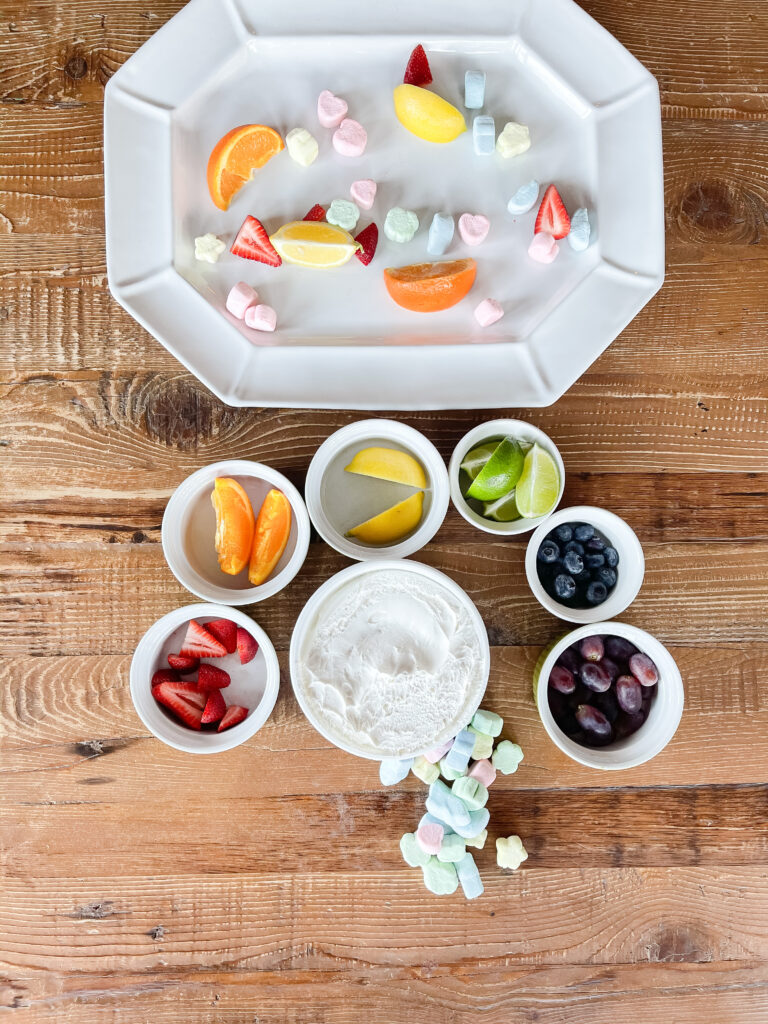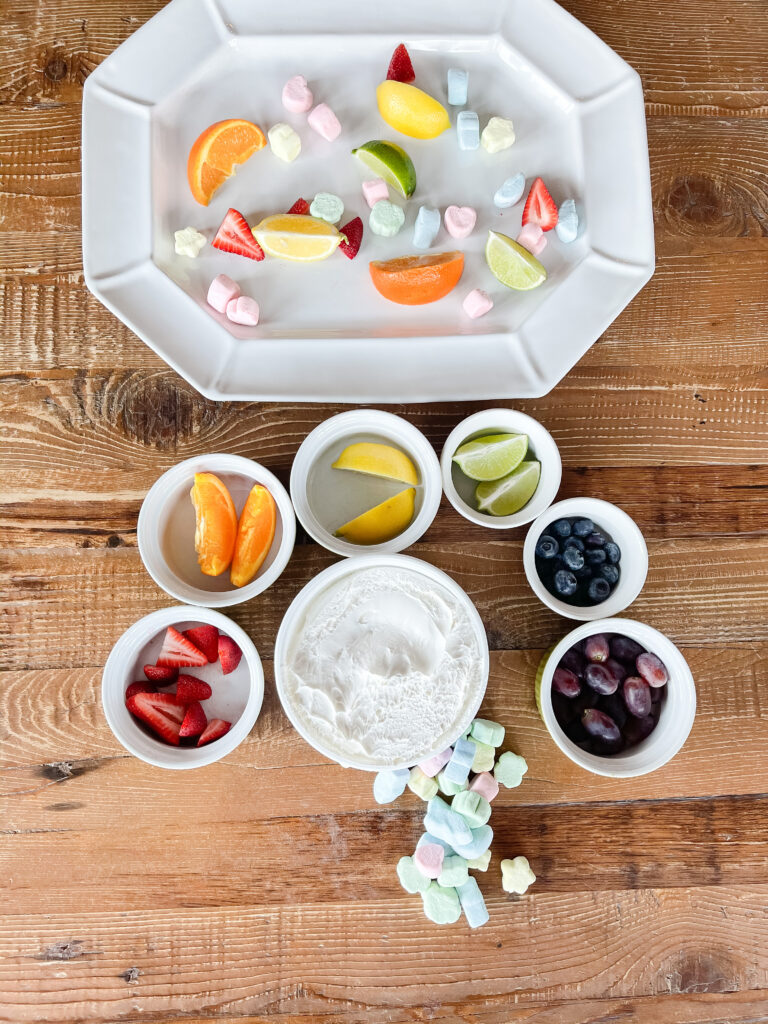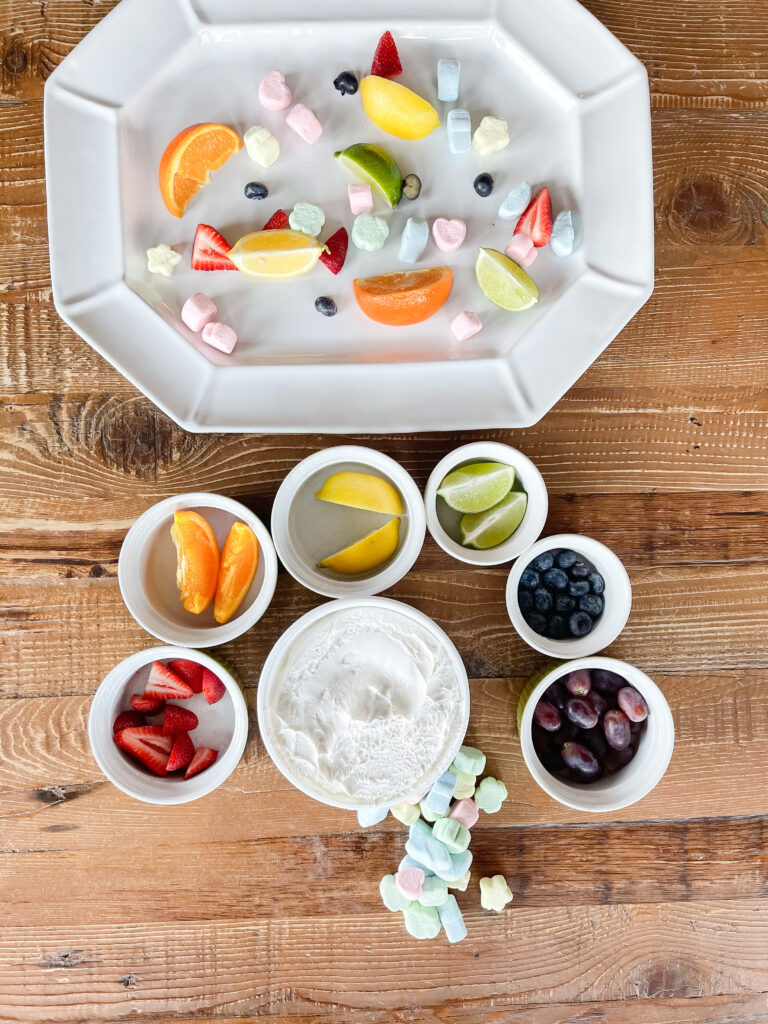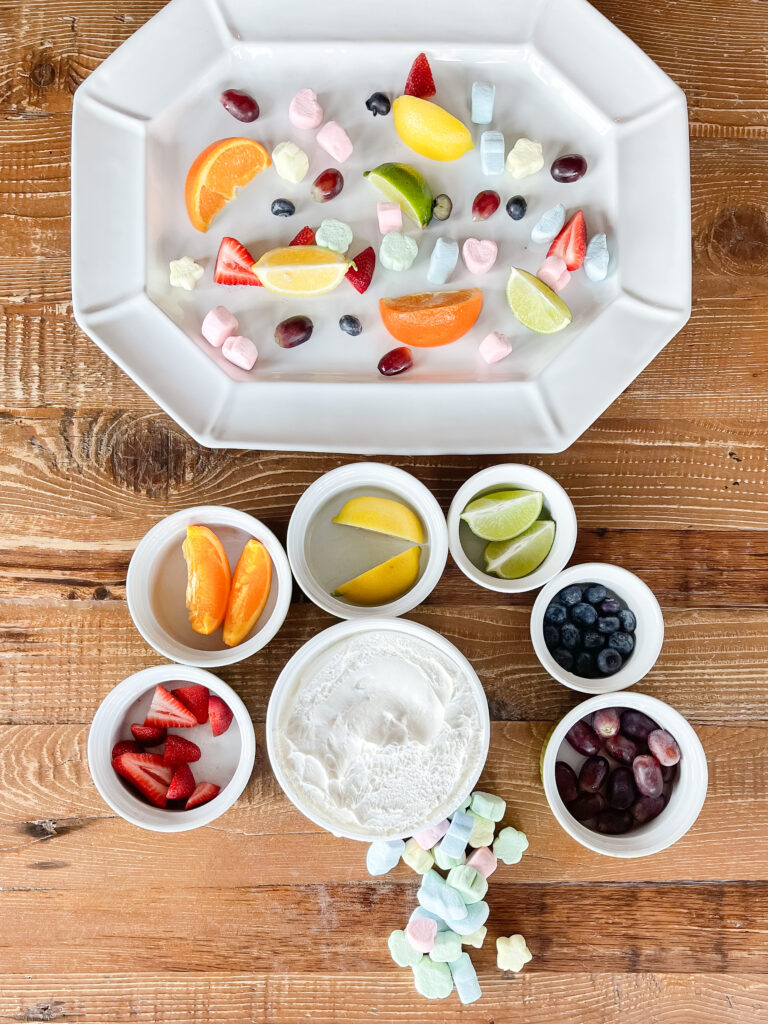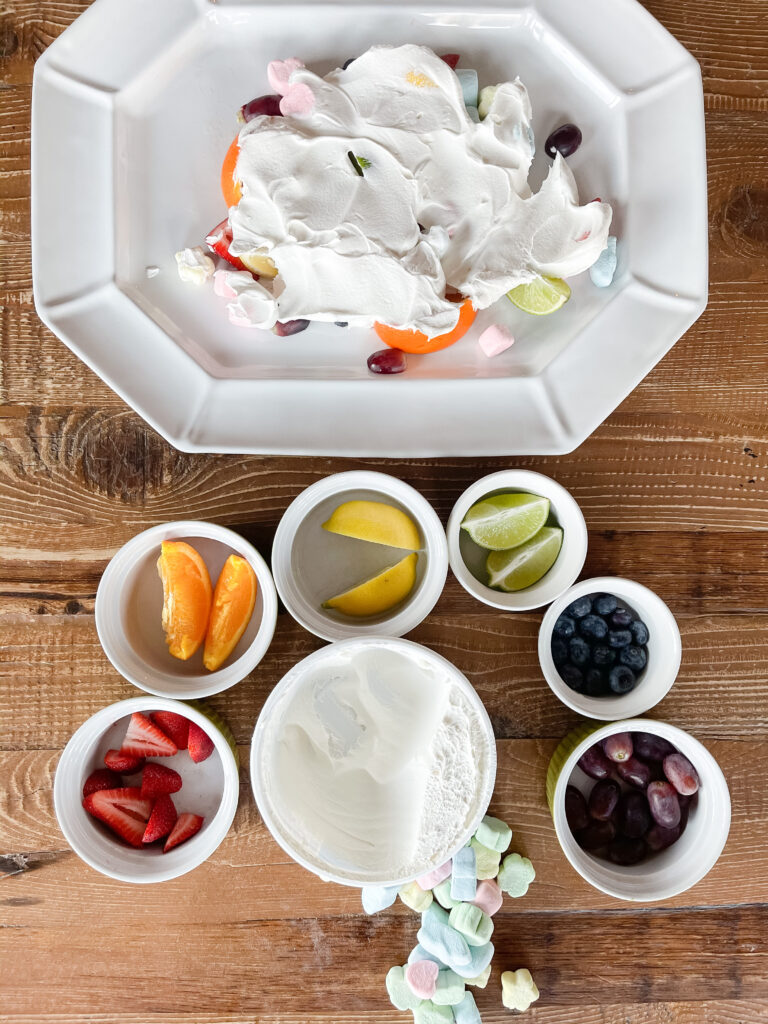 Activities:
There are so many ways to use with this Edible Rainbow Sensory Play. First, I asked the girls to find and sort all of the fruit and marshmallows by color. My 4 year old was able to do this and put into the appropriate bowls. My 2 year old needed my assistance.
Then, I asked them to tell me what colors the fruits and marshmallows were. I also asked about how the different foods felt, smelled and, best of all, how they tasted.
The last thing we decided to do was probably the favorite part for my 4 year old. I had the girls dump any of the fruit and marshmallows they didn't eat into a strainer. I then let them take turns spraying the Cool Whip off the fruits. They loved revealing the bright fruit once again!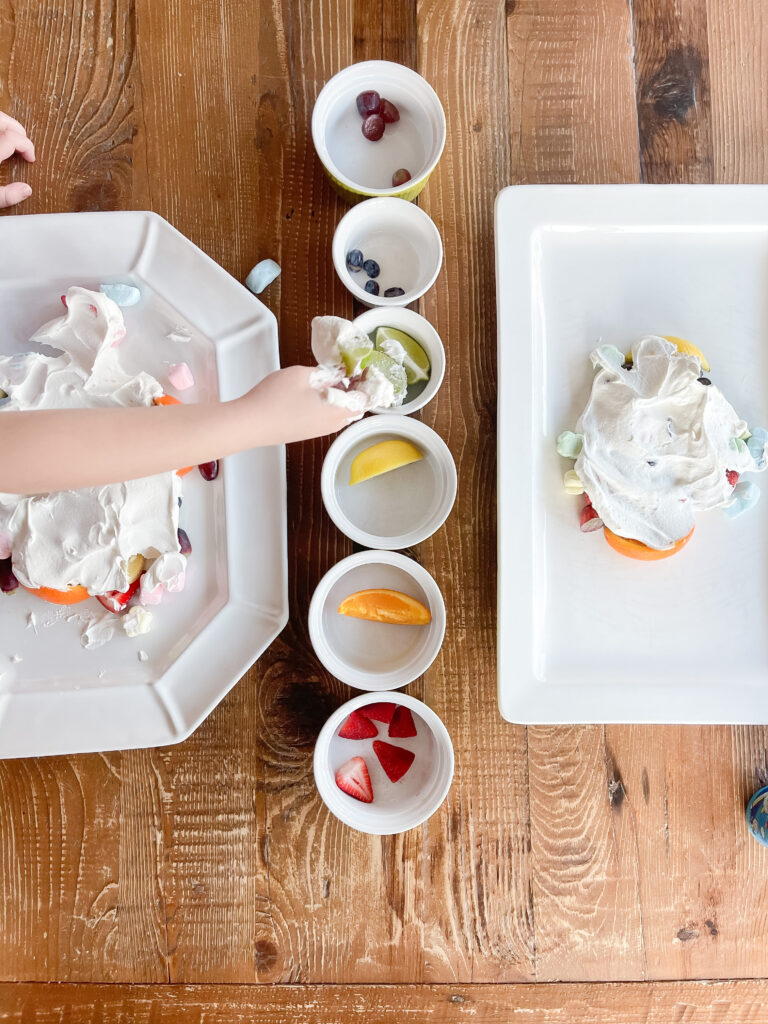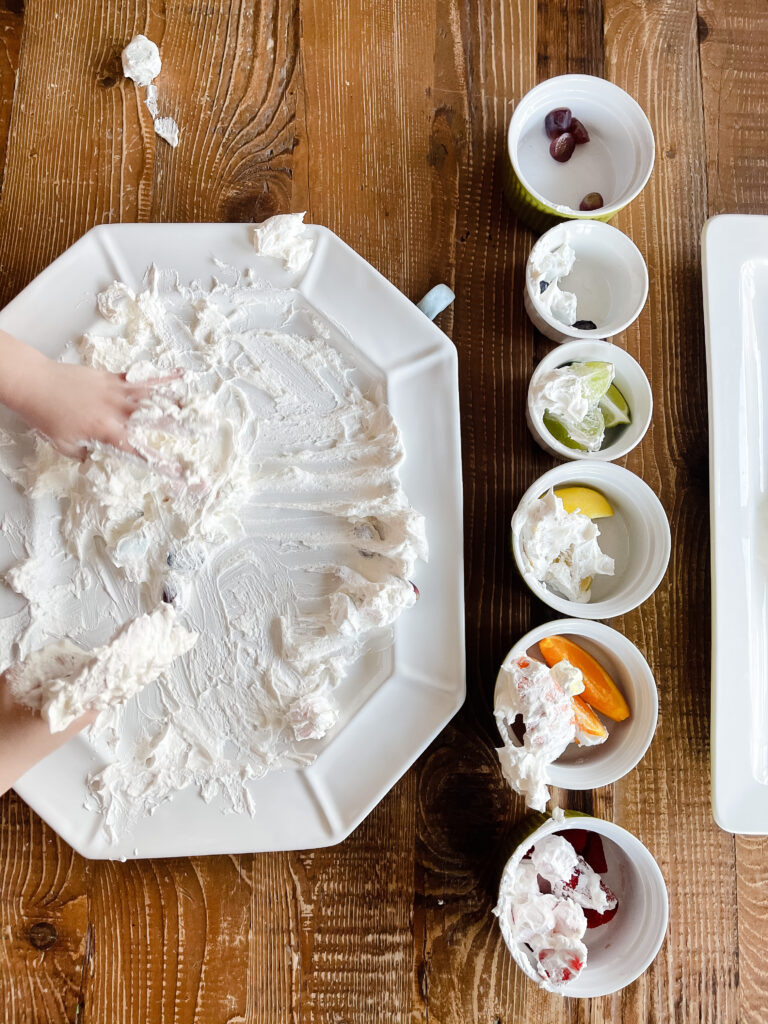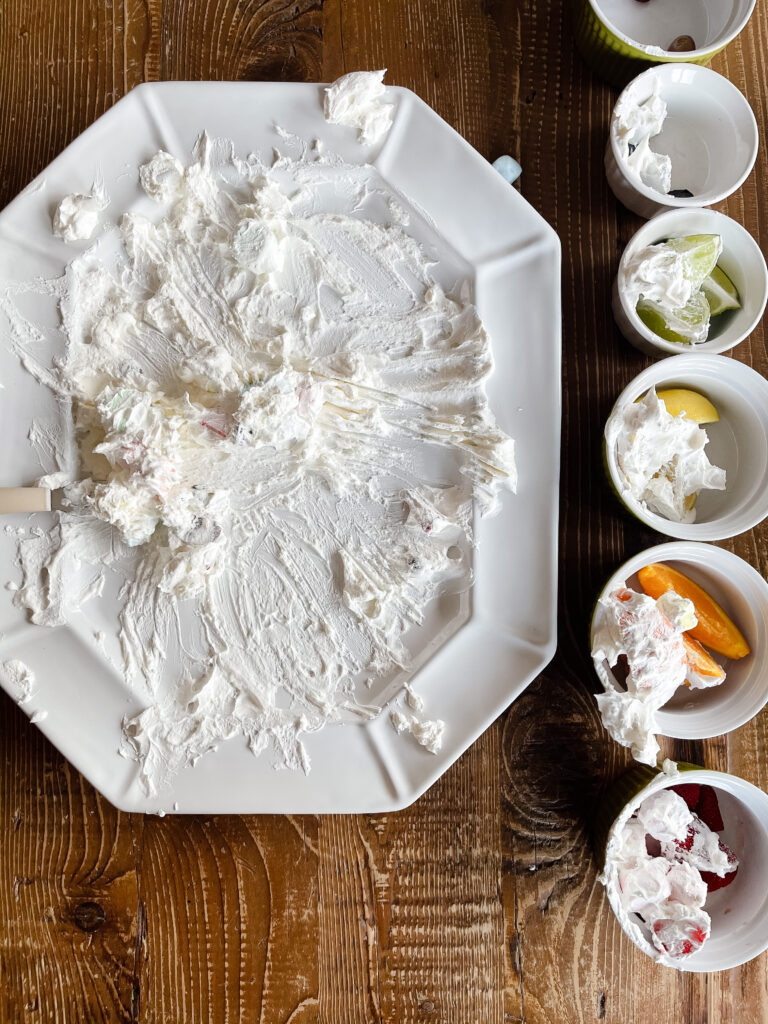 You should definitely try this easy Edible Rainbow Sensory Play soon!
Happy Playing,
Brittany