Edible finger paints are so easy and fun for your toddlers. Using items you probably already own, you can create an exciting sensory experience and craft all while covering snack time.
Will this gloomy weather ever end?! Between that and the germs that are everywhere this winter, I'm trying to keep my littlest two entertained without leaving home. So last week, I whipped up some edible finger paints that kept the girls entertained for over 30 minutes. Hallelujah!
The edible finger paints were simple to make and very easy to clean up. They didn't stain the girls' hands and came out of their clothes in the wash.
I ended up using white chocolate pudding mix because it is a lighter color than vanilla, but if vanilla is what you have on hand, it will work fine.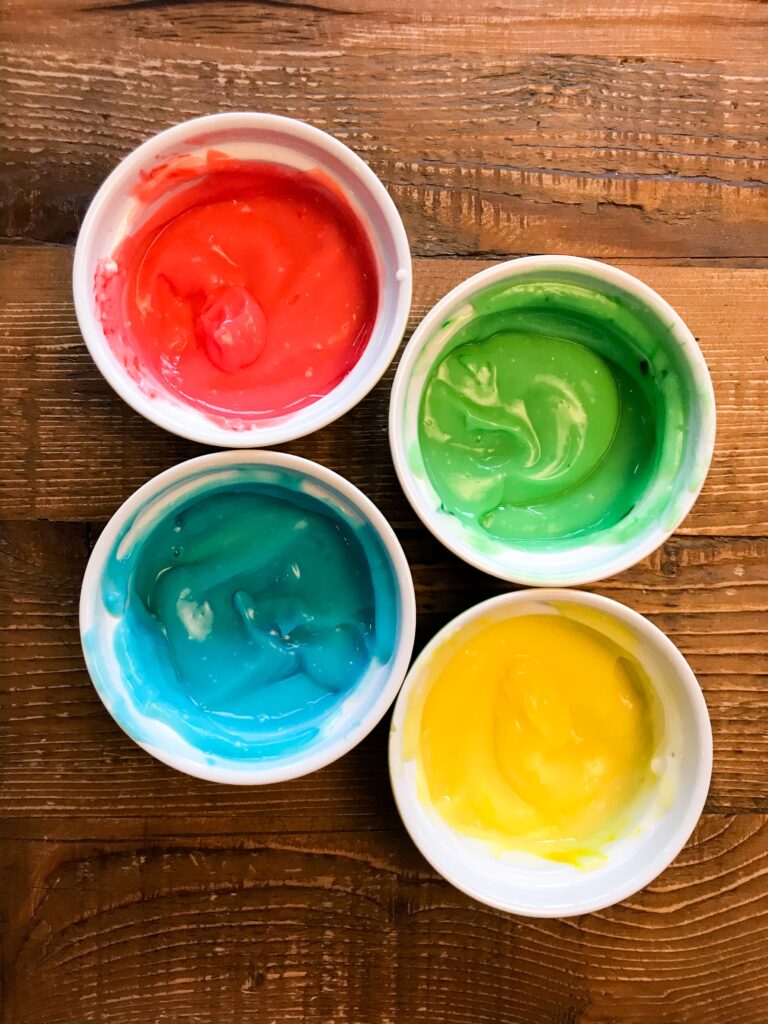 Items needed:
1 box white chocolate pudding mix
2 cups cold milk
Whisk
Gel food coloring
Spoons
Small bowls
Optional: paper, sheet pan, paintbrushes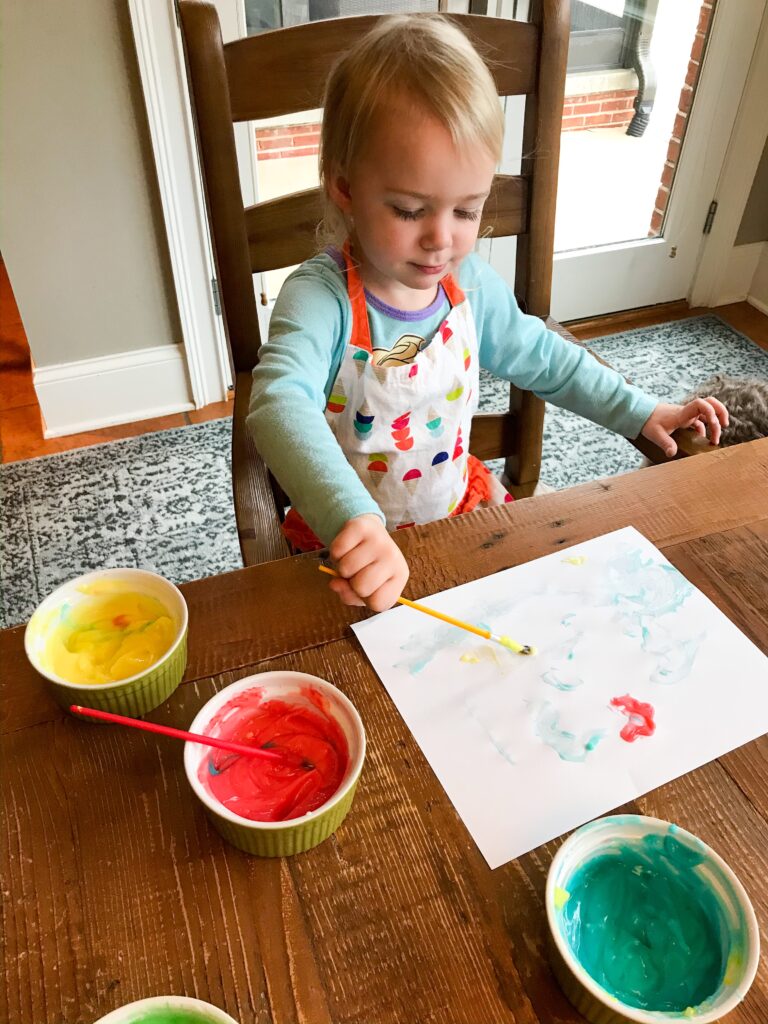 Directions:
Whisk milk and pudding mix until mixture thickens. Divide among bowls and add food coloring to each container. (I used a few drops in each.) Mix to incorporate color.
Give child finger paints and paper or a sheet pan to start their creations. They could even paint on the countertop too.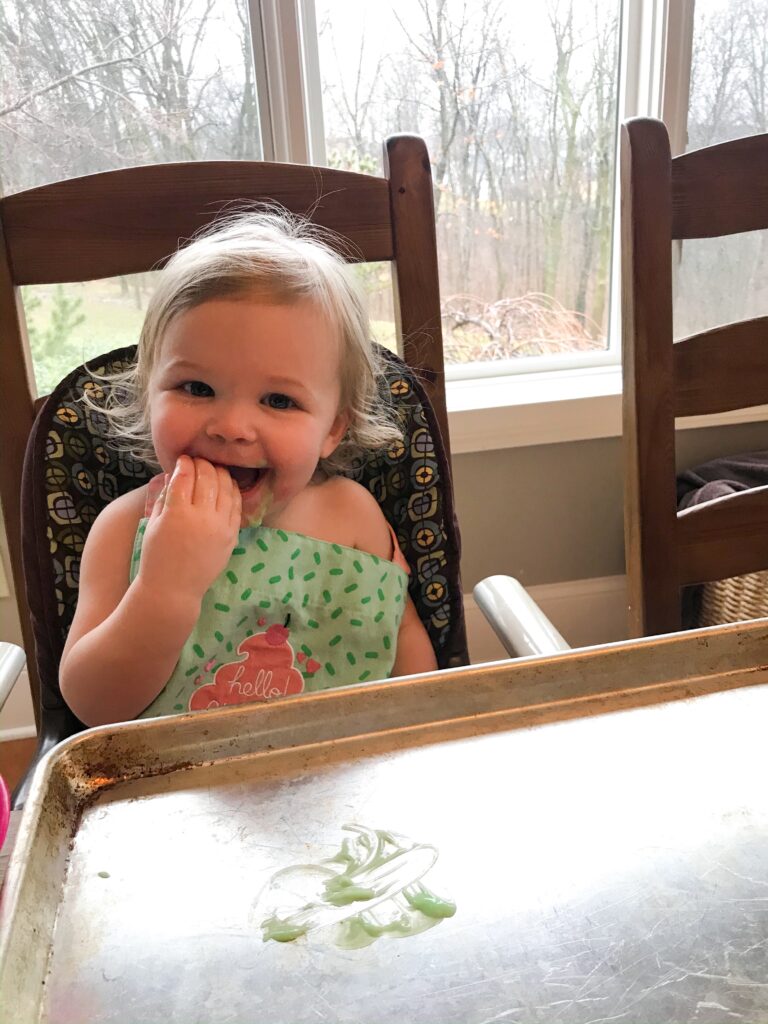 My 3 year old decided she didn't want to get messy and asked for paint brushes. My one year old dived right in.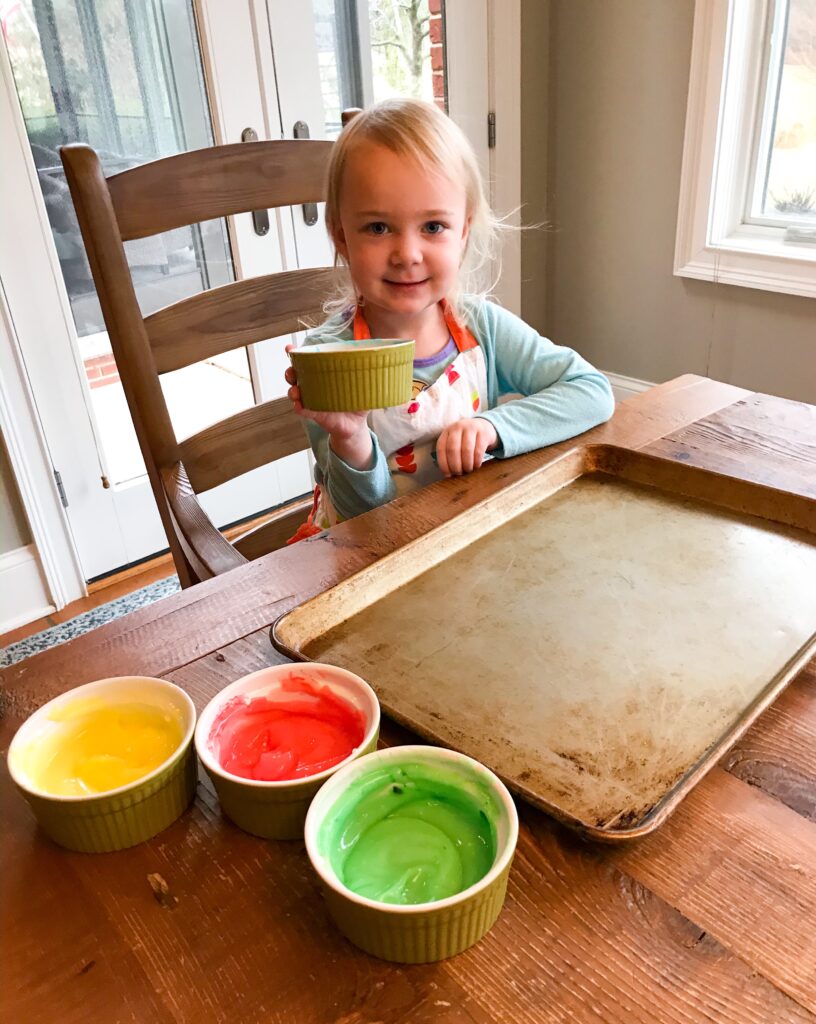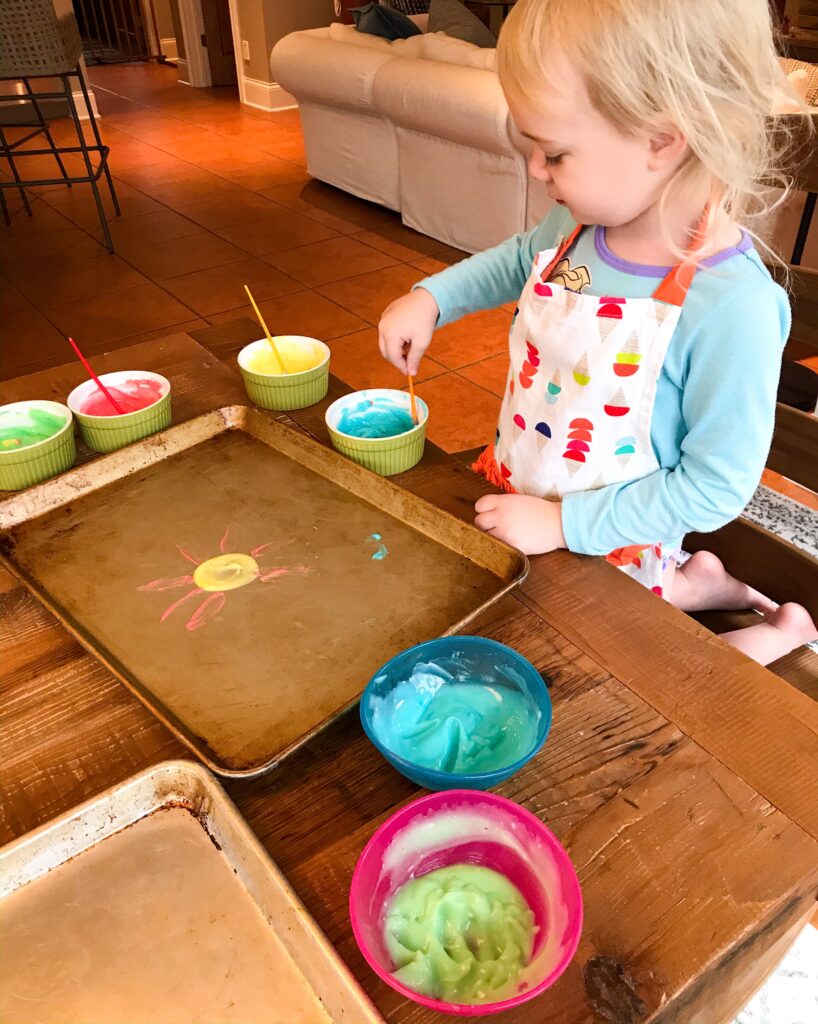 It was a cute sensory experiment and we will definitely be making edible finger paints in the future!
-Brittany
Looking for more toddler crafts, check out these Valentine themed ideas.