Who loves giving gifts?! Gift baskets are the perfect gift for any occasion! Perhaps I love giving them because of how much fun they are to receive. They are like a grown up's equivalent of a LOL doll or hatchimal…you never know what all could be hiding in there!
I tend to take little gift baskets wherever I go. I make these so often that I frequently stock up on small gift basket items. These are perfect for new babies, new mothers, new homes and birthdays. Putting it all together yourself is much less expensive and more personal than buying it online. Here's a couple easy steps to make gift baskets for your friends and family:
Find the perfect fillers
Choose items that you would personally love. For me this almost always includes a candle! When your favorite scent goes on sale, grab a couple extra for gift giving. Also grab inexpensive hand towels, cute faux plants, lotions and hand soaps.
Select a container
Use a plastic bowl from the dollar store, an old crate you found at the farm, or a wire basket like this target one! I usually do not take off the tags if it is new as this is part of the 'gift'.
Grab some cellophane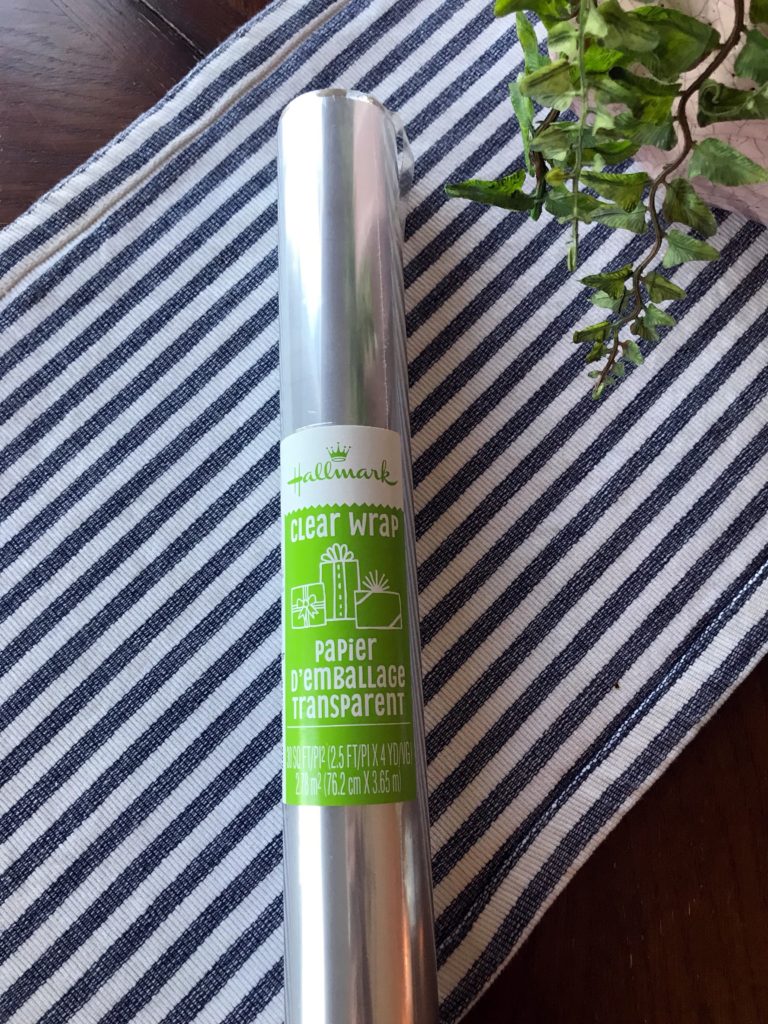 This is from the card aisle at almost all grocery and supercenter type stores. It is clear cellophane. Perfect for wrapping!
Fill your basket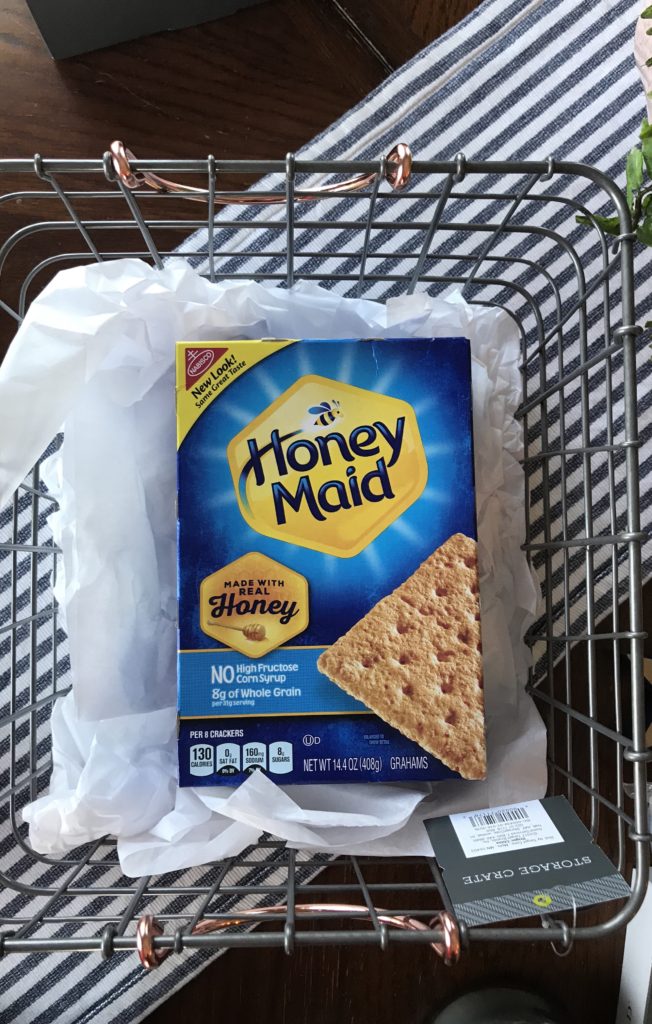 Please remember that let down feeling you get when you realize your fancy corporate gift basket was actually two things on top of a bunch of cardboard stuffing! Not cool! When you need to help support the smaller gifts on top, use fun fillers. For this particular basket I used s'mores ingredients but have also used other candy or hand towels. These crackers provided the perfect platform when my other items didn't quite reach the top. It also added a surprise as most of the s'mores components were hidden until unwrapping.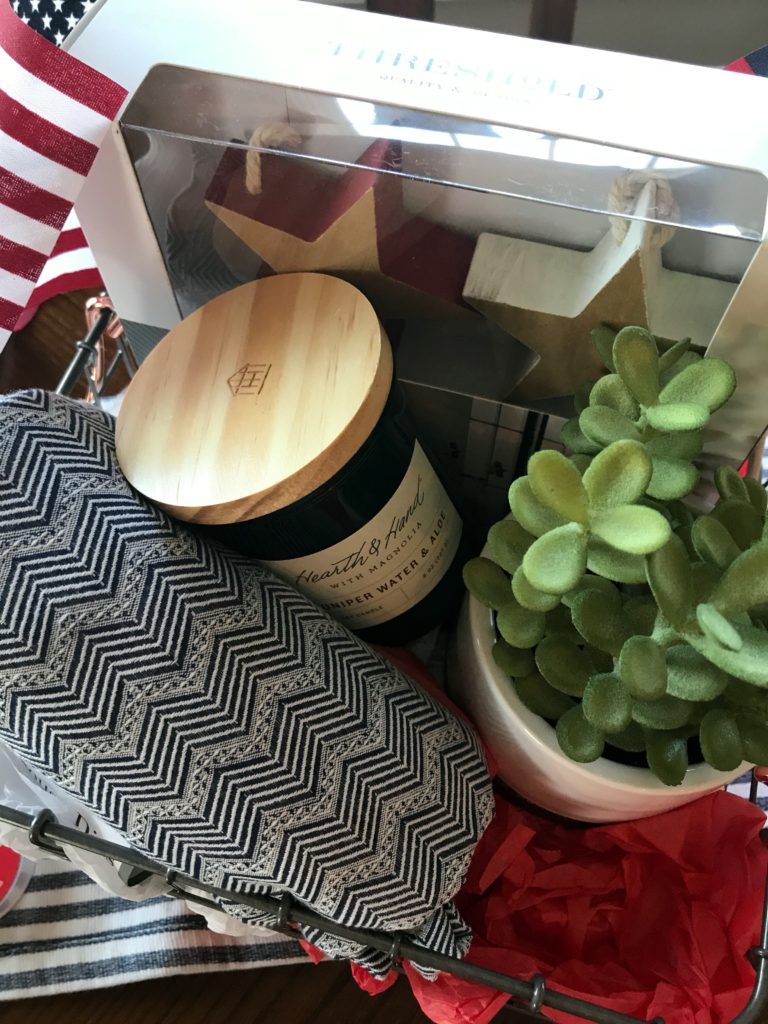 Perfect ingredients for a housewarming gift for sweet friends!
Wrap it up
This is very easy for smaller baskets but can be tricky when you choose an odd shaped or oversized basket. In those cases I will criss cross the cellophane paper on the table in an X so that when I pull it all up and together, it will cover the container and the goodies.
Tie it with a note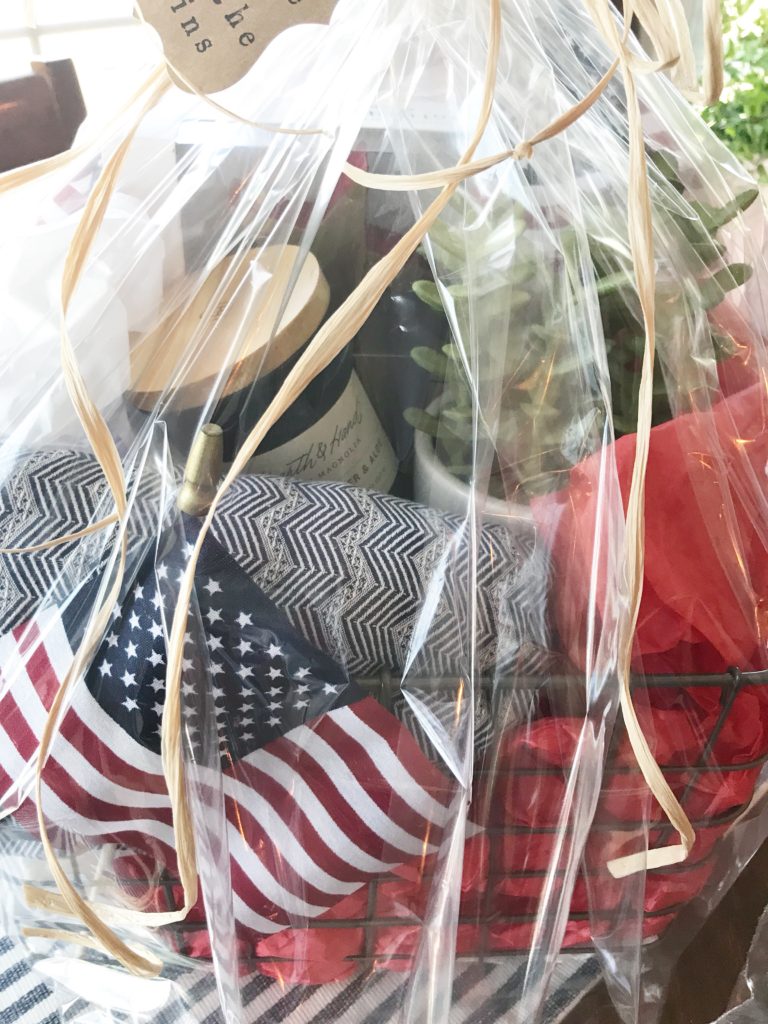 Use wrapping ribbon, satin ribbon, or in this case raffia. Sometimes it is easiest to use a rubber band to pull all the cellophane up and together and then add ribbon after it is secured.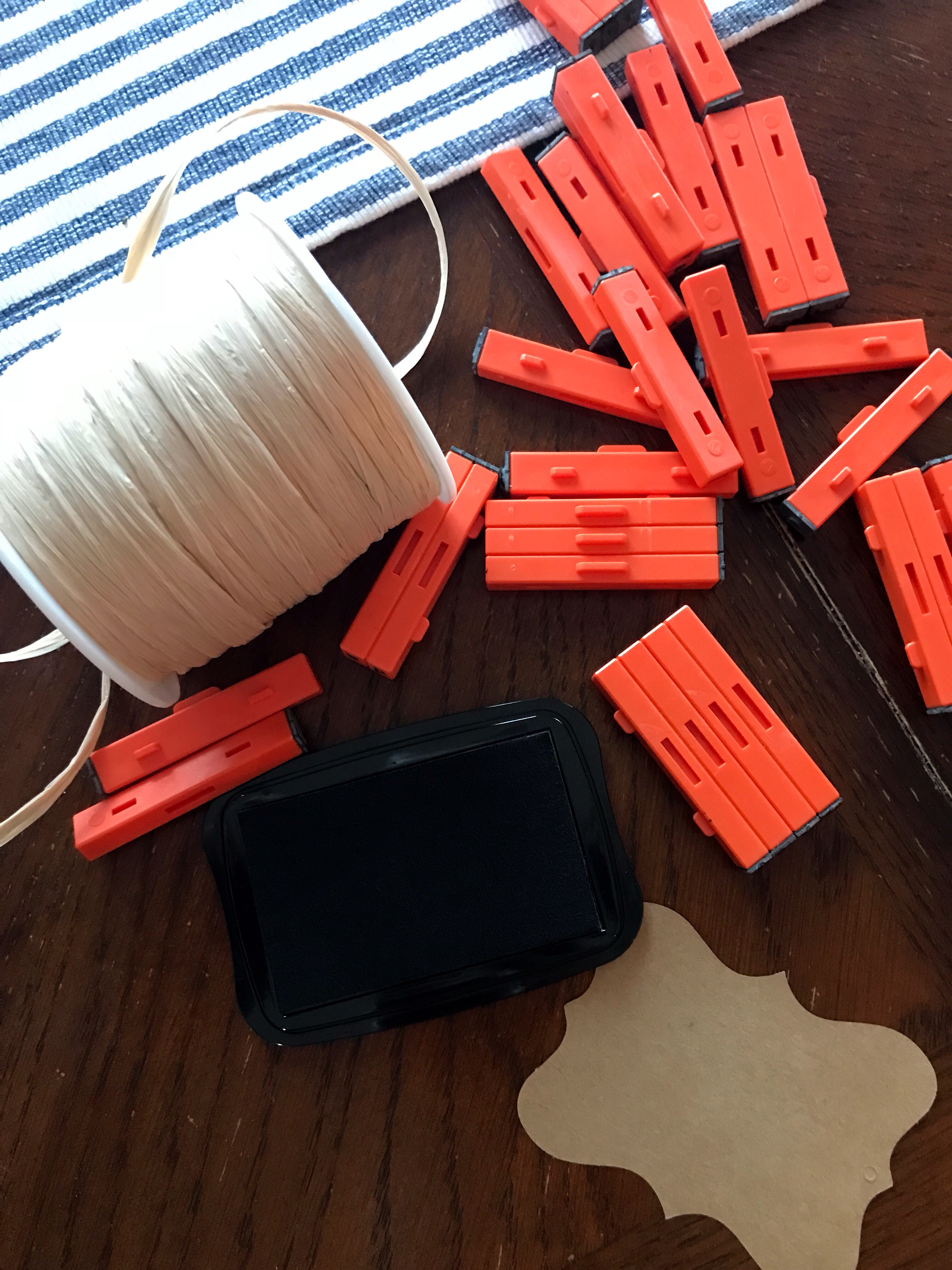 This little stamp set has helped me label so many things…simply plug the letters together to form different words. Stamp, ink and mini cards are from Hobby Lobby. Similar stamp here.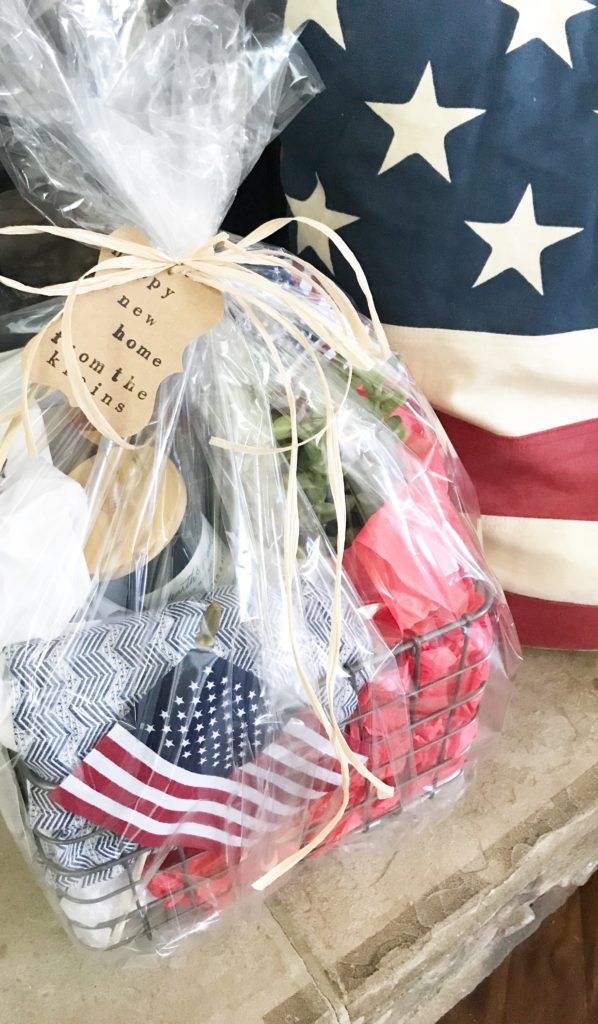 Lastly, give it with hugs! So much more personalized this way! Your friends will love it!
Cheers
-Kelly