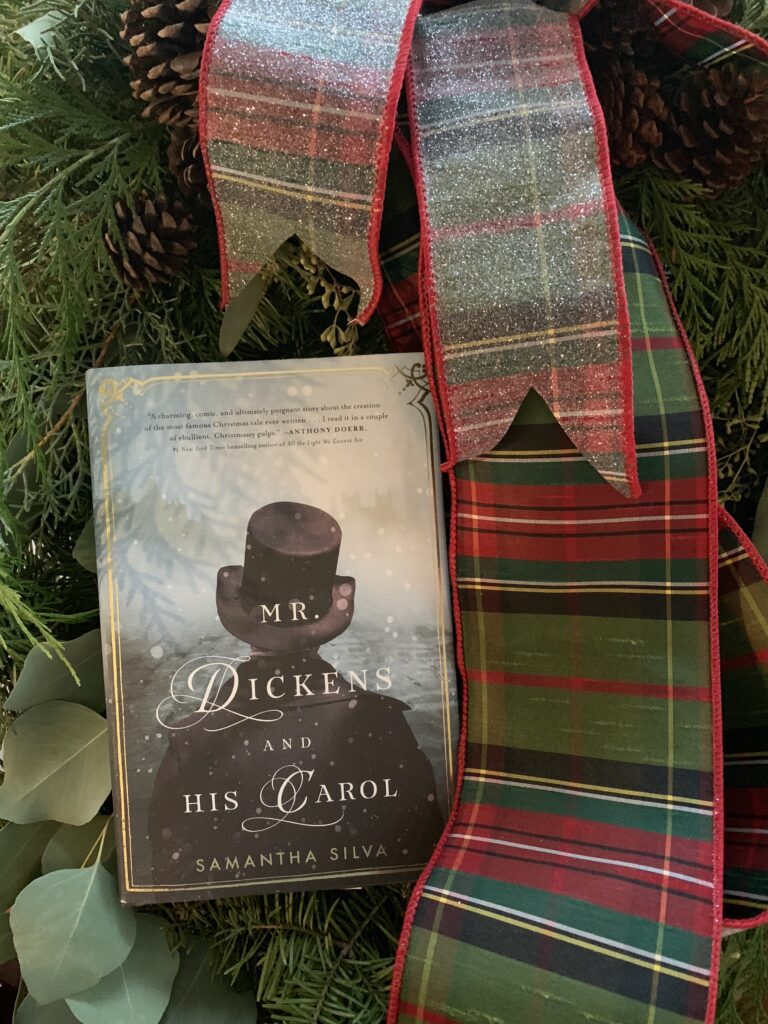 Our December book review will certainly get you in the Christmas spirit! Mr. Dickens and His Carol by Samantha Silva is the "It's a Wonderful Life" of Christmas books. If you are a George Bailey fan, you will love this historical fiction based on the life of Charles Dickens.
Every December I watch "It's a Wonderful Life" while addressing Christmas cards and wrapping presents. I love the message behind that movie. This novel, Mr. Dickens and His Carol, gives the reader all the same feelings. Here were my favorite lines in the book that definitely had me thinking of the movie.
"I know that of late I've pitied myself a poor man–poor in love, in riches, in prospects. But I've learned, in these days of your absence . . . that whatever I suffered was a poverty of my own vision . . .Forgive me for not seeing that I am rich in all ways . . . Wealthy beyond all imagining."

Mr. Dickens and His Carol, page 269
The story is a sentimental tale set in London in the 1800's. Charles Dickens finds himself with a severe case of writers block at the same time his publishers are expecting a Christmas novel. His wife has just given birth to their sixth child and he finds himself stressed. It seems everyone wants something from Mr. Dickens which leaves him feeling overextended. Is it possible he has reached his breaking point?
Through the intervention of friends, family and even a spirit or two, Charles pulls himself together, reevaluates his priorities, and writes the best Christmas story of all time: A Christmas Carol. The magic of the book transforms Christmas for the entire world and leaves Dickens a changed man.
Mr. Dickens and His Carol is another debut novel! You can check out the author Samantha Silva here. I will be patiently waiting for more of her books!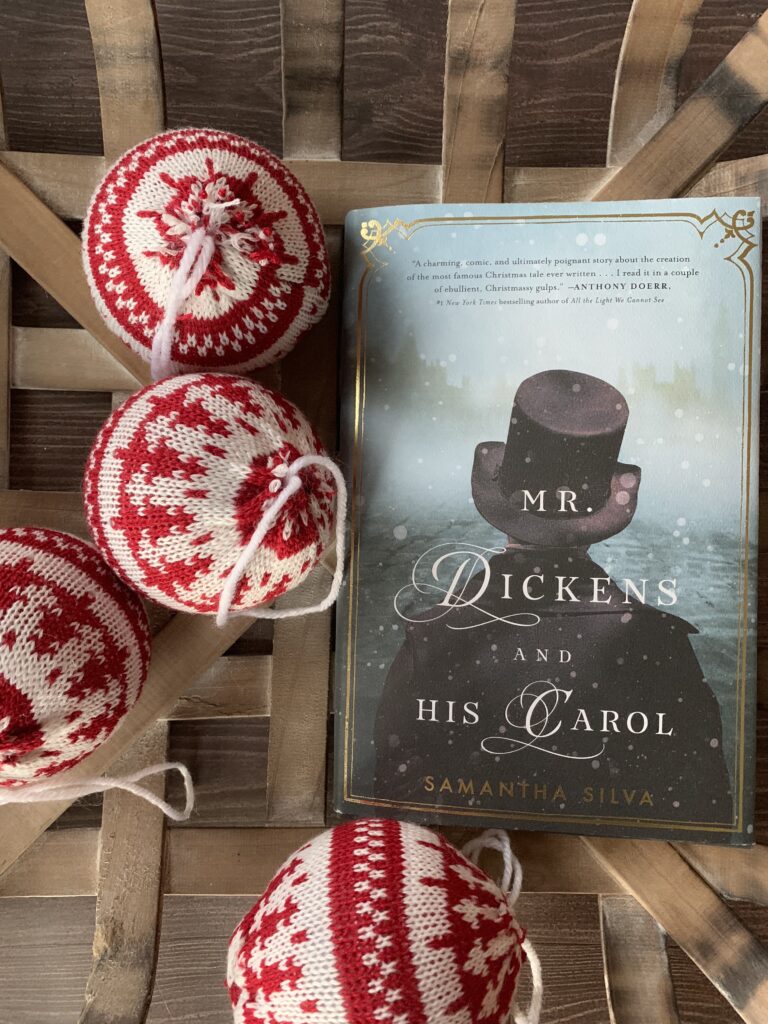 This was such a heartwarming book. Go ahead and grab a couple extras as it will make the perfect Christmas gift! It is also not too thick and is a quick, compelling read, so it can easily be finished in just a couple cozy evenings. If you would like to introduce this novel to your book club, you will find discussion questions here.
Now I'm off to re-read the original, A Christmas Carol! Merry Christmas!
-Kelly
{This post contains affiliate links. This means that we may earn a small commission on purchases through our links at no additional charge to you. As always, all opinions are our own.}