This recipe for Cranberry Holiday Jingle Juice is not only delicious and beautiful, but it has only three ingredients, making it easy to assemble a delicious holiday punch that everyone is sure to love!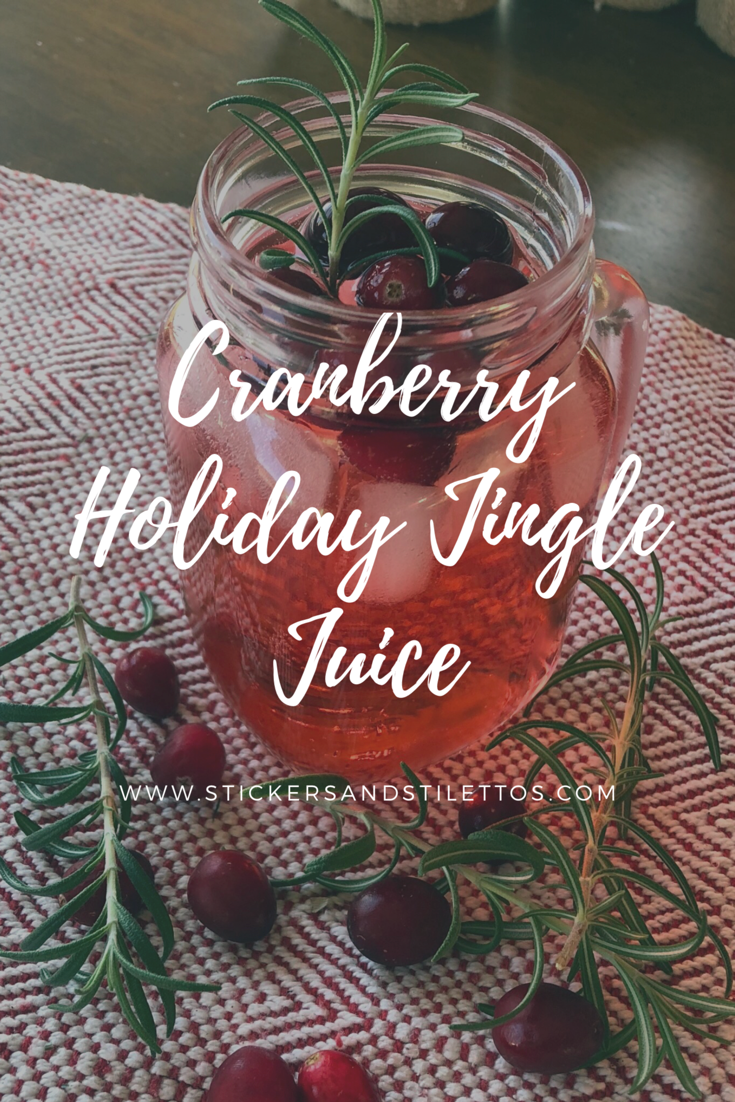 One of my favorite things about the holidays is all the festive get-togethers. It gives us all a reason to get together to celebrate. And, of course, what holiday gathering is not complete without a fun and festive drink? This is one of my favorite drinks to put together that is simple and sure to get everyone in the holiday spirit.
This Holiday Jingle Juice is easy, and can even be mixed together the morning of your party.
**Here is a holiday tip: living in the Midwest, with cold temps in the winter, I utilize the outside to store drinks. I mix this up the morning of, and then set outside. Of course, make sure it is in a closed container or set someplace where kids or dogs won't get into it, since there is alcohol in it!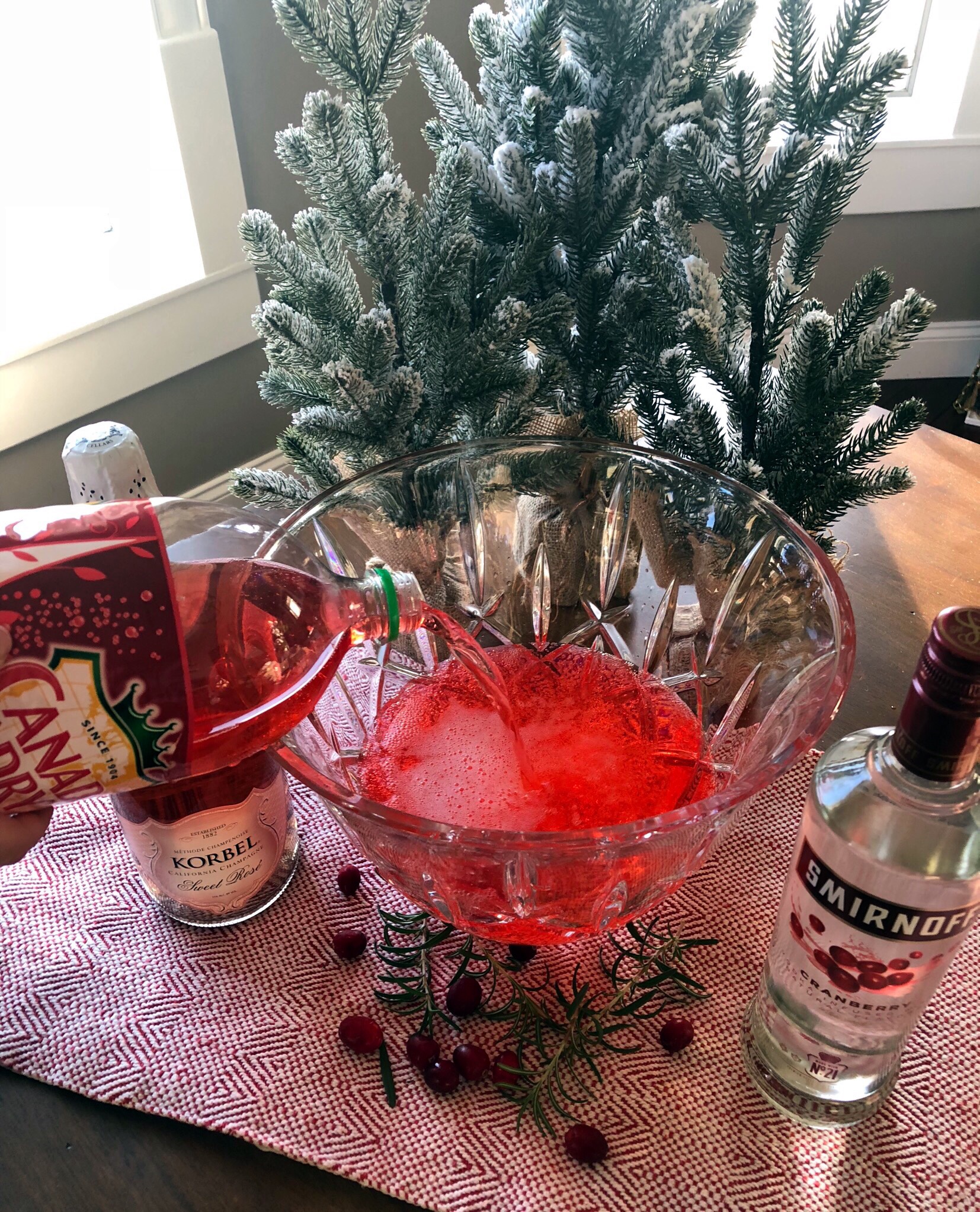 This punch bowl is perfect, but a pitcher would work as well! Add all three ingredients to the bowl. I used Cranberry Infused Vodka, Cranberry Ginger Ale, and a Sweet Rose Champagne (any sparkling Rose or pink champagne will work). You can also substitute the Cranberry Ginger Ale with Cherry 7-Up.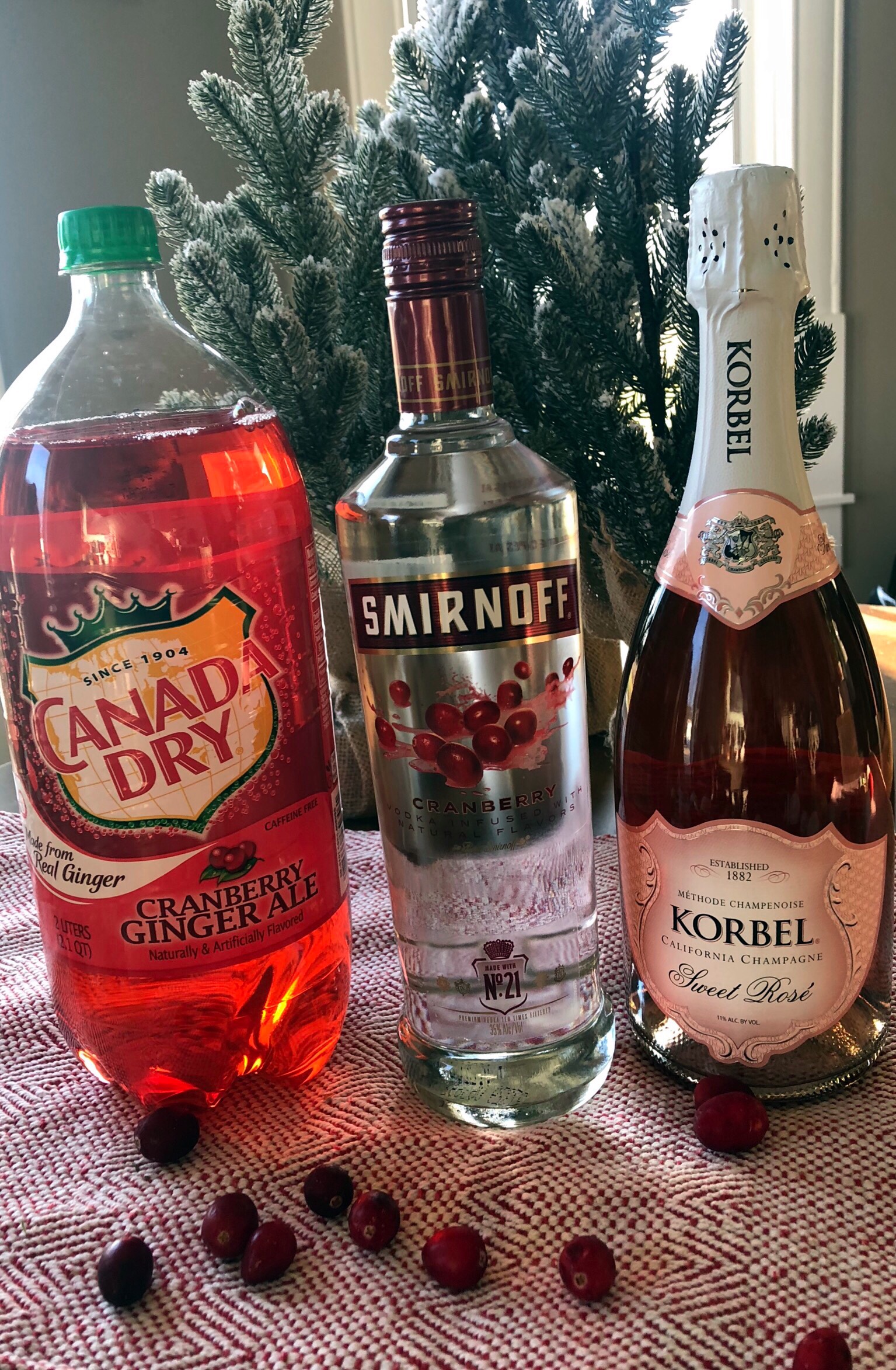 Stir all together. That simple! Cheers!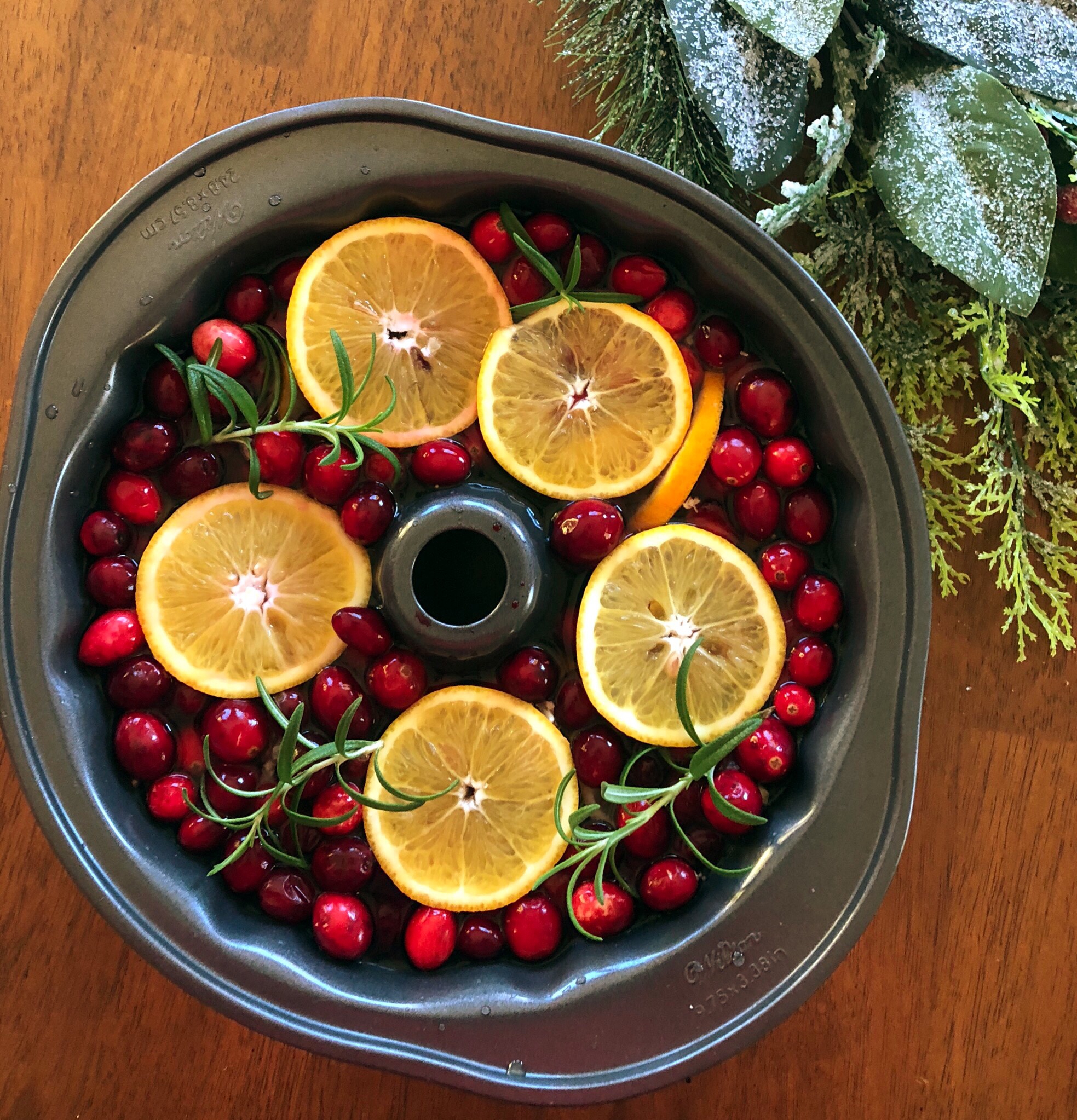 For ice, I added cranberries, rosemary sprigs, pomegranate seeds, orange slices and lemon slices to a bundt pan and froze in some Ginger Ale to add a festive touch. If serving in a pitcher, freeze some cranberries and rosemary sprigs in Cranberry Ginger Ale in individual ice cube trays.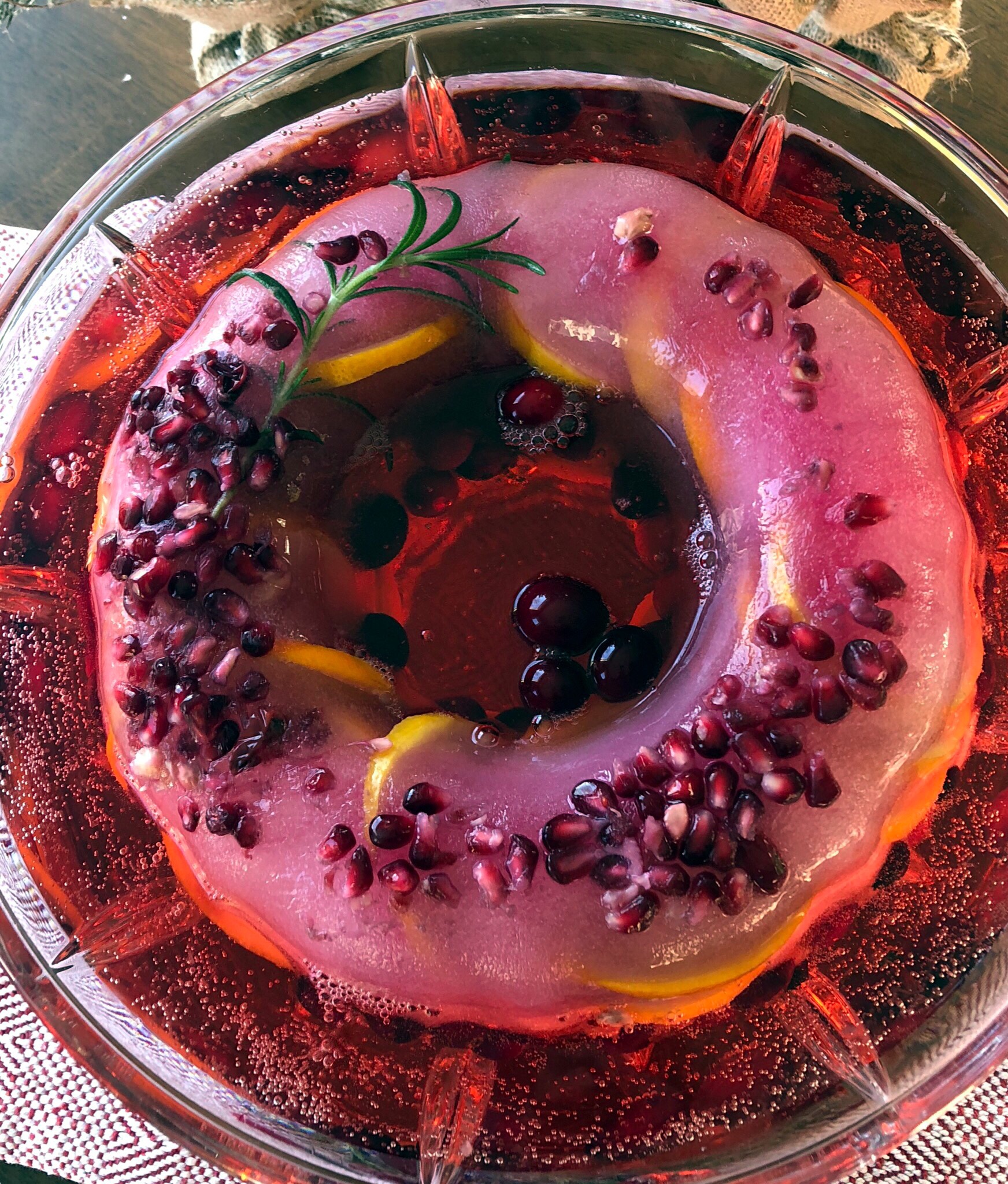 Isn't it gorgeous? I served mine in these mason jar glasses that I thought were fun.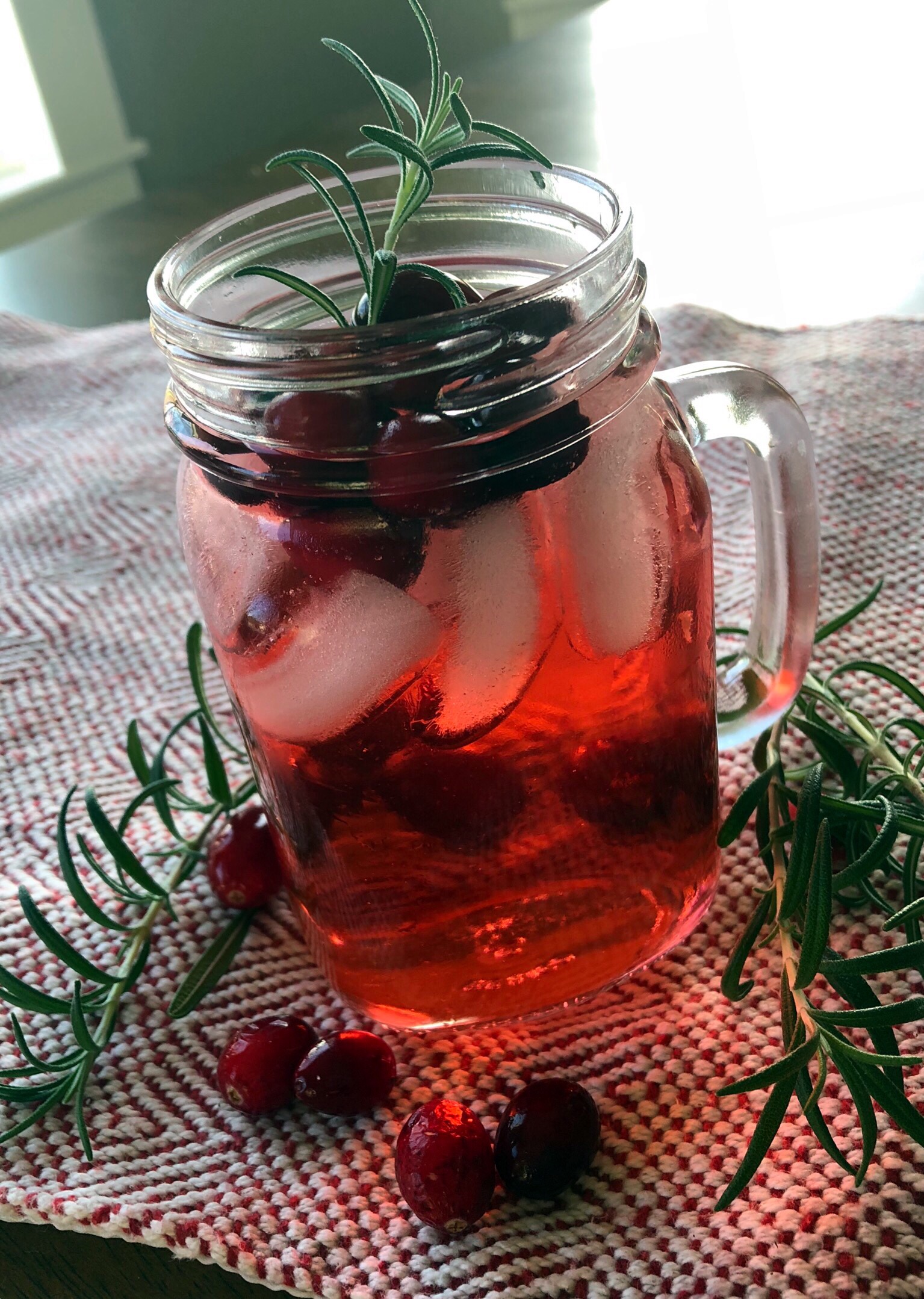 Cheers to you this holiday season!
-Callie