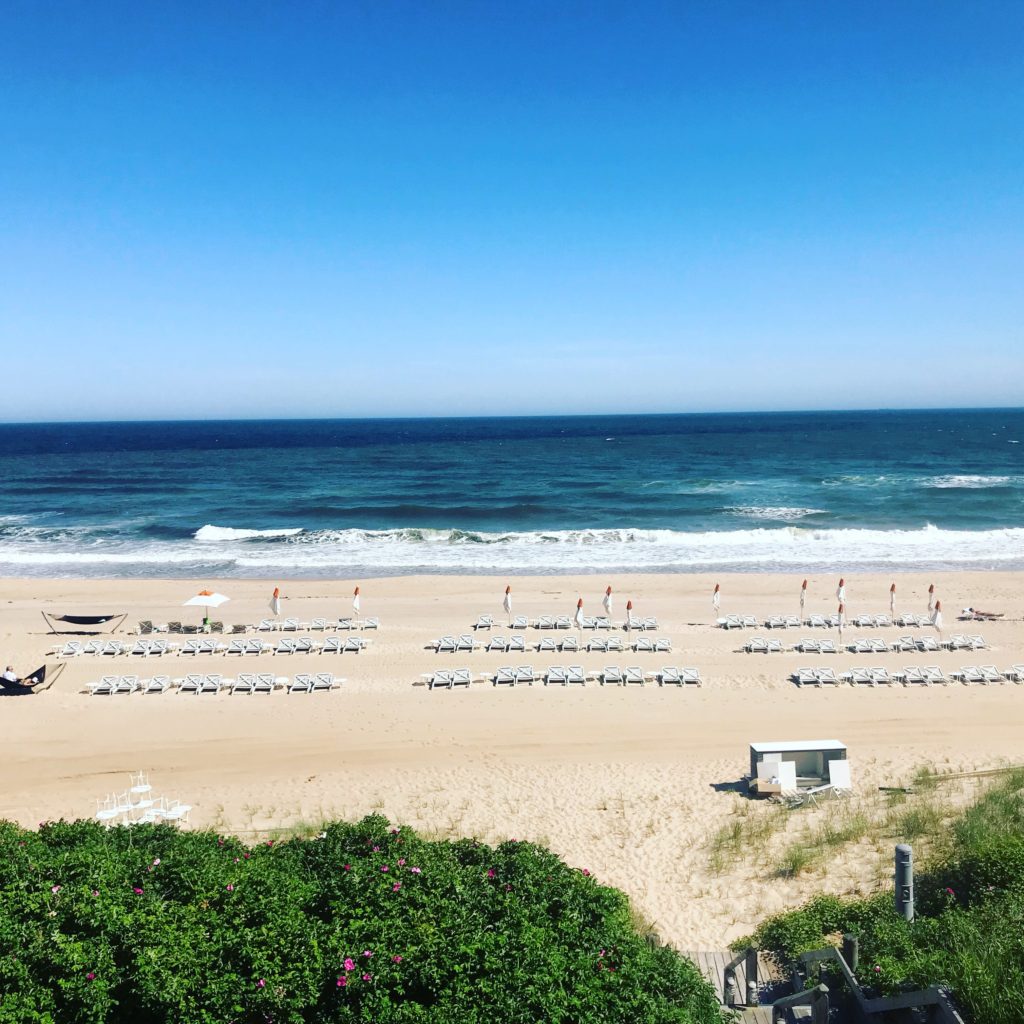 A couple of months ago, my husband and I decided to go on a little getaway. We love spending time as a family, but we also realize the importance of breaking away occasionally for adult-only time. And we knew we needed to get something scheduled fast as baby #4 will be here soon. So we started thinking about what we wanted. We knew we could only get away for about 3 nights and, being pregnant, I wanted to stay in the US and away from any Zika danger zones. After some back and forth, we decided on the Hamptons. A few years ago we had looked into taking a family vacation there, but when we travel with the kids, I want to land and be at our destination. Getting to the Hamptons is not super easy, so I figured if we were traveling sans kids, now was our chance to try it.
We flew into La Guardia on a Thursday and had a driver meet us to start the venture to the Hamptons. After a 2.5 hour drive, with surprisingly wooded views, we arrived at our home for the next 3 nights, Gurney's Montauk Resort and Seawater Spa.
The main building where we checked in was beautifully decorated with a rustic coastal feel and our room had an amazing view of the ocean. A few minutes after arriving to our room, our bellhop knocked on the door and brought us a little gift, a onesie from the resort gift shop. So sweet! I asked my husband, Brian, if he told them we were expecting and then laughed when I looked down and realized I couldn't see my feet. Perhaps it is a little obvious!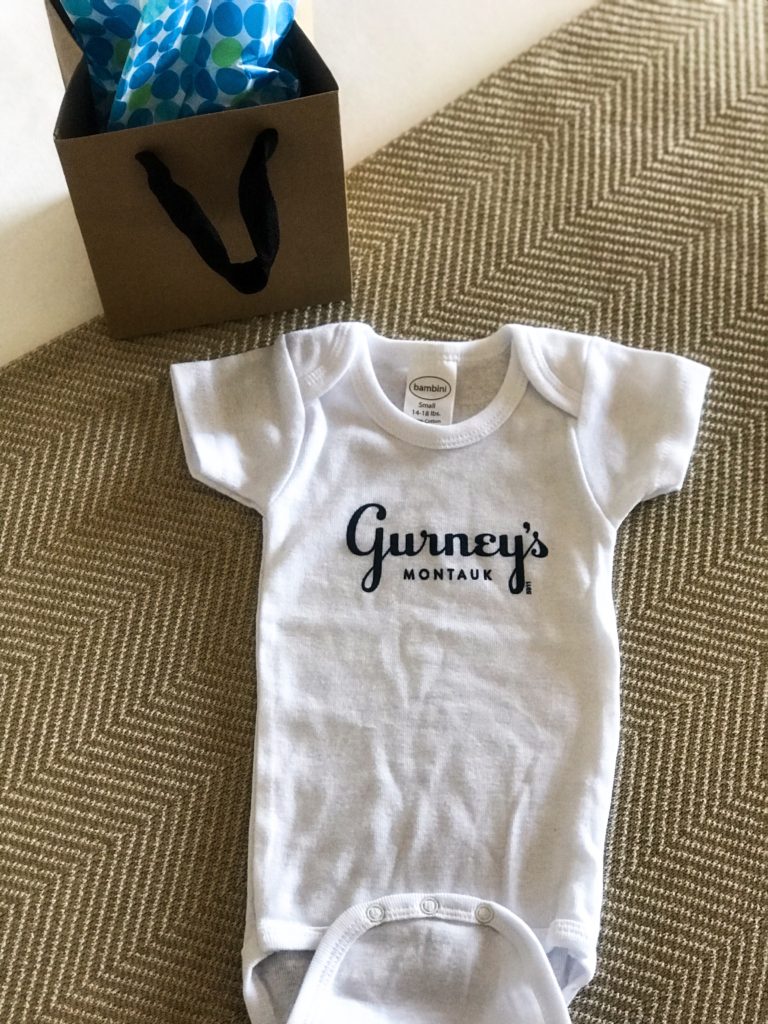 I was ready for lunch, so we went to guest services and had a bellhop take us in one of their promotional Cadillacs (which is a free service they offer) to Lobster Roll, aka Lunch.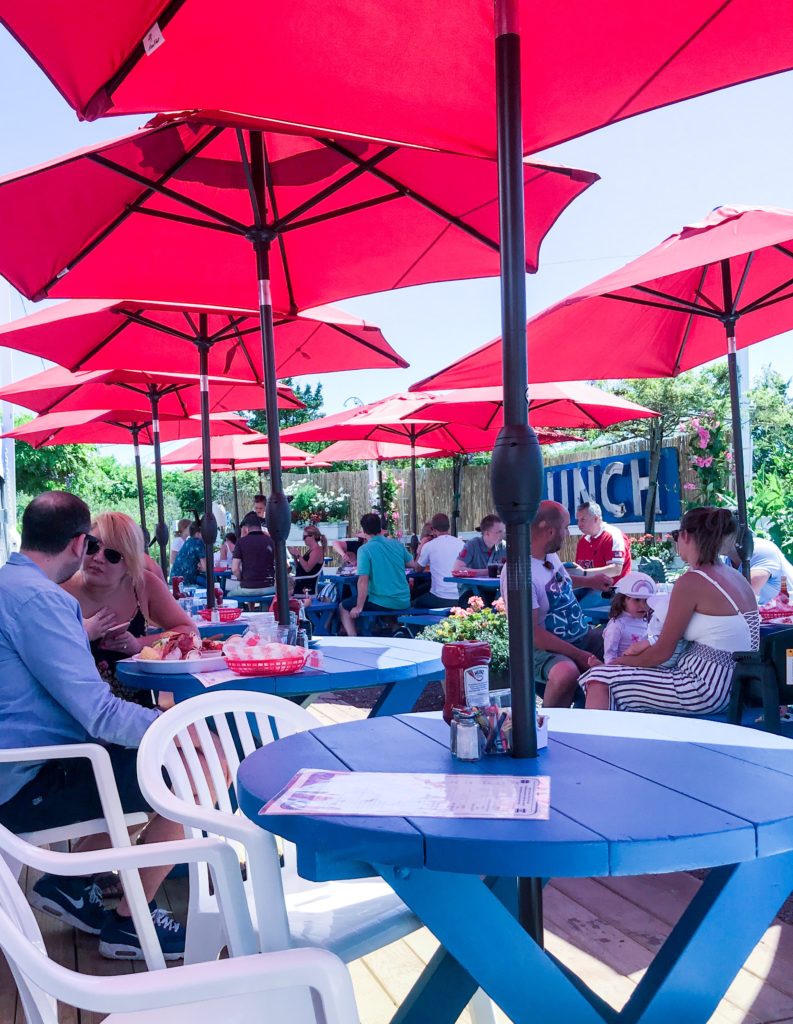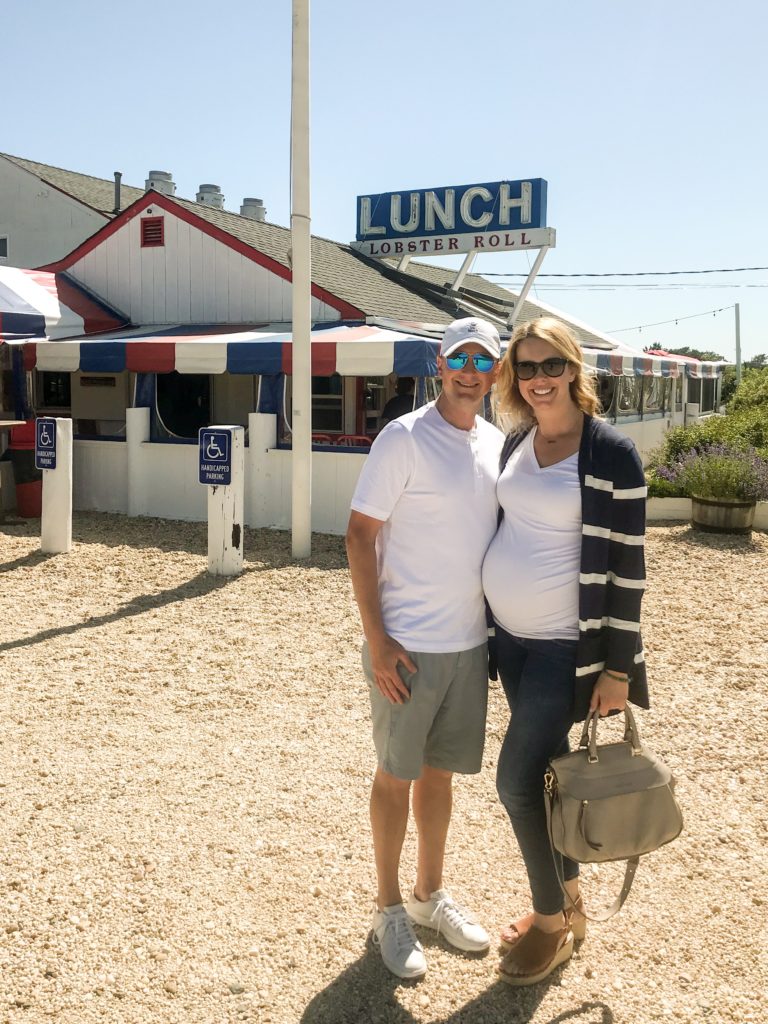 I had researched places to get the best lobster roll and this place didn't disappoint. However, I will say, go for the lobster roll, but don't leave without having the warm apple crumb pie with cinnamon ice cream…amazing!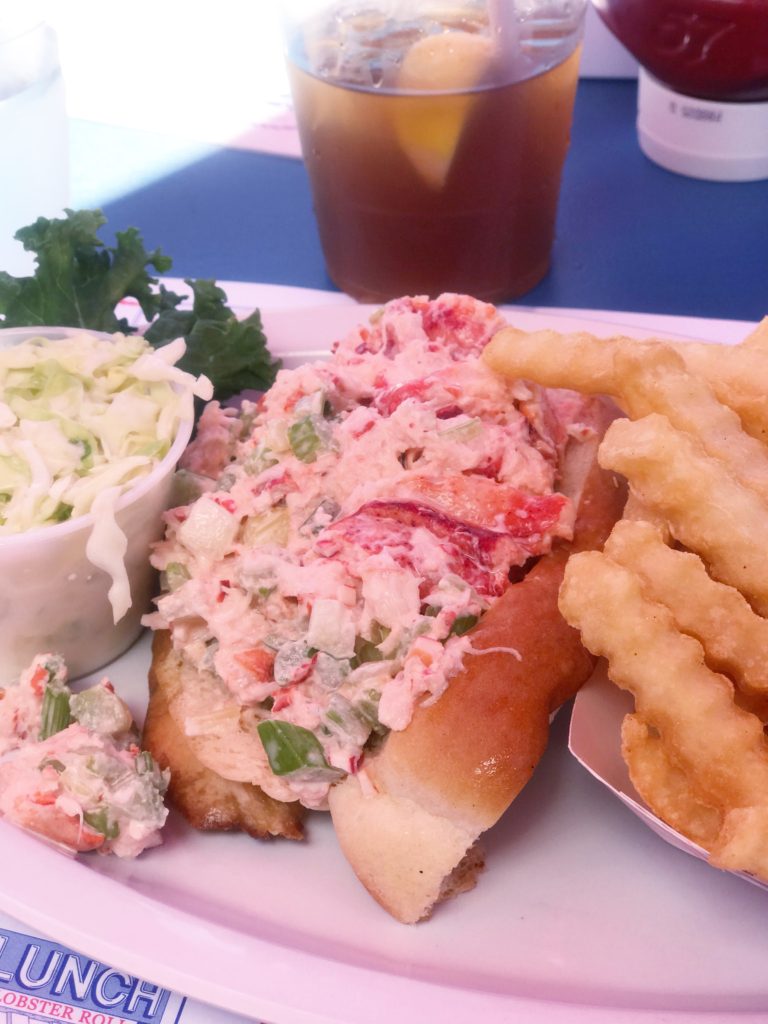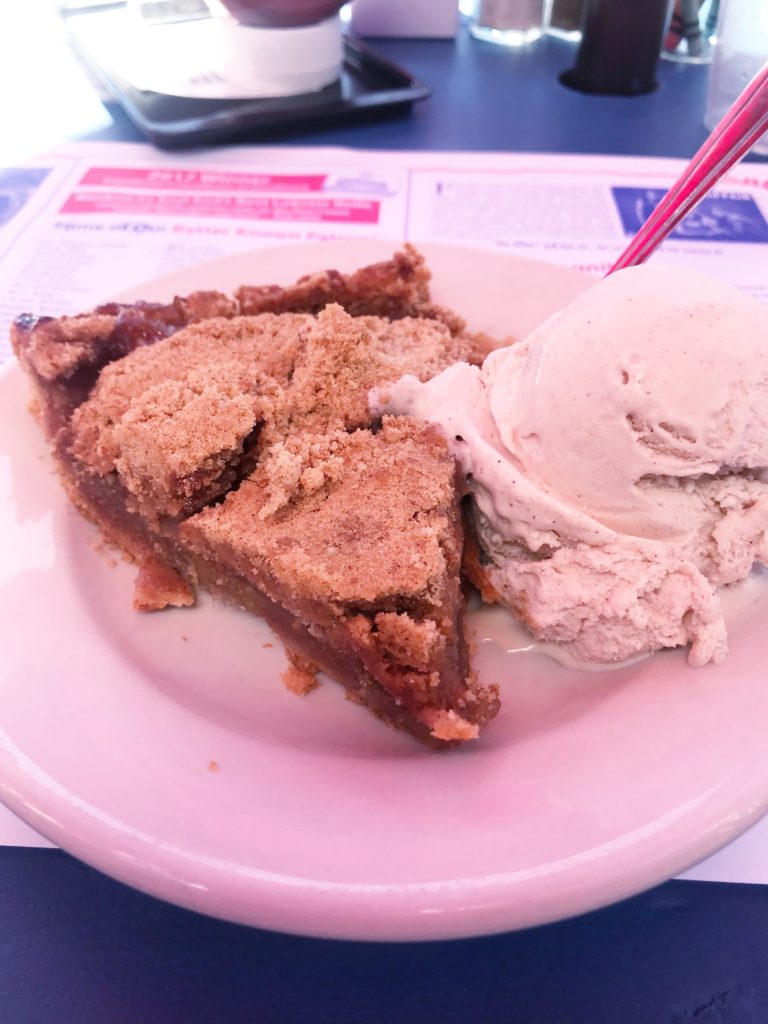 Afterwards we headed back to the hotel and took a much needed nap. Again…amazing! When was the last time that happened?
We decided to go for dinner in downtown Montauk to South Edison. To start, Brian ordered some oysters, I had the lobster bisque and we shared the baby octopus tacos which were recommended. I assumed the octopus would be chopped, but to my surprise, they were fully intact baby octopuses, so that was "no bueno".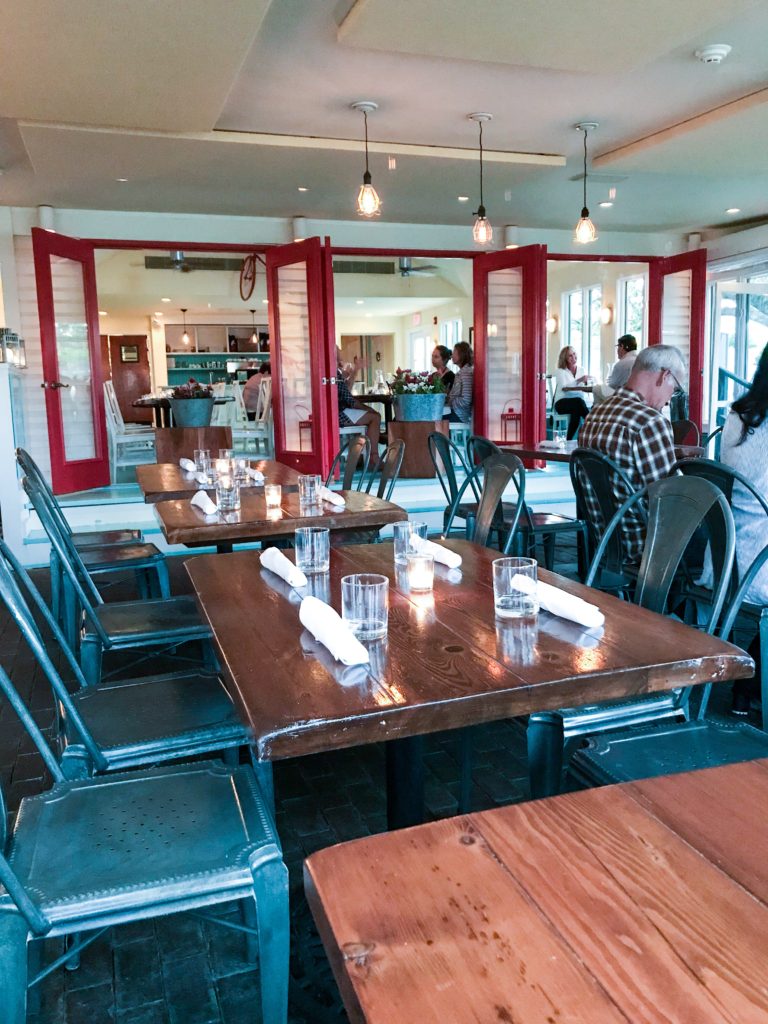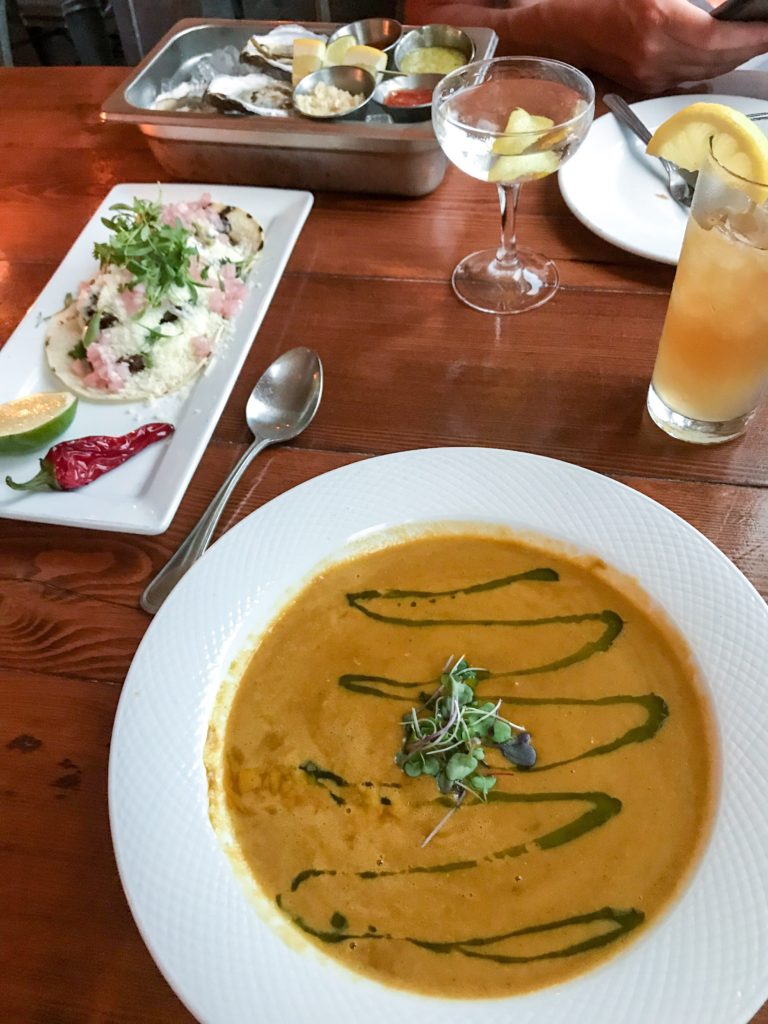 For our entrees, I ordered the scallops, Brian opted for the ahi tuna and we split a side of Brussels sprouts. So very good! Though I was full, I decided to order the dark chocolate tart. It's kind of my pregnancy motto, "If I can't enjoy wine with my dinner, I'm definitely getting the dessert!"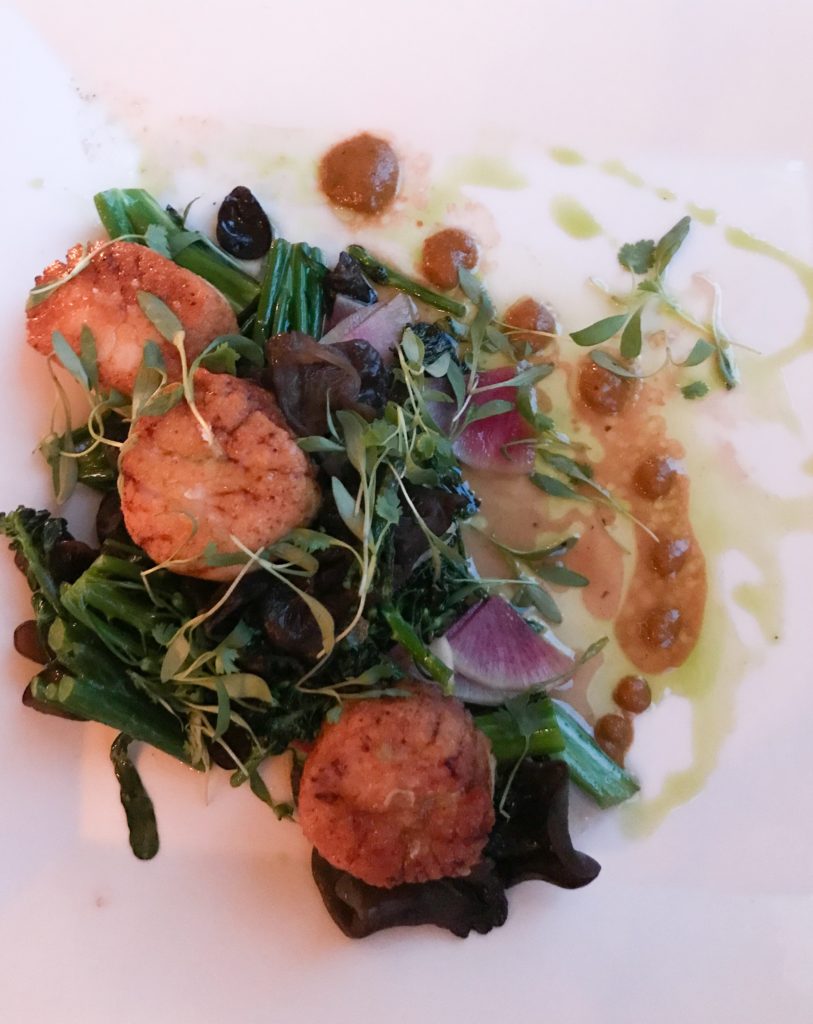 Afterwards, we headed to Gurney's Montauk Yacht Club and walked around looking at the awesome boats. We were told earlier Tiger Woods had his $20 million dollar yacht docked there, so we hunted around a bit for Brian to snap a photo. We later found out TW was actually parked at Sag Harbor Yacht club, so we A.) now have a random photo of someone's yacht and B.) have no future in the paparazzi industry. We ended the night at our resort talking on the fire-pit patio.
The next day I won 'Wife of the Year' (at least in Brian's eyes). A few weeks after we booked our trip, he found out the US Open was going to be in the Hamptons during our stay. And after some convincing, I agreed we could go for a few hours. It actually turned out to be fun and seeing Brian's doppelgänger, Jordan Spieth, in person was cool.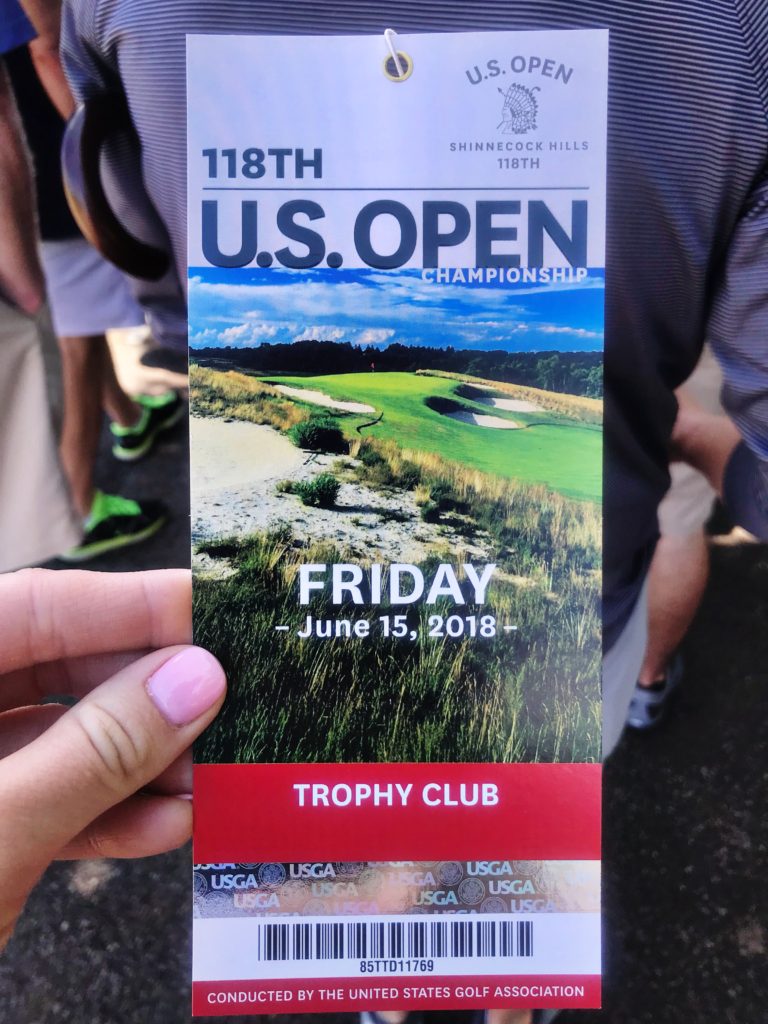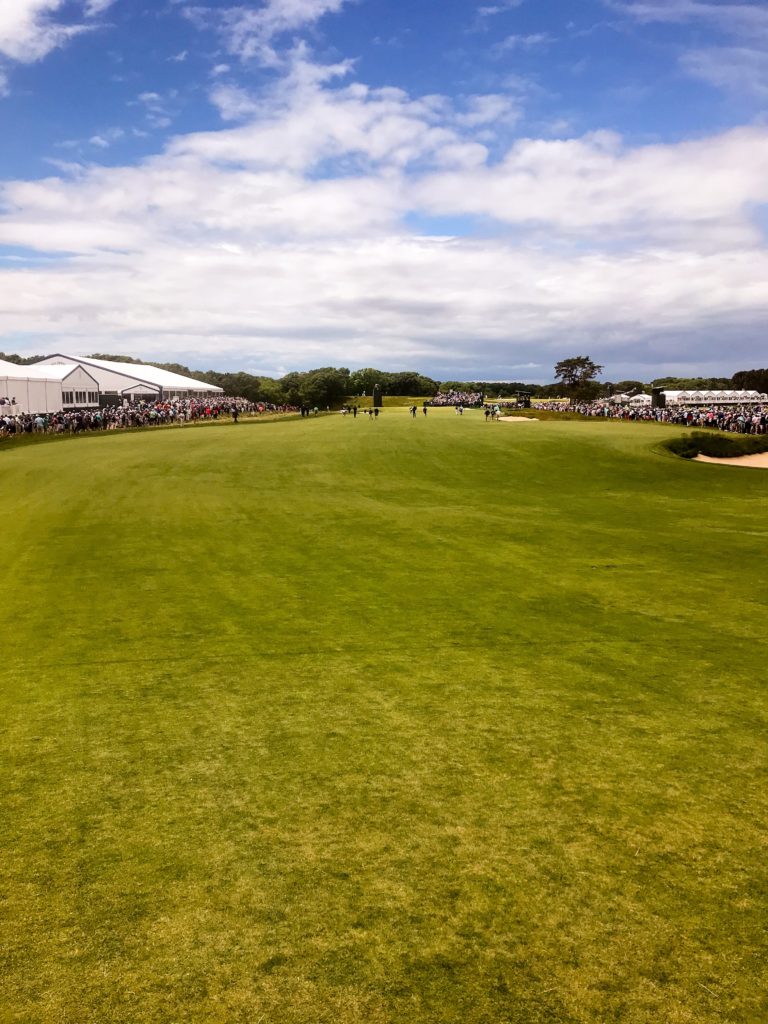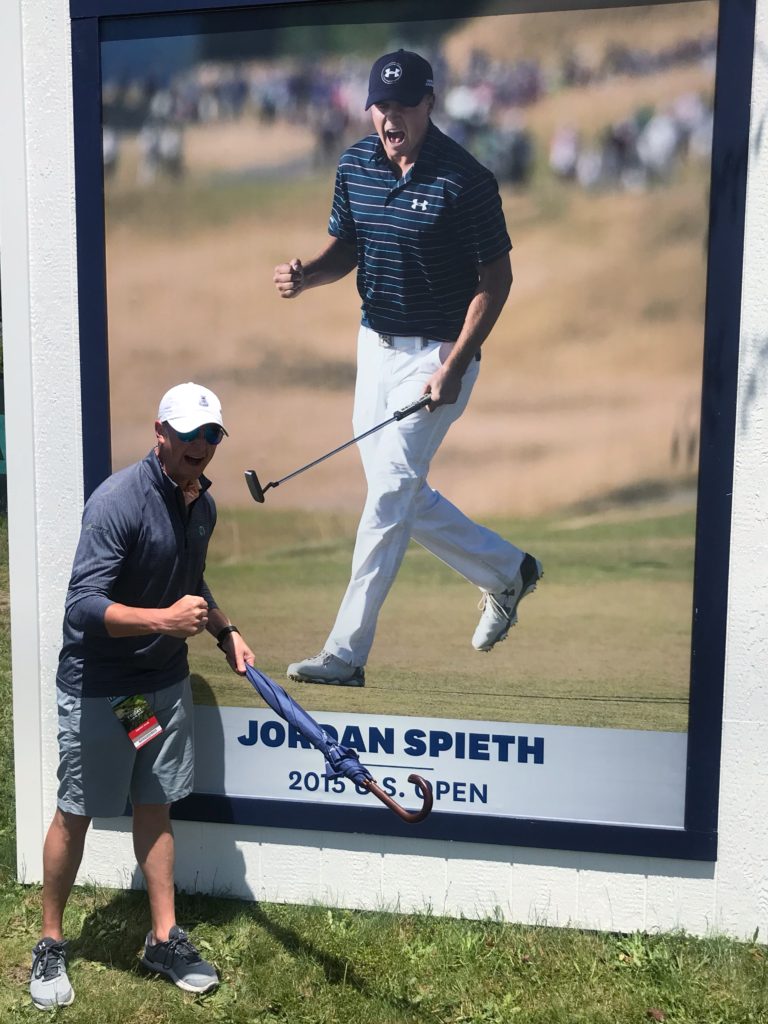 After we got back to the resort and freshened up, we headed to East Hampton. We did a little shopping, stopped by East Hampton Grill for a drink and simply walked around looking at all of the gorgeous stores and homes. I couldn't get enough of the cedar shake siding!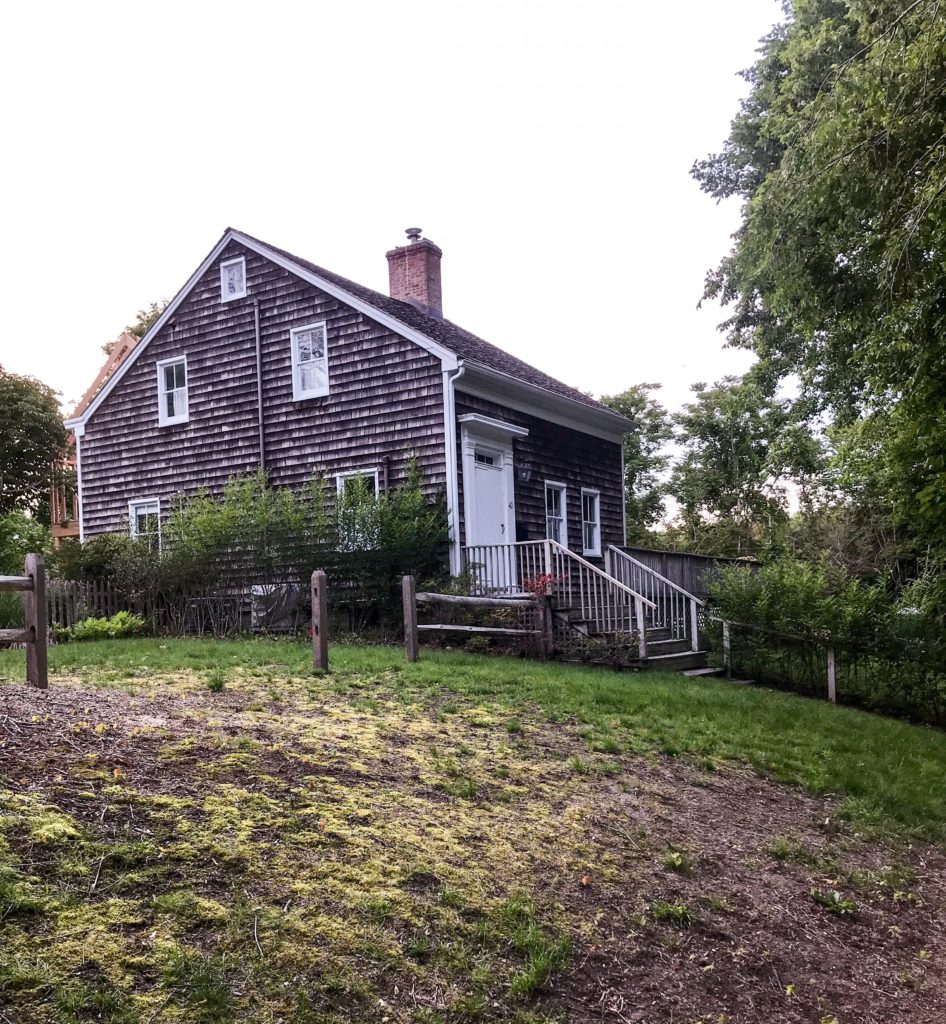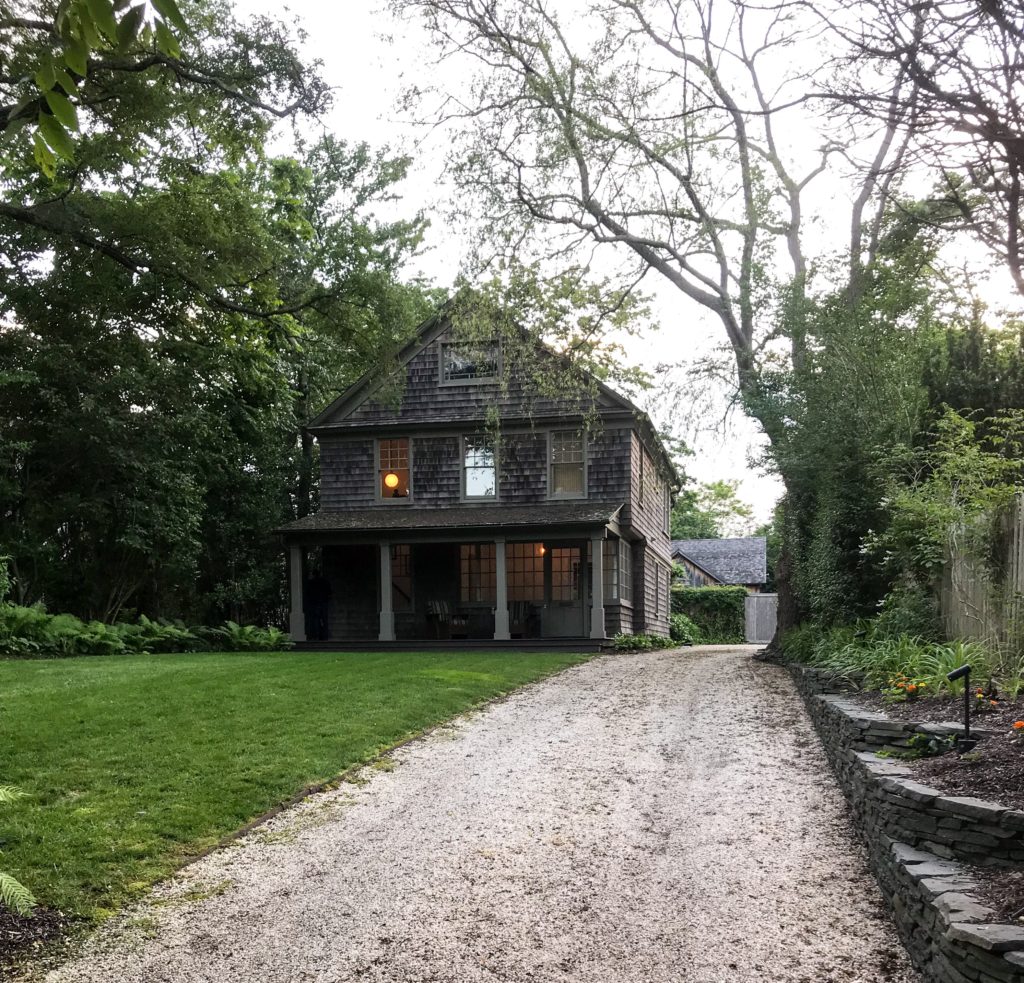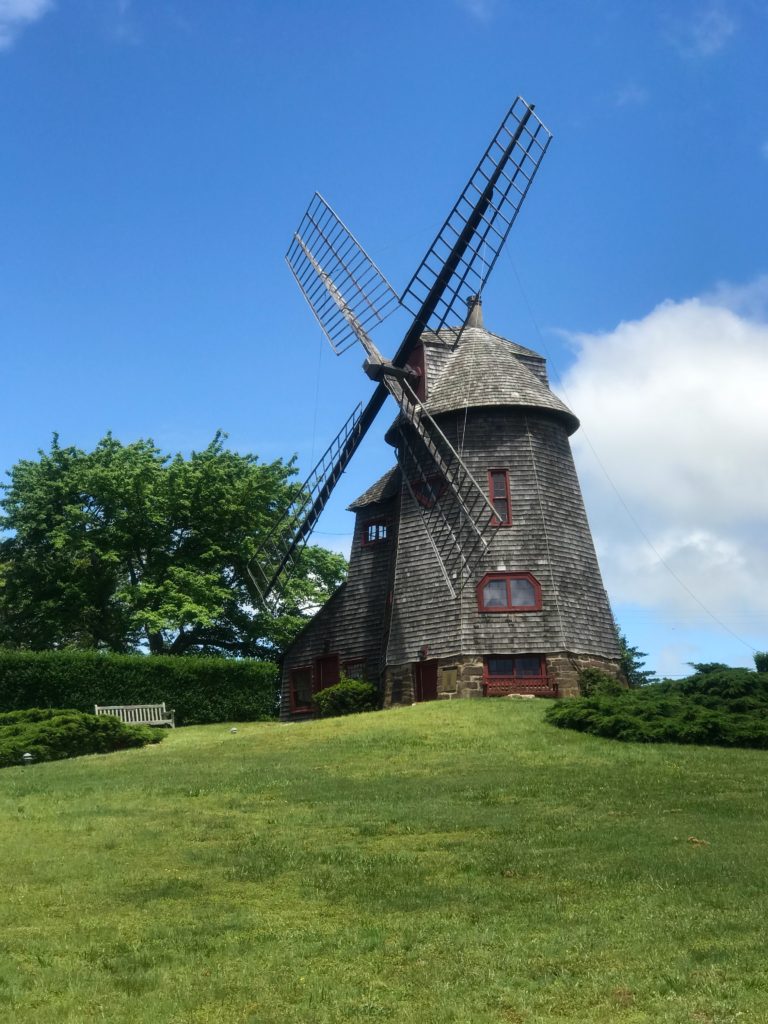 Then, we headed to Nick and Toni's for dinner. I had first heard about this restaurant years ago while watching Barefoot Contessa. Ina Garten had visited the restaurant in the episode and was taught how to make their Penne alla Vecchia Bettola, one of her favorite dishes from the restaurant. It looked so good that I made it the next day and it has become a staple in my family's dinner lineup ever since.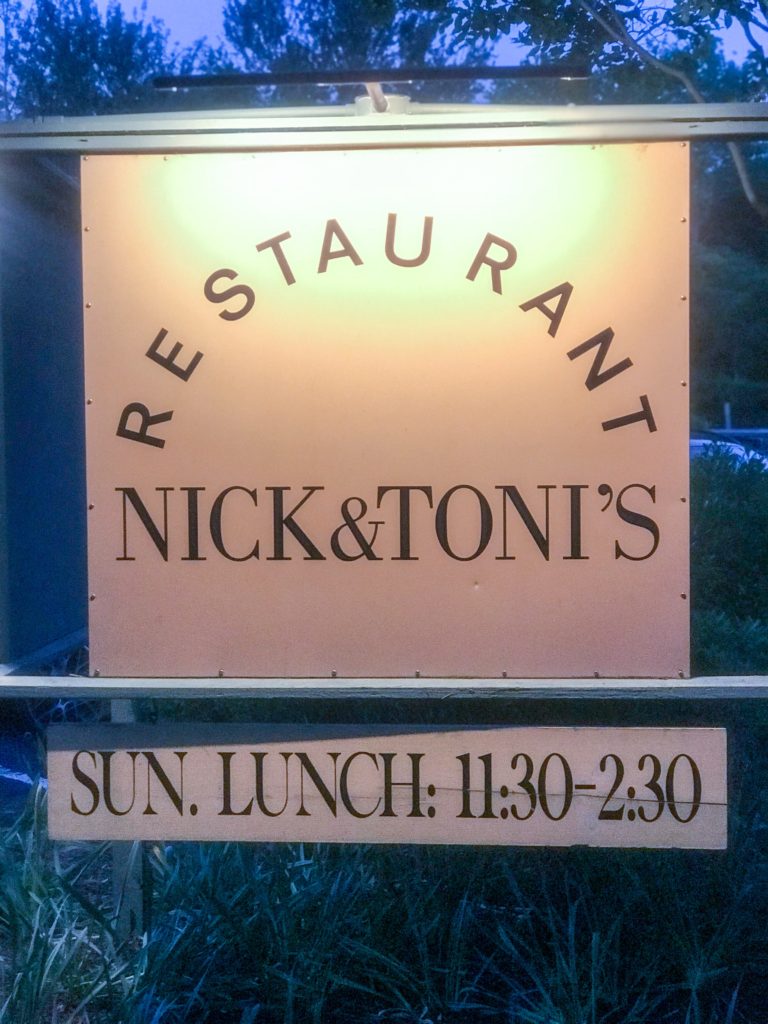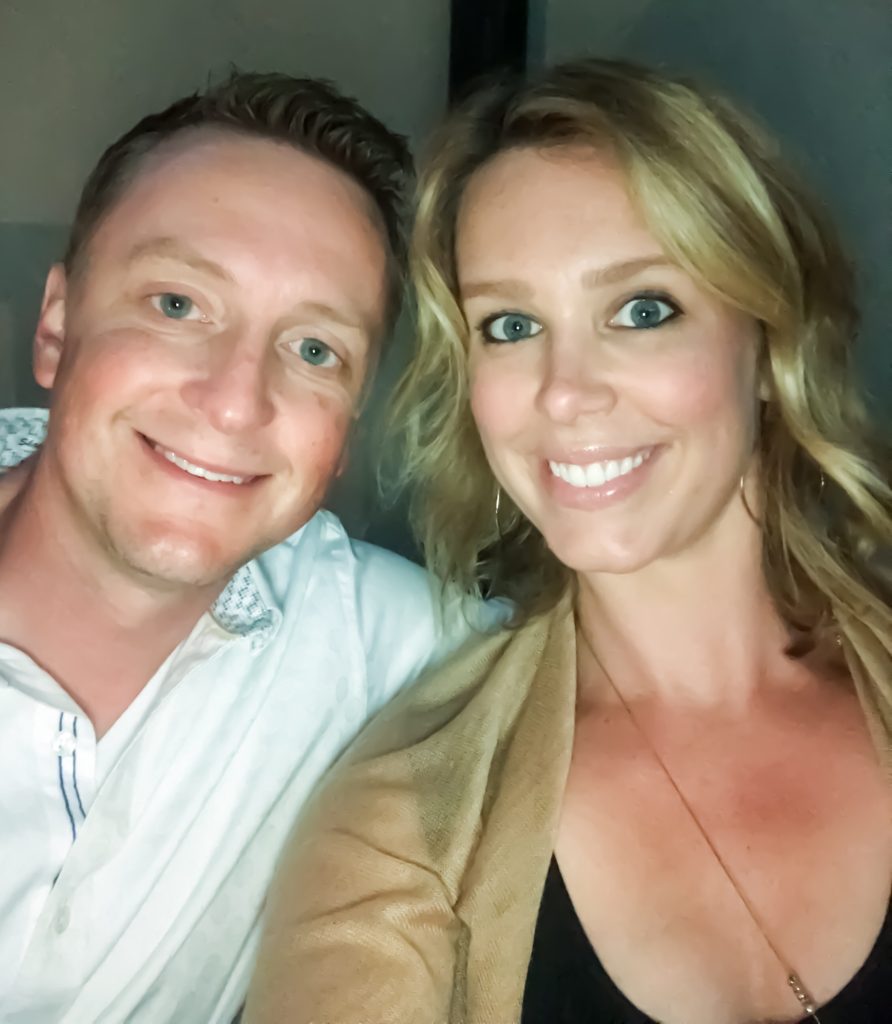 We ordered the burrata & prosciutto and asparagus salad to start. Then we had to get the Penne alla Vecchia Bettola to share to see how my cooking matched up. I'm happy to report they make it just as tasty as mine! 😉 For our entrees, Brian had the grilled boneless lamb loin and I opted for the special, the halibut. Both were amazing!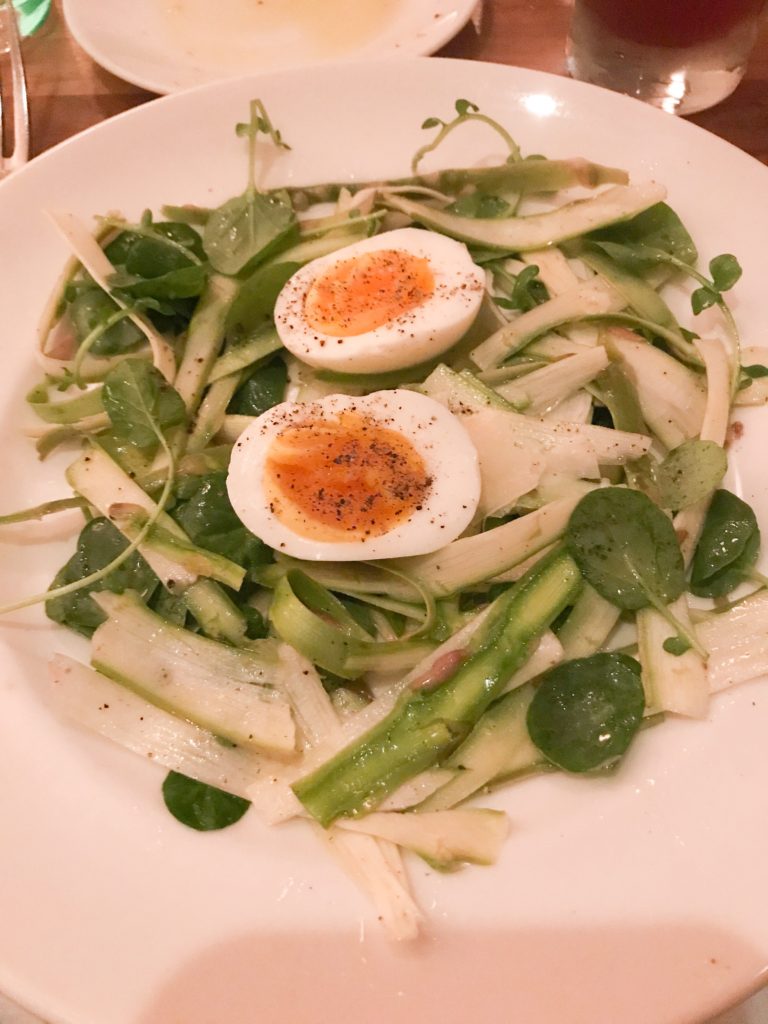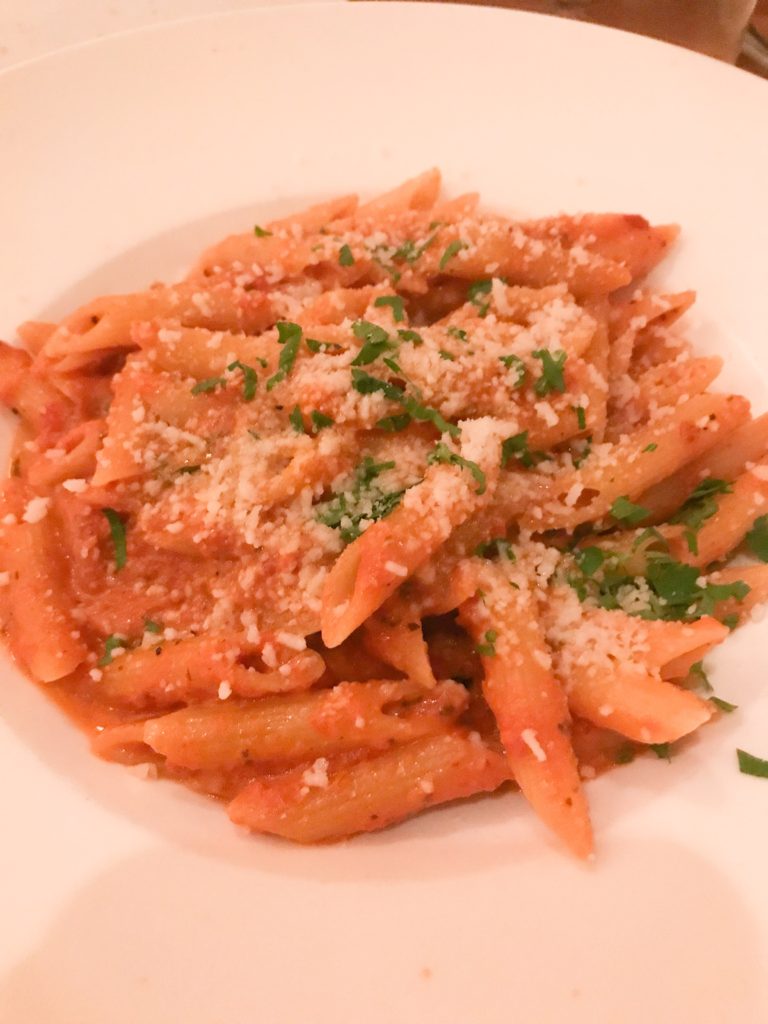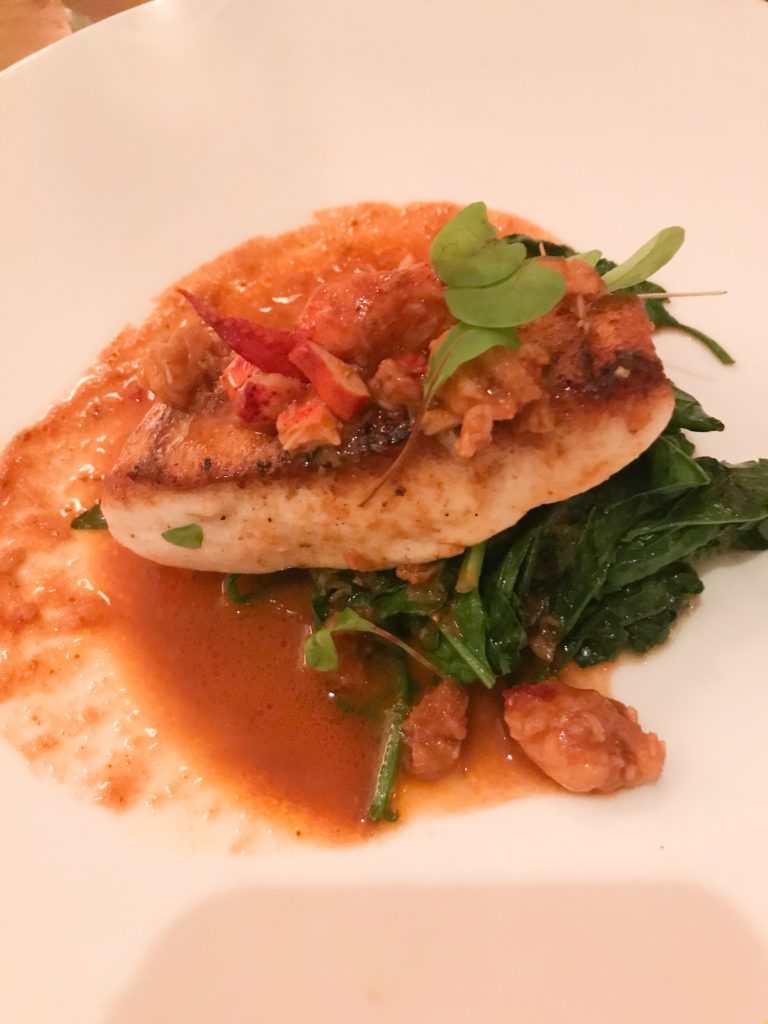 Of course I couldn't pass up the dessert and chose the Bomboloni. It was my first experience with them and they didn't disappoint. These little fried dough concoctions were rolled in sugar and topped with a toasted marshmallow creme. The pile of  Bomboloni sat upon a lemon ganache and were served aside a graham cracker gelato…delicious!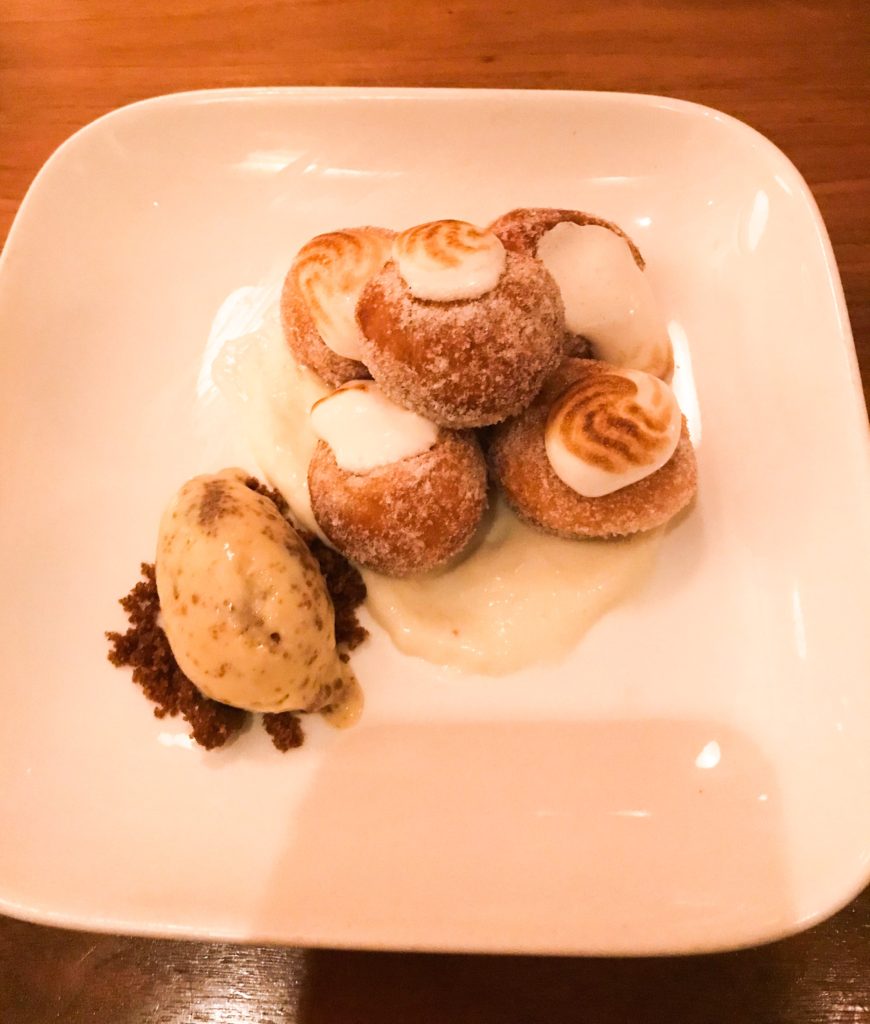 Happy and stuffed, we headed back to the resort, had a drink on the patio and then called it a night.
Saturday was our day to relax. In the morning, we lounged around and then headed to a late breakfast at the hotel's restaurant. It was beautiful weather so we sat on the patio overlooking the ocean.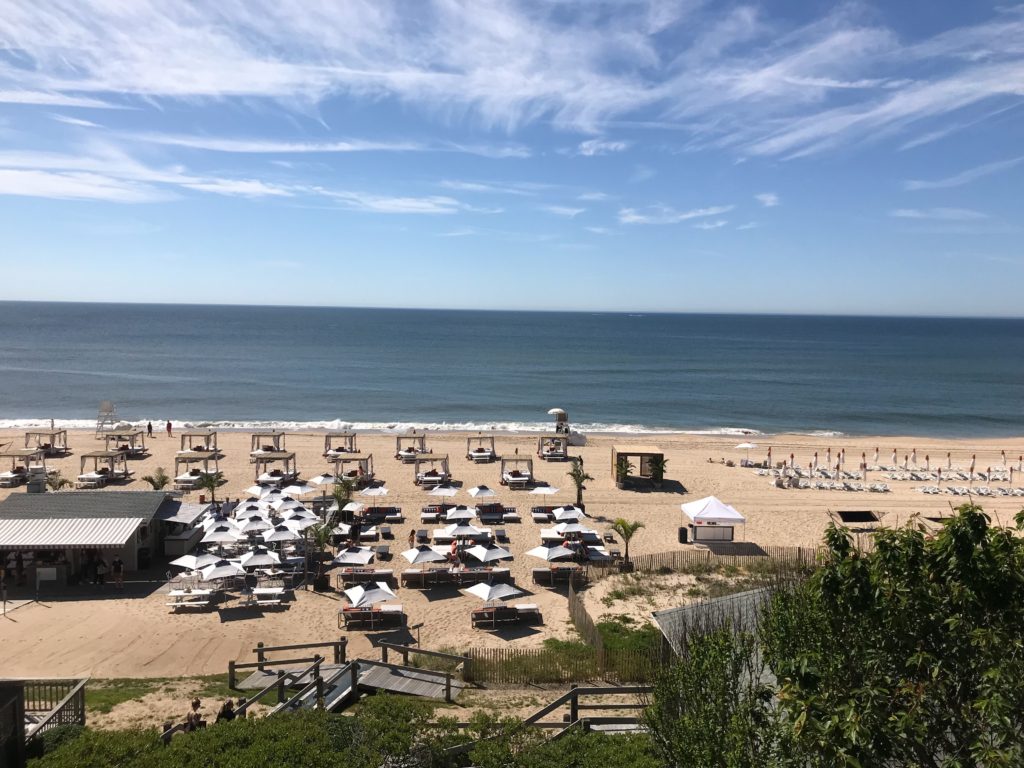 After breakfast, we headed to The Seawater Spa. I insisted Brian get the Montauk Stone Massage. I had fallen in love with the stone massage I had last year when I went with the girls from Stickers and Stilettos to Napa and I wanted Brian to experience the 8th Wonder of the World. (Apparently, upon later inquiries, his wasn't as magical. Sorry about that, babe!) Obviously massage options are a bit limited when pregnant, so for me, the "Mother-To-Be" massage it was.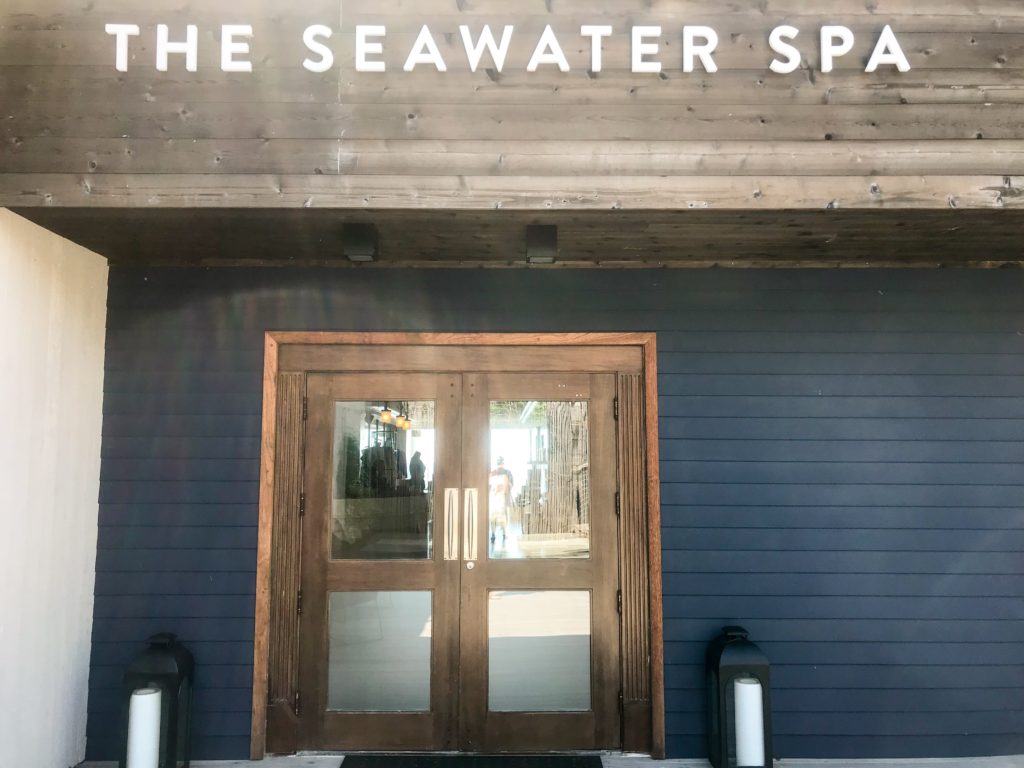 When finished, we decided to go back to the room and shower before heading to the beach as oiled bodies and the summer sun aren't good combinations. We spent the rest of the day lounging on the beach, taking walks, dreaming of the beach homes around us and reading. I even managed to roll my pregnant self into a hammock without flipping over. I was so proud of myself I felt like I should audition for American Ninja Warrior.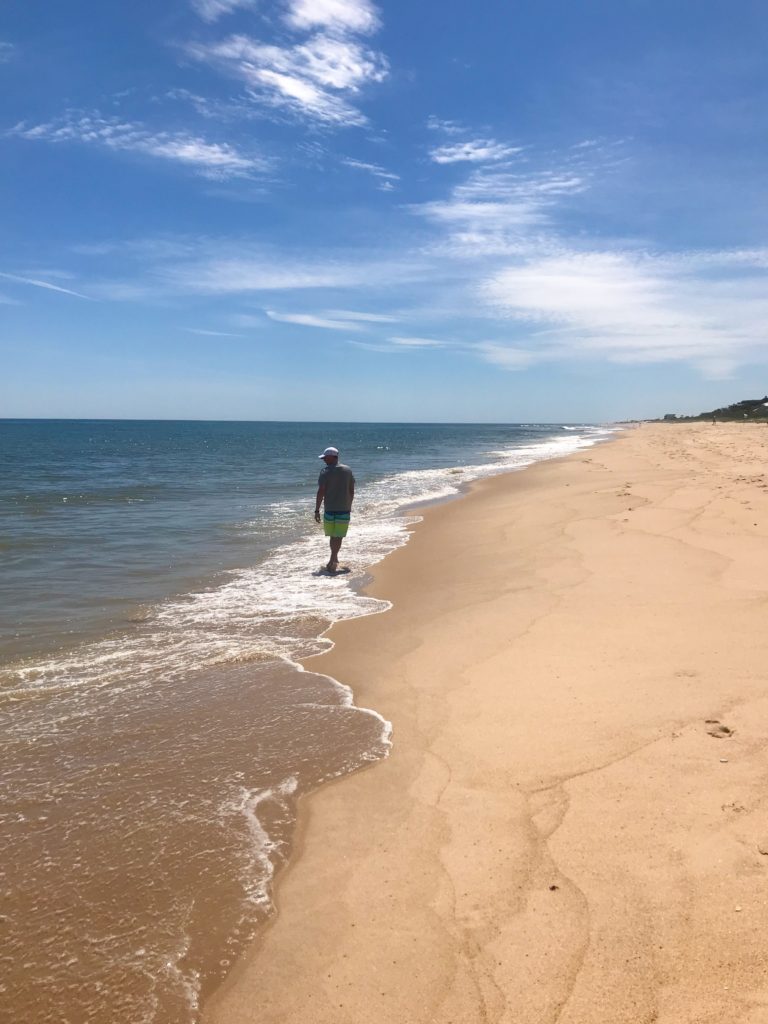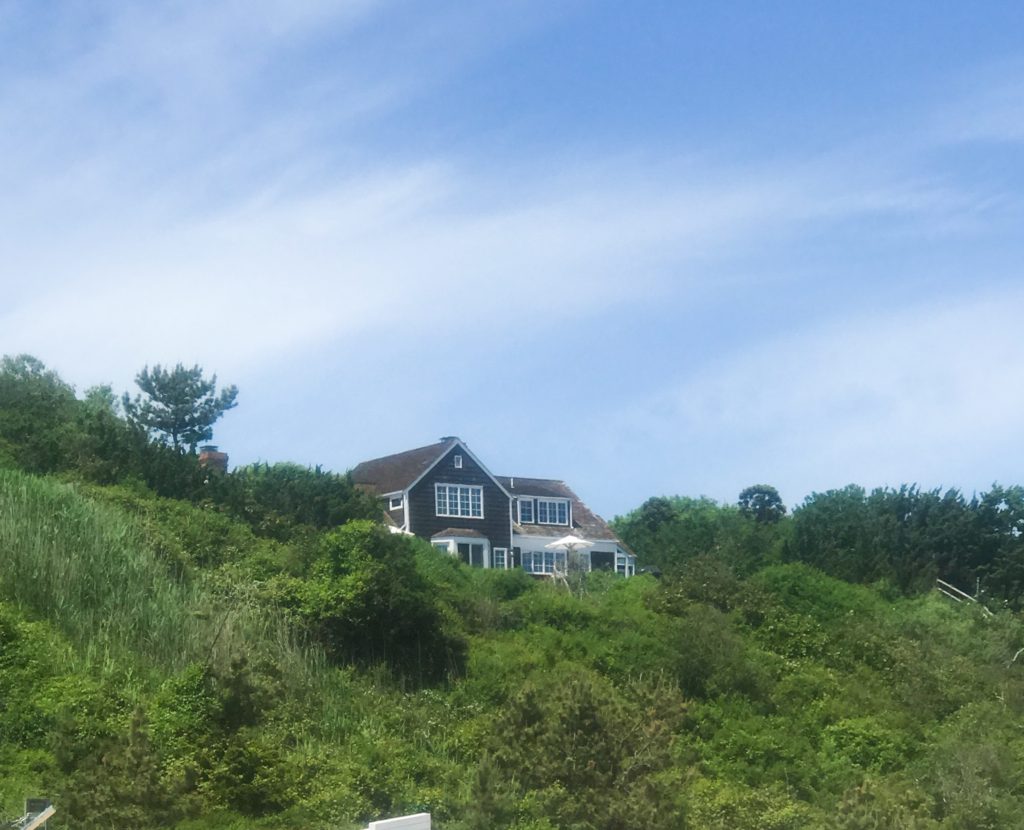 After heading back to the room and getting ready, we headed out to dinner. I had managed to snag us a reservation at Vine Street Café on Shelter Island a week earlier, but we were tired after our day of nothing, so we opted to stay in Montauk and went to Harvest on Fort Pond. It is a restaurant where everything is served family style. Which, as a party of 2.75, I felt like we were justified in our restaurant choice. We ordered the burrata appetizer for the second night in a row and the Caesar salad to start. Though they warned us of the way the restaurant worked, I was still shocked by the monstrosity of a salad that arrived at our table. It was enough to feed a family of six! We then had the pork tenderloin which was accompanied by an apricot apple chutney, watercress, pine nut salad, and Spanish prosciutto . It was all so delicious. I was so full and unfortunately could not follow my own motto which left me waddling out of dinner dessert-less.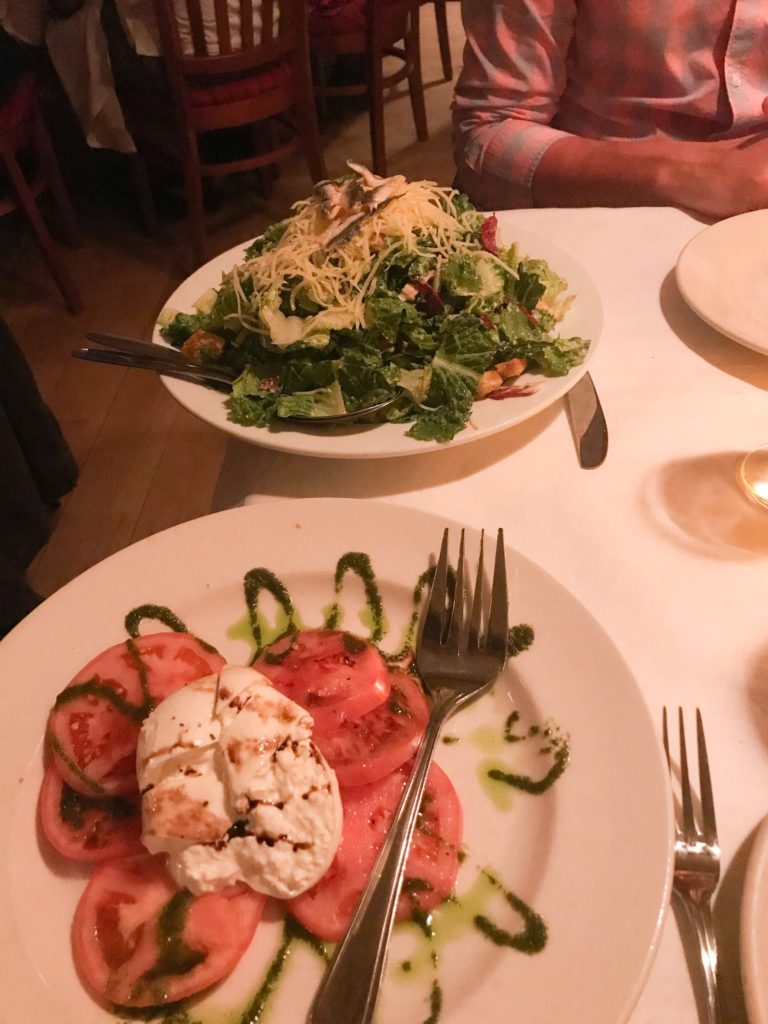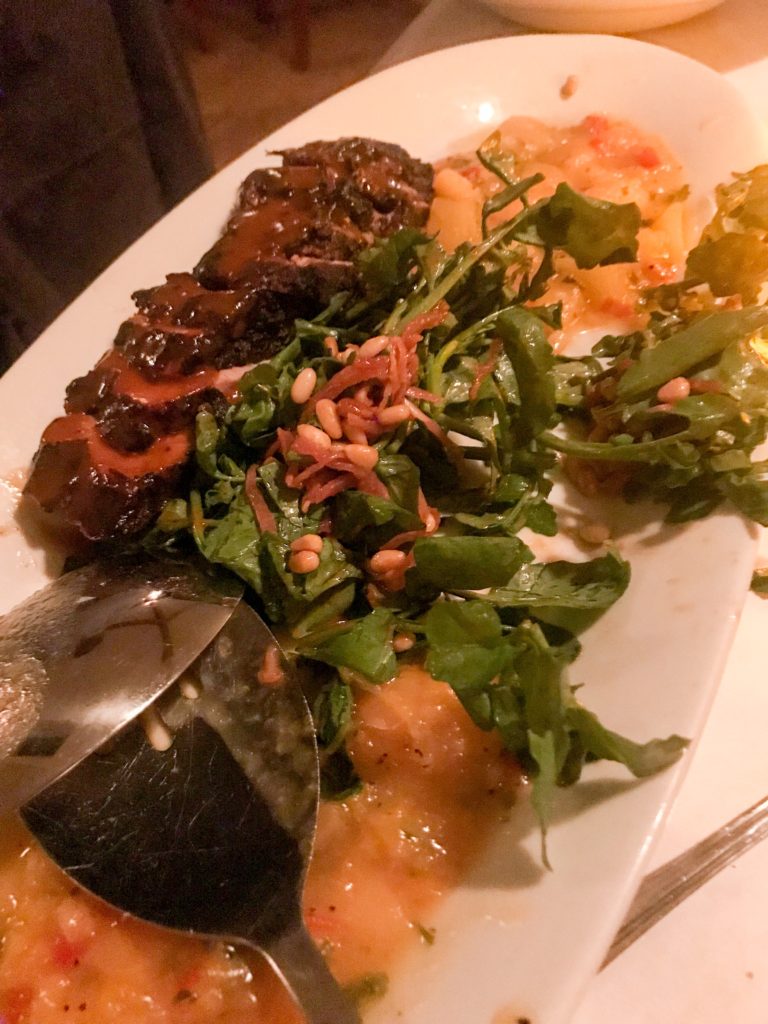 At the resort, we checked out the fire-pit patio, but there was a DJ and a lot of drinking and young twenty somethings dancing so I decided we were way too old for that. (I mean, we are like three kids deep past that kind of nonsense, right?! Ok, sometimes not.) Brian tried teasing me about how much of a grandma I am, but guess who beelined it back to our hotel room and made it there first?
Sunday was Father's Day and time to say goodbye to the Hamptons. We had a great time, but we were ready to be home with the kids.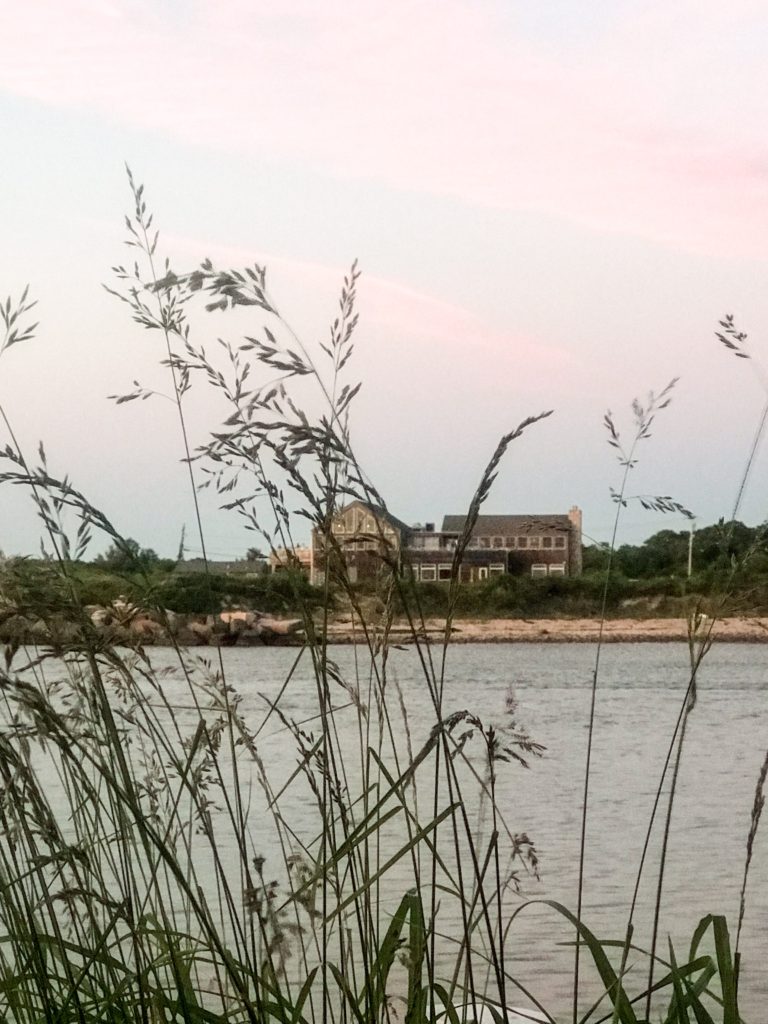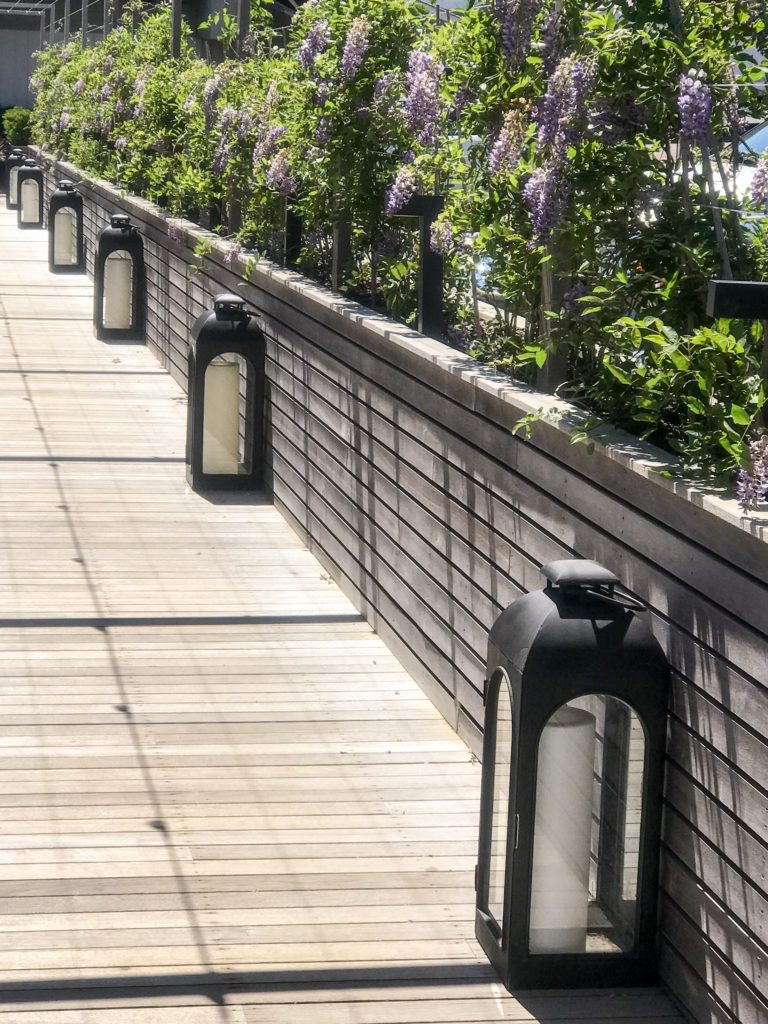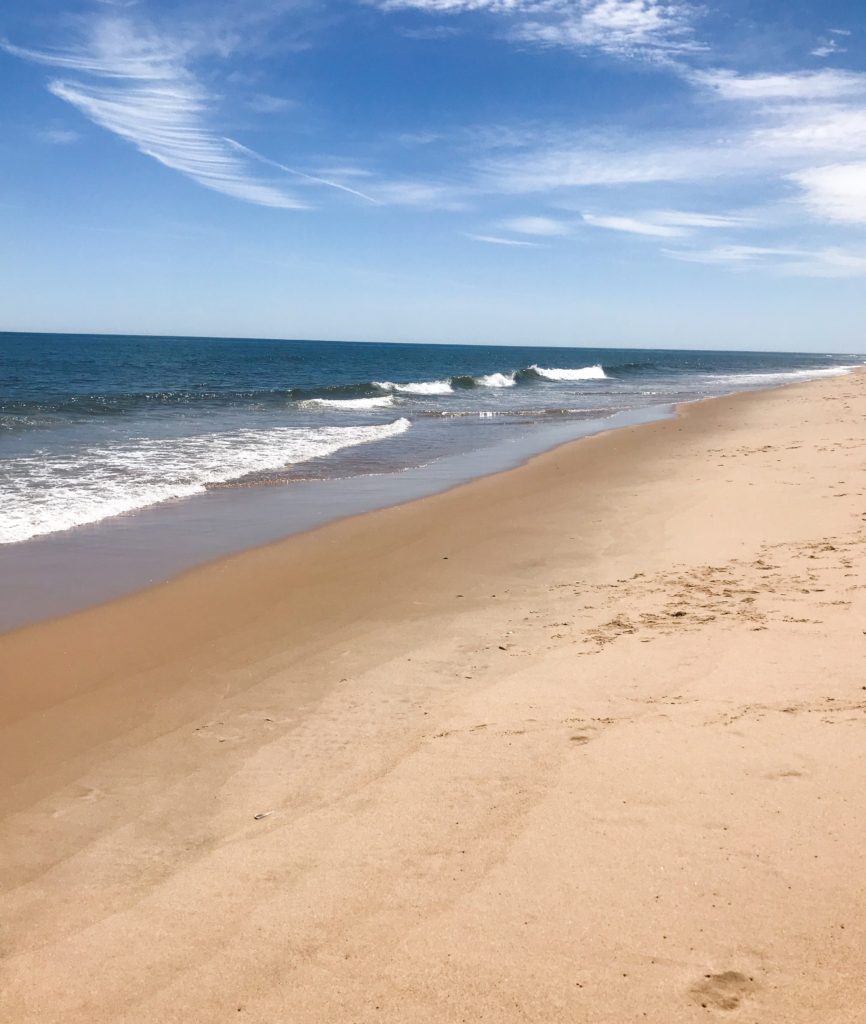 The Hamptons was just as scenic as I hoped it would be but it also turned out to be much less pretentious than I feared. The people were very friendly, food was delicious, and Brian and I enjoyed every second.
Let me know if you have any recommendations on where we should visit for our next couple's getaway!
-Brittany