This week officially marks the beginning of the Christmas shopping season. We have seven girls between the three of us, so we know what gifts the girls will like and what will collect dust on the shelf. Let us help you cross gifts off your list for girls ages 9 through 12.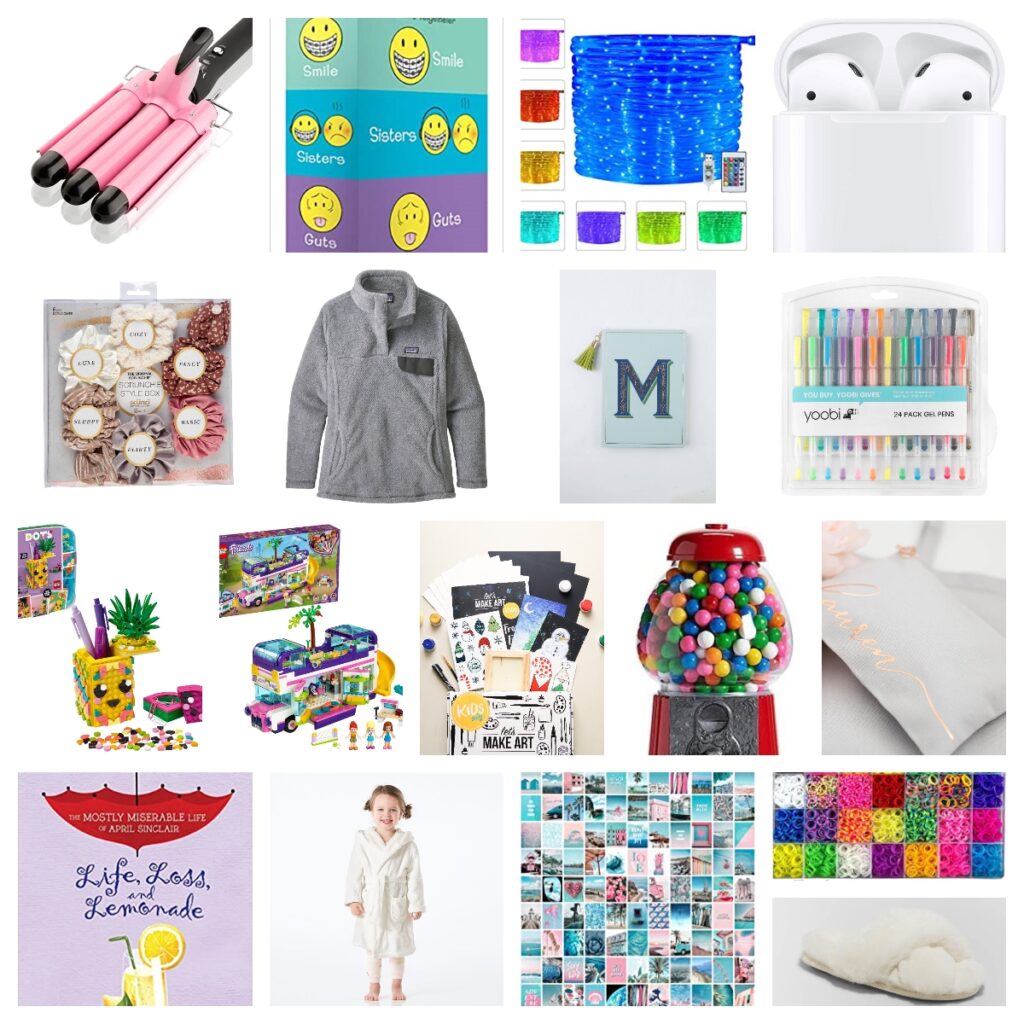 This year, Christmas shopping might prove to be a little more difficult, between kids being at home for remote learning and the expected delayed shipping times. You know those gifts that ship in the original boxes? Welp, if you are remote learning, forget trying to hide them before the kids get home from school. Start planning your gift-hiding strategies now!
We compiled a list of gifts that any girl age 9 to 12 is sure to love! This can prove to be a difficult age to buy for, because they are starting to transition from that Barbie and doll-loving little girl to a tween that is into anything having to do with fashion and their phone.
Make sure to have at least one toy or craft wrapped up under the tree. Signed, A mom that is not quite ready to let her little girl grow up too fast.
For gift ideas for girls age 7 – 9 click here.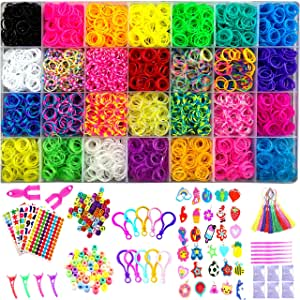 Bracelet Making Kit – When you are constantly vacuuming up small rubberbands, you may ask yourself why you bought this, but the hours of quiet time while your daughter makes bracelets is well worth it!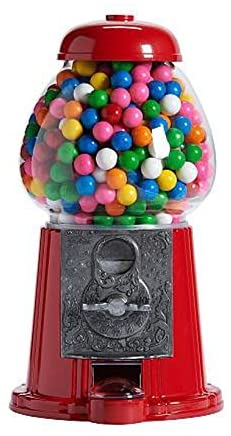 Gumball Machine – Any girl is sure to love their own personal gumball machine!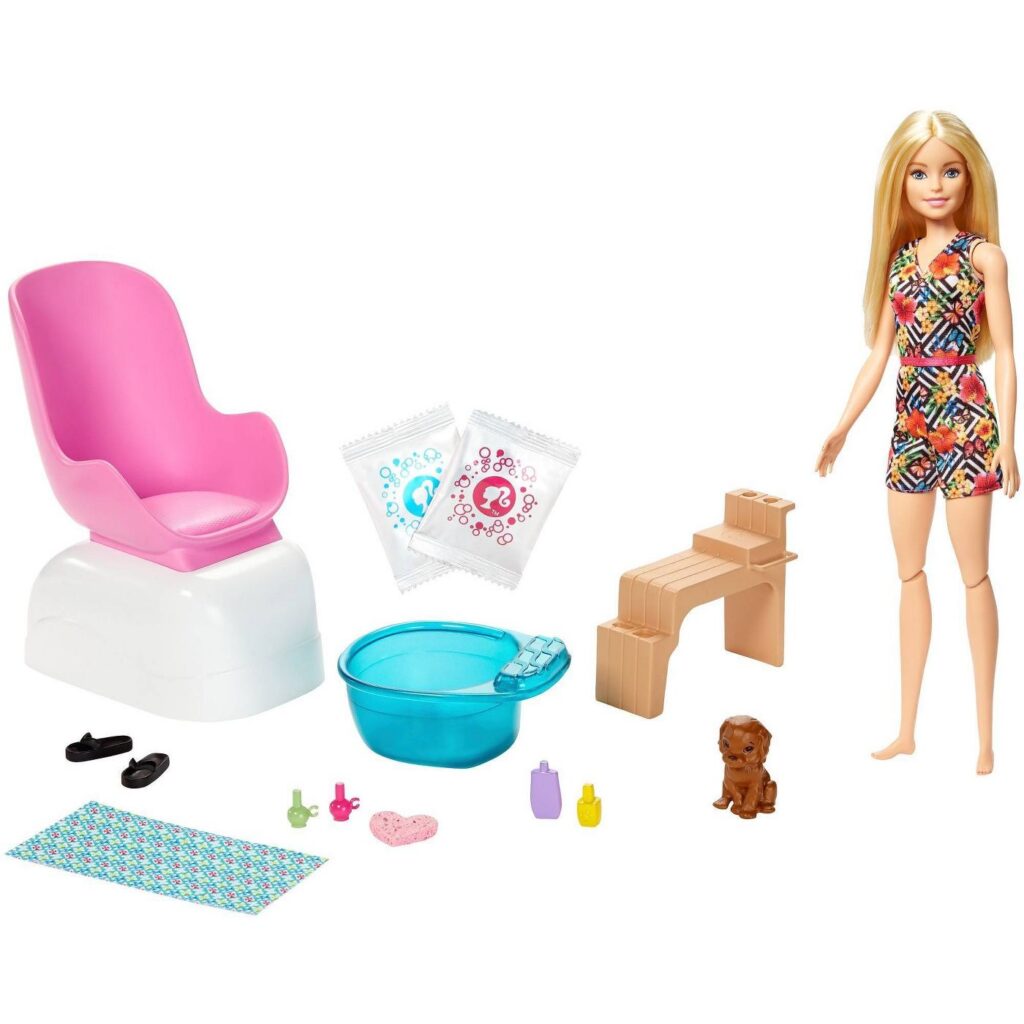 Barbie Mani/Pedi Set – This year more than ever even Barbie deserves a mani/pedi! So fun to add fizzy water and let Barbie relax as she gets her nails painted.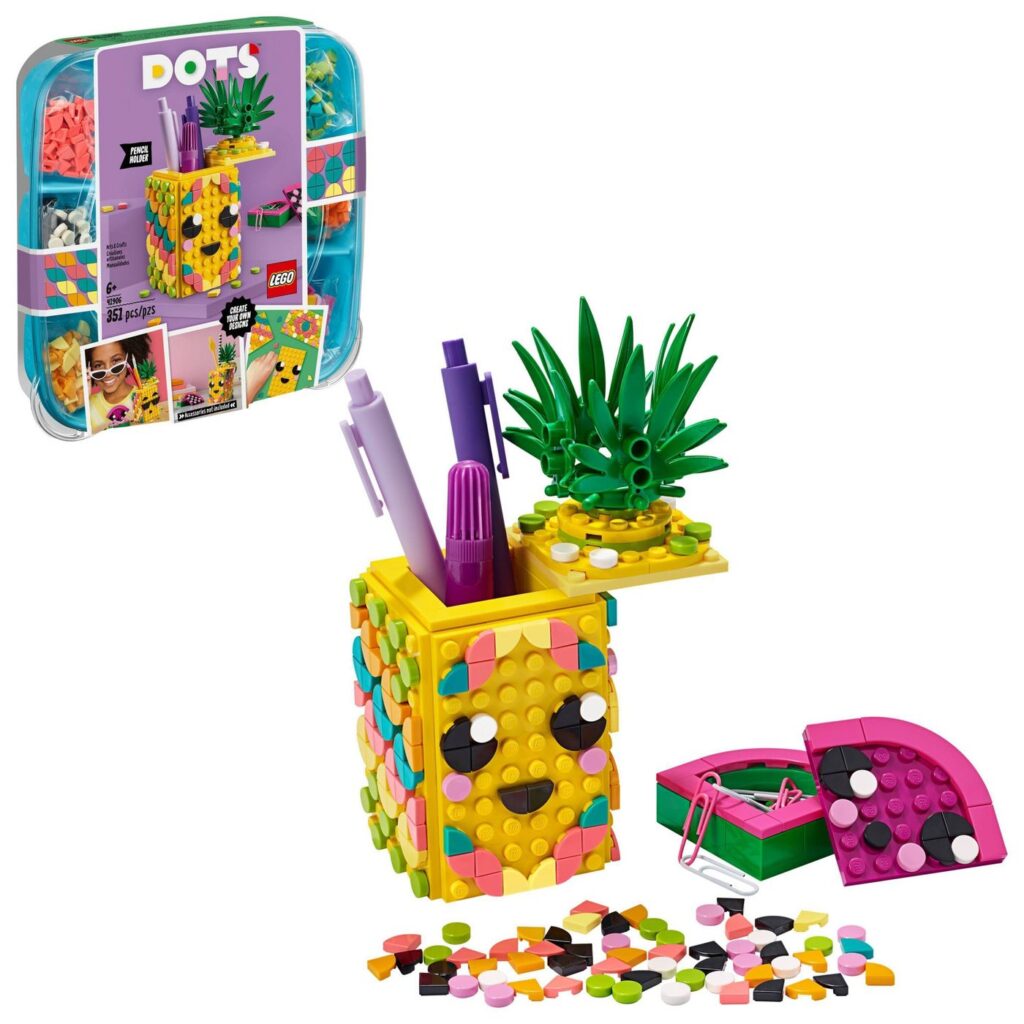 Lego DOTS Pineapple Pencil Holder – A craft that is perfect for those remote learning desks. Every girl this age seems to have an obsession with pineapples!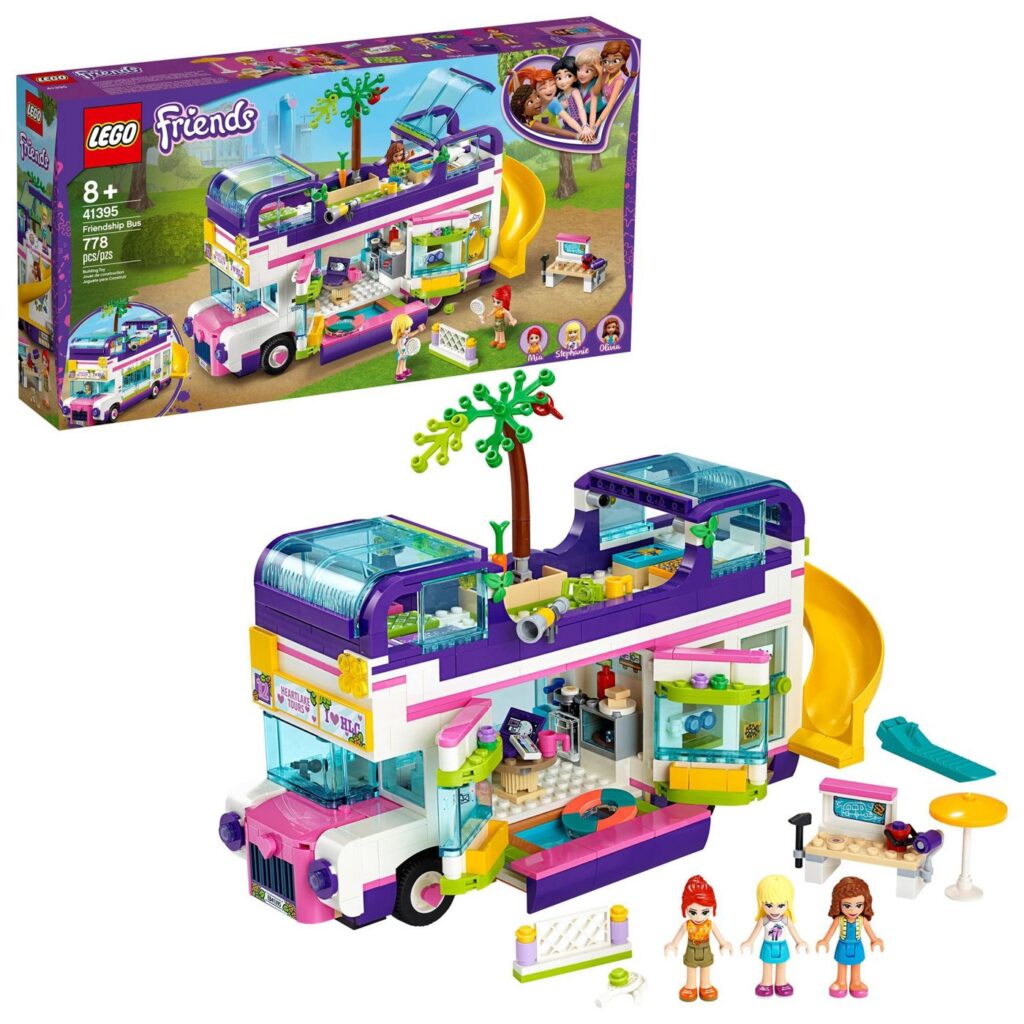 Lego Friends Friendship Bus – Legos are always a great gift, and girls this age can finally keep all the pieces together for the bigger sets. This friendship bus is adorable!
Gel Pen Set – If your daughter likes to color and doodle, make sure to wrap up a gel pen set for her.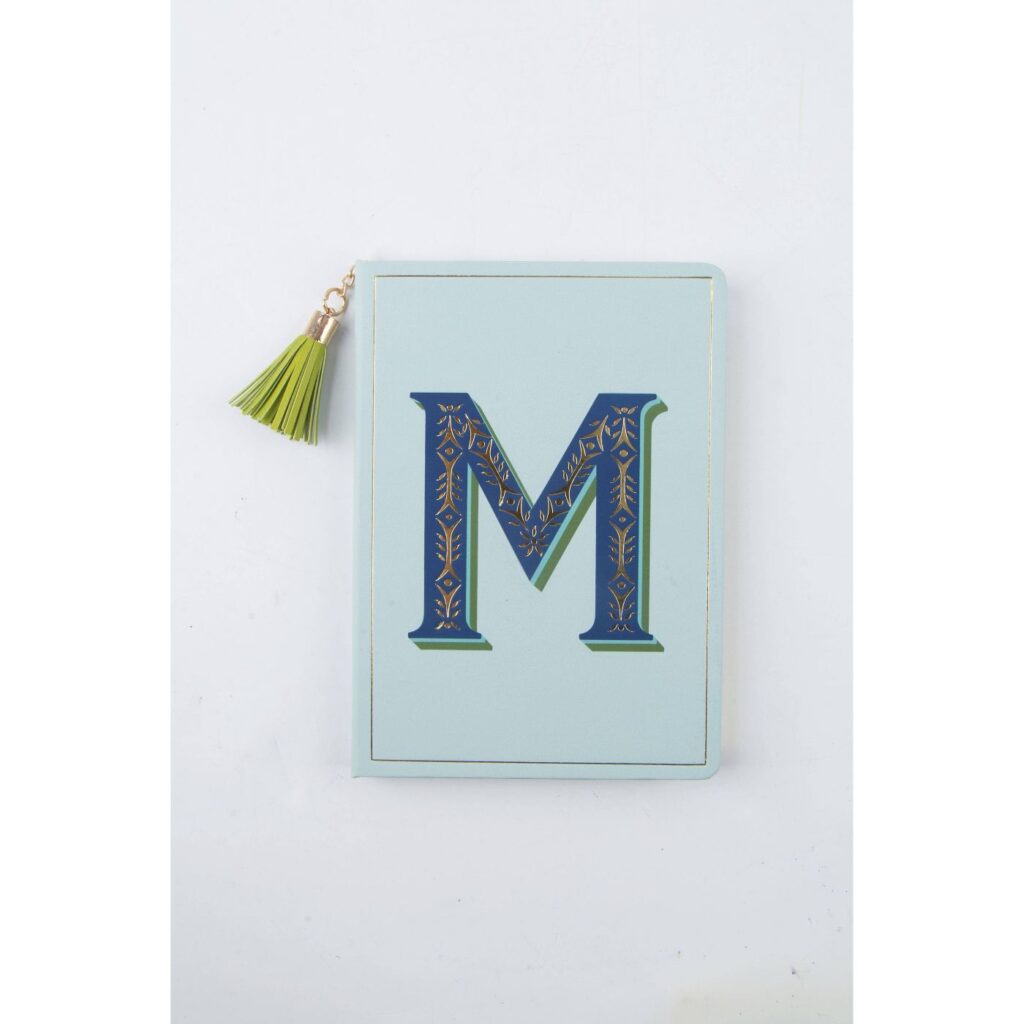 Personalized Journal – Everything personalized is just cuter! This journal is only $5.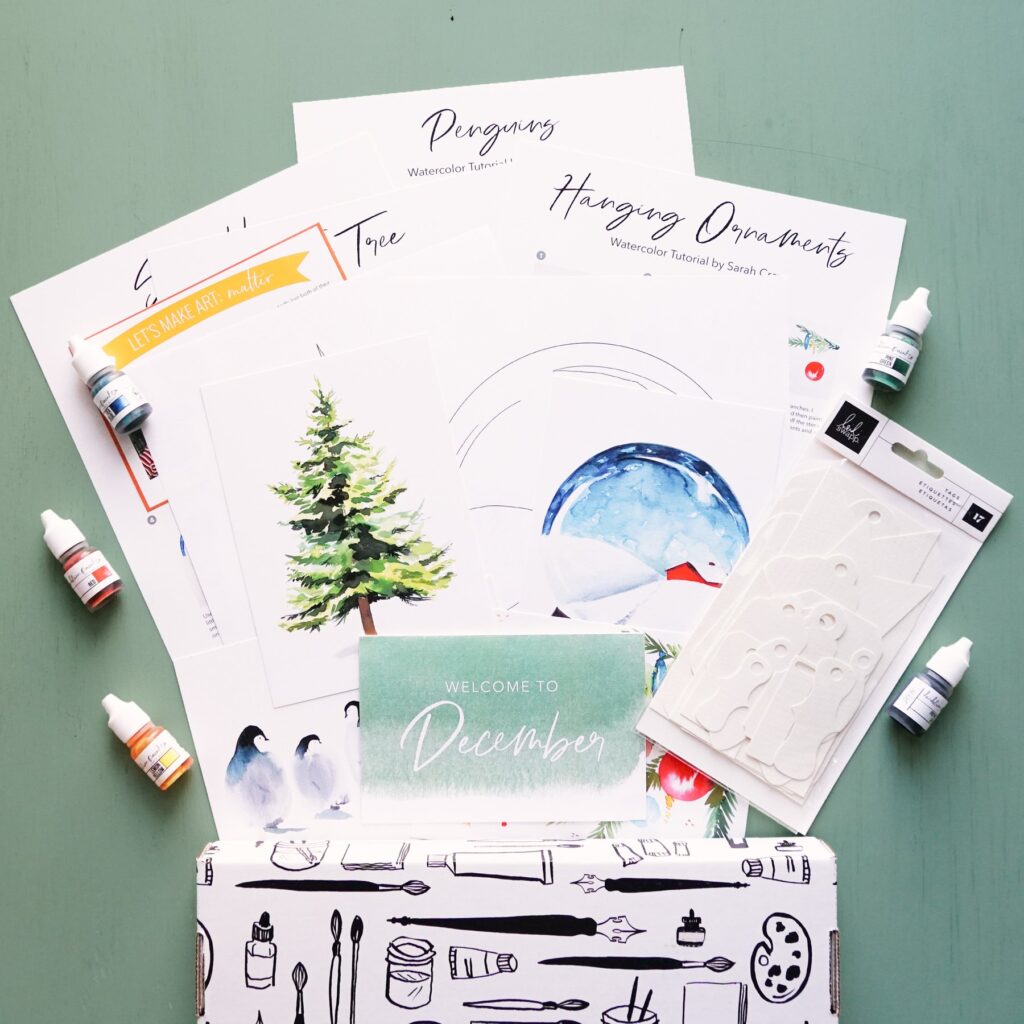 Watercolor Art Subscription Box – This site offers a monthly subscription art box, or you can opt to purchase a one-time gift box. The kit provides all the supplies your daughter needs, and every project is supported by a free video tutorial. Check out the Art Journaling and Kids Art boxes as well. Extra bonus: These look pretty enough to frame!
Okay, we all like to read, and thank goodness our daughters do too! And because I believe there should be at least one book wrapped under every Christmas tree, here are some book ideas:
Smile Book Gift Box – This 3-book gift set is geared towards girls this age. When I asked my daughter for some ideas to add to this gift idea post, this was the second item that she mentioned (first being iPods).
The Baby-Sitters Club – These graphix novels are based off of the original book series that were one of my favorites growing up. If your daughter can't wait until she is old enough to babysit, this is a great series for her.
Life, Loss and Lemonade – This book is about some serious life events — a Gaga that has cancer, friends keeping secrets, friends that move away — but it is age-appropriate. "How do you know whether an important decision is the right one? Most importantly, what would Gaga say to do when life hands you lemons."

Hydro Flask – This year especially, since they are not leaving their desks often, my daughter makes sure to never forget her Hydro Flask as she heads out the door to school. There are many different colors and sizes, but make sure you add the stickers below so she can decorate it!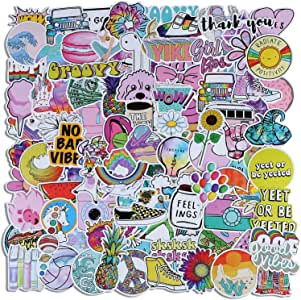 Stickers – Both of my girls have decorated their Hydro Flasks, notebooks, pencil cases, and mirrors with these cute girly stickers. FYI: They have stayed on the Hydro Flask with daily washing since they were applied over a year ago.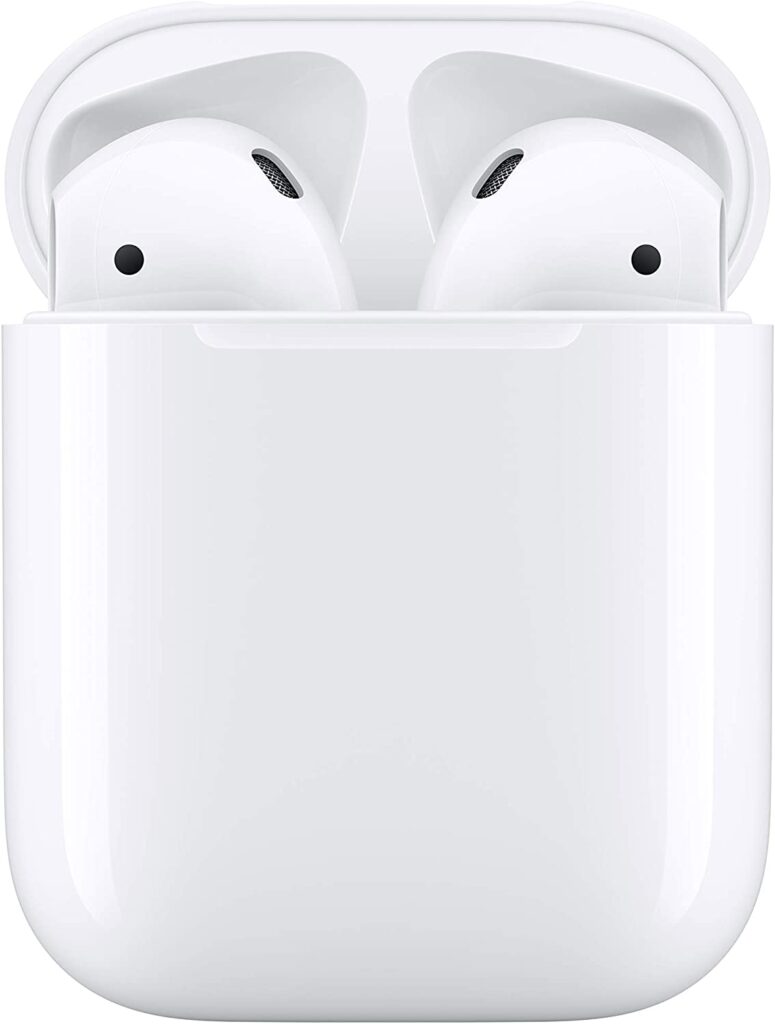 Air Pods – The number one item on my daughter's list is Air Pods. These will come in extra handy if you are doing remote music class this year. 😉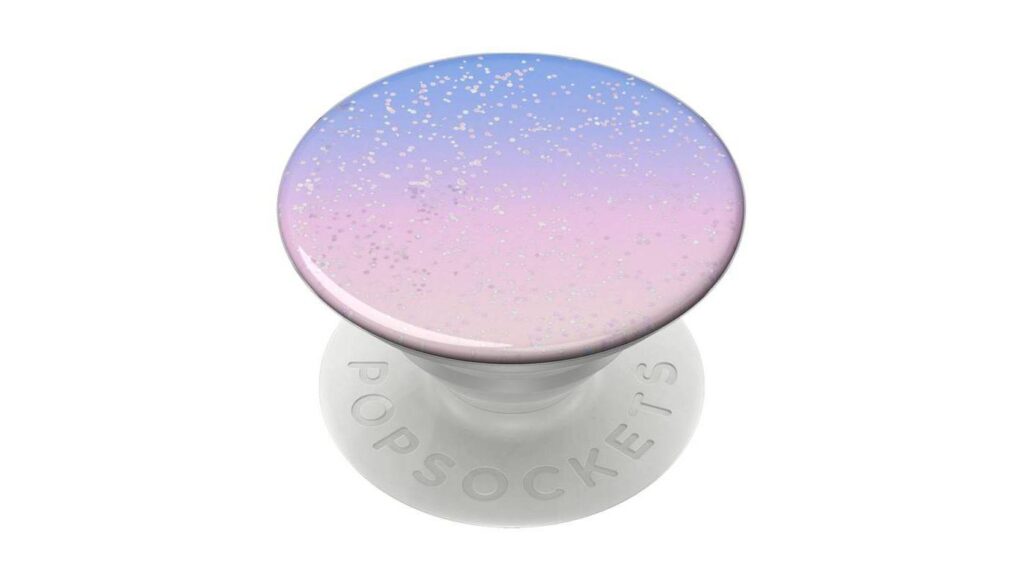 Popsocket – A cute popsocket is a great stocking stuffer idea.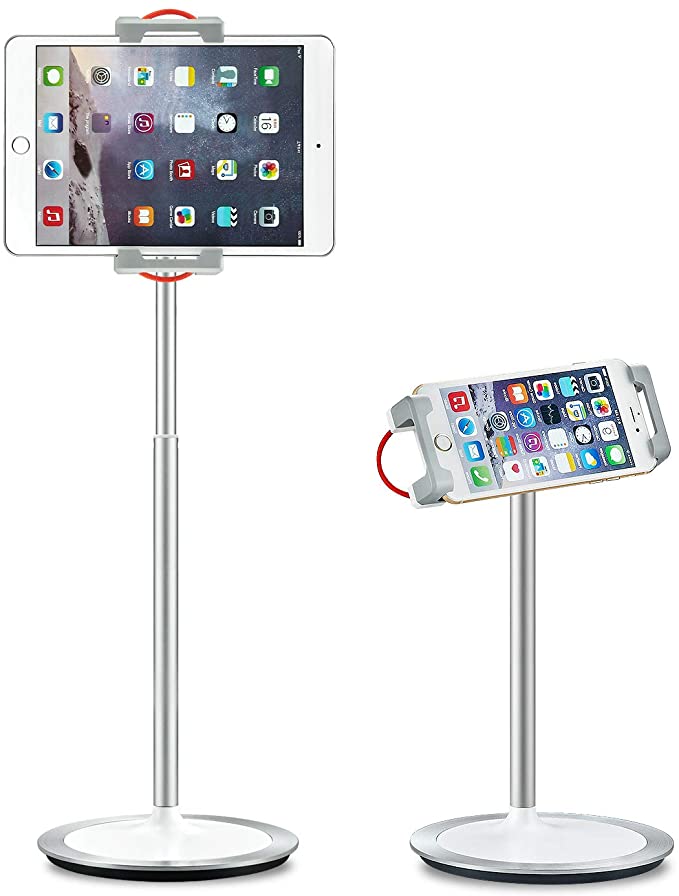 iPad/phone stand – This stand is a little more on the pricey side, but it is very durable and worth spending a little extra on for the quality. This holiday season, we may be doing more Facetiming than most years, so this will come in handy. If your daughter thinks she is YouTube famous, this is perfect to take her to the next level! 😉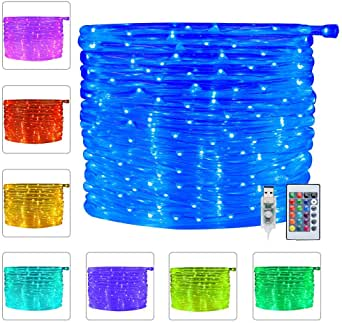 LED Lights – My daughters have two strands of these outlining their bedroom ceiling. They have a timer to ensure that they shut off, as well as a remote to change the colors. Adds a fun element to their room!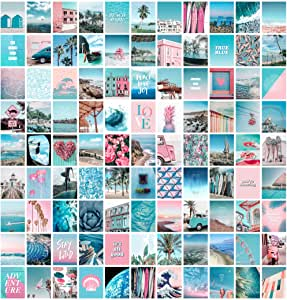 Wall Art Prints – The VSCO girl fad still seems to be around, and this set of 100 4×6 prints is what my daughter added as wall décor by her bed. A fun, inexpensive way to let your daughter update and decorate her room.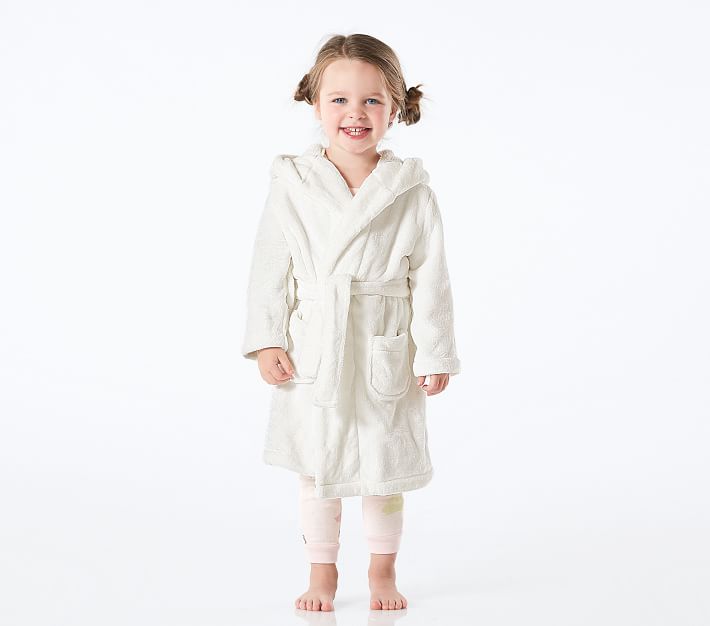 Plush Robe – Monogram a robe for a gift that any girl is sure to love. Watch for a sale on these, because they always pop up!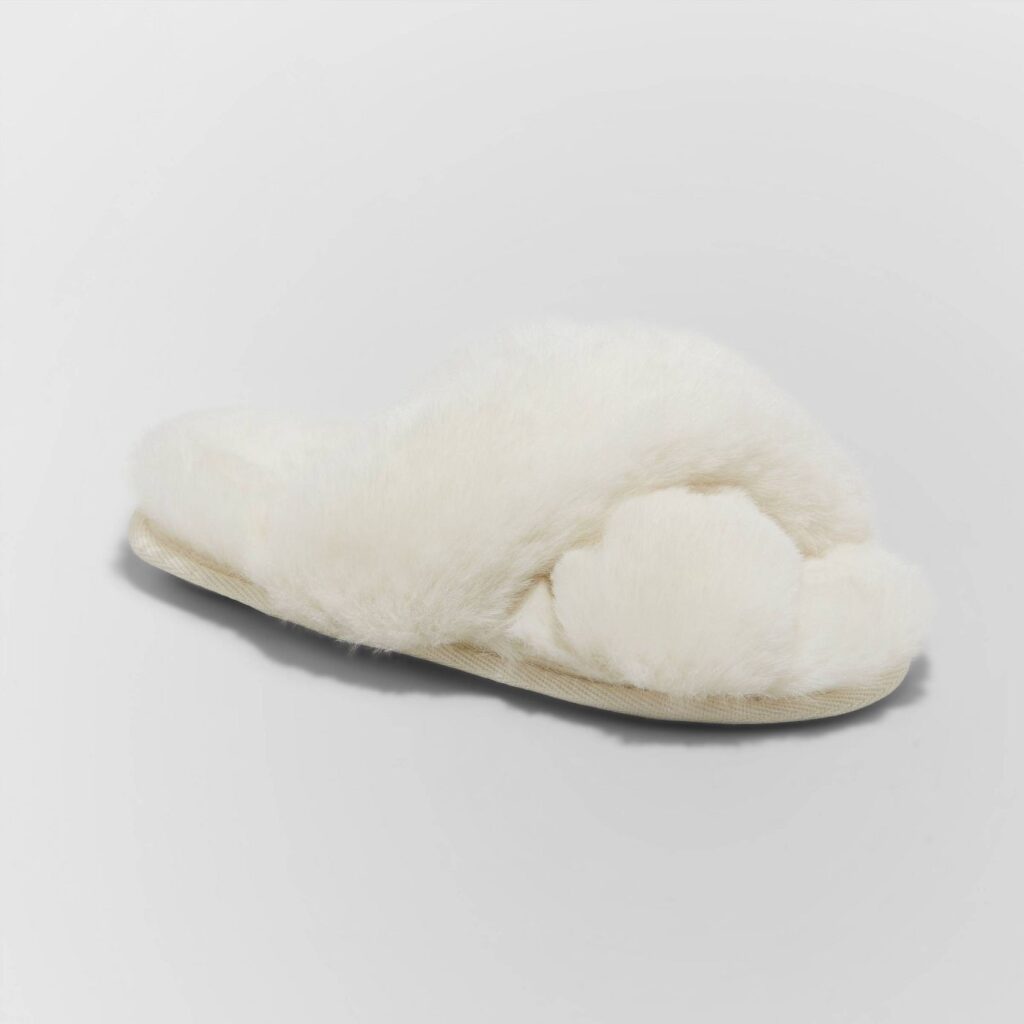 Fuzzy slippers are on every girl's list, and these are only $10. Check out the animal print too. So cute! Make sure to grab yourself a pair for Mommy & Me fun!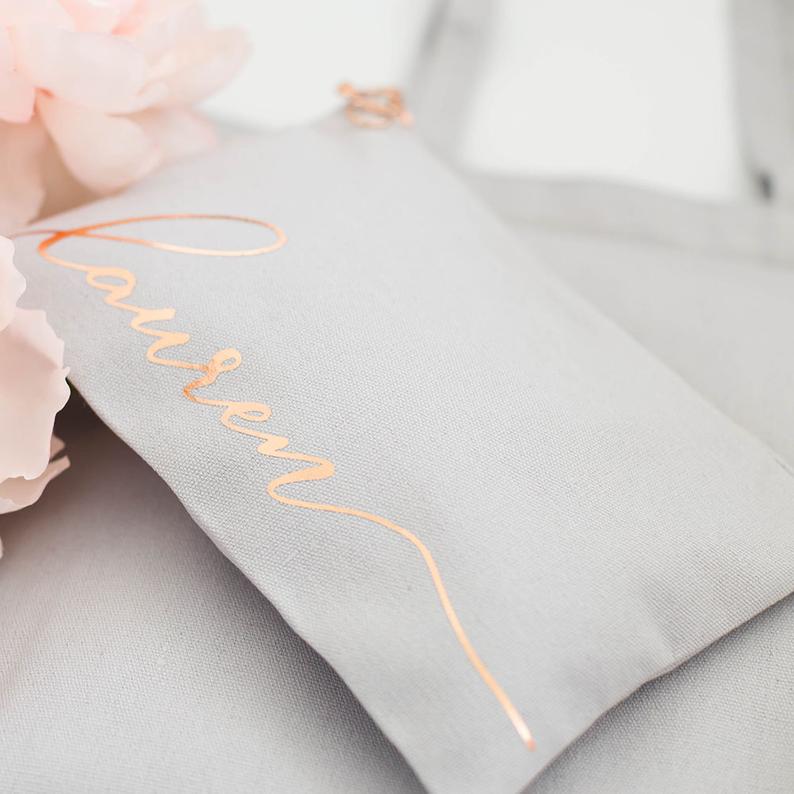 Personalized Makeup Bags – I ordered these for my daughters, and I am so excited. Aghhh, that gold writing is so pretty! At under $15, these would make a great gift for nieces too.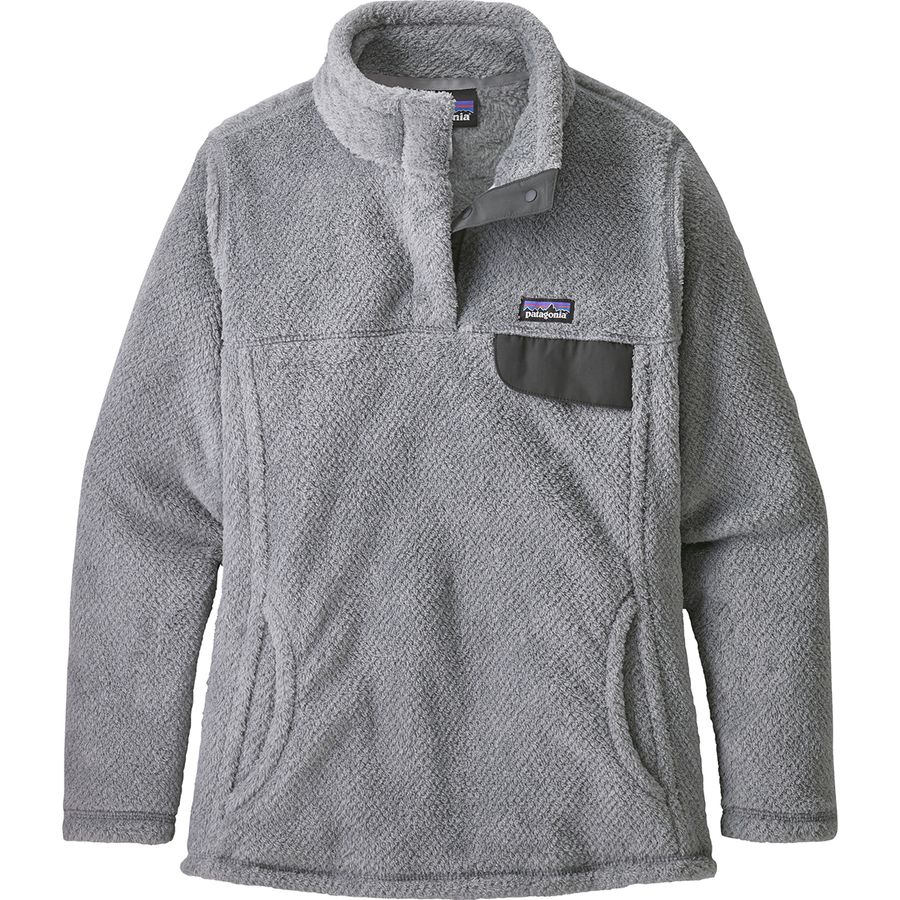 Patagonia Re-snap – My daughter wears her Patagonia almost every day. It is warm enough to wear on chillier days, and she layers it over t-shirts to wear for school.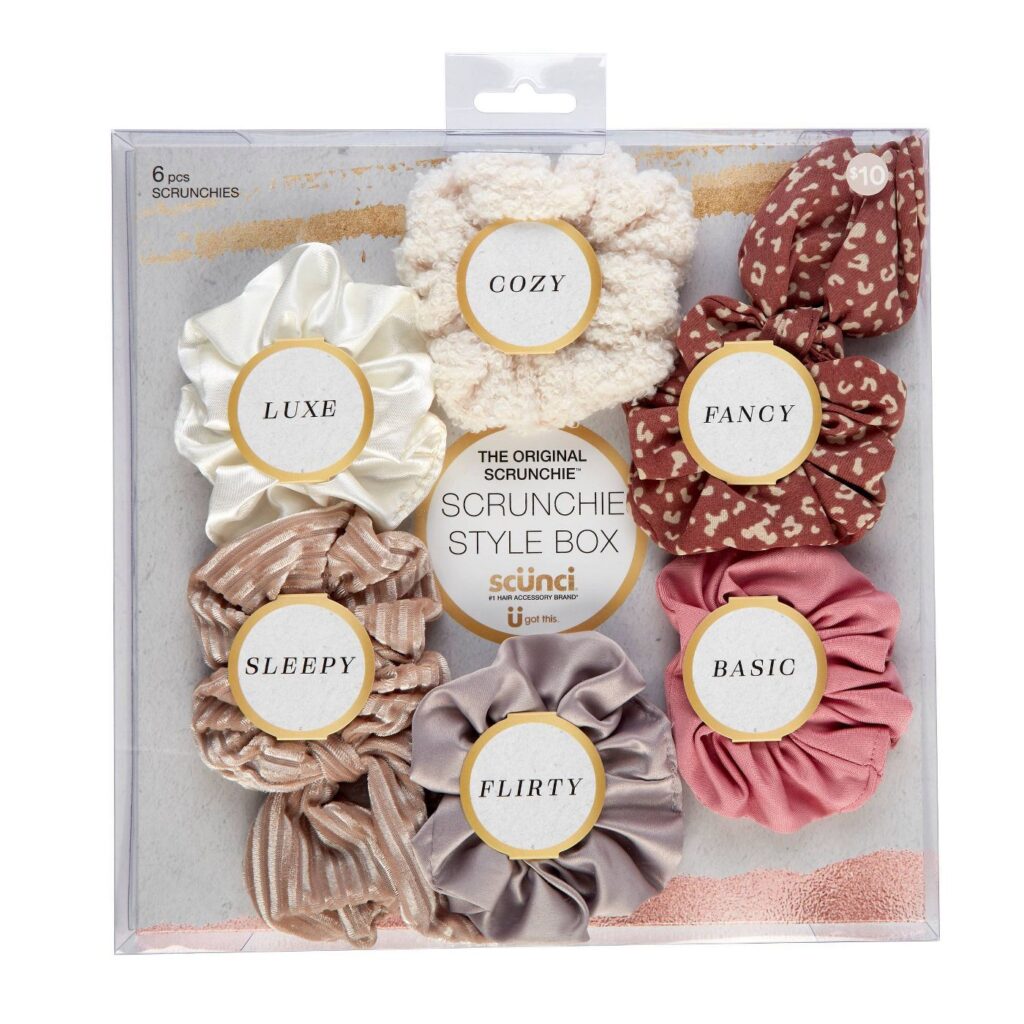 Scrunchie Gift Box Set – Scrunchies are the basic accessory for every girl this age. If only I would have kept my scrunchies from when I was younger. 😉 Speaking of keeping things from when we grew up …..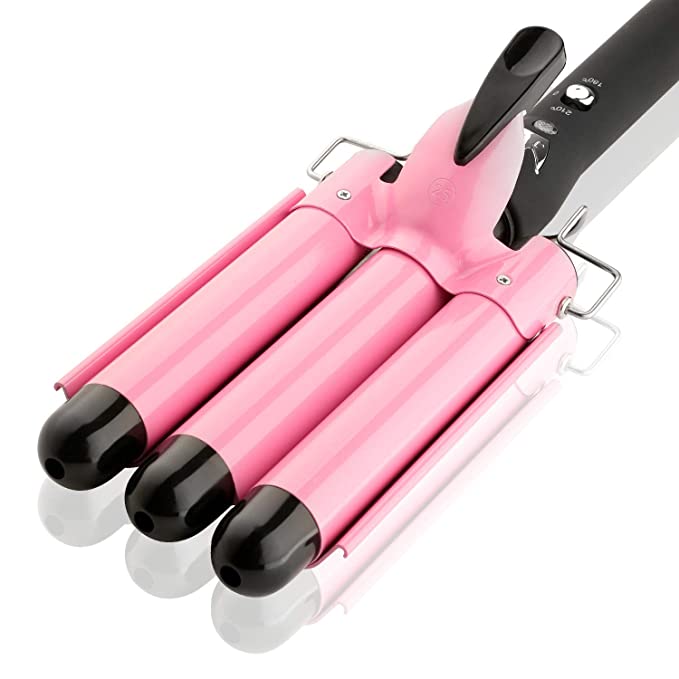 3 Barrel Waver – …. yes, these are back in style! Of course, even though they call them "beach waves," you and I both know this is a crimper! Maybe new and improved, but still a crimper. Yes, we rocked those crimps at one point in our lives. Can't wait to look back at pictures and have my daughter ask me why I let her do this to her hair. 😉
Hopefully this lists gives you some ideas to get a head start on your Christmas shopping.
Happy wrapping!
-Callie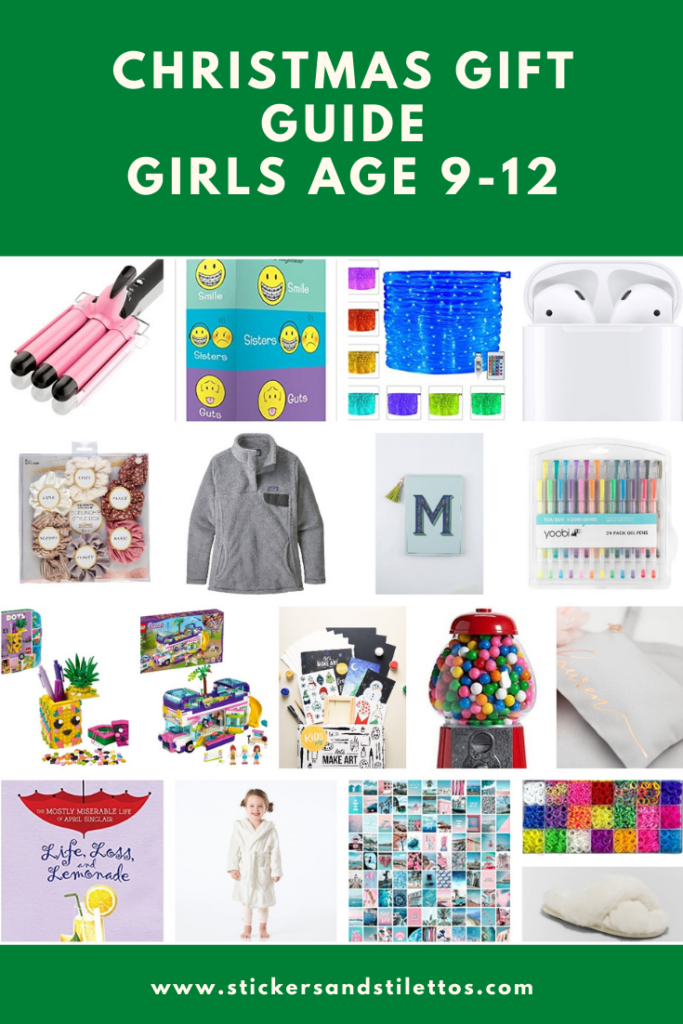 Disclosure: This site may contain affiliate links for products and services that we recommend. If you make a purchase through these links, we may earn a small commission at no additional cost to you.