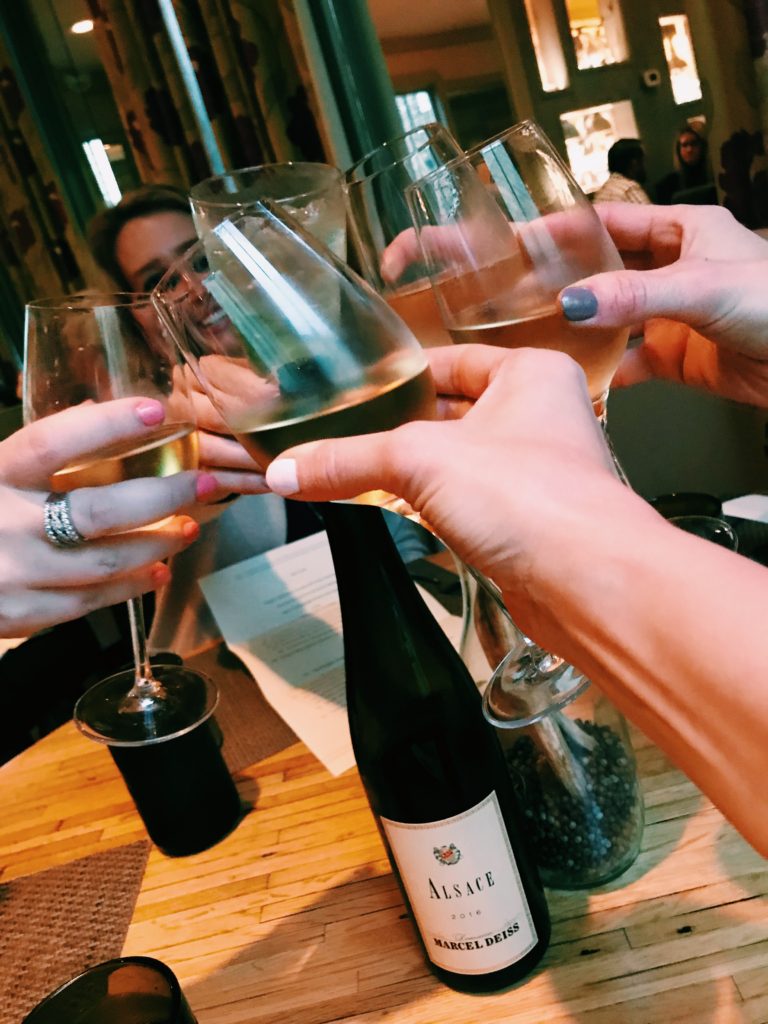 Here at Stickers and Stilettos, we believe that a girls' weekend is so necessary! With a big year of life changes and stress, we were certainly in need of a couple days to rest, relax and laugh until we cried. So this April, we fell in love with Charleston!
There is so much rich history and beautiful architecture in Charleston. We definitely could have spent more than three days there. Everything was beautiful.
Here are some of our favorite moments of the trip. If you get the chance to visit, I would love to chat with you about your itinerary. On our trips, I am definitely the holder of the 'clipboard of fun' as I love to research the best activities and restaurants!
Day 1
The Charleston airport was very easy to navigate and as soon as we landed, we had a shuttle ready to take us to The Restoration on King. This hotel was so beautiful! We had a large suite with amazing views of King Street. Our favorite parts??? Definitely the breakfast basket and the complimentary wine and cheese happy hour! So amazing!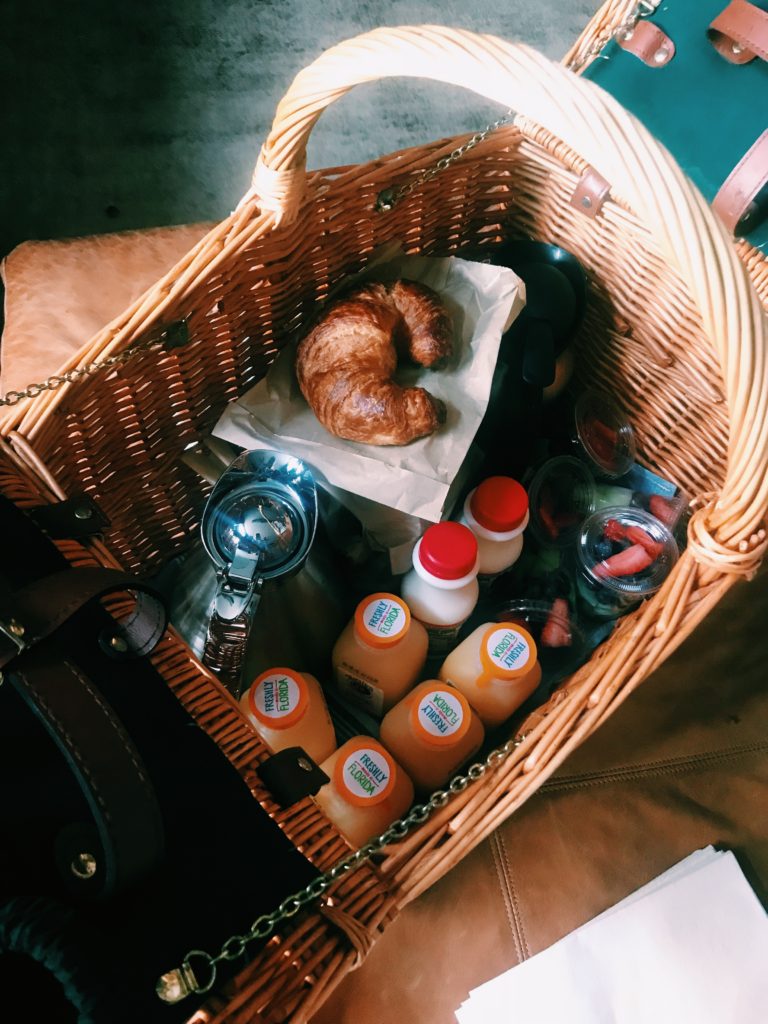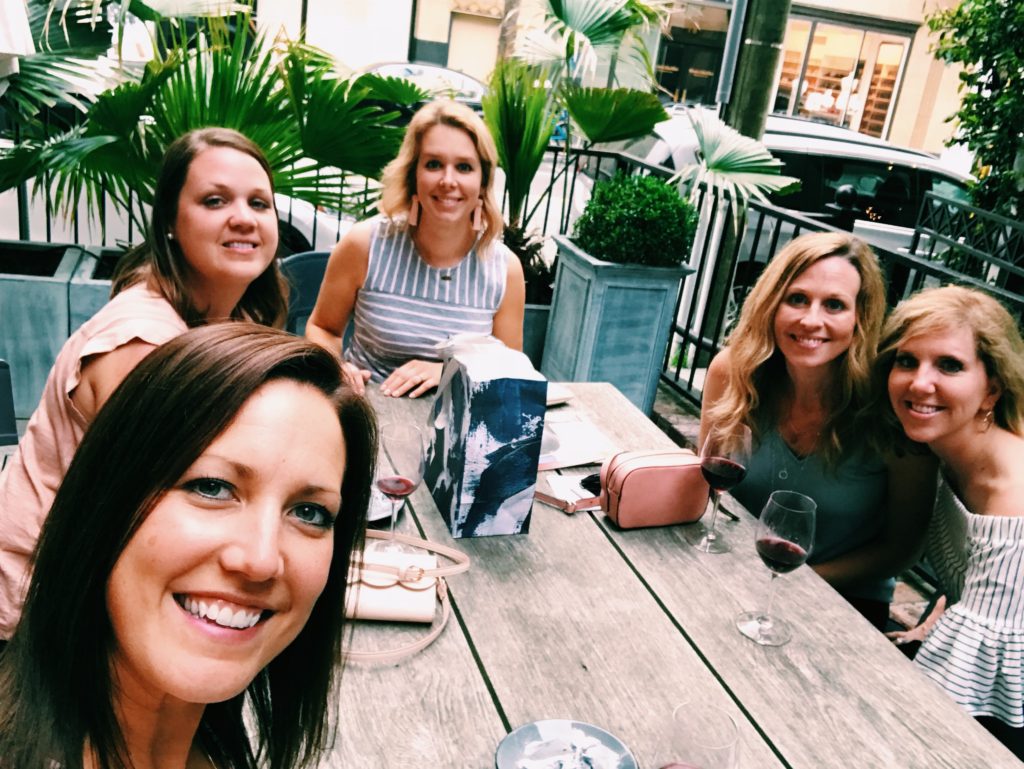 Our room was not quite ready when we arrived so we headed up to the rooftop bar- The Watch. We were slightly warm as we did not have time to change out of our Chicago clothes and it was a beautiful day! The food was great and we were just oh so happy to sit in the sunshine!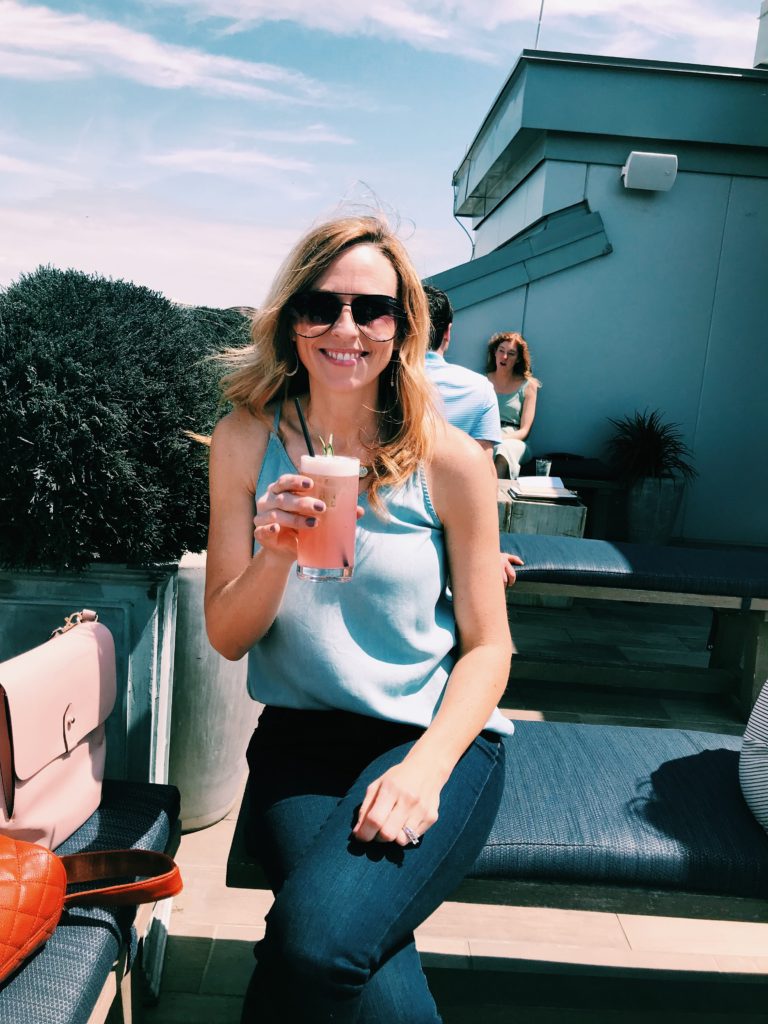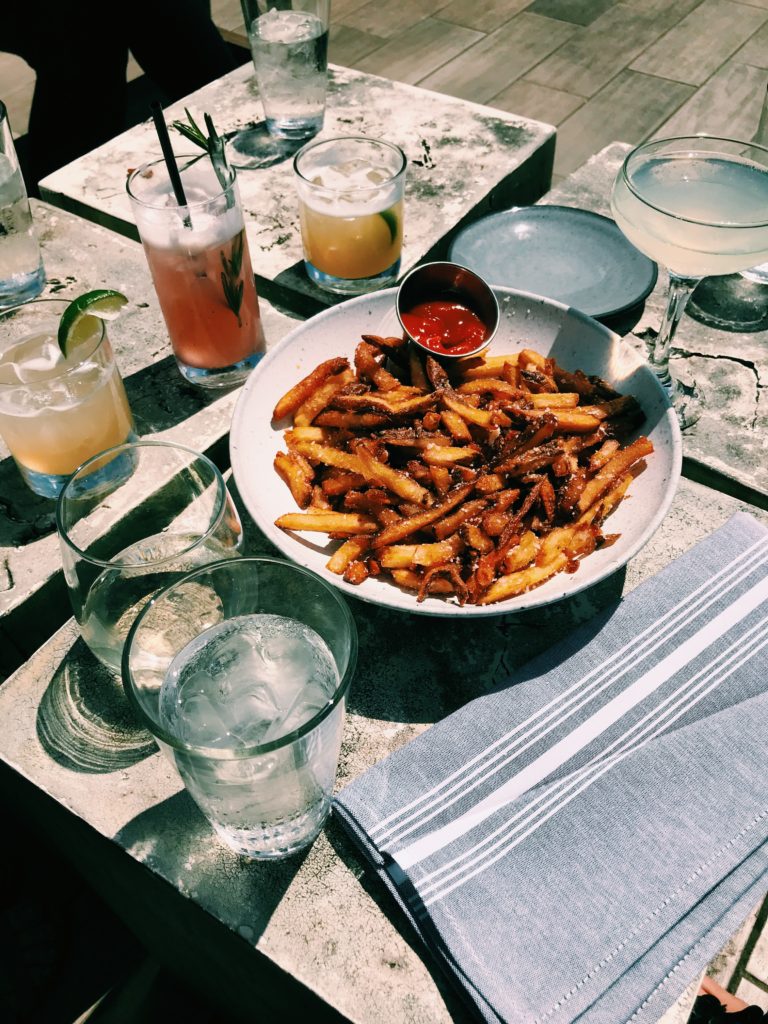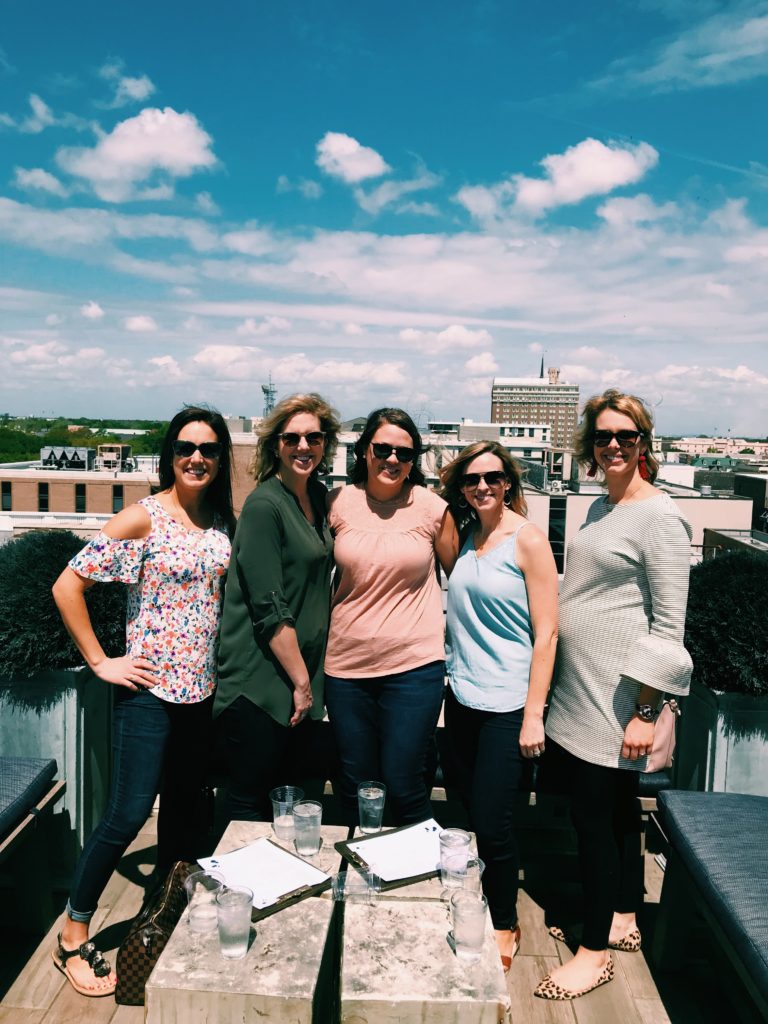 After we got into our room, we freshened up a bit and headed down to the best part of King street…the shops! Anthropologie, Vineyard Vines, and Lululemon- they have everything!
We did not have reservations for dinner but ended up stopping in for great thai food at Basil Thai.
Day 2
Day 2 started with a historical carriage tour of Charleston. We used Palmetto Carriage Works and had a private carriage tour. This was a great way to see different parts of the city and experience the charm.
Following our tour we had to check out the market district and buy some Charleston benne wafers and sample Callie's Hot Little Biscuits. They are so delicious! A must purchase souvenir is a biscuit mix to take home and a jar of Savannah Bee Company honey to enjoy them with. Yummo! One thing we learned after we loaded up on biscuit and grits mixes to take home was…you can buy them in the airport! It would have been easier to buy them after we got our bags through security. Airport security has to personally examine each Callie's biscuit bag.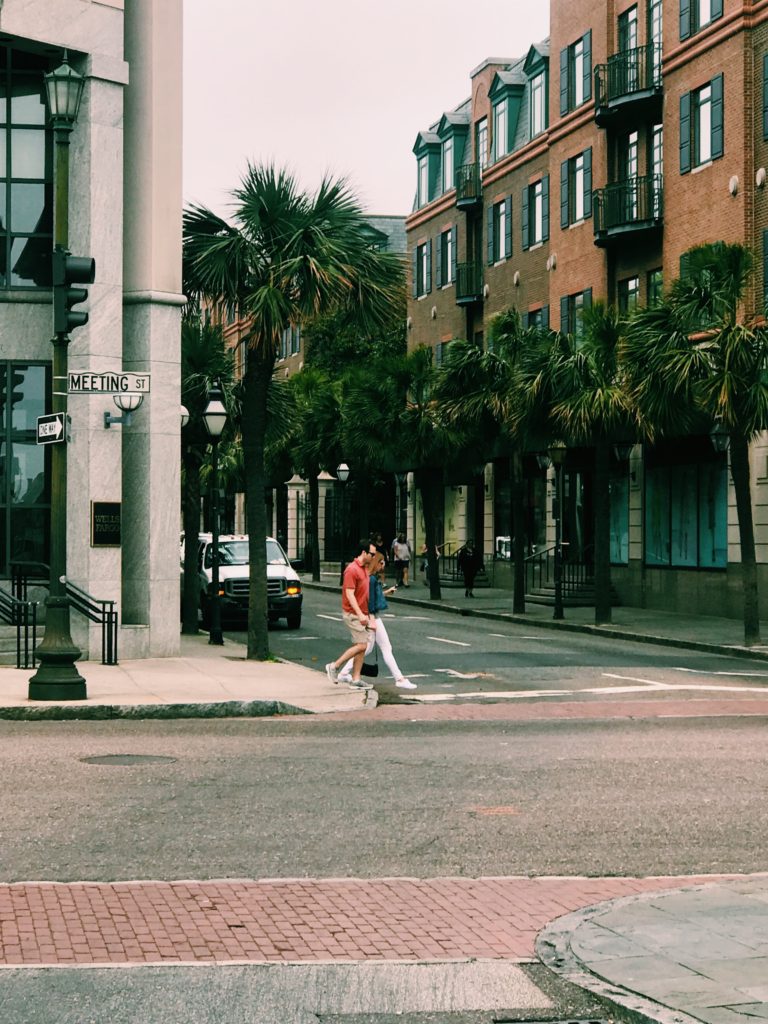 Later in the afternoon we had a ton of fun at Candlefish in a candle making workshop. This was definitely one of our favorite activities of the trip. This place smells so good! We were taught all about soy wax and candle making. They make all of their candles in house and put them in some of the prettiest containers. We carefully selected which fragrance we wanted to put into our candles and then we measured and poured and drank wine. Yes, it is BYOB! We were able to shop and have our finished candles along with our purchases mailed to us at home.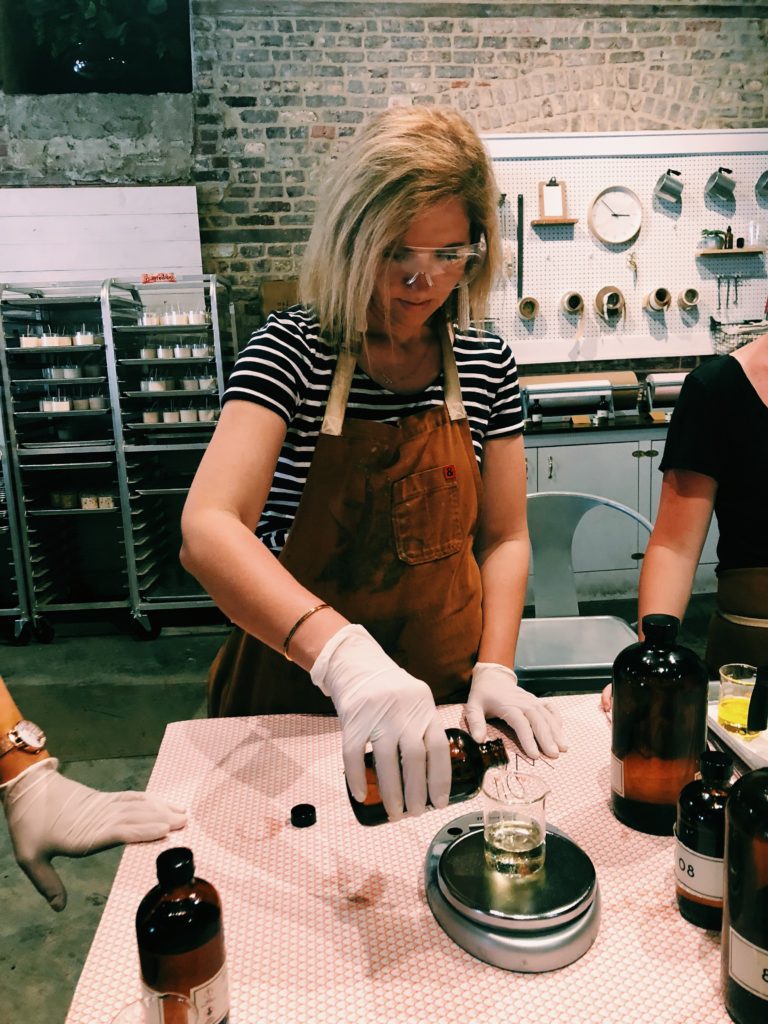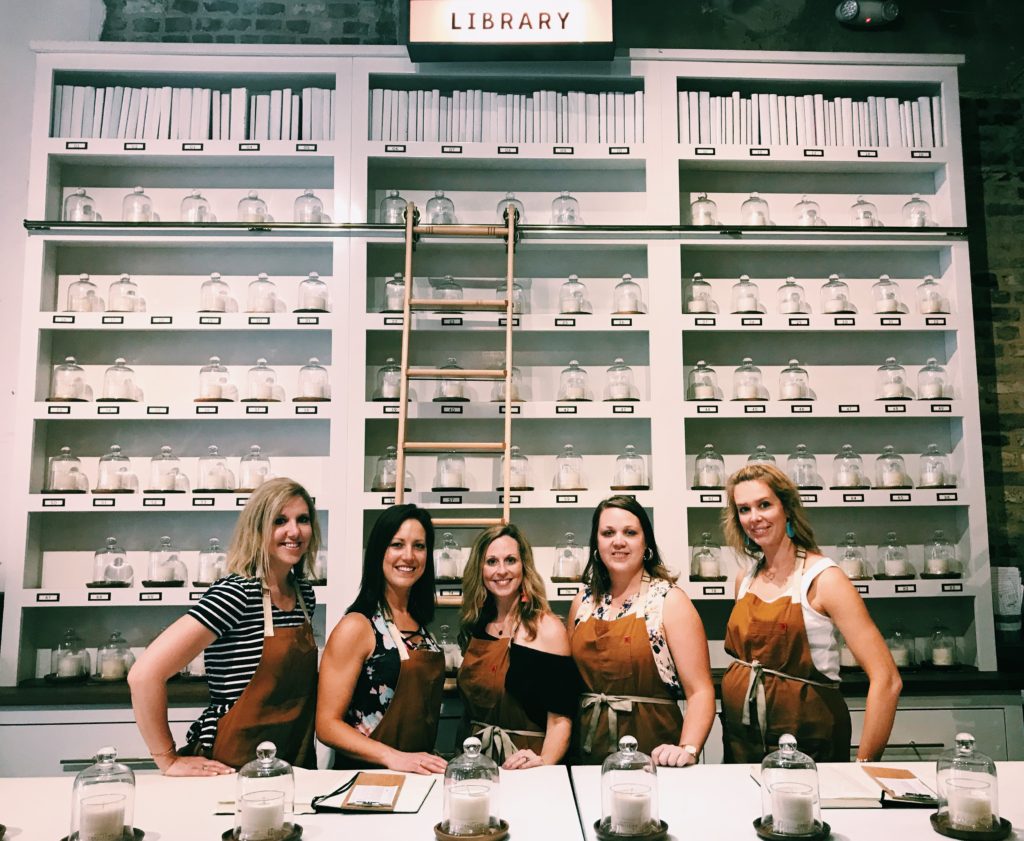 After another great happy hour, we went to Husk. This place came highly recommended and did not disappoint. We loved the food and wine!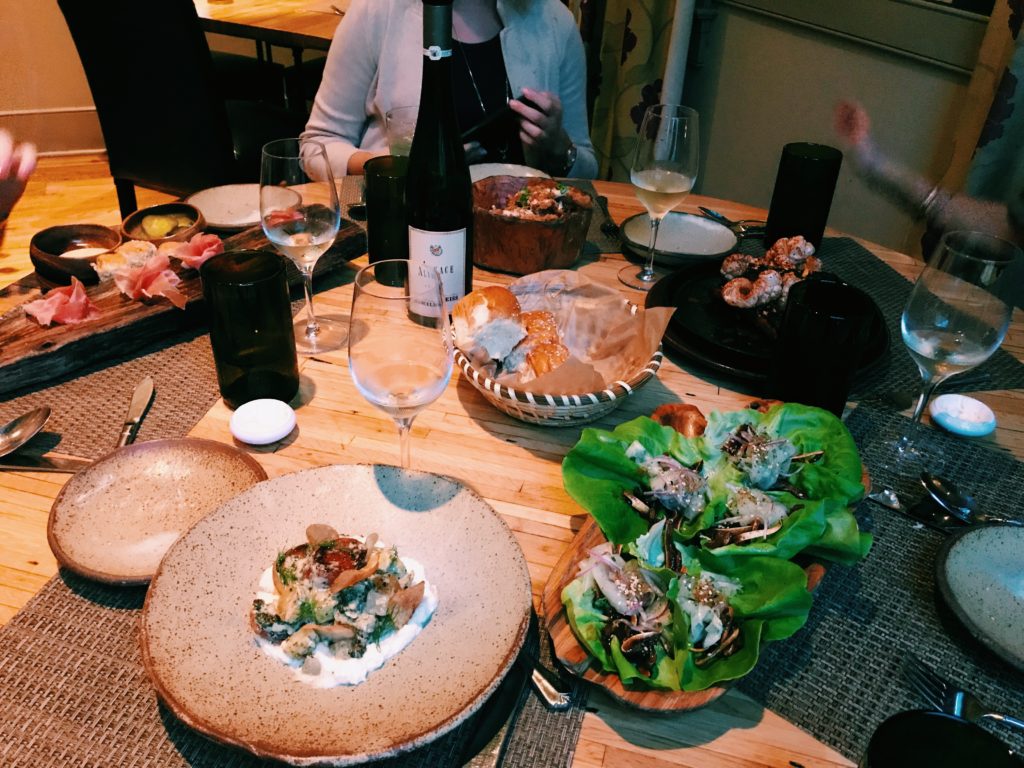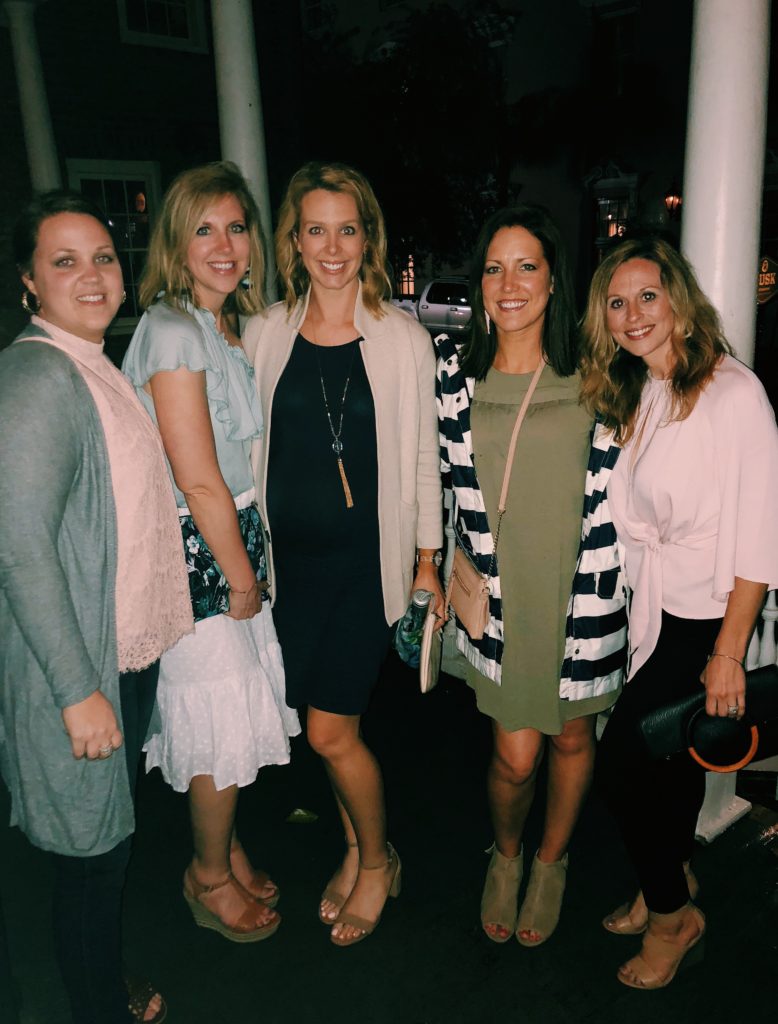 Day 3
Our last day was of course, spa day! The Restoration has a beautiful spa called Amethyst. We enjoyed all of our treatments and then took an Uber out to the beach. It was a brisk day but we enjoyed seeing Folly Beach.
Our last dinner of the trip was at Magnolias. This was the sweetest place! It was packed, even though it was a Monday night. We loved the food and the southern charm of this place. Great southern dishes. They are so loved that they even published a cookbook with their shrimp and grits and fried chicken recipes.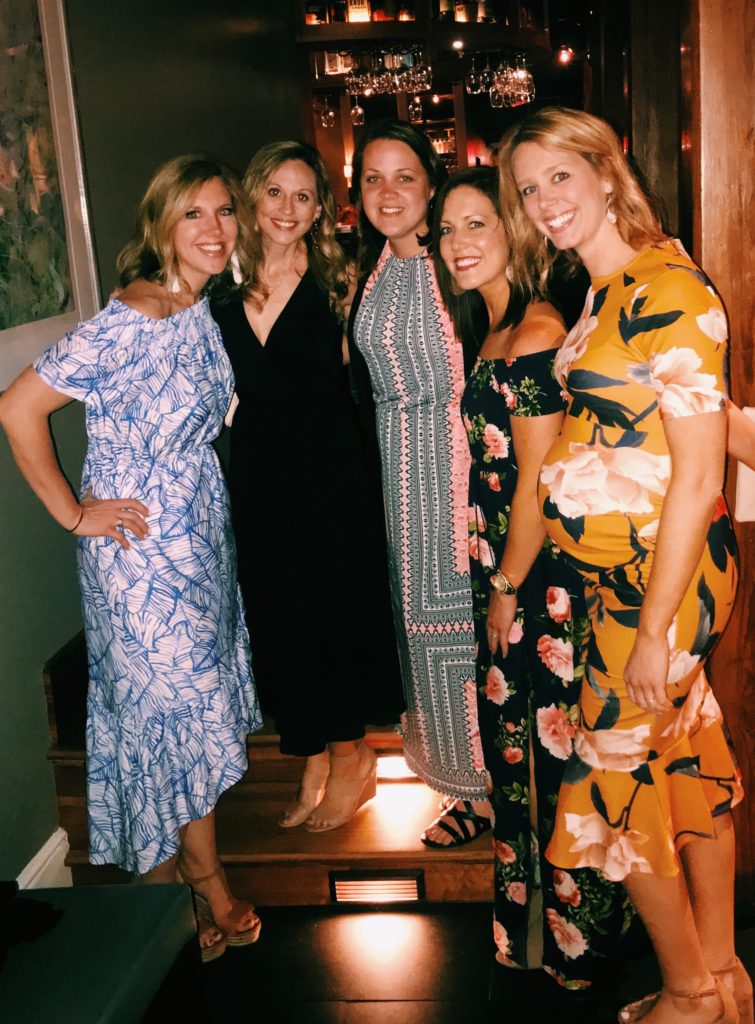 For each of our travel weekends, we read and discuss a book. The book we paired with this trip was Dorthea Benton Franks, Sullivan's Island. She is a popular Southern author. It was fun to read about the area and some of the things we would be seeing. Definitely check out her books before you make your next trip to South Carolina. We sure loved our time there!