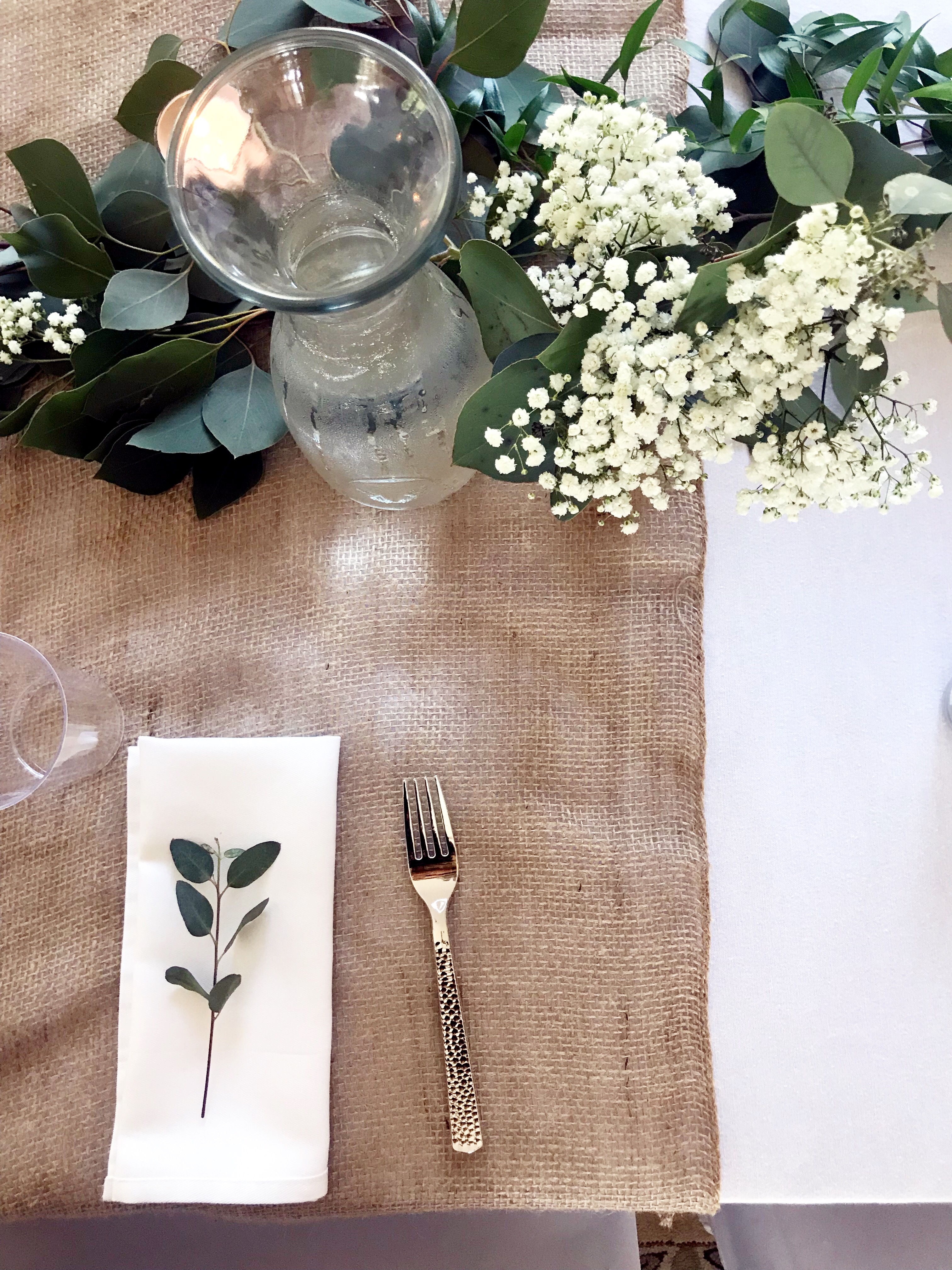 Hello from Kelly! Life has been so busy lately but I wanted to take a second to share some of the lovely photos from my sweet cousin's bridal shower.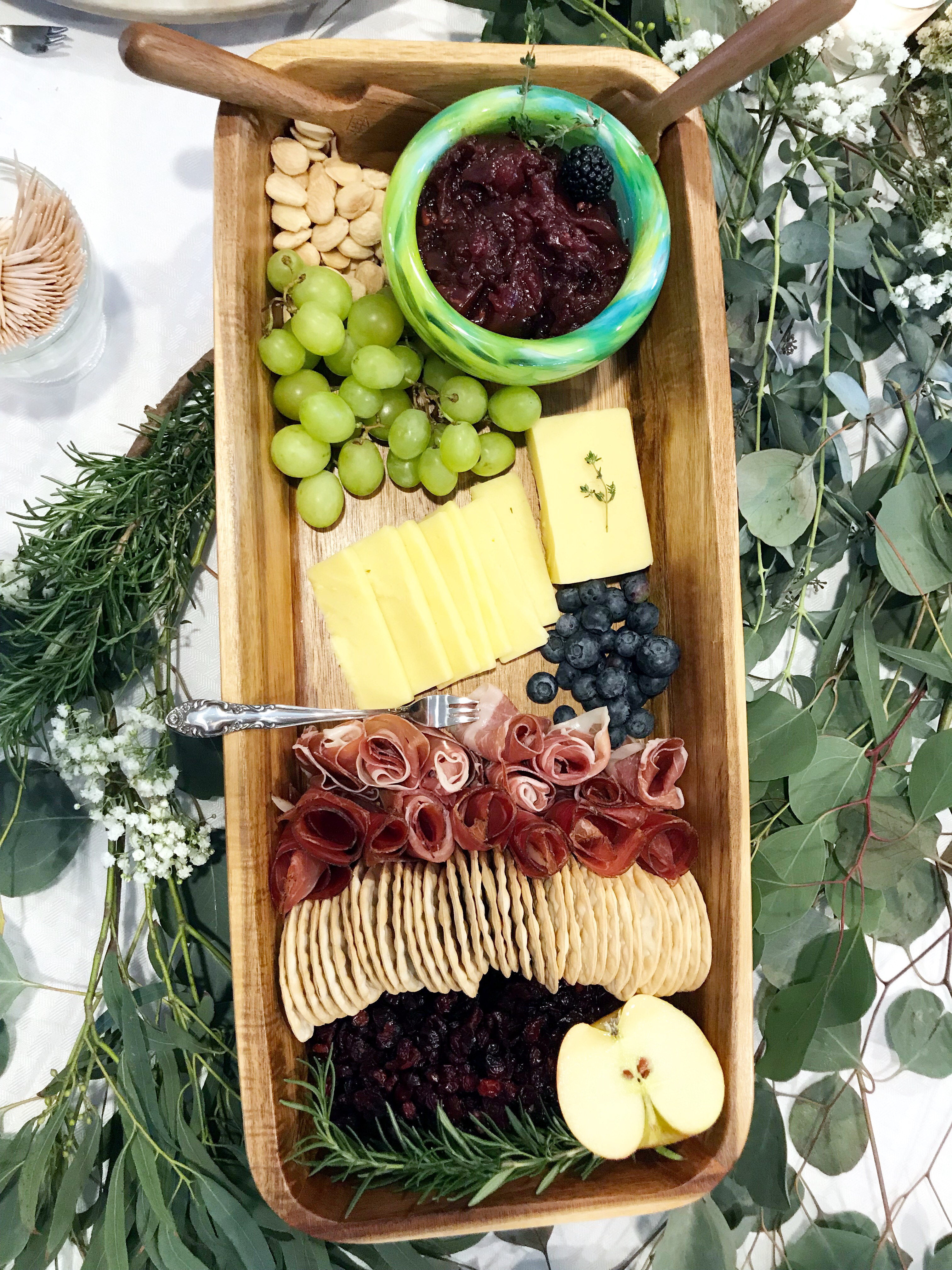 The bride requested wine and cheese and we sort of took that concept and ran with it…perhaps a bit too far. 😉 Besides wine and cheese we used Magnolia and Anthropologie as inspiration for our decor. Overall everything pulled together very nicely!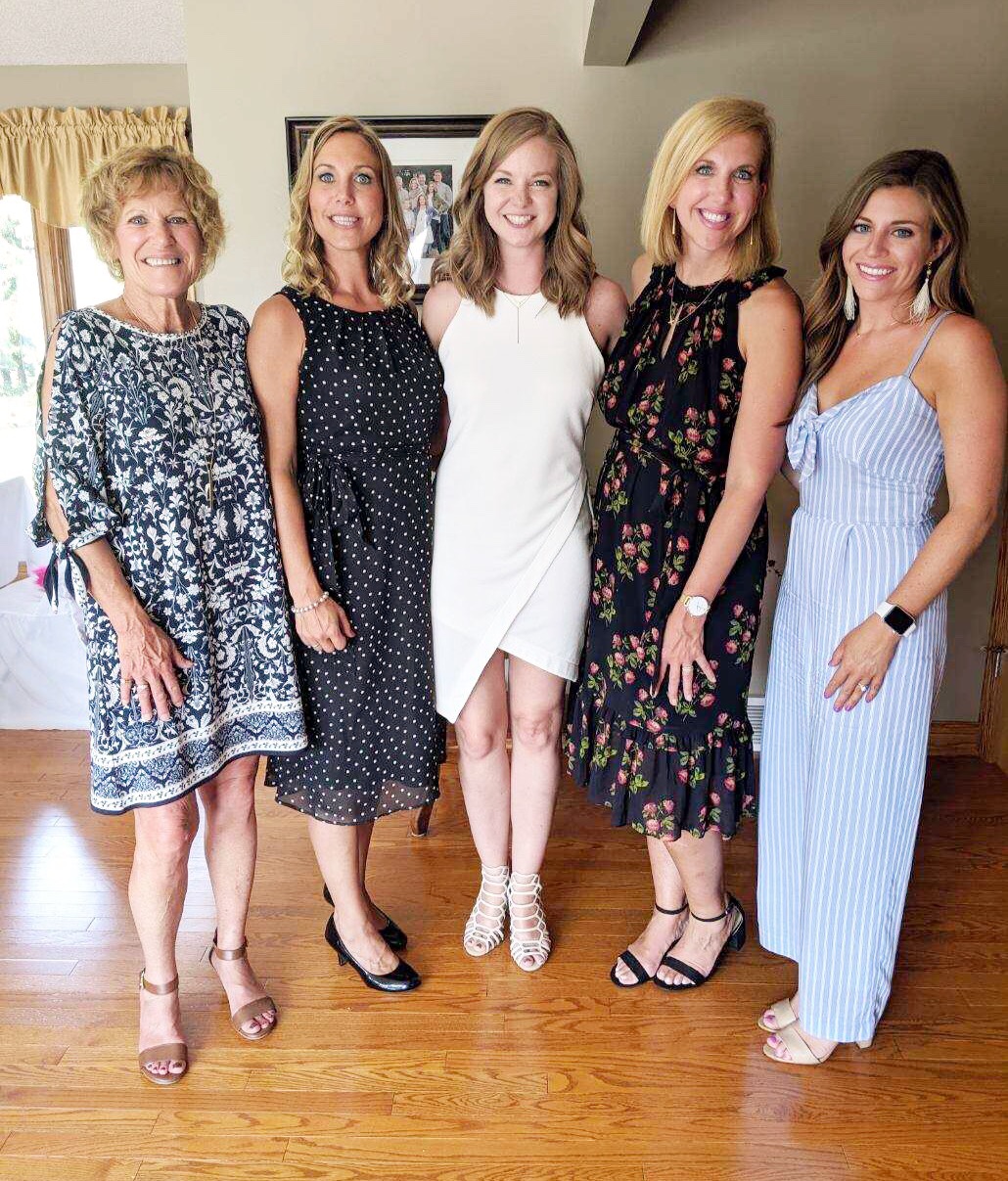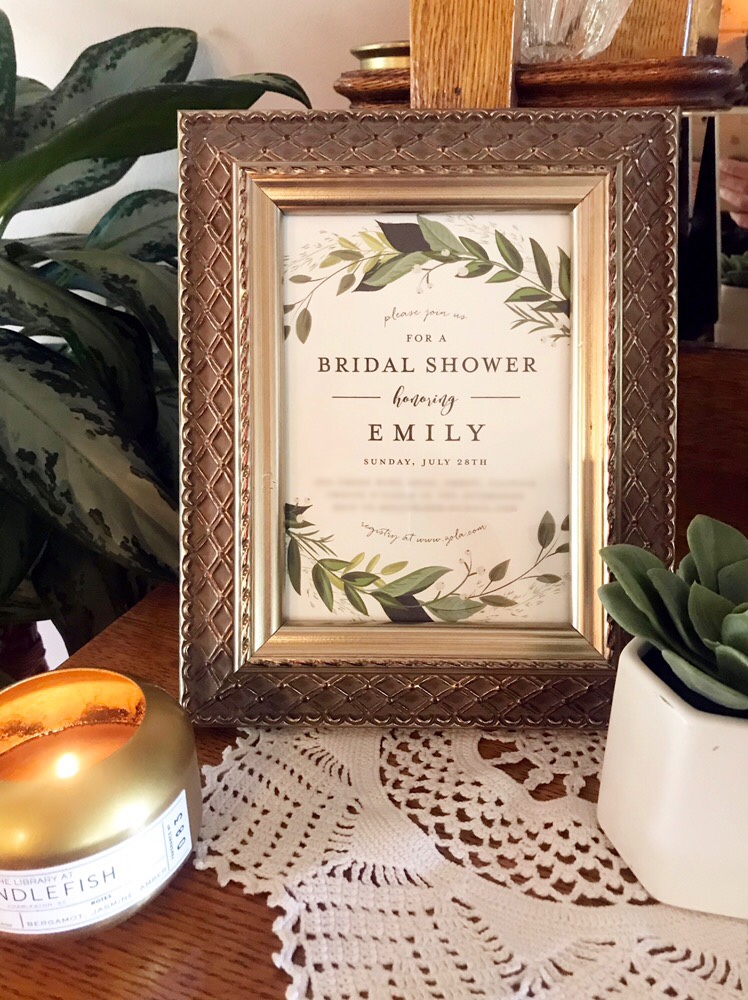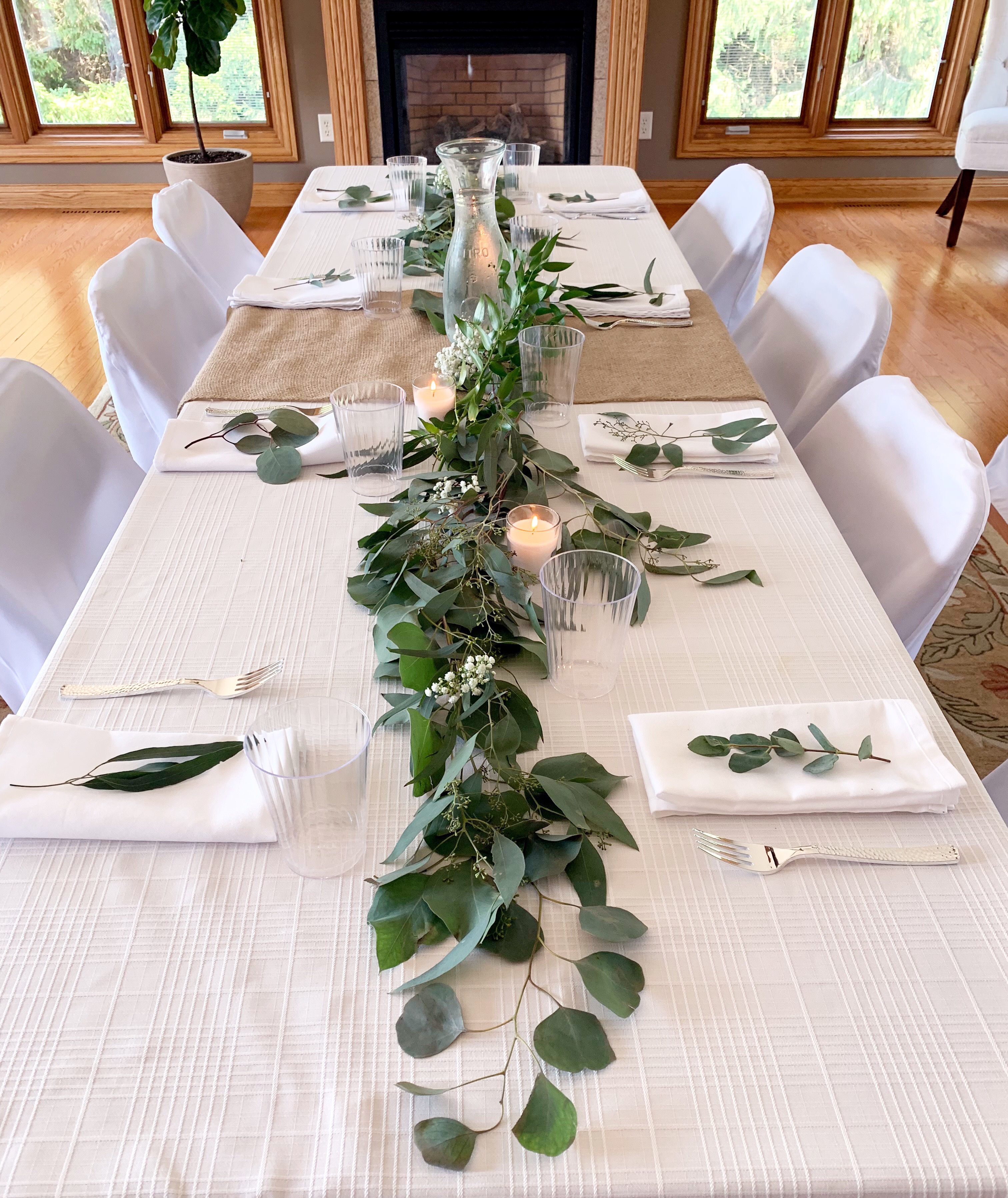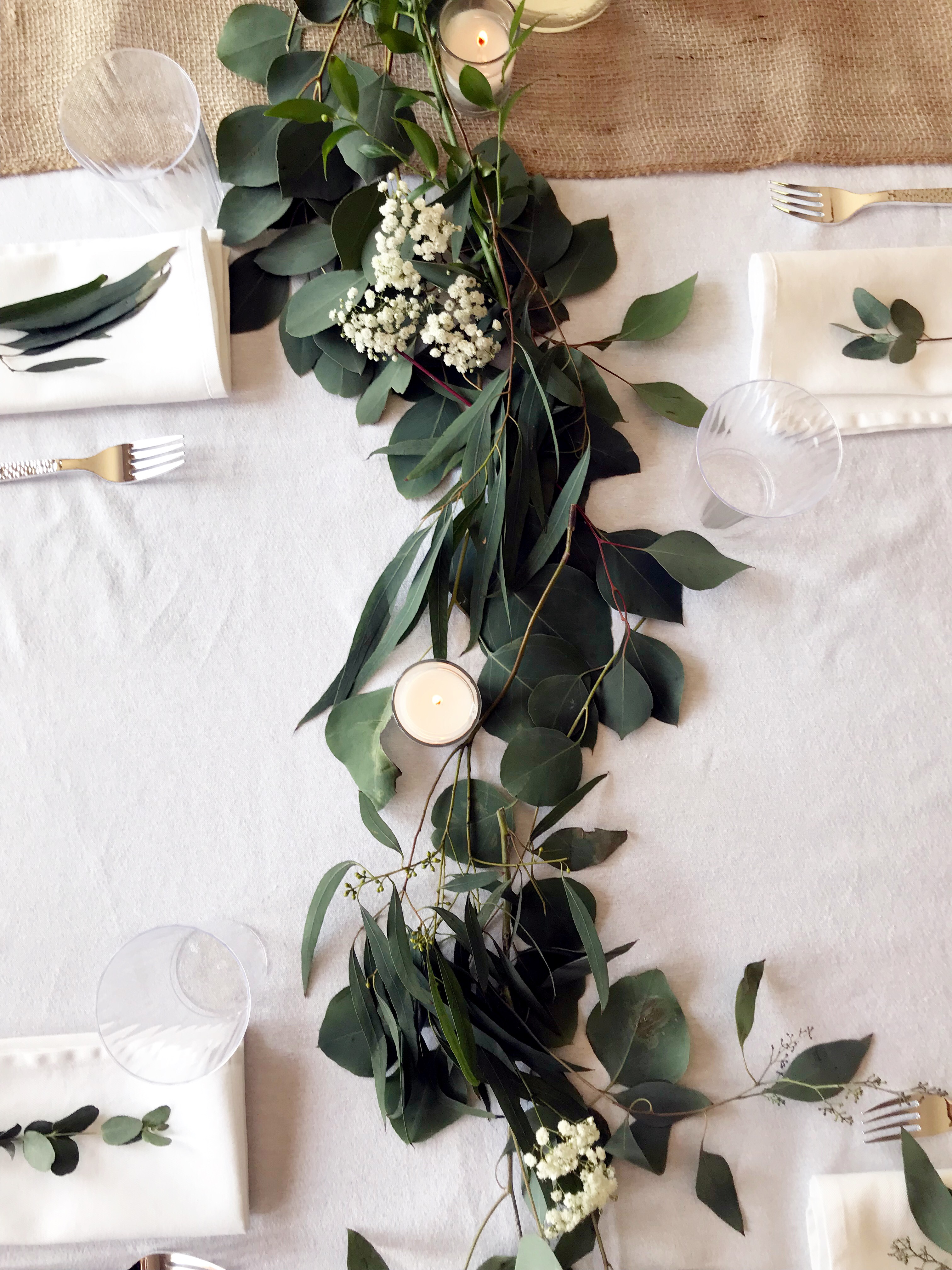 A family friend got us these beautiful greens which made the perfect centerpiece for the table and the charcuterie layout. There were various types of eucalyptus, nagy and babies breath.
We also put some greenery in a vase in the bathroom and trimmed little sprigs to mark each place setting. So simple and not a flower in sight!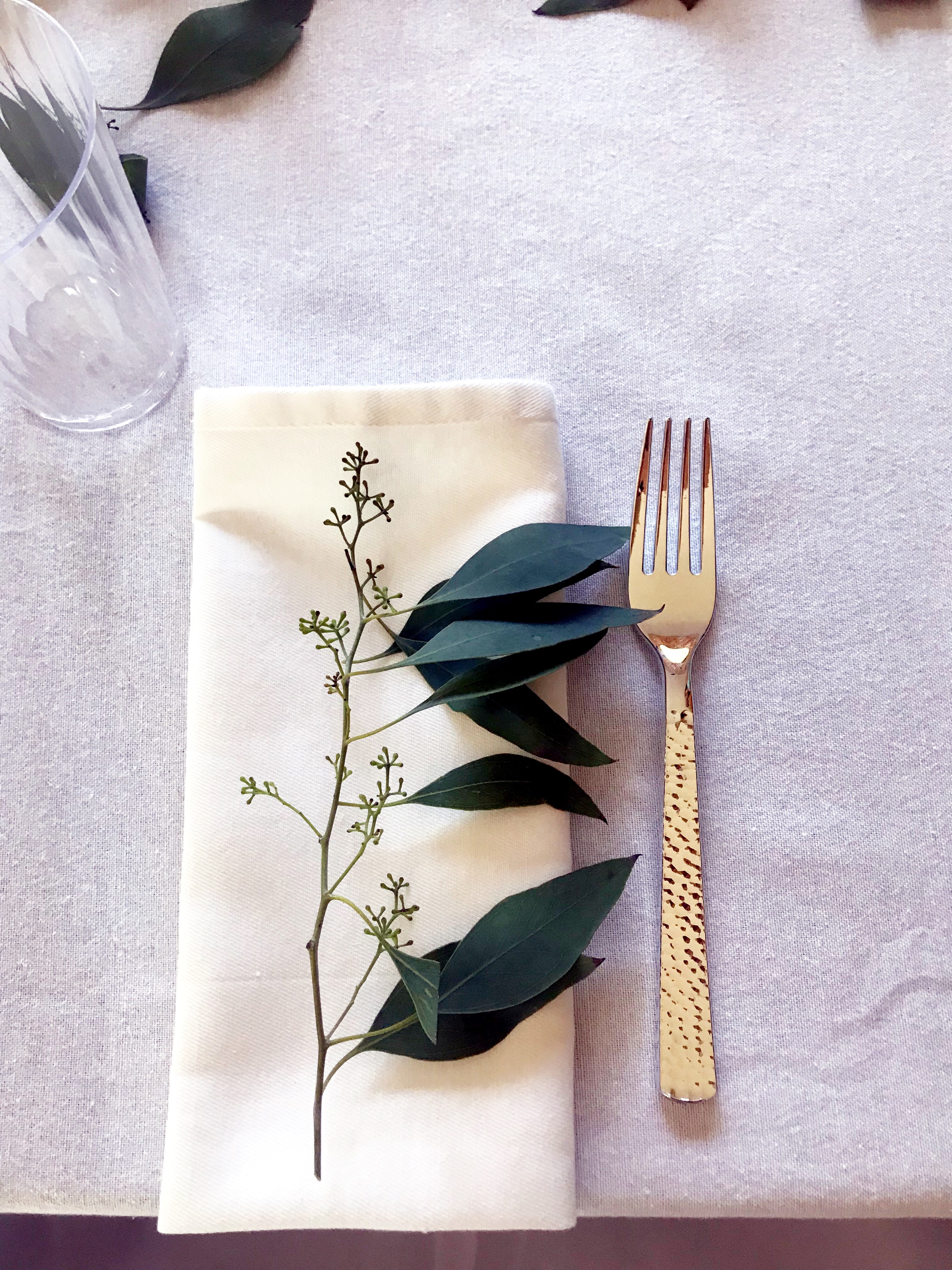 At each place setting we did include a disposable fork and glass. Most of the food items were finger foods and we had real glassware with the wines but these came in handy for water and some cheeses.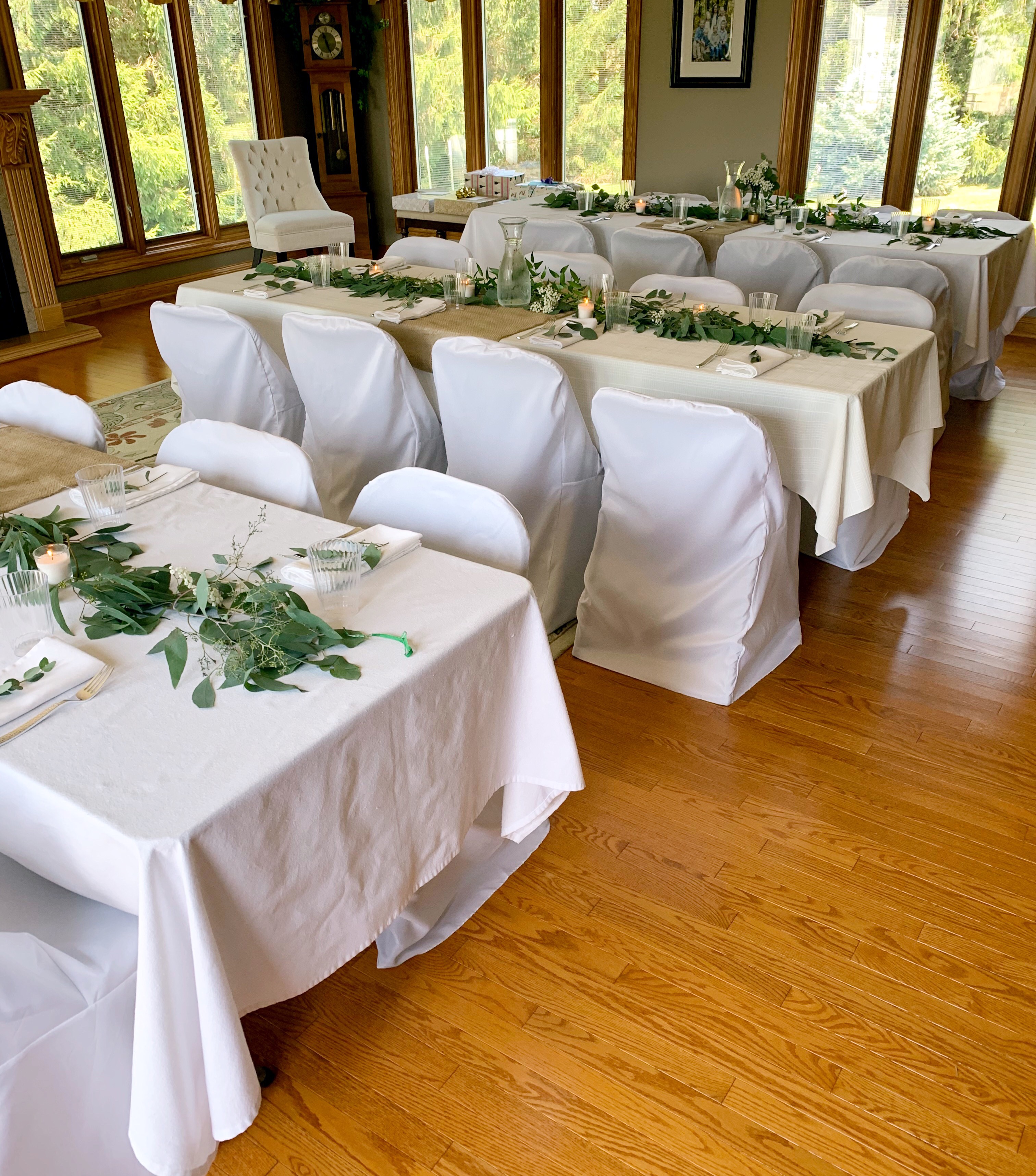 I had purchased these white chair covers for my sister in laws's bridal shower and they have been well worth it! They have been used at two showers and one first communion so far. At only around $2.00 a piece, they have been great to cover our metal folding chairs.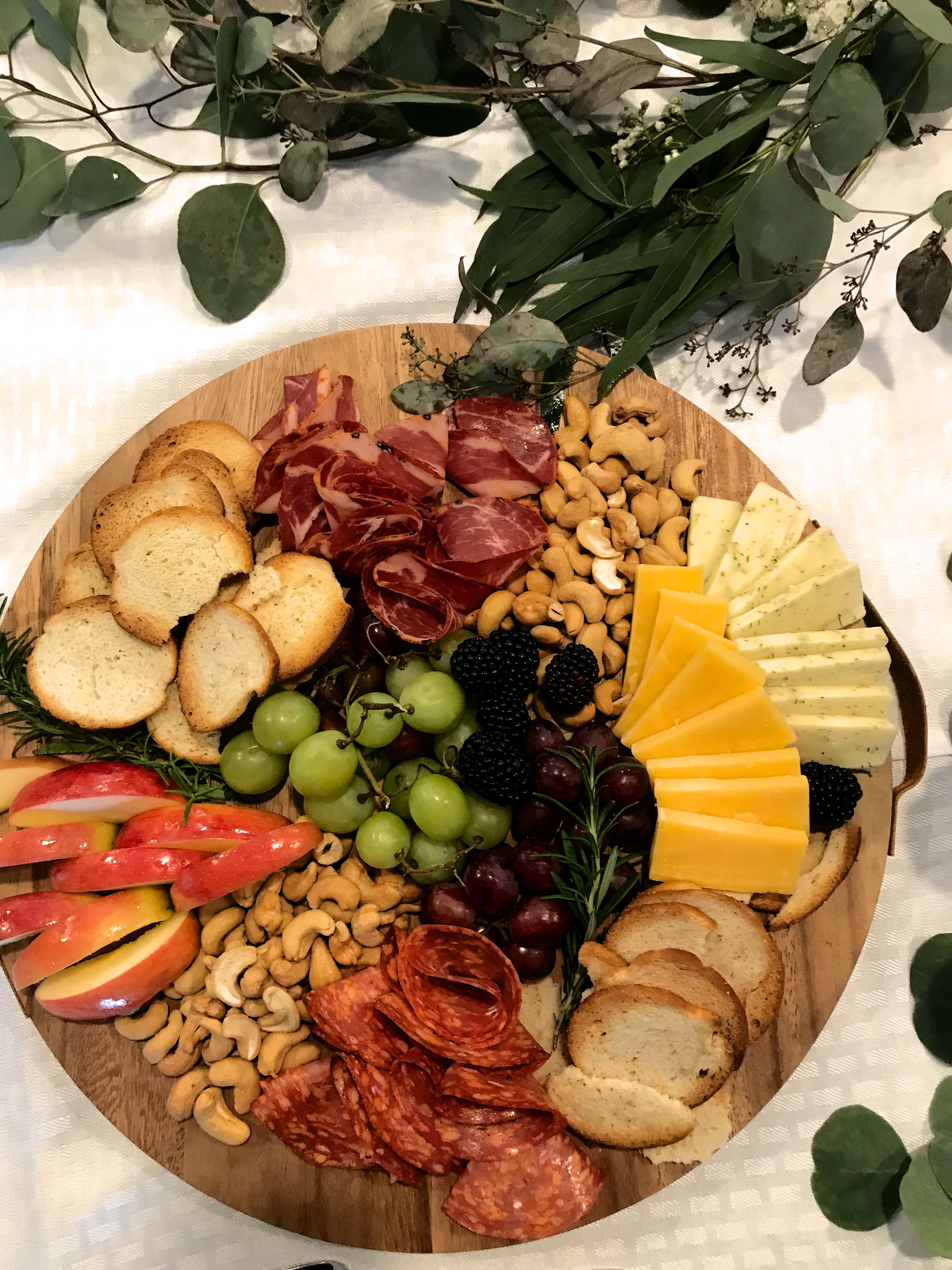 We had plenty of shower helpers that brought crackers, fruit, and nuts. My favorite were probably the rosemary and truffle Marcona almonds from Trader Joe's and the snacking chocolate.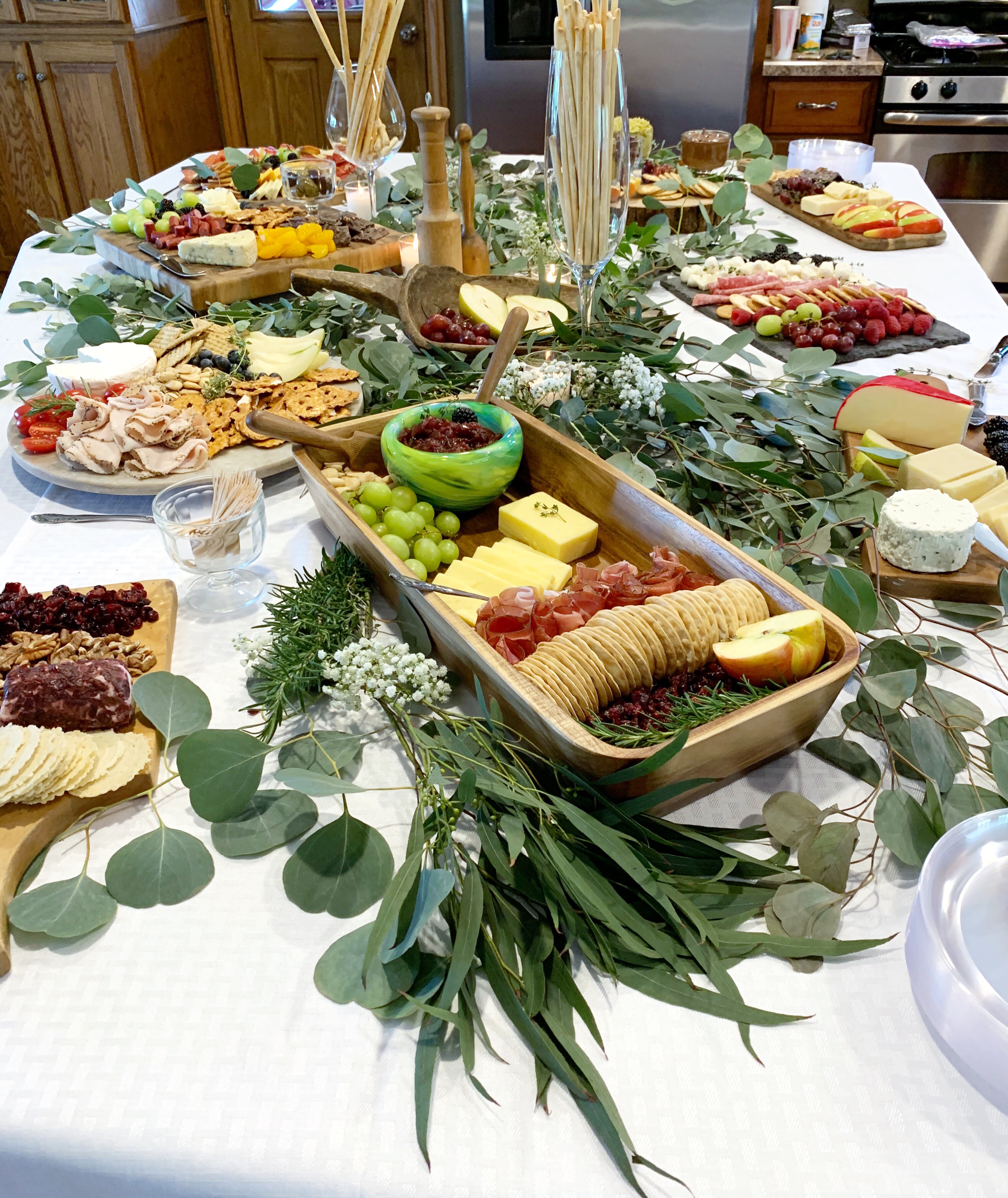 For cheeses we included aged white cheddar, brie, bleu, herb boursin, dill Havarti, cranberry goat and smoked gouda.
The meat included multiple varieties of salami, prosciutto, ham and pepper encrusted turkey.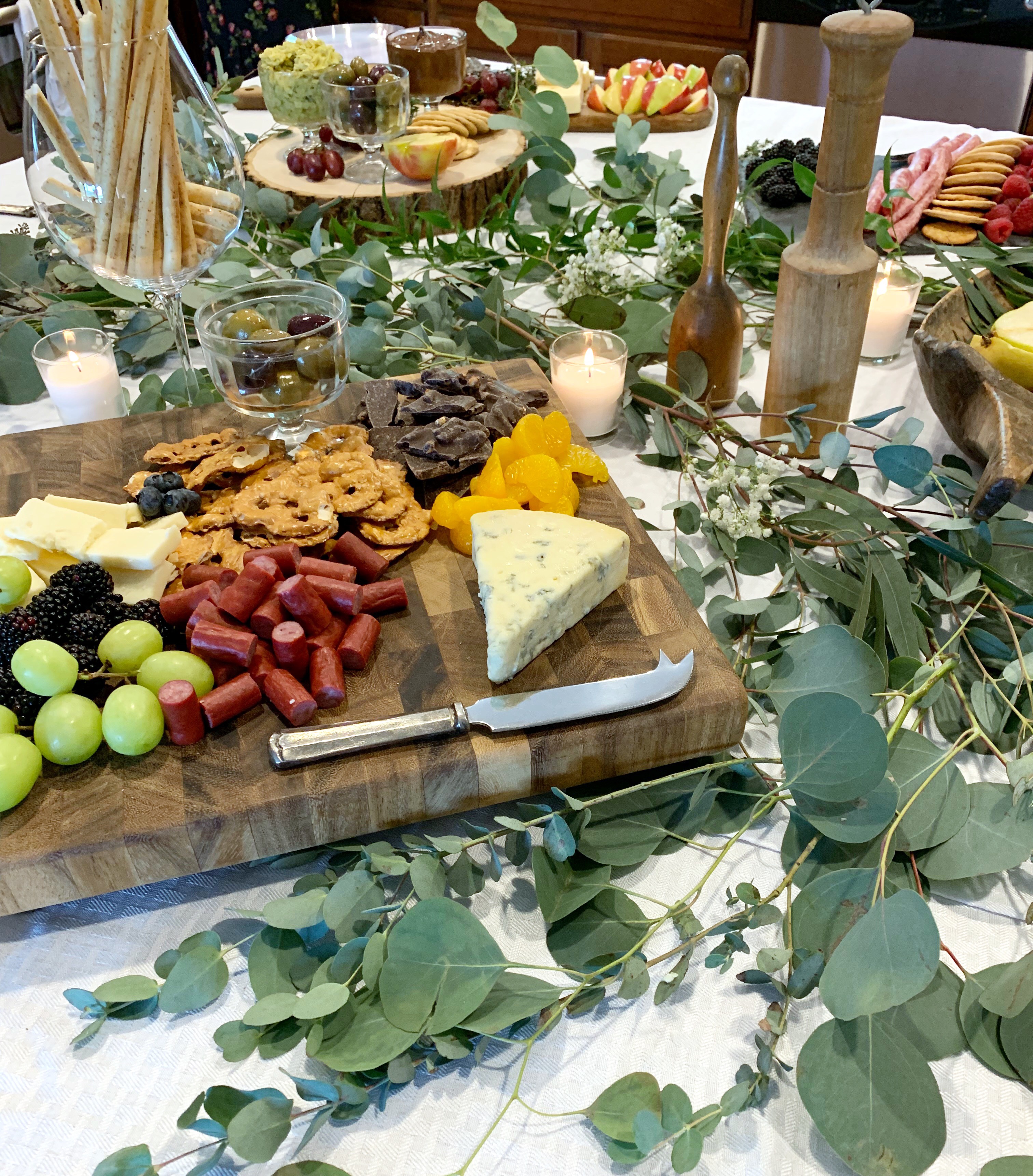 To set up the main serving table, we covered it with two long white table cloths. Then we scattered our favorite boards, focusing on the woods and slates. The greens were then placed in between the boards. Finally, I arranged each board with the goodies! Apples and pears were treated with fruit fresh before setting out. We also snipped some fresh herbs from the garden and tucked them among the cheeses.
This serving style definitely encouraged guests to return and fill up their plates multiple times. We really did not have too much leftover!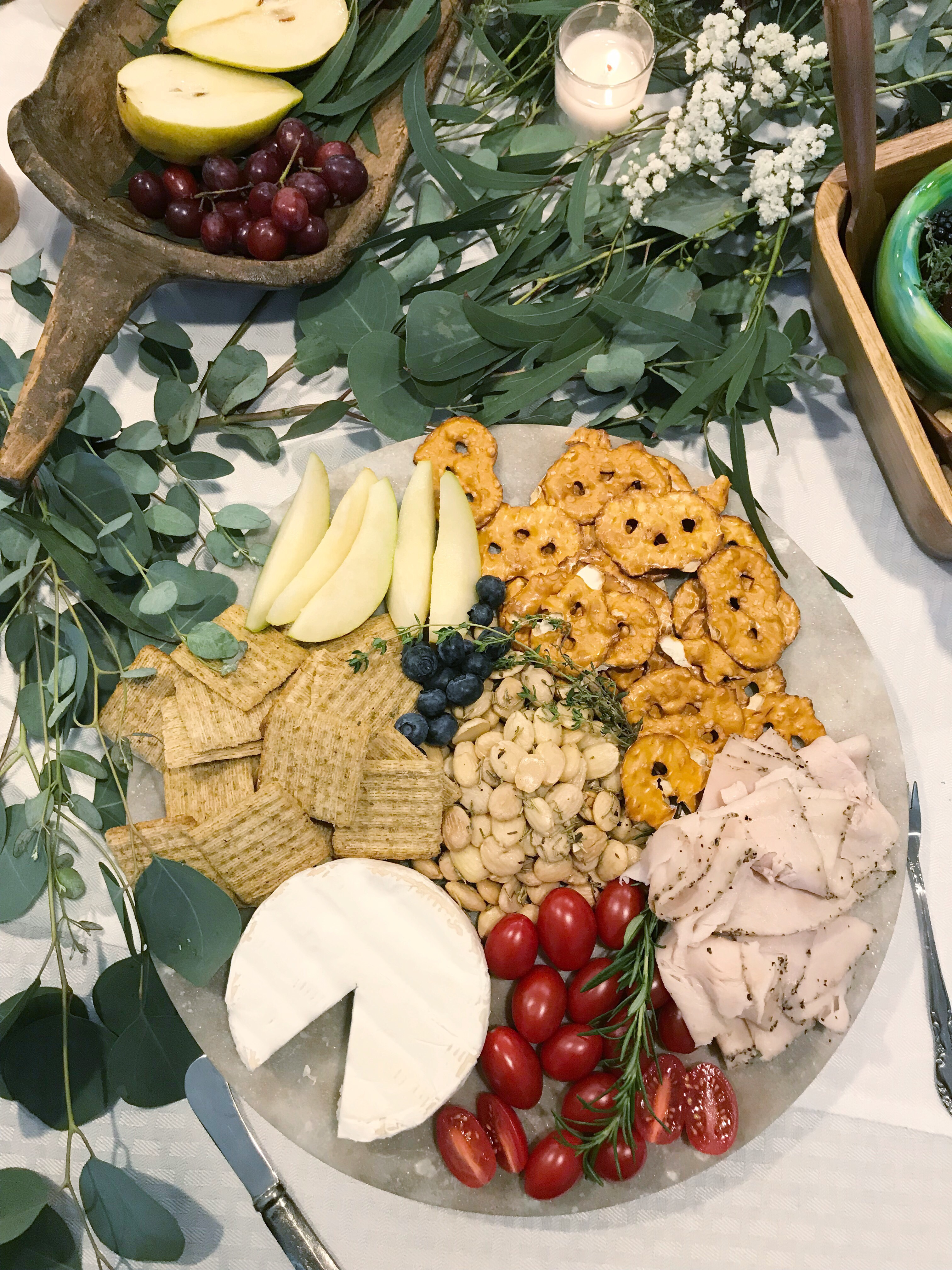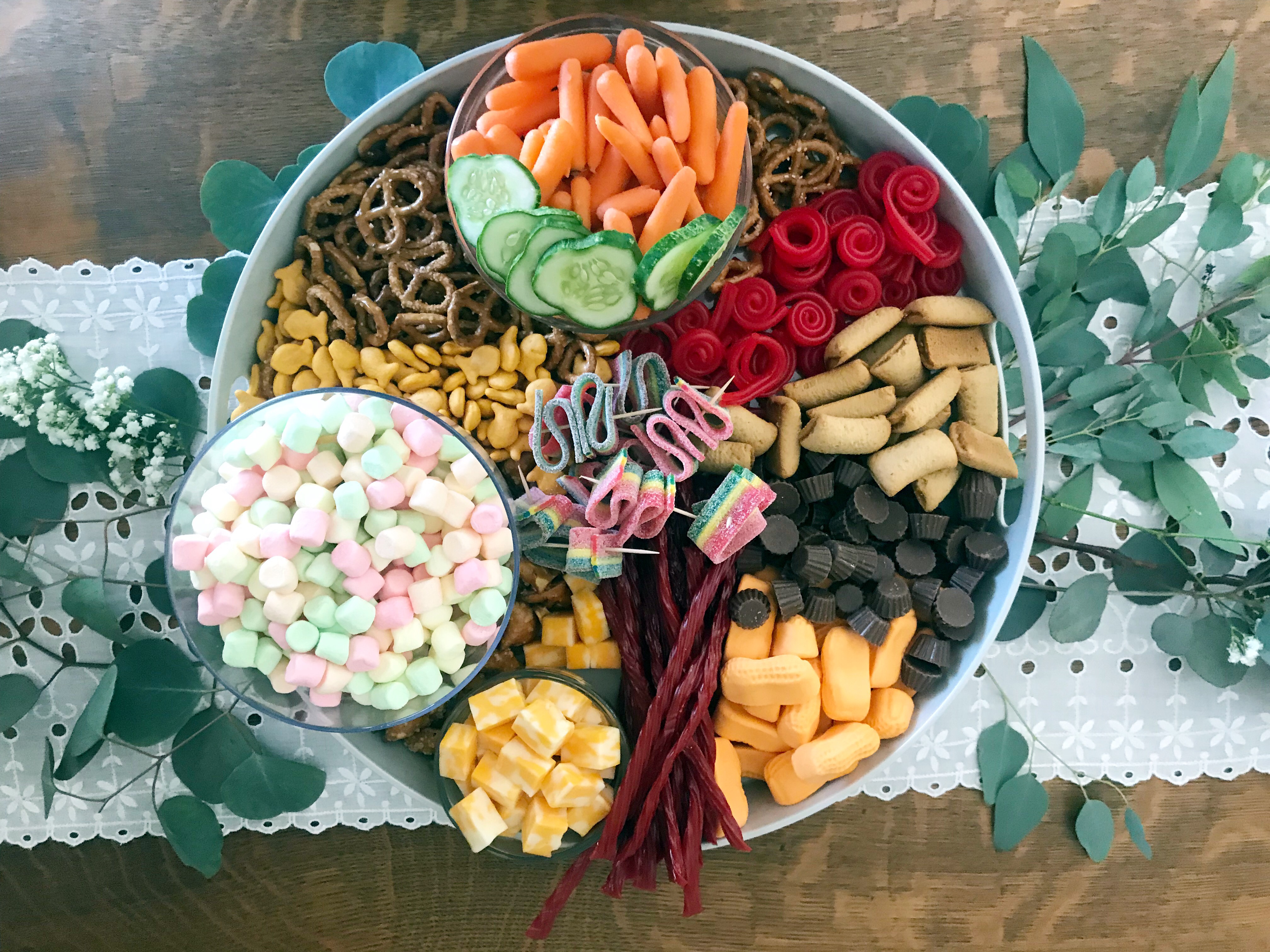 For the less sophisticated palate we had a kids charcuterie! We tucked this snack tray in on a separate table and everyone loved it. Really, this was just a way for me to be able to sneak circus peanuts throughout the shower!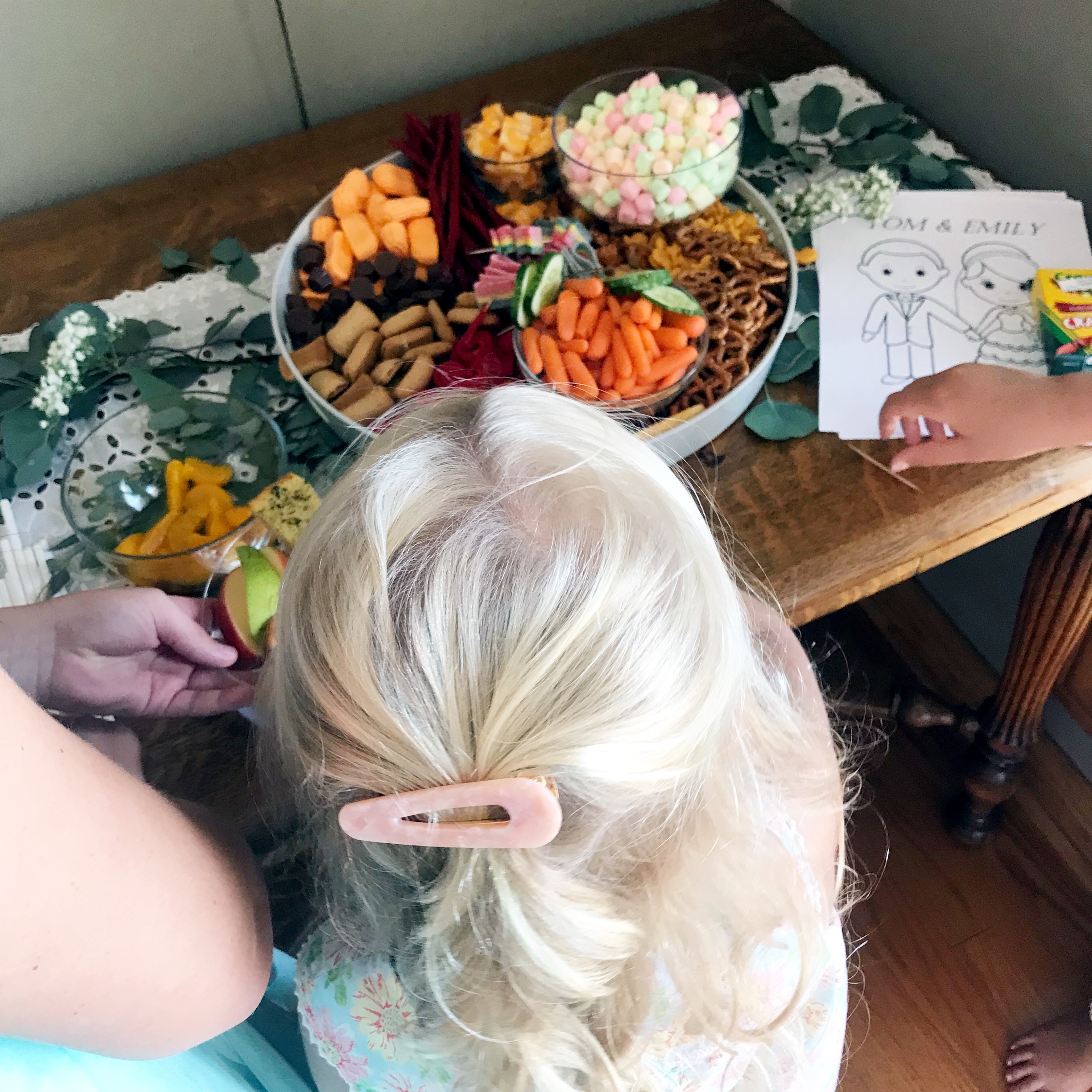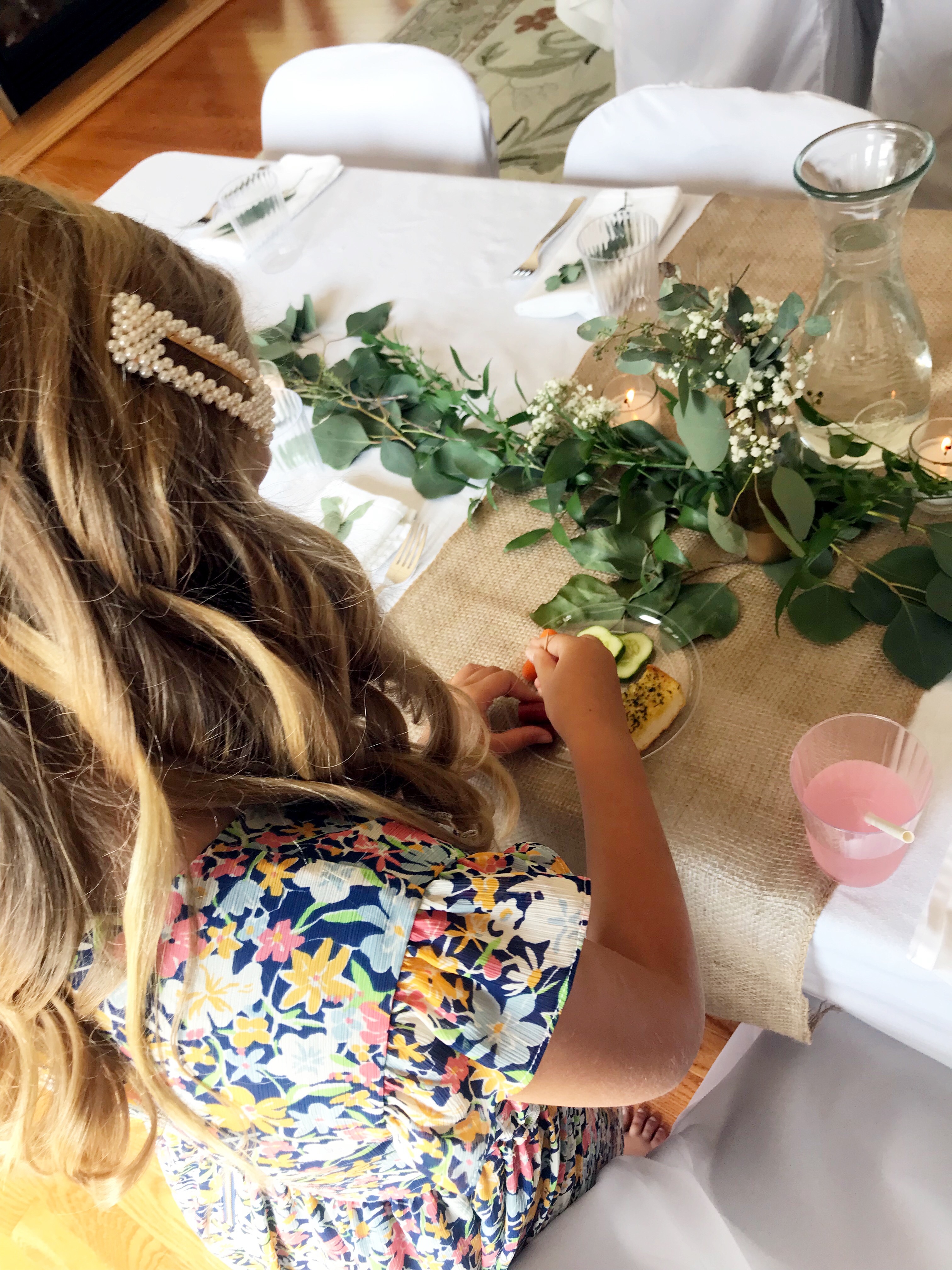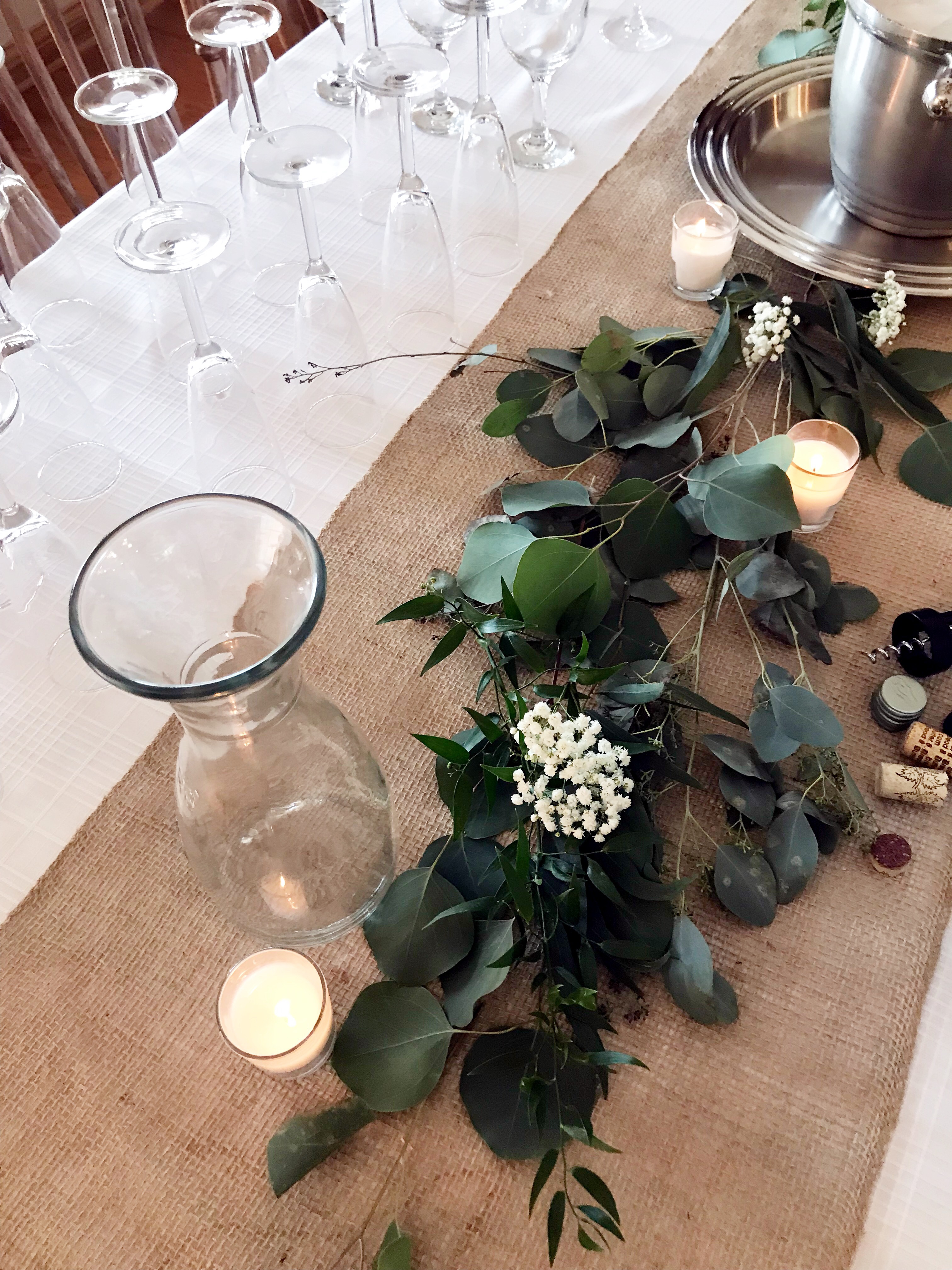 We had a wine table set up with an assortment of reds and whites as well as some bubbly for a champagne toast. The little ones had pink lemonade.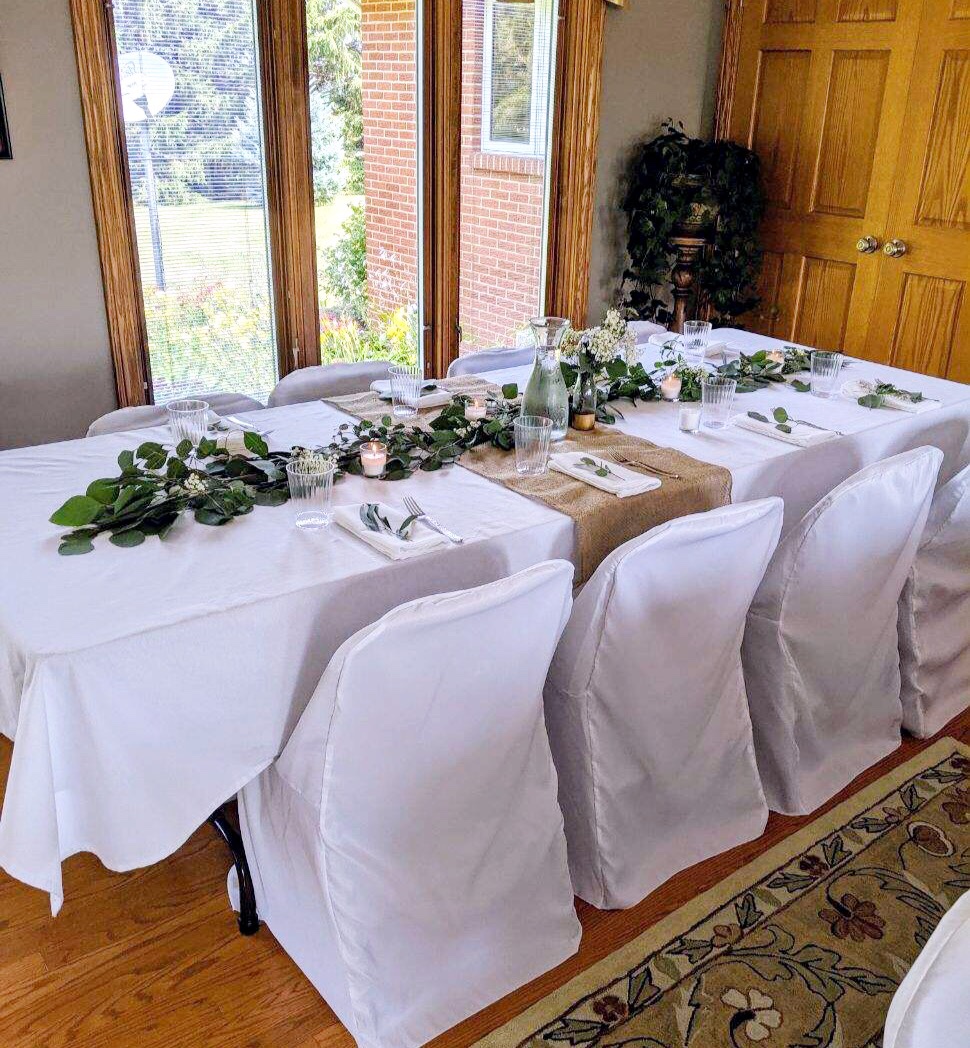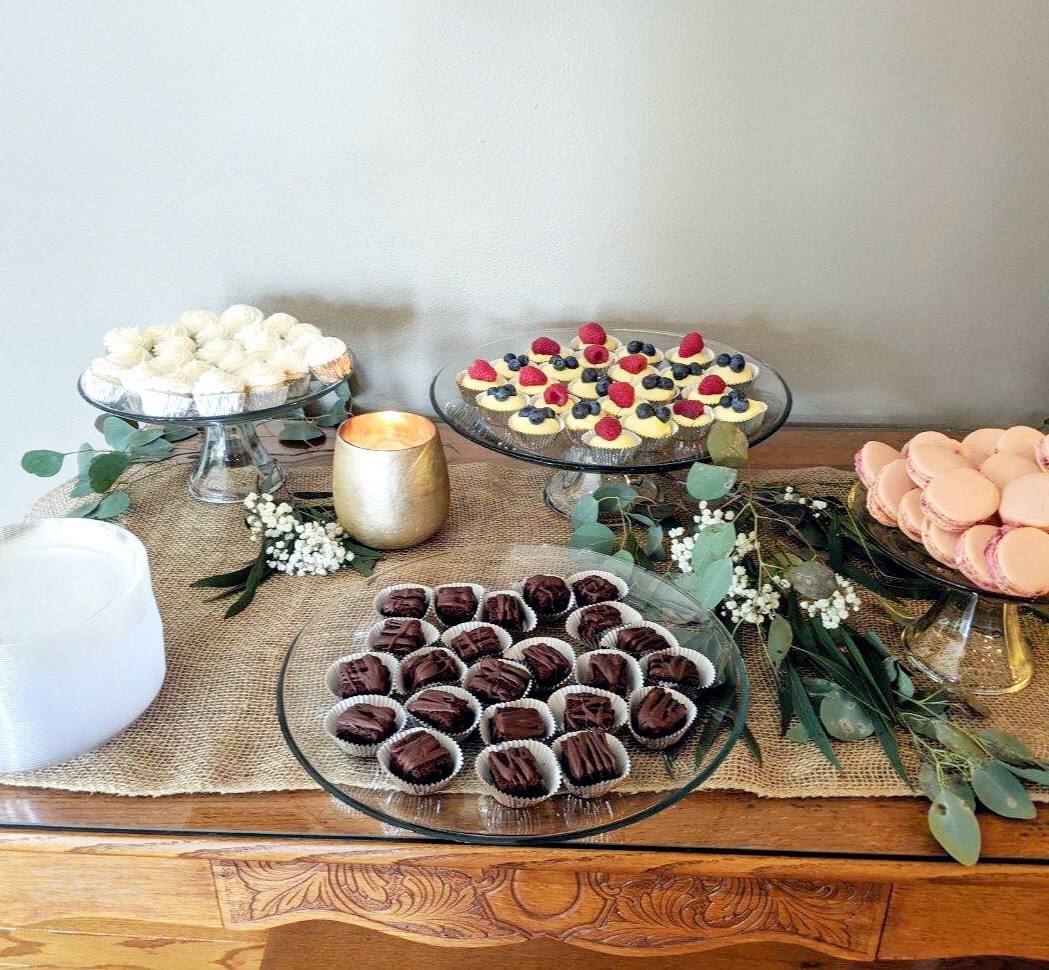 Dessert was also individual servings. There was no fuss with cake cutting. Two lovely aunts supplied these mini cheesecakes, brownies, cupcakes and macarons.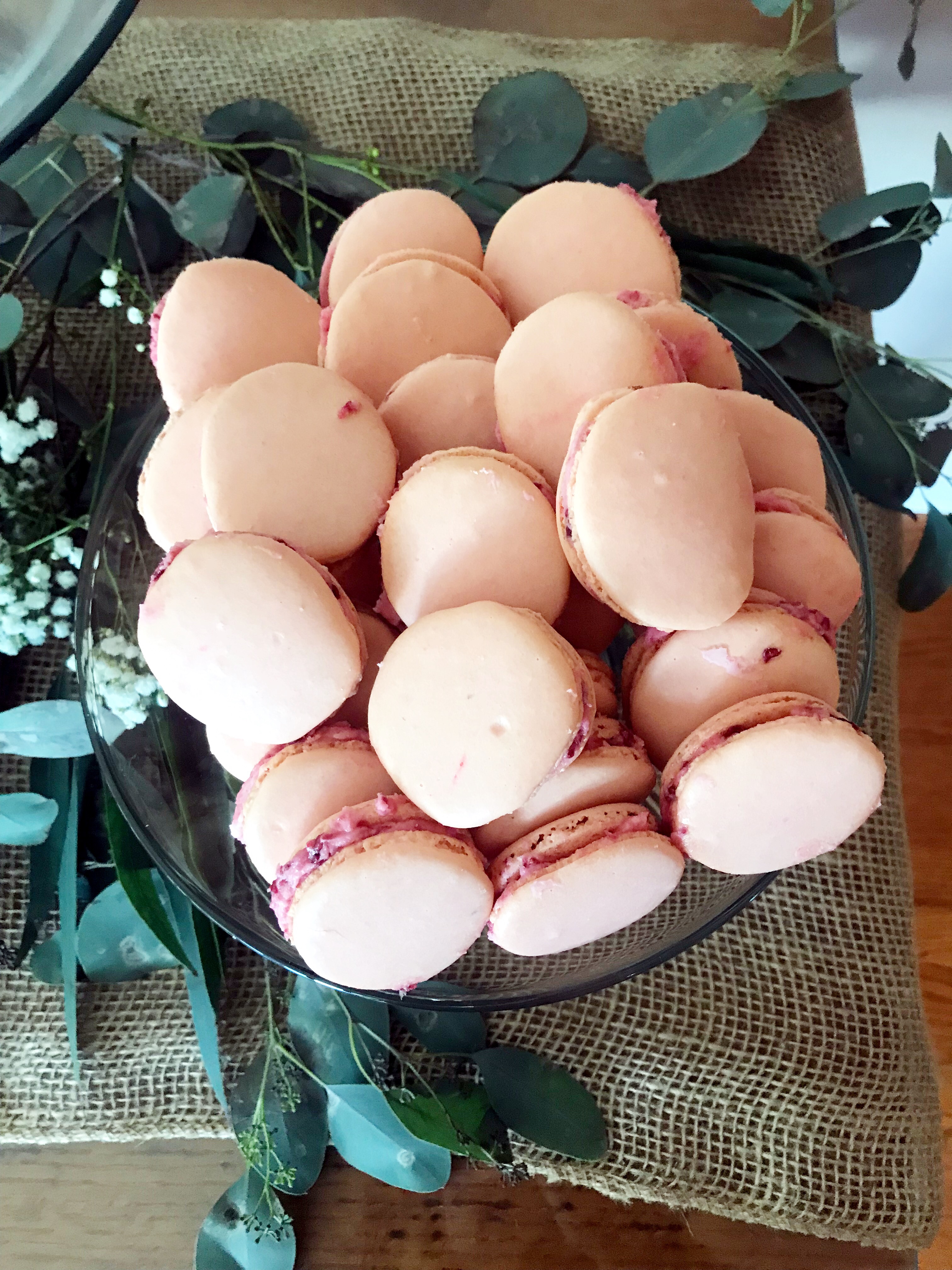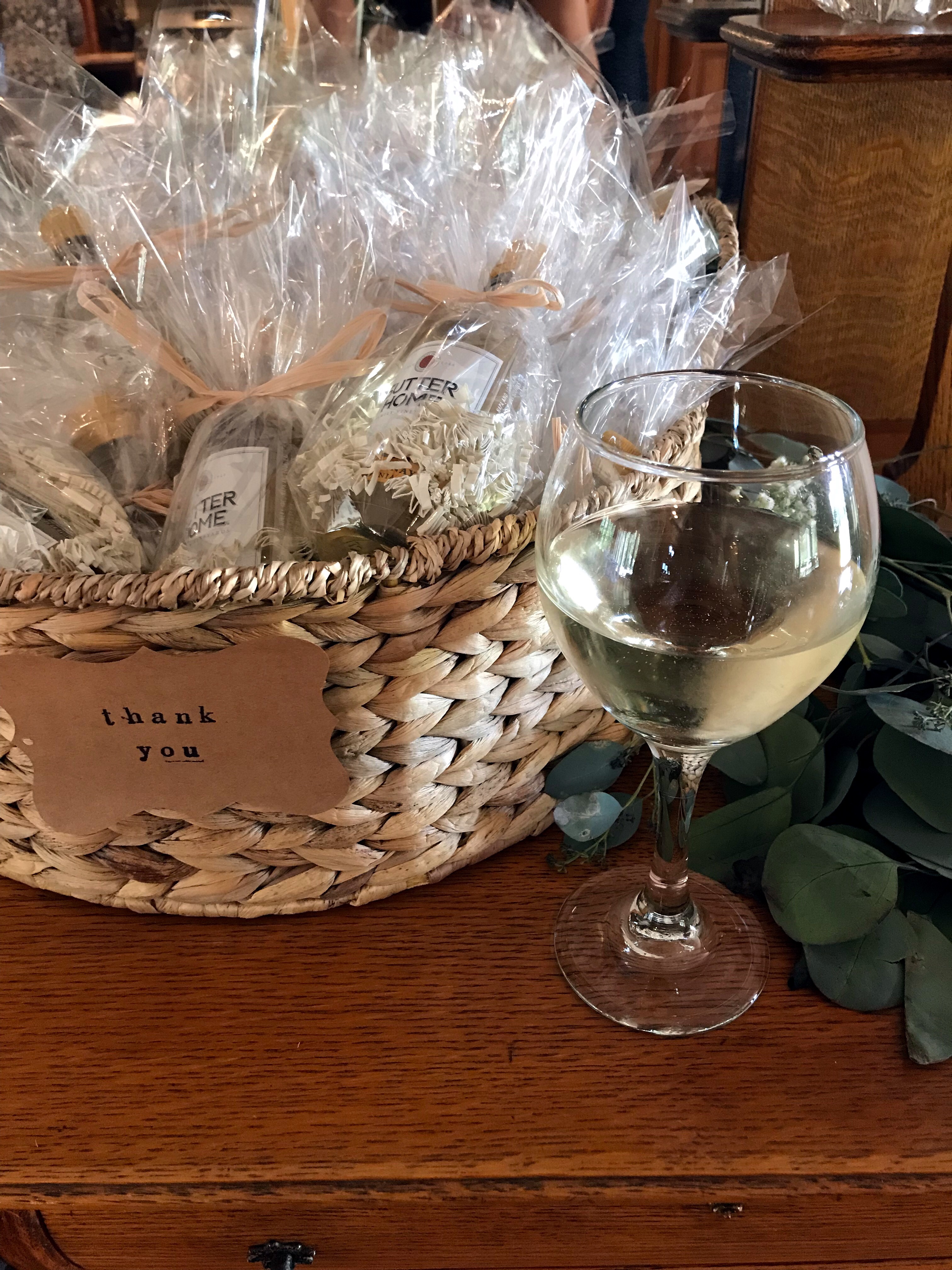 We put together a simple wine take home favor by wrapping mini chardonnay bottles with cellophane and dollar store paper filler. We tied each with raffia.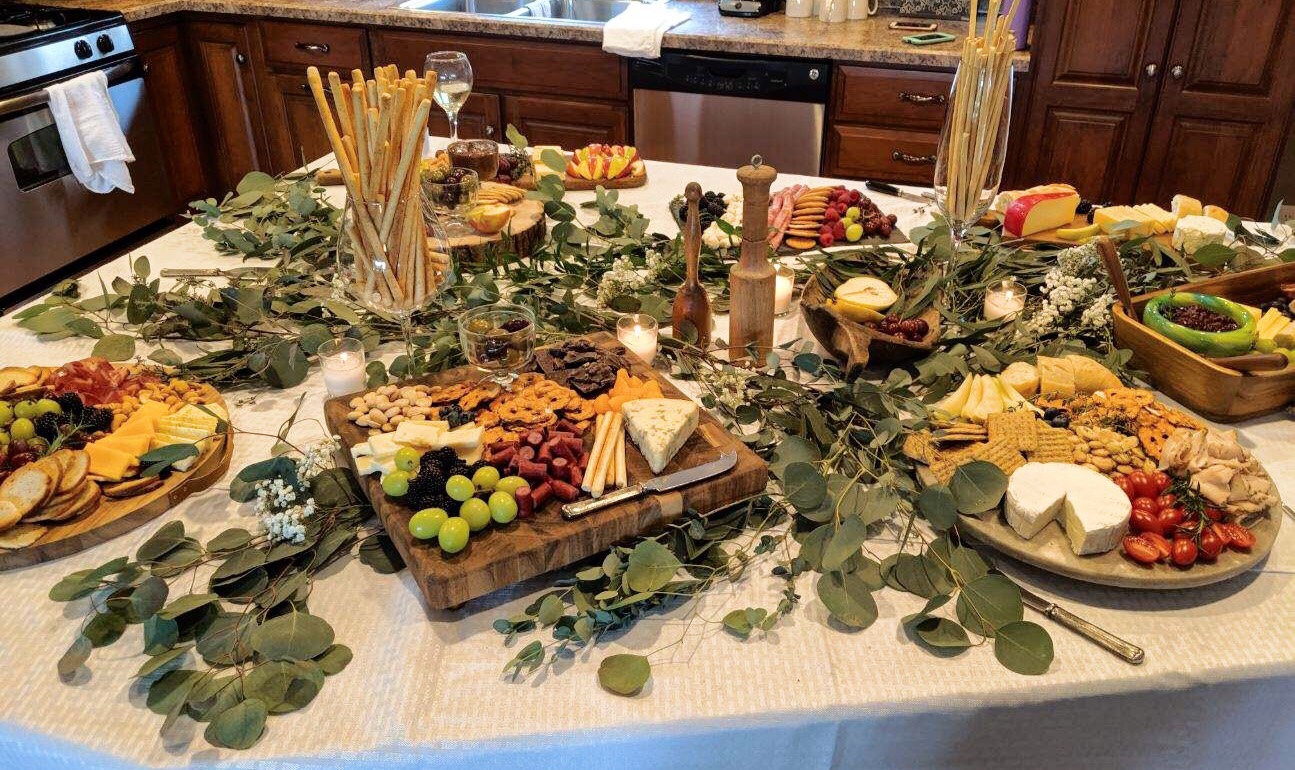 I hope these pictures inspire your next shower or celebration. This would also make for a lovely baby shower if you served sparkling juices and eliminated the soft cheeses. But really, this type of party has something for everyone!
Cheers!
-Kelly