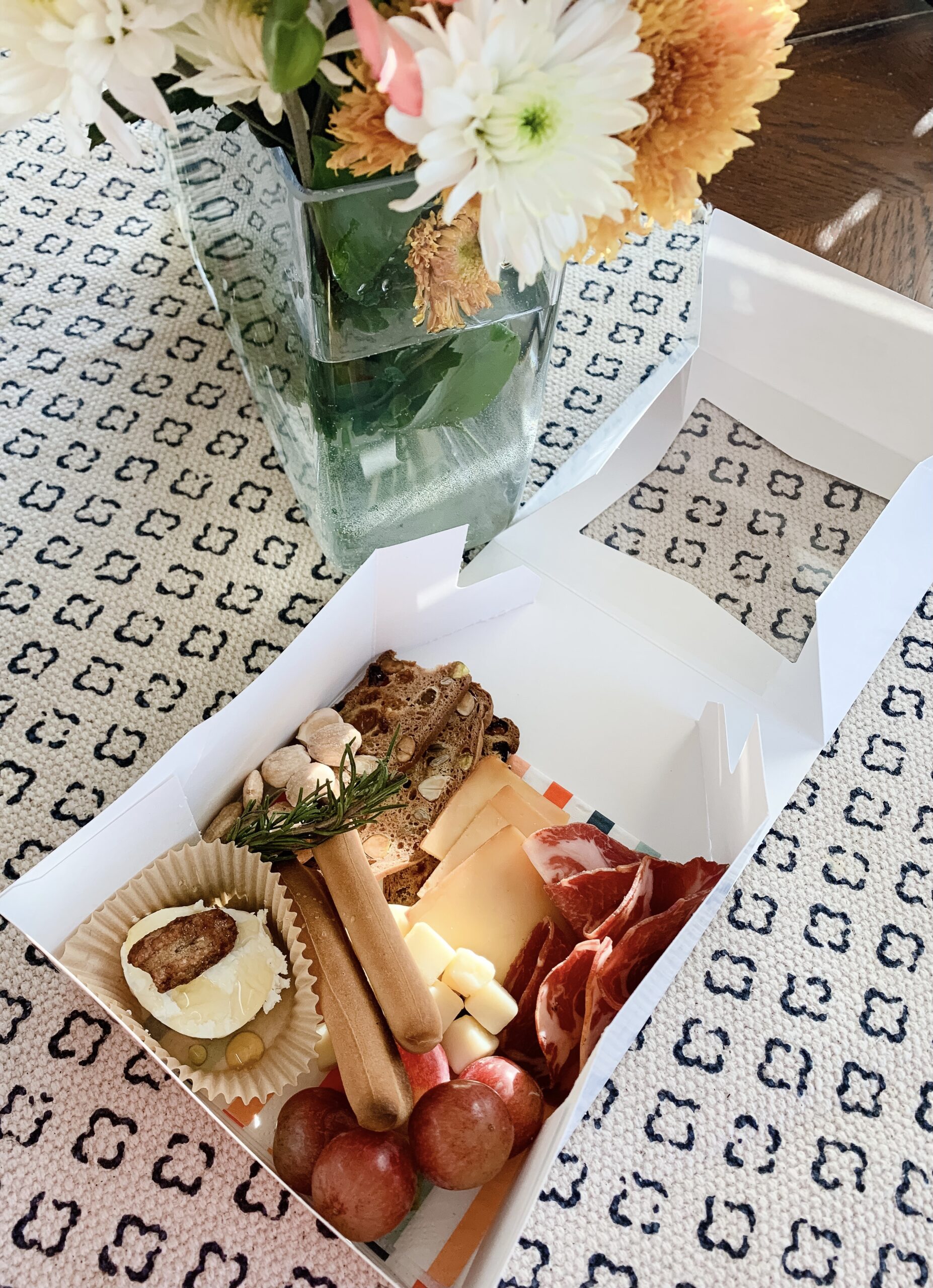 If you are hosting an event this holiday season, these COVID friendly charcuterie boxes will be perfect!
With new limits on gathering sizes and concerns about sharing platters, these boxes are a great solution. When your family gathers, everyone can have their own portion to enjoy! There are less dishes and clean up is a breeze!
This idea came to me while planning a sweet baby shower for my sister in law. The shower turned out beautifully and I have since used these cute little boxes for many other occasions!
The boxes were ordered on accident…I thought they were bigger when I ordered them for a cake. It turned out they were still very useful! They are from Amazon and are the just the perfect size for individual servings! Click on the picture above for the link. They are all white and have a clear window on the top. I like to lay down a cute napkin in the bottom before filling them.
Here are some great inspiration photos for all that you can do with theses cute little packages!
Classic Charcuterie (Meat and Cheese)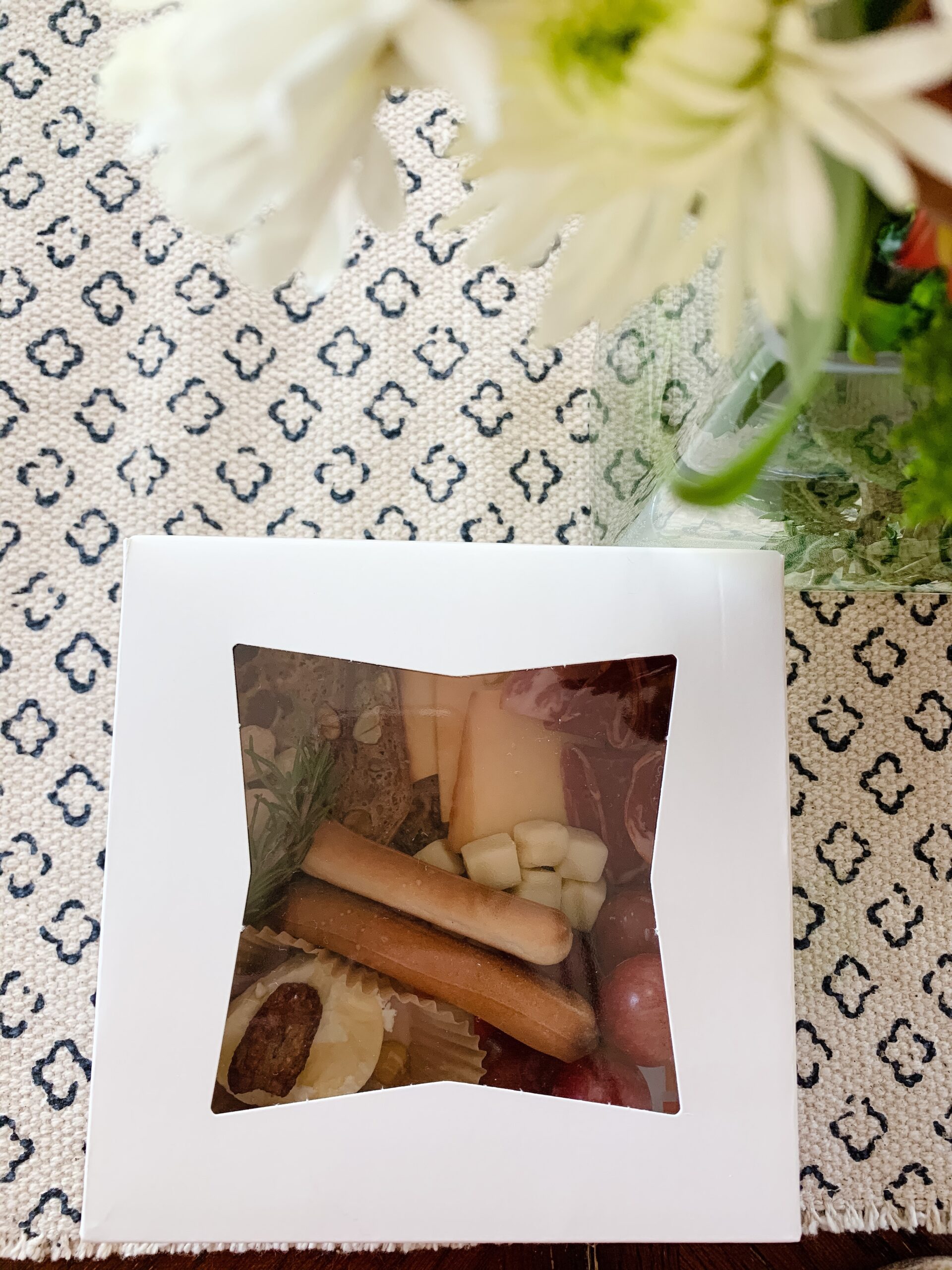 Doesn't that look yummy?! These little boxes are ideal for holding small amounts of meats, cheeses, grapes and crackers. Everyone at the baby shower gobbled them up!
For holding little groups of nuts or olives, these craft paper baking cups are great.
Kid Friendly Meat and Cheese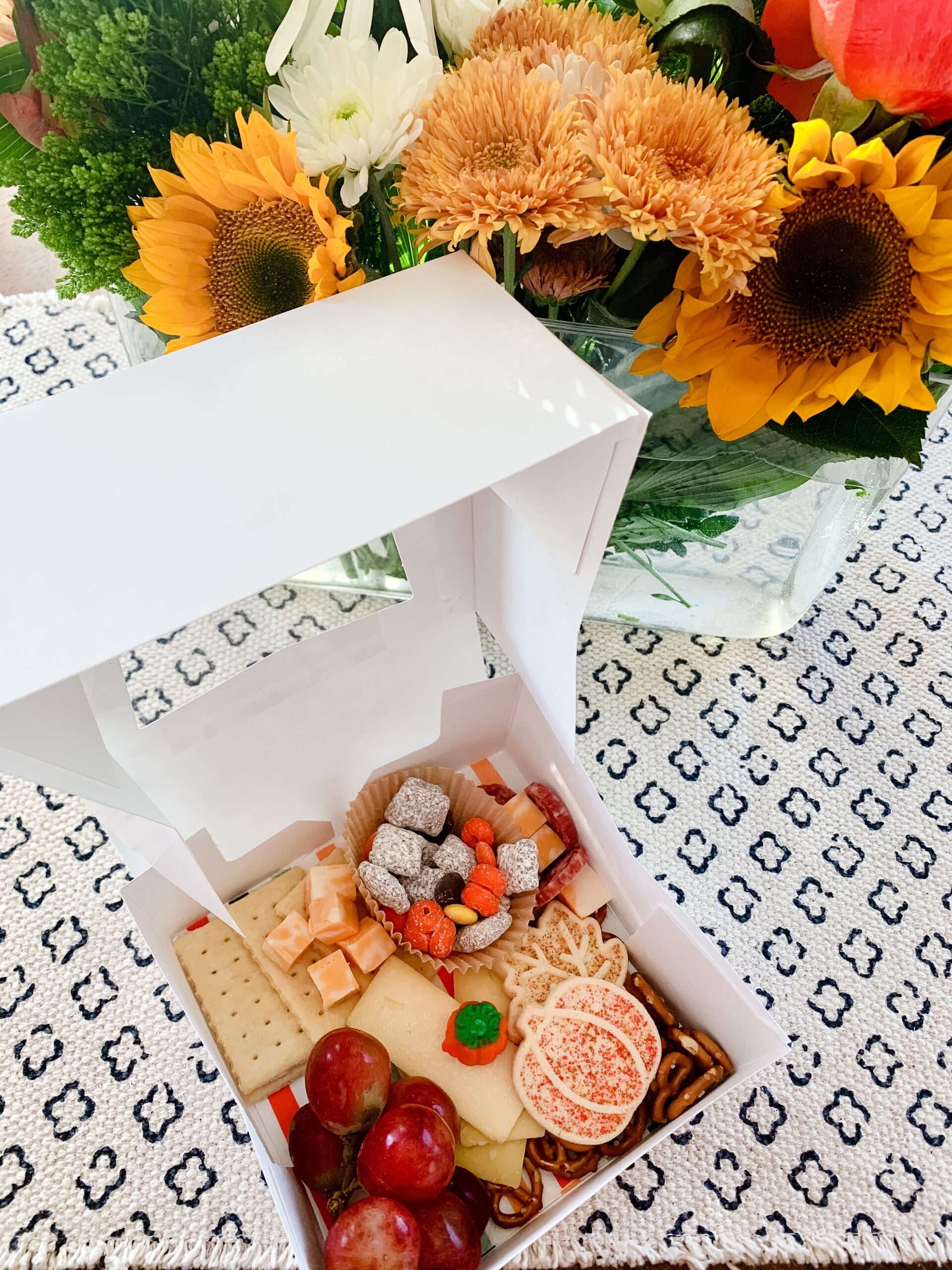 The kids (and adults!) loved these boxes designed for the pickier palate. This box included classic cheeses and crackers and no nuts. Throw in some Bugles chips that resemble harvest cornucopias, and this is a Thanksgiving dream!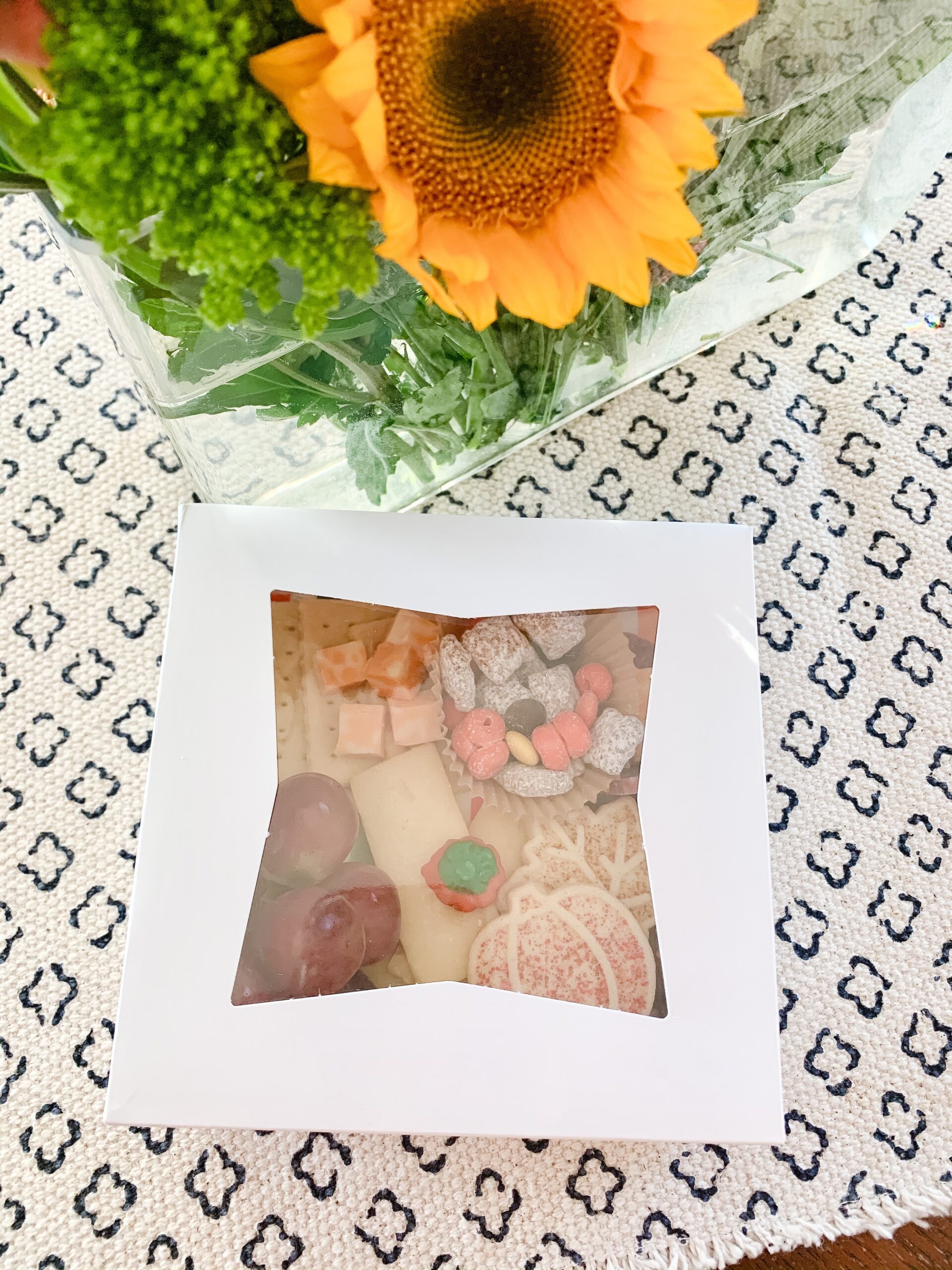 Boxed Lunch
Pack up a cute sandwich with veggies and hummus for a healthy lunch. Big heaping platters that everyone touches may make some guests uncomfortable.
Baked Goods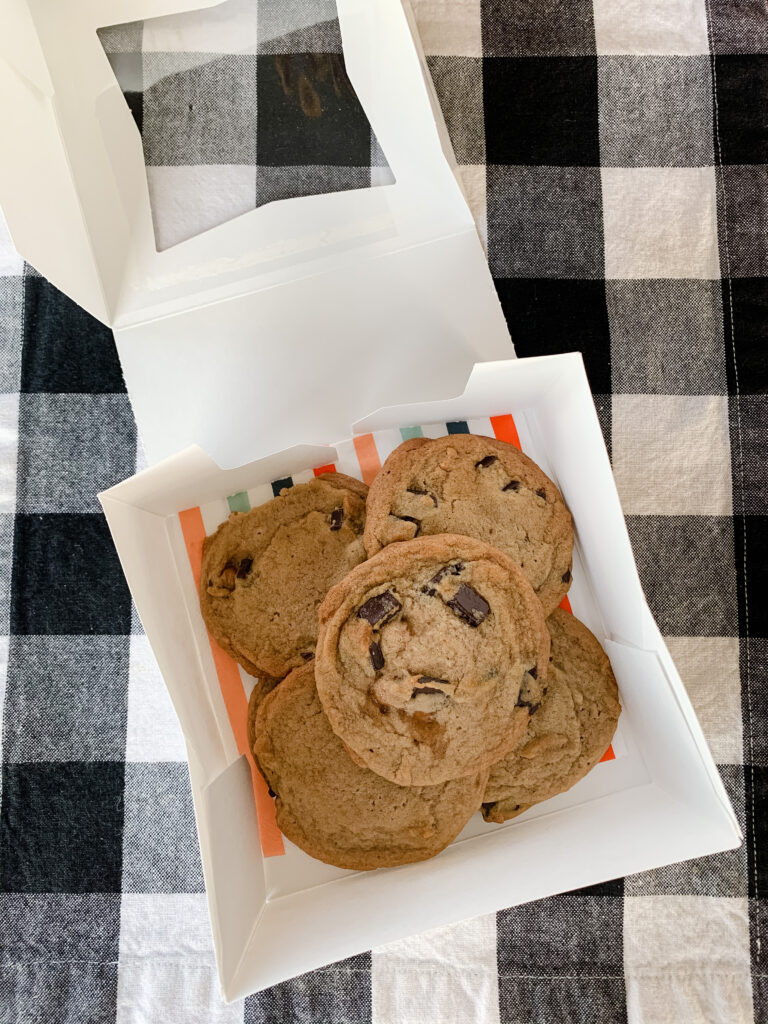 Deliver a socially distant treat to your co-worker or teacher. These boxes are the perfect size for six large cookies or 4 muffins. Wrap it up and attach a little note!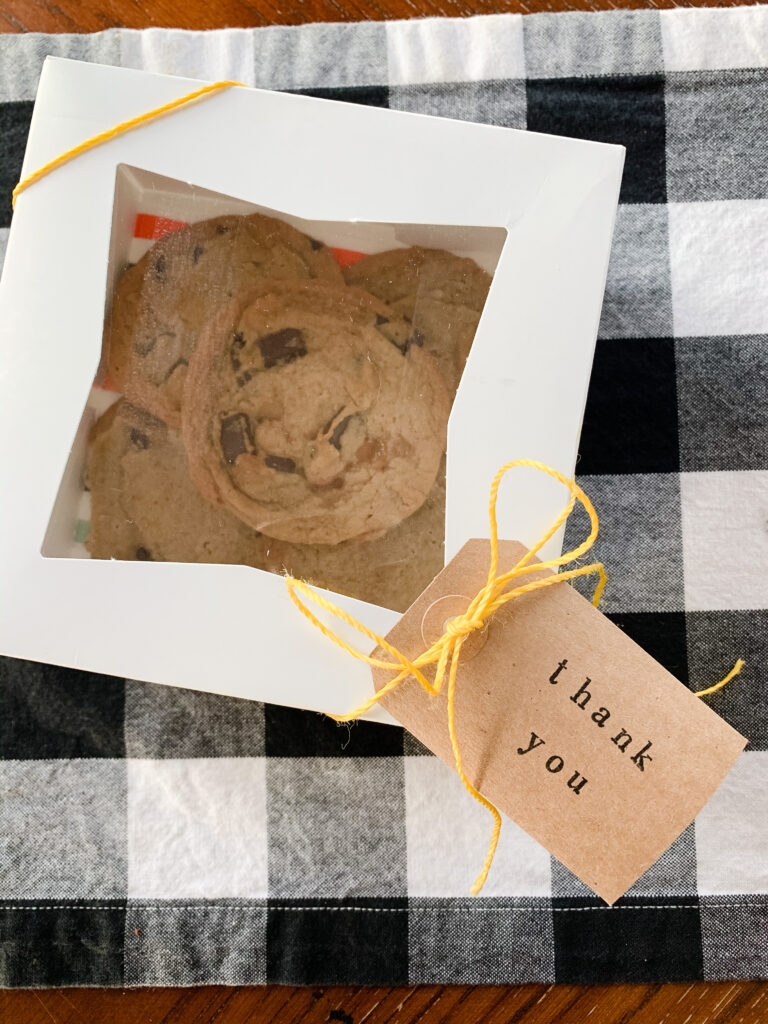 Party Pinwheels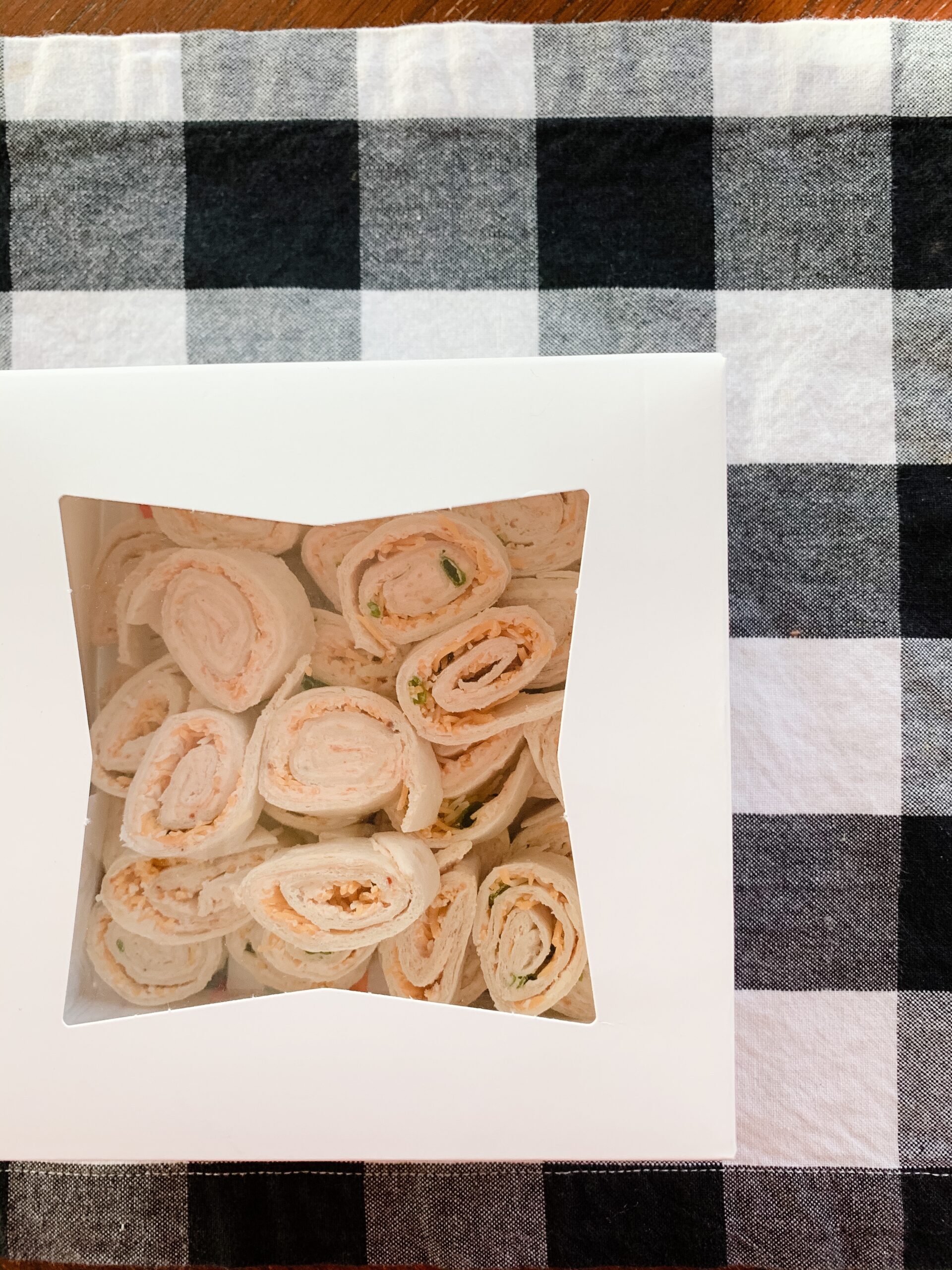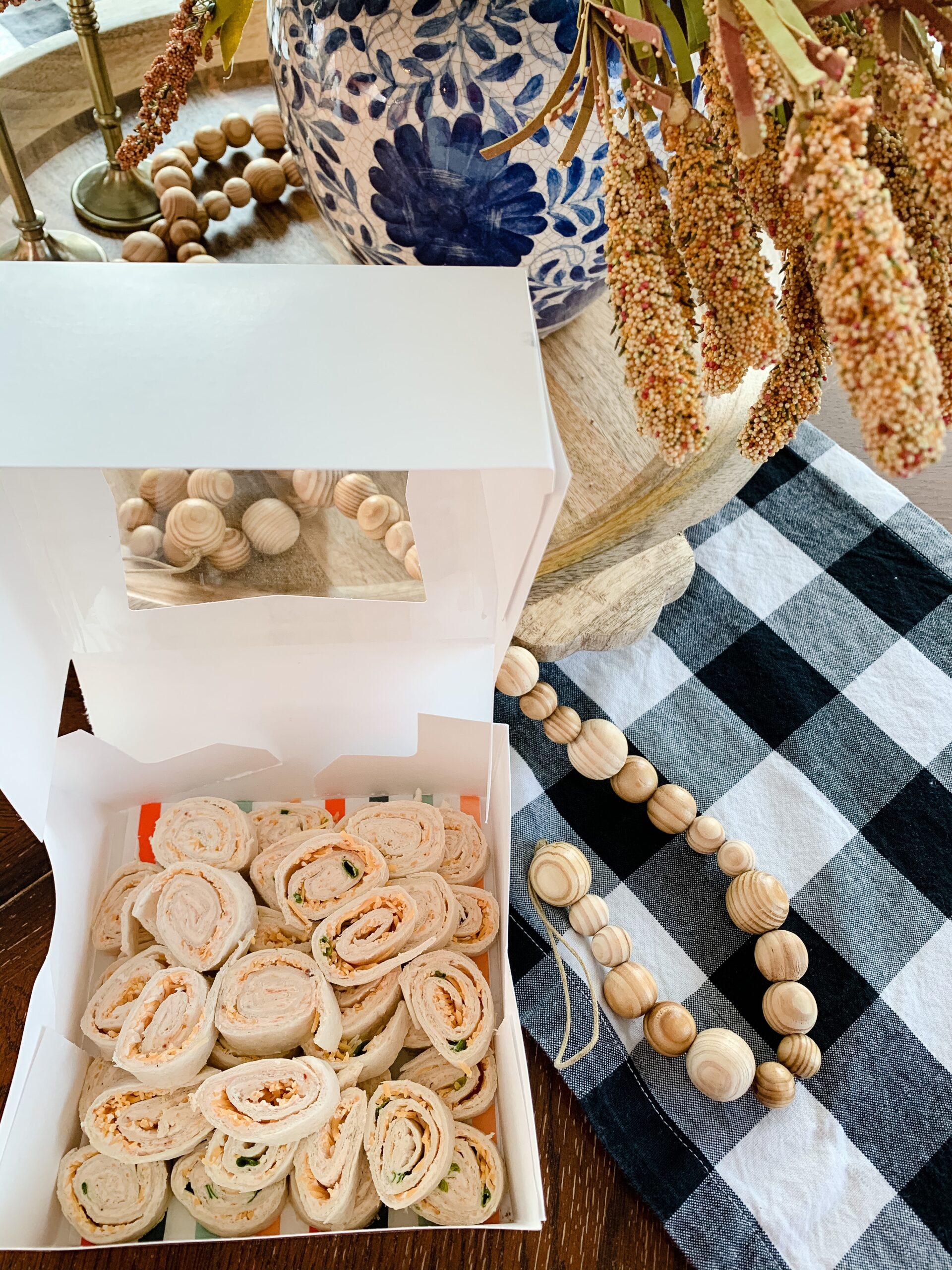 Pack up a little snack for a friend or neighbor who could use some cheer. These pinwheels are everyone's favorite! Check out our recipe here.
Holiday celebrations will look a little different this year. Hopefully with a few modifications like these charcuterie boxes, it will still be the best year yet!
-Kelly
Disclosure: This site may contain affiliate links for products and services that we recommend. If you make a purchase through these links, we may earn a small commission at no additional cost to you.