Waffle cones filled with your favorite S'mores toppings and then cooked over the campfire (or on the grill or in the oven) are the perfect twist to summer's favorite classic treat.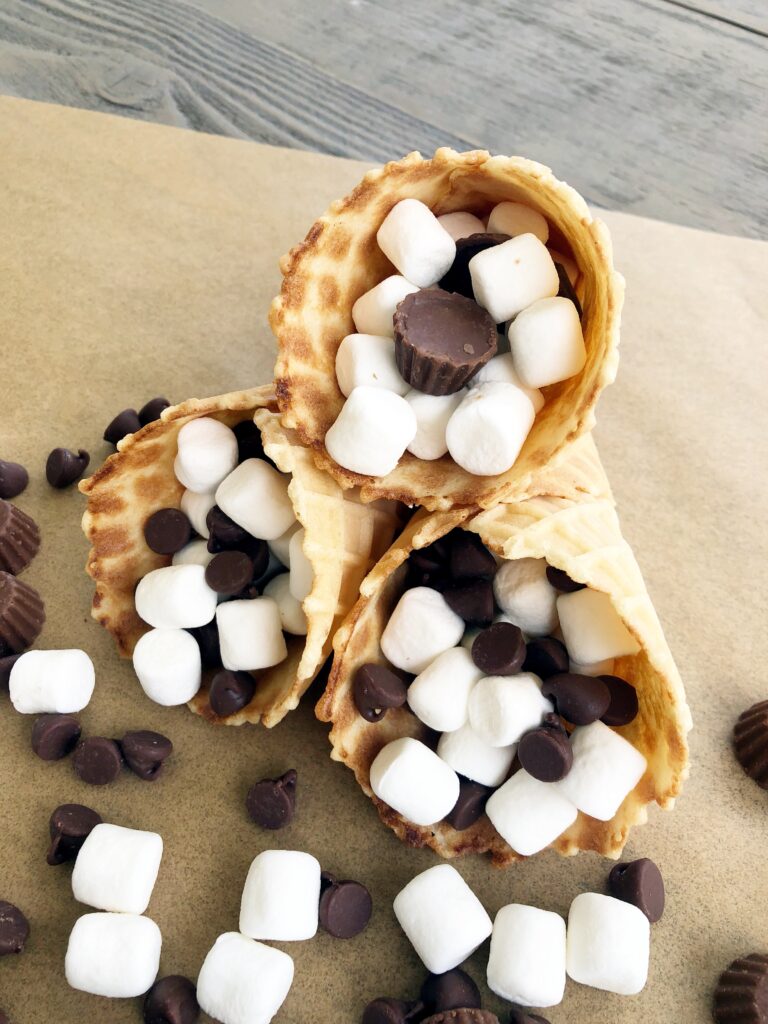 If you have not tried S'mores in a waffle cone, you, my friend, are missing out! Anytime gooey marshmallow is paired with chocolate, I am in pure dessert heaven. These do not disappoint. And the best part is, each person can customize theirs with the favorite toppings.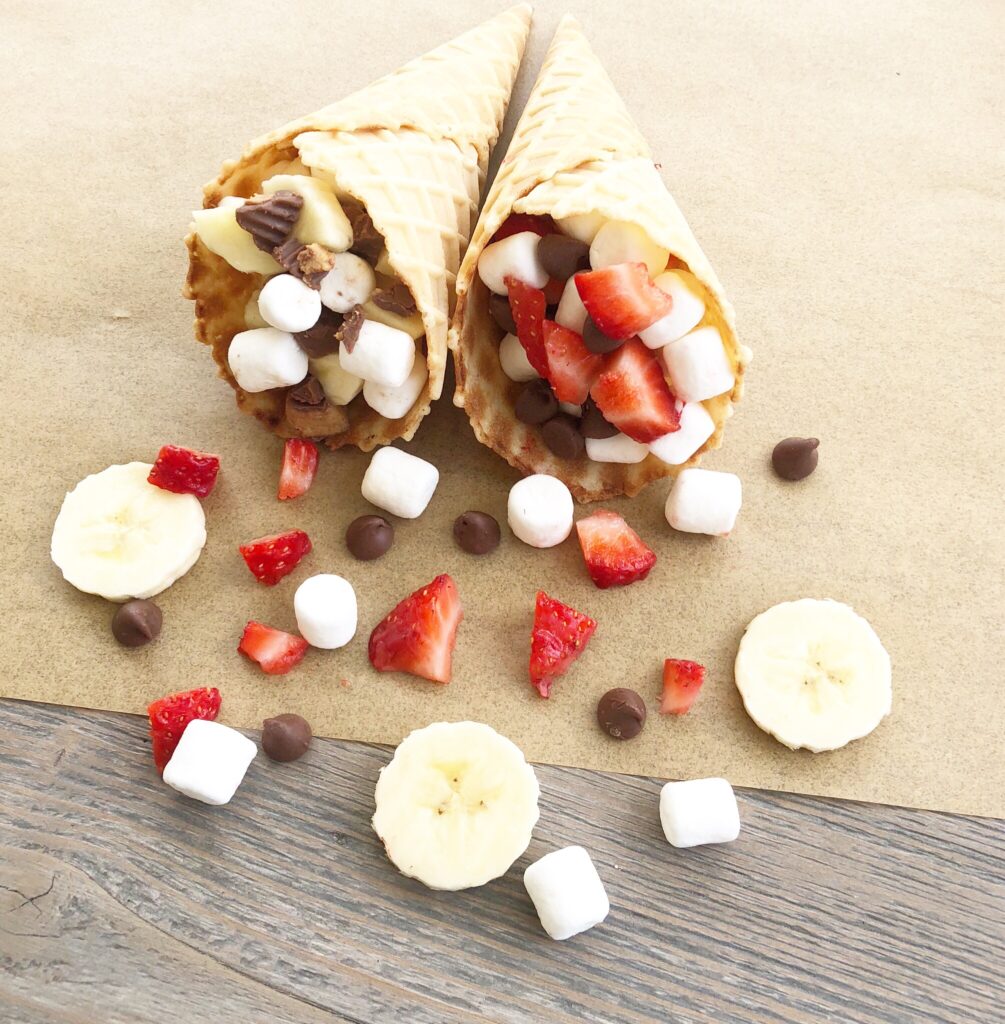 Growing up, my family spent summer weekends camping out. My mom always packed all the essentials for camping out. You know, graham crackers, marshmallows, and Hershey's chocolate bars. S'mores are a summer dessert that instantly takes me back to my childhood.
Making S'mores in a waffle cone is so easy, and fun to eat too! Grab a spoon and dive into the ooey-gooey chocolate and marshmallow mixture, or eat it like a cone. There is no wrong way to eat these! 😉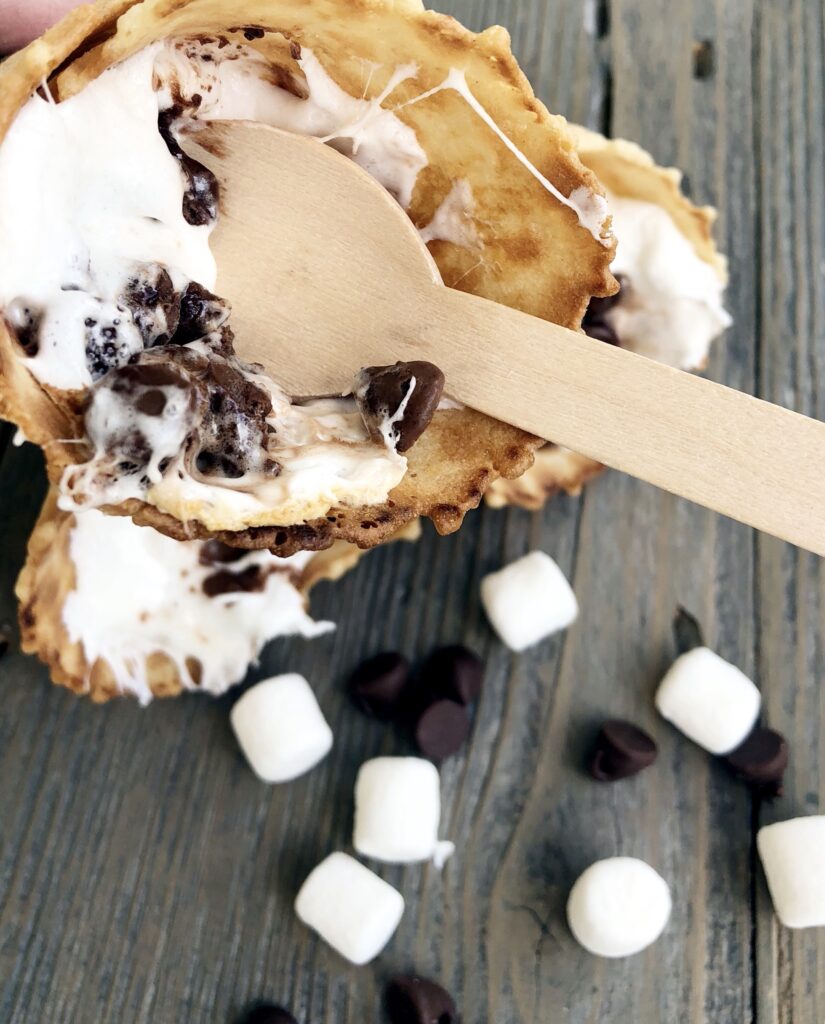 These are so easy to make. All you will need is a waffle cone, chocolate chips, and mini marshmallows.
Start by filling the bottom of the cone with chocolate chips.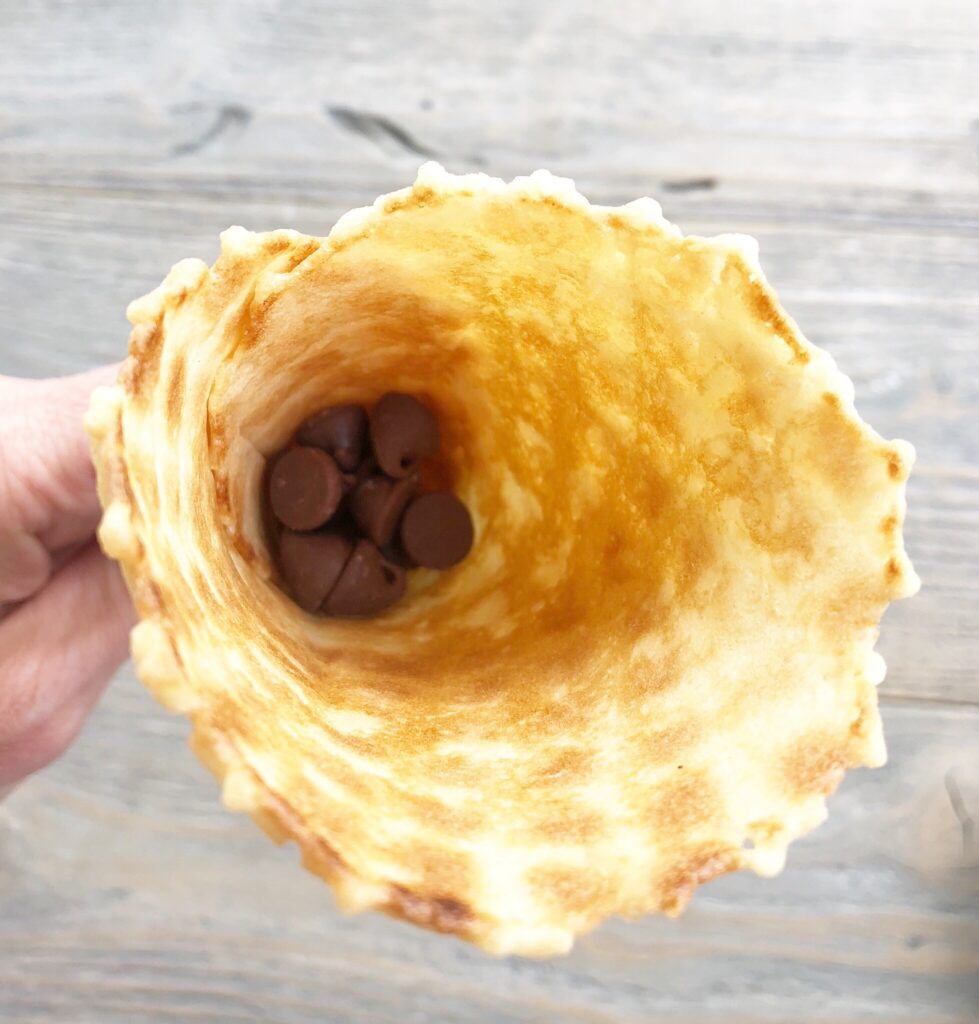 The add a layer of mini marshmallows.
Continue layering the chocolate chips and marshmallows until filled.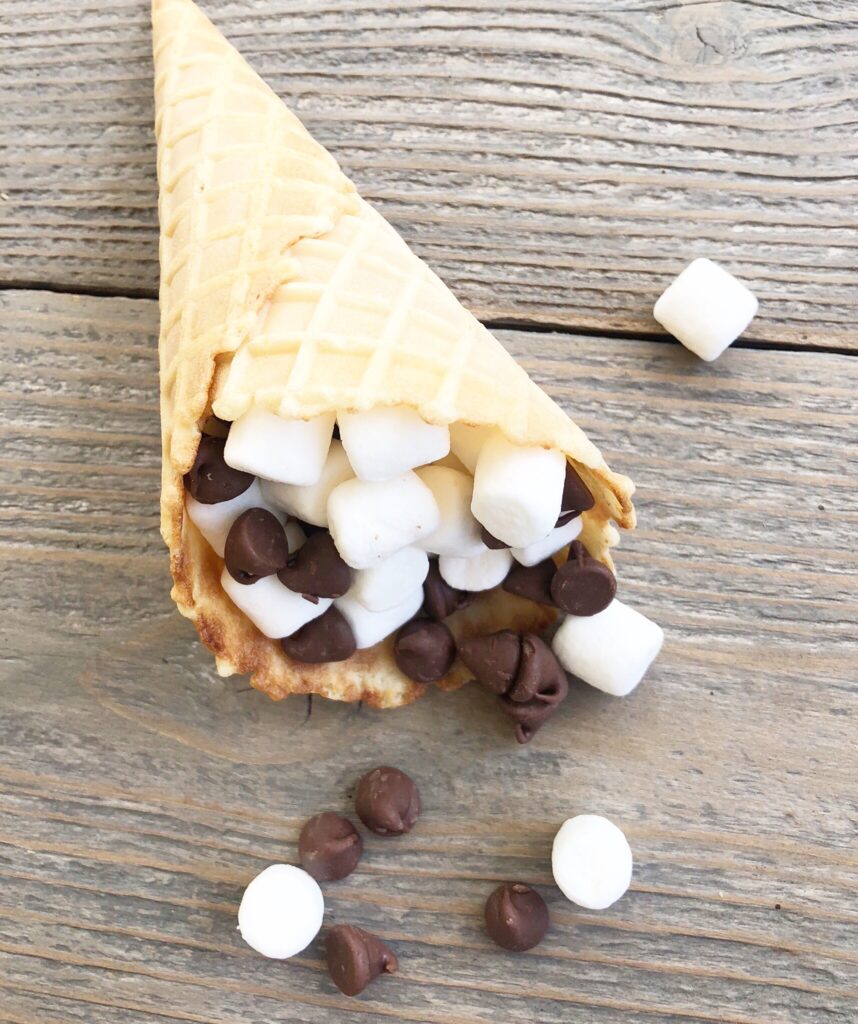 Wrap each cone individually in foil.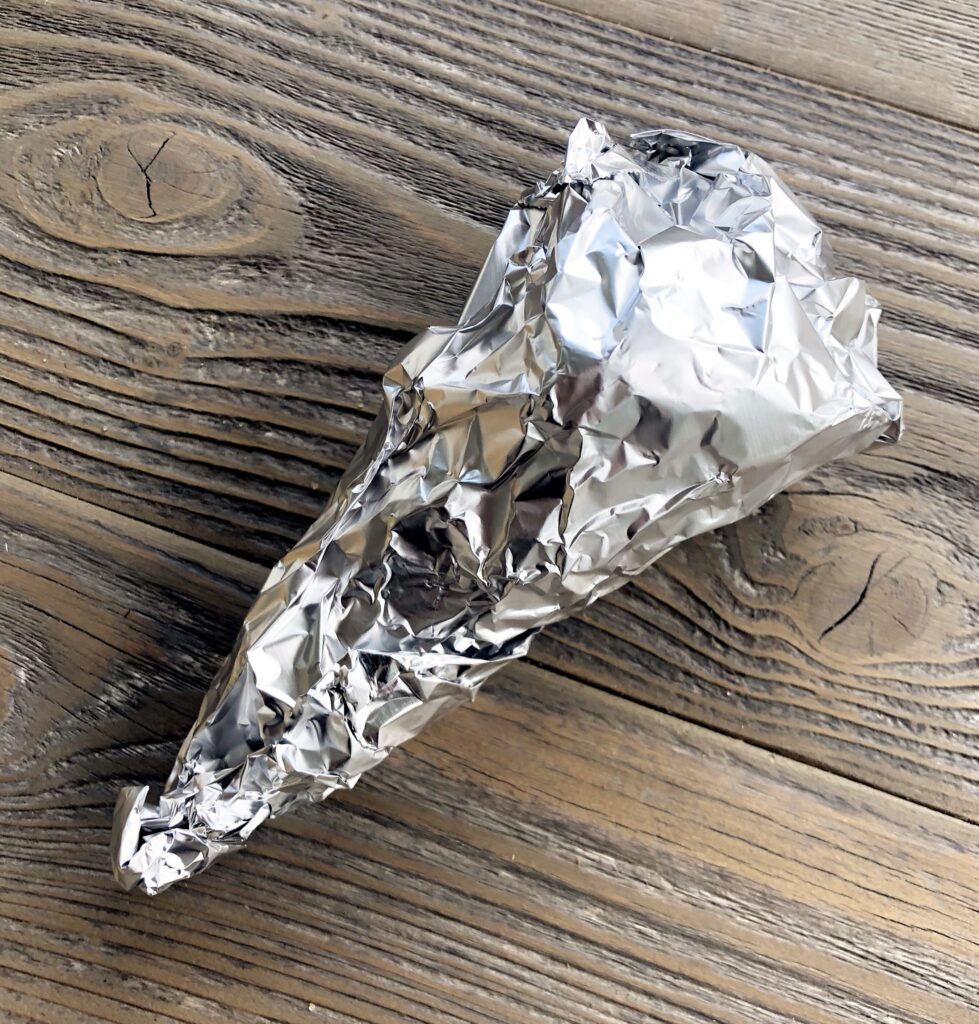 Place foil-wrapped cones on a grate over a campfire and cook for 3 to 5 minutes. Or place on a grill over medium heat for 5 to 7 minutes. Or place on a cookie sheet in a preheated 375 degree oven and bake for 5 to 7 minutes.
Easy as that! (Be careful, the aluminum foil does get hot!)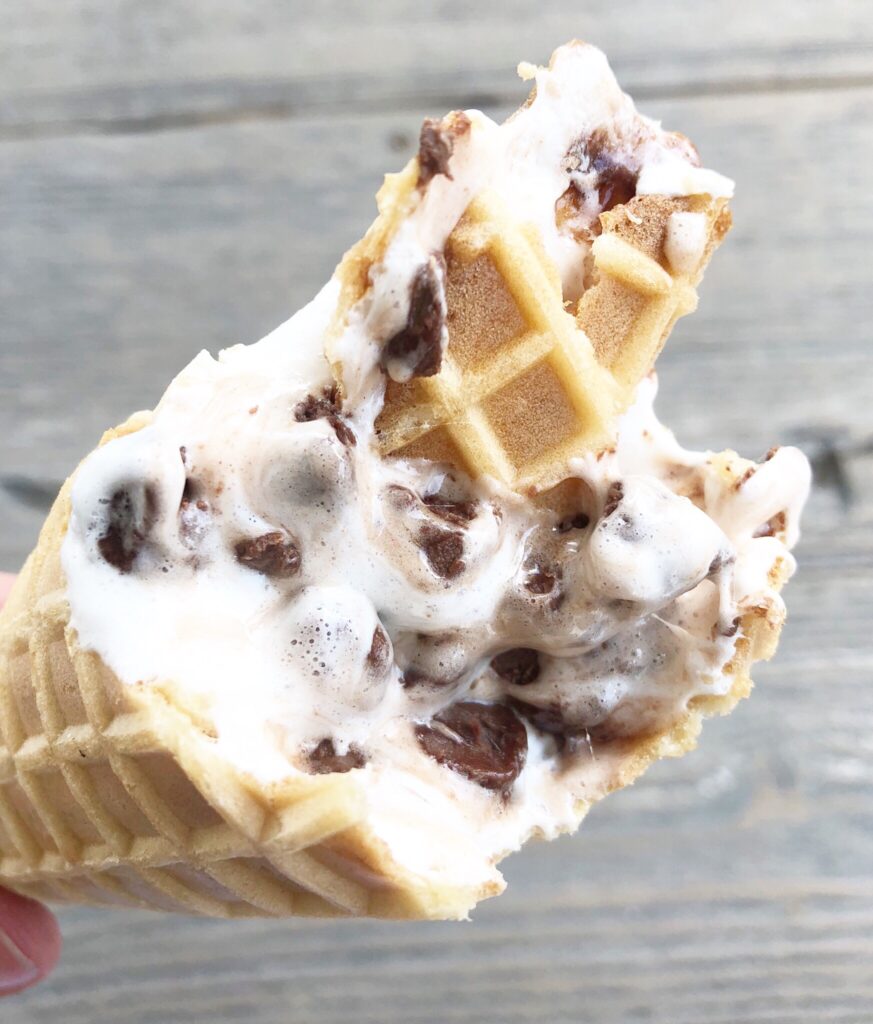 If you read my post on different S'mores options, you already know that I like to come up with a variety of choices. These S'mores in a waffle cone are the perfect dessert to let everyone decide what toppings they want to try.
Besides the classic S'mores of marshmallow and chocolate, here are some other variations that I tried:
Strawberries, chocolate chips and mini marshmallows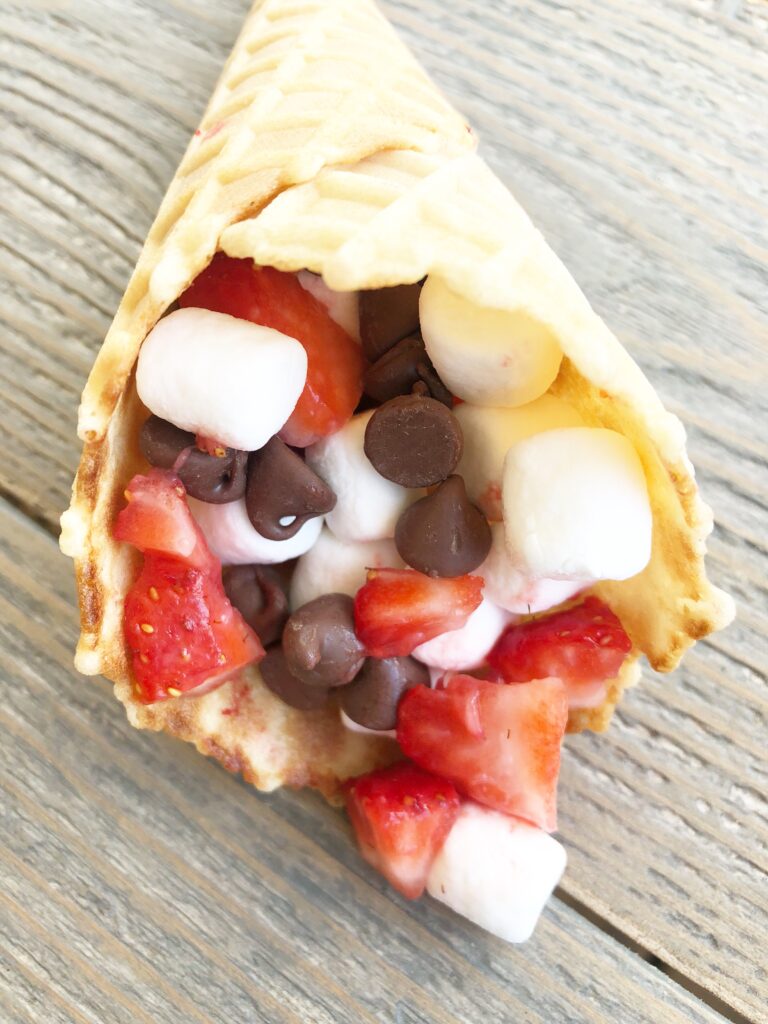 Bananas, Reese's Peanut Butter Cups (cut up) and mini marshmallows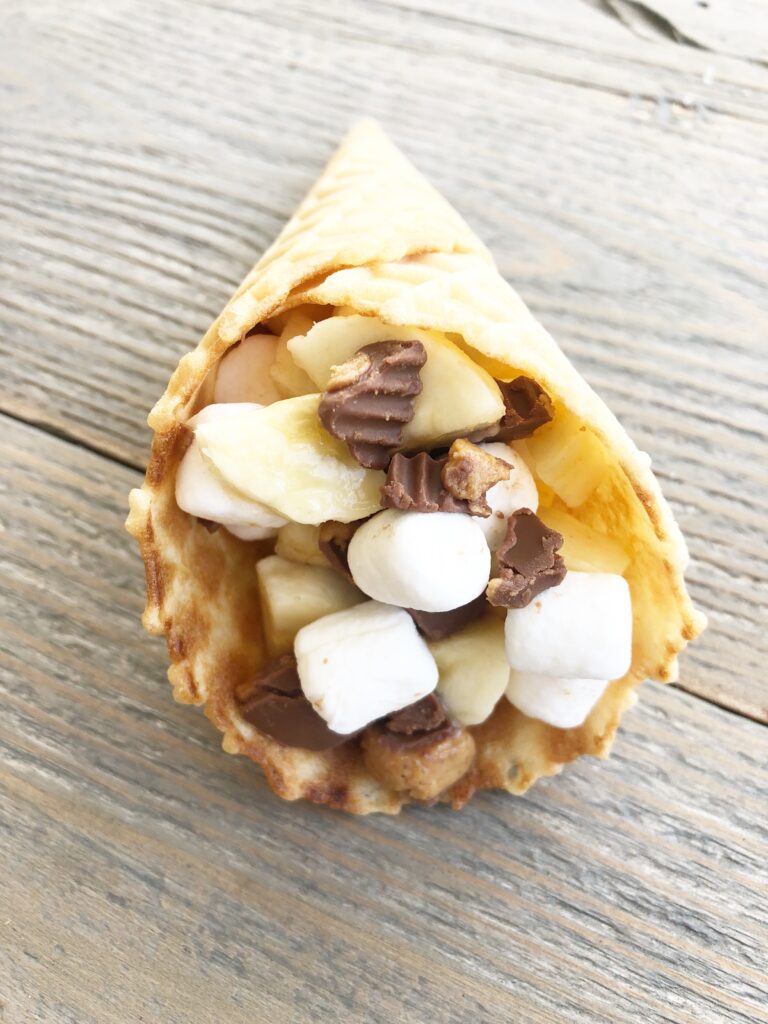 Mini Reese's Peanut Butter Cups and mini marshmallows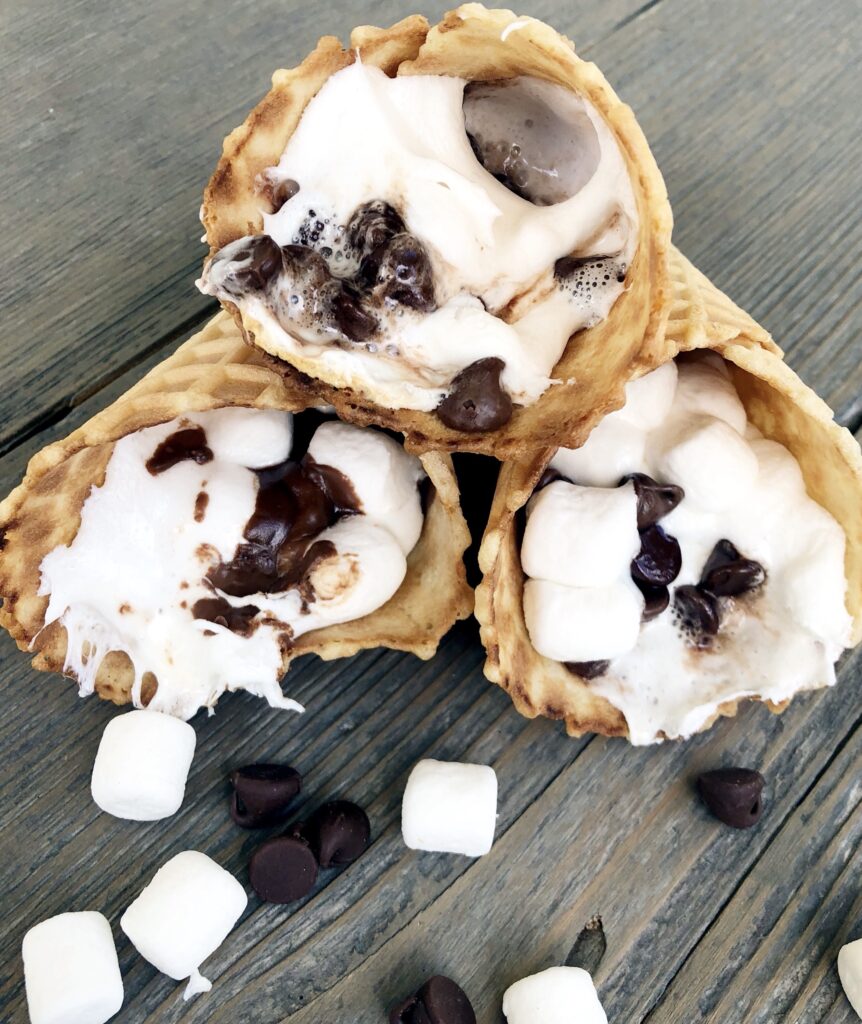 I hope you give these a try while making your summer memories.
-Callie