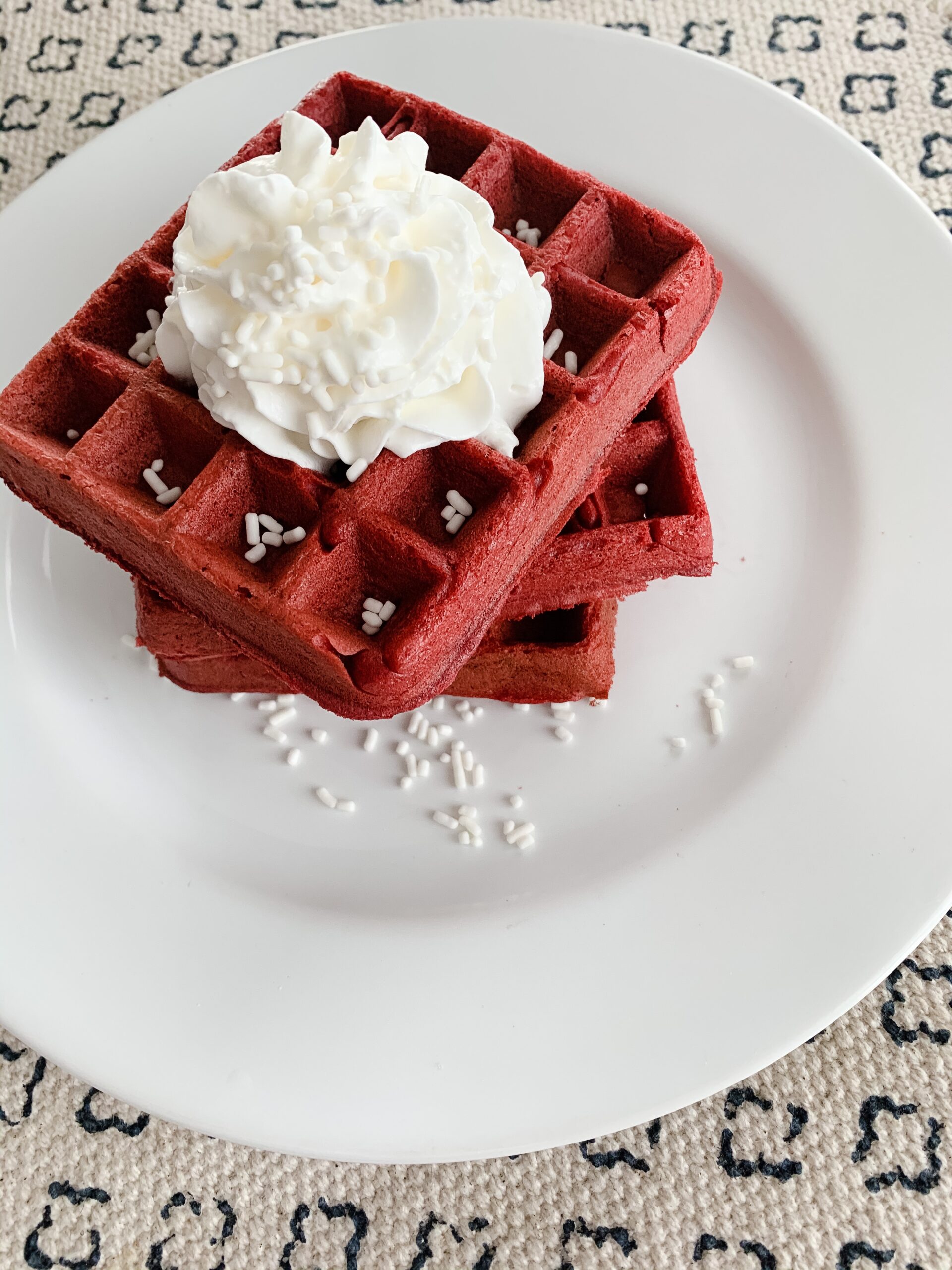 If you are wanting some serious breakfast bonus points, look no further than cake mix waffles! These fluffy and delicious waffles will make your family smile.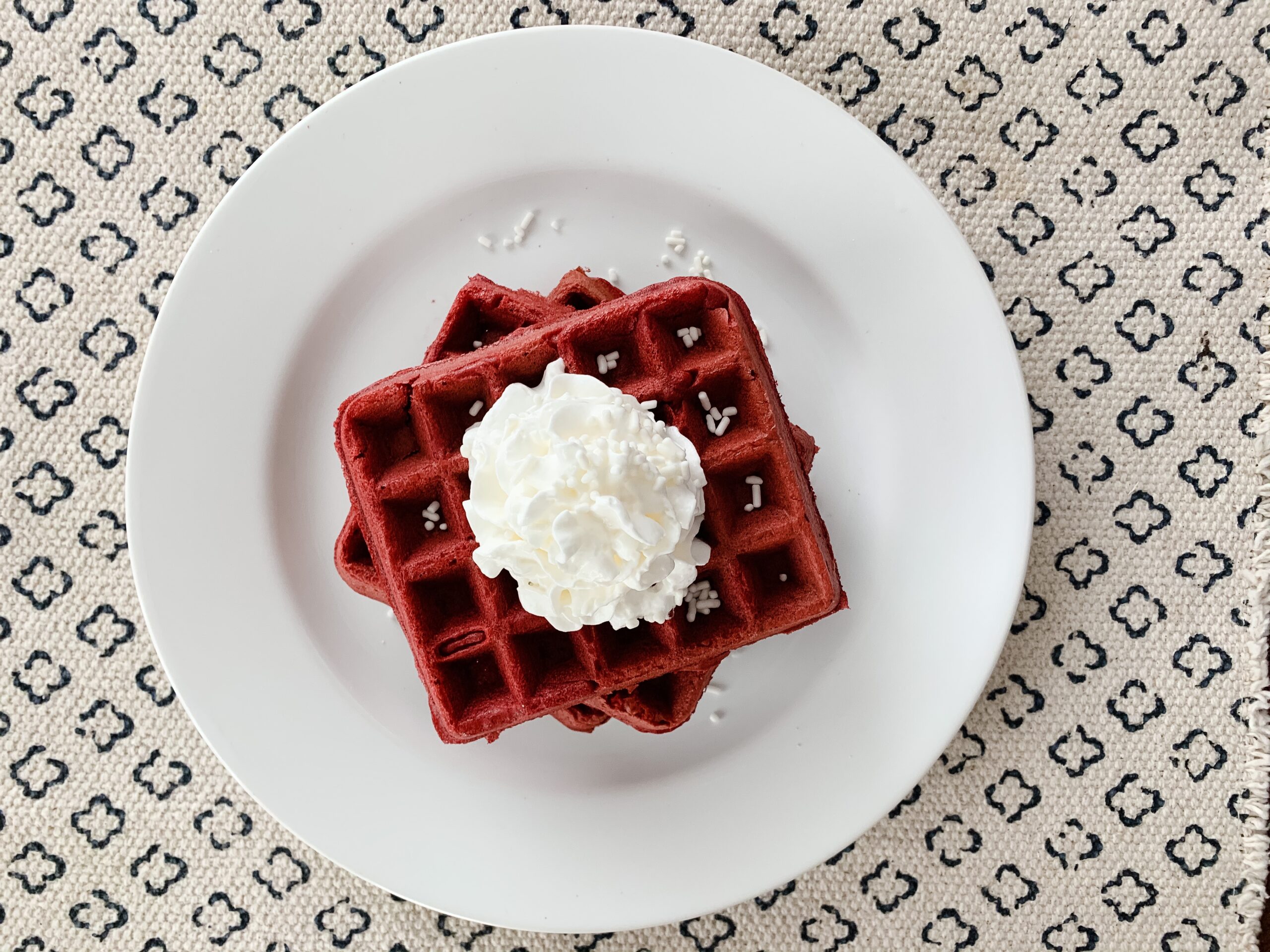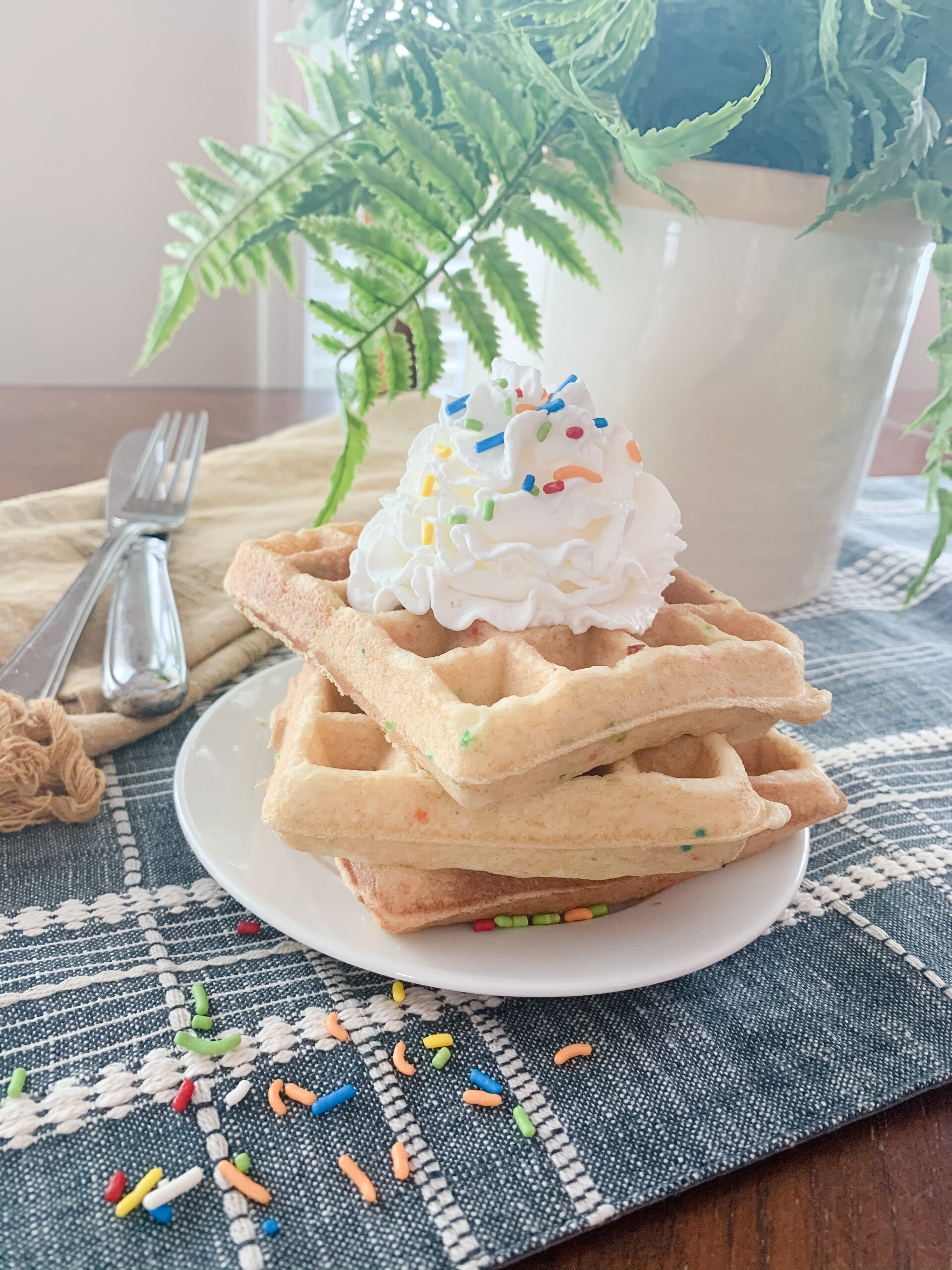 Did you run out of pancake and waffle mix? No problem! Just take any box of cake mix from your pantry and turn it into yummy waffles.
Here is the simple recipe:
1 box cake mix
1 cup milk
4 eggs
1/3 cup oil
1/4 cup flour
Just mix it all together and get cookin'! Use a spoon or ice cream scoop to place the mix into your prepared and heated waffle iron. A little goes a long way; do not overfill! These turn out great every time! Our favorite flavors of cake mix to use for these waffles are red velvet, funfetti and strawberry.
Cake mix waffles are great for holidays and birthdays, or just to make any day special!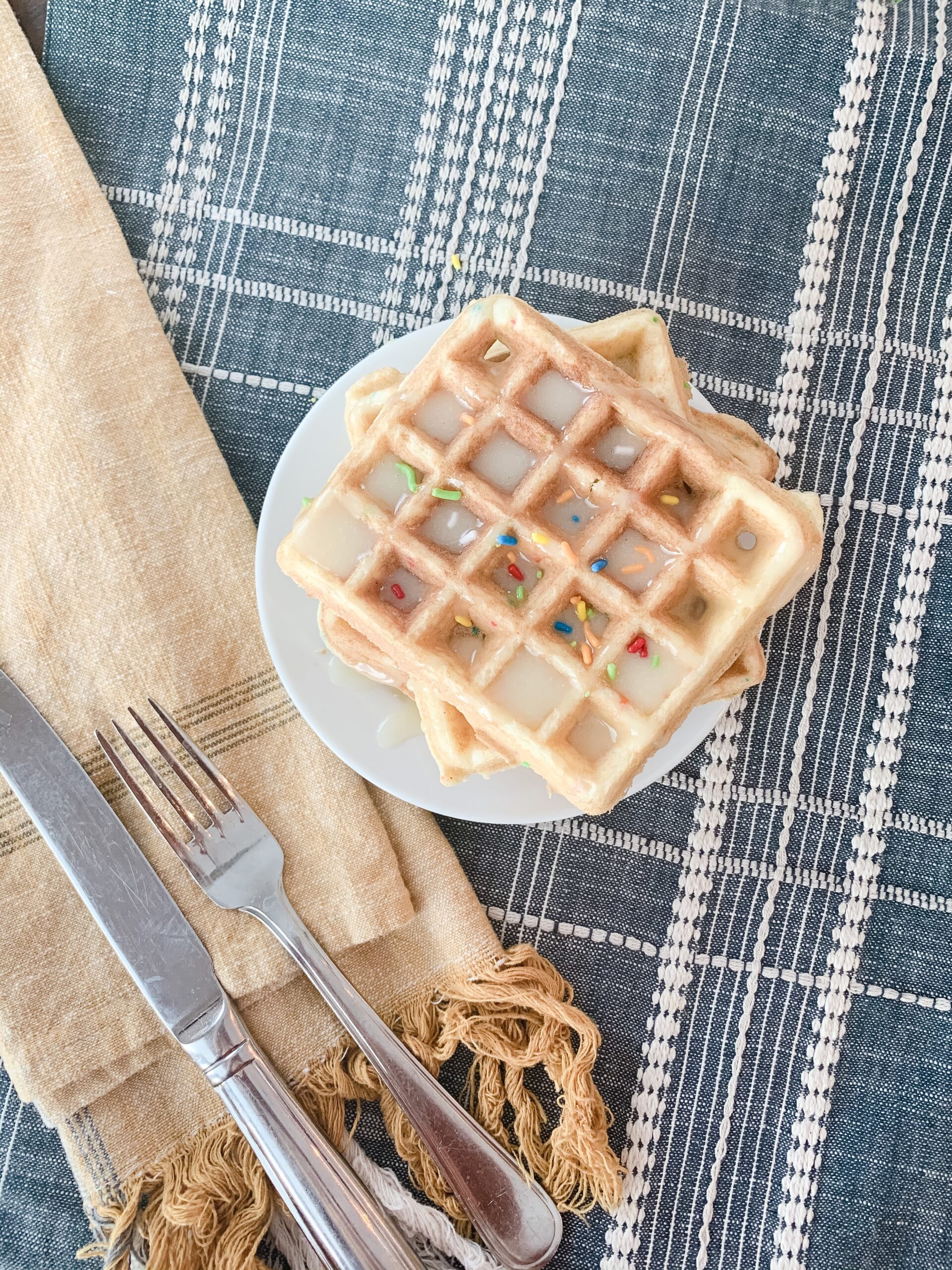 After you have cooked your waffles to fluffy perfection, it is time to top them! For topping, think beyond regular maple syrup! After trying many options, our favorite is store bought frosting! Scoop half of the container into a microwave safe bowl and microwave for 30 seconds or until pourable. Then simply drizzle it over your waffles. This is a dreamy topping for cake mix waffles!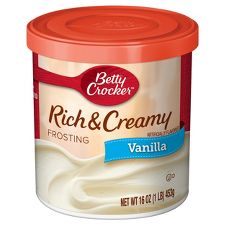 Other great toppings include:
Cream cheese frosting
Whipped cream
Sprinkles
Fresh cut fruit
Chocolate chips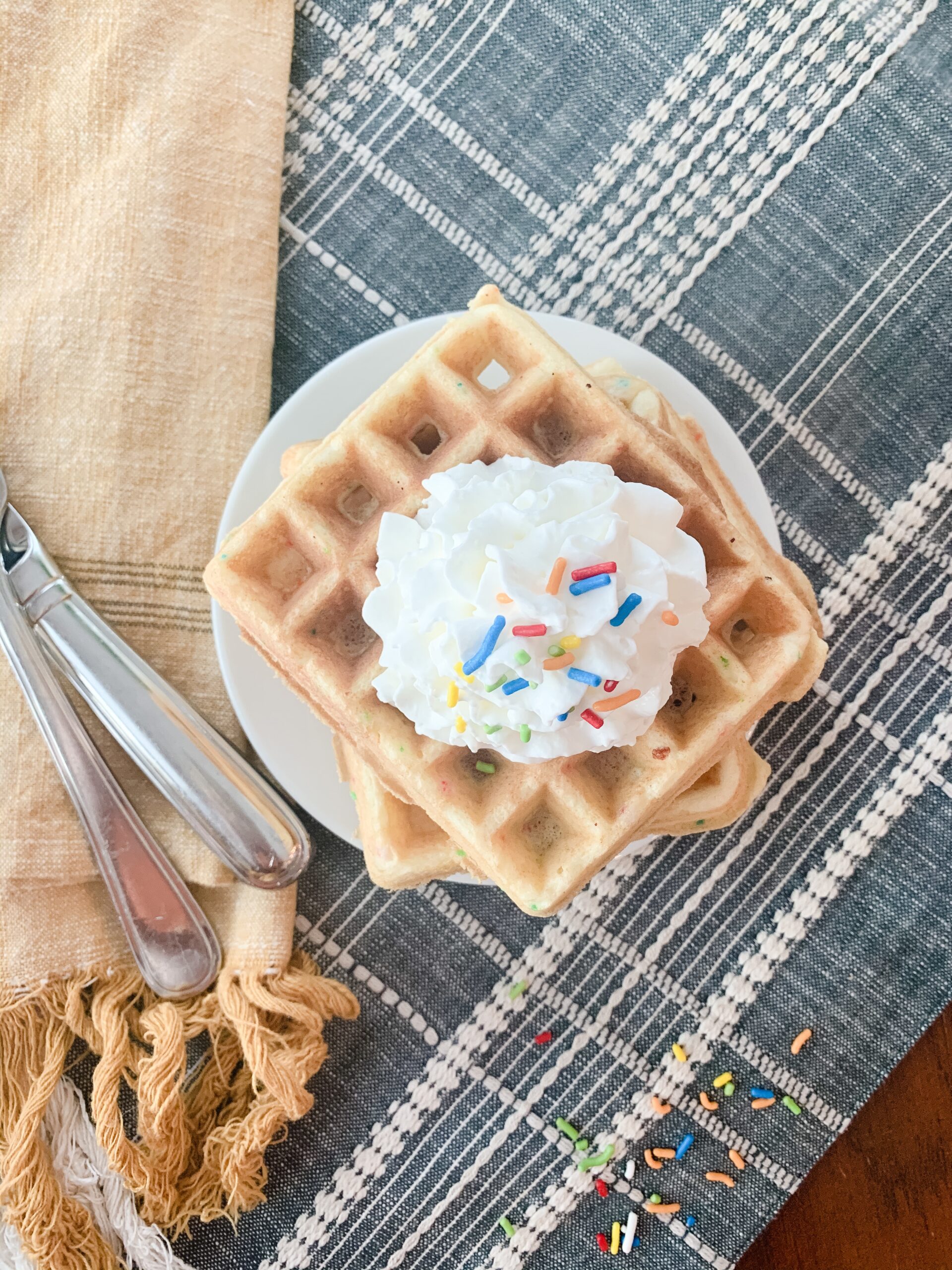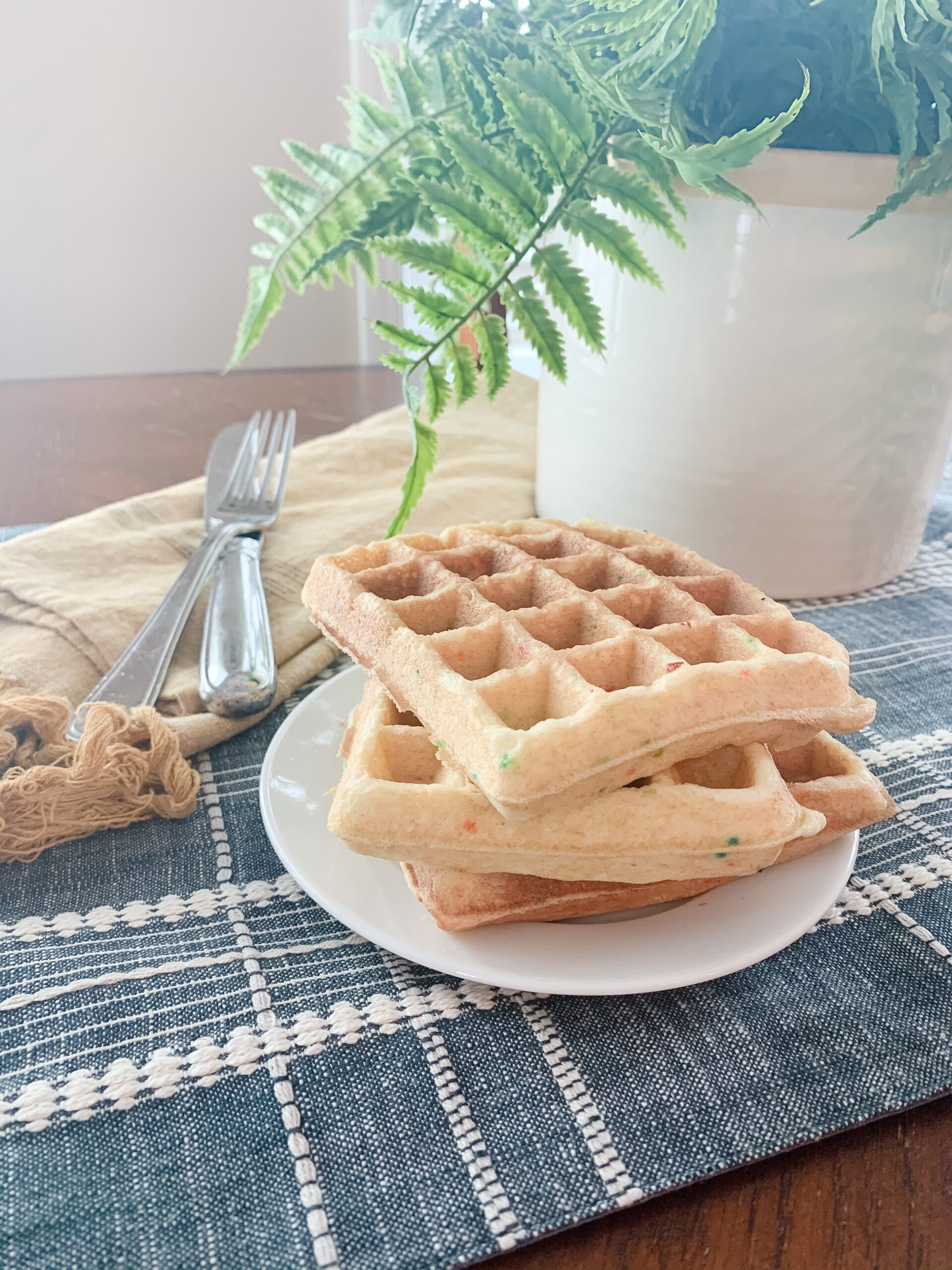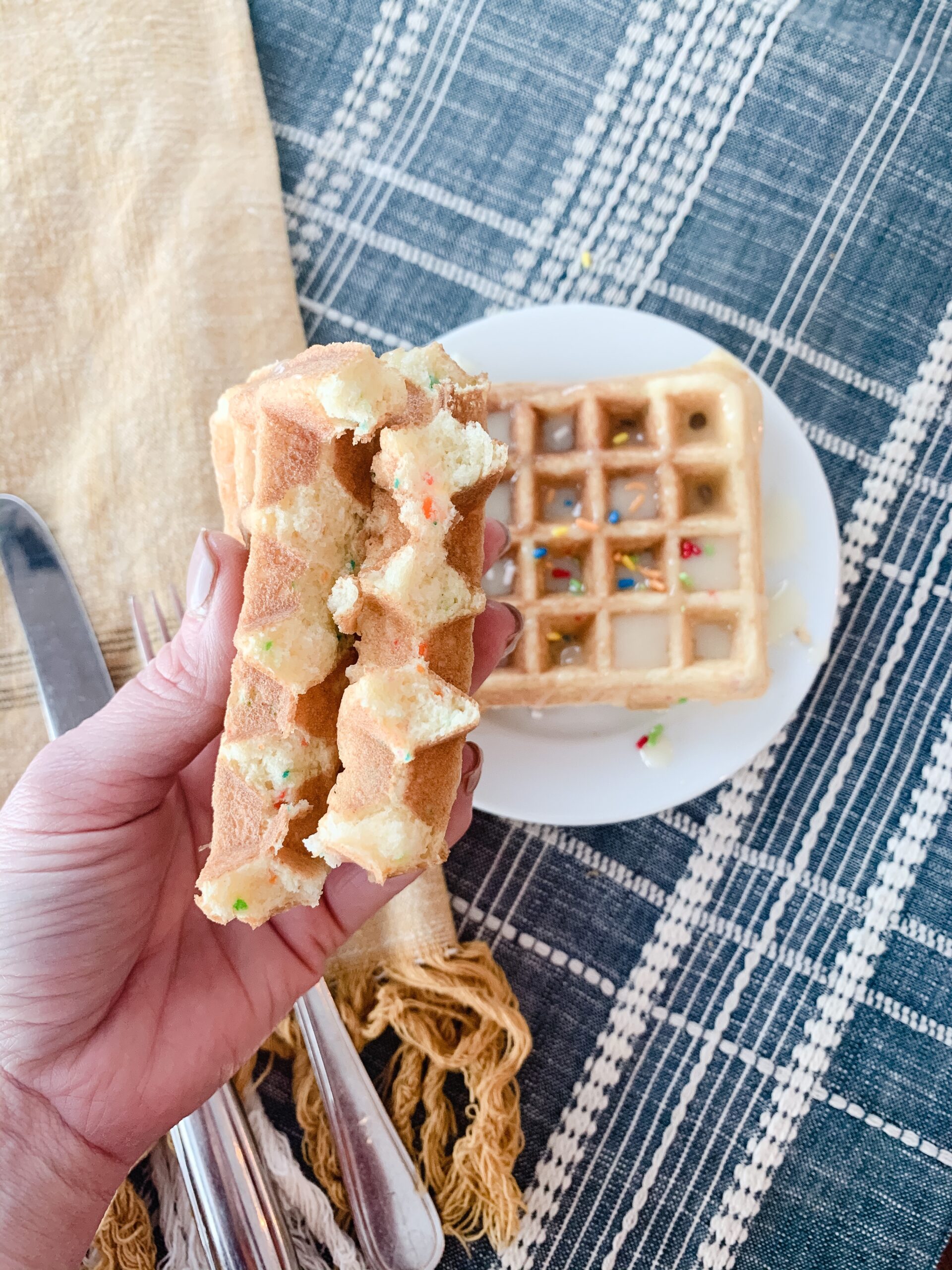 Look at those yummy funfetti sprinkles inside! Mmmmmm. Go ahead and make these today!
-Kelly