If you've read our About Us, you know that Stickers and Stilettos started out as a book club almost 5 years ago.  Some of us were already connected in different ways…Rachel grew up with the husbands of Callie, Brittany and Allison.  Allison and Brittany married brothers and Kelly married Brittany's brother. During our time together, we've laughed, cried and ultimately read…a lot! Below are some of our all-time favorite book club reads that we have continually recommended to others and now, you.
Our Favorite Books:
Allison: What Alice Forgot by Liane Moriarty
Allison says: The premise of this one is that Alice is 29 years old and head-over-heels in love with her new husband and they are expecting their first child. She falls and hits her head in an accident at the gym (she doesn't work-out?) and when she comes to, she finds out she is actually 39, has three kids and is in the middle of an ugly divorce.  She spends the novel, trying to piece together the last 10 years of her life (why won't her sister talk to her? How did she become one of those super skinny moms with expensive clothes?) and figure out if it is possible to reconstruct her life in the process.
I think the reason I loved this book so much is because the situations Alice had gone through were not extraordinary but common and relatable. Although overall the book was a lighter book, it still touched on topics like divorce, infertility and death.  It is a book that made me evaluate my own life more than I ever had before.  How have I changed in the last ten years?  How has my relationship with my husband changed?  Am I satisfied with who I've become?  Have I stayed true to my values and made time for things that are truly important?
In the end, I had a hard time putting this book down and read the last half in only a couple of days because I just wanted to know how things would end up.  Liane did not disappoint!
When it is my turn to host Book Club I usually try to have a food theme from the book.  Although I didn't serve Australian cuisine at this one, I made sure to order a Lemon Meringue pie from Baker's Street.  I hope you enjoy the book as much as I did!
Discussion Questions for What Alice Forgot
Brittany's Pick: The Glass Castle by Jeannette Walls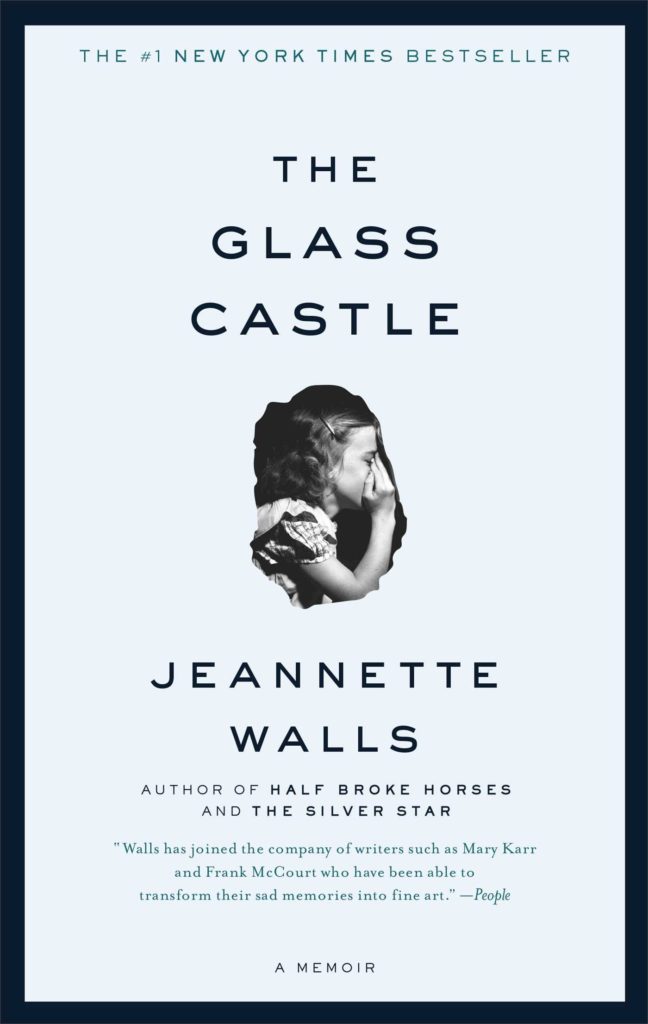 Brittany says: The Glass Castle is one of those books that I have thought about time and again since reading it. It is a memoir written by Walls about her truly astonishing and dysfunctional childhood that most of us could barely imagine let alone overcome. Though her and her siblings childhood is nothing short of insane, she somehow recalls it in a way that keeps the tone of the book light and vibrant. Her story is one of survival so compelling that you can hardly stand to put it down as you want to find out what other crazy event is going to take place next.
Hosting Ideas: When Book Club rolled around for us to discuss The Glass Castle, it was scheduled as a brunch. Lots of different foods were mentioned in this book, but none of them really left you with any cravings. There is a part in the book that revolves around a roasted chicken, so I served little chicken salad sandwiches along with the usual brunch fair; a quiche, fresh fruit, mini hash browns and, of course, plenty of mimosas and rosé.
Another fun way to host Book Club, would be to sit around a fire, sipping wine and making s'mores all while discussing the book. There is a notable part in the book where the author finds her mother sneakily eating a Hershey's bar after Walls herself had been starving for days.
Lastly, why not have a movie night? The Glass Castle came out on the big screen in 2017 with Woody Harrelson playing Walls' eccentric father. It would be so fun to discuss the book, watch the movie together and then discuss the differences between the two. Popcorn and a buttery cardonnay would be delicious to serve along with boxes of the usual movie theater candy.
Discussion Questions for The Glass Castle
Callie's Pick:  It Ends With Us by Colleen Hoover: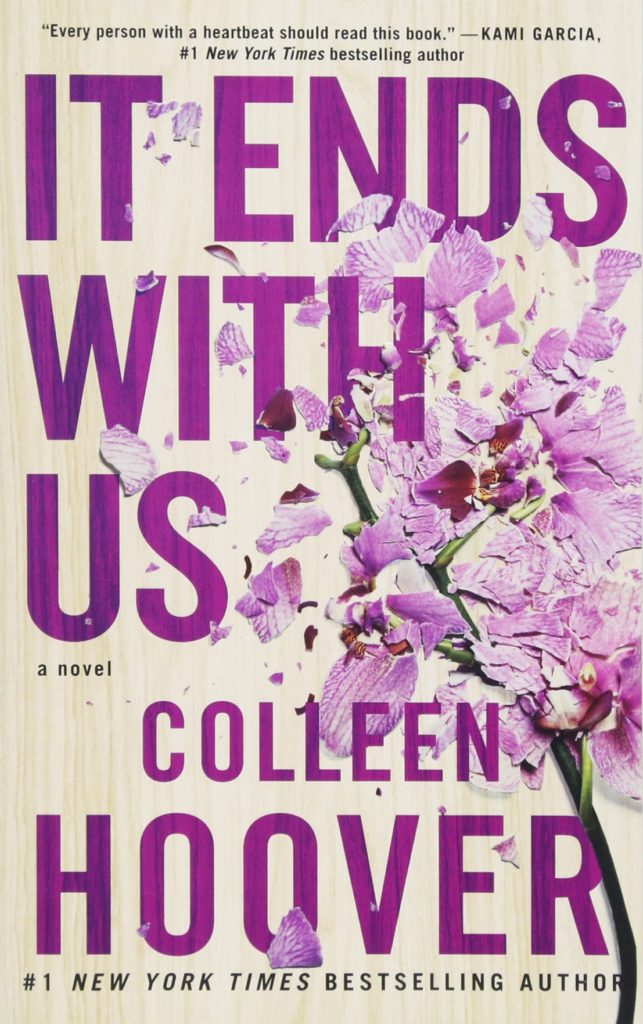 Callie says: When I finish a book, I usually file it away in my memories and onto my bookshelf or Kindle and move on to the next book that I am reading.  It Ends With Us by Colleen Hoover was a book that I cannot just file away.  It was an inspiring book that had a profound impact on me.
I love a good love story.  It Ends With Us is a love story,  but not your typical mushy love story.  It has a deep storyline that will leave you smiling, in a love-hate relationship with some of the characters, and also in tears, both of happiness and rage.
This book is a bit hard to give a full review on, only because I do not want to give away  any spoilers.
Lily meets Ryle Kincaid one night on a rooftop and instantly has a connection with the charming, good-looking neurosurgeon that tells her he has no interest in relationships.  I mean, with a name like Ryle Kincaid, could you even possibly imagine not falling in love?!?!  Their relationship progresses, when Lily's childhood love, Atlas, unexpectedly reappears in her life.  The plot follows through a love triangle and decisions that Lily finds that she must make, some fueled by much more than just love or her emotions.
Colleen Hoover wrote this book in a way that by the end, quotes and passages throughout the book have much more meaning than when you first read them. Everything ties together  in a way that leaves you crying and smiling at the same time. The epilogue that Hoover writes — which is a huge spoiler, so do NOT read until finished  with the book — sheds light and gives the book even more depth.  I literally cried while reading the entire epilogue.
For me, this book made me realize that in life, there are so many things that we all endure.  Good, bad, beautiful and ugly.  We all have the choice to make certain that anything bad can End With Us.
Discussion Questions for It Ends With Us
Kelly's Pick: Before We Were Yours by Lisa Wingate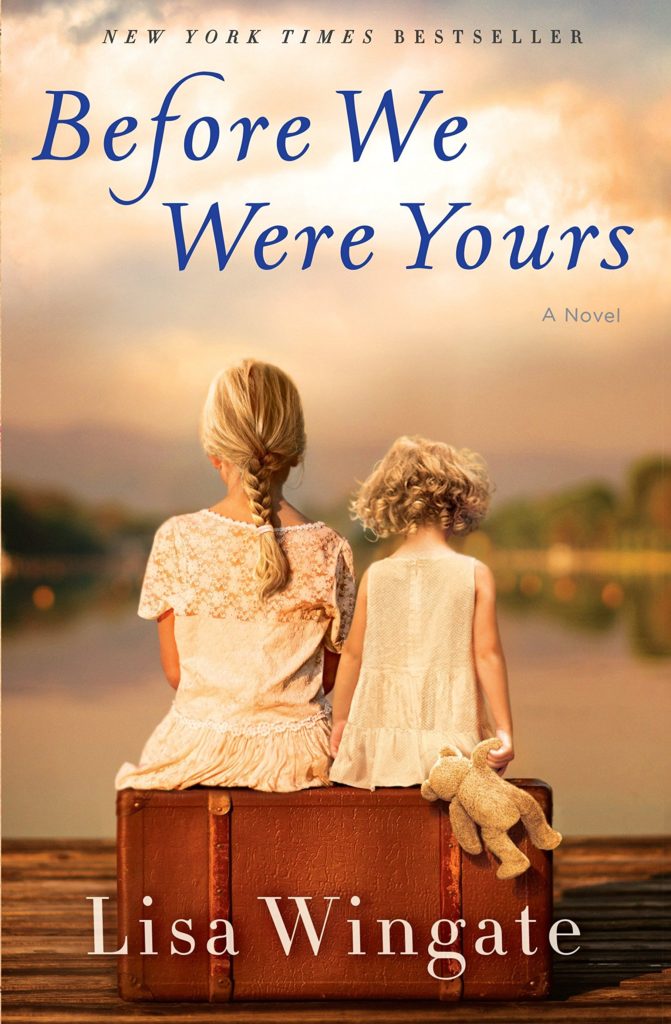 Kelly says: I often measure how good a book is by how much I continue to think of it after its finished or  if it makes me cry… This book is the ugly cry book! I was so moved by the ending. Keep a couple tissues handy!
One of the reasons I loved this book so much is that it is historical fiction. I love a good story line, while also learning something. Can you believe this happened? In the 1930's a woman by the name of Georgia Tann ran a corrupt adoption agency in Tennessee where newborn babies or small children were removed from their home, sometimes against the parents wishes, and sold for top dollar to wealthy patrons. It wasn't until many children were taken and hearts were broken, that the arrangements were exposed and the child brokering agency closed. This book explores the lives affected…parents, children, and staff.
As a mother, this book was often hard to read. Itdefinitely pulls at a mother's heart strings! Thankfully, the ending is more uplifting and helps to give the reader hope.
Discussion Questions for Before We Were Yours
Rachel's Pick: The Secret Keeper by Kate Morton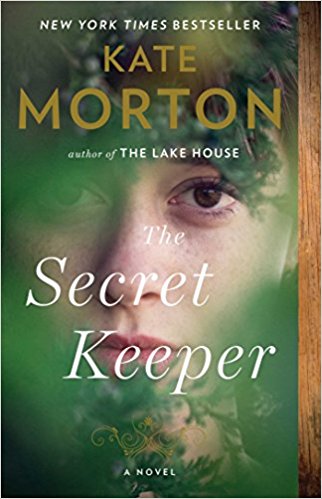 Rachel says: What I want most in a book, is the inability to put it down. And, this is one of those books! It kept me on the edge of my seat and I never wanted it to end. I love a good English tale from times of old and Kate Morton is an expert at writing them.
In 1961, Laurel is 16 and witnesses a shocking event. Fast forward to 2011 and Laurel is an actress in her sixties and her mother, Dorothy, is dying. Before her mother dies, Laurel wants to uncover the roots of that long-ago shocking event. Her investigation takes her back to 1941 in London, where her mother was full of secrets.
The story alternates between 2011, where Laurel is finding things out about her mother that she never dreamt were possible, and 1941, where Dorothy lives in a very scary time during war in London.
I have gifted and loaned this book to so many of my friends and they all LOVED it. I am patiently waiting for someone to decide to make this into a movie. That would be a dream come true for me. I can picture Emily Blunt as the heroine and this movie, that doesn't even exist, is already my favorite movie – EVER! The Secret Keeper is an excellent choice for a Book Club Selection.
Discussion Questions for The Secret Keeper
Here are some more books that we have really enjoyed: