Looking for the best outdoor toys to keep your kids entertained this summer? Look no further! This list has all of the summer's best outdoor toys which have come recommended by fellow moms…and their kids!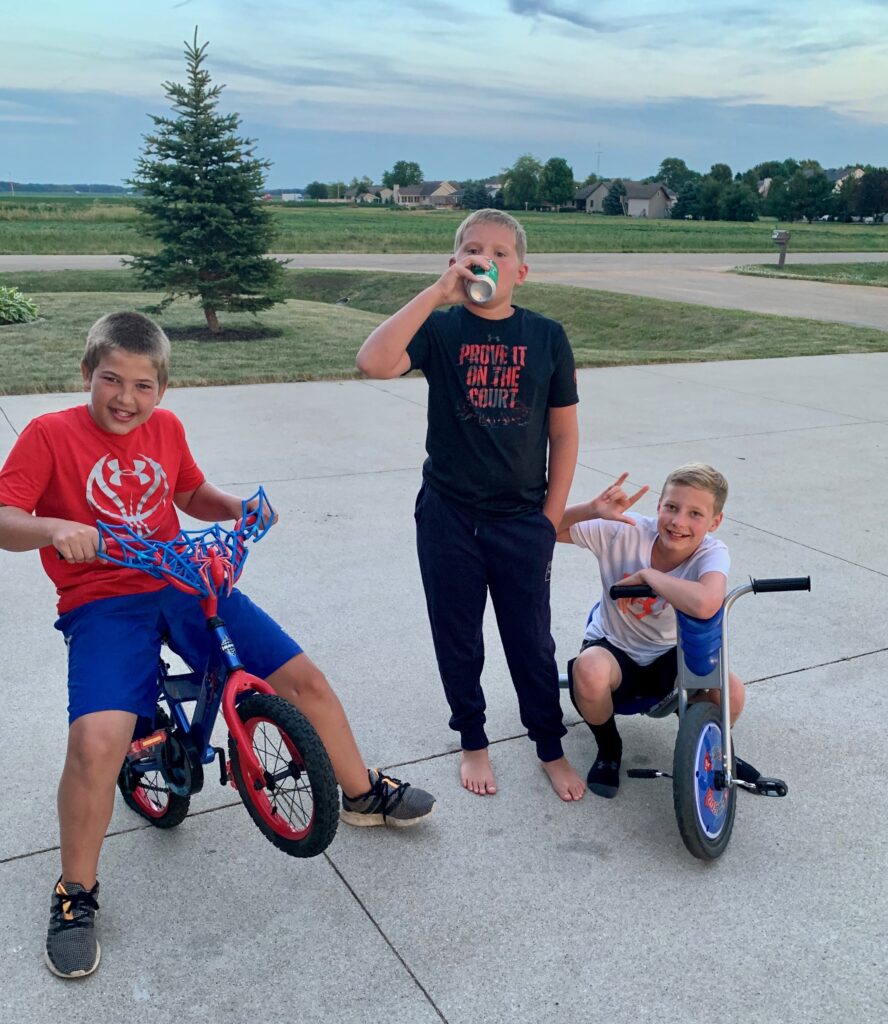 Summer is here and what a unique summer it is! Between wearing masks at the zoo, camps probably not happening and play dates being kept to a minimum, this summer is shaping up to be a strange one. Since we will be staying at home much more than usual, I've been on the lookout for the best outdoor toys for my kids (whom range in age from 1-11 years old). I asked my friends, followers and kids themselves to see what they recommend and below are their top faves in no particular order!
You've probably heard of a Razor Scooter, but what about a Razor Trike?! We were at Kelly's house for a party last weekend and this was THE #1 played with toy of the night! It was so fun to watch the kids cruise and spin around on this trike. Definitely a must-have! (My son is riding it in the above photo.)
My daughter received this tail over a year ago. Since then, two of my nieces have requested these for their birthdays after playing with hers. It is always being used anytime we go to the pool and even my nephew loves to be a merman! There's just something so fun about swimming with a tail!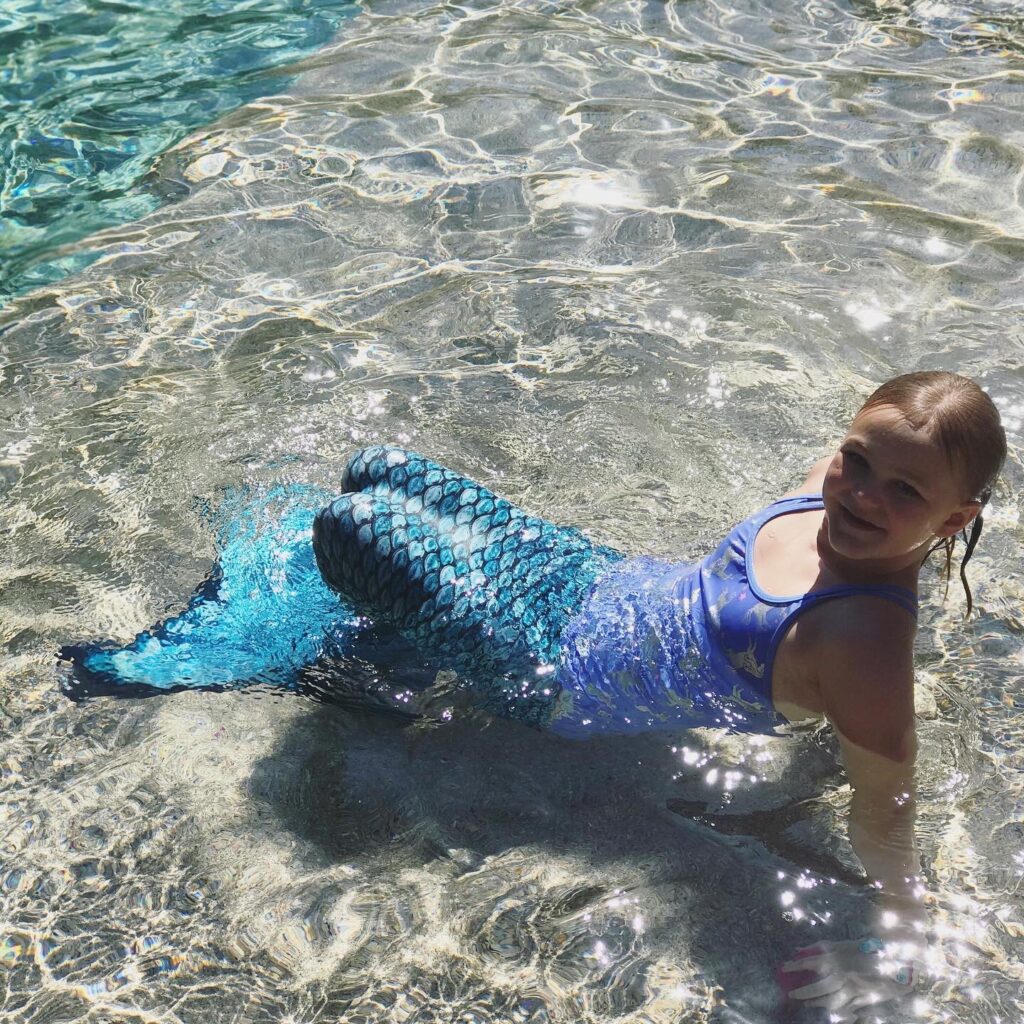 This pogo stick came recommended from 2 of my mom friends and is a best seller on Amazon.
My girls love bubbles and this puppy bubble machine didn't disappoint! It has worked so well and the girls love how cute it is. We use it a lot while they are riding around on their bikes and scooters.
My son received this hoverboard for his birthday. I was fairly nervous about him riding it, but he got the hang of it right away. This model has all the bells and whistles and does great all throughout the yard; not just limiting his cruising to the driveway! He highly recommends it!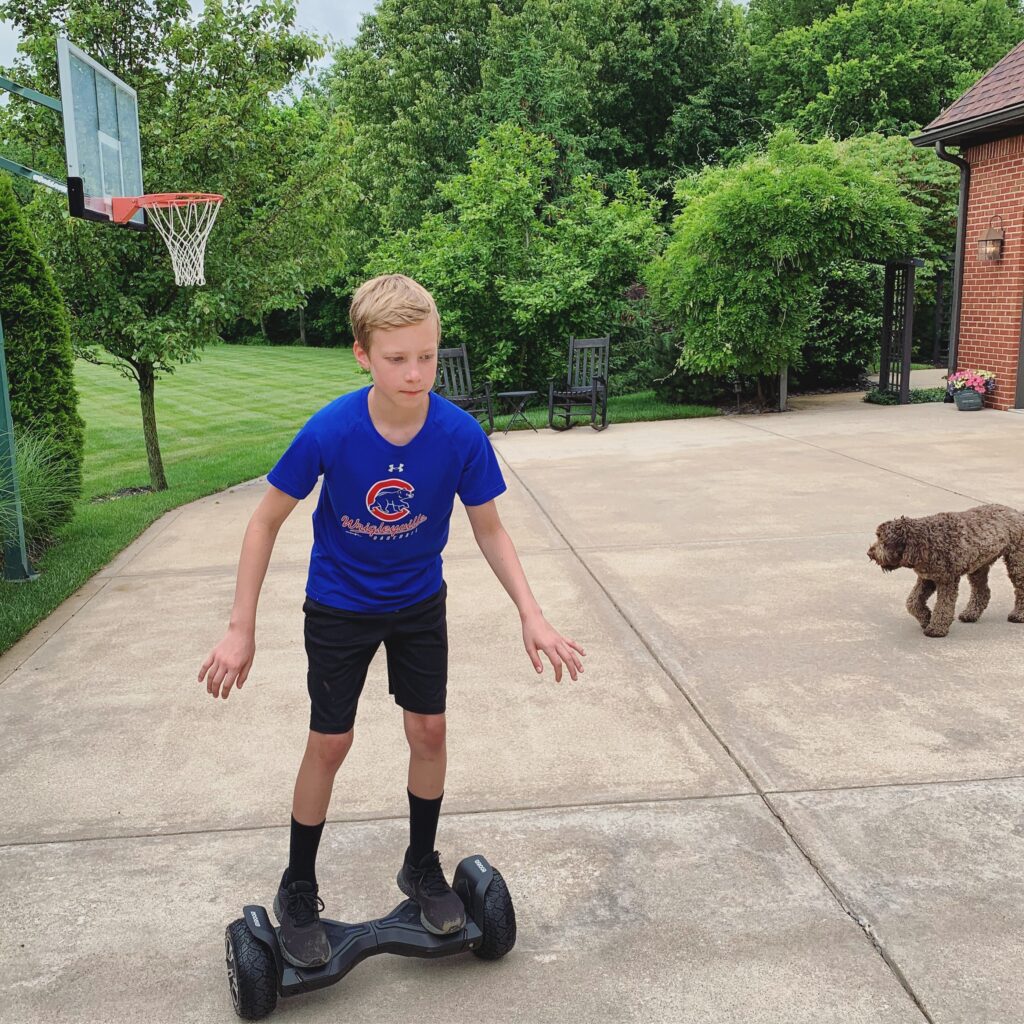 Do you have a little gardener at home? All kiddos like to dig and these are so fun for kids to play with! Kelly's kids own these and love them.
The water table has been a hit with our younger girls. Our table shown in the photo is from last year. Check out the updated version in the link!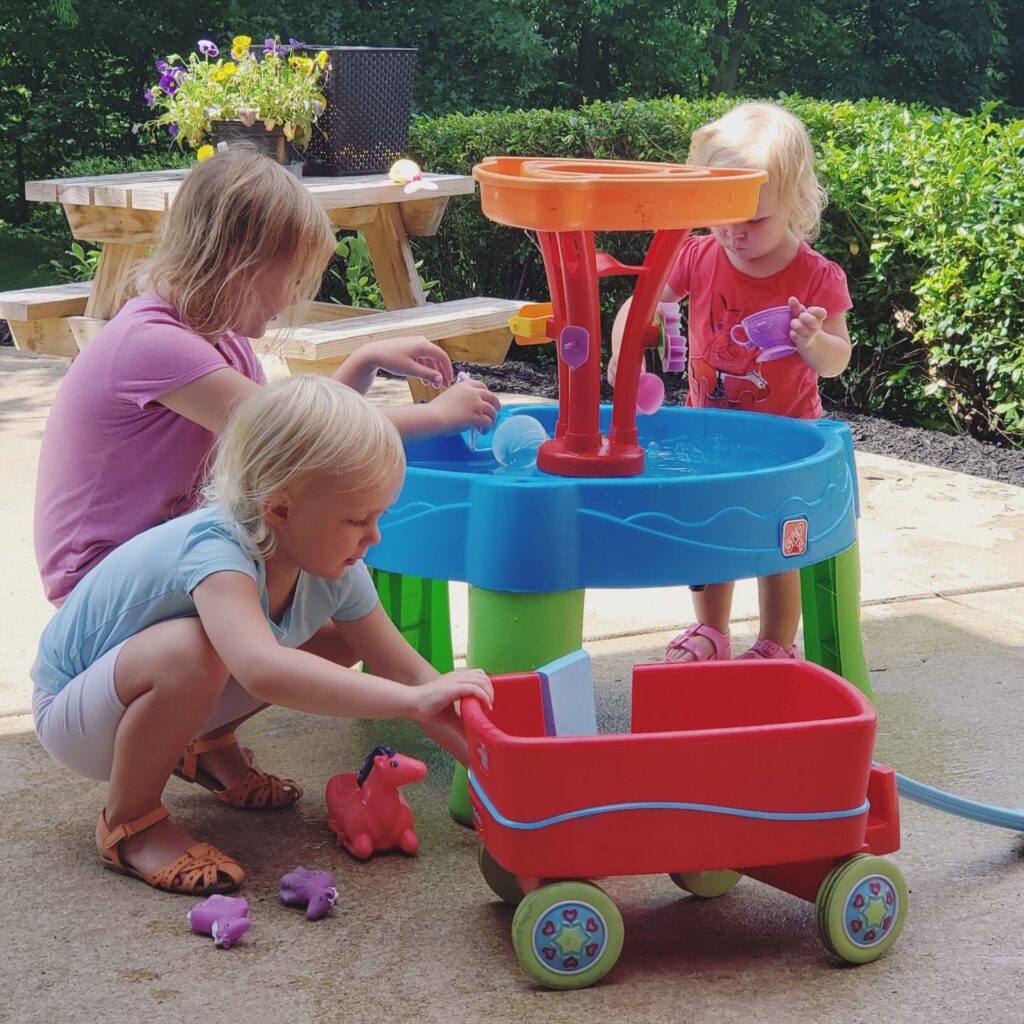 This again was recommended by my mom friends. Can't wait to try it out!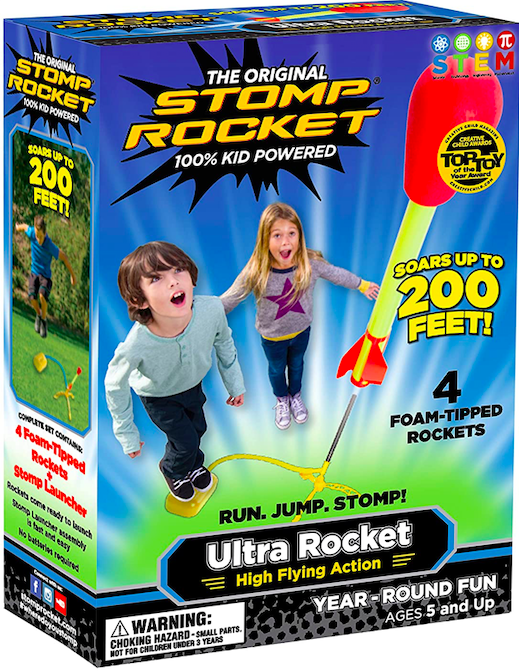 After a long search for a powered car for our younger kids, my husband and I decided on this one. It has 2 seats, is easy to drive AND has a remote that overrides the kids' driving keeping them safe and me worry-free. They also look adorable cruising around in their new ride!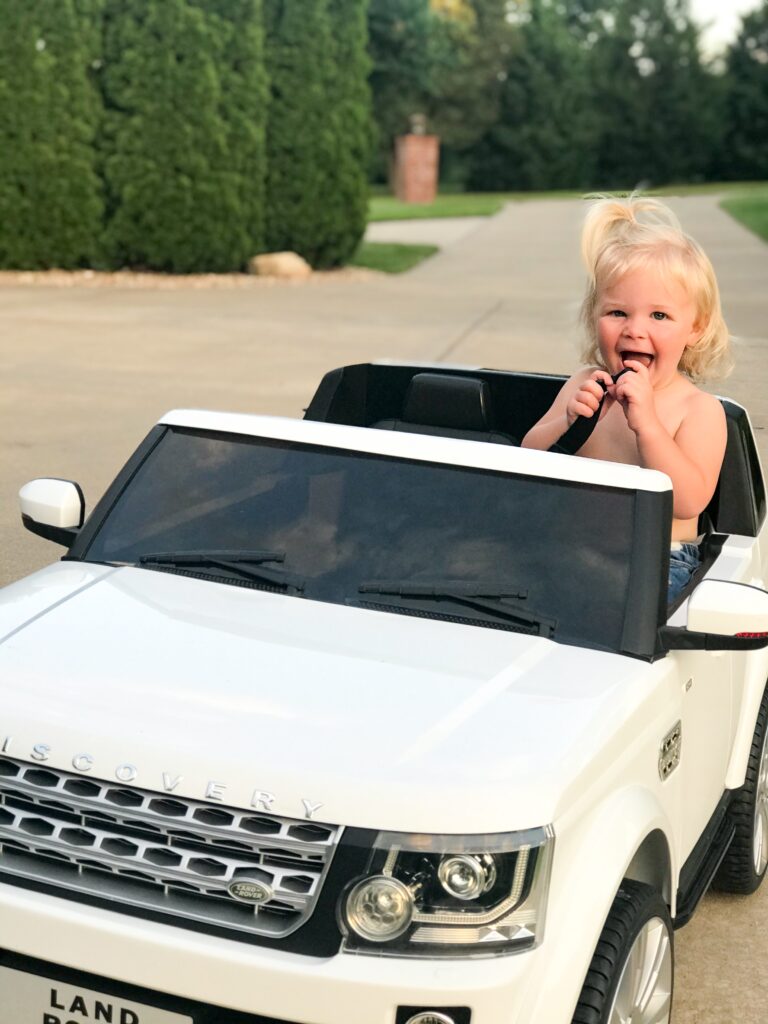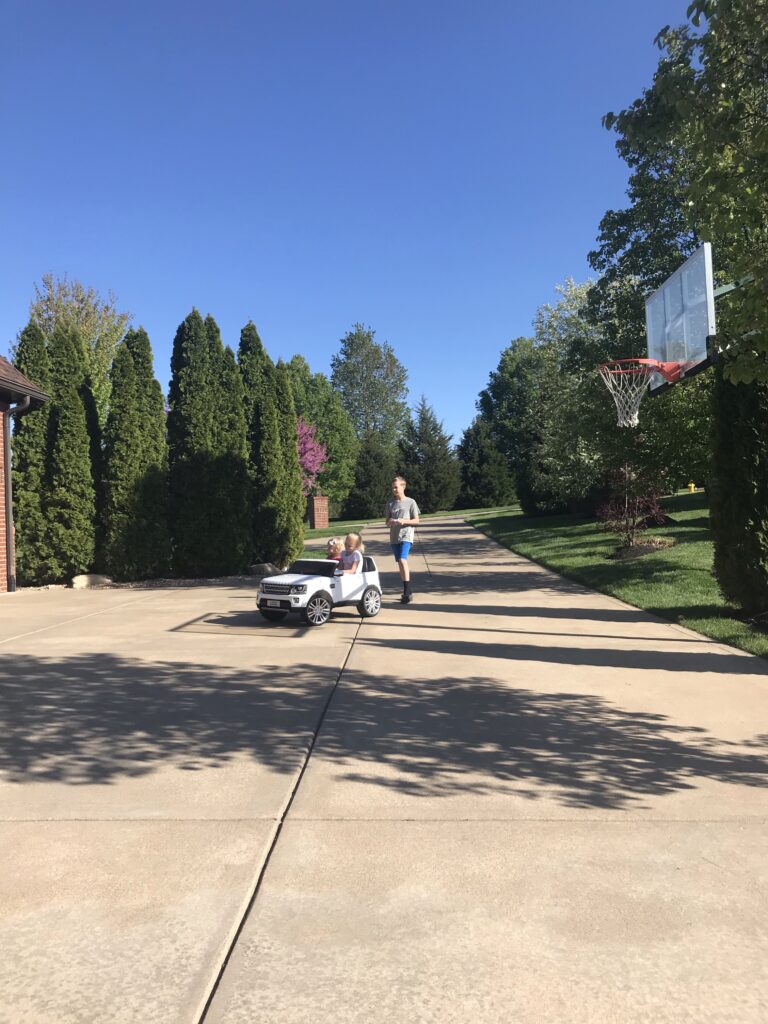 What kid wouldn't like this? It actually blows which is so much fun for the kids!
Kel's cousin, Kate, said her kids loved their new sandbox so I knew I had to add it to the list. I've never owned a sandbox and I have no idea why! My kids would never stop digging and building. Kate's recommendation wasn't available via Prime, so I found this highly rated one. So much fun!
Maybe you already own a sandbox and are looking for some more excitement for your little one. This excavator is a crowd favorite and at a great price point!
I bought this for my 3 year old this spring and it has proved to be a lot of fun! Having a kiddie pool lying around made me nervous, so I opted for this safer option. She loves taking her little LOL dolls in the pad to play.
My nephew has this patio set and it is too much fun! I love that it comes with a canopy to protect him from the sun while he plays.
My sister-in-law highly recommends a spider web swing for kids! Her little guy loves swinging on it and I kind of want to give it a try the next time I'm there!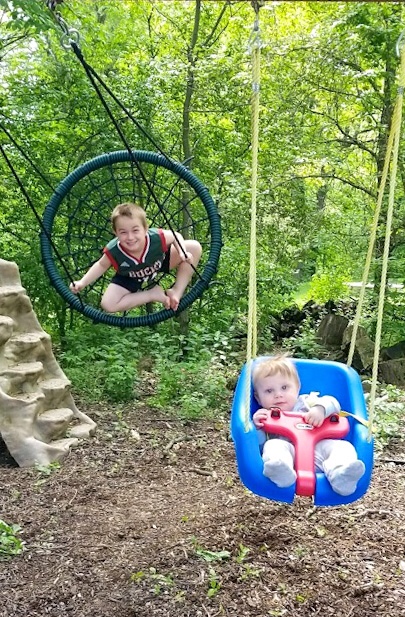 Bring Top Golf to your backyard with this fun golf game. Great for kids and adults!
Perhaps this isn't exactly an outside toy, but its where we use ours. This toy brings back so many fun memories from my childhood.
Parents love this axe because it safe and kids love this because it will stick to most targets they set up…coolers, wheel barrows, etc.
We bought one of these for our littlest two and our older kids love it just as much! It is super easy to set up and take down. We store it in a large tote with wheels for easy storage.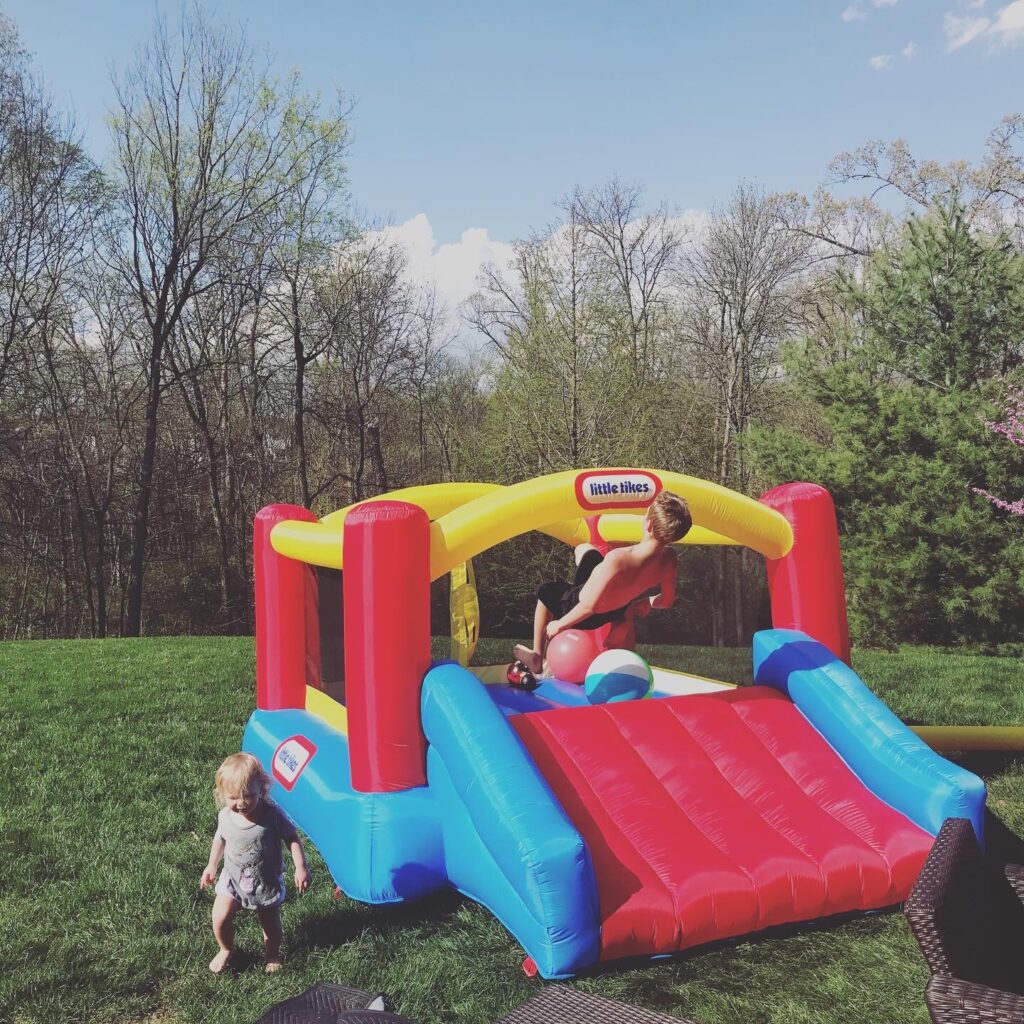 Some of our readers recommended slip and slides and similar products to make the list of best outdoor toys. Unfortunately, those are so hard to find right now and I was unable to link any! So if you are ever in the store, keep an eye out to add even more fun to your backyard!
Happy Playing,
-Brittany
Looking for some rainy day activities? Check out this post!