Sometimes making food fun is the only way to get my kids to eat anything that is even remotely considered healthy. Banana splits for breakfast are one of our favorite go-to quick breakfasts that are healthy and that all 3 of my kids will actually eat.


Who doesn't want to eat a banana split for breakfast? Yummy! My favorite thing about these are they only take a few minutes to make, and are easily customizable so that each kiddo is sure to head to school on a full tummy. Mornings are hectic enough since school has started back up. Make one thing easier on you, and keep breakfast simple and fast!

I always use banana split boats that were my grandma's, which makes these all the more fun to eat. But you can place on a plate, in a bowl, or even layer for a parfait. All are equally as yummy!
So easy to make!
Grab a banana and slice it lengthwise. Place the sliced banana in a dish, and add yogurt down the middle. (Yogurt/ice cream = same difference in kids' eyes, right? 😉). Use whatever flavor that your kids will actually eat. If that means using Trix flavored yogurt, go for it! 🙌🏻. It has to be healthier than a filled donut, right?! Add desired toppings and enjoy!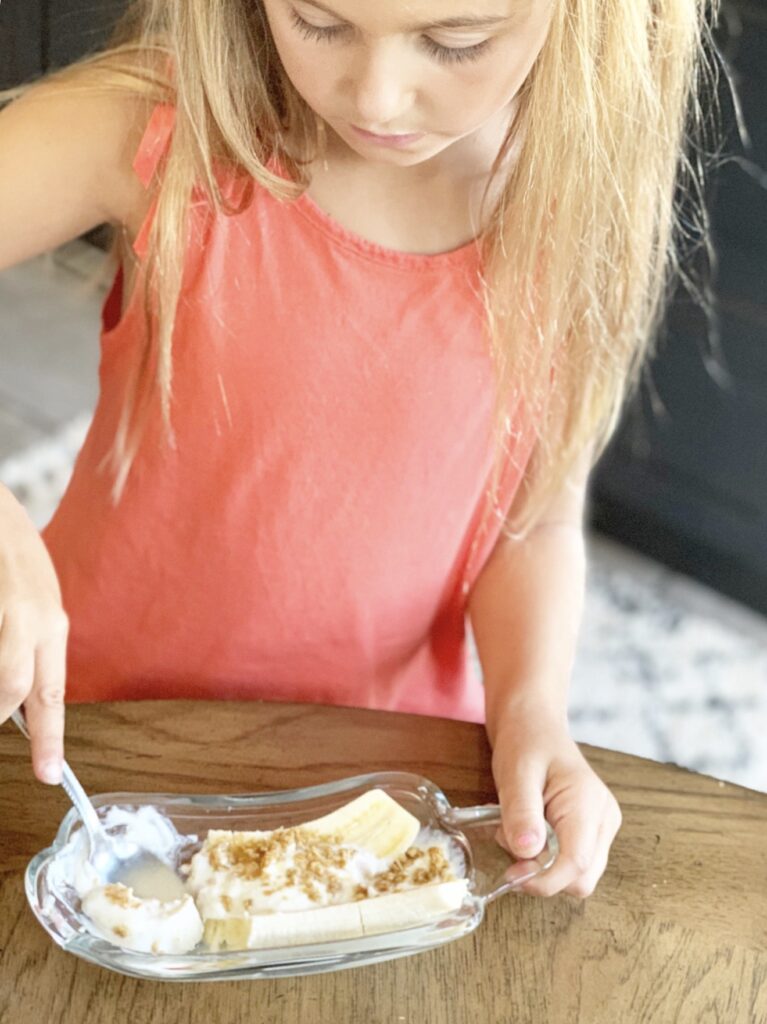 My kiddos like it simple: banana, vanilla yogurt, granola, and sliced strawberries. Make sure to make one for yourself! They are so good!

Some healthy options for toppings:
– Cheerios or any other "healthier" cereal
– Yogurt
– Berries (raspberries, strawberries, blueberries)
– Peanut butter or Almond butter (drizzle on top)
– Honey
– Chia seeds
– Sliced nuts
– Oatmeal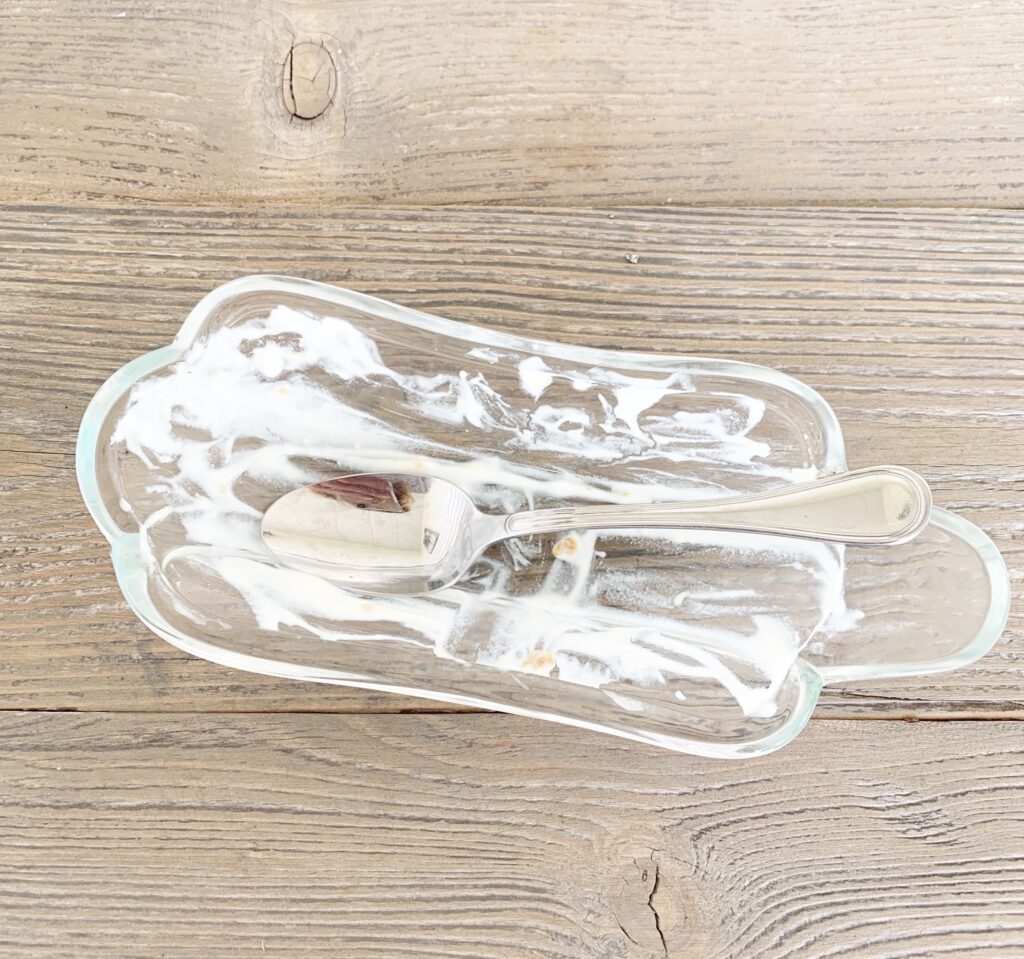 I hope this gives you one more quick breakfast option for getting your kiddos fed and out the door on time!
-Callie